Saitama, though unknown to most foreign travelers, has several magnificent sightseeing spots. Read on to find out the best things to do in Saitama, Japan!
Saitama is only a short ride from Tokyo. If you are in Tokyo, you can quite easily plan a day trip to Saitama and enjoy the glorious beauty of the place.
Saitama bathes in local history, traditional Japanese culture, and tons of exhilarating outdoor activities. Plan a day trip, or stay for a few nights to soak in the brilliant vibes of this place.
Not sure what you can do here? Here are the best things to do in Saitama, Japan that will make you want to pack your bags and head over to this beautiful prefecture. 
Related: Here are the best things to do in Urahara, the backstreets of Harajuku
Best Things To Do In Saitama, Japan
Visit Kawagoe – Saitama's Little Edo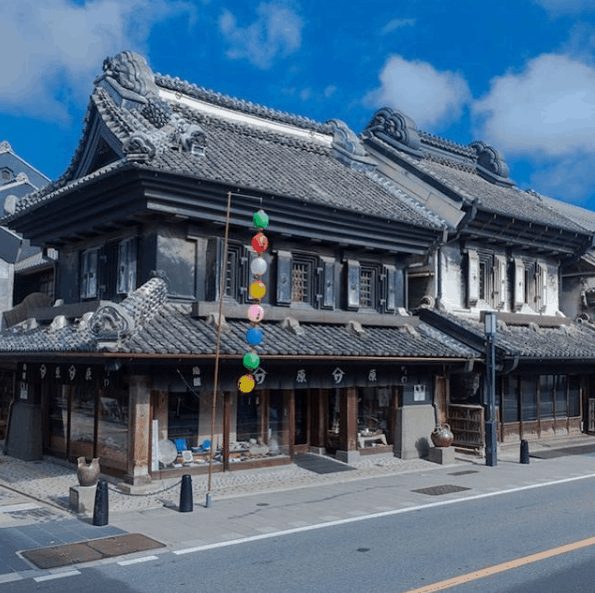 Kawagoe is known as 'Little Edo'. Kawagoe is a picturesque town with a lot of historical buildings, including shrines, restaurants, as well as souvenir shops. It is a classic example of traditional Japanese architecture with buildings that are absolutely photogenic.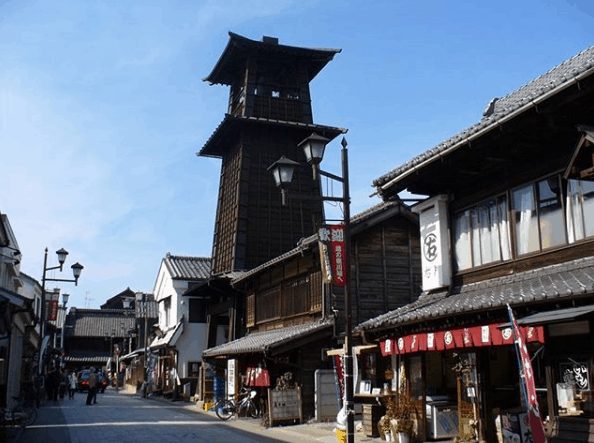 The alleyways are mesmerizingly beautiful; you cannot help but notice the magnificence of these alleys with artisan stores selling sweets like Japanese sweet potato, a specialty of Kawagoe.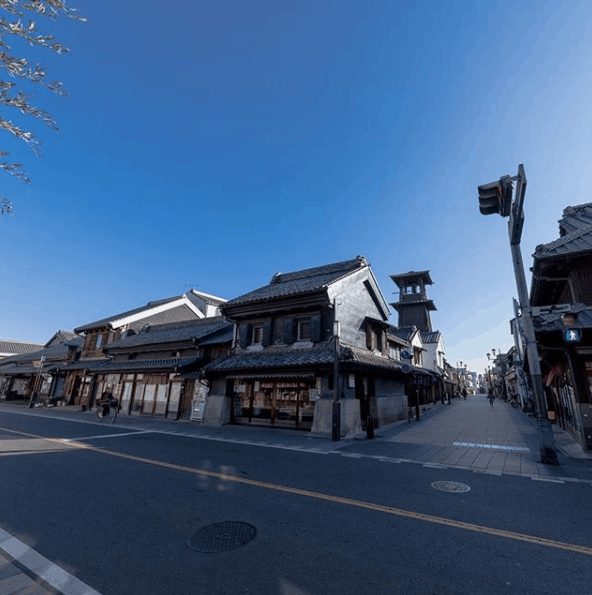 It is a place where you can walk for hours and still want to explore more. Visiting this enchanting town is one of the best things to do in Kawagoe.
Related: If you're visiting Japan, check out the best things to do in Kochi!
Take a Japanese Sake Tour
Saitama is famous for its Sake, with about 35 breweries located throughout the prefecture, it provides you with every opportunity to get acquainted with the local favorite. There is no better way to spend a holiday in Saitama than by being happily drunk on Sake.
You can take a Sake tour in any one of the local breweries and see how this Japanese favorite comes to being.
A tour to the local breweries tell you the whole process and allows you to watch the process firsthand. And when that's done, enjoy a freshly fermented batch of Sake!
Although the harvest period lasts from December to March, you need not worry about not getting the full experience if you visit any other time. Most of the breweries have a museum and a shop that is open all year round. This is definitely one of the best things to do in Saitama Japan!
Related: Get your accommodation in Japan sorted by checking in to one of these budget hostels in Tokyo!
Flower Gazing in Chichibu
Another interesting and stunning thing you can do in Saitama is to go flower-viewing. And mind you, this is not your basic flower-viewing experience. It is a magical carpet that enchants you with its beauty.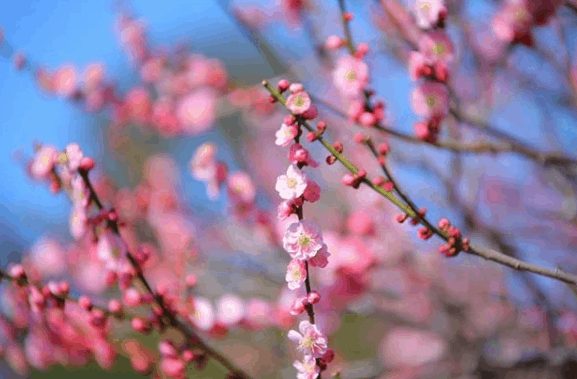 Now, as opposed to the Sake museum, flower viewing in Chichibu cannot be done all year round. The area sees a bloom of more than four hundred thousand tiny shibazakura (moss phlox) from mid-April to early May. You can witness this beautiful carpet of flowers during this short duration.
The flowers bloom in the ground and the swirling purple and pink rows make quite a photogenic scene that you must not miss!
Check out the park's official website for more information. Click here!
Related: Check out best things to do in an isolated Island called Ishigaki Islands in Japan!
Visit the Bonsai Museum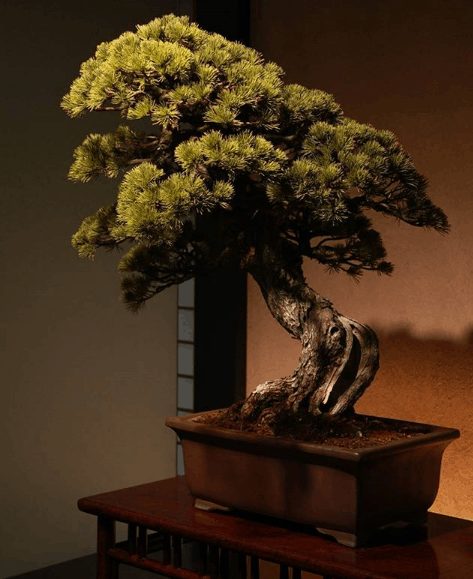 Bonsai means planting in trays; this beautiful art mesmerizes many all around the world and is one of the major attractions here. Saitama is famous for this traditional Japanese culture of gardening and also has a Bonsai museum dedicated to it.
If you are planning a trip to Saitama, you must definitely pay a visit to this museum to learn this art.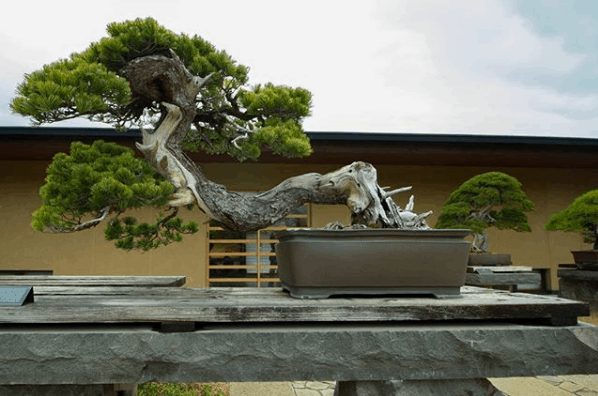 Bonsai Museum has seen a large number of people who are interested in this form of gardening, ever since the museum opened in 2010. In the museum, you will find several elaborate Bonsai arts on display.
You can visit several Bonsai spots around the museum to know more about this unique and magnificent way of gardening.
Check out the official website of The Omiya Bonsai Art Museum for more information!
Related: Want to stay at one of the hostels in Japan? Check-in to the &AND hotel. Here's a detailed review!
Saitama Railway Museum
The Railway Museum in Saitama is one of the largest railway museums in Japan. It is located in the city of Omiya in Saitama and was founded by a major Japanese railway company. The museum is a storehouse of knowledge about trains.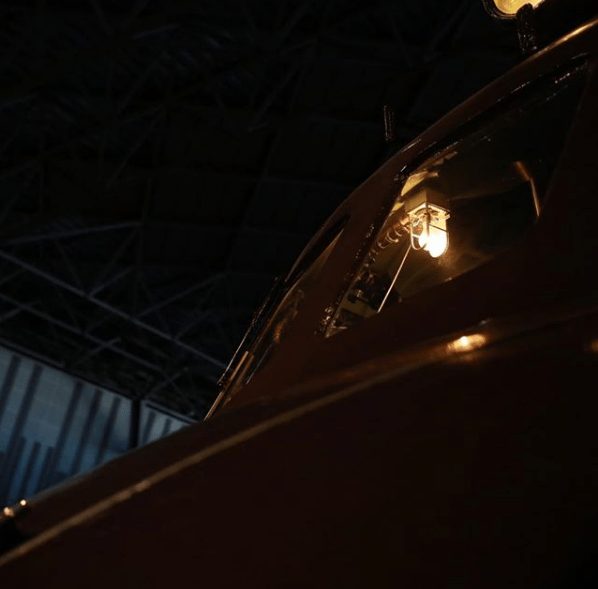 You will find real trains and old locomotives that used to run in Japan earlier. These beauties have now found home in this museum and are appreciated by all the visitors.
Although seeing all the trains is a great joy in itself, the museum has another attraction that makes it popular. Apart from train-viewing, you can experience driving stimulation of the modern train and locomotives. If you are traveling with kids, they are absolutely going to love this experience. It is one of the highly-recommended things to do in Saitama, Japan.
Check out its official website for more information!
Related: When visiting a Japanese restaurant, DO NOT TIP, ever! Here's why!
The Icicles of Misotsuchi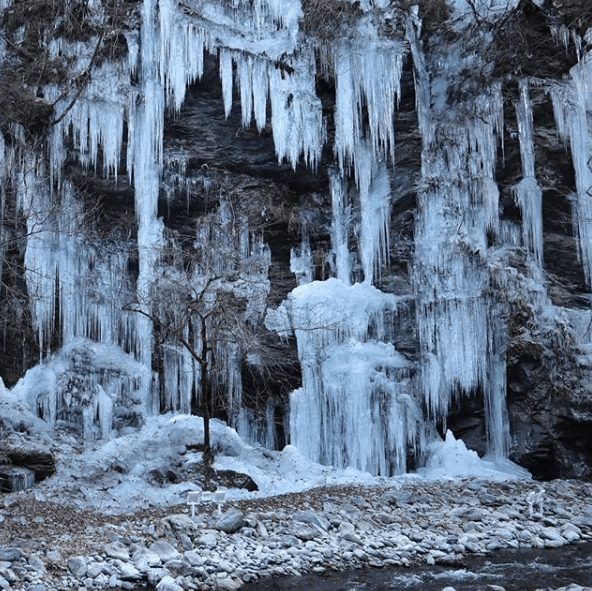 If you are visiting Saitama during the winter months, you cannot leave without seeing the icicles of Misotsuchi. These spectacular icicles form in Chichibu, which is well-known for its rich nature and mountains.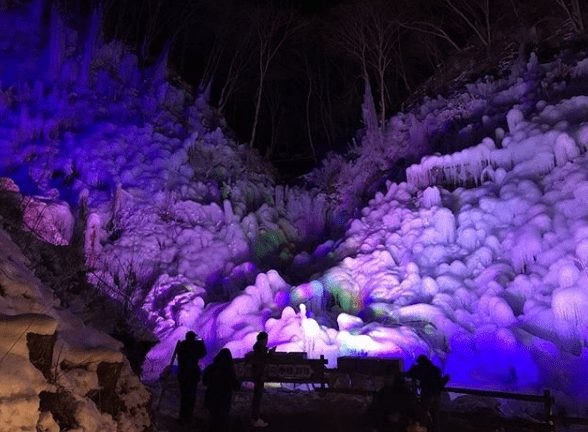 From mid-January to mid-February, there is a special light-up event. During this time, you can enjoy the pleasure of watching the icicles illuminated with colorful lights at night. The lights create a magical effect and make the whole experience more beautiful than it already is.
Related: Traveling to Tokyo? Check out this 3 day Tokyo itinerary to check out the best places in Tokyo!
Fiery Red Higanbana in Kinchakuda
Another interesting thing to do in Saitama is to visit Kinchakuda. During Autumn, the fields of Kinchakuda gets filled with fiery red Hingabana, which is known as Red Spider Lily in English. The whole area looks stunningly red. You will get a lot of Instagram-worthy shots here.
The area holds 'Kinchakuda Manjushage Festival' from mid to late September. During this time, the fields are colored in red by about 500 million Hingabana flowers. Imagine the red beauty of the place. The glorious sight will keep you enchanted.
Other than that, Kinchakuda is also a popular spot to enjoy camping and BBQ.
Check out Kinchakuda official site for more information!
Related: Is staying at a Ryokan or a Japanese hotel the better option for you. Here's a detailed comparison between the two!
River Boating in Nagatoro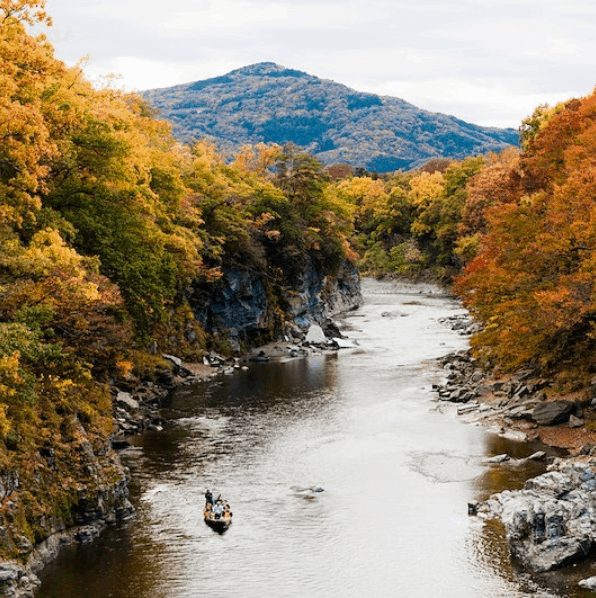 Nagatoro is located in the north of Saitama and is a popular tourist site. There are a number of activities and attractions in this area to attract travelers. The area is rich in nature, which gives you opportunities to enjoy it immensely.
Nagatoro has several beautiful camping sites that are loved by campers from the metropolitan area.
One of the other most popular activities here is river cruising on a wooden boat. The spectacular blue mountain peaks soar above seasonal carpets of flowers. The whole setting of the place is so scenic, you would want to etch it in your memory forever. You will love this experience.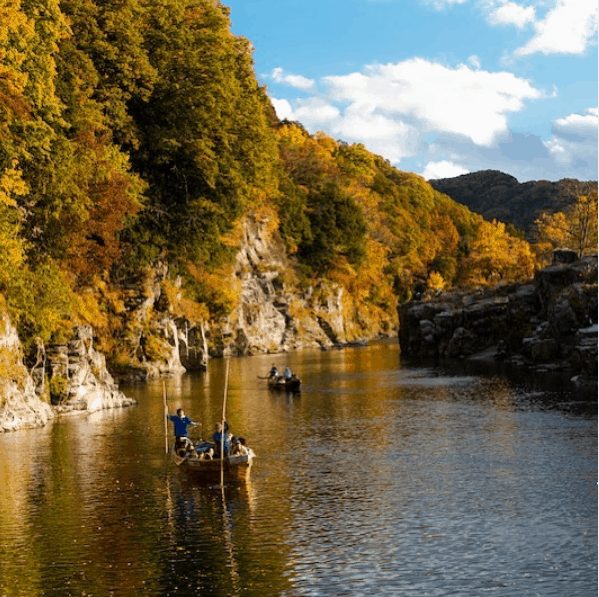 You can view seasonal flowers here such as cherry blossoms in spring and red-tinted leaves in autumn. The scene makes you want to sit with a canvas and watercolors and try to bring out the beauty of the place. Enjoy the scenic pleasures and enthralling activities of Nagatoro on your trip here.
Related: For a unique experience in Japan, check out the capsule hotels in Tokyo! Check out the reviews and choose your pick!
Hikawa Shrine
Hikawa Shrine was founded about 2000 years ago in Omiya. It's the head of 280 Hikawa Shrines all over Japan.
You will see a large footfall here during the New Year's holidays when about 2 million people visit this shrine for worshipping.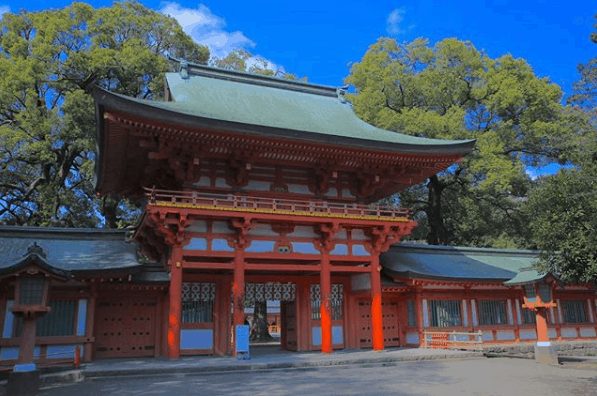 The shrine is located in the huge Omiya park. The park also has a zoo, so if you are visiting the shrine, do not forget to visit the zoo. It will be loved by kids.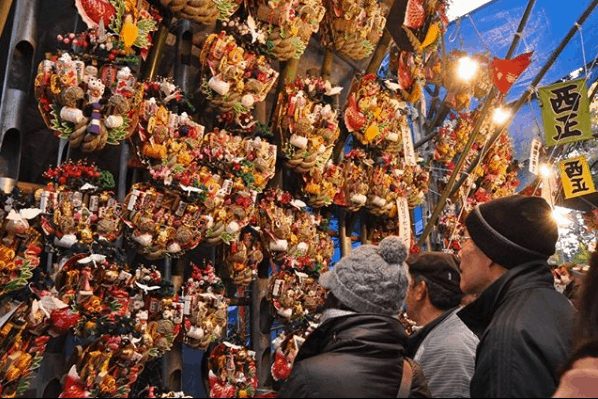 The park is not just popular for the shrine and the zoo, there are several other attractions that make it a popular spot. During the spring, the park is famous for the flourishing cherry blossoms. Springtime in Japan really is incomplete without cherry blossoms.
Related: Don't miss the Sumo match when in Tokyo. Here's how you can get the tickets!
Experience a Float Festival – Chichibu Yomatsuri
You will have to plan your visiting dates if you want to witness the magnificent float festival in Saitama. Chichibu Yomatsuri is held on the 2nd and 3rd of December and is one of the top three float festivals in Japan.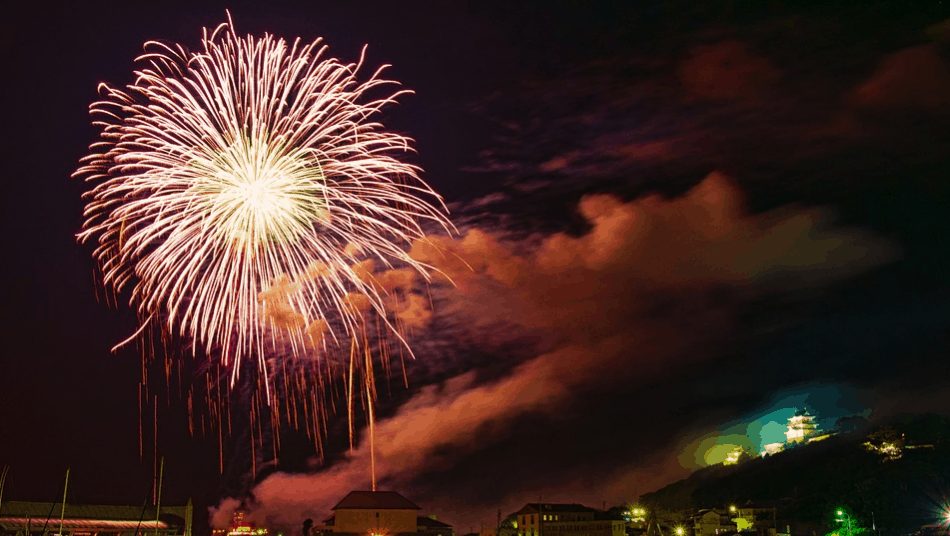 Six huge floats that are ornately decorated with lanterns and tapestries are carried through the streets towards the City Hall. You can view these floats there, which is quite magnificent in itself. However, the real fun is in the fireworks that are displayed continuously for two hours.
But if you cannot visit during the festival, do not worry. The Chichibu Festival Hall is open all year round and has interesting information about the Float Festival.
Related: Zoom through the Tokyo streets on a street KART! Here's what the experience will include!
Eat Saitama Food
No holiday is complete without filling your tummy with delicious local dishes, right? Saitama, in this sense, is going to make you never want to stop eating. Japan is a place with so many delectable food items that you simply cannot say no to, and Saitama keeps up to that.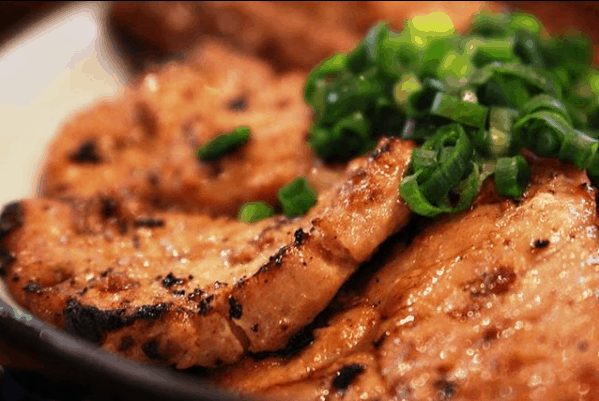 During your holiday here, enjoy their rice crackers, sweet made from Japanese sweet potato, cold udon soup, steamed rice buns, and delicious ramen. And that's just the beginning. The food diversity is magnificent.
Do not forget to take your stretchy pants with you, for the food here is so delicious, you wouldn't want to stop.
Are you ready to plan your holiday in Saitama?
Saitama, which was quite unknown until 2009, is now a hub of cultural activities and brilliant sightseeing spots. Despite all of this, it is a place that offers calm and peace. If you want to get away from the hubbub of Tokyo, or any crowded place, head over to the meadows of Saitama and get lost in the mesmerizing beauty of architecture and nature.
Things to do in Saitama Japan – FAQs 
What to do in Saitama in Winter? 
Winter time is the best to visit The Icicles of Misotsuchi in Saitama. From mid-January to mid-February, there is a special event that lights up the icicles so you have the pleasure of watching the icicles illuminated with colorful lights at night. The lights create a magical effect and make the whole experience more beautiful than it already is.
How far is Saitama from Tokyo?
The distance between Saitama and Tokyo by road is 37km.
What is famous food in Saitama?
Saitama is specially known for its its dish – Grilled Eels (Unagi). Unagi restaurants in Kawagoe and Urawa are very popular.
Also Read: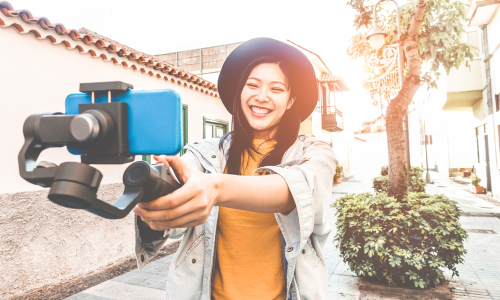 Hiya! I'm the main author of Japan Truly. I love everything Japan and love testing out Japanese products, be it skincare and makeup or gadgets! You'll find reviews of some of the best selling Japanese products (tried and tested) right here!