From snorkeling in the clear waters of the beach to stargazing in Ishigaki – here are the best things To Do in Ishigaki Island, Japan. Filled with lush greenery, mysterious caves, and beautiful coral reefs. 
If you've chosen the Ishigaki island as your getaway destination, you must be a beach-person – just like me! I, personally, enjoyed my trip to Ishigaki Island. So serene and isolated, it's one of the best places to get away from the city lights.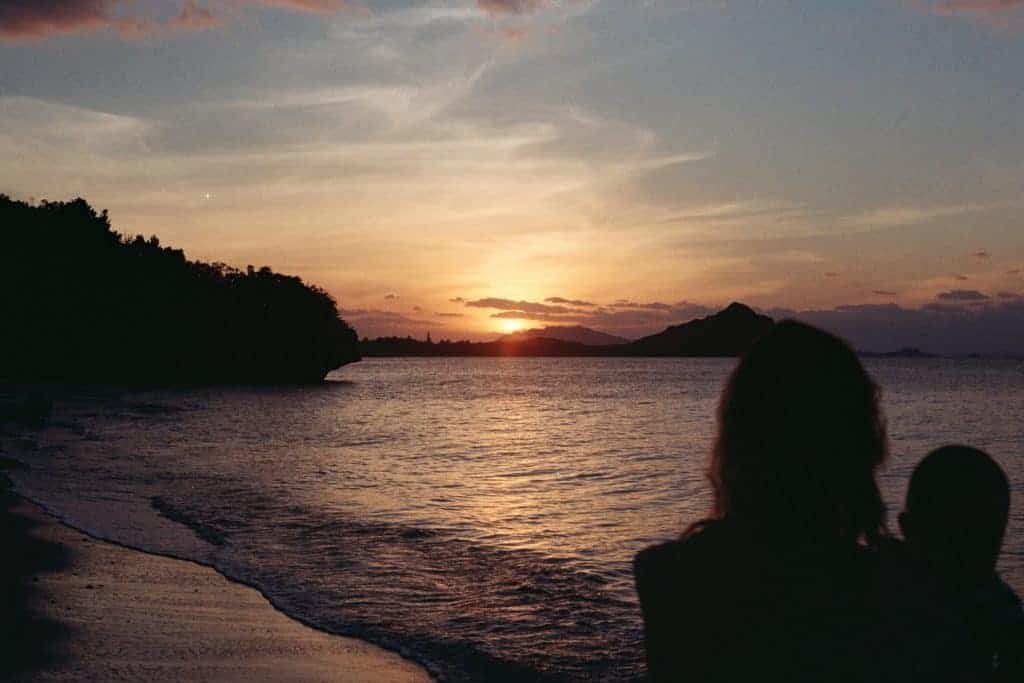 The beaches were so pristine but I also went snorkeling at the Yonehara beach. And wow, what an experience that was! To be at an arms distance with the little fishes just swimming away in joy and watching the untouched, colorful coral reefs – It was all unreal!
Another one of my absolute favorites was stargazing at the Ishigaki island. To relax under the starry night sky, connecting the twinkling stars to see the constellations. I don't think I've seen a clearer night sky than this one before!
Now enough about my trip to Ishigaki and let's plan yours! Here are some of the best things to do In Ishigaki Island during your trip to Japan. Make sure you add this in your Ishigaki itinerary!
Top Things To Do In Ishigaki Island
Swimming in the crystal clear ocean, exploring the mangrove jungles, or absorbing the island's rich cultural heritage by visiting the caves or trying out the local food there – the Ishigaki island will keep you busy through your trip! Here are the top things to do in Ishigaki island! Check it out!
Tamatorizaki Observatory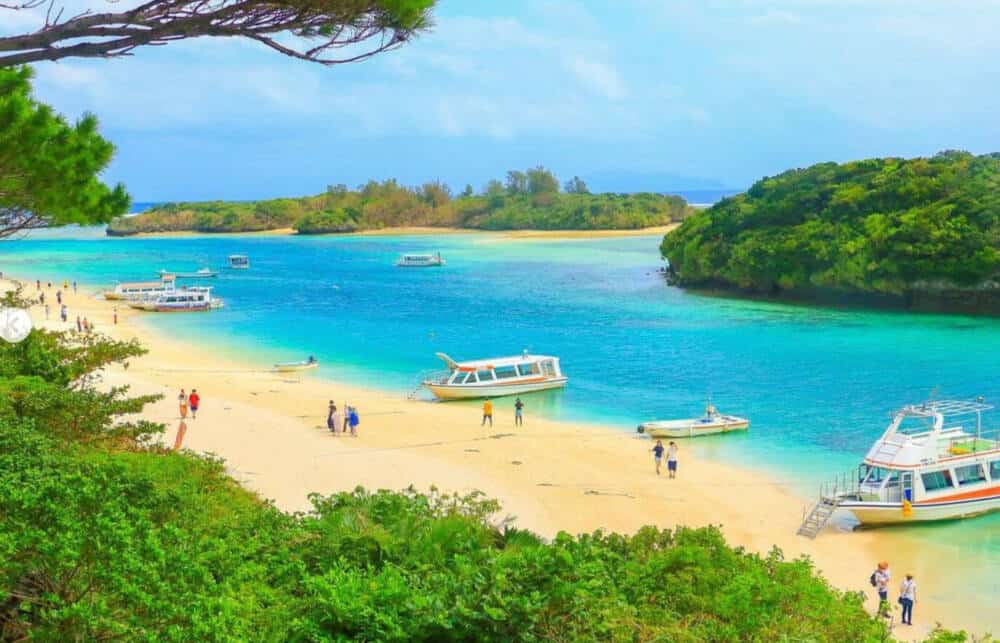 One of Ishigaki Island's most picturesque locations is Tamatorizaki Observatory (玉取崎展望台), which is situated in the northeast of the island.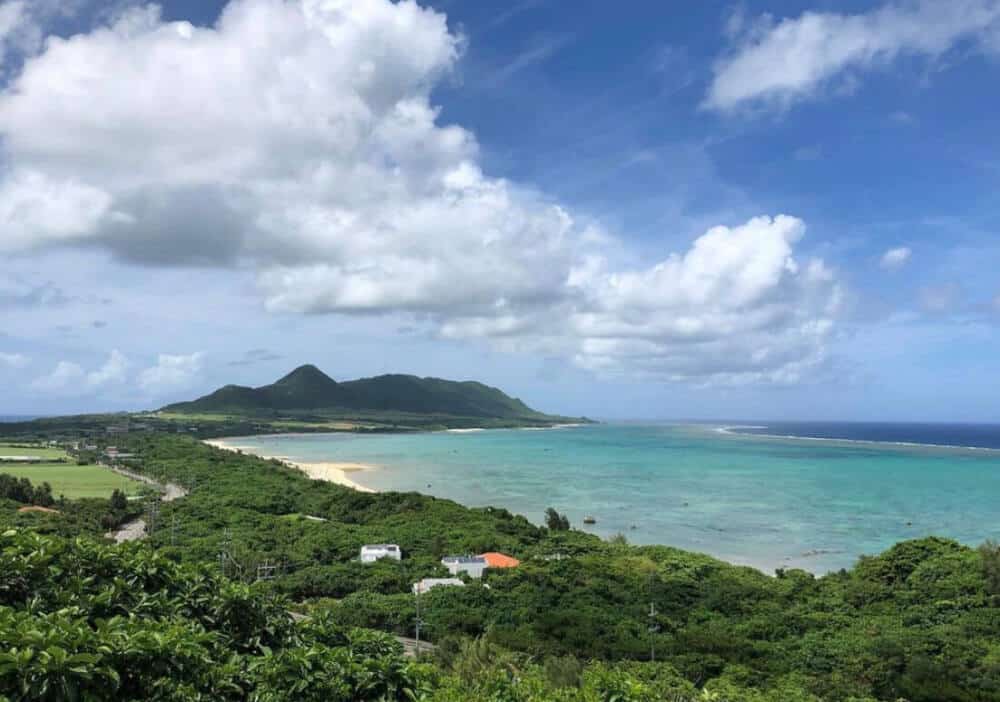 The east side of the island and the beautiful, sun-reflecting water are visible from the top of the hill. All year long, flowers, including various varieties of hibiscus, grow on the ascent.
Banna Park
Banna Park(バンナ公園), which is on Ishigaki Island's southwest coast, is a favorite among the locals. You'll see lots of Japanese families here to spend some quality time with each other.
The park features forests where you can see native animals and flora and numerous observatories. There are also lots of open areas where kids can play, and other enjoyable locations. You can see the emerald-green ocean from Mount Banna's summit.
Ishigaki Island Limestone Cave
The fascinating Ishigaki Island Limestone Cave is a beautiful natural area that is open year-round. The 3,200-meter-long has naturally formed for over 200 thousand years, and is open for exploration.
Due to the discovery of fossilized giant clams, the area was once the bottom of the sea. Beautiful lighting fixtures also illuminate the entire limestone cave.
Ishigaki Yaima Village
At Ishigaki Yaima Mura, where 100-year-old traditional Yaeyama village homes have been painstakingly repaired, travel back in time. This traditional building is a symbol of the islands and is recognised as a tangible component of Japan's cultural heritage. A mangrove forest may be visited, traditional music performances can be enjoyed, and curious squirrel monkeys can be played with.
I tried my hand at shisa painting and also dressed up in a stylish kimono in the Ryukyu style. The on-site Amparu café serves delectable Ishigaki cuisine and offers stunning views of Nagura Bay.
Ishigaki-yaki Pottery Studio
The first of the best things to do in the Ishigaki islands is to visit the Ishigaki-yaki pottery studio famous for their pottery workshops all over the world. You'll find the most beautiful pottery here. This pottery studio produces pieces that are a fusion of clay and glass! This is actually what sets this pottery studio apart from the rest. If you want some hands-on experience, you can attend the workshop here!. You can book it here!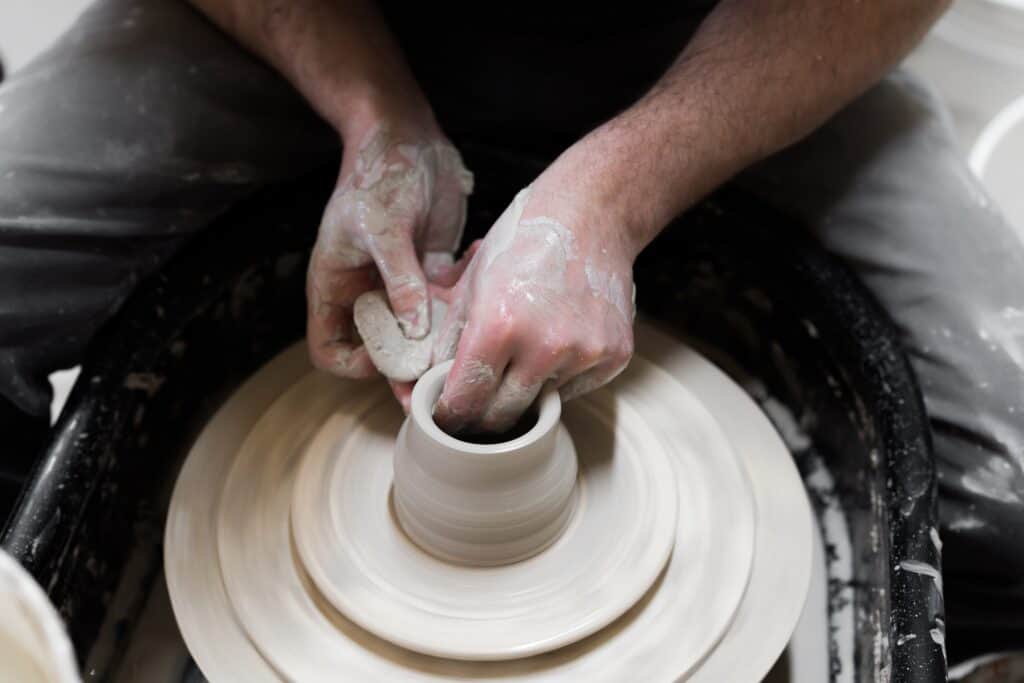 Related: Relax and unwind at an amazing onsen in Hakone. Check out your options here!
Azamiya Minsah Kougeikan
Learn about the Okinawan fashion at the Azamiya Minsah Kougeikan. The minsah weave is a unique technique used by the Azamiya to create beautiful accessories and garments! You can also attend a workshop to learn how to do it yourself! And it's definitely one of the best things to do in Ishigaki islands!
Other than this, you can also visit the museum that is located just above Azamiya Minsah Kougeikan. Here you can learn the history behind this local brand! Book a workshop here!
Related: Here's your Tokyo itinerary, now all you need to do is pack your bags!
Yonekoyaki Pottery Centre
The next one of this list of best things to do in Ishigaki islands in to to visit the Yonekoyaki Pottery Centre. This is an amazing shop to pick up some souvenirs to take back home. You'll find beautiful Shisa models here. Shisa are lion-like deities of Okinawa that are believed to safeguard your homes. After you've picked up some beautiful souvenirs, you can head to the garden to relax for a while. This is one of my favorite gardens in fact. Get your cameras out cause you'll find amazing, massive Shisa statues here!
Related: Visiting Japan? Don't miss the beautiful Cherry blossom season. Check out the forecast here!
Ishigaki Public Market
One thing you should know about Ishigaki is that this island is famous for its beef and pork. And for meat lovers, this is probably one of the best things to do in Ishigaki islands! Visit the Ishigaki public market for some extremely yum pork and beef. Also while you're at it find a spice called piperchi to use this when marinating.
Related: One of the best things to do in Tokyo is to watch the Sumo Match! Here's how you can get your tickets!
Hirakubo Lighthouse
Visiting the Hirakubo lighthouse is one of the best things to do in Ishigaki islands for a couple. Here you can take in magnificent views of the beautiful sea. The perfect place to have a little romantic moment!
Related: Include the Mario Kart tour in your itinerary. Here's everything you need to know!
Kabira Bay
Kabira Bay is located on the north coast of the island. It's one of the top attractions of Ishigaki island and here you'll witness some fantastic views of the beaches and more. This was one of my favorite things to do in Ishigaki island, Japan.
It's not the best idea to go swimming or snorkeling at the Kabira bay because it's dangerous. But you can just dip your feet by the shoreline and enjoy the waters. Other than that, here are some things you can do in Kabira Bay, Ishigaki Island.
#1 — Take the Kabira Bay glass-bottom boat ride: Here, you basically take a tour on a boat that has a glass-bottom in the middle so you can see what's happening underwater. Since the water is so clear, you'll most definitely see pretty tropical fishes and if you're lucky even Nemo. You'll also get to see the very rare blue coral – which is absolutely beautiful!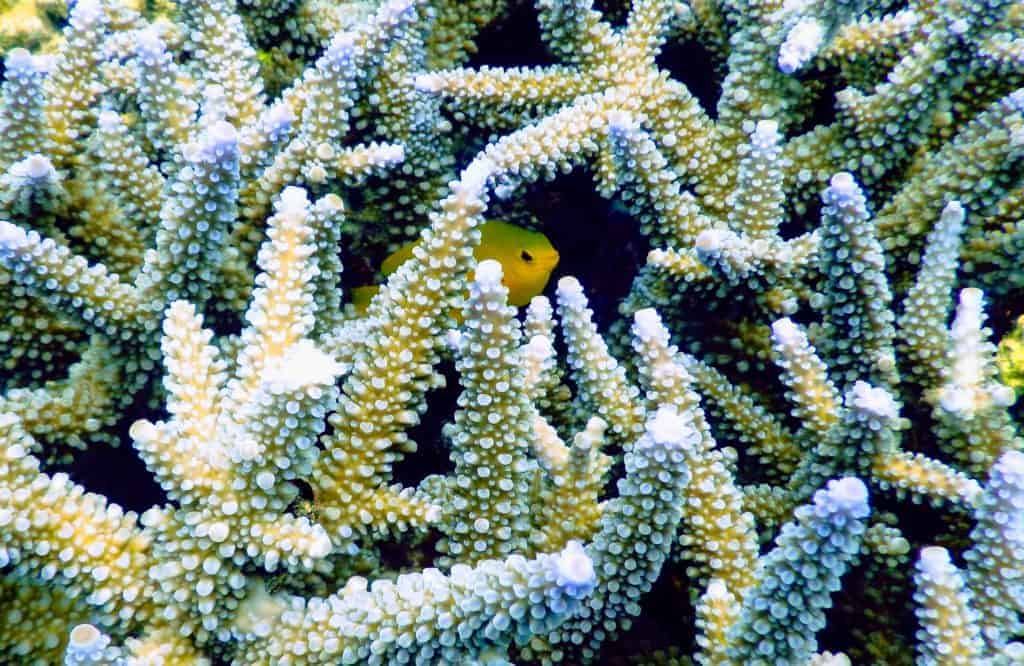 Price: ~JPY 1000
#2 — Kabira Bay Kayaking: This is a really fun activity to do on Ishigaki island. Get on a stand-up paddleboard or a kayak and set sail on the clear blue waters and white sandy beaches of Kabira bay! It'll take you about 1.5 – 3 hours.
Price: ~ JPY 6500
Related: Before you visit a Japanese izakaya during your trip – read this!
Stargazing at Ishigaki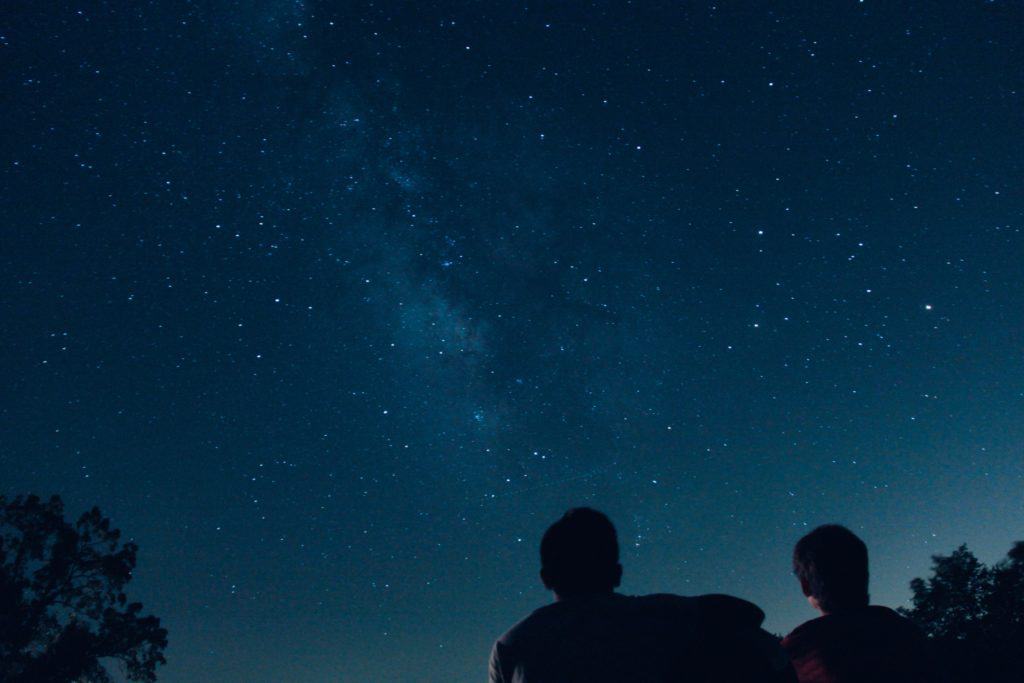 The best place to star-gaze in the world is probably Ishigaki Island. Just sit back, relax, and watch the twinkling stars dance in the night sky. What a view! I remember, my first time there, I almost had tears in my eyes. It's a surreal experience, really.
It is said that you can see almost 84 constellations. You can book a stargazing tour at Ishigaki so the guide can explain all the constellations to you as you sit back on reclining chairs by the Miraya bay and connect the stars.
Price: ~ JPY 1000 – JPY 1500
Related: Now you can tick climbing Mt Fuji off your bucket list. Here's a guide on how to conquer it!
Diving The Ishigaki Blue Cave
This is another one of the popular spots to go snorkeling or diving. This is a good spot for diving for beginners as well since the waters here isn't that deep. You'll find some pretty fishes and beautiful coral reefs under.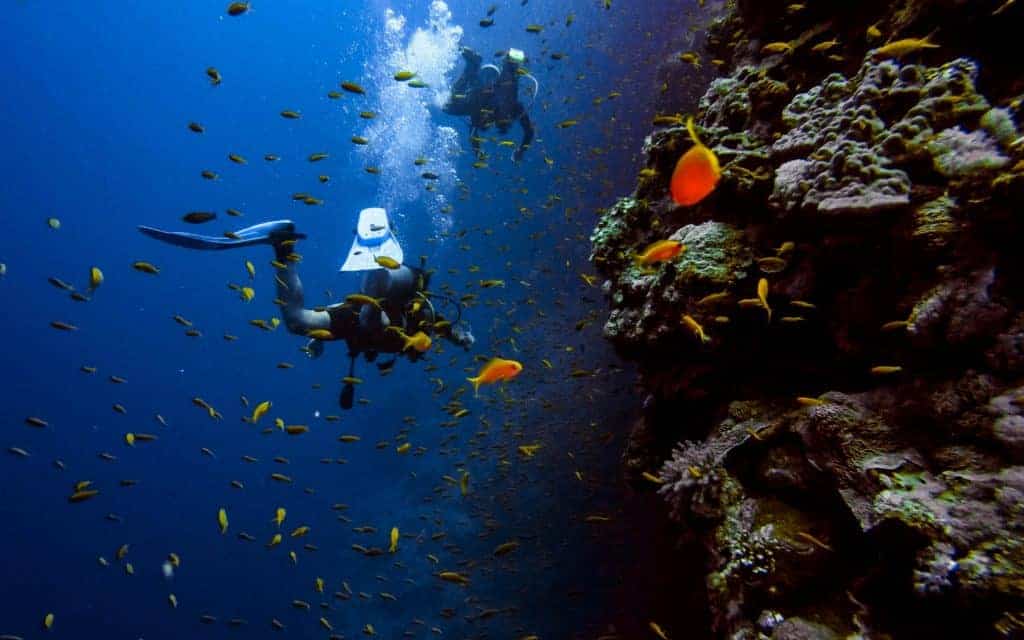 You can book a tour and have a guide along with you as well. And as you get closer to the cave, a large school of small fishes will come to greet you! It's the best experience! You can book it here!
Price: JPY 5,000 (Snorkeling)
Price: JPY 8500 JPY (Experience Diving)
Sunset Beach, Ishigaki
Sunset beach is one of the most famous beaches on the Ishigaki island – and this is one beach where you wouldn't go just to sunbathe! It's absolutely mesmerizing how blue the water is and that against the white sandy shore is a sight to see!
You can also experience some water-sports by renting a jet ski. There's also a barbeque spot, that you reserve ahead to enjoy a yummy lunch! You can even go snorkeling here! For more information on rentals on equipment and gear – click here!
Snorkeling at Yonehara Beach On Ishigaki Island
If you want to swim with the fishes and see some beautiful coral reefs (for free, might I add) then going snorkeling at the Yonehara beach is your best option. Since it's a free public beach, you can go snorkeling without a tour. Chances are you will see some really pretty tropical fishes. So definitely one of the best things to do in Ishigaki island Okinawa!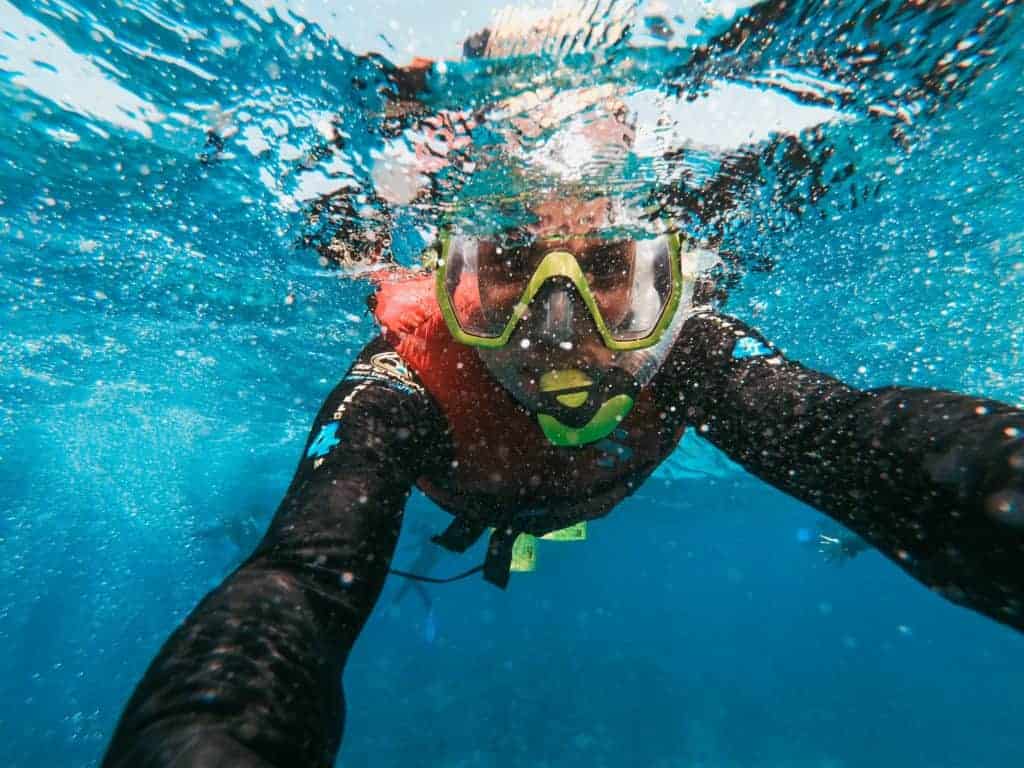 You can go snorkeling near the main beach access point or even further down where the crowd is lesser. You can rent or buy snorkeling gear from the shops near the Ishigaki ferry terminal.
You'll want to take a waterproof camera or get yourself a waterproof case for your phone so you can take some beautiful pictures underwater to reminisce about it later. I do it all the time.
P.S.: there are chances you might find Nemo!
Must-try Ishigaki Food
At Ishigaki you have to try the beef while you're there. It's one of the most tender beef I've had in my entire life! Wagyu beef is one of Ishigaki's must-eat dishes. And since its indigenous to the island, Ishigaki is the only place where you can get it for an affordable price!
Two restaurants you have to check out!
#1 — Tofu No Higa: Very popular for its traditional breakfast menu
Phone Number: 0980-82-4806
Working Hours: Mon-Sat 6:30-15:00
#2 — Sumibiyakiniku Yamamoto: You have to try the beef here!
For more information, click here!
My trip to Ishigaki island lasted about a week because this trip was more about soul-searching than a tourist-thing. If you're traveling to Japan, you could probably go on a day-trip and visit the top attractions on Ishigaki Island or maybe go for 2-3 days. But believe me, when I say this, you'd want to stay longer, especially if you've been craving for some peace and quiet.
How do you get to Ishigaki Island?
You can get to Ishigaki Islands by flight. The Ishigaki Island houses the Painushima Ishigaki Airport, and that's 40 minutes bus-ride away from the city center. If you're in Tokyo or Osaka, you can take a direct flight to the Painushima Ishigaki Airport.
When can I visit Ishigaki?
The best time to visit Ishigaki island is during the summer and early autumn, which is between June and October. Ishigaki islands have a tropical rainforest climate with long summers and mild winters. So the Ishigaki weather is humid all year round.
What to do in Ishigaki island Japan?
The best things to do in Ishigaki island Japan are Snorkeling at Yonehara Beach, Take the Kabira Bay glass-bottom boat ride, Stargazing tour, and Ishigaki Blue Cave tour.
What are the top attractions to visit in Ishigaki?
The top attractions to visit in Ishigaki are Sunset beach, Kabira bay, Yonehara beach, and blue cave.
What are the best outdoor activities in Ishigaki?
The best outdoor activities in Ishigaki are snorkeling, scuba diving, and stargazing! The most popular spot for snorkeling is the Yonehara beach, Sunset Beach, and the Blue Cave. You can even go scuba diving in the mystical blue cave.
What are the most popular things to do in Ishigaki with kids?
The most popular things to do in Ishigaki with kids are:
Take a Kabira Bay tour
Go on a Kabira Bay Kayaking
Visit the Banana Park
Enjoy the views from the Tamatorizaki observatory
Also Read: