Kochi, Japan is a beautiful place to visit and one of my favorite places in Japan. Here are my favorite things to do in Kochi, Japan. Check it out!
The natural paradise of Kochi is famous for its abundance of sunshine, soothing waters, and stunning coastlines. Although it's a small city, it has a plethora of activities and places to keep you busy, happy, and entertained.
What are the best things to do in Kochi Japan?
Kochi Japan has a lot of appeals that will make you want to stay for a long time. The local markets of the Obiyamachi shopping arcade, Chikurinji temple, rustic food halls, and so many other fun activities will all keep you bound to Kochi city, Japan.
While there may not be famous landmarks in Kochi like its famous neighbors, there are still several varied attractions that are sure to please you. There is definitely something for everyone in this lovely city with its vast mountains, crystal clear waters, and a quietness you will come to love.
There are so many things to do in Kochi, Japan that you will not realize how time flew. It is a paradise that is soon going to enchant you.
Not sure what all to cover on your trip to Kochi, Japan? This is the perfect article for you. Here, you will find some of the most interesting places and things to do in Kochi, Japan that you must not miss at any cost.
Are you ready to enter this dream world? Here we go:
Top Things To Do In Kochi, Japan
Check out the best things do in Kochi Japan below:
Kochi Castle (Kōchi-jō)
Before you see anything else, you must visit the historic Kochi castle. It is one of the few remaining original castles in Japan that is teeming with history and culture. While many castles were destroyed during the Edo and Meiji eras, this castle survived it and it proudly boasts of its history today.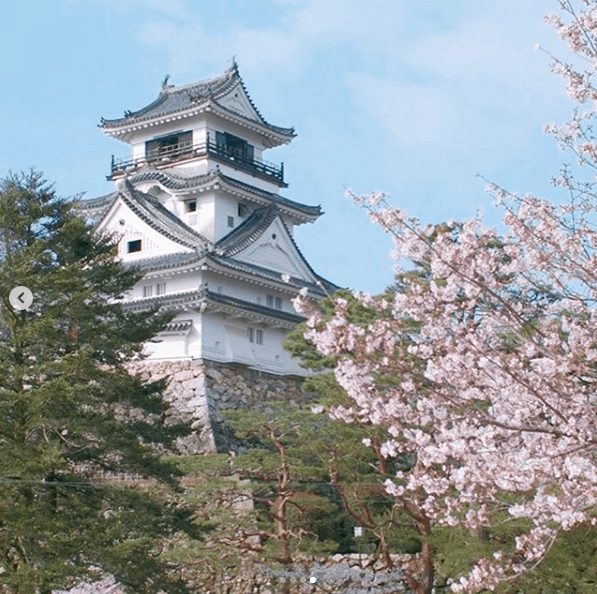 Kochi Castle is unique, even among other original castles. Firstly, it is one of the only three castles where the main gate survives. Another reason is that it is the only castle where the lord's reception suite remains.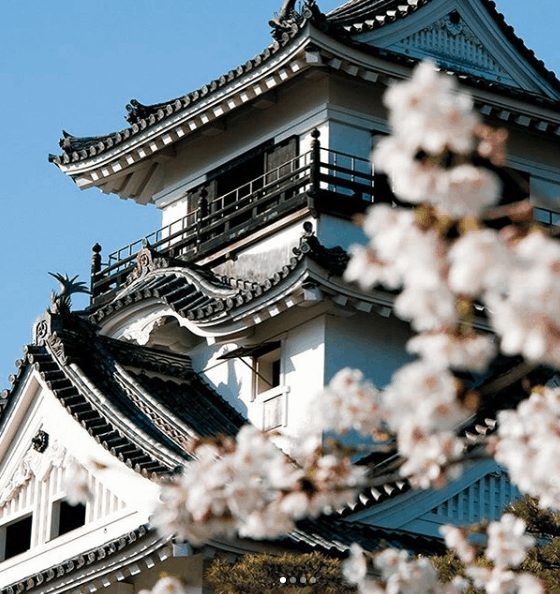 The history of the castle goes back a long way, right from its construction in 1600. While it is on the smaller side when compared to other castles, it is well-maintained and well-preserved with nice wall displays and stunning views.
The castle is set in a beautiful park that is a famous picnic spot. It is one of the most pleasant locations for cherry blossom viewing as well.
Your Kochi sightseeing is incomplete without visiting this beautiful castle!
Check out the official site of Kochi castle for more information!
Related: Relax and unwind at an amazing onsen in Hakone. Check out your options here!
Yosakoi Inari Shrine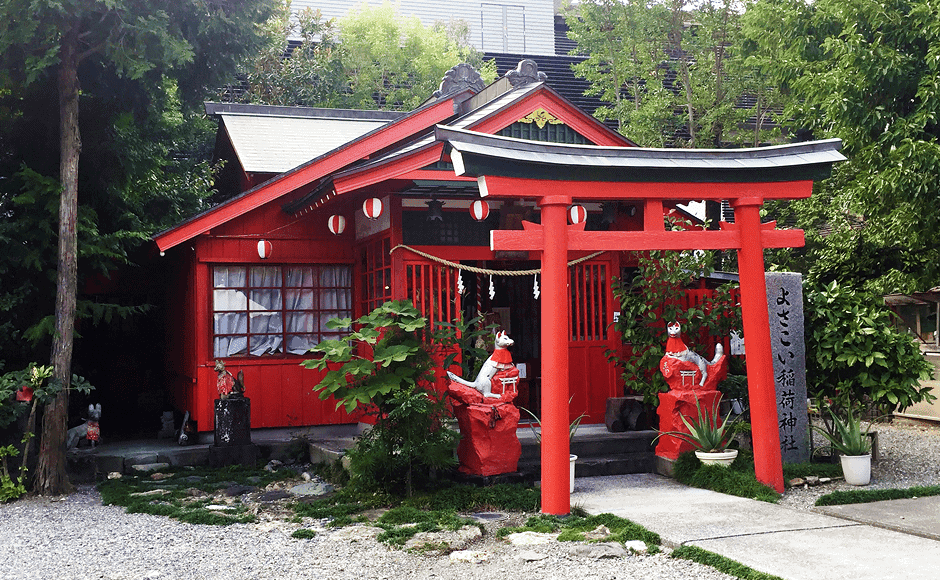 Yosakoi Inari Shrine is a small shrine just close to the Kochi castle. This shrine is a hidden gem that most tourists miss out on this shrine as you won't find it on most guidebooks. What is unique about this shrine is that it is dedicated to roosters!
You'll find lots of rooster statues and other elements around chickens in this shrine. It's a fun and interesting shrine to visit! And plus if you're going to Kochi, the Kochi castle is definitely going to be on your itinerary – might as well visit this pretty little shrine!
Related: Here's your Tokyo itinerary, now all you need to do is pack your bags!
Harimayabashi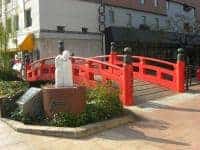 Visiting Harimayabashi is one of the best things to do in Kochi Japan. The Harimayabashi is one of the most popular tourist spots in Kochi. The history behind its popularity is that in the 19th century a monk fell in love with a woman, which is forbidden. They met in secret and were unfortunately caught red-handed here. Needless to say, they were banished after.
Harimayabashi is a small red bridge that is located close to the My-Yu bus stop. And you'll end up using it so why not have a look.
Related: Visiting Japan? Don't miss the beautiful Cherry blossom season. Check out the forecast here!
Kochi Castle Museum of History
While most castles in Japan double as a museum, Kochi has a separate museum dedicated to its castle. The museum takes you through the history of the castle right from the Warring States period to the Meiji Reformation.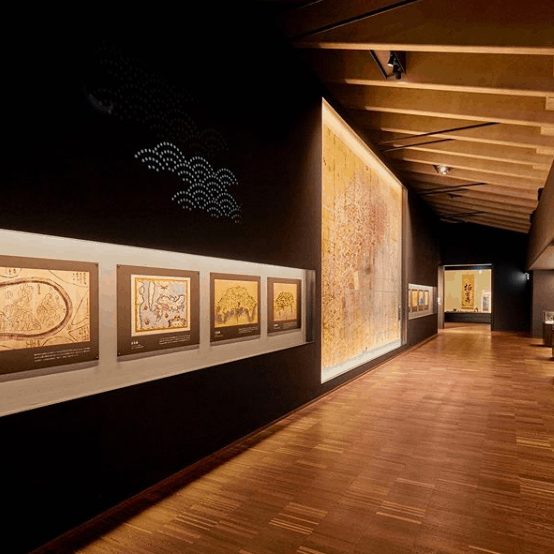 You will find artworks, historical documents, as well as national treasures in the museum. If you are a history buff, you will appreciate the preciseness and knowledge that you can gather in this museum.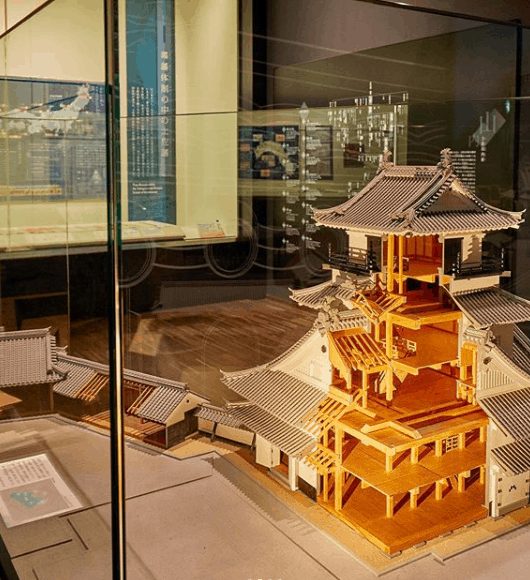 Kids often dislike visiting museums for its lack of fun factors. However, your kids will love this museum as they get the chance to dress like samurai warriors here.
On the third floor of the museum is an observatory that offers spectacular views of the castle. The museum is located right across the street from the castle, so if you are visiting the castle, do not miss out on the museum for an interesting blast of history.
Check out its official site for more information!
Related: One of the best things to do in Tokyo is to watch the Sumo Match! Here's how you can get your tickets!
Thrilling Water Sports in Japanese Rivers
Are you looking for an activity that brings on an adrenaline rush? In that case, Kochi will become one of your favorite destinations. It is a paradise for adventure lovers.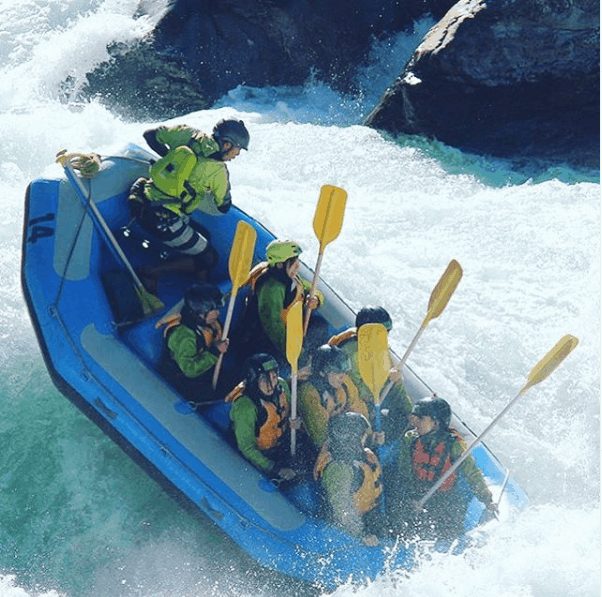 Canoeing, Kayaking, Canyoning, Snorkelling, Whitewater Rafting – you name it, they have it. One of the best things to do in Kochi, Japan and the best part about the whole adventure is that you get to experience all of this in Japan's best rivers.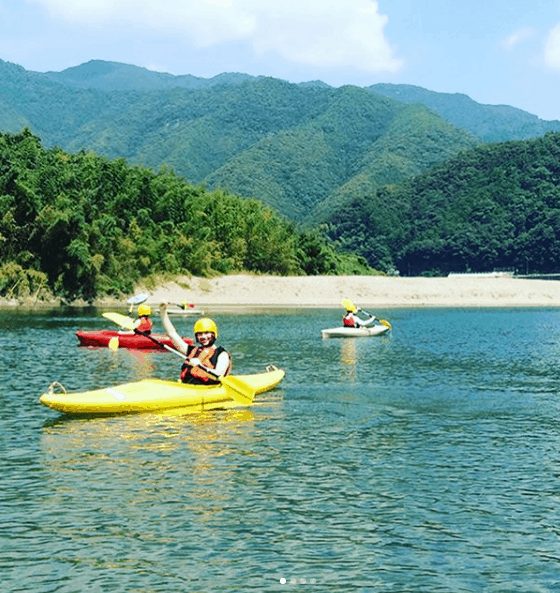 The Niyodo River has the best quality of water, The Yoshino River is known to be super clean, and the Shimanto River beats everyone else when it comes to being the clearest stream.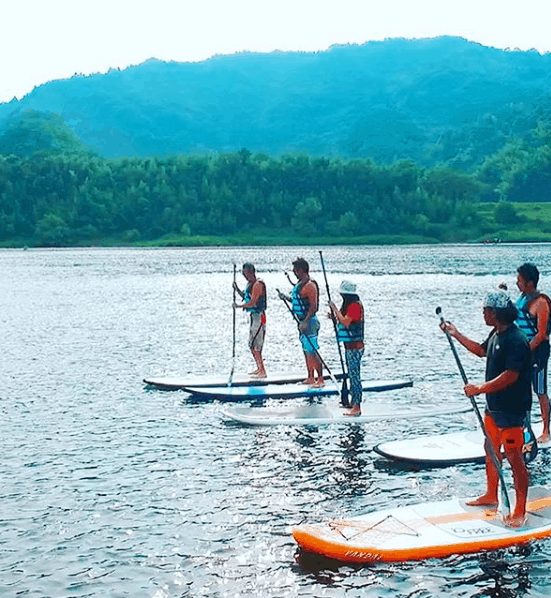 You will love these water activities immensely.
Related: Include the Mario Kart tour in your itinerary. Here's everything you need to know!
Enjoy the Season at Kochi Prefectural Makino Botanical Garden
The Makino Botanical Garden was created to honor the father of Japanese Botany, Makino Tomitaro. It is a spacious and luscious park that allows you to spend some time away from the maddening hustle and bustle of the city.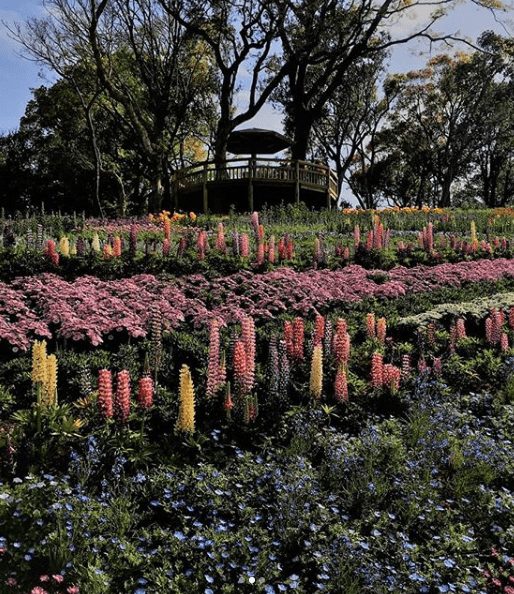 There are all types of gardens to keep you glued to nature – a greenhouse, cherry blossom groves, medicinal plants, and rose gardens are only some of the attractions of this botanical garden. There are ponds in the garden as well, which completes the beautiful and serene scenery.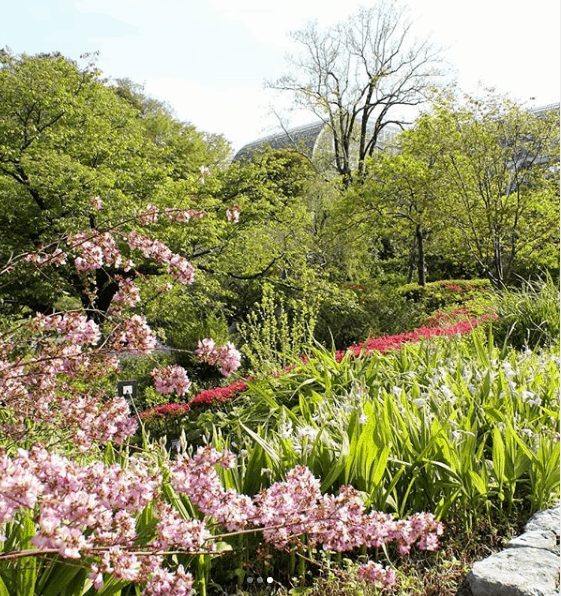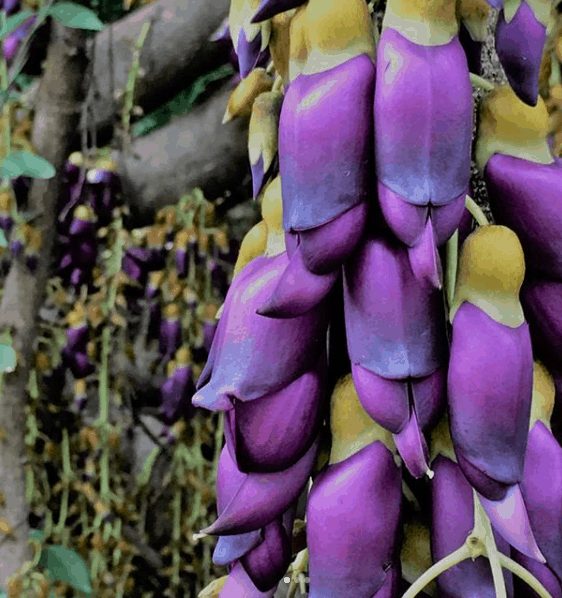 If you are looking for a picnic spot, the Makino Botanical Garden has perfect lawns that are great for picnics. The place is well worth a visit for its beautiful views and peacefulness. When visiting Kochi, you must have the botanical garden on your list.
Check out the official site for more information!
Related: Before you visit a Japanese izakaya during your trip – read this!
Hirome Ichiba (Hirome Market) / Katsuo no tataki
The Hirome Ichiba market is quite unique, for it is both a market and a food court. The first thing you will (and must) notice is the Maneki Neko cat beckoning and welcoming you to this exciting place. It is a buzzing place with restaurants or izakaya (Japanese style pubs).
The place has long shared tables and benches, which according to me, is a great setting. Not only can you relish delicacies, but you also get a chance to meet other people and socialize with them. It is a great way to learn all about local cuisine and culture.
The food-court style restaurants allow you to sample different local cuisines. And that's not all. You can also buy local and fresh produce as well as souvenirs from here. It's one of the best Kochi market in Japan.
For more information – click here!
Grill Katsuo no Tataki
Katsuo or bonito is food for the soul. Everyone in Kochi knows Bonito, and if you are visiting Kochi, you should too. If you visit the Hirome Ichiba Market, you must try out this delicacy.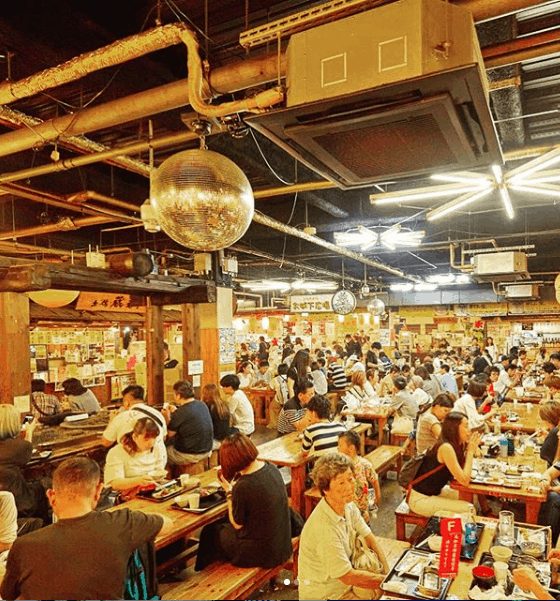 Do not leave the market without watching the grand demonstration of searing bonito and tasting this delicious delicacy. This is the place to be if you want to taste some delicious Kochi, Japan food.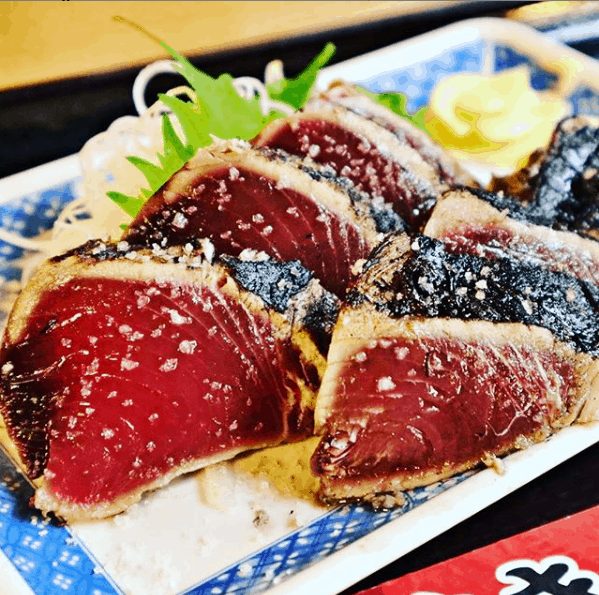 Bonito, as mentioned before, is prepared in a grand demonstration with large flames over straw pits. Katsuo is sliced and seared with a touch of salt. Garlic and onions may sometimes be added.
Related: Now you can tick climbing Mt Fuji off your bucket list. Here's a guide on how to conquer it!
Sunday Market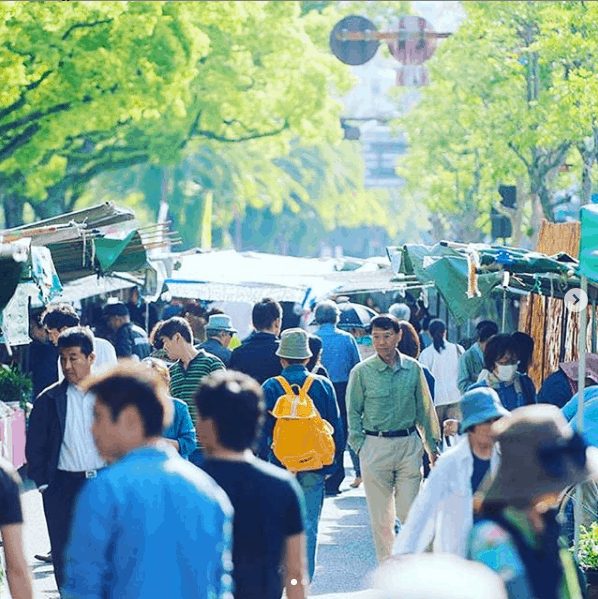 Sunday Market in Kochi has been around for more than 300 years, right from the Edo period. It is an open-air market that has a buzzing atmosphere that makes you want to be a part of it.
You will enjoy watching the buyers and sellers bargain and interact pleasantly in a Kochi dialect.
The market opens every Sunday and sees about 500 stores line up in the most perfect fashion on the streets. You will find everything here from local foods to souvenirs.
You can also find a lot of unique fruits, vegetables, cutlery, and traditional crafts in this market. It is a powerhouse of activities, colors, and variety. This expansive Kochi market in Japan will surely not disappoint you.
For more information – click here!
Chikurin-ji (Chikurin Temple)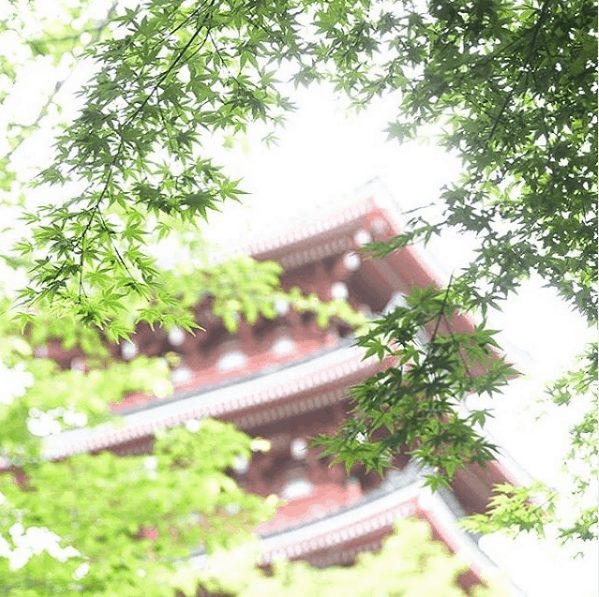 Built-in 724, Chikurinji temple is one of the stops of the Shikoku pilgrimage. The temple is associated with wisdom and sees a lot of students praying for academic success. When compared to other temples, the Chikurinji temple may seem pale, however, the five-story pagoda makes the visit well worth it.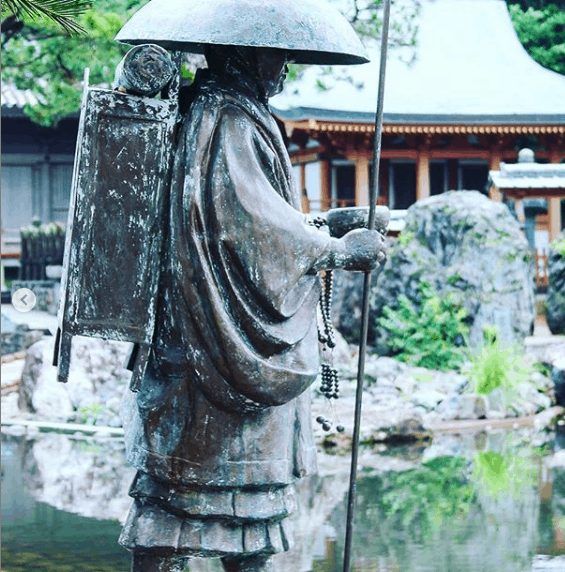 The whole setting of the place is atmospheric, with trees lining up from the spectacular wooden gate and the moss-covered lanterns that add a rustic touch. The grounds are interesting with a small pond and a collection of Buddha statues.
While visiting the temple and most of the grounds is free, you can pay to visit a treasure house that includes many Buddhist statues. With the payment, you can also visit the gorgeous Japanese style garden.
Click here for more information on the official temple site
Visit the 150-million-years-old Ryuga Cave
The limestone Ryuga Cave is known to have inhabited cavemen and is at least 150 million years old. The whole stretch is at least 4 km long, however, you will not be able to venture the entire length of the cave. Only 1 km of the cave has a walkable trail.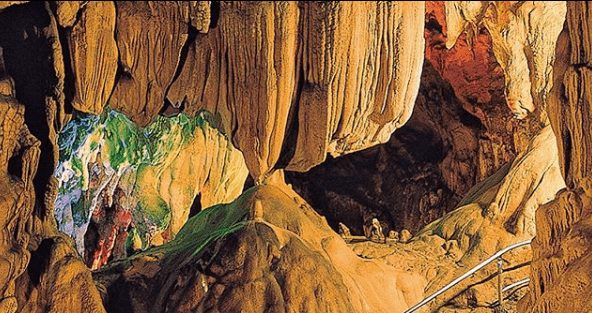 During this 1 km trail, you will be able to marvel at the stalactite formations and waterfalls. If you are lucky, you might even spot a bat napping or swooping above. Sightseeing in Koch is surely incomplete without visiting this cave.
Click here for more information!
Muroto World Geopark Centre
Muroto Geopark is where you can learn more information about Mother Earth. Muroto Geopark was also certified as a World UNESCO Geopark in 2011.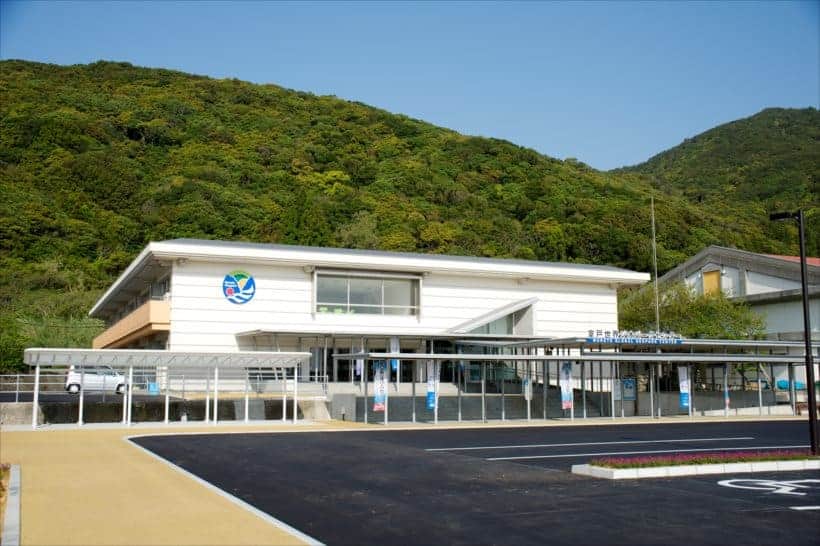 Visiting the Muroto Geopark during December last year was highly recommended because of the "Earth x Chikyu" Exhibition held at the time. The Chikyu was a scientific vessel built to drill through Earth to a depth of 7 km through the Nankai Trough that is a hotbed of mega earthquakes, to collect sediments and other core materials.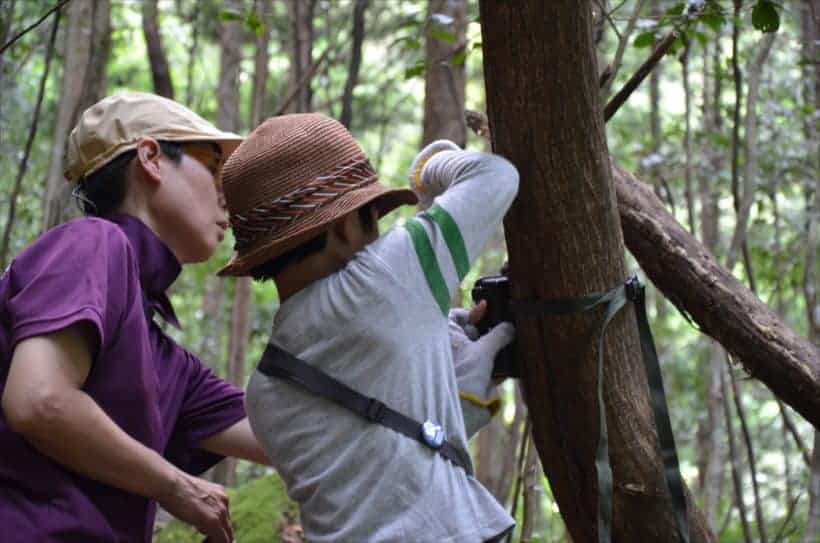 The exhibition showcased the results of Chikyu's excavations so it is a great learning experience for children as well as their parents.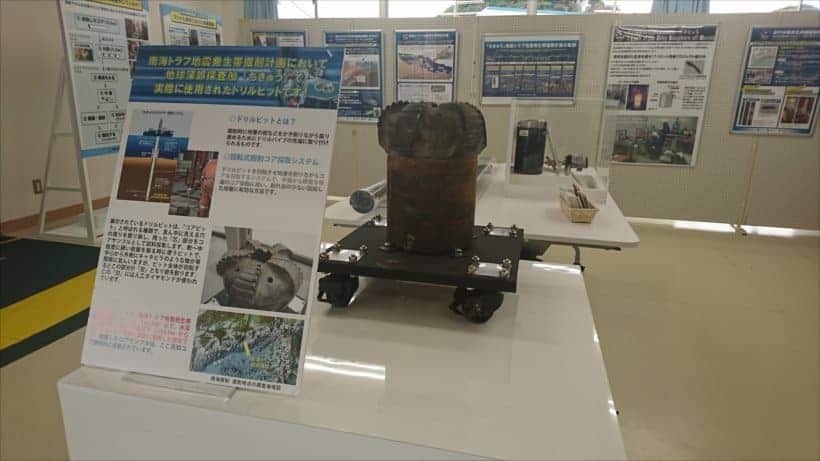 The latest digital technology at Kiramesse Muroto
The station of Kiramesse Muroto is located along the coast of Kurotagawa Town, Muroto City. Located on the premises is the Whale pavilion that was renewed in March 2017.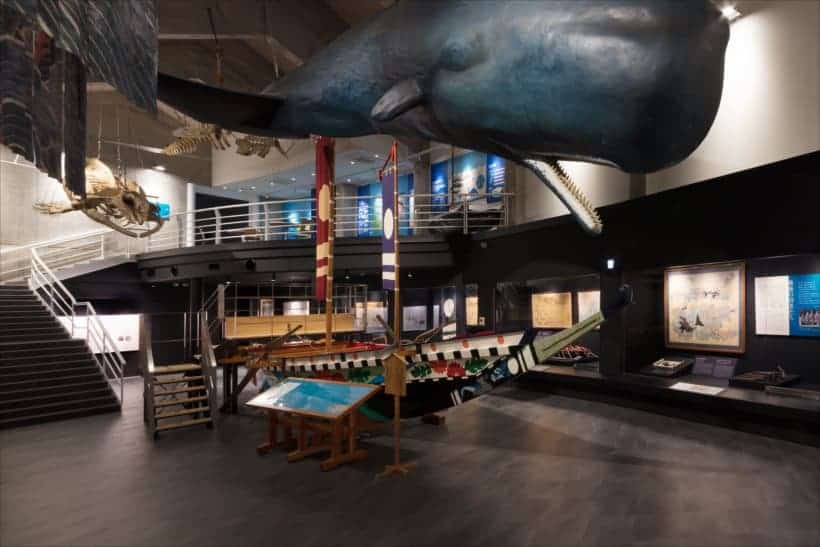 Here, you can experience the history of Muroto City and its whales. Using the latest digital technology such as 360° Panoramic VR, you can have the same experience as riding an actual boat ship.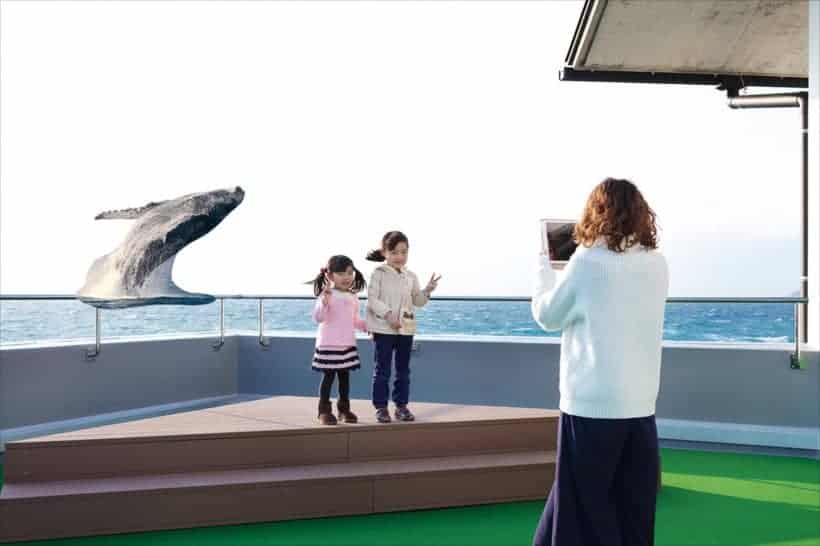 There is also a fresh produce market known as Rakuichi, where one can purchase local vegetables, fruits, fresh fish, processed goods and more. Furthermore, there is a restaurant "Syokuyu Kuzira no Sato" that serves authentic Muroto cuisine and delicious gelato at affordable prices.
The Kiramesse Kuroto must definitely go into your Kochi sightseeing list!
The Streets of Kiragawa
Long ago, Kiragawa was a prosperous place because people would produce "Tosa high-grade Bincho charcoal" and they would supply lumber and charcoal to cities such as Kyoto, Kobe, and Osaka.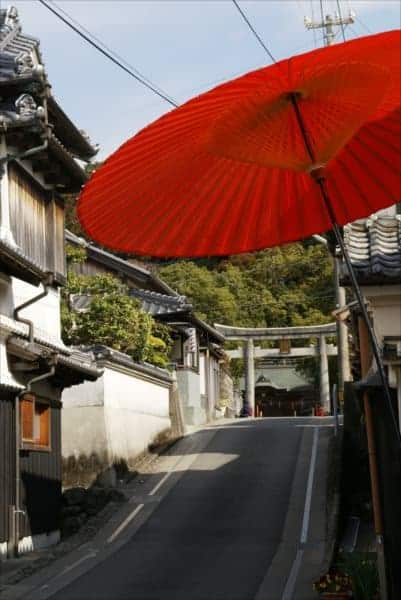 The lucrative coal trade had allowed the people in the city to amass fortunes and become rich. Kiragawa also became the first city in Kochi to become a national preservation location.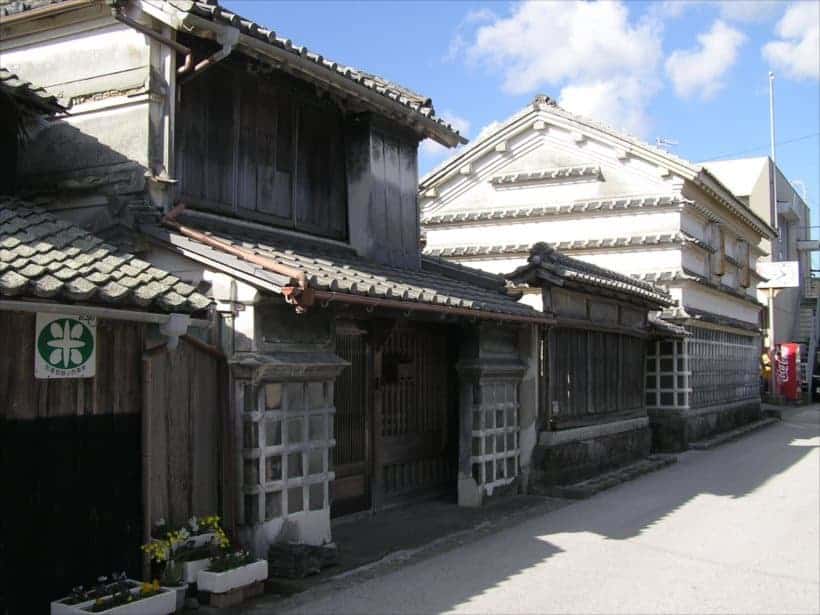 Due to frequent typhoons in the area, the buildings had to be constructed in a special manner for them to withstand the inclement conditions.
Muroto's Deep Sea Water!
SeaRest Muroto is a health promotion facility that utilizes Muroto Ocean deep seawater. It is equipped with full-scale facilities such as a pool that is set to body temperature. It has an open-air bath, Finnish sauna, outside air bath, and hot tubs.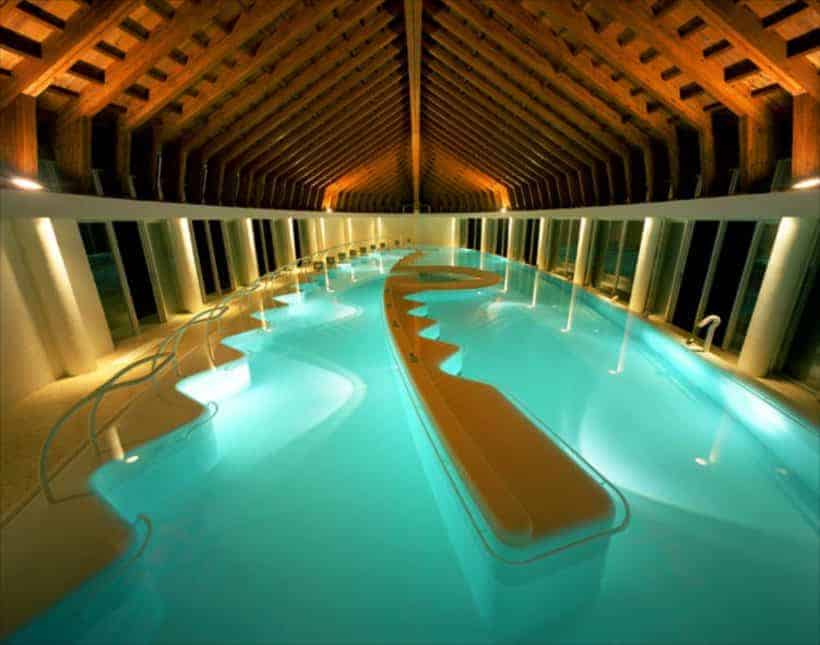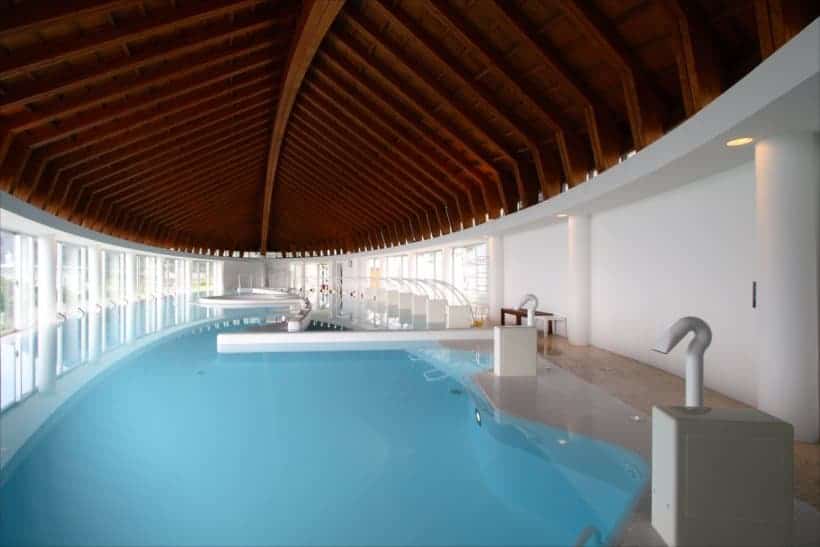 Under the guidance of the instructor, you can experience various hydro-motion programs as well.
How far is Kochi Japan from Tokyo?
Kochi, Japan is about 800 km drive to Tokyo which will take you about 11 hours. You can travel from Kochi to Tokyo via train which is about 8 hours journey.
What is famous in Kochi japan for shopping?
Hirome Market in Kochi Japan is famous for shopping. It's probably the busiest hub in Kochi Japan overflowing with tourists and locals alike!
What is the best time to visit Kochi Japan?
The best time to visit Kochi Japan is the monsoons when everything in Kochi comes to life. If you're not a fan of the wet season then October to February is also perfect as Kochi has a cool and pleasant weather but no rains.
What is Kochi Japan famous for?
Kochi prefecture in Japan is famous for its abundance of sunshine, calming waters, clear rivers, and indefinite coastlines. It's a little paradise by itself. The perfect place for some soul-searching!
Is Kochi Japan worth visiting?
Kochi, Japan is definitely worth a visit. While Kochi is not famous as other populated cities of Japan, like Tokyo, Kochi has a charm of its own. The city allows you to cover the wonderful beauty and historical heritage that is drowned in rich culture and heritage. And there's plenty of outdoor activities you can indulge yourself in.
Also Read: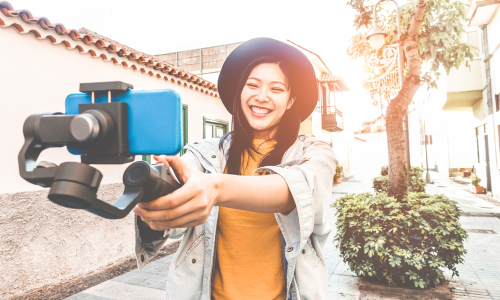 Hiya! I'm the main author of Japan Truly. I love everything Japan and love testing out Japanese products, be it skincare and makeup or gadgets! You'll find reviews of some of the best selling Japanese products (tried and tested) right here!