Get your hands on the latest Japanese Kanji exercise books from the popular websites reviewed down below!
As a non-Japanese, I've endured the most daunting challenges of my life when learning to write and memorize kanji letters. In such a predicament, my colleague suggested practicing kanji exercise books which guided me to write and learn kanji effectively.
If you're incompetent in reading and writing kanji then it's about time you purchase a few kanji exercise books. But where can you get kanji exercise books?
Fret not because I've curated a bunch of e-commerce websites that provide a vast array of kanji exercise books. Check out more about these websites below!
Where To Get Kanji Exercise Books?
Amazon
Amazon is my go-to e-commerce website to binge shop anything that's unavailable in my home country. It is not just the site for shopping for home appliances, clothes, and accessories, as Amazon offers a mammoth collection of everything you require even commodities such as kanji practice books, kanji writing guides, Japanese books for beginners, and whatnot.
What makes Amazon a reliable shopping site is its dominance of the e-commerce industry as you can access it from basically anywhere in the world and you'll receive your ordered goods delivered right to your doorstep in no time. In addition, if you're already an Amazon Prime member then you're eligible for mindblowing product deals and even free shipping.
I was able to come across some of the best kanji exercise books on Amazon like Kanji Pict-O-Graphix, Remembering The Kanji, The Kodansha Kanji Learner's Course, and Japanese Kanji For Beginners as well. Therefore, I could pick and choose from a plethora of kanji exercise books on Amazon according to my preferences.
Almost every kanji exercise book on Amazon is reasonably priced and I received them in great condition within just a few days of placing my order. You can even get an insight into the kanji book you're willing to order on Amazon by simply taking a peek at the customer reviews. Trust me, the customer reviews section assisted me to choose the ideal kanji exercise book for me.
Pros:
A wide variety of kanji exercise books to choose from
Affordable price ranges for kanji exercise books
Provides worldwide shipping
Reasonable shipping rates
Free shipping for Amazon Prime members
Check out more on Amazon
eBay
eBay is another popular multinational e-commerce website that has been around for nearly two decades. Similar to Amazon, eBay sells a miscellany of all sorts of goods such as clothing, accessories, electrical appliances, cosmetics, snacks, and even books from best-selling authors across the world.
My reasoning for ranking eBay right after Amazon is its availability of international shipping and its dedicated service as well. 
You can purchase your heart's desire on eBay and get all your favorite products delivered swiftly. The eBay website allows its customers to shop by category which is admittedly a seamless option if you're going to be a big spender but just typing kanji exercise books on the search bar should complete your quest.
I came across countless kanji exercise books both brand new and second-hand and some even shipping directly from Japan. Of course, I liked purchasing a brand-new kanji exercise book since it would be a fresh experience for a beginner like me.
eBay offers kanji practice books for both adult beginners in the Japanese language and even elementary school kids as well. You'll even find kanji practicing books from different translations as well.
However, eBay is infamous for being an expensive e-commerce site, and nearly every kanji exercise book I found on eBay was exorbitant. For the record, the kanji exercise book I purchased on Amazon was way overpriced on eBay. It was also a monotonous task to come across a cheap kanji exercise book too. Apart from the crazy pricing ranges, everything else appeared great on eBay.
Pros:
eBay provides a mammoth collection of kanji exercise books
It even offers kanji exercise books in distinct translations
It also makes available of pre-owned kanji exercise books
International shipping
Affordable shipping charges
Cons:
Most kanji exercise books are overpriced on eBay
Only a few reasonable alternatives were present
Check out more on eBay
OMG Japan
OMG Japan is hands down one of the best Japanese e-commerce websites that operate in a selected few regions and countries, namely The US, The UK, and South East Asia. My reaction to browsing on OMG Japan was just the titular name of this website.
Wait till you see what I witnessed because OMG Japan offers a miscellany of authentic Japanese commodities like J-beauty products, high-end apparel, limited edition Japanese snacks, and even a huge assortment of manga, textbooks, reading materials, and Japanese language books that include JLPT books and kanji exercise books as well.
I consider myself fortunate enough to get my hands on revised editions of some of the best kanji exercise books that are recommended by numerous JLPT students. There are kanji exercise books from renowned publishers available on OMG Japan for affordable and premium prices hence you can purchase them conveniently according to your budget.
Furthermore, OMG Japan also puts up a sale price for some of the highest-selling kanji exercise books thus you can get a chunk deducted from the final price of your order. You can even benefit from free shipping costs if you purchase over $225.
Some of the highly recommended kanji exercise books that aren't available on Amazon are profusely available on OMG Japan. Therefore, I suggest browsing through OMG Japan if you're looking for exclusive kanji exercise books.
Pros:
OMG Japan offers plenty of kanji exercise books
You can even find exclusive revised editions of kanji exercise books
Has kanji practice books from budget-friendly to premium prices
Regular discounts are offered to kanji workbooks
International shipping
Free shipping for orders above $225
Cons:
Ships only to a selected few countries
Check out OMG Japan
Barnes & Noble
Barnes & Noble is a renowned online website for all sorts of books from fiction, nonfiction, kids' books, e-books, and audiobooks, to stationery and even Japanese language books. There are quite a number of kanji exercise books you can come across on the Barnes & Noble website.
Some of the most popular kanji exercise books that are suitable for JLPT students such as Learning Japanese Kanji Practice Book, Kanji N5, and Hiragana Katakana and Kanji 5 are available at Barnes & Noble.
I was honestly surprised to encounter how most of the kanji practicing books on this site are more affordable than other websites. In addition, some of these books are even available in e-book format as well thus it'd be a cheaper alternative than purchasing a physical book. Barnes & Noble even provides a Buy 1 and Get 1 for 50% off for most books as well as free shipping in The US for orders above $40.
Check out more on Barnes & Noble
Pros:
There are several kanji exercise books for beginners and JLPT students
Most kanji exercise books are available in e-book format
Affordable prices
Free shipping for orders above $40
International shipping
Cons:
Doesn't offer the popular kanji exercise books
Check out Barnes & Noble
Kanji Exercise Books For Practice Recommendations
There are thousands of kanji exercise books available on e-commerce websites where you can acquire the ideal kanji practice book for you. Below, I've reviewed a few kanji exercise books that helped me master the art of kanji calligraphy and reading.
Remembering The Kanji 1 – Learning how to read and write kanji letters isn't a walk in the park as there are a thousand characters that look identical to each other. That's why Remembering The Kanji is an ideal book that comes with the essential 196 kanji letters with a simple approach of making students memorize the meanings of the kanji as well as ensuring kanji writing is made easier to remember.
This is a versatile book and hence can be used by beginners and advanced students. With stroke guides and the origin and meanings of the kanji letters, this book acts as an absolute guide for learning how to write and memorize kanji.
Kanji Pict-O-Graphix – If there's one kanji exercise book that has earned the commends of most students then it's Kanji Pict-O-Graphix. This book features over 1000 kanji and kana characters and it comes as one of the most engaging kanji exercise books out there. This is because every kanji letter in this book is described with eye-catchy illustrations that make kanji learning fun and less tedious.
It's one of my favorite kanji exercise books that aided me to learn to remember kanji letters with ease, thanks to the interesting illustrations. Kanji Pict-O-Graphix is one of the highly recommended kanji exercise books for beginners. 
Japanese Kanji For Beginners – This is the go-to kanji exercise book for most newbies to the Japanese language as it's targeted towards them. The Japanese Kanji For Beginners corresponds with the JLPT N5 and N4 levels. It comes with 430 crucial kanji and kana letters that are featured with easy writing and practice drills as well as mnemonics that help students to recollect how to write kanji letters.
This book is also accompanied by printable flashcards and audio CDs that assist the students to memorize kanji letters and how to flawlessly draw the kanji strokes. The Japanese Kanji For Beginners book is orchestrated in a manner to help independent students learn kanji thus it's an easy-to-learn material.
Reading And Writing Japanese – This kanji exercise book is the perfect workbook for beginners which assists them to read and write kanji, hiragana, and katakana letters. It covers 50 essential kanji along with a step-by-step technique that makes it easier for students to trace the kanji characters. Once the tracing of kanji characters is mastered by the students, this book guides them to write short sentences eventually.
The Reading And Writing Japanese exercise book provides access to audio recordings as well as kanji flashcards for free download that helps the students to memorize the characters effectively.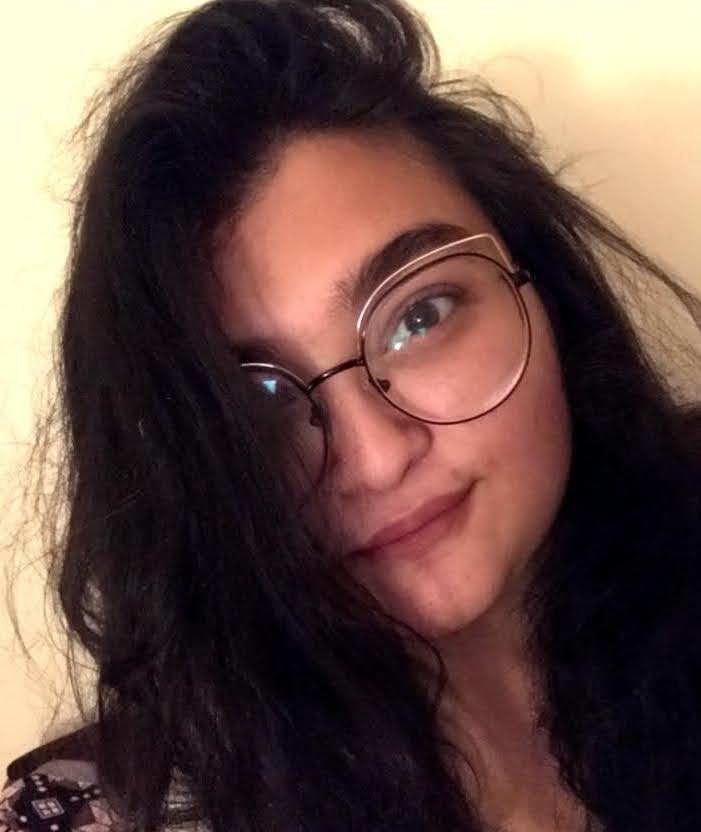 My writing focuses on the various aspects of Japanese lifestyle, from traditional tea ceremonies and flower arrangement to modern fashion trends and pop culture. Through my articles, I aim to share my passion for Japan and provide readers with a glimpse into the rich and diverse world of Japanese culture.
I believe that the key to understanding Japanese lifestyle is to appreciate the balance between tradition and innovation. While Japan has a rich cultural heritage that dates back centuries, it is also a country that is constantly evolving and embracing new ideas and technologies.
Whether you're interested in learning about the latest fashion trends in Tokyo, or want to explore the ancient art of calligraphy, my writing will take you on a journey through the many facets of Japanese lifestyle. So join me as we explore the beauty and complexity of this fascinating culture together!