Planning a quick getaway to Tokyo, Japan? Well, here's the ultimate Tokyo 3-Day Itinerary For Winter so you can squeeze in the best places to go to in Tokyo during your short trip!
As a native Tokyoite born and raised in the bustling metropolis, I've had the privilege of exploring every nook and cranny this vibrant city has to offer.
From the towering skyscrapers of Shinjuku to the serene tranquility of Meiji Jingu Shrine, Tokyo has captivated me with its rich culture, diverse experiences, and endless possibilities.
Having navigated the city's labyrinthine streets and experienced its dynamic energy throughout the seasons, I've curated a 3-day winter itinerary that encapsulates Tokyo's unique charm during the chillier months.
Prepare to immerse yourself in the city's enchanting winter wonderland, where snow-dusted landscapes, twinkling illuminations, and heartwarming traditions come alive.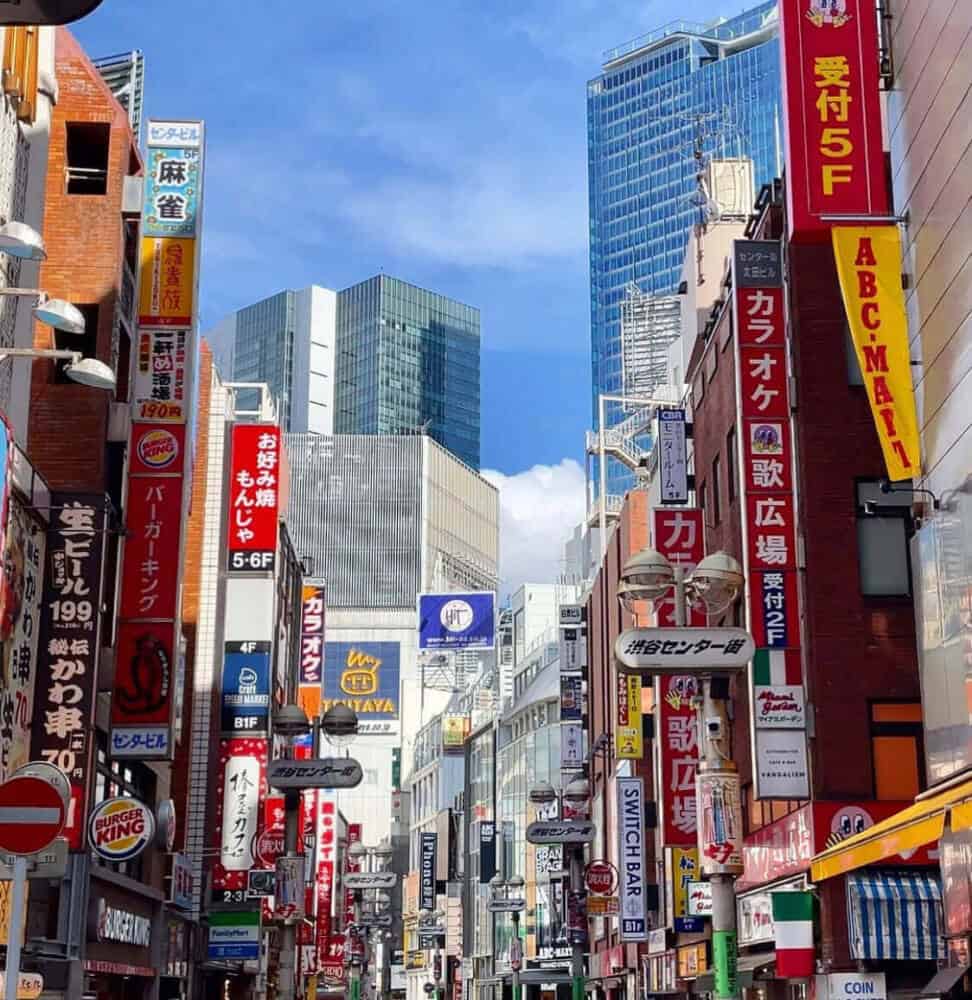 Tokyo 3 Day Itinerary For Winter
Day 1: Exploring Winter Wonderland in Tokyo
Morning
Start your day with a hearty breakfast at a cozy local café, savoring warm beverages and local specialties.
Suggested Breakfast: Delight your taste buds with a traditional Japanese breakfast. Try tamagoyaki (sweet omelet), miso soup, rice, grilled fish, and pickles.

Head to Ueno Park for a winter stroll among picturesque landscapes and perhaps catch a glimpse of cherry blossoms in their winter slumber.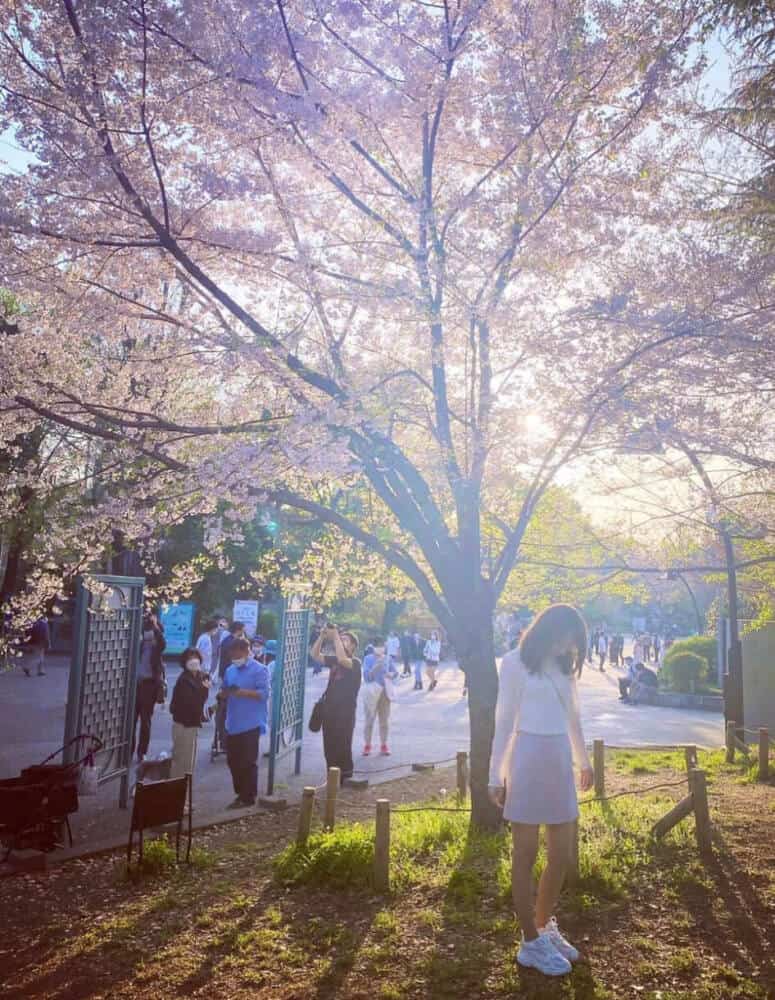 How to Get There: Ueno Park is easily accessible by train. Take the JR Yamanote Line to Ueno Station.
Additional Information: Ueno Park is home to several museums in Tokyo, including the Tokyo National Museum. Consider exploring the museums if you're interested in art and history.
There are many activities you can do within Ueno park alone. But here are two of my suggestions: 
Option #1 — Visit the Tokyo National Museum: It's one of the oldest museums in Japan and definitely one of the top things to see in Tokyo. It'll cost you about 620 JPY to enter the museum.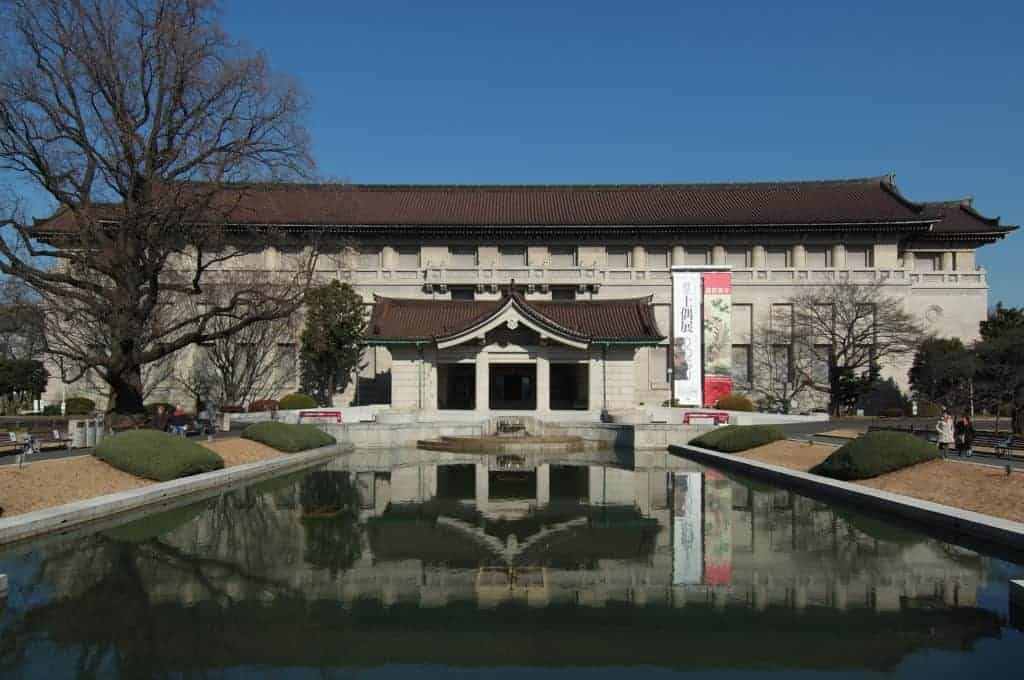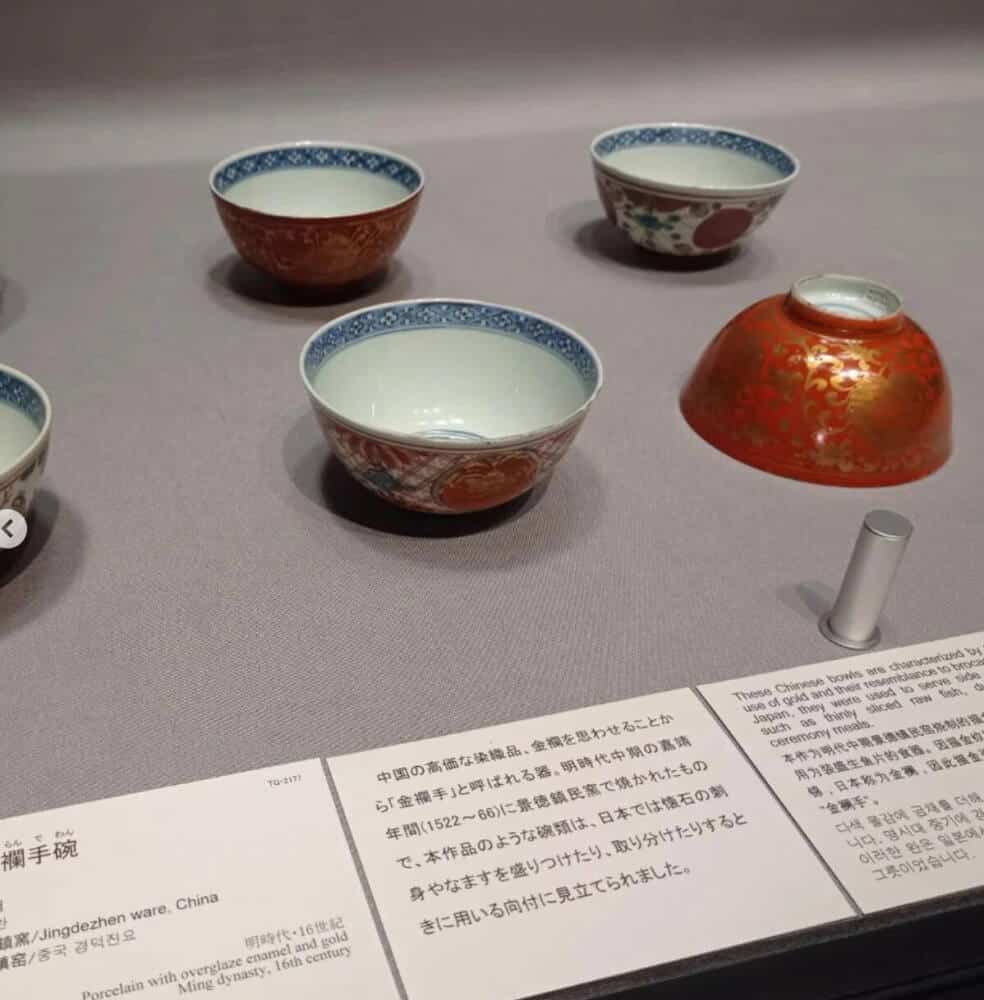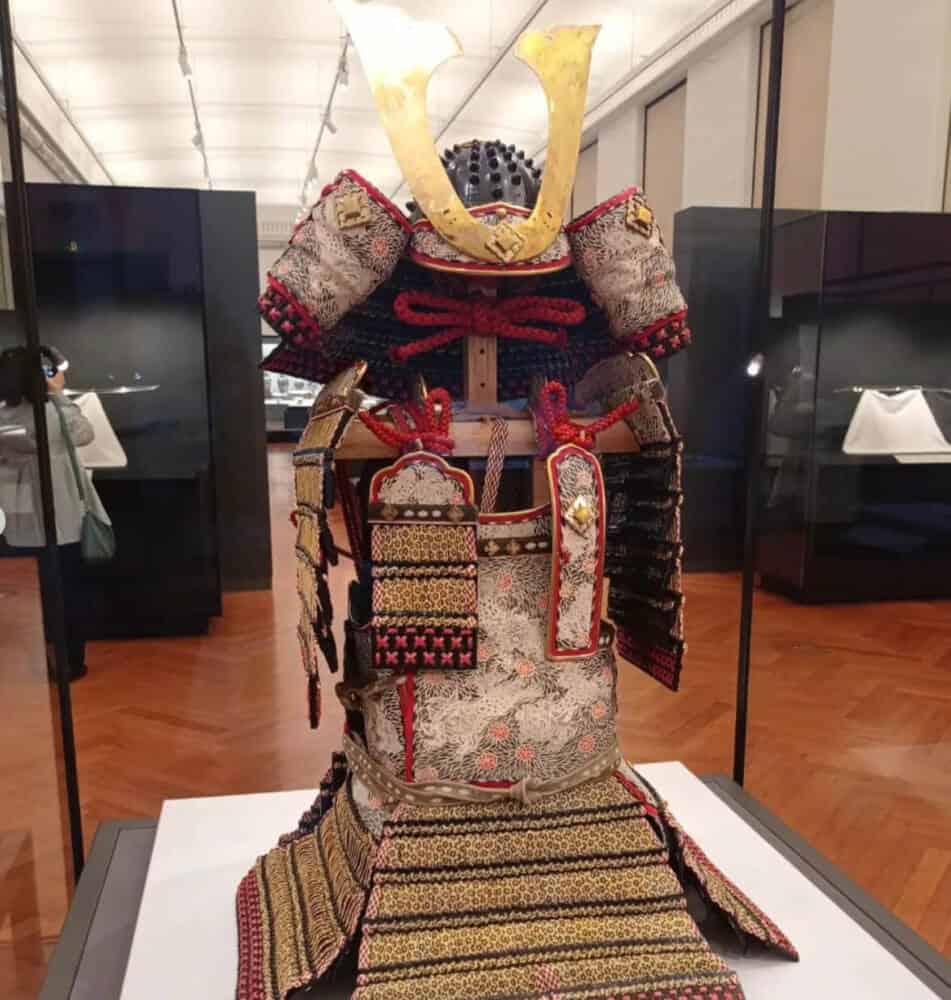 Option #2 — Architecture Tour Of Ueno Park: The tour will take about 3 hours as you walk around marveling at the different items of architecture.
The bigger the group, the lesser the price per person – For a single person the tour costs 14,000 JPY, and for a group of 5, the tour costs 7,000 JPY per person, and that's a total of 35,000 JPY. You have to book your tickets in advance if you wish to take a tour. 
Click here for information on tickets and booking!
Afternoon
Indulge in a traditional Japanese lunch at a local restaurant.
Suggested Lunch: Warm up with a bowl of hot ramen or indulge in a delicious bento box filled with a variety of seasonal treats.
Explore the historic district of Asakusa, with a visit to Senso-ji Temple and its surrounding vibrant streets.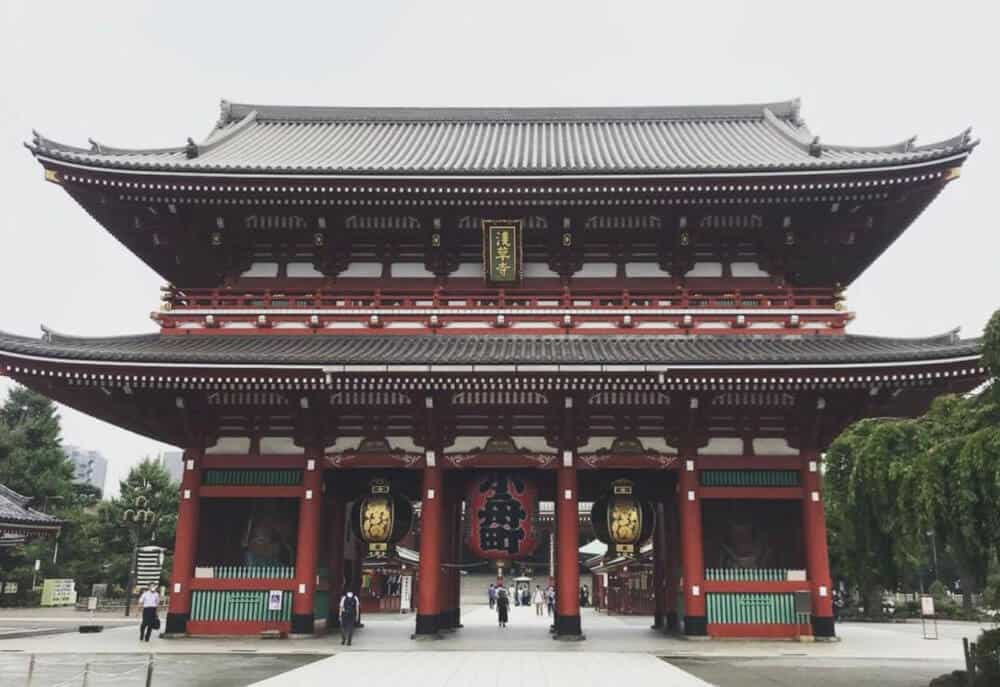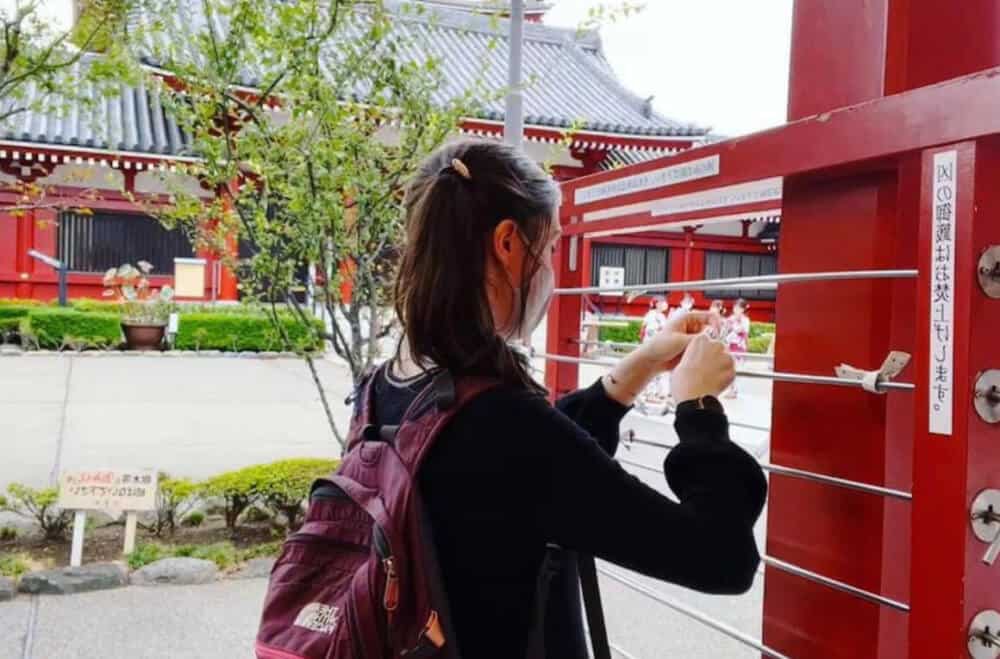 Optional Activity: Take a rickshaw ride through the streets of Asakusa for a unique cultural experience.
Additional Information: Don't miss Nakamise Street, a shopping street leading to Senso-ji, where you can buy traditional crafts and snacks.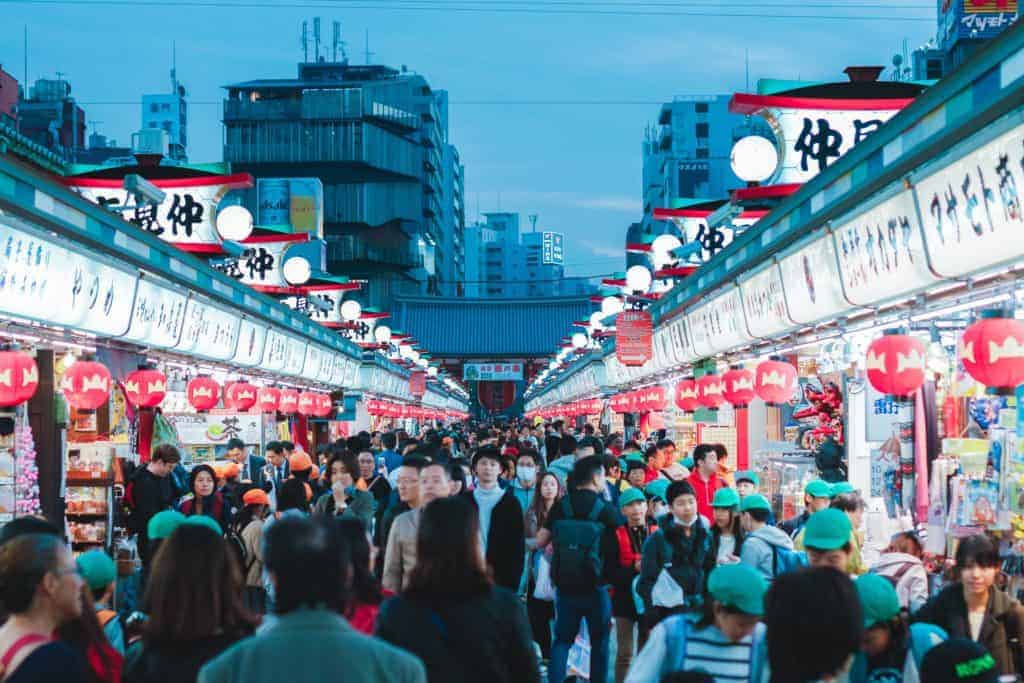 Evening
Dine at an izakaya, immersing yourself in the lively atmosphere of a Japanese pub.
Suggested Dish: Immerse yourself in the izakaya culture with yakitori (grilled chicken skewers), edamame, and a warm cup of sake.
Wrap up the day by attending a winter illumination event, such as the enchanting Tokyo Dome City Winter Lights.
Alternative Activity: Explore Roppongi Hills Winter Illumination for a different perspective of Tokyo's lights.
Additional Information: Tokyo Dome City Winter Lights features a stunning display of lights, rides, and attractions. Check the event schedule for special performances.
Day 2: Skiing Adventure in the Tokyo Area
Morning
Embark on an early morning adventure with a day trip to Gala Yuzawa Ski Resort.
How to Get There: Take the Shinkansen (bullet train) from Tokyo Station to Gala Yuzawa Station.
Additional Information: Gala Yuzawa is a convenient choice for a day trip as it is directly accessible by the Shinkansen. The resort provides rental equipment, making it suitable for both beginners and experienced skiers.
Grab a quick breakfast on the go, fueling up for a day of skiing and snowboarding.
Suggested Grab-and-Go: Pick up a convenience store bento for a quick and tasty meal.
Daytime
Enjoy the slopes and stunning winter landscapes at Gala Yuzawa.
Optional Activity: Take a ski lesson for beginners or explore more challenging trails for experienced skiers.
Additional Information: Gala Yuzawa offers a variety of slopes, and the scenery is breathtaking. Take advantage of the ski school if you're a beginner.
Savor a satisfying lunch at one of the ski resort's cozy restaurants.
Recommended Dish: Warm up with a hot bowl of sukiyaki, a Japanese winter favorite.
Additional Information: Many ski resorts in Japan offer delicious hot meals, and sukiyaki is a perfect choice to replenish your energy.
Evening
Return to Tokyo in the evening, tired but fulfilled.
How to Get Back: Board the shinkansen from Gala Yuzawa Station back to Tokyo.
Additional Information: Consider stopping by an onsen (hot spring) in Gala Yuzawa before heading back to Tokyo for a relaxing soak.
Unwind at a local onsen to soothe tired muscles, followed by a relaxing dinner at a warm and inviting pub.
Alternative Activity: Explore the nightlife in Shinjuku or Shibuya for a different Tokyo experience.
Additional Information: Tokyo has a vibrant nightlife scene. Choose a local pub or bar to unwind and share your skiing adventure with locals.
Day 3: Tokyo City Culture and Winter Markets
Morning
Start your day with a seafood breakfast at Toyosu Outer Market.
Suggested Breakfast: Dive into a bowl of chirashi-don, a rice bowl topped with a variety of fresh sashimi.
Additional Information: Toyosu Outer Market is a haven for seafood lovers. Try different variations of sushi, sashimi, and seafood bowls.
Visit The Toyosu Fish Market For a Unique Experience
Note: Toyosu fish market is closed on Sundays and national holidays
The Toyosu fish market is the new Tokyo fish market that reopened after the Tsukiji fish market was closed to the public. Formerly known as the Tsukiji fish market, it relocated in October 2018.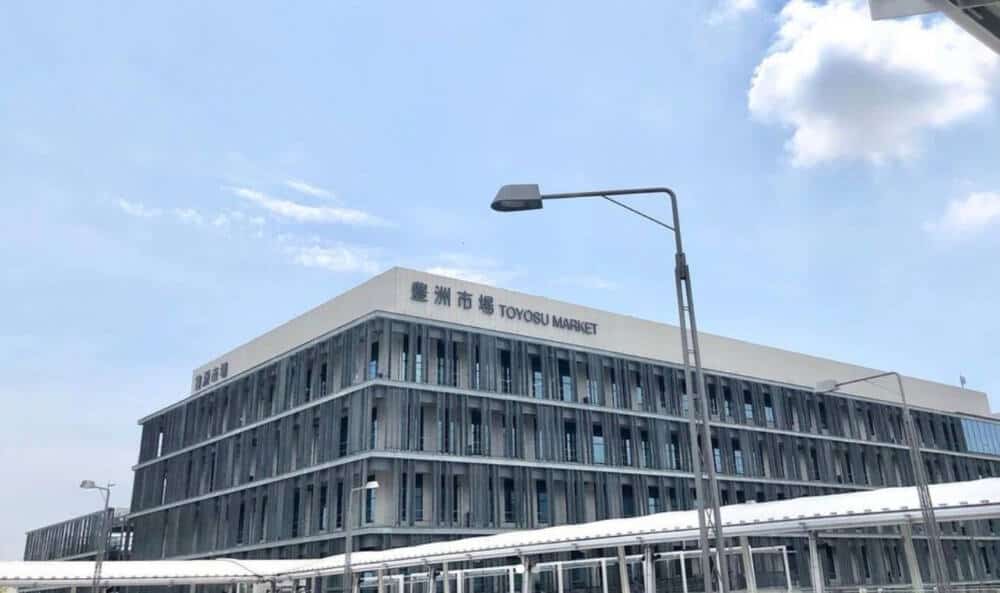 But why am I sending you to a fish market? To see the Tuna auction! (and have some brilliant sushi after!)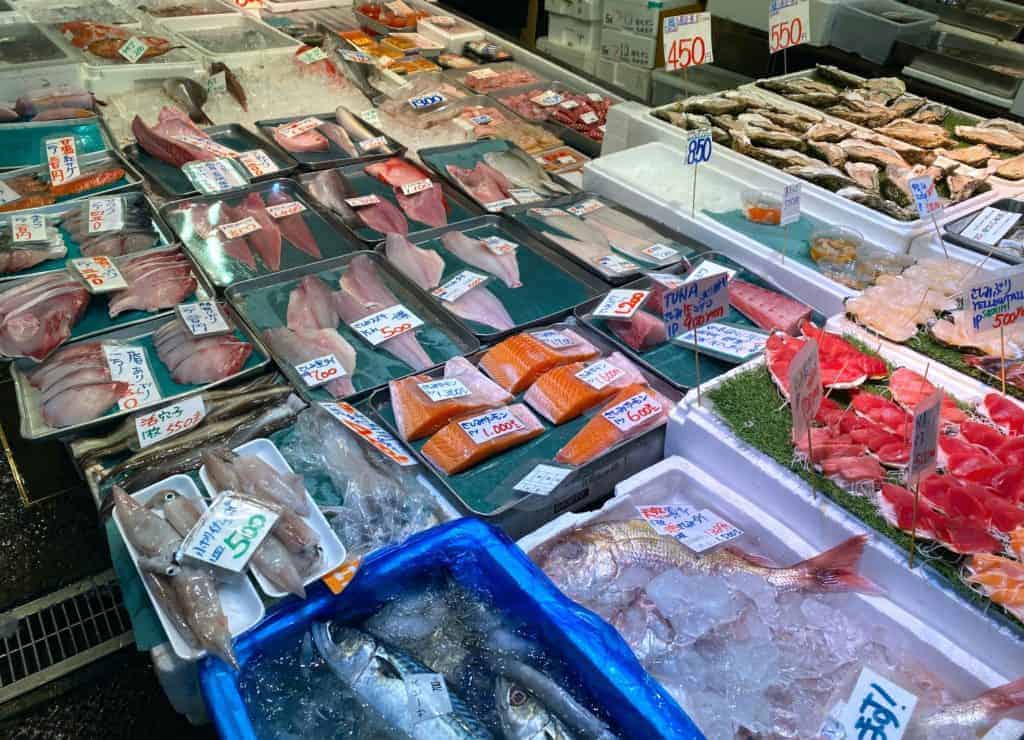 So if you want to catch the Tuna auction, you'll have to take a taxi to the Shijomae station. This station is directly connected to the Toyosu fish market. (also, taxis aren't allowed to stop in front of the fish market, which is why you'll have to ask the driver to drop you off at the Shijomae station).
Trains to Toyosu fish market only commence from around 5:30 onwards so you'll have to take a taxi if you wish to watch the auction. 
If you want to watch the auction, you have to apply in advance on their official website.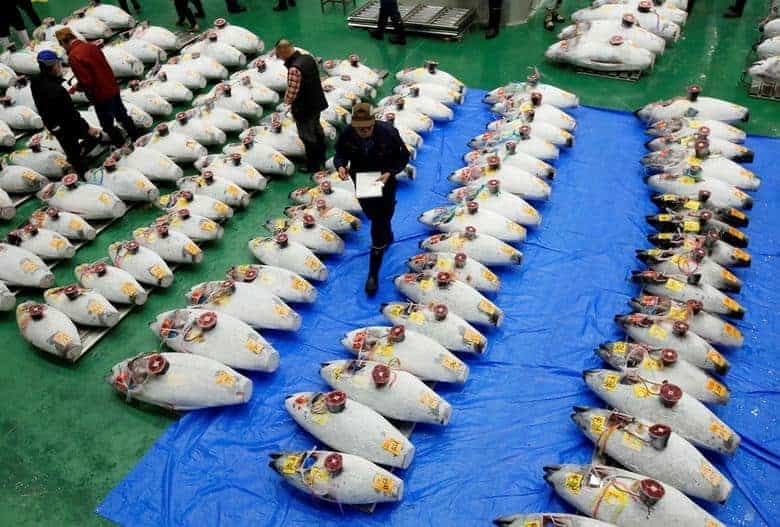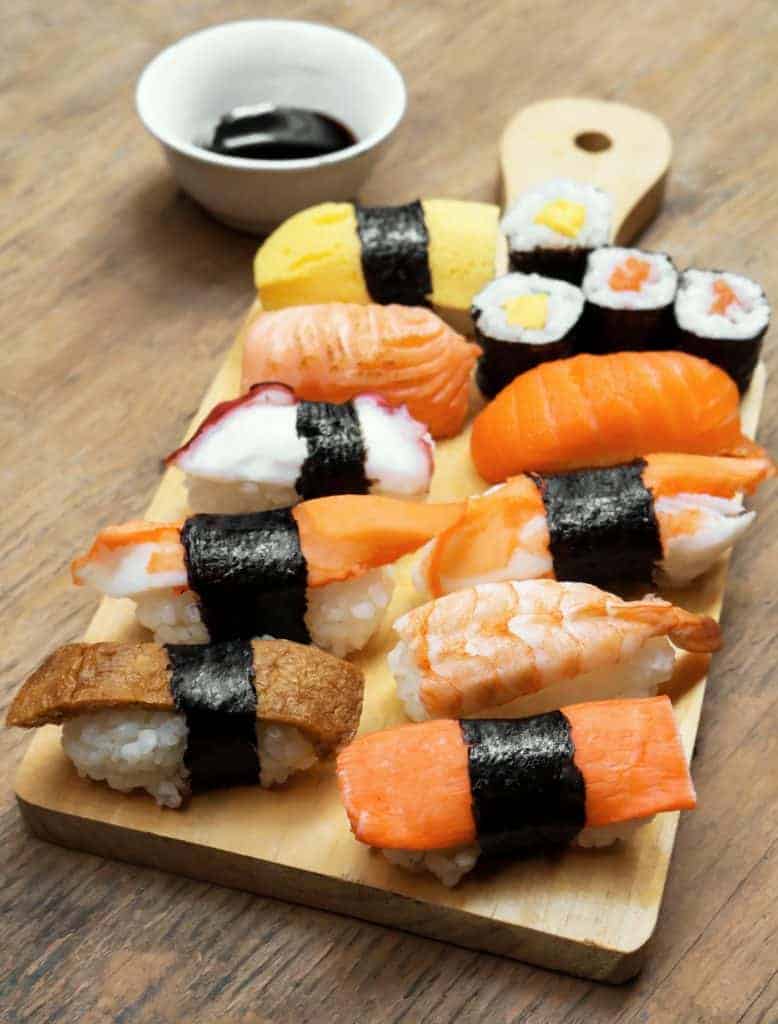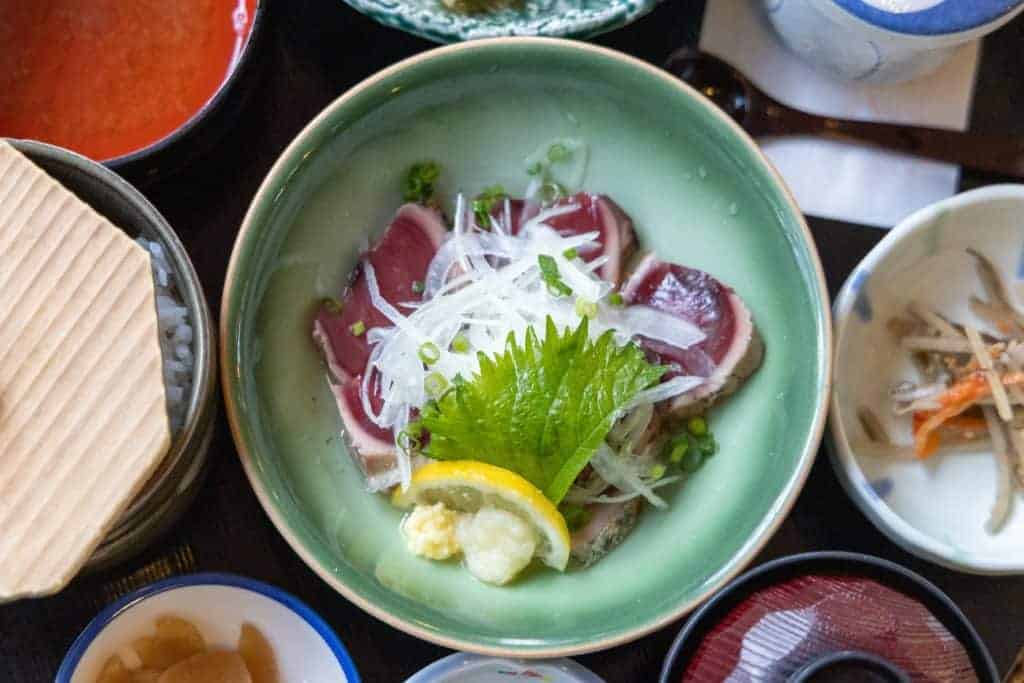 My fav is the Daiwa sushi restaurant. They will replace any sushi that you might not like. And the restaurant staff is especially accommodating to tourists and most of the staff there speak a bit of English so you shouldn't have any problems communicating!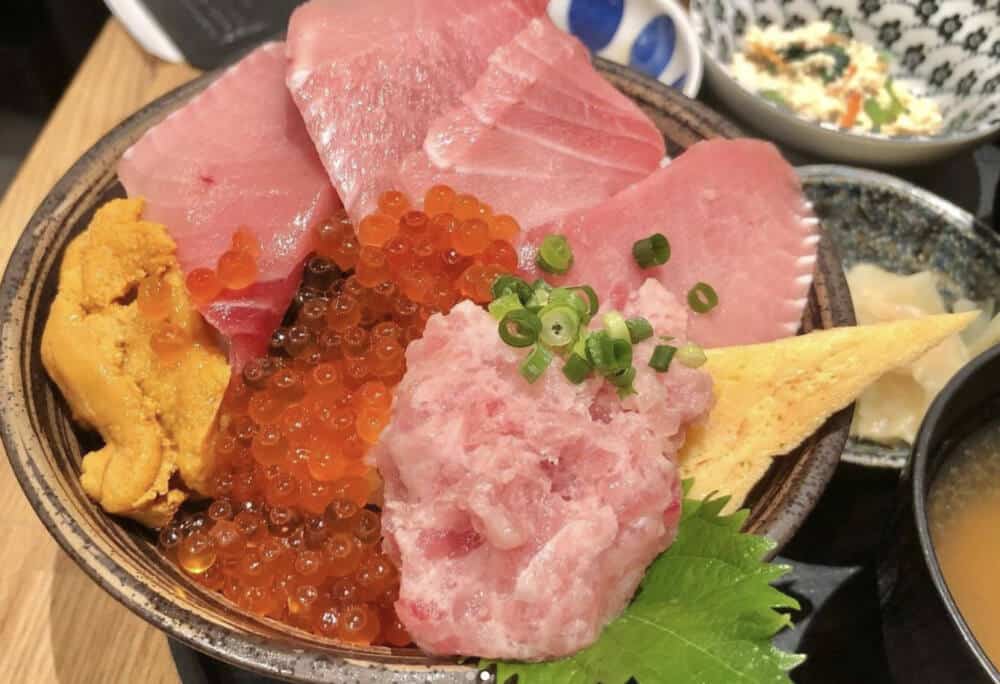 You can apply for a spot to watch the Tuna auction on Toyosu fish markets official website. Click here to know more!
Stroll through the serene Hamarikyu Gardens, appreciating the winter landscape.
Optional Activity: Experience a traditional tea ceremony in the gardens for a deeper cultural immersion.
Additional Information: Hamarikyu Gardens offer a tranquil escape in the heart of Tokyo. Enjoy the seasonal beauty and traditional Japanese landscaping.
Afternoon
Lunch at Tsukishima Monja Street area, experiencing the savory delights of monjayaki.
Suggested Lunch: Try different variations of monjayaki, a Tokyo specialty where the batter is mixed with various ingredients.
Additional Information: Tsukishima is known for its monjayaki street, where you can find numerous restaurants offering this unique and delicious dish.
Discover the futuristic delights of Odaiba and explore winter-themed attractions.
How to Get There: Take the Yurikamome Line from Shimbashi Station to Odaiba.
Alternative Activity: Visit teamLab Borderless in Odaiba for a mesmerizing digital art experience.
Additional Information: Odaiba offers a mix of entertainment, shopping, and dining. Don't miss the iconic Rainbow Bridge view.
Evening
Dine with a view of Tokyo Bay, relishing a mix of city lights and seaside charm.
Recommended Restaurant: Aqua City Odaiba offers various dining options with a scenic view.
Additional Information: Odaiba's waterfront restaurants provide a picturesque setting. Enjoy a leisurely dinner with a view of Tokyo Bay.
Conclude your Tokyo winter adventure at one of the city's winter markets, perhaps the Yoyogi Park Winter Market, and end the day with a warm cup of matcha at a traditional tea house.
Alternative Activity: Explore Nakameguro's riverside illuminations for a more intimate winter atmosphere.
Additional Information: Yoyogi Park Winter Market features local crafts, food stalls, and festive performances. Enjoy the winter atmosphere and support local artisans.
Conclusion
In just three days, this winter itinerary offers a comprehensive experience of Tokyo's diverse winter offerings.
From the serenity of Ueno Park to the thrill of skiing at Gala Yuzawa and the vibrant energy of Tokyo's winter markets, this journey captures the essence of Tokyo's winter magic. Bundle up and get ready to make unforgettable winter memories in the heart of Japan
Related: Check out best things to do in an isolated Island called Ishigaki Islands in Japan!
Tokyo Winter Weather 2023
Tokyo experiences winter from December to February, with average temperatures ranging from 5°C (41°F) to 12°C (54°F). It's the driest season of the year, receiving about 50mm of rain in total. Snowfall is relatively rare, though it can happen occasionally.
Here is a detailed look at the weather in Tokyo during each winter month:
December: The average temperature in December is 10°C (50°F), with highs of 12°C (54°F) and lows of 7°C (45°F). Rainfall is moderate, with about 50mm of rain in total. Snowfall is rare, but it can happen occasionally.
January: The average temperature in January is 6°C (43°F), with highs of 9°C (48°F) and lows of 2°C (36°F). Rainfall is light, with about 40mm of rain in total. Snowfall is more common than in December, but it's still relatively rare.
February: The average temperature in February is 7°C (45°F), with highs of 10°C (50°F) and lows of 3°C (37°F). Rainfall is light, with about 30mm of rain in total. Snowfall is rare, but it can happen occasionally.
What To Pack And Wear in Winter In Tokyo?
Packing for a winter trip to Tokyo requires smart layering and versatile pieces to combat the chilly temperatures. Here's what to pack:
Warm base layers: Thermal underwear, long-sleeved shirts, and leggings will keep your core warm.
Insulating mid-layers: Fleece sweaters, wool cardigans, and down jackets provide warmth without bulk.
Outerwear: A waterproof and windproof parka or coat is essential for protection against the elements.
Accessories: Scarves, hats, gloves, and earmuffs will keep your extremities cozy.
Footwear: Waterproof boots or shoes with good traction are ideal for navigating icy sidewalks.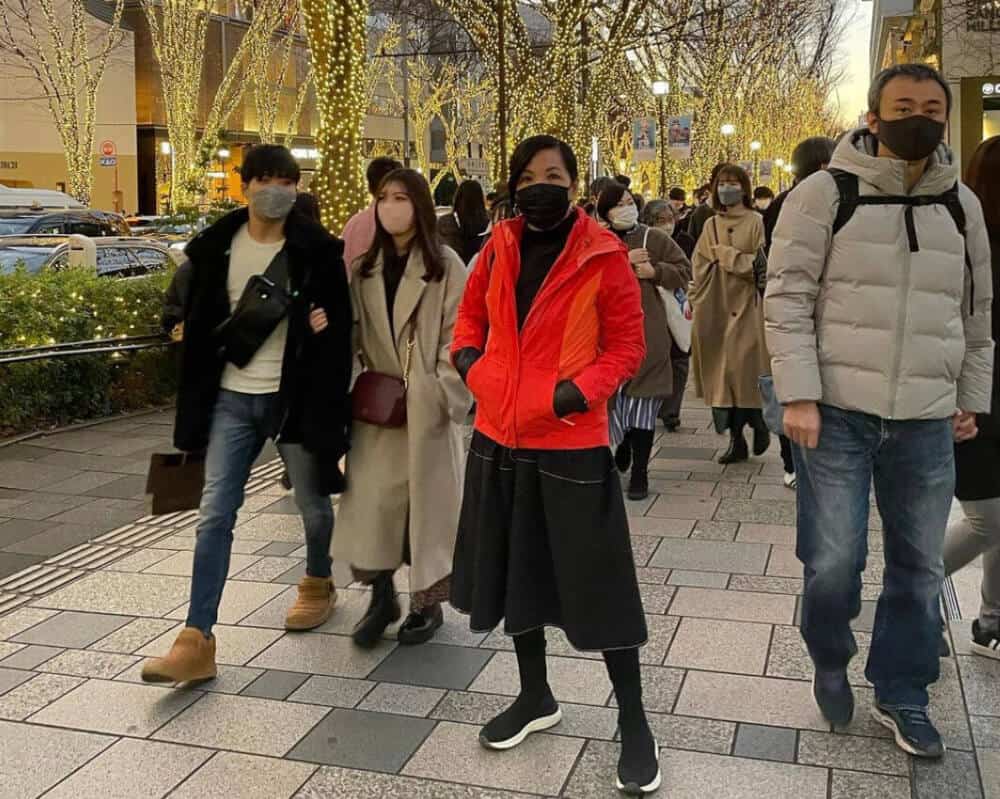 Packing winter clothes can take up a lot of your luggage space. So you can always come to Tokyo and shop for some great winter clothes in stores like UNIQLO that have a a great collection of winter wear for Tokyo's winter weather! 
Tips on Getting Around Tokyo
Since you're in Tokyo for only 3 days, your best bet is to pick up 72-hour Tokyo metro tickets. You can buy these tickets at the Tokyo airport, metro station in Tokyo, foreign information tourist offices, or BIC camera shops. Many hotels in Tokyo also offer these tourist metro tickets.
Check out Tokyo's official metro website for more information on that!
| | | |
| --- | --- | --- |
| Ticket Type | Passenger Type | Price (JPY) |
| 72-hour Tokyo Metro Ticket | Child | 750 |
| | Adult | 1,500 |
Another tip I have for you is to get the SUICA smart card so you can have a seamless experience in Tokyo.
SUICA cards are like these prepaid cards that are used in Japan to basically pay for everything – metro, convenience stores, vending machines, restaurants, and more.
You can purchase a SUICA smart card at any major JR EAST stations like Narita Airport Terminal 2/3 Station, Narita Airport Terminal 1 Station, Tokyo Station, Haneda Airport International Terminal Station, Hamamatsucho Station, Ikebukuro Station, Shinjuku Station, and Ueno Station.
Click here for more information on where and how to get a SUICA card in Tokyo!
SUICA cards for adults and children range from JPY 1,000 – JPY 10,000, this includes a JPY 500 deposit. The difference between an adult and child SUICA card is the amount being deducted per train ride.
| | | |
| --- | --- | --- |
| Card | For Adults (incl deposit) | For Children (incl deposit) |
| SUICA Smart Card | 1,000 | 1,000 |
| | 2,000 | 2,000 |
| | 3,000 | 3,000 |
| | 4,000 | 4,000 |
| | 5,000 | 5,000 |
| | 10,000 | 10,000 |
Also Read:
Don't miss the Cherry Blossom season in Tokyo. Check out the dates right here
Don't miss the Sumo match in Tokyo. Here's how you can get the tickets!