Traveling to Tokyo, Japan by yourself? Looking for cheap accommodation in Tokyo? Here are the cheap hostels in Tokyo near train station! Check it out now.
Tokyo is the vibrant capital of Japan that is bustling with activities, culture, food, and so much more. Are you planning a solo trip to this glittering city? This guide is for you.
Whether you want to explore the cultural diversity of Tokyo, go sightseeing, or simply want to experience the winter wonderland, a lot of planning is required.
Making a solo trip is not only about packing your bags, getting on the flight, and having an uninterrupted amount of fun after you have reached your destination. But a lot goes in between, like choosing a place of accommodation, especially if you are traveling solo.
But not to worry, your virtual Japan tour guide is here!
While it is true that Tokyo is expensive, there are a lot of budget options available. I have brought to you the best Tokyo hostels for solo travelers.
Cheap Accommodations Tokyo Train Stations For Solo Travelers!
| | |
| --- | --- |
| Cheap Hostels In Tokyo Near Train Station | Closest Train Station |
| Backpackers Hostel K's House Tokyo | Kuramae station subway Oedo lineKuramae station subway Asakusa lineAsakusa station subway Asakusa line |
| Wise Owl Hostel, Shibuya | Shibuya Station |
| Book And Bed Tokyo | Ikebukuro Station |
| Bunka Hostel | Ueno Station |
| LYURO Tokyo Kiyosumi | Tokyo Station |
| Oak Hostel Cabin | Kayabacho Subway Station |
| Train Hostel Hokutosei | Tokyo Station |
| Planetyze Hostel | Asakusabashi StationBakurochou StationUeno Station |
| Imano Ginza Hostel | Imano Ginza Hostel |
| &And Hostel Akihabara | Ueno Station |
Now I know you may be thinking that a budget place would not be very good. But that's where you are wrong.
These are some of the best hostels in Japan. They are artsy and what I love the most about them is the social feel they have. You can interact with other travelers and get to know about them and their culture. There is always a chance of striking a friendship.
While you will find bunk beds in some of these the best Tokyo hostels for solo travelers, they are unlike the ones you may have imagined.
They are comfortable and the hostels' architecture is modern and really cool! And most of the hostels have other useful amenities too.
So now, without further ado, let us look at some of the cheap and best accommodation options in Tokyo, Japan for solo travelers!
#1 — Backpackers Hostel K's House Tokyo
Most Popular Tokyo Hostel For Solo Travelers
The Hostel K's House is a fun place that is cozy and comfortable. The friendly and welcoming atmosphere is what makes this hostel one of the best Tokyo hostels for solo travelers.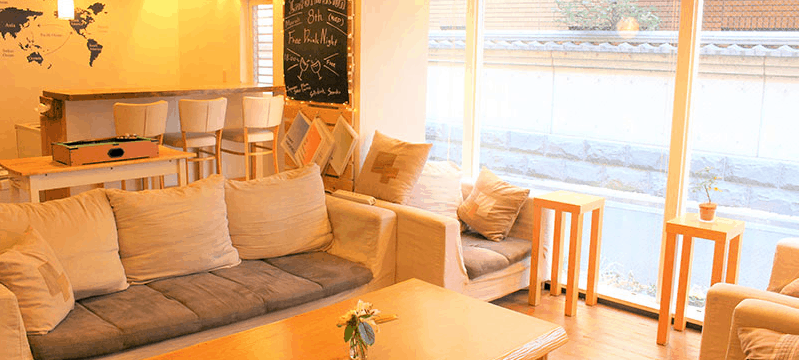 The hostel has a huge common area near the entrance. It is sunny, comfortable, and makes it easy for you to meet new people.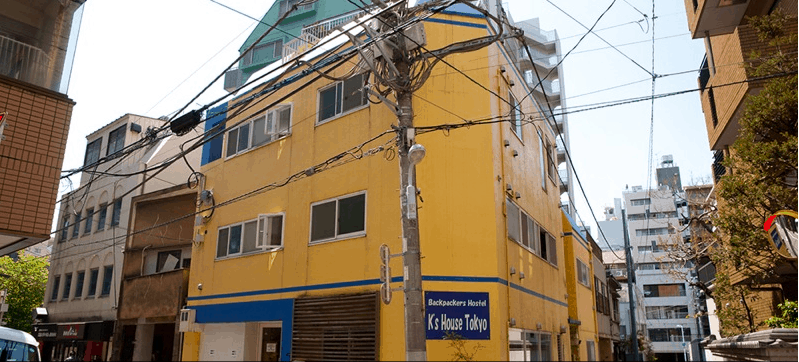 To increase socialization, the hostel holds scheduled sushi-making classes regularly. In these classes, you can have fun making this delicious dish while getting to know new people and interacting with them.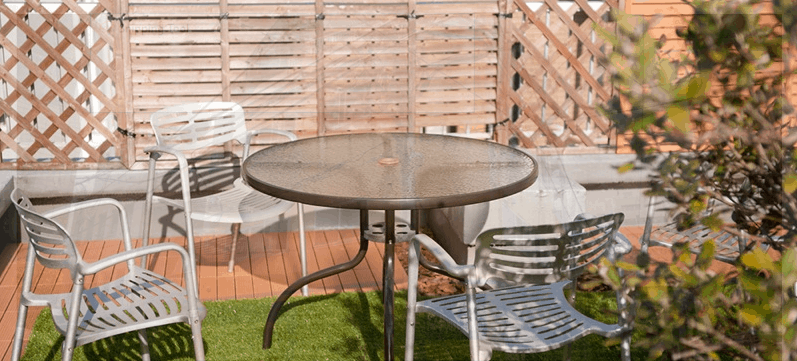 Another reason why this hosel is a desirable option is that it provides private female-only dorms. This allows privacy and security to solo female travelers.
Breakfast is not included, however, there is a well-equipped kitchen that has free coffee and tea. The hostel is located in a nice neighborhood that takes you away from the crazy hustle. It is the place that merges the modern with the traditional to help you provide a home-like experience.
#2 — Wise Owl Hostel, Shibuya – Review
The first Wise Owl hostel was opened in Hatchobori followed by the Shibuya outlet in April. There are 100 beds, set in a comfortable bunk bed dormitory, with 2 to 4 private rooms.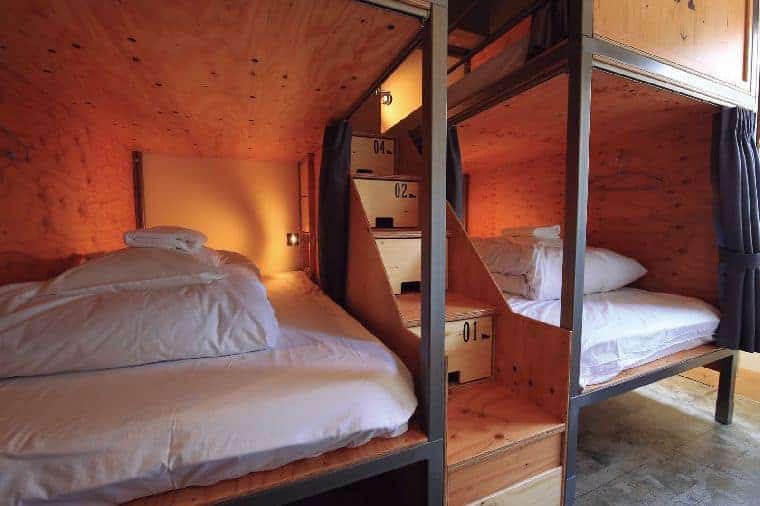 Dormitories generally do not have a good reputation, being seen as cheap and lowly. However at Wise Owls, the dormitories are stylish and safe, and the mindset of staying alone is changing.
Wise Owl Hostels are designed with important details in mind. Their dormitories are of a different kind.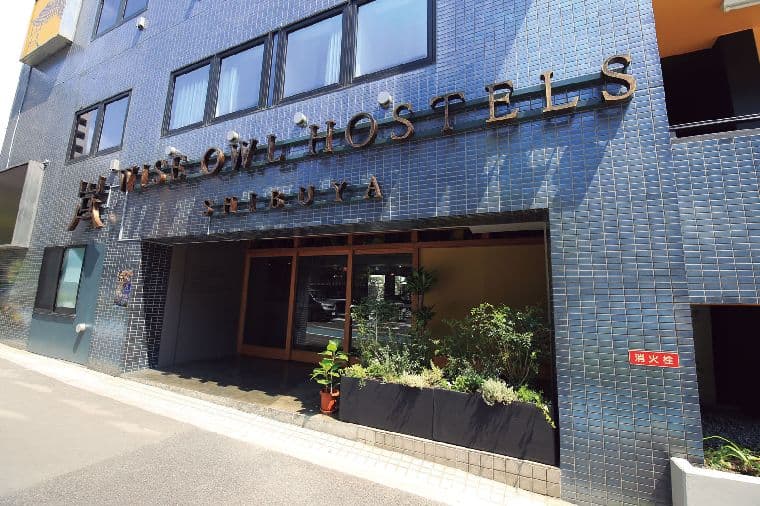 Every room that has a bunk bed is surrounded by wood grain boxes for privacy. Apart from that, available to the guest are lights, outlets, safety boxes are placed by the side of the bed which gives the guests a private room experience. The architecture style of this hostel makes it one of the best Tokyo hostels for solo travelers!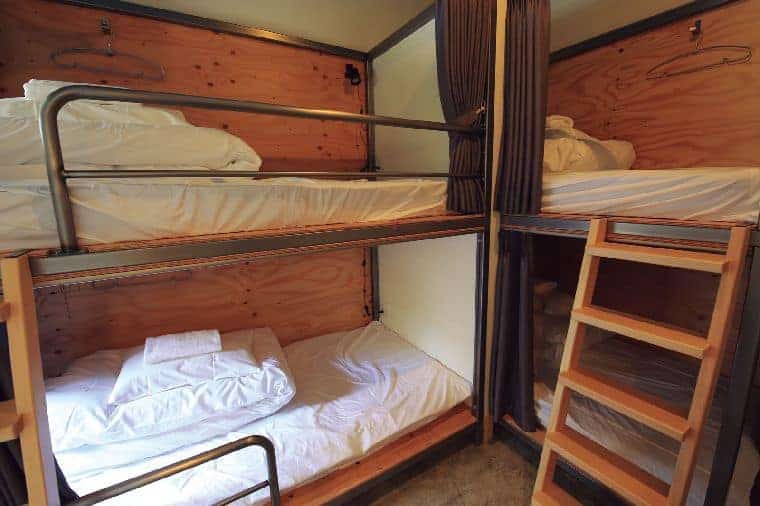 To help people sleep, there are Simmon's high-class mattresses that let guests get peaceful sleep even if they rest only for a short while, by supporting the body and gives a good sleeping posture.
The thick mattresses are soft, thus the resulting quality of sleep is similar to that of luxury hotels. It's also equipped with blackout curtains, that blocks all light and lets you sleep peacefully.
Two outlets and two USB ports are installed on the side of the bed. This is useful for those who want to work using their laptop in the dorm.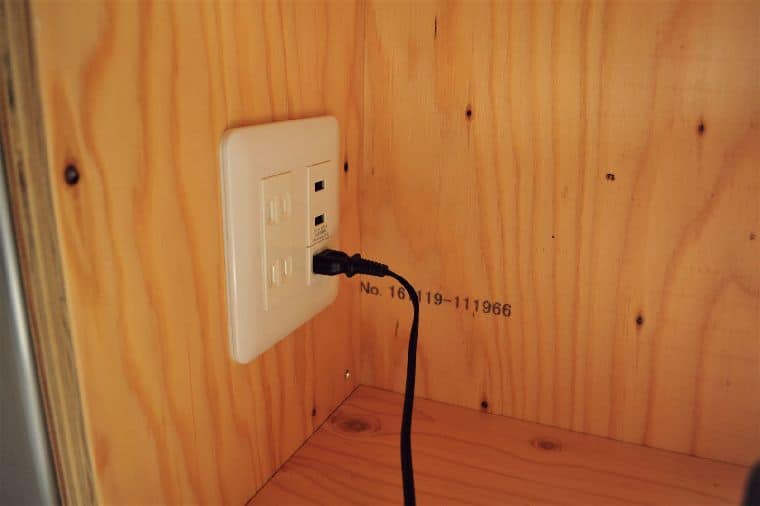 You can charge multiple mobile devices simultaneously without having to disturb other guests.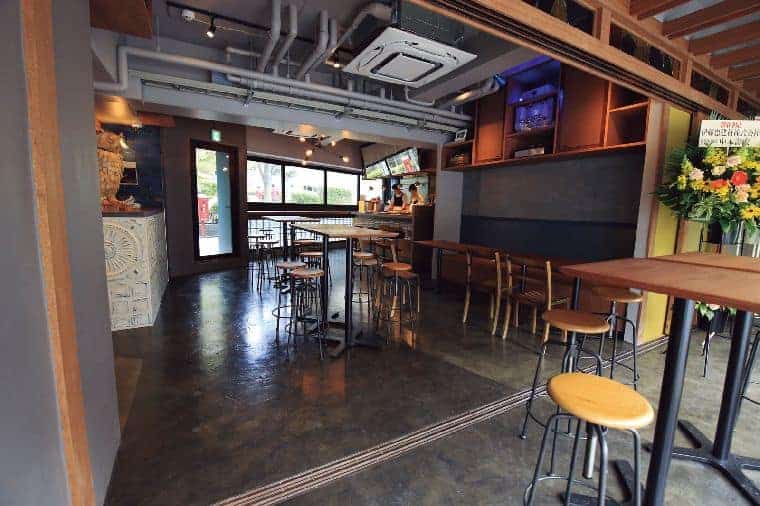 Farmer's Table has an all sustainable food offering using organic ingredients from Ibaraki prefecture. Everything is easy to eat and has a rustic taste.
In the evening, it's a good bar to have a drink or two. In the summertime, terrace seats are recommended, which would be ideal for the guest.
#3 — Book And Bed Tokyo
Best Youth Hostel Tokyo, Japan
This dormitory is a combination of library and accommodation. The design of the dorm is such that the exterior has a bookshelf, making up a partition around the beds. They play a dual role in privacy and bookshelves.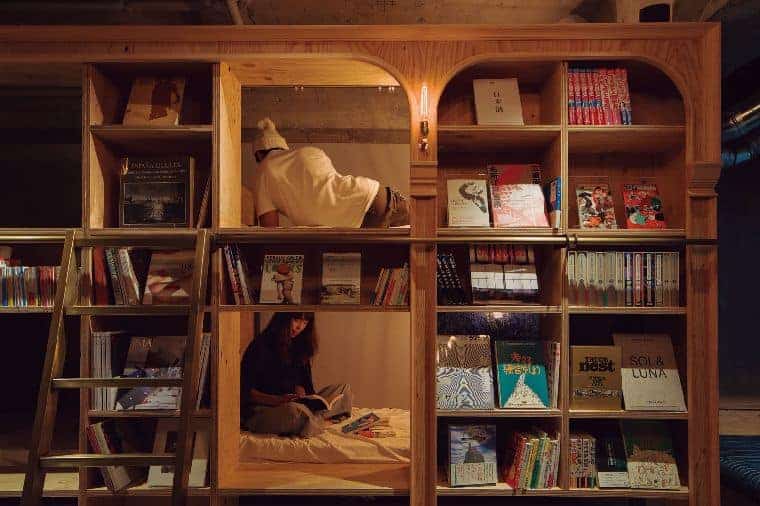 People can take books to bed, read and go to sleep. And I absolutely enjoy reading which is why this is one of the best hostels in Tokyo for solo travelers.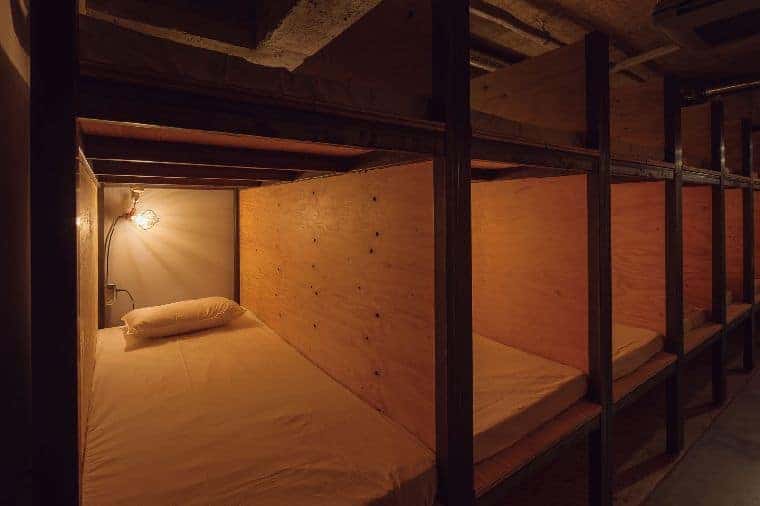 You can find unusual books that you won't generally find in bookstores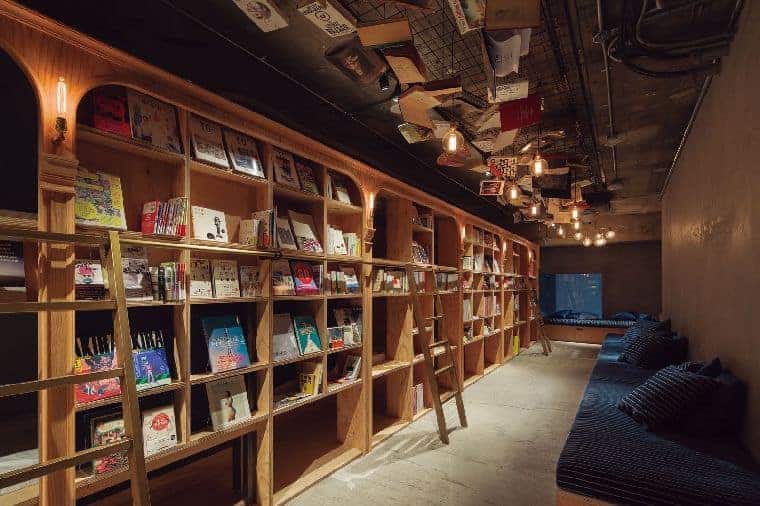 SHIBUYA PUBLISHING & BOOKSELLERS has about 3200 volumes of curated books, as well as magazines, comics, books, illustrations, are available.
#4 — Bunka Hostel
Located in the downtown area of ​​Asakusa, the hostel has a "contemporary Japanese-style" theme and the setting is such that everybody can relax and unwind. This has got a lot of good reviews which is why it made this list of best Tokyo hostels for solo travelers.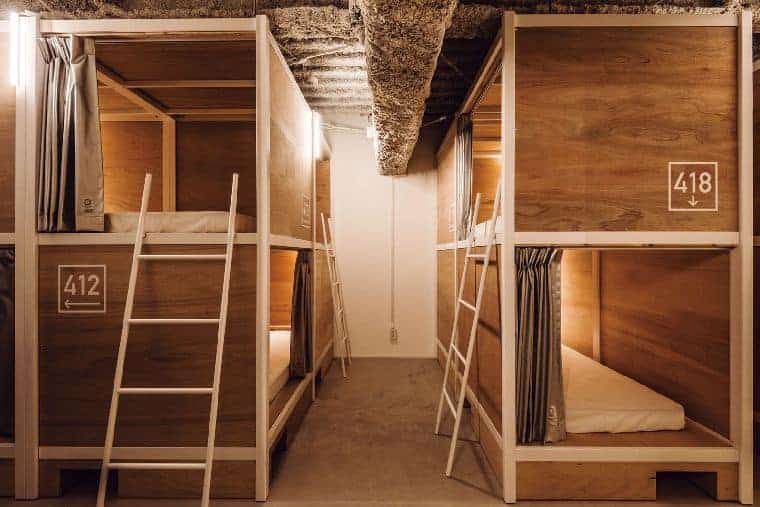 Bunk bed dormitories are in the main room and it is reasonably priced. Each room has two outlets, reading lights, security lockers, and shoe boxes.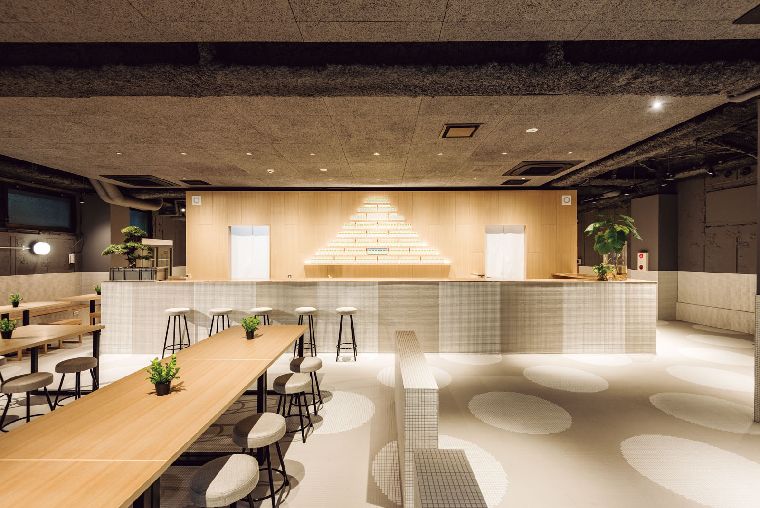 Izakaya Bunka is the hostel bar located on the first floor, next to the front desk. You can indulge in sake from around the country.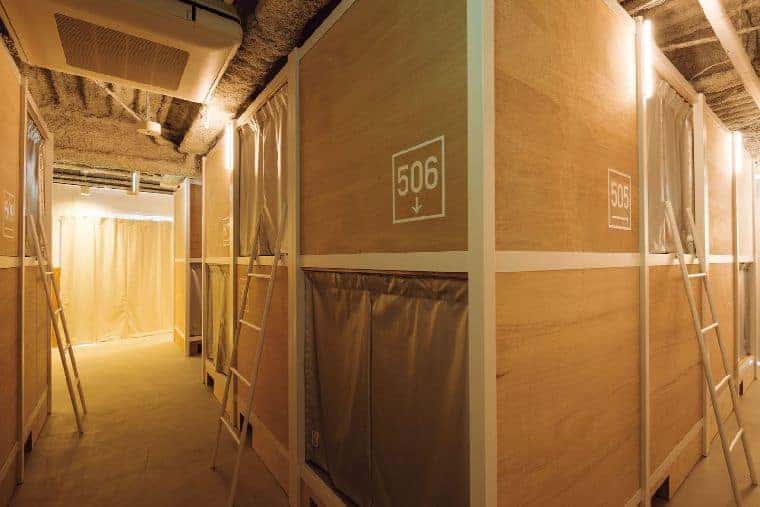 The three sides of the bed are surrounded by wooden panels. Designed with privacy in mind, each bed is arranged in an alternative fashion. This means, you won't have an immediate neighbor to your right or left, giving you the utmost privacy.
Traveling to Tokyo soon? Click here to reserve a bed now!
#5 — LYURO Tokyo Kiyosumi
Opened in April 2017, they have a range of rooms such as with bunk beds and private rooms overlooking the Sumida River. There's also a beer brewery located in the hostel, where you can savor tasty, fresh-made beer.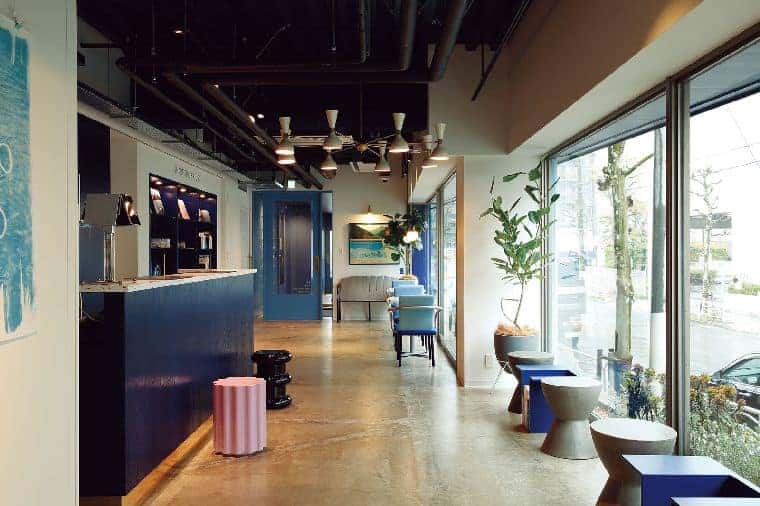 They provide lockers for keeping your personal possessions safe. They also have curtains for privacy.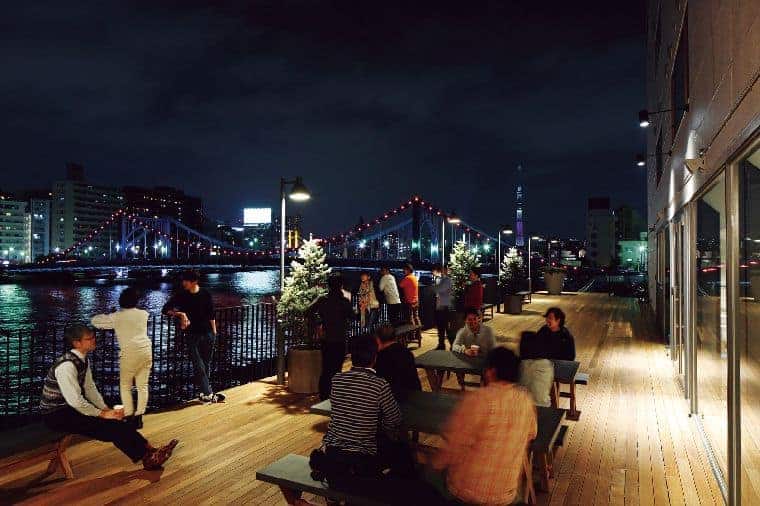 The lobby is large with ample furniture and a large window gives you sufficient natural light.
There is also a wooden deck that overlooks the river. It's a great place to enjoy meals and drinks.
Without a doubt – one of the best hostels in Tokyo for solo travelers.
#6 — Oak Hostel Cabin
The hostel which was a capsule hotel has been renovated. The dormitory has a calm atmosphere with a retro finish. Common areas such as the lounge and the bathrooms are squeaky clean and look stylish.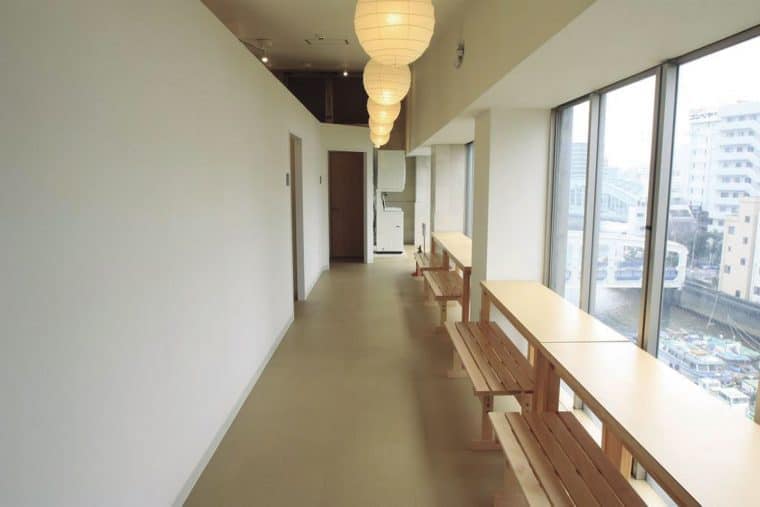 They also have a laundry and a kitchen. Large lockers to keep luggage are available outside the dormitory.
On the 5th floor, there are long tables with seats where you can work or relax for free. You can also see the Sumida River through the large windows.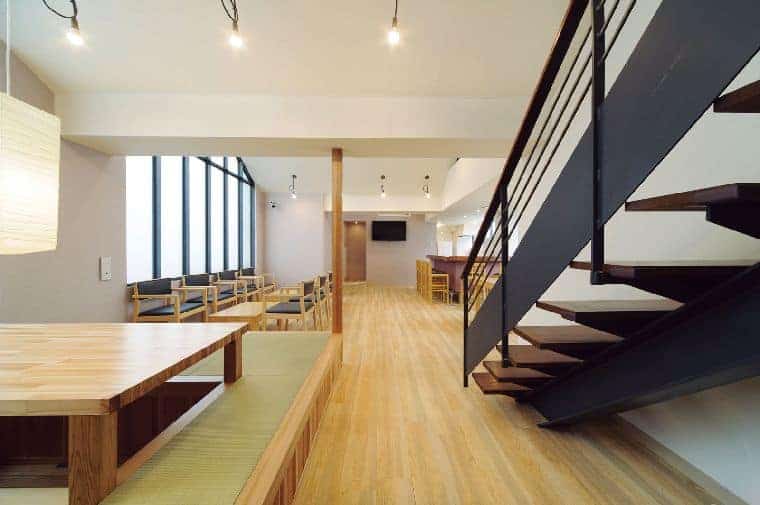 In the 2nd floor lounge, you can relax on cozy tatami mats. Since it has power outlets, it is also possible to bring in a laptop and work.
Oak Zen hostel is also a great option from the same hotel group.
Click here to check out Oak Hostel Cabin!
Click here to check out Oak Zen Hostel!
#7 — Train Hostel Hokutosei
Top Tokyo Hostel For Solo Traveler
The train hostel is quite a unique hostel that will definitely make you enjoy and love your stay in Tokyo. The hostel was a sleeping car train once upon a time, but it has now been transformed into this vintage and unique accommodation option.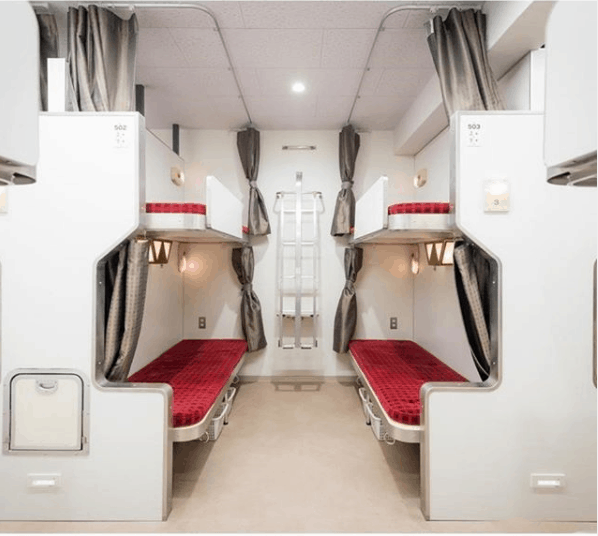 There are several types of rooms; there are bunk beds, which look unique, cool, and are great for meeting other travelers. If you are a solo traveler, you can choose semi-private beds. It gives you a tad bit more privacy than bunk beds.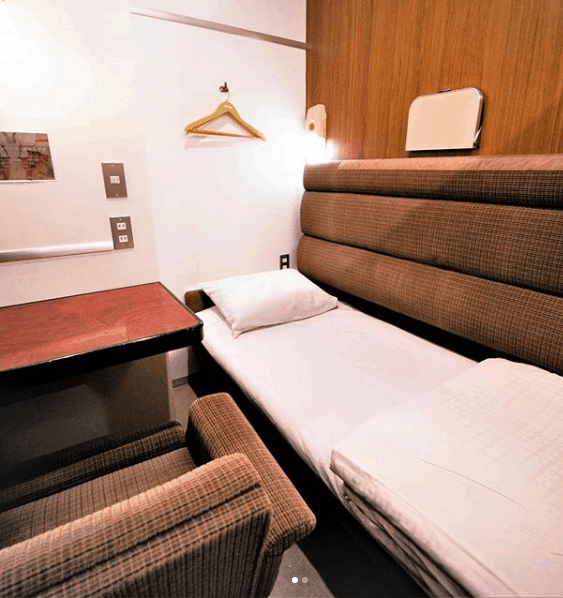 The hostel offers several features such as free WiFi, Security Lockers, Steam rooms, and Laundry facilities.
Click here to book a room now!
#8 — Planetyze Hostel
Best Hostel In Japan For Solo Travelers
Do you always want to stay within the hustle and bustle of Tokyo? If yes, then the Planetyze Hostel is the right place for you. It is located right in the heart of Tokyo.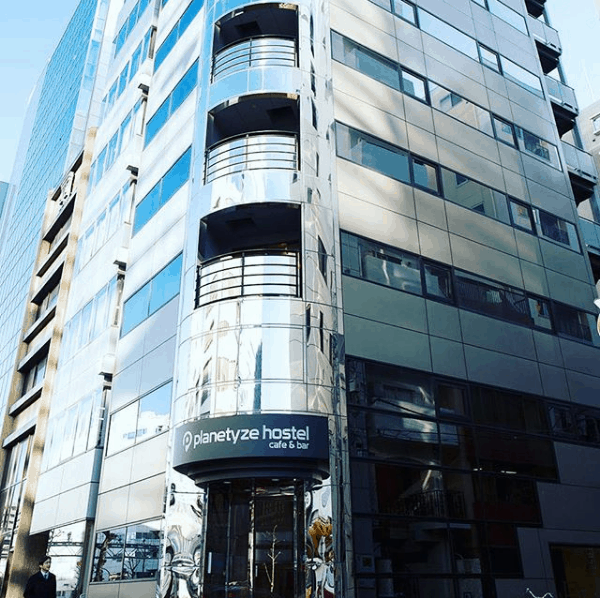 You will love the diverse and friendly staff of the hostel who will ensure that your stay is comfortable. They are always ready to help you out, regardless of your queries. They can tell you about the best places to visit and the food stops in town that you must not miss.
One feature about this hostel that I love is the touch panel system for their exclusive online video guidebook. It helps you explore different destinations in Japan that you can visit next.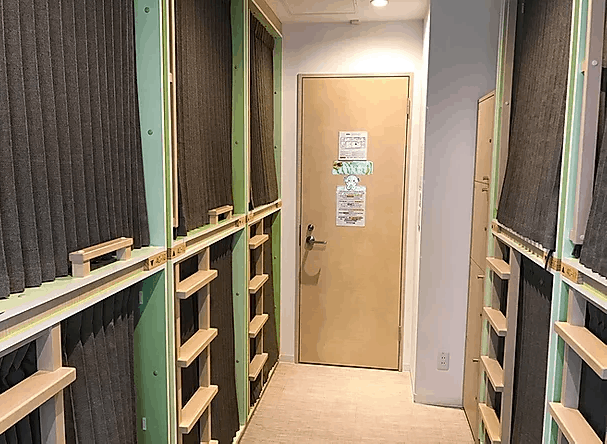 You will love the bar. Grab a drink or anything else that you fancy and enjoy a nice time socializing here.
Another thing to note is that this hostel has a female-only dormitory. So if you are a female traveler who loves the hubbub of Tokyo, you must keep this hostel in mind.
#9 — Imano Ginza Hostel
Imano is located in a trendy part of Tokyo and is a base camp for travelers who wish to explore Tokyo and its diverse culture. The second floor of the hostel has a lounge, which is a great place to socialize with other travelers. Who knows you might make a friend for life here?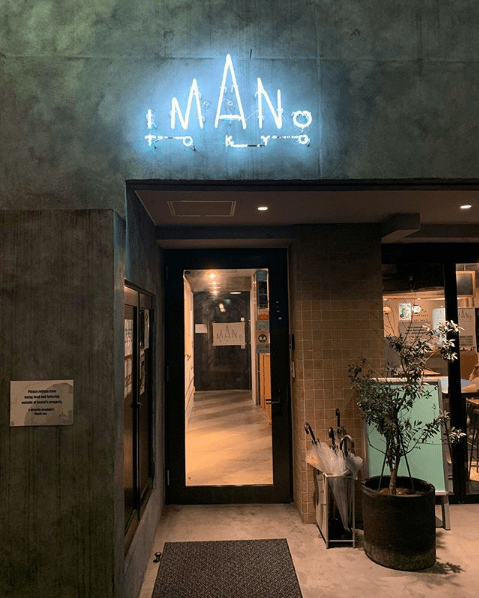 It is a great place located in an area with restaurants, boutique stores, theatres and more. You will love the cultural fascination this place holds.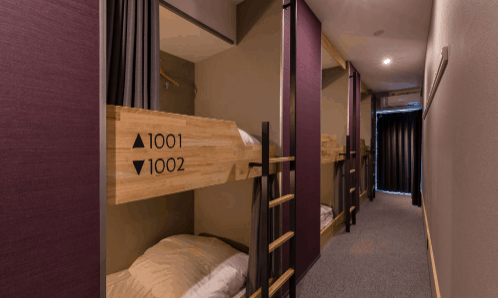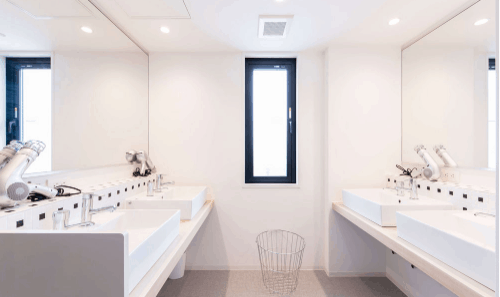 Amenities you will find in the hostel include free WiFi, luggage storage, and late check-out.
#10 — &And Hostel Akihabara
Best Hostel For Solo Travelers In Tokyo
&And Hostel is a futuristic hostel that allows you to enjoy technology while exploring the city to your heart's content. It is a great place for a technology savvy person. You can electronically check-in and check out, without having to meet a staff member.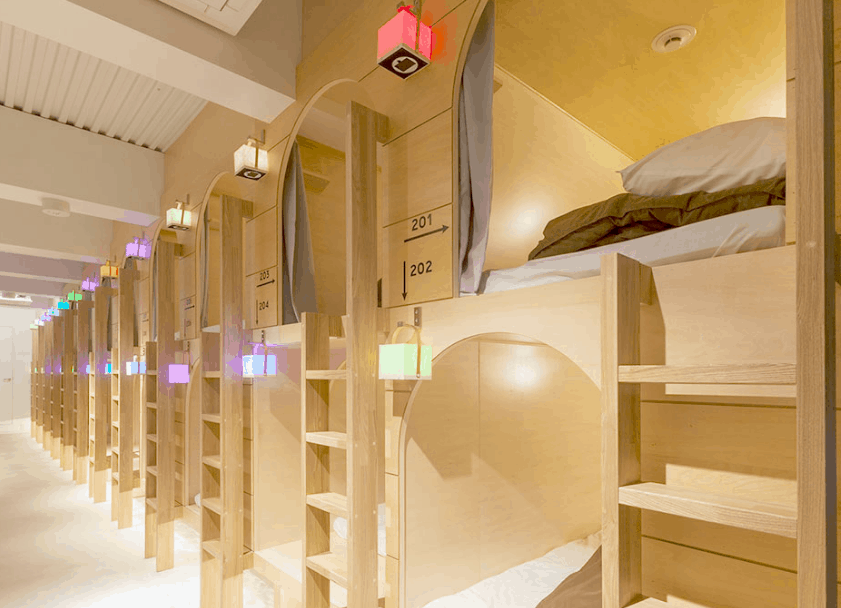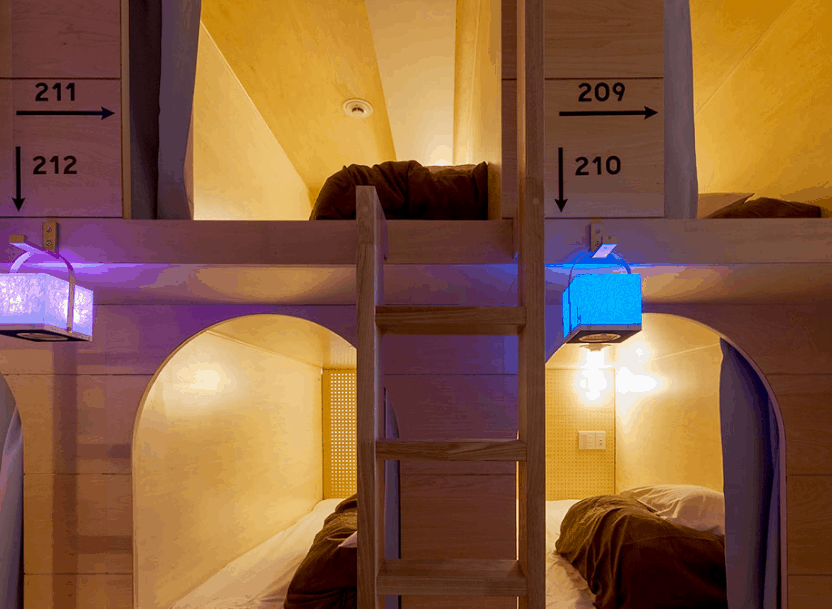 And that's not all. You can also adjust the air-conditioning, get information, and do much more electronically. It is Japan's first smart hostel, which makes it an attraction in itself.
Click here to find out more about this hostel!
Where Should You Stay In Tokyo For Solo Traveler?
You can pick any of the Tokyo hostels reviewed above. They are all safe and packed with amenities!
On your next visit to Tokyo, you must check out these hostels for a comfortable and cozy stay.
Also Read:
The Best Tokyo Hostels
Backpackers Hostel K's House Tokyo

Wise Owl Hostel

Book And Bed Tokyo

Bunka Hostel