If you're visiting Japan, MUJI is a must-visit store in Japan! And here's a list of the best things to buy at MUJI, Japan!
MUJI is one of the most popular lifestyle brands in Japan providing high quality and stylish goods. It offers everything from stationery to household products, and cosmetics to furniture. 
The brand has garnered a ton of loyal fans who swear by its products. They have products with simple, minimalistic packaging that comes in subdued colors. 
The products are high in quality and will definitely satisfy you. You will be able to find MUJI stores in about 25 other countries across the globe. However, the experience that the MUJI store in Japan provides is unlike any other.
If you are traveling to Japan, you must definitely visit the store to check out the vast array of excellent products it has. 
What To Buy From MUJI In Japan
Why this obsession with MUJI, you ask? There really is no reason to not love MUJI; it is perfect in every sense. But if you are still looking for reasons to love MUJI, here's why this brand will have you coming back again and again 

They have a huge selection of products. No matter what you want, you will find it at MUJI's. 
They have an adorable packaging system that is minimalistic, but elegant.
They believe in minimizing waste, and so they recycle. 
Every product is perfectly designed.
Now, as there are so many products, we do not want you to get overwhelmed when deciding what to choose. We have put together some of the things that you must buy at MUJI Japan.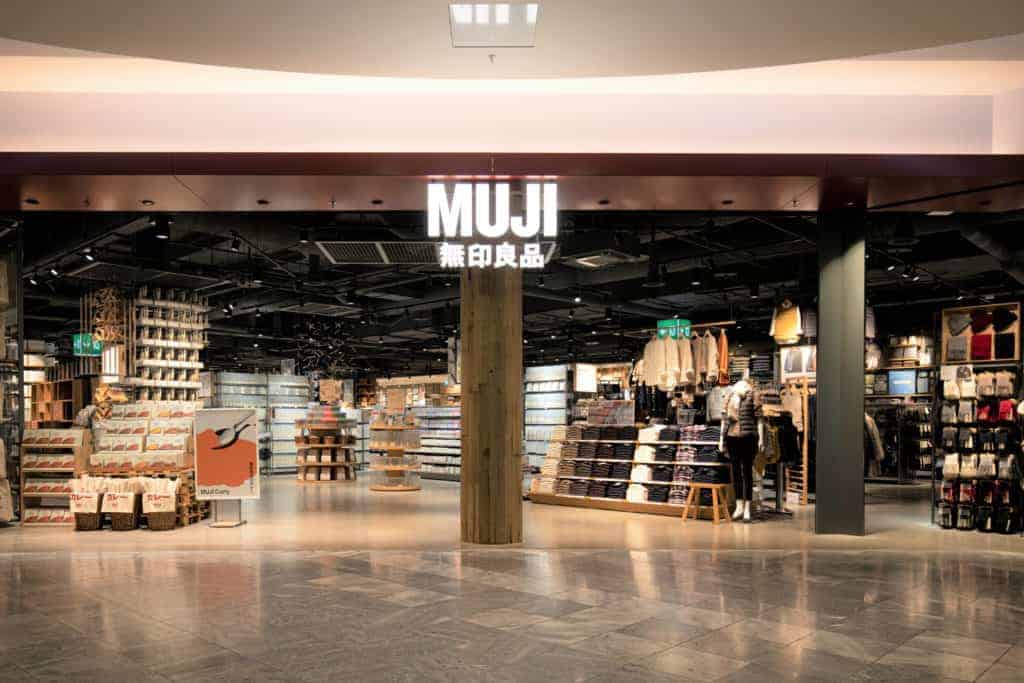 And if you're not making a trip to Japan anytime soon then get your favorite MUJI products online on Amazon. Check it out here!
#1 — MUJI High Moisture Toning Water
If you have never considered the skincare range at MUJI, you must. They have such an extensive range of products that are great for the skin. Their sensitive skincare range is free from parabens and alcohol.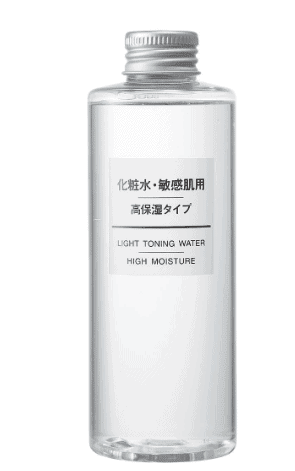 There are also no artificial colors or fragrances, making it the perfect choice for you if you have sensitive skin that also battles with dryness.
The high moisture toning water comes in three size variants – 400 ml for 1190 yen or USD 11.24, 200 ml for 690 yen or USD 6.52, and the portable 50 ml bottle is priced at 290 yen or USD 2.74.
It is excellent toning water that provides hydration to your skin, without ripping it off of its natural moisture. It also contains a lot of skin protection ingredients such as purslane extract, grapefruit seed extract, and hyaluronic acid.
Price: USD 2.74 onwards. Get it here!
#2 — MUJI Monthly Planner – Best MUJI Products – Stationery
When you get an elegant monthly planner, you would definitely like to start maintaining a well-scheduled routine. This monthly planner from MUJI will take you one step ahead in following your schedule. If you love diaries and planners this is definitely one of the things to buy at MUJI Japan for you!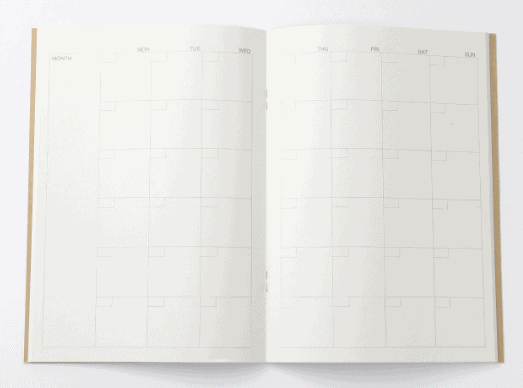 It is a schedule book that does not have dates and months pre-written in it, like other planners. This gives you the flexibility of writing your own dates and to start using it at any time, without restricting yourself to the date in the planner.
It is a great stationery item to note down your daily tasks and monthly aims. Priced at only 100 yen or USD 0.94, the A5 planner is a must-have.
Price: USD 0.94. Get it here!
#3 — MUJI Ballpoint Pen With Eraser – Best MUJI Pens
Are you into cute and unique stationery items? Then this pen is definitely something to buy at MUJI, Japan. It is a ballpoint pen, yes, but it is a pen that comes with a special feature. We have all used pencils with erasers on the other end, right? But we have not used pens with erasers. Not anymore, though.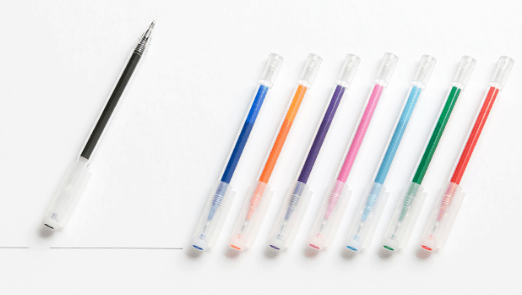 This ballpoint pen comes with a special rubber in its cap that lets you rub the ink. You can write and erase as many times without worrying about damaging or ruining the paper. Isn't it magical? It is great for writing your to-do lists, doing assignments, or anything else.
Priced at 150 yen or USD 1.42, the pen is a must-buy stationery item from MUJI.
Price: USD 1.42. Get it here!
#4 — MUJI Face Towel
The face towels at MUJI are great. These organic cotton towels let you pamper yourselves. Thanks to its wonderful texture and various sizes, it is a favorite amongst Japanese.
The face towels are absorbent and durable. They can withstand a number of washes without fraying or losing its qualities. The fibers of the towels also won't stiffen over time.
The towels are available in three types of thickness: thin, medium, and thick.
The thin towels in the series are light-weight and dry quickly, making it a great choice for when you are traveling. The medium thickness towels are great for daily use, whereas the thick towels are super absorbent and plush.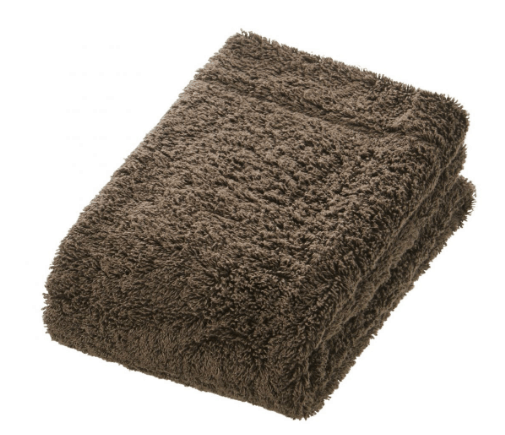 The thin towels are priced at 390 yen or USD 3.68, the medium towels are priced at 590 yen or USD 5.57, and the thick towels are priced at 790 yen or USD 7.46.
Price:  USD 3.68 onwards. Get it here!
#5 — MUJI Nylon Book Makeup Pouch
As women, we love carrying our makeup with us, but cannot find the right pouch to hold everything easily. This nylon makeup pouch at MUJI is a great find. It is shaped like a book and it opens up like one.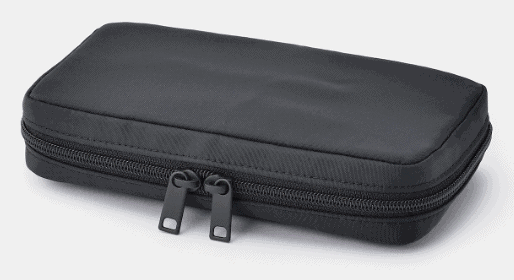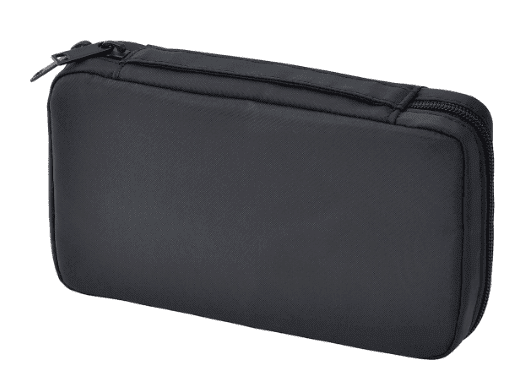 The compact design allows you to carry all your makeup items with you, without being bulky. When it closes, it becomes small and compact, allowing you to fit it inside your purse.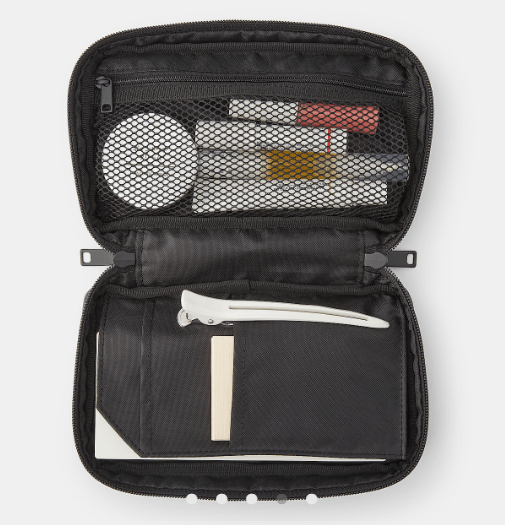 Because it spreads when you open it, it becomes very easy to find all your products without having to rummage inside the pouch. It is priced at 1290 yen or USD 12.18 and is available in two color options – black and grey.
Price: USD 12.18. Get it here!
#6 — MUJI Aluminum Card Case
We all have several cards with us, including our credit cards, membership cards, shopping cards, business cards, and more. It is not always possible to carry all of them in our wallet; it is not practical. You might end up wasting several minutes trying to find the right card from a bundle. Also, carrying around those cards in your wallet can make it bulky.
So, what's the solution?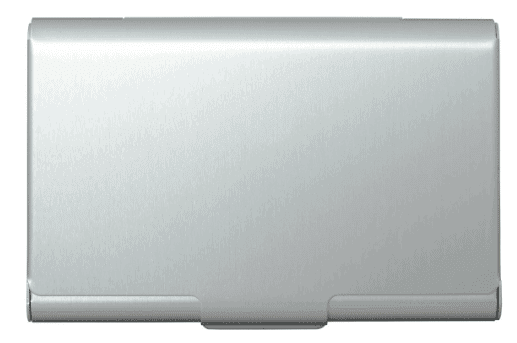 Get the aluminum card case at MUJI with 25 sheets. It allows you to store your cards without mixing them and spending an eternity trying to find the right card. Also, this is a great organization idea for all your cards.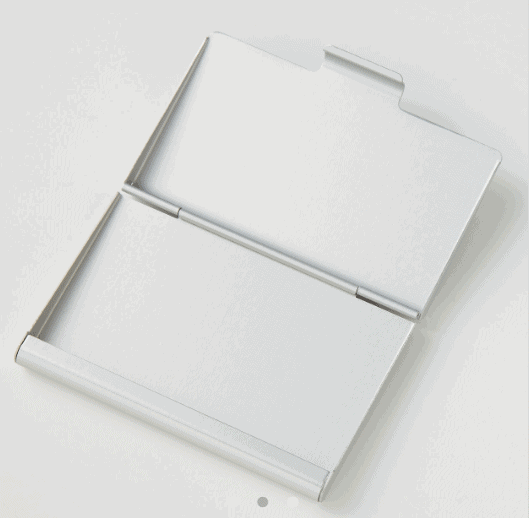 Also, the fact that it is compact and thin makes it an ideal choice. You can fit it inside any purse. This little wonder is priced at 390 yen or USD 3.68.
Price: USD 3.68. Get it here!
#7 — MUJI Handmade Rice Flour for Pancakes
Pancakes are perfect for breakfast, and MUJI's rice flour pancake, priced at 250 yen or USD 2.36, uses local rice flour which has a natural sweetness to it so you don't have to add too much syrup to it!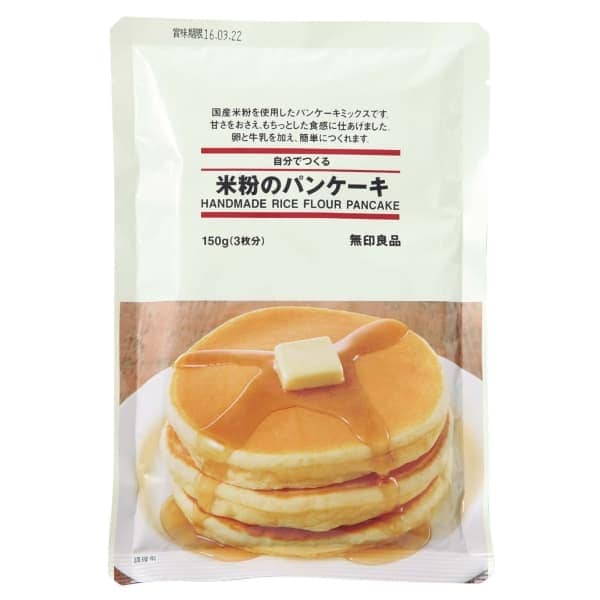 You can bake these delicious, fluffy pancakes just by adding eggs and milk to the mix. They go really well with butter and jam! Put this at the top of your things to buy in MUJI Japan list – cause this is too good not try!
Price: USD 2.36
#8 — MUJI Potted Rosemary with Self-Watering System
Rosemary is the perfect herb for seasoning seafood and meat. This potted rosemary, which is priced at 2200 yen or USD 20.78, has two components.
The first (pot) holds the plant and the soil while the second acts as a base pot where water is stored. through a simple contraption, the water gets absorbed by the plant as and when required.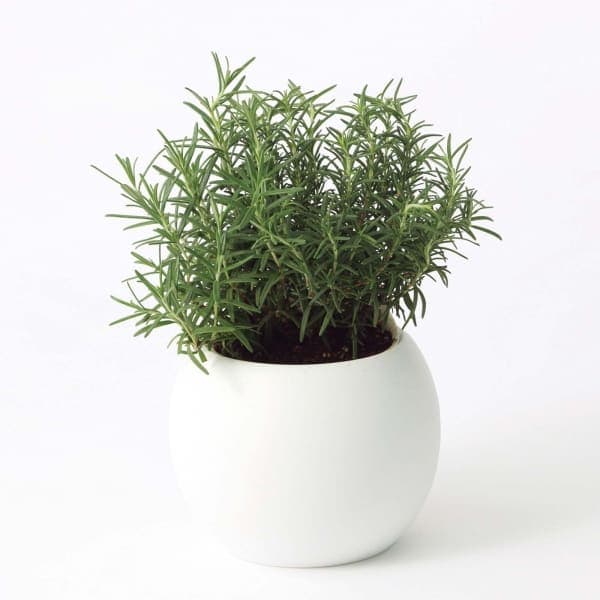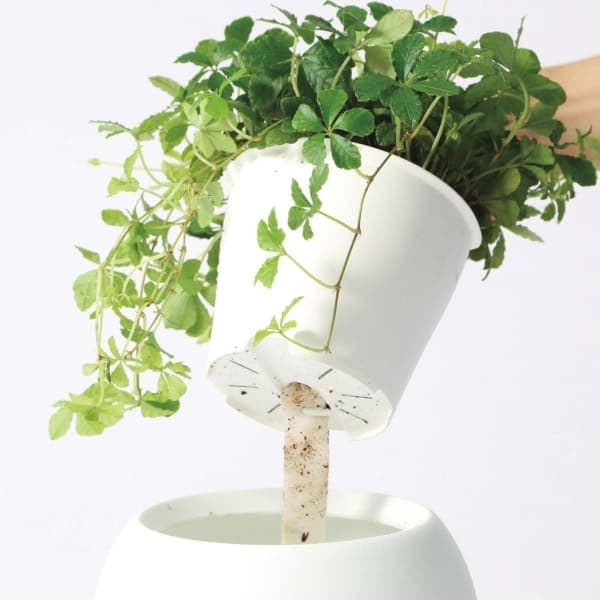 This system is perfect for people who tend to forget to water their plants. Furthermore, the minimalistic and simple design fits in on kitchen counters, tabletops or most flat surfaces.
Price: 2200 yen 
#9 — MUJI Garlic Garnish for Soy Sauce
Everybody knows garlic makes dishes more flavourful. This tiny bottle, filled with chopped garlic, red pepper, bonito, bay leaf, and kelp, is made especially to enhance your soy sauce with a distinctive garlic taste. It is priced at 390 yen or USD 3.68 for 100ml.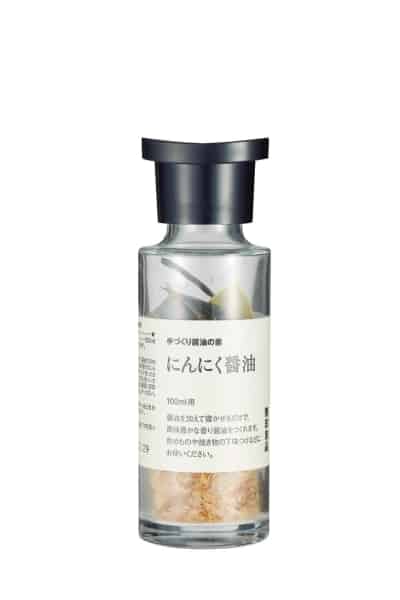 All you have to do is to pour plain soy sauce into the 100ml bottle and let it sit for a couple of hours to get tasty garlic-flavored soy sauce that is perfect for stir-fried dishes and fried rice.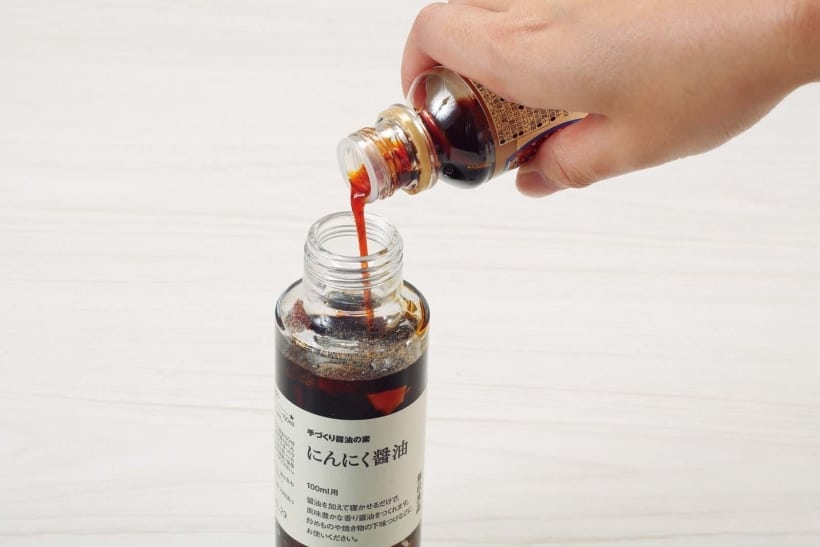 Price: USD 3.68 for 100ml
#10 — MUJI White Poly Bucket 
Only MUJI could make something as simple as a bucket look so understatedly stylish. With a capacity of 7.5litres and a wide opening, this bucket is ideal for washing clothes. The handle is also designed to reduce pressure on the palm when carried.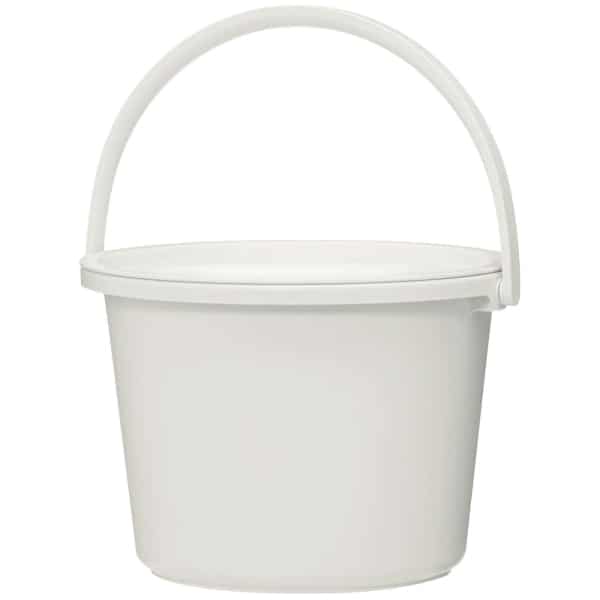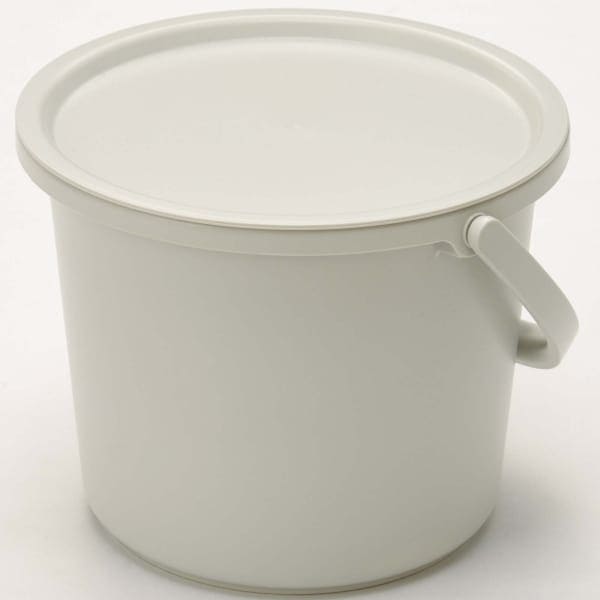 Inside the bucket is a measure that shows water level for every liter, which is helpful when it comes to adding water and detergent precisely while washing. You can get this bucket for 600 yen or USD 5.67.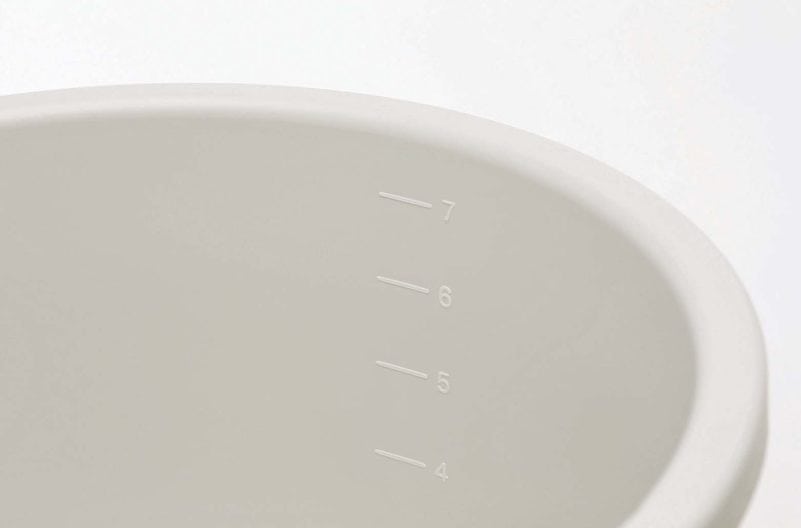 Price: USD 5.67
#11 — MUJI Authentic Spicy Chicken Curry
The packaging of MUJI's Spicy Chicken Curry indicates the level of spiciness. The dish is quite hot and because of this, it is comparable to the popular Indian favorite, Butter Chicken!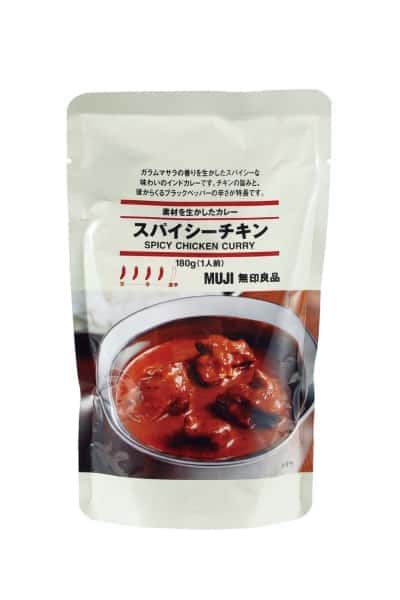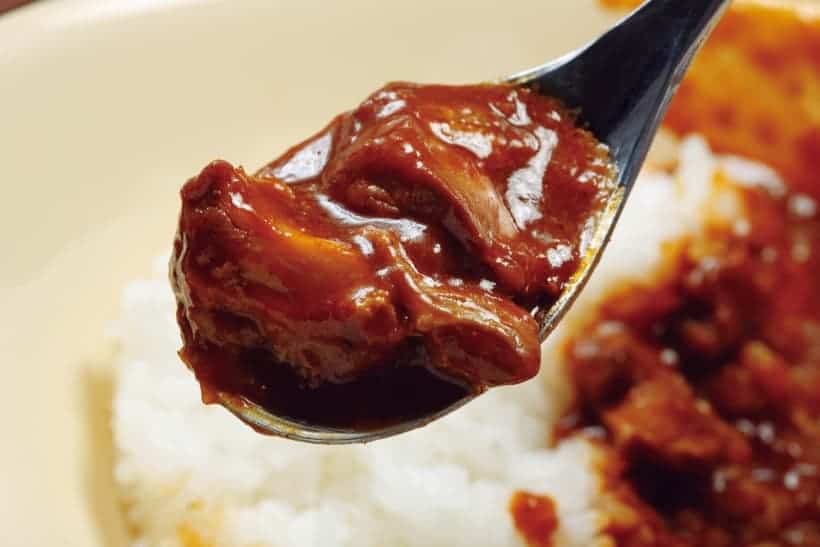 The spiciness of the black pepper lingers after eating and the chicken is tender and incredibly sumptuous. You can get this pack of spicy chicken curry at only 350 yen or USD 3.31. This is actually one of my personal favorites and must go into your list of things to buy at MUJI Japan. 
Price: USD 3.31. Get it here!
#12 — MUJI Silicone Scraper
The most annoying part of washing dishes is scraping the grime off. Some can be removed easily with a sponge while others, like oil, are far more stubborn. MUJI's solution to this problem is the silicone scraper, which comes at a great price of 480 yen or USD 4.53.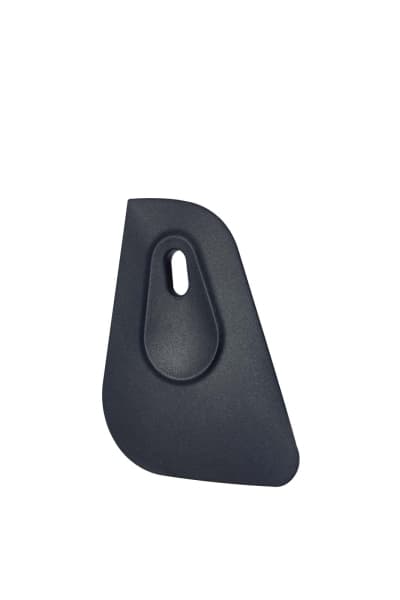 This scraper cleans off the dirt without scratching the plates, thanks to its soft base. It also makes cleaning lunch boxes and containers that have awkward angles really easy.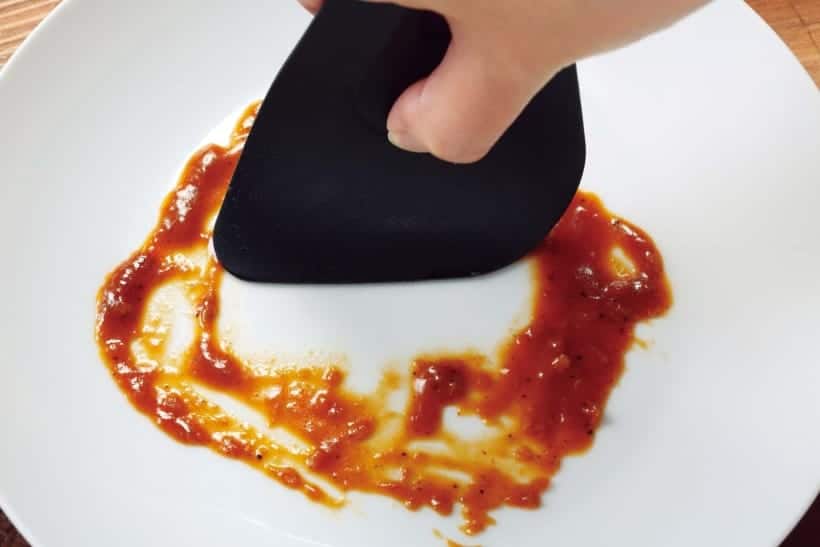 In addition, it can also be used as a cooking utensil to put hamburger seeds together.
Price: USD 4.53
#13 — MUJI Metallic Triangular Box
This triangular titan box is strong, rust-resistant and can fit easily into any corner. Some think that it's perfect for storing rice, as it prevents humidity from seeping in.
But it's your choice – it can be as versatile as you want it to be. You could store practically anything in it – from jewelry to stationery to food. Because it's so versatile this should also definitely go into your list of things to buy at MUJI, Japan. 
It comes in the classic square shape. There are two sizes available (large and small). The large one costs about 2990 yen or USD 28.24, whereas the small box costs about 1990 yen or USD 18.80.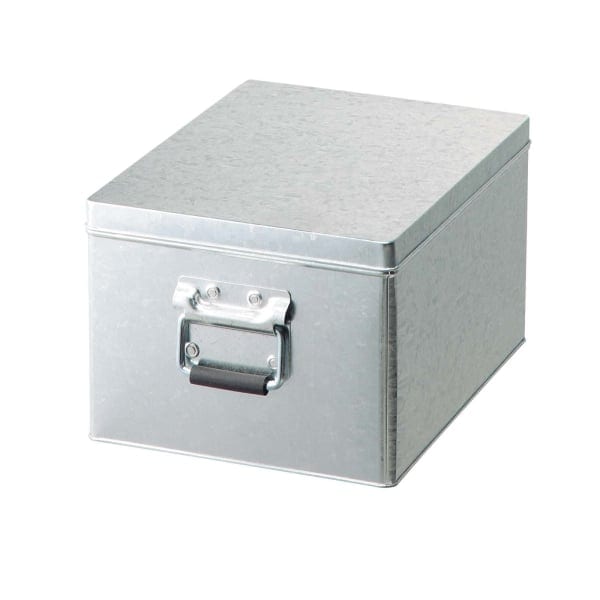 Price: USD 18.80
#14 — MUJI Bread Knife with authentic wood grain handle 
MUJI, in homage to Japan, dedicates a portion of its retail portfolio to showcasing Made-in-Japan goods.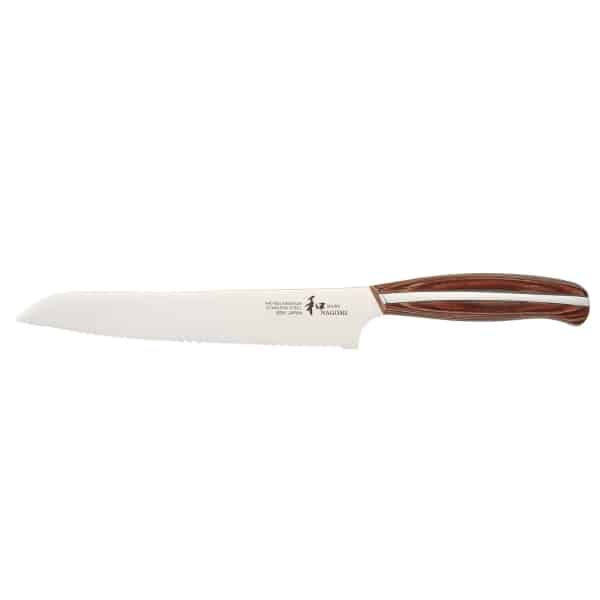 The city of Seki in Gifu is famous for its cutlery. Due to its pinpoint sharpness, this knife can cut through a hard baguette with ease. At the same time, it can cut through fluffy bread without crumbling the bread crust.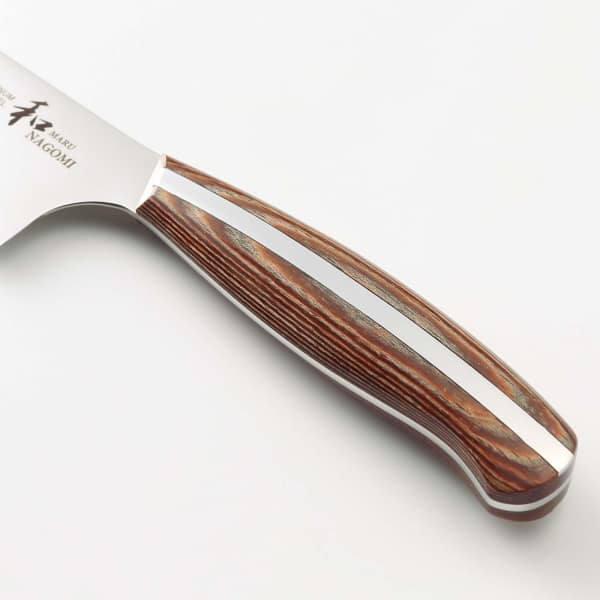 The handle is made of wood reinforced with lamination that repels water and keeps the knife in pristine condition for a very long time. It has a nice frame that is easy to hold even for the first time. You can get this knife for 9720 yen or USD 91.81.
Price: USD 91.81
#15 — MUJI Hand Cream for Sensitive Skin – Best MUJI Beauty Products
The range of sensitive skincare products is great at MUJI. When we talk of skin, we only talk about our faces. However, it is equally important to give love and care to our hands. If we have sensitive skin, our hands need special cream too that does not strip it off of the moisture. 
The hand cream for sensitive skin at MUJI protects the delicate skin of the hands. It prevents the skin from drying. The natural ingredients provide moisture and keep your hands hydrated and soft. 
The hand cream free from parabens, mineral oils, fragrance, coloring, and alcohol. It is priced at 390 yen or USD 3.68 for a 50g tube. 
Price: USD 3.68
These were some of the best things to buy at MUJI Japan. There are also tons of other products that are available, so walk around the shelves and see what excites you! Try out these products from Muji today. I am sure you will not be disappointed. 
Also, check out the Amazon MUJI store so you can buy more authentic MUJI products from the comfort of your home!
Also Read: