Looking for cleaning products for easy and quick cleaning without much effort? Then these best Japanese cleaning products are your best bet!
From keeping your kitchen surface spotless and clothes smelling fresh and clean – these cleaning products from Japan have made cleaning super easy for me!
Even cleaning can be a pleasure if you have the right equipment. Who doesn't like a squeaky clean living space which smells fresh and lets you breathe fresh air.
Japan is a country of varying climates and loads of humidity. Now, that kind of weather requires some serious and effective cleaning products. Get rid of dust, dirt, grime, and stains with the best Japanese Cleaning Products. 
Before we get on the reviews of the best Japanese cleaning products, here's a list of general must-have cleaning products – make a list for when you go shopping next!
Bleach: kills germs, removes tough stains
All-purpose Spray Surface Cleaner: Cleans multiple surfaces like kitchen counters, tables, glass
Glass Cleaner: Get the spray bottle one first and then buy refill packages cause they're cheaper and the spray bottle are convenient to use!
Mold Killer 'Kabi Killer': great for getting rid of mold during the humid seasons.
Pipe and Drain Cleanse: If your pipe or drain smells or is clogged then this is a great product to use. Just drop one in the drain and wait for about 45 minutes
Best Japanese Cleaning Products: Quick Summary
Related: A Crash Course in Japanese Home and Kitchen
Best Japanese Cleaning Products
Pax Naturon Kitchen Sponges 10 pieces
Best Japanese Cleaning Products For Cleaning Kitchen Utensils
Anybody who does the dishes regularly knows the benefit of having a good sponge. We have all faced the hastles of using kitchen sponges that tear too soon, absorb too much of the soap, are harsh on the nonstick cookware and require a lot of pressure to remove the grime.
You want a kitchen sponge that does not suck up all the dishwash soap, instead something that lathers well, scrubs to remove all the oil and grime and does not damage the utensils.
Pax Naturon Kitchen Sponges tick all of these boxes, and the outer covering is soft enough, so you don't end up hurting your hands!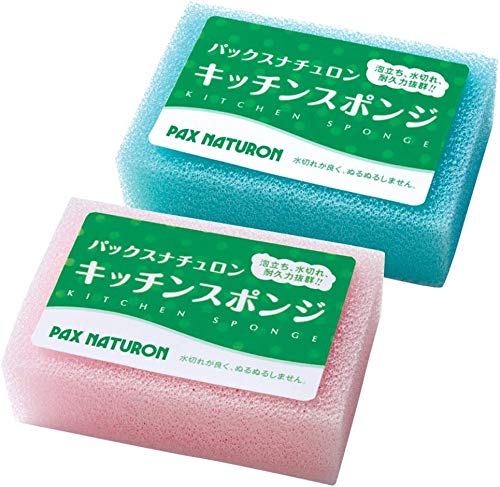 Key Features:
Soft in texture
Lathers very well
Cleans the utensils without damaging the nonstick coating
Easy to wash and dry the sponges
Pros:
Great lathering, soft on the hands
Cons:
Each sponge lasts only for about a month
Arau Saraya Baby Laundry Soap
Best Japanese Cleaning Products For Washing Baby Clothes
You cannot use just about any detergent for your baby's clothes. Regular laundry detergents contain chemicals and harsh ingredients that are formulated to remove dust, grime, oil and stains from adults' clothes. 
These can sometimes even leave a residue behind on your skin, but the adult skin is strong enough to handle it. However, your baby's skin is delicate and tender, and needs a detergent that is gentle, mild and does not leave harmful residue on the clothes.
Arau Saraya Baby Laundry Soap is a fantastic choice for the delicate formula that gets rid of the dirt on the clothes but washes away completely, leaving no residue behind.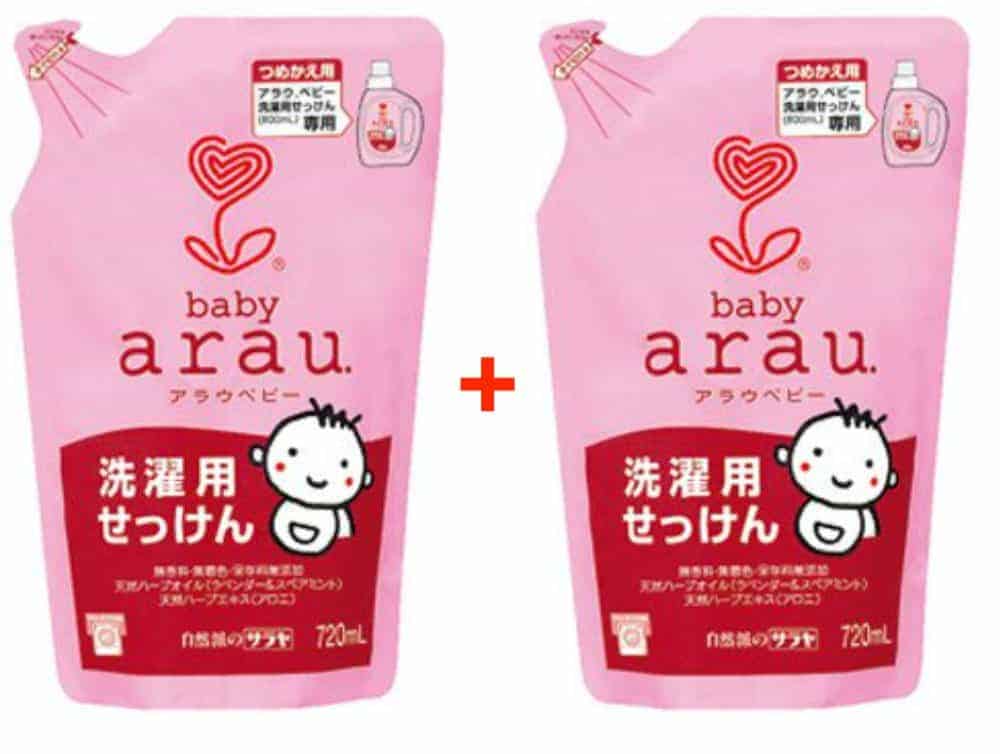 Key Features:
Gentle formula
Makes clothes soft
Cleans clothes completely
Does not leave residues behind on clothes
Safe on coloured clothes
Pros:
Safe on baby clothes
Does not cause a rash on baby's skin
Saraya Yashinomi Detergent
Best Japanese Cleaning Products For Cleaning Dishes
A good dishwashing detergent is like having a great partner in the kitchen – efficient, effective, and keeps you safe. Saraya Yashinomi dishwashing detergent contains ingredients that are super gentle on your hands and skin but tough on your dirty dishes.
A little bit is enough for a sink full of dishes. Dilute the detergent in a bit of water and using a sponge, scrub your dishes.
It effectively removes all the oil, grime and dirt without scraping away the non-stick coating of the utensils. 
It also lathers amazingly and has a nice perfume, one that lingers even after you are done with the job.
Key Features:
Contains ingredients that are skin friendly and gentle on the hands
Removes grime from utensils
Is safe on non-stick cookware
Cleans without much of an effort
Has a pleasant perfume
Pros:
Effective dishes cleaner, gentle on the hands
Daiso Detergent For Makeup Puff
Best Japanese Cleaning Products For Cleaning Makeup Sponges
Makeup sponges are subjected to a lot of different colours and products when you use it, and a regular detergent is usually not sufficient to clean them completely and restore their natural colour.
The Daiso detergent for makeup puff comes in a small bottle that efficiently removes all traces of makeup.
It is gentle on the sponges and keeps them in good shape. It is also safe on the skin, so once you rinse it off, you know the sponges can safely go back to your skin. 
However, this cannot be used to clean your makeup brushes and is meant only for makeup sponges and puffs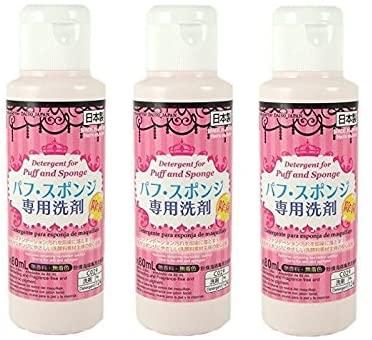 Key Features:
Removes all traces of makeup from sponges
A little bit goes a long way
Cleans very quickly
Safe on hands and skin
Pros:
Effective cleaning agent for heavily stained makeup sponges
Daiso Japan Diamond Cleaner
Best Japanese Cleaning Products For Cleaning Mirrors, Bath, Vanity
I know how the name sounds- kinda like this is what you use to clean your diamonds, right? This may not clean your diamonds, but it does make your mirrors shine like diamonds!
The Diamond cleaner by Daiso is a must have in your cleaning kit if you want sparkling and shiny mirrors, bath doors and vanity. 
The piece itself is quite tiny and has tiny grooves but it is powerful enough to scrub away all the build up, dirt, salt deposits and grime that has collected.
All you need is a little water to activate it and the grooves on the cleaner do the rest.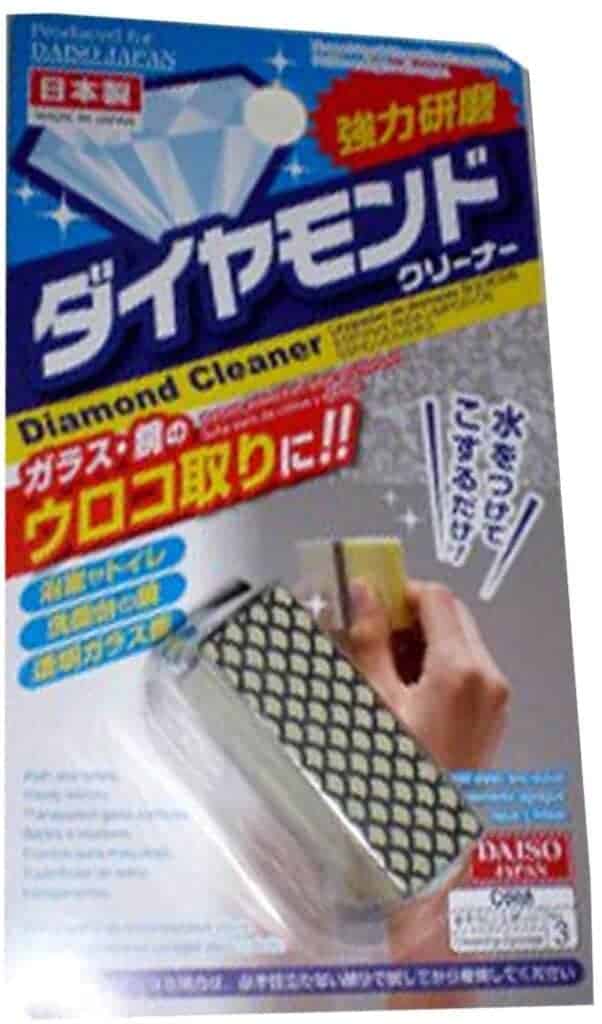 Key Features:
Small in size
Has grooves on one side
Removes build up and deposits collected over a period of time
Removes dirt, grime and dust
Requires only water to clean
Does not require any additional soap or detergent
Pros:
Does an excellent job of getting rid of build up
Cons:
Very small in size, difficult to hold and clean
Antibacterial Kitchen Sponges
Best Japanese Cleaning Products For Disinfecting Kitchen Utensils
You may never realise it but your kitchenware is the home to a lot of bacteria, despite you cleaning it obsessively every single day.
It is not possible to constantly disinfect the kitchenware every day, but it is possible to use antibacterial sponges to do the job with a regular cleaner. This set of 7 sponges by Daiso have a soft net covering which is safe on nonstick cookware as well.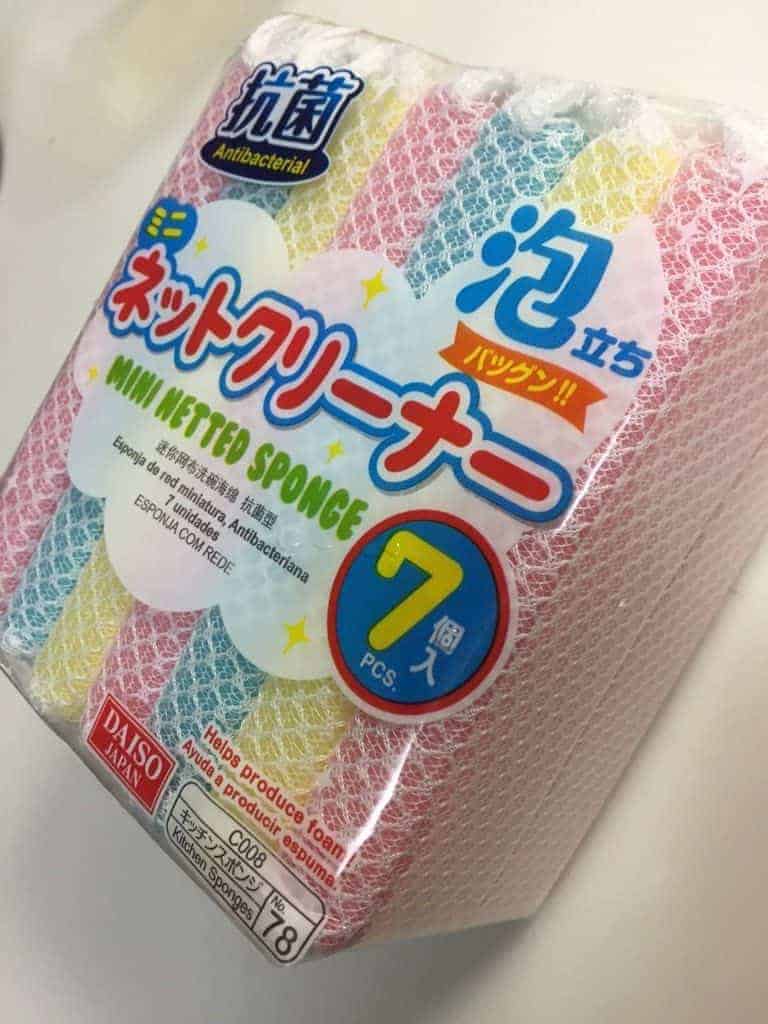 Key Features:
Set of 7 sponges
Each sponge has an antibacterial net covering
Soft covering and a good sized sponge
Safe to be used on nonstick cookware
Easy to wash and sterilize
Dries quickly
Pros:
Convenience clubbed with antibacterial properties
Smell fresh everyday
Cons:
Size shrinks after using for a while
Daiso Melamine Sponge King
Best Japanese Cleaning Products For Cleaning Synthetic Furniture
Melamine Sponges are huge in Japan and are slowly getting popular in other countries too. Daiso's melamine sponge king comes in a bag of 4.
These are small in size but they work like magic. Infact, they are even called magic erasers, cos that's how they work.
Simply dip them in water and scrub away at all the dirt and grime collected over your furniture and watch the original colour return!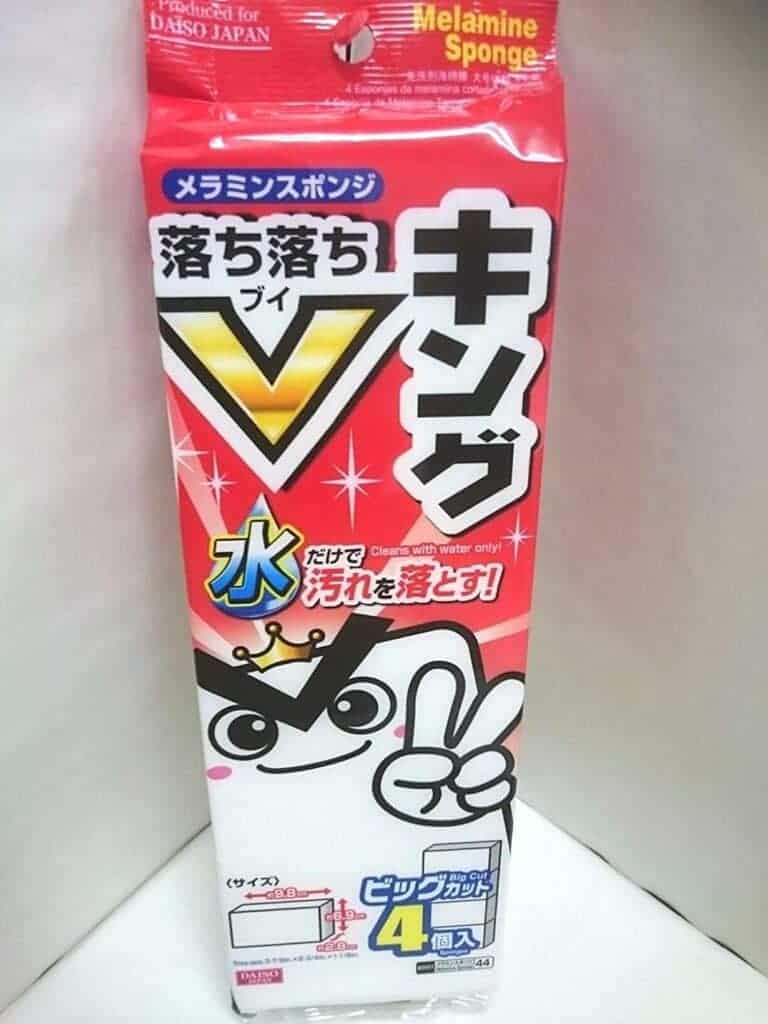 Key Features:
Sponges are soft and safe on your skin
Can be trimmed with scissors to suit the project
Only requires water to clean
Scrubs away dirt very quickly
Pros:
Removes dirt and reveals the original look of the synthetic or rexine furnitue
Cons:
Reduces in size
Cannot be reused too many times
Hanafubuki Wazakura Japanese Sap Rust Eraser
Best Japanese Cleaning Products For Removing Rust and Sharpening Gardening Tools
If your garden is your pride, you need the right tools to keep it in top shape. The Hanafubuki Wazakura Sap & Rust eraser is something that will always come in handy to get rid of the rust from your gardening shears and scissors, and even sharpen them. Put the eraser to multiple uses even for your kitchen knives. It is small, handy and can be trimmed to suit the purpose.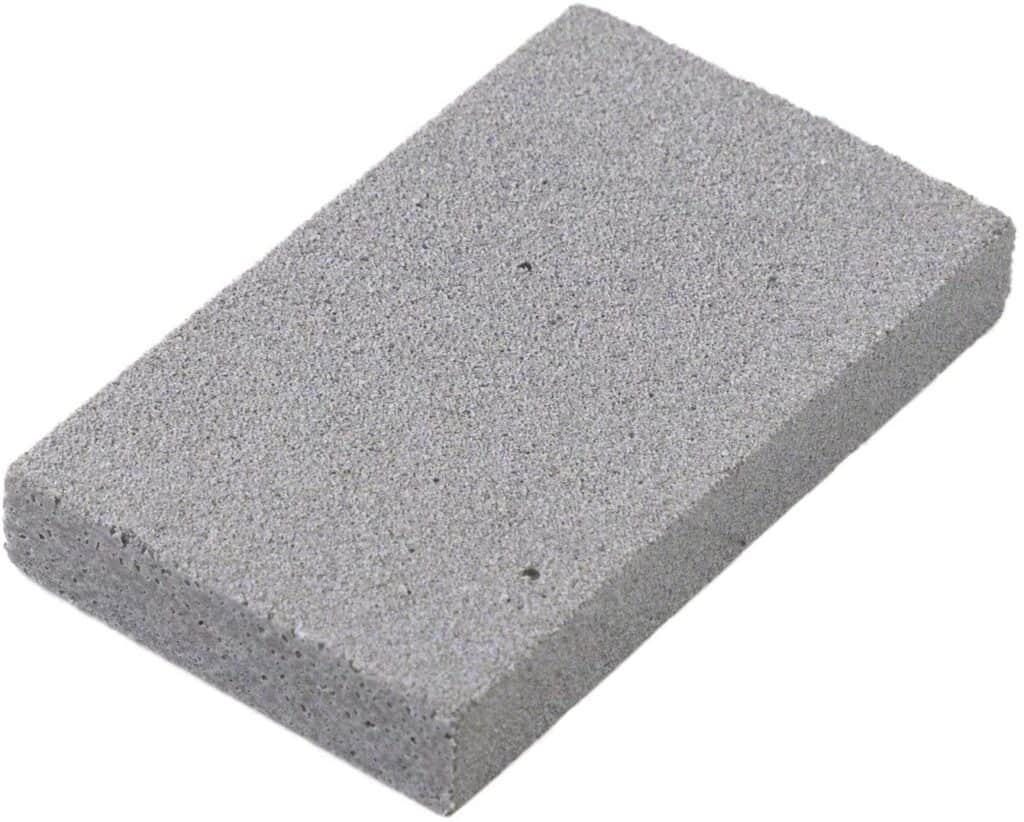 Key Features:
Looks like a small sponge
Easy to use
Removes sap and rust from tools
Can be used to sharpen tools
Can be trimmed with scissors to required size
Pros:
Very effective in sharpening and getting rid of rust
Sensha Oily Film Removal Set
Best Japanese Cleaning Products For Removing the Oily Film From Car Windows
The oily appearance of your car windows and windshield can be annoying, and that can't be removed by a soap detergent. If you use the car a lot, you will notice that this is inevitable.
The Sensha Oily Film Removal set is a good glass cleaner for your car that easily and quickly lifts the oily residue from the glass, and leaves it clear and sparkling. It even comes with a set of sponges to do the job.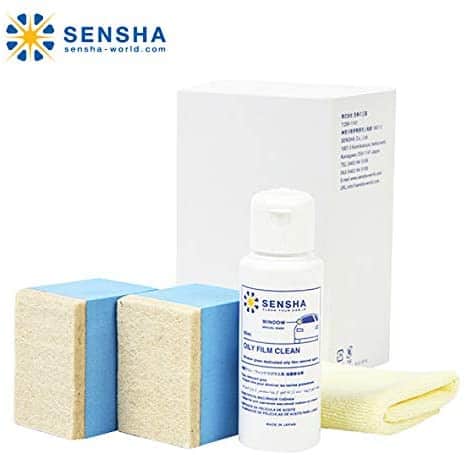 Key Features:
Fluoride based formula
Leaves no oil traces
Does not leave a residue
Removes the oily film from car windows and windshield
Pros:
Cons:
The bottle/container is difficult to handle
Sensha Car Window Cleaner
Best Japanese Cleaning Products For Cleaning Car Windows
We know you love your car and you want only the best. All that dust collected on the windows is not appealing but you need a cleaner that will do the job without much effort.
Sensha car window cleaner is a powerful cleaner that takes only one swipe of a cloth to get your windows shining again.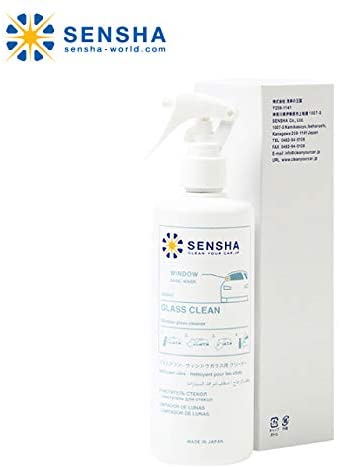 Key Features:
Can be used for car windows, both inside as well as outside
Requires to be sprayed
Wipe immediately with a damp or dry cloth
Does not damage plastic
Removes grime and dust quickly
Does not leave any residue
Pros:
Very effective in cleaning car windows
Cons:
Quality of the container is bad, might cause the bottle to leak if not handled carefully
Konjac Sponge
Konjac Sponge is a natural, plant-based sponge that is designed to gently cleanse and exfoliate the skin. I have been using this product for several weeks now, and I am thoroughly impressed with its performance.
One of the things that I love about Konjac Sponge is how gentle it is on the skin. It is made from 100% natural plant fibers, which makes it a great choice for those with sensitive skin. The sponge is also very easy to use and can be used with or without a cleanser.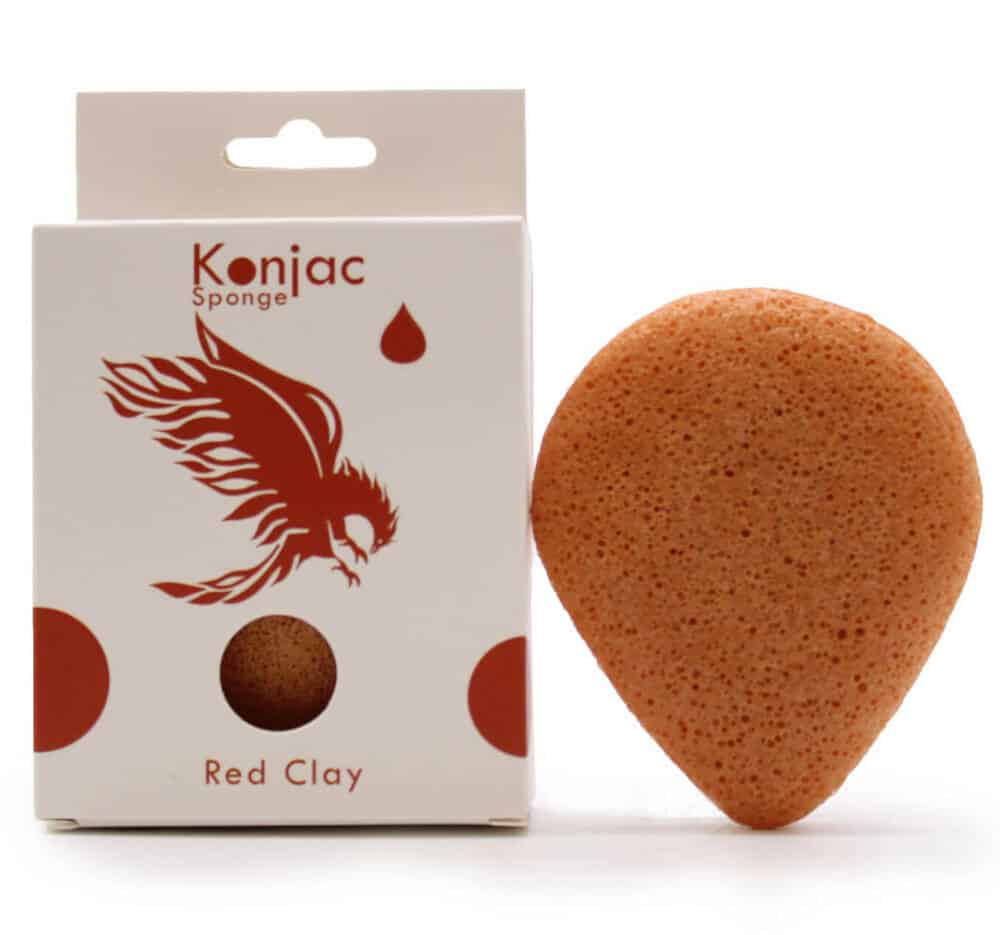 Another thing that I appreciate about Konjac Sponge is how effective it is at cleansing the skin. The sponge has a soft, gentle texture that helps to remove dirt, oil, and impurities from the skin without stripping it of its natural oils. It also provides a light exfoliation, which helps to slough off dead skin cells and reveal smoother, brighter skin.
Overall, I would highly recommend Konjac Sponge to anyone who is looking for a gentle and effective way to cleanse and exfoliate their skin. It is an excellent product that is easy to use and provides impressive results, and I will definitely be repurchasing it in the future.
Pros:
Gentle on the skin: Konjac sponges are made from 100% natural plant fibers, which makes them gentle on the skin and a great choice for those with sensitive skin.
Effective at cleansing: The sponge's soft, gentle texture helps to remove dirt, oil, and impurities from the skin without stripping it of its natural oils.
Provides a light exfoliation: Konjac sponges provide a light exfoliation, which helps to slough off dead skin cells and reveal smoother, brighter skin.
Eco-friendly: Konjac sponges are biodegradable and can be composted after use.
Affordable: Konjac sponges are generally affordable and can be reused for several weeks or even months.
Cons:
Requires proper storage: Konjac sponges need to be stored in a dry place between uses to prevent bacteria growth.
Can be too gentle for some: The gentle texture of the sponge may not be enough to remove heavy makeup or stubborn dirt and grime.
May wear out quickly: Konjac sponges tend to wear out more quickly than other types of sponges or washcloths, so they may need to be replaced more frequently.
Can be messy: The sponge can break down into small pieces as it wears out, which can create a bit of a mess in the shower or sink.
Also Read:
Best Japanese Cleaning Products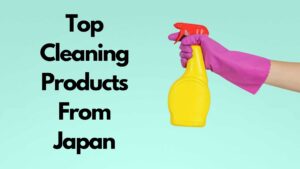 Keep your house squeaky clean with these best Japanese cleaning products!
Product SKU: 0009876TGYHJK
Product Brand: Daiso Japan
Product Currency: USD
Product Price: 4.99
Price Valid Until: 2021
Product In-Stock: InStock