Check out these best Japanese baby gifts for your little bundle of joy!
Shopping for a baby can be the most exciting thing to do. Whether the baby is Japanese or you simply want to look for something really unique and interesting, checking out Japanese baby gifts is a good idea.
Traditional gifts as well as modern gifts from Japan are something that will be much appreciated by the new parents. Take a look at the best Japanese baby gifts you can get the sweet little ones in your life:
Top Japanese Baby Gifts
#1 — Omamori Charm
What better gift can you give a new baby than some good luck charm? Omamori Charms are a perfect first gift as they are believed to protect the baby and bring a lot of luck. They are little amulets made of wood or paper and are placed in a beautifully embroidered brocade bag. The parents can tie this bag to their baby's crib or diaper bag so it always is around the baby.
Key Features:
Small amulets made from wood or paper
Amulets are placed in a brocade bag that may be embroidered or decorated
Omamori amulets are believed to bring good luck and protection
Can be tied to the baby's crib
#2 — Jinbei
Imagine a baby wearing a little Kimono. How cute and adorable! Gift a Jinbei, which is designed like a kimono to dress up your friends' tiny little baby.
Apt for the summer, this is made from a light fabric that is breathable. It's a robe with strings and buttons, making it easy to put on and remove.
Key Features:
Designed like a kimono or a robe
Made from 100% cotton fabric for breathability for the summers and hot weather
Popular Japanese outfit for babies, children and adults during the summer
Made with strings and buttons for easy diaper change
Available in several colours and patterns
#3 — Baby Head Protection Cushion Backpack
The Baby Head Protection Cushion Backpack is an amazing gift for babies who pull themselves up to stand or start walking.
Designed to fit like a backpack, along with shoulder and chest straps, this has a cushioned head rest to protect the baby's head if he loses balance and falls back.
These come in so many cute patterns that it is difficult to choose just one!
Key Features:
Has a cushioned head rest to prevent injuries to the baby's head
Designed with shoulder straps and chest straps and clips like a backpack to fit the baby
Filled with high quality elastic cotton fillers, engulfed in super soft crystal velvet fabric for comfort of the baby
Available in several attractive colours and patterns
#4 — Tamago Boro
Tamago Boro biscuits are for children close to a year old, those who have teeth and can start chewing or biting.
Gift these for their baby and the Japanese parents will be really touched as this is a popular snack they probably grew up on.
These cookies require a lot of patience to make them, so buying them off the shelf (or from a website) is definitely easier. Tamago Boro, or otherwise called mini egg biscuits, are sold all over Japan, and you can see kids everywhere munching on them.
They are tasty and crunchy, perfect to introduce a baby to Japanese snacks.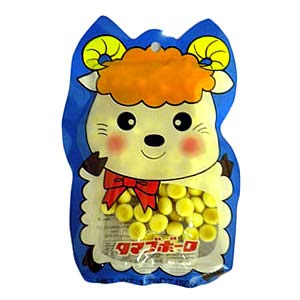 Key Features:
Popular Japanese snack, loved by children all over Japan
Shaped like mini eggs
Have a browned exterior which makes them crisp and crunchy
Check for allergies of the baby before you gift these cookies
#5 — Natural Feel Baby Bottle
What is the one thing that a parent can never have too many of? Feeding bottles, of course. With the number of times they have to wash a bottle and feed a baby, an extra one will always be welcomed. But this is not just a normal feeding bottle.
The feeding bottle we are talking about is the one by Comotomo that is made to be soft and flexible, to mimic breastfeeding.
This helps wean the baby off the breast and start accepting the bottle.
Key Features:
Bottle is made of safe and hygienic silicone that is soft and flexible
The material mimics the breast
Helps wean baby off breastfeeding
Contains dual anti-colic vents that prevent colic by stopping the air entry
Safe to be used in the microwave, boiling water, dishwashers and sterilizers
#6 — Totoro Long Sleeve Romper
Totoro is something every Japanese parent of today must have grown up watching, as a child.
It's one of those things that bring back a lot of memories and nostalgia, something that they would want to pass on to their little baby.
This long sleeve romper with a cute little hat features Totoro on it and when the baby is fully covered, is sure to look super cute like the adorable chinchilla.
Key Features:
Long sleeve romper made out of 100% cotton with Totoro design
Comes with a comfortable hat
Button up style that is easy to put on and remove
Comes in two colours, a grey and a light pink
Available in four sizes, to fit babies between the ages of 0 months to 12 months
#7 — Kamifusen Paper Balloon
Kamifusen has its history in the simple toys that fishermen's wives made for their children out of paper. Used hugely as a decorative item, Kamifusen can be seen everywhere at parties across the world these days.
Get some paper balloons as gifts for a baby as these come with attractive designs. They can be inflated by blowing into them and used for tossing around or can be hung over a crib as a mobile.
They can be put away by deflating them. If they shrink, all you gotta do is blow into them again to bring them back to form.
Key Features:
Made from paper that is light in weight
Can be inflated quickly by blowing into it
Can be deflated and put away when not required
Can be used as a toy or a decorative item
#8 — Haiku Baby Board Book
Introduce your best friend's baby to poetry at a young stage. Haiku is the famous Japanese poetry that's short and sweet.
This Baby board book written and illustrated by Betsy Snyder talks beautifully about all the elements in a baby's world, like a bird, a leaf, a snowflake, the sun, a cloud and the moon.
Using just 17 syllables to express these emotions, this is sure to bring joy to the baby. The brilliant illustrations in the book add to this pleasure.
Key Features:
Contains 6 haikus, describing things from a baby's world
There are tabs on the side to quickly choose the one you want to read
Meant for an adult to read to the baby
Illustrations are beautiful and pleasing to the eyes
Book is light in weight and convenient to be carried in a baby bag
#9 — Totoro Baby Gift Set
If there is one thing you can never get tired of, it's Totoro. This gift set is a no-brainer for a new baby. It contains plenty of items for the baby, all featuring characters from Totoro. The gift set has everything from towels to bibs to some rattles for the baby to play with.
They are all made of good quality and are safe for the baby. And wrapped in a nice box, you don't even have to take the trouble of gift wrapping this.
Key Features:
The gift set contains 3 towels, in three different sizes and 3 different rattles with different totoro characters on them
Comes in a neat gift box with a transparent cover
All items are in pastel shades and attractive for babies
Made out of materials that are safe to be used by babies
#10 — Manicure Kit
You know how hard it is to trim the nails of a little baby. Those delicate fingers sometimes frighten parents but you can't let those nails grow too long either.
This 5 piece manicure set in a cute rabbit design, for babies is a thoughtful gift as it comes with all that a parent could possibly need to groom their baby's nails without hurting them.
The compact container in soft pastel shades will blend in perfectly with all the other baby materials around.
Key Features:
Meant for babies over the age of 9 months
Contains a nail clipper, nail file, tweezers and scissors
The container is shaped like a rabbit with ears that can be twisted 360 degrees
All instruments have anti-slip coating to ensure safety while using them
Can be comfortably used by both left-handed as well as right-handed adults
Now that's the list of the best Japanese baby gifts. You have a good set of options between sentimental, superstitious, functional and trendy. Go ahead and start shopping for the one or ones that appeal to you most!
Also read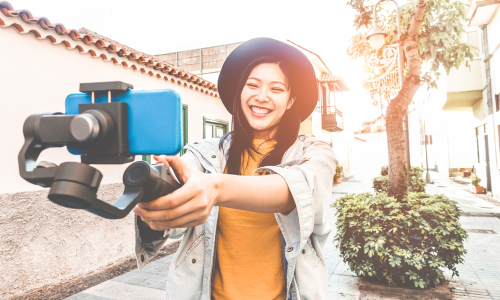 Hiya! I'm the main author of Japan Truly. I love everything Japan and love testing out Japanese products, be it skincare and makeup or gadgets! You'll find reviews of some of the best selling Japanese products (tried and tested) right here!