Visit the little Brooklyn of Japan. Here's a guide to Things To Do in Daikanyama
This guide to Daikanyama will show you everything from food to fashion, to trendy boutique stores and European style cafes, that you'll find in this aesthetically pleasing yet laid back little neighborhood.
Daikanyama is an upscale neighborhood with low-rise architecture and it's just a couple of minutes walking from the world's busiest intersection – Shibuya crossing. This place is considered so elegant and fashionable that Vogue has described it as " Tokyo's Little Brooklyn".
Here we get you a comprehensive guide Things To Do in Daikanyama: Tokyo's little Brooklyn and things you can do and have a wonderful Time in Daikanyama.
Things To Do in Daikanyama -Tokyo's Little Brooklyn
While Tokyo is famous for its neon-lit streets and shrines, there's a hidden gem in Tokyo called Daikanyama that is lined with trees and pedestrian-only streets. While many tourists may not have Daikanyama in their Tokyo itinerary, Daikanyama is the go-to place for many locals for a weekend getaway.
Before we get into what to do and what to eat at Daikanyama, Tokyo – here's a little history lesson about Daikanyama, Tokyo's little Brooklyn and how it came to be.
From checking out some unique, western, and traditional architecture to shopping to your heart's content in a lovely boutique store to eating delectable food and enjoying one of the best places for crafted beer in the town, Daikanyama has a lot to offer.
Visit The Daikanyama T-site
Visit this 3 building long book haven for its grandeur, modern architecture and to soak in some bookish beauty. Tsutaya Is a book, DVD rental chain which has its flagship store which is popularly known as T-site.
If you are a book lover you are in for a major treat, you can spend hour in the aisles of this bookstore and when you feel the need to fuel up your senses, as we all know books go very well with a cup of coffee on the side, there is a Starbucks and a family mart within the T-site complex.
Location: 16-15 Sarugakucho, Shibuya City, Tokyo 150-0033, Japan
Go To The Saigoyama Park To Enjoy A Beautiful Picnic At Daikanyama
Located atop a hill, Saihonyama Park offers a breathtaking view of hills around and its lush green surroundings make it a perfect place to rejuvenate all your senses.
During spring it is also one of the best places to enjoy the Sakura beauty in its full swing.
Location: 2 Chome-10-28 Aobadai, Meguro City, Tokyo 153-0042, Japan
Visit The Kya Asakura House In Daikanyama
Also known as Old Asakura house is just 5 mins walk from Daikanyama Station. This house is a museum giving a glimpse to the public into the traditional Japanese home.
You can even view Mt. Fuji from the second floor of the house.
This beautiful wooden Architecture was constructed in 1919 by Torajiro Asakura and it now preserves the relic of the Taisho era in Japan (1912 to 1926)
Location: 29-20 Sarugakucho, Shibuya City, Tokyo 150-0033, Japan
Shop Or Grab A Bit At The Eat Hillside Terrace In Daikanyama
It's a complex next to Kya Asakura house filled with restaurants, cafes, shops, offices, and even pop stores.
This complex is designed by the world-renowned architect Fumihiko Maki who is for designing the former World Trade Center in new york.
Indulge yourself in some retail therapy at some beautiful boutique stores. Hillside Terrace is also known for holding events like exhibitions and concerts from time to time.
Location: 29-29 Sarugakucho, Shibuya City, Tokyo 150-0033, Japan
Visit The Log Road To Enjoy Some Greenery And Sip On Craft Beer
After a whole day of spending shopping and exploring cafes and checking out beautiful parks and architecture, indulge some more in this quaint complex which comprises 5 retail buildings.
There isn't too much to do this in the complex but you can enjoy the craft fully done green ambiance at the time of sunset while sipping on some amazingly well-crafted beer from Spring valley Brewery or enjoy a hearty yet healthy meal at Garden House Crafts.
There are benches and sitting nooks all around the complex to enjoy some serene moments while taking a stroll around this luxurious green space.
Location: 13-1 Daikanyamacho, Shibuya City, Tokyo 150-0034, Japan
Shop At Okura In Daikanyama
Okura in Japanese means storehouse. The store opened in April 1993. The shop uses the traditional way of dyeing the products in natural indigo dye.
It's an easier-to-miss spot since there are no boards on it but that's what adds to the charm of the place, basic but traditional at the same time.
The store is formed in the old Japanese storehouse and is lovingly maintained by the staff.
From casual clothing to kimonos to house furnishings you will have a lot in this unique traditional store. We highly recommend picking something from here as a souvenir.
Location: 20-11 Sarugakucho, Shibuya City, Tokyo 150-0033, Japan
Places to Eat in Daikanyama
At Daikanyama you have a plethora of options to satisfy your hunger pangs. European style cafes, boutique cafes, hip places to have crafted beer. Here are some of our favorites.
Grab A Bite At Garden House Craft in Daikanyama
At the end of the Log Road path, you will find this Northern California inspired cafe called Garden House Craft. This cafe is popular for its fresh bread and healthy and locally sourced ingredients.
You can try their avocado toast, avocado salad, pastramis, mushroom bakes, or house-made granola bowl. The croissants and Nutella toasts are a must-have and our personal favorite.
Location: Japan, 〒150-0034 Tokyo, Shibuya City, Daikanyamacho, 13−1 LOG ROAD DAIKANYAMA5号棟
Have Some Beer At Spring Valley Brewery in Daikanyama
This brewery, even though not that big, is very popular in the Daikanyama neighborhood. It's owned by popular Japanese macro Brewer, Kirin.
Just like most restaurants in this area, Spring Valley too follows the spirit of farm-to-table and offers food made of fresh organic ingredients that are sourced locally.
This brewery also offers " Beer experiences" like comparing food with beers and brewery tours and other special events.
They have standard crafted beers which included their Flagship 496 and daydream, a white beer made of yuzu and sansho pepper. Popular western food like pizzas and fish and chips are also delectable and goes well with their wonderfully crafted beers.
Location: Japan, 〒150-0034 Tokyo, Shibuya City, Daikanyamacho, 13−1 ログロード代官山内
Get American BLT At King George Sandwich Bar in Daikanyama
Finding an American sandwich bar in Tokyo is a rare site but King George Sandwich bar is highly difficult to miss. This restaurant is spread across 2 and 3rd floors and also a small terrace gives it a cozy ambiance.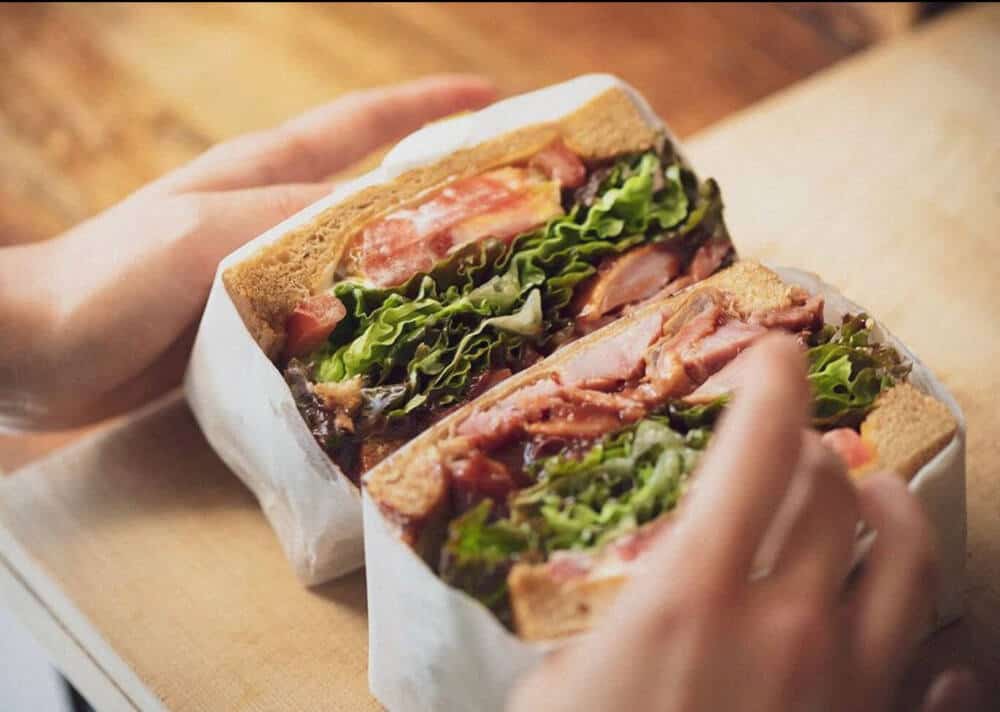 Apart from their humongous sandwiches, they are popularly known for fresh fruit smoothies as well, My personal favorite is Acai Berry Smoothie. This place was opened by a husband-wife duo, who have named this place after their cat (King George).
Prices are affordable and the ambiance is comforting and cozy. Take a mini-break from traditional Japanese food and enjoy some amazing sandwiches.
Related: Visit Saitama in Japan for a rich cultural experience. Here are the best things to do there
Ivy Place in Daikanyama Is The Perfect Place For Fitness Freaks
Is another gem in the neighborhood of Daikanyama. This place is known for its exceptional serious and 4 different dining sitting – an outdoor terrace, cafe setting, bar, and a dining room. They even have a pet-friendly setting.
Had lunch at Ivy Place, located in trendy Daikanyama Hillside Terrace. Would definitely return if I'm in Tokyo again and if there's time. Also a good place to dog watch if you're seated al fresco.#chyjtravels #japan2019withsis #chyjeats pic.twitter.com/qpNQk34kDw

— CHYJ (@crystarlia) November 21, 2019
The food here too is made of organically sourced ingredients and has a touch of Mediterranean cuisine – salads, veggies, meat stakes, teas and coffee, and some great wine and cocktails too.
This place, with its large glass windows and wooden interiors gives a green cozy ambiance and makes it the perfect place to have a quality lunch with the family.
Location: 16-15 Sarugakucho, Shibuya City, Tokyo 150-0033, Japan
Places to Shop and Eat in Daikanyama
Read A Book At Anjin Library and Lounge Daikanyama With Some Coffee OR Wine
This lounge is on the second floor of the center building of the world-famous T-site. It's a state-of-the-art lounge, with formally dressed waiters, mystic paintings, and art with a great collection of vintage books.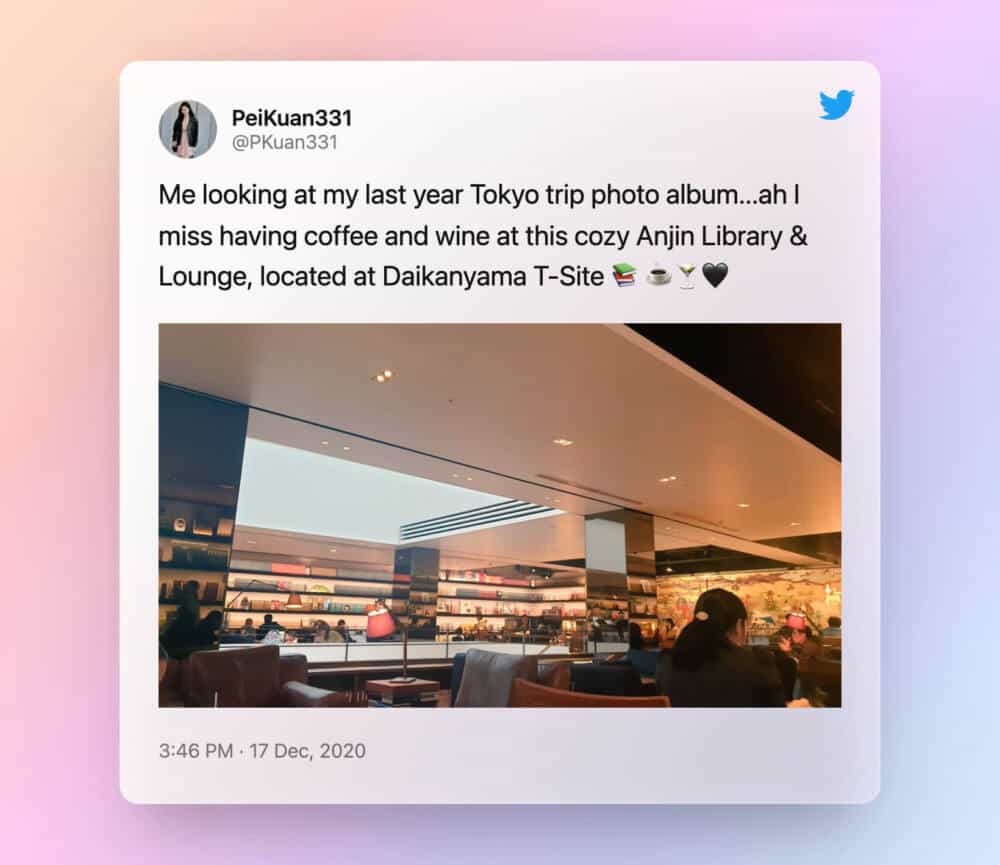 It's the perfect haven for bibliophiles who after exploring the magnificent T-site can take a break in this gorgeous, elite lounge.
Location: 17-5 Sarugakucho, Shibuya City, Tokyo 150-0033, Japan
Visit Caffé Michelangelo in Daikanyama
Rustic feel of 18th century Meditarreian look. The decor and ambiance are a little OTT but give cool vibes nevertheless.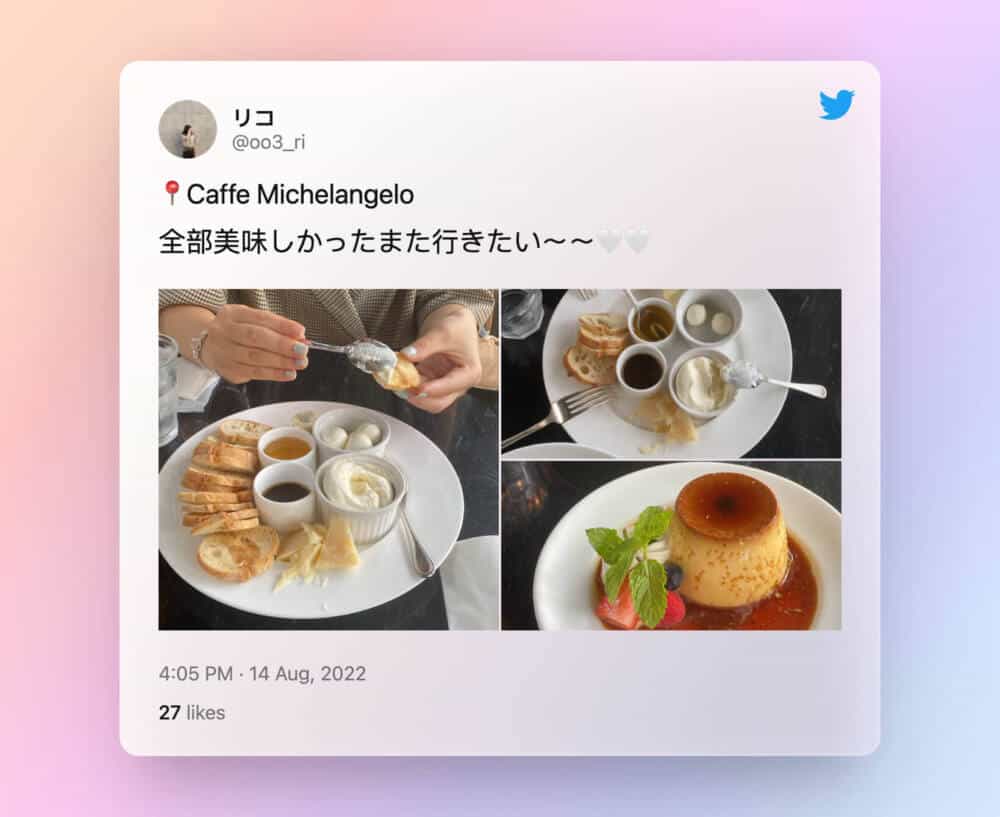 Known for paninis and sandwiches this place is also cool to have such modern food.
Location: 29-3 Sarugakucho, Shibuya City, Tokyo 150-0033, Japan
Get A Croissant At Le Cordon Bleu In Daikanyama
The famous french culinary school runs this little cafe, where you can enjoy some traditional french confectionery and bread at a very reasonable price.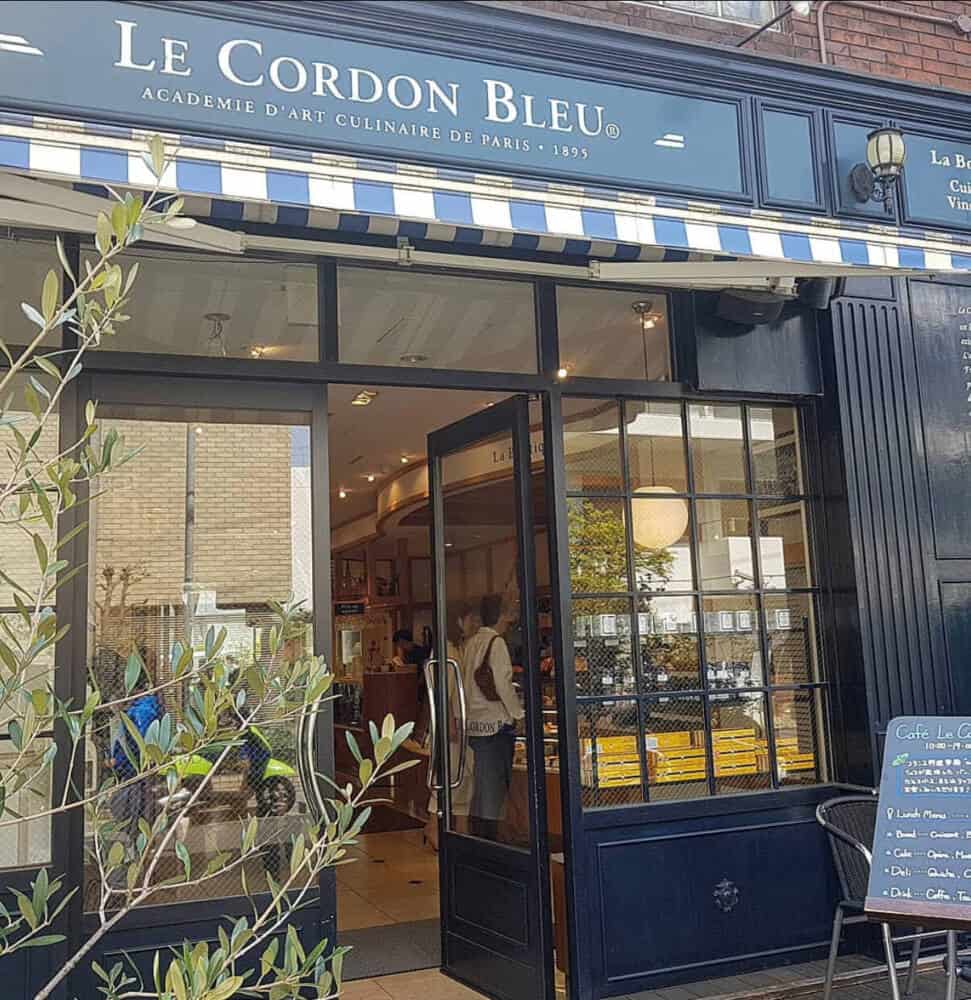 Even though the menu is fairly limited, the quantity and the quality of the items served makes up for the lack.
You can enjoy pastries and other bakes while overlooking the cooking school classroom.
Shop At UES in Daikanyama
It is a brand famous for making denim and casual wear. Japanese denim quality is known globally. The brand name is supposedly derived from the word "waste".
This brand emphasizes sustainable fashion and wants its customer to use/ reuse their products for as long as they last. Their staff is highly knowledgeable and can give insight on how to maintain your clothing for longer periods.
Visit The Bonjour Records Music Store At Daikanyama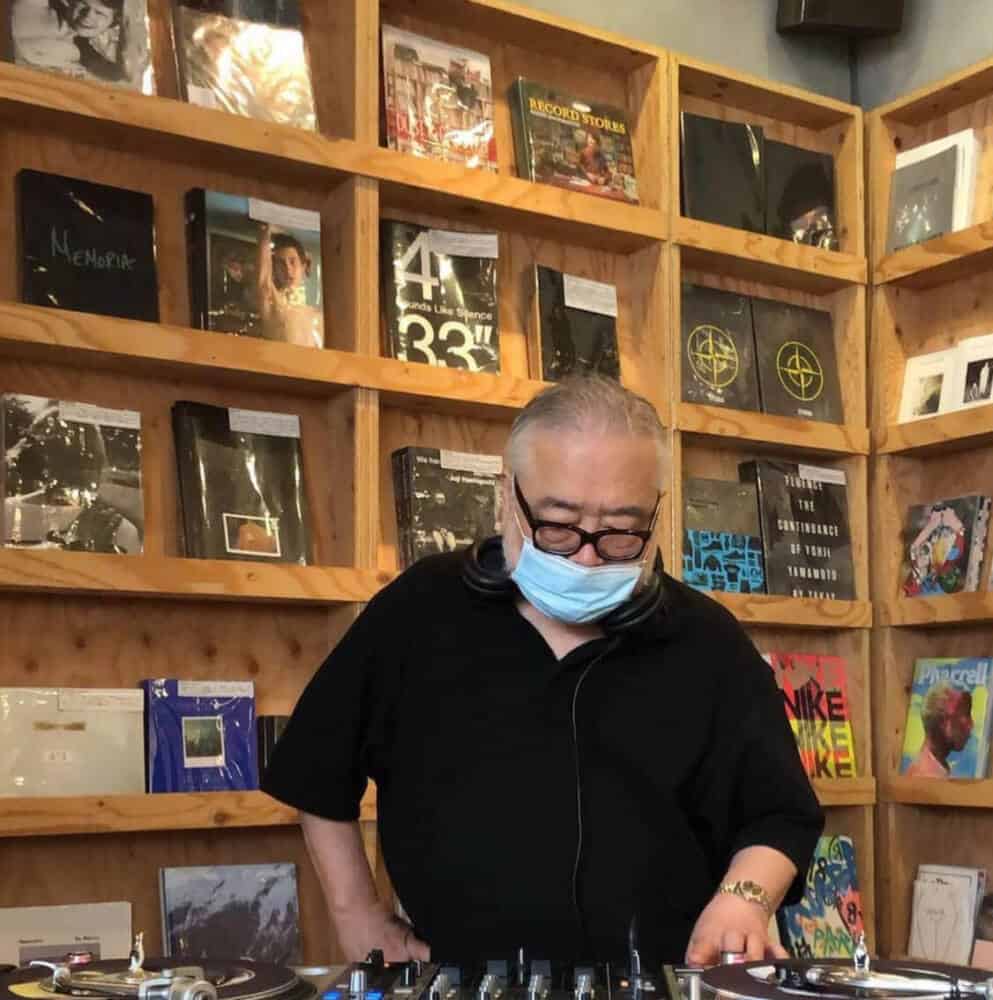 It's a famous music store in Tokyo and has one of the very cool outlets in Daikanyama too. The place contains music-based products, artifacts and books and a small cafe too.
Location: 24-1 Sarugakucho, Shibuya City, Tokyo 150-0033, Japan
Tenoha Daikanyama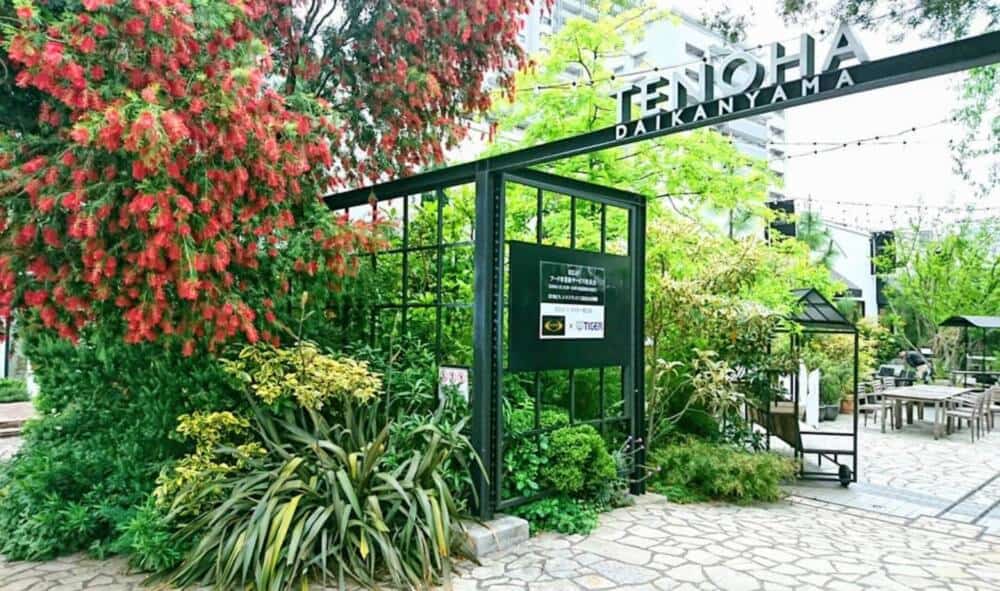 It's a small complex with shops and eateries filled with greenery all around.
How to Reach Daikanyama
This Stylish and sophisticated neighborhood is located just a stone throw away from the busy district of Shibuya, Tokyo line moves through Daikanyama and is just one stop away from Shibuya district. You can also reach here from Ebisu station which is again just 15 mins walk.
If it is the spring season, we recommend having a walk to the district so you can enjoy cherry blossom season as you will be crossing Sakuragaokacho.
For a fun day outing with your family Daikanyama is a perfect neighborhood. And if you are a tourist visiting Tokyo, you can come here to spend time like locals in this upscale elite place.
Let us know what in this locality excited you the most. Being a Bibliophile, I can spend entire day at T-site itself.
How do you get to Daikanyama from Tokyo?
Take the JR Yamanote Line to Shibuya from the Shinjuku Station and then transfer to Tokyu-Toyoko Line to Daikanyama Station. This should take you about 20 minutes.
If you're going from the Tokyo Station, find the JR Yamanote Line to Shibuya and then transfer to Tokyu-Toyoko Line to Daikanyama Station. This should take you about 35 minutes to reach.
History Of Daikanyama
The Ministry of Home Affairs built an apartment complex in Daikanyama after the Great Kanto Earthquake in 1924. Using earthquake-proof designs, this apartment in Daikanyama was the bar set for all of the neighborhood's architectural development in future.
However, in 1996 this apartment complex of Daikanyama was destroyed when the area was restructured. Daikanyama till today maintains that same style of low-rise concrete architecture that gives the area its sub urban feel.
Daikanyama is situated slightly away from Tokyo's city centre but only a train ride away from Shibuya station. Daikanyama is sophisticated and stylish and yet casual at the same time.
Daikanayaa houses a collection of upscale low-rise architecture, open-air cafes, small boutiques, all together giving Daikanyama a laid-back and pleasant vibe.
Keep reading to find out more about Daikanyama Tokyo's little Brooklyn and how to move around like a local.
Also Read: