Packed with arty cafes and unique stores, Nakameguro is a residential district in Meguro, Tokyo. Enjoy cultural visits to the museums and temple or shop for unique gifts at the quirky stores. Here's a full low-down on everything you need to know about Nakameguro
If you're traveling to Japan, Nakameguro is a place that you simply must not skip visiting. This neighbourhood is very popular for its cherry blossoms, but there is so much more to it than the breathtaking flowers.
Nakameguro has its own culture, thanks to the innumerable artists and hipsters it has housed over time. In this guide, I'm going to tell you everything there is to discover and explore in one of Tokyo's coolest neighbourhoods.
Nakameguro: Everything You Need To Know
Background and History of Nakameguro:
Nakameguro literally translates to "inside Meguro". The place takes its name as it is built around the Meguro river. Until 1932, the ward of Meguro was divided into two – Hibusama and Meguro Proper. After 1932 they were merged into one.
Today, Nakameguro is considered one of the most expensive places in Japan.
It's also very stylish and cool with the hippest cafes, bars, restaurants, boutiques, bookstores and art galleries. It is home to a lot of artists as well. 
Nightlife in Nakameguro has the streets coming to life, bars flooded with people relaxing, but the day is equally fun with lots to see, do, eat and drink.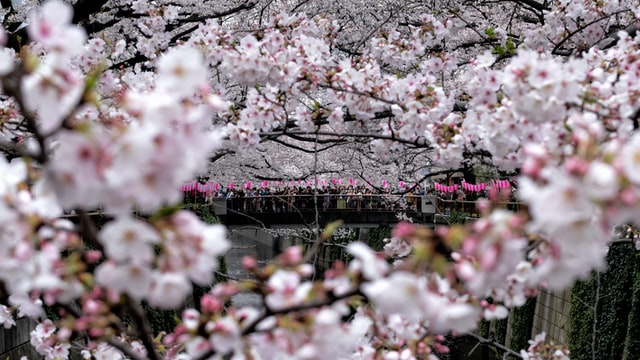 Related: Here are some fun things to do with kids when in Tokyo
Where to stay in Nakameguro
There are quite a few listings on Airbnb for Nakameguro. If that's not your cup of tea, you can look for hotels or hostels in Shibuya, which is just a train ride to Nakameguro.
How to get to Nakameguro
This trendy neighbourhood is easily accessible from the Meguro station. The two lines that run through the station are the Toyoko Line and the Hibiya line.
It's a short walk from the station and full of sights and sounds that you will enjoy.
The station itself is full of cafes and bars, and you know you have actually arrived in Nakameguro when you see how all are quaintly decorated.
Best Things to do in Nakameguro
Being Tokyo's artsy and chic neighborhood, you will never run out of things to see and do here.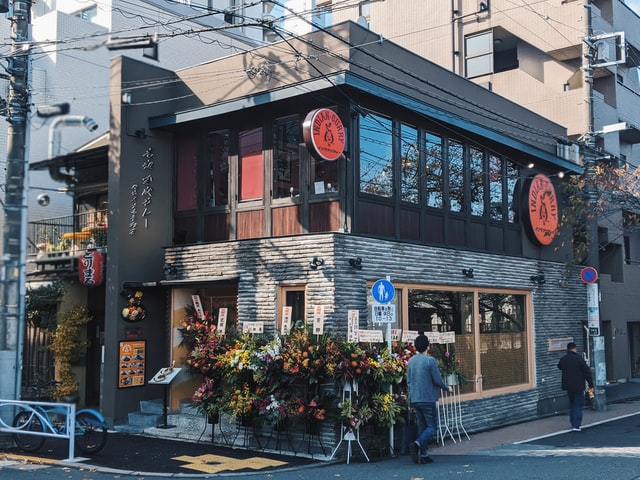 Museum of Contemporary Sculpture
A neighbourhood that is flooded with artists is bound to have a museum to showcase the work.
The Museum of Contemporary Sculpture was set up in 1995 and is home to the most amazing contemporary art from artists of Japan and the rest of the world.
Boasting of over 200 pieces, this museum is spread across indoor as well as outdoor spaces.
The entry to the museum is free, and if open, you can enjoy a visit to the tearoom as well.
Related: Here's the full low down on Climbing Mt Fuji!
Tokyo Photographic Art Museum
This is one of those places you must definitely visit if you love photography. Whether you like being behind the camera or in front of it, or if you simply appreciate beautiful art, do go to this museum.
Established in 1986, the photographic art museum is home to some of the best work of contemporary and classic photographers, from Japan as well as other parts of the world.
It's also interesting to see how photography has evolved over the years and what the artists captured through their lenses.
The museum even has a well-stocked library with books on the art of photography.
Related: Tokyo Itinerary in 3 Days!
Meguro Parasitological Museum
Another museum you should check out is the Meguro Parasitological Museum. Even if you aren't the kind who is interested in science, this is fascinating.
I mean, a whole place dedicated to parasites! I visited the place with a lot of scepticism, but I was glad I did because there was so much I learnt.
There are loads of books and journals on the research undertaken by the museum on the subject over the years, which I'm sure will be like Disneyland to anyone who loves science!
Meguro Sky Garden
There aren't many parks or gardens in the area, except for the Meguro Sky Garden. If there's no space on the ground to create a garden, what do the Japanese do? Create one on a rooftop!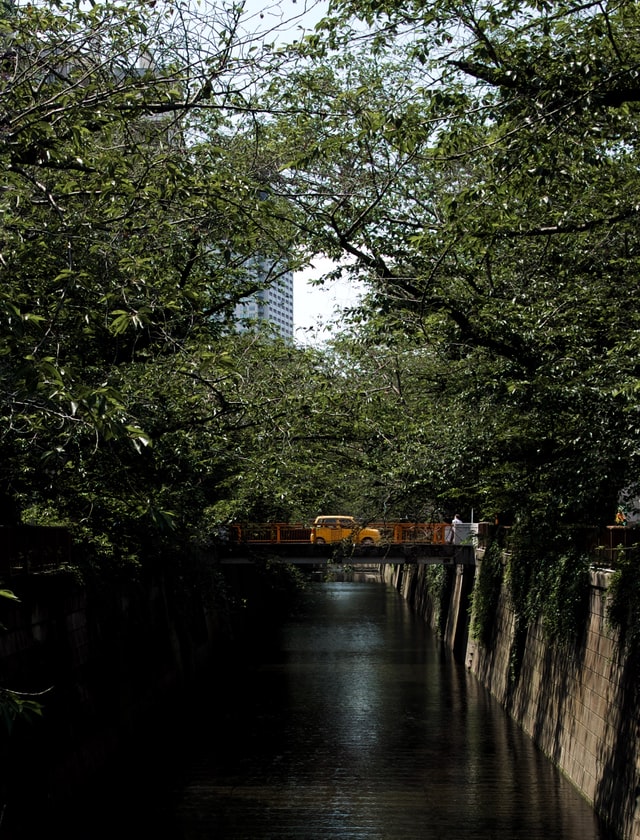 The Meguro Sky Garden is a place I highly recommend you visit as I'm sure you will be mesmerised by the awesome design. It's unbelievable how the garden can make you feel like you're on a different planet, away from the busy streets of Tokyo.
Related: When is the Cherry Blossom Season in Tokyo
Shokakuji Temple
Nakameguro does not have many temples or shrines except for the 400 year old Shokakuji temple. A short walk from the Meguro station, this is a Buddist shrine where you will feel most peaceful.
Take a walk along the Meguro riverside
If museums are not your thing, a walk along the Meguro riverside is not to be missed. Though many visit for the cherry blossoms, this is beautiful during any season. The fall colours will have you swooning over as much as the pretty flowers in spring.
The Meguro riverside is lined with plenty of stylish cafes where you can grab a bite to eat or a coffee to go, while you soak up the sights and some sun.
Related: Things to do in Kochi Japan
Shop at the lovely boutiques of Nakameguro
Nakameguro has heaps of boutiques selling trendy and fashionable clothes designed by local designers. You can pick up unique, sophisticated and one-of-a-kind designs here.
Tsutaya
Tsutaya is a popular book store chain in Japan, frequented by bookworms and those looking for unique gifts for their loved ones. Each Tsutaya store is artistically designed and the branch in Nakameguro is no different. Take your time to relax amongst the books and pick a few for yourself and your friends.
Related: 6 Best Things to do in Ishigaki Island
Places to eat in Nakameguro
That brings us to the loads of places you can actually sit down, grab a bite and enjoy the art around you:
Starbucks Reserve Roastery Tokyo
One of the newer hotspots is the Starbucks Reserve Roastery Tokyo, which always seems to be full with the hip and the young having animated conversations over delicious smelling baked goods and coffee.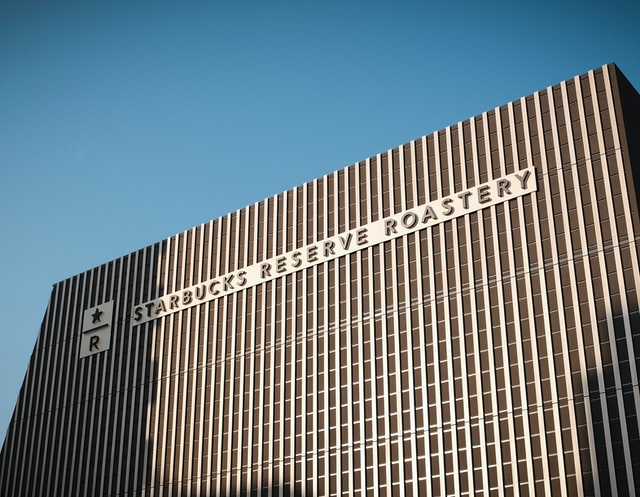 If you're thinking that you didn't travel all the way to Japan to simply chill in another Starbucks, wait till you see this one.
Related: Here are top things to do in Saitama Japan
This is indeed one of the best Starbucks in the world, and the largest, spread across 4 floors, spanning a total of 32,000 sq ft.
As you can expect, the coffee is one of a kind, only something that Starbucks can achieve, and the interiors are super classy.
And it's not just the size that makes this awesome. There is a terrace where you can carry your coffee and chill while feasting your eyes on the cherry blossoms.
Now, that is some seriously large space for coffee!
Get drunk on artisanal coffee
While there are many cafes in Nakameguro, one of the popular ones that sell artisanal coffee is Onibus.
It might take a bit of your map reading skills to find the cafe but you can have fun exploring the backstreets as part of it.
There are newer cafes that are becoming popular too, like the Blue Bottle Coffee and Streamer Coffee Company.
These days there seems to be quite a crowd waiting for coffee from these cafes as well.
Eat at popular Nakameguro Restaurants
All that strolling and shopping and sightseeing is bound to build up an appetite.
If you're done with the coffees, head to some of the restaurants in Nakameguro. Honestly, every single restaurant in the neighborhood deserves a try, but some of my favorites are Yakitori Akira and Chum Apartment.
Yakitori Akira is always my go to place for some yum comfort food. When the stomach growls, head to this restaurant for super soft meat pieces on skewers.
Wash it down with their splendid plum wine. The restaurant usually gets crowded and sometimes you might have to wait a while to get in, but believe me, it's totally worth it. The interiors are beautiful, with a rustic touch and very relaxing.
Chum Apartment is another favourite and usually I'm torn between Yakitori Akira and this lovely paradise of a cafe.
I call this a paradise because that's how you will feel when you step in. Designed by the famous Japanese artist, Chiharu Yoshikawa, this renovated old mansion comes alive in mediterranean colours and decor.
The food is equally good and well presented, so don't forget to take your camera along. When you've eaten to your heart's content, head to the quaint ceramics store above the restaurant for some retail therapy.
If we are talking about places to grab a bite or to sit down, chill and enjoy a meal in the neighbourhood of Nakameguro, the list wouldn't be complete without mentioning the famous pizza restaurant Seirinkan.
This place makes the best pizzas in Tokyo, hands down!
After the restaurant got really popular, thanks to David Chang mentioning it on his show that is airing on Netflix, it gets difficult to find a spot in the restaurant.
But if you can, do feast on their specials cos this is not to be missed. Although, to give you a headsup, don't expect the pizza to taste like the ones you had in Italy.
These are made by the pizza chefs with local Japanese ingredients, so the pizza tastes similar, yet quite different, but all in all, heavenly!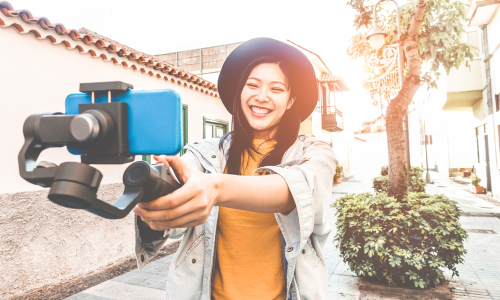 Hiya! I'm the main author of Japan Truly. I love everything Japan and love testing out Japanese products, be it skincare and makeup or gadgets! You'll find reviews of some of the best selling Japanese products (tried and tested) right here!