Looking for a guide to Jiyugaoka Tokyo's little Europe? Read further to know more about Jiyugaoka, a neighbourhood in Japan that feels like Europe.
While everyone in the world rushes to go to Europe that is now overcrowded with tourists, take the road less travelled to something as beautiful as the streets of Europe and food as delicious as western cuisine.
What are the things to do in Jiyugaoka?
Jiyugaoka is situated in the southern end of Meguro and is the Little Europe of Japan. You can enjoy walking in Marie Claire street with a view of cherry blossoms, visit the Kumano shrine and Kuhanbotsu. Gontran Cherrier, Potato Cream, Koe Greens, Yakumo Saryo are some of the places that offer amazing food in Jiyugaoka. For shopping, you can hop to Acme, Today's special and Lisette for amazing homeware and furniture items.
While in Japan, it is common to visit Harajuku or Asakusa but visiting offbeat places like Jiyugaoka is the real deal. Jiyugaoka neighborhood is pretty small, located a 10-minute train ride from Shibuya, yet isn't so common.
Jiyugaoka is referred to as osharena machi by the locals meaning "a stylish and sophisticated place". It is a place with beautiful and narrow streets, trendy fashion stores and boutiques and cosy cafes.
Without further ado, let's get to the guide of things to do in Jiyugaoka, the most dreamlike place in Japan!
Related: Best Onsen Style Spas in Tokyo
Things To Do In Jiyugaoka Tokyo's Little Europe
History and Background of Jiyugaoka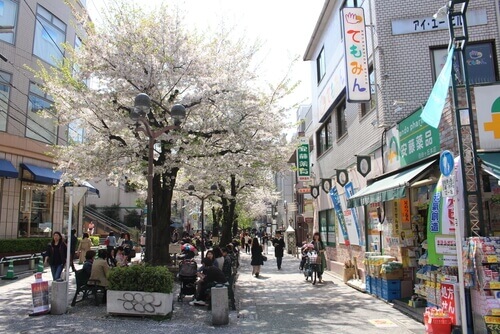 Jiyugaoka earlier used to be a rural area in the southern end of Meguro and developed only after the train services were started in the 1920s. The place was named after a local school known for its liberal studies which literally means "Freedom Hill" in the Taisho period.
It was demolished during World War II but was soon rebuilt and revamped. Currently, Jiyugaoka is one of the most desirable places to live in Japan because of its beauty. The population of the town is only around 7500 as of 2013.
Most of the people living in this town since the beginning belonged to the middle class as this town has a lot of private schools and after school juku. Also, a really interesting fact is that Jiyogaoka has had its own newspaper since 1919.
Every time you visit the place, you'll experience a relaxing holiday vibe with people enjoying brunch in outdoor cafes, some pedestrians on the seat while others shop for artsy craft items or fashionable clothes.
Related: Check out when is the cherry blossom season in Tokyo to experience its beauty!
How to Reach Jiyugaoka
Taking a train route to reach the town is quite easy and affordable.
From Tokyo you can take the JR Yamanote line to Shibuya. Then you can transfer to the Tokyu Toyoko line for Jiyugaoka. It will take upto 45 minutes.
From Shinjuku you can take the JR Yamanote line to Shibuya. Then you can transfer to the Tokyu Toyoko line for Jiyugaoka. It will take upto 25 minutes.
In case you do not prefer public transport, you can rent a car or take the local cab but it will be a bit expensive.
Related: Check out the 3-Day Tokyo itinerary if you're planning a Tokyo trip!
Things to See in Jiyugaoka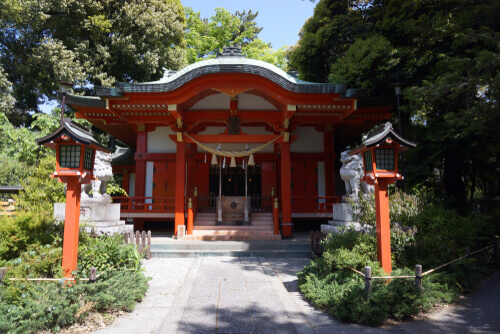 Wondering what to do in Jiyugaoka? Well, there's a lot you can do that will give you the best experience of the neighbourhood. 
Marie Claire Street and Green Street
You can visit Marie Claire Street and Green Street and take a quick stroll on these streets, it is in the direction of Midorigaoka station. The entire streets are laden with sakura trees perfect for hanami spots.
These cherry blossom trees add extra beauty to these streets, with western boulevards and benches in the right places. You can sit on the benches to enjoy the spring season with pink blossoms everywhere and watch around or dine al fresco in Jiyugaoka restaurants.
Marie Claire Festival in the month of May is an amazing annual fest when the town comes to life with vibrant decorations, different kinds of food stalls and live performances. The event takes place on the streets and it's lively and vibrant.
1000+ stores open stalls, host special events, and sell products in this festival in the annual Megami Festival in the month of October for two days which is extremely exciting to see and enjoy.
You can hop onto the small interior and lifestyle stores like Idee Shop and Today's Special, Acme Furniture etc. in the north side.
Todoroki Ravine Park
Todoroki Ravine Park, in contrast to the majority of Japanese parks, is like an untamed jungle. It is the lone valley among Tokyo's 23 wards, and because it isn't particularly well known, you may genuinely enjoy the serene and lovely scenery.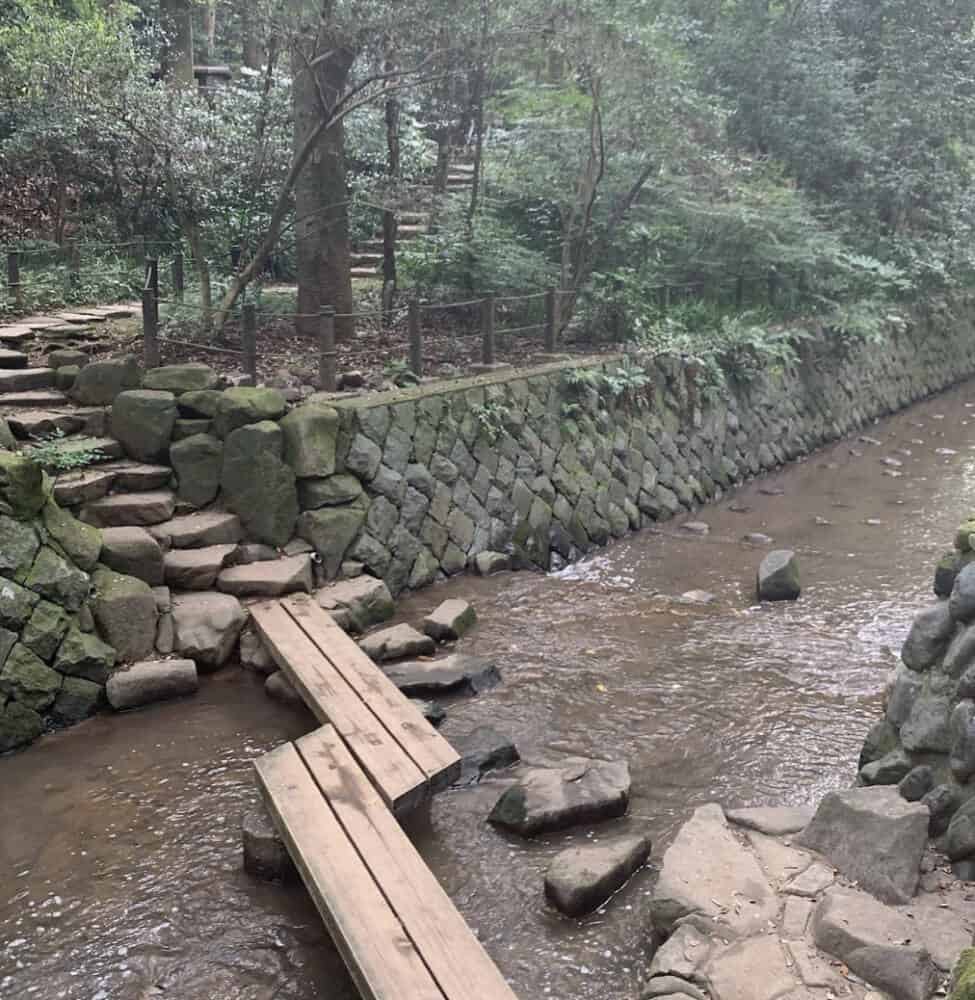 There is a river and a waterfall, and there are benches placed throughout the area so you can sit and enjoy the view. If you're looking for a natural fairytale realm where you can escape reality, we advise you to visit this park.
La Vita
La Vita Jiyugaoka is a replica of the real Venice beauty and you can enjoy gondola rides indulging in dolce far niente in the afternoon.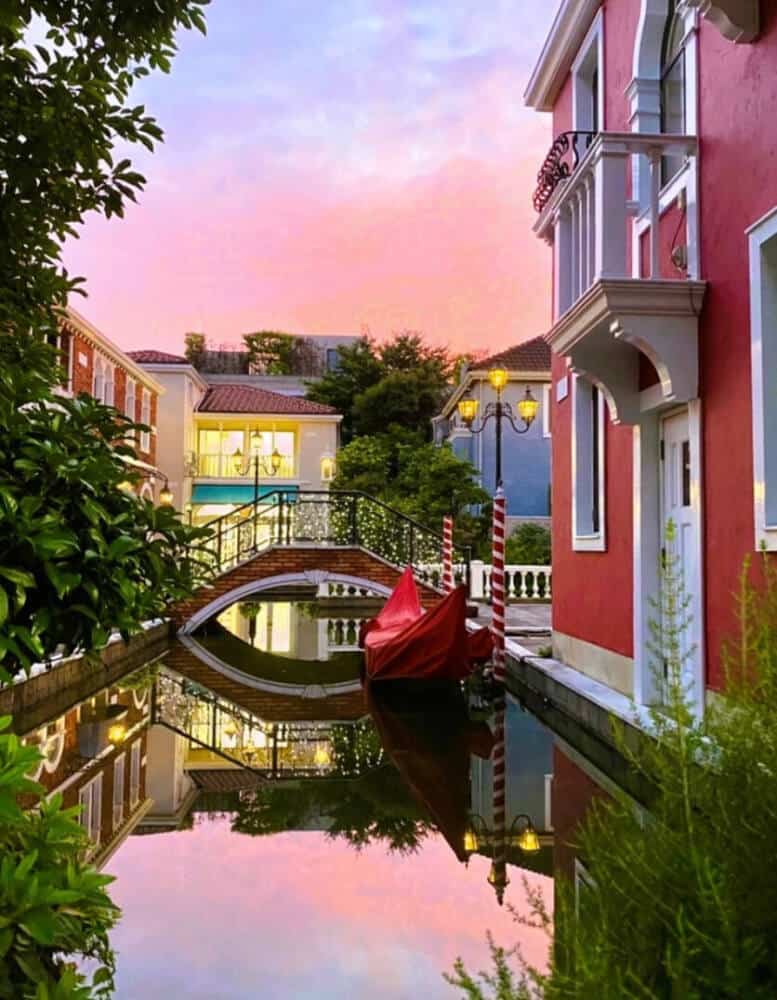 La Vita: 2-8-3 Jiyugaoka, Meguro-ku, Tokyo
The cosy canal, the gondola ride, clock tower or venetian bridge will all feel nothing less than a town in Europe embraced in Italian architecture. Between all these touristy sights, you'll also find a salon, pet-friendly cafe and several shops. 
Kumano Shrine
You should definitely visit the 800 years old Kumano Shrine known for hosting the good old Jiyugaoka International Friendship Mikoshi Festival annually in September.
Kumano Shrine: 1-24-12 Jiyugaoka, Meguro-ku, Tokyo
Kuhonbutsu
You can also visit Kuhonbutsu also known as Joshin Temple that is surrounded by woodlands. 
Kuhonbutsu: 7-41-3 Okusawa, Setagaya-ku, Tokyo
There's so much to do in the little Europe of Japan that will keep you busy and entertained. If you're not a fan of visiting tourist sites, you can always skip it and chill by the streets watching beautiful blooms of the Japanese cherry blossom.
Related: Here are some of the best things to do with kids in Tokyo if your kids are coming along with you to Japan!
Where to Eat in Jiyugaoka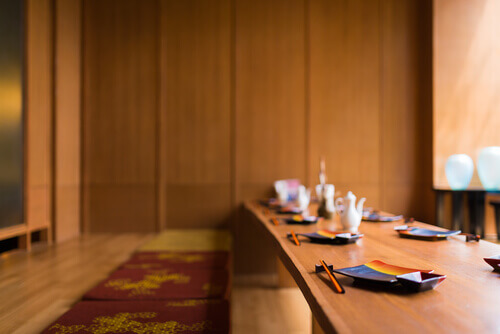 Breakfast, lunch or dinner Jiyogaoka is the ideal location for food and foodies. You'll get amazing delicacies in trendy Jiyogaoka restaurants and cafes.
Boulangerie Gontran Cherrier
A couple of steps away from the town's main exit is a very famous Jiyogaoka bakery, Boulangerie Gontran Cherrier famous for its fresh baked items like bread, pastries, viennoiseries, and sandwiches. You can hop into the bakery and enjoy a piping hot cup of tea or coffee. Fresh juices are also available.
Gontran Cherrier: Jiyugaoka A Bldg. 1F, 2-9-17 Jiyugaoka, Meguro-ku, Tokyo
Potato Cream
Potato Cream is another popular and minimalistic Jiyogaoka bar to grab quick snacks. They serve mashed potatoes with culinary twists like chicken with Gorgonzola cheese and potato cream, eggplant and minced-meat with tomato cream.
The items are served in small cups that are perfect for takeaway. You can enjoy them in the bar or take it out according to your convenience.
Potato Cream: 1-25-2 Jiyugaoka, Meguro-ku, Tokyo
Koh Greens
For Vegetarians, get yourself a light meal at Koh Greens. They serve fresh and organic fruits and veggies to prepare the best food at this Vegetarian Jiyogaoka restaurant. It's a salad bar where they serve their food in wooden bowls. I loved their salad so much and 100% recommend it.
Koe Green: 2-9-19 Jiyugaoka, Meguro-ku, Tokyo
Shutters
Shutters is another place for meat lovers that offers flavoursome and juicy spareribs as well as salads. You can enjoy the al fresco dining here as it's on the Marie Claire promenade. 
Shutters: 5-27-15 Okusawa, Setagaya-ku, Tokyo
Yakumo Saryo
To enjoy a fancy dining experience with a kaiseki meal, you can take a 20-minute walk to Yakumo Saryo. This is one of the best restaurants in Jiyugaoka with an elegant setting and contemporary design. 
Yakumo Saryo restaurant is full of zen aesthetics that'll give you a mixture of Buddhist-Japanese vibe. It is very calming and peaceful.
Yakumo Saryo: 3-4-7 Yakumo, Meguro-ku, Tokyo
Tea House Kosoan
If you're a tea connoisseur, head to Tea House Kosoan which is more than a century old. You can sip a cup of matcha or wagashi while enjoying a beautiful garden view full of tatami flowers.
Tea House Kosoan: 1 Chome-24-23 Jiyugaoka, Meguro City, Tokyo 152-0035, Japan
Sweet Forest
Head to Sweet Forest for heavenly desserts and enjoy their fantasyland decor of the little cafe. 
Sweet Forest: 2-25-7 Midorigaoka, Meguro-ku, Tokyo
Peter Rabbit Garden Cafe
The world-famous children's book The Tale of Peter Rabbit by Beatrix Potter served as the inspiration for Peter Rabbit Garden Cafe. You can meet Peter Rabbit and his buddies in this cafe while being surrounded by the outdoors. There is a patio, a gift shop, and a cafe where you may dine and drink. The roomy setting is peaceful and comfortable for some downtime.
The culinary items on the original menu here are based on British cuisine and are made with seasonal and local ingredients. There are many different items you can try, including salad, french breakfast, roast meat, beef stew, cottage pie, and more. A lot of the dishes at this restaurant are inspired by The Tale of Peter Rabbit.
Peter Rabbit Garden Cafe: Jiyugaoka Myu 1F, 1-25-20 Jiyugaoka, Meguro-ku, Tokyo
Related: Check out the best museums to visit in Tokyo for some off-beat fun!
Where to Shop in Jiyugaoka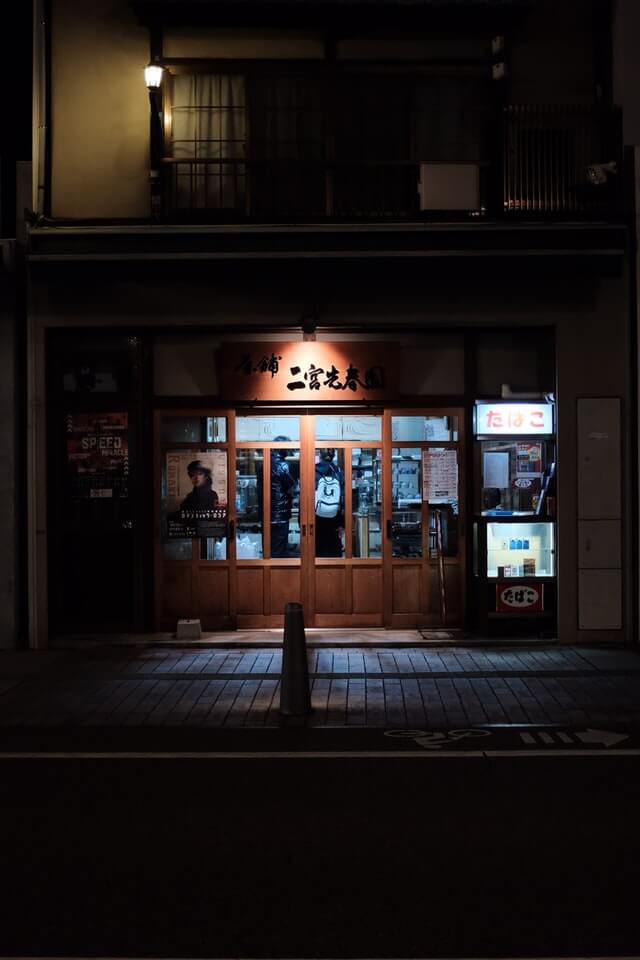 Today's Special
Shopping in Jiyugaoka is quite famous because of their homeware stores as well as fashion boutiques. You've to visit Today's Special and Koe House which is full of kitchenware, cosmetics, gourmet food, skin care products etc.
Today's Special: Japan, 〒152-0035 Tokyo, Meguro City, Jiyugaoka, 2
Koe House/Koe Green: 2-9-19 Jiyugaoka, Meguro-ku, Tokyo
Acme
If you're interested in designer furniture and stuff like that, Acme is a great option for you which is just a station away where you can get trendy furniture for your home. Lisette is a concept store you can check out that sells cosy corner stuff and garments imported from France.
Acme Furniture: 2 Chome-17-7 Jiyugaoka, Meguro City, Tokyo 152-0035, Japan
Lisette: 1 Chome-24-6 Jiyugaoka, Meguro City, Tokyo 152-0035, Japan
Related: Here are the list of best things to do in Saitama, Japan!
The Japanese Little Europe
The small little European town of Japan is so beautiful and perfectly gives out a holiday vibe. If you just wanna chill and have a good time, Jiyugaoka should definitely be on your list. Hope this little guide helped you plan your vacay!
Also Read: