Here's how to navigate in Japan. Read on to find the full guide to the most efficient way to navigate in Japan. Check it out! 
Are you planning on visiting Japan anytime soon? Then you might need a navigation guide to assist you on your trip. Check out our convenient guide to navigate Japan down below!
Japan, the land of the rising sun, is definitely a destination one must visit at least once in their lifetime. It's got natural hot springs, awestruck sceneries, friendly people, fantastic culture, and not to mention delicious and luscious Japanese food that can literally make you want more.
If you're visiting Japan, either alone or with family you should be aware of the Japanese transportation system and how they operate.
And if you're a non-Japanese, traveling through the busy streets of Japan might be intricate. That's why we've brought you the best and most convenient guide to navigating across Japan. 
So read further below to find out how you can make your trip to Japan effortless and joyous!
How To Navigate Around Japan
Japanese Transportation System
When visiting a new country, people often get confused as to how they should travel across the country. Especially if they're traveling to non-English speaking countries like Japan.
And Japan, as we know, has one of the busiest cities in the world and you don't wanna get lost in such cities.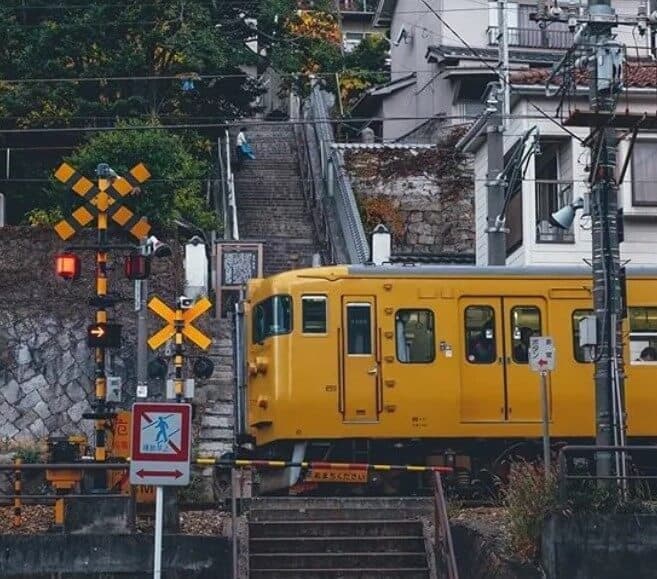 Japan has a fast-moving and reliable transportation system that consists of both public and private transportation that can operate in a manner most first-timers who visit Japan deem complex.
However, with our navigating guide here we can help you choose the best and most comfortable ways to travel across Japan without a hassle.
Let's take a look at the modes of transportation that operate in Japan and you can choose your preferred mode accordingly. The modes of transportation in Japan are:
Buses
Trains 
Subway 
Taxis 
Private Rentals
Ferries
Flights 
Buses In Japan
Using the public transportation system is the best way to feel and understand how locals travel. And that's why we included buses in our list so you might want to experience how most Japanese people travel throughout the country.
Buses in Japan are of two types, the first is short-distance buses that only travel to areas within a set limit and the second is highway buses or long-distance buses that travel from one city to another.
Traveling by bus is the go-to option for most people in rural areas due to their availability and affordable rates.
Rates are calculated according to the distance traveled but they can be cheap in cities. Most buses in Japan have an electronic display where the bus number and destination are shown in English so you know which bus to get into.
Japanese Railway System
Japan is known for its high-speed trains that are quite comfortable and trains are the preferred mode of transportation for most Japanese people. We highly recommend using trains when traveling long distances in Japan because they're reliable and guaranteed to offer you a safe journey.
Trains in Japan are of two types:
Regular Trains – There are regular trains in Japan such as express trains, local trains, limited express trains, etc that operate across the country. These trains travel at different speeds but not as fast as bullet trains.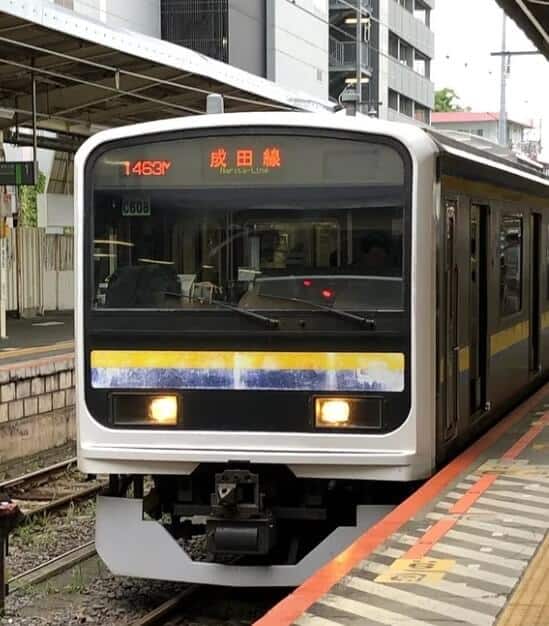 Bullet Trains (Shinkansen) – Bullet trains are an icon in Japan. They travel at a 320km per hour speed which can take you to your destination in no time. Japanese bullet trains also offer a range of facilities like comfortable seats, Wi-Fi, food, and beverages, for customers. Most bullet trains in Japan operate in busy cities like Tokyo, Kyoto, Osaka, etc.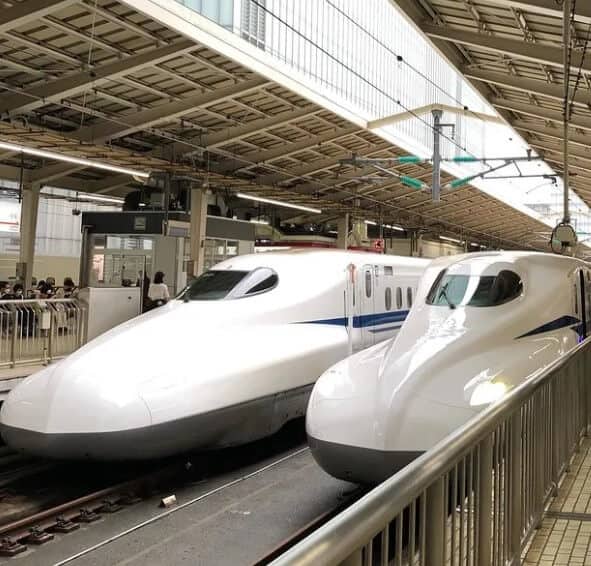 A budget-friendly way to travel across Japan by train is to obtain a Japan Rail Pass. With this pass, you're eligible to visit all areas in Japan on Japan Rail trains and buses. You can choose a package according to your trip schedule. 
How To Obtain A Japan Rail Pass Online?
You can obtain a Japan Rail Pass via the Japan Rail Pass website. This website operates from 4 am to 11:30 pm hence make sure to purchase the rail pass within this timeframe.
Obtaining an online rail pass requires you to pay only through a credit card and the purchaser of the pass must have his/her name on the credit card.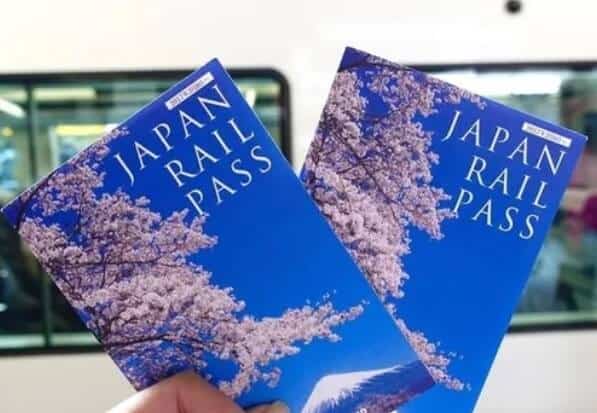 When purchasing, make sure to provide your name, passport number, and e-mail address. Furthermore, you can also reserve seats on the website for any train you prefer.
If you're traveling with your family, you can purchase tickets for them through your credit card as the Japan Rail Pass system allows you to purchase 6 more tickets. However, the entire family must have the same route in order to make additional payments from the same credit card.
Once the purchase is complete, you can obtain your Japan Rail Pass at the railway ticket office in Japan by presenting your passport and the passports of your family members if you're traveling with them.
Please ensure that you obtain the pass within its validity period. This pass allows you to only travel on JR trains and buses. To know more about Japan Rail Pass check out their website.
Subways & Metros in Japan
Japanese subways are a fast and budget-friendly option to get you to your destination. They mostly operate in urban areas from 5 am to midnight. Subways in Japan also make announcements in English which are helpful for tourists.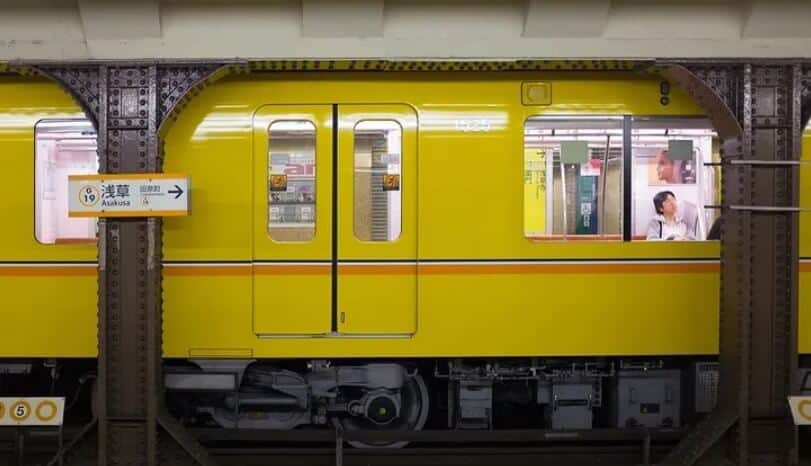 A convenient way to use public transportation like buses, railways, and subways in Japan is to obtain an IC card. They can be used to pay for any public transport in popular Japanese cities and even to pay restaurant bills.
How To Get An IC Card In Japan?
Most railway stations in Japan sell IC cards on ticket machines or ticket counters. You can recharge the card on the machine and also check the available balance. The initial charge is a sum of 500 yen which is refundable and the card must be charged with a sum of 1500 yen.
To use IC cards in restaurants and stores, the card must be charged with a maximum amount of 20,000 yen. Whenever you use the IC card, you can check the available balance when purchasing at stores or passing a ticket barrier.
Taxis in Japan
Japan has some of the most expensive taxis in the world but they're useful if you've just arrived in Japan and wanna get to your hotel. They're also ideal when traveling with family or if you happen to travel at midnight.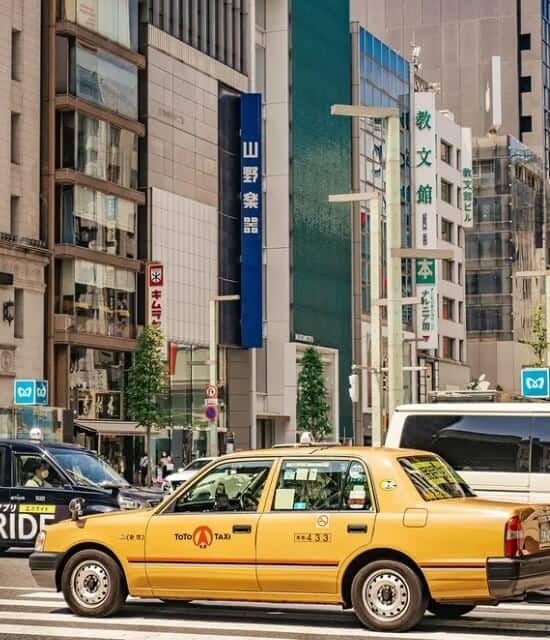 Most taxis in Japan can accommodate up to 4-5 people and they're known to provide luxurious facilities hence the high rates. You can pay for taxis using cash, credit card, or IC card.
Private Rental System In Japan
If you're traveling to Japan with your family and want to navigate several places then a private rental is an ideal option.
Since public transportation can be packed, they cannot always offer you a comfortable ride, therefore renting a private vehicle can help you load all your luggage and allow you to travel to and stop at any places you wish.
The charges of renting a private vehicle will depend on the type of vehicle you choose and the company itself. A renowned private rental company in Japan is Toyota Rent a Car.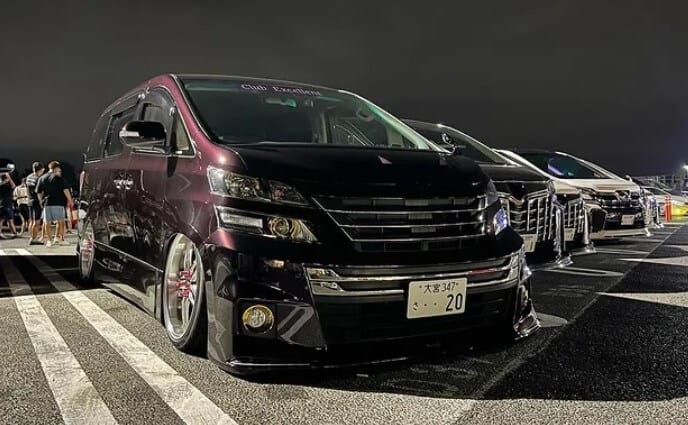 There are several procedures to rent a vehicle in Japan: you must have an International Driving Permit (English & Japanese versions), and credit card, and you must adhere to the regulations of the company as well.
Japan's Fleet of Ferries
Ferries are popular in Japan since there are several islands surrounding the country. Hence, ferries come in handy to reach the islands and they're also not very expensive.
Some ferries in Japan offer arrangements like first, second, and special-class options while special class is the most expensive one. There are also other facilities in ferries like cafeterias and recreational activities.
Air Travel in Japan
Flights are essential for tourists in Japan because it helps them navigate any part of Japan. There are multiple domestic airline services in Japan like Jetstar, All Nippon Airways, and AirAsia.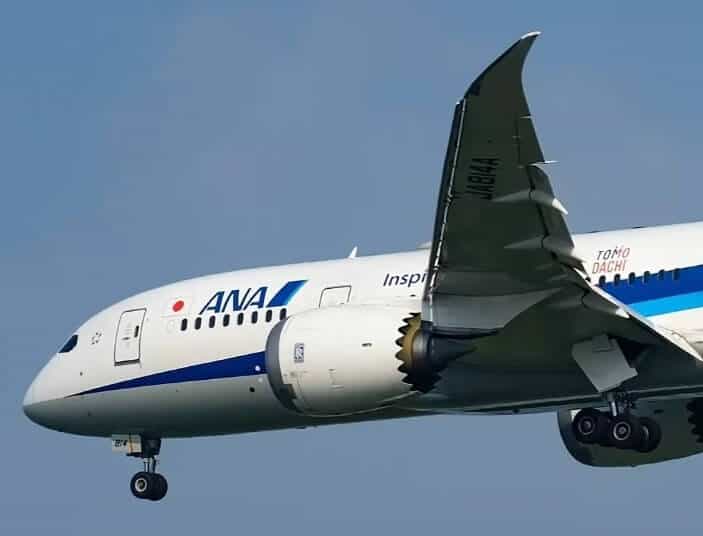 Tourists can effortlessly book flight tickets on the airlines' website as it's available in English. Since Japan has a large-scale domestic airline system with fierce competition, the ticket prices are quite reasonable.
Websites And Applications For Effortless Traveling in Japan
Since we're living in the digital world we have a ton of options to navigate throughout Japan with the help of certain websites and apps. We've listed some of the reliable websites and apps below.
Japan National Tourism Organization (JNTO) – This is the official website of the national tourism organization in Japan and it's the most reliable and informative website to learn the routes in Japan and how to navigate seamlessly.
JNTO website consists of travel guides and schedules of trains and buses. The site is available in English and 24 other languages hence you can effortlessly navigate through the site.
Japan Bus Online – Japan Bus Online is a website that's only designated for bus travel in Japan. If you're considering traveling by bus then it's best to book tickets in advance especially when traveling long distances.
The website is available in English and is extremely user-friendly. All you have to do is select your preferred bus service and type in your location, destination, and departure date to book your tickets.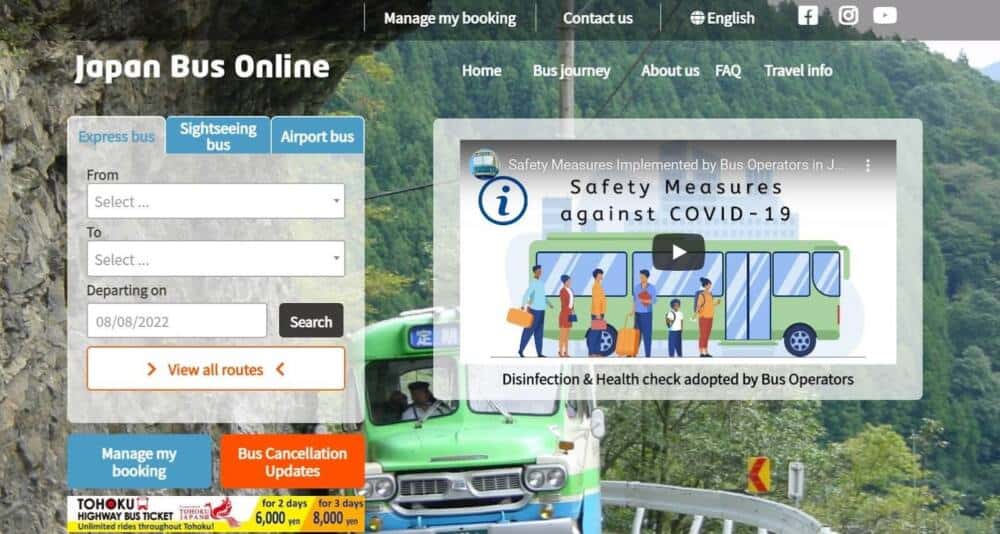 Google Maps – Wherever you're and wherever you go, Google Maps will be at your assistance anytime. It's the best app to find out your current location and also provides the easiest routes to your destination. The best part is that it's user-friendly and also provides the train routes and times when in Japan.
Uber Japan – Uber is a renowned app around the world where you can book your taxi according to your budget. Uber in Japan is slightly expensive due to limited drivers but less costly than Japanese taxis during the night. You can hail an Uber from anywhere in Japan and if you're already using Uber, then you know how reliable it is.
And here we've come to the end of the navigating guide. Hope you find this article helpful to navigate across Japan by choosing your preferred method of transport.
Best Way To Navigate In Japan: Guide: FAQs
What is the best way to get around in Japan?
The best and highly recommended way of traveling in Japan is using the public transportation system, especially the trains. Over half of Japan's population travel by trains since it's efficient, reliable, and mostly available. Trains in Japan are of two types, regular and bullet trains. Regular trains are available all across Japan and they can either be express or normal trains. Meanwhile, bullet trains are popular among tourists because they offer luxurious facilities. 
How do you navigate around Japan?
Navigating around Japan can be done by using the transportation system available in the country. There are both public and private transportation systems in Japan. Public transport in Japan consists of buses, trains, and subways while private transports are taxis, rentals, and planes. 
What is the main way to travel in Japan?
There are multiple ways to travel in Japan since transport in Japan is available at your fingertips. Some of the reliable and easy ways to travel in Japan are buses, trains, subways, planes, ferries, taxis, and private rentals.