We curated a list of our favorite Japanese organic skincare and makeup brands. Check it out!
You treat your body with a lot of care, feeding it only clean and healthy foods, so why should it be any different for your skin?
The quality of the products you use on your skin greatly affects how it looks. Some of the best skincare and makeup brands come from Japan.
If you're currently in Japan or simply a fan of Japanese skincare and makeup products, you will be pleased to know that there are several Japanese organic makeup brands.
Here I have put down for you, a list and reviews of the Best Japanese Organic Makeup Brands:
Top Japanese Organic Skincare and Makeup Brands
Ruhaku Skincare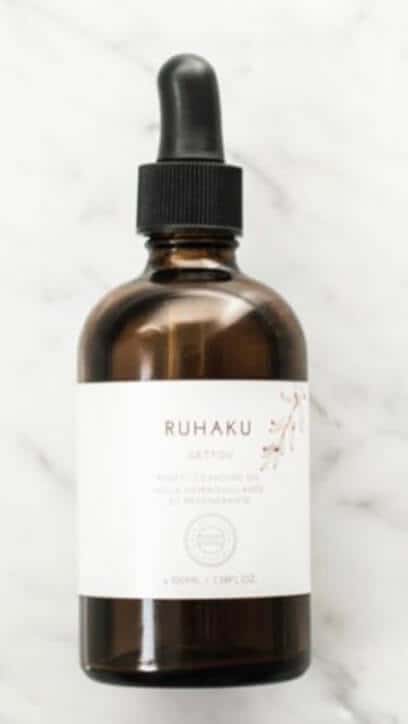 Ruhaku skincare is an organic Japanese skincare brand that originated in Okinawa. The main ingredient used in the Ruhaku skincare line is the gettou.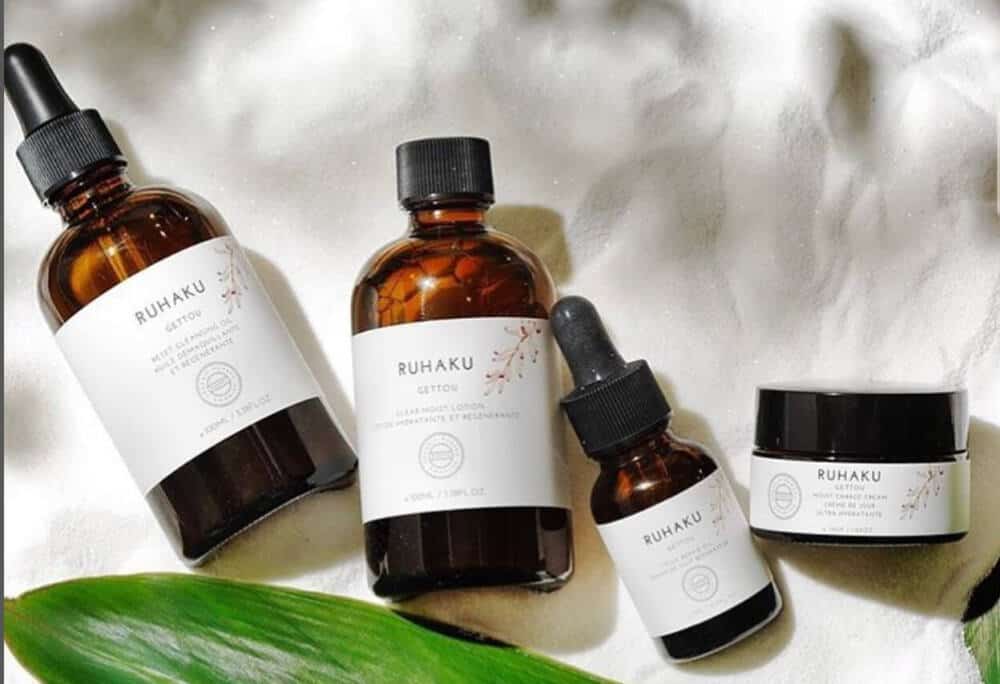 This plant is only found in Okinawa and has antibacterial and antiseptic properties. Gettou can also be used for UV protection and also has antioxidants that's good for the skin. 
If you're looking for an organic Japanese skincare without parabens then Ruhaku skincare is a great choice. It's recommended for dry and sensitive skin types. It's also recommended for maturing skin as it has anti-aging properties.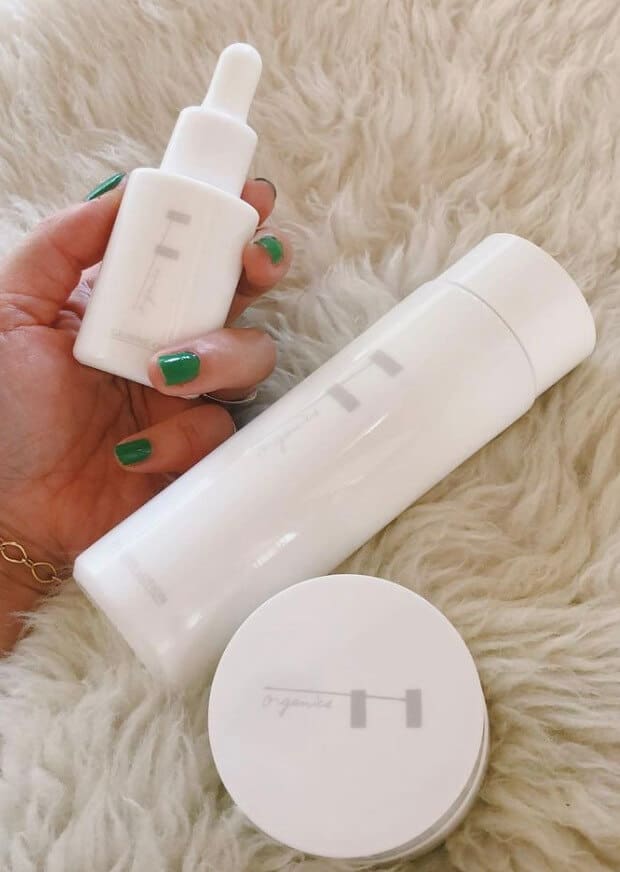 F organics is one of the best natural Japanese skin care brands and is recommended for aging skin to fight the signs of aging. It's also recommended for dry skin. The F Organics products are formulated with ingredients like pomegranate that improves skin texture.
It also contains Onopordum acanthium that reduces irritation that is often accompanied with dry skin. It improves the skin regeneration process as well and balances the skin. F Organics skincare products also balance the sebum production of the skin.
MiMc
The first one on this list of best Japanese organic makeup brands is MiMc
There are many people with sensitive skin who struggle to find makeup and skincare that does not react.
I have personally come across women who have had their skin immediately turn red and inflamed, or break out on using certain brands of makeup.
Even today, it is quite a struggle to find hypoallergenic makeup that is safe on the skin.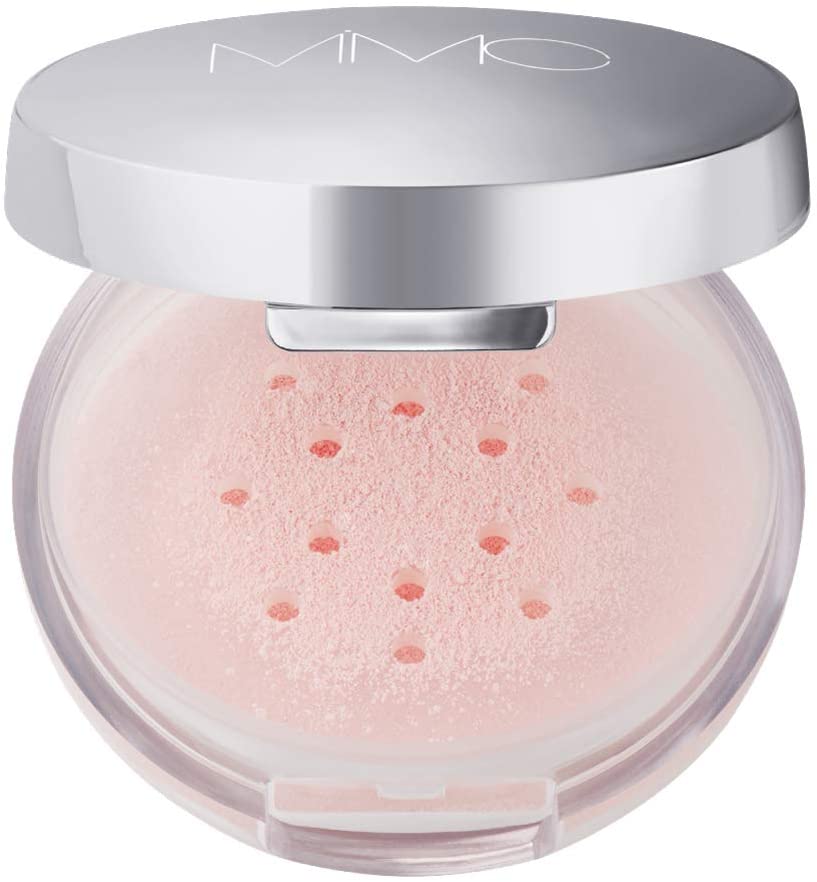 MiMC was created by such a person, who couldn't find the right kind of makeup that would be safe on her sensitive skin.
The founder of the brand, Kotobuki Kitajima, was still in university when she discovered what a pain it was to find options for her kind of skin.
Rather than waiting around for the world of cosmetics around her to evolve, she decided to help people like her.
Today we have MiMc with a whole range of organic cosmetics and makeup, all, safe on the skin and cruelty free.
Whatever it is you might need, right from bases, compact powders, makeup removers to serums, lotions and lip balms, you can take your pick.
All of these are made without chemicals or preservatives.
I especially love the eye shadow palettes in a range of shimmery colours that leave a rich pigment when worn.
The whitening mineral powder is another hot favourite. This is perfect to give you that matte finish along with a subtle glow.
It has an SPF of 50+ and PA++++, which means it also gives your skin maximum protection from the sun's damaging rays.
MiMc makeup and skincare products can be bought online.
Related: Japanese Beauty Secrets Revealed here!
The next one on this list of best Japanese organic makeup brands is a Japanese brand called 'Three'
Three is a very popular makeup and skincare brand in Japan and is easily available, both online and in the stores.
Don't be surprised to find it being endorsed by many celebrities and beauty editors.
The reason behind the brand's popularity is not a secret – it carries one of the widest options of shades you can find.
The quality of the makeup is also top notch, with the pigments super rich, the texture fantastic, leaving your skin looking and feeling great.
The other factor that sets Three apart from almost every other makeup and skincare brand in Japan is that its products contain more than 85% naturally sourced ingredients.
You can be sure that when the chemicals and preservatives are limited to a mere 15% or less, your skin is in safe hands.
The brand goes by the belief that nature has so much in abundance that what man makes can never match it.
This is evident in the variety of skin conditioning oils that you can choose from, to nourish your skin, improve its health and bring a beautiful glow to it.
I'm always tempted to buy every shade of lip gloss and every palette of eyeshadow, even though I promise myself that I'm going to stay good.
The brand is purely organic and does not test on animals, so you can wear the makeup guilt free.
The next one on this list of best Japanese organic makeup brands is Aqua Organic.
The makeup from the Aqua Organic range always makes me feel so fresh.
I guess that explains why I have so many of Aqua Organic's products in my purse! They are also packaged very well, look very cute, so you could consider that as a reason too.
Your skin always needs hydration, no matter how the weather is. Environmental pollutants, exposure to the sun and lack of nutrients can deplete the skin of moisture.
You can, of course, use a hydrating moisturiser but the makeup you use also matters in how hydrated your skin feels.
Aqua Organics creates all its makeup products from fresh fruit extracts, which is the secret behind how moisturising and refreshing it feels on the skin.
With absolutely no silicones or parabens, these makeup products are safe on your skin.
Other than fruit essences, these makeup and skincare products contain many botanical ingredients and mineral powder.
They are 100% organically made and not tested on animals.
Since they contain a lot of natural ingredients, they are not only amazing for sensitive skin but also very nourishing.
Another thing I've noticed about Aqua Organic makeup is that they don't require harsh face washed, soaps or makeup removers to remove them.
All you need is your regular gentle cleanser to do the job. This means you further ensure that your skin is treated gently with fewer products on it.
Related: Best Japanese cleansing oils to buy!
Next, this list of best Japanese organic makeup brands presents to you Jana Organic. Hana Organic is therapy for the skin, literally.
Just as Aqua Organic's makeup products are derived using fresh fruit extracts, Hana Organics gets its ingredients from real flowers.
These flowers not only lend the pigments to the makeup but also give them their rich nourishing properties.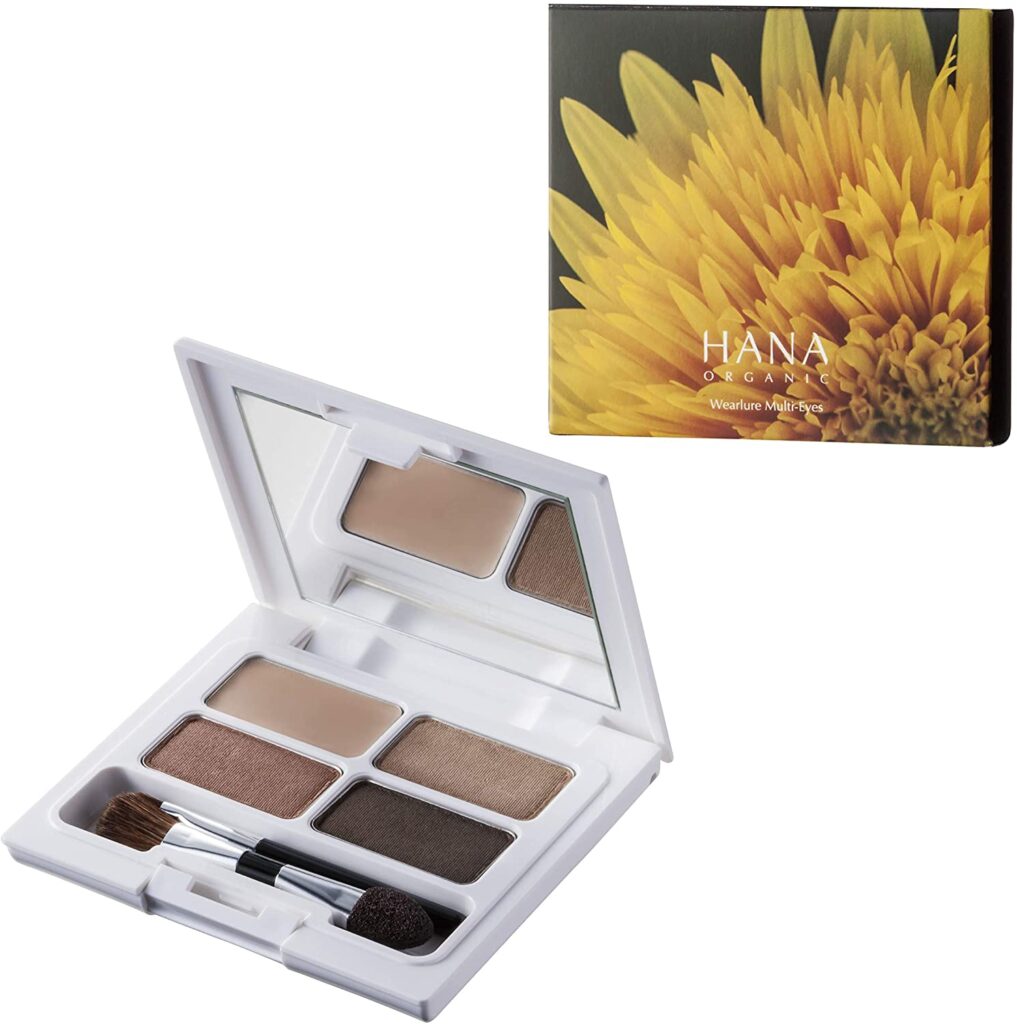 One of the highly recommended products by Hana Organic is eye makeup. The skin around your eyes is thin and very sensitive and deserves makeup that is gentle on it.
Hana Organic eye makeup is formulated without harmful ingredients like petrolatum or tar colouring and is purely made up of 100% pure and natural plant oils.
The cream makeup contains natural oils like argan oil and jojoba oil, which moisturise your skin while giving it a smooth and even texture.
These oils also contain vitamin E which feeds your skin.
Another active ingredient is Christmas Maritium, which controls excess sebum produced by the skin and protects the skin barrier, making your skin stronger and healthier.
The makeup tightens the skin, firms up fine lines and wrinkles and help slow down the ageing process.
That's not all…
Some of the makeup contains floral essential oils. While these work on improving the skin, they also help you relax, de-stress and in general improve your mood and state of mind.
Now, that's the kind of makeup I like, a holistic product that makes me glow from within!
The next one on this list of best Japanese organic makeup brands is Naturaglace. Naturaglace is my go-to makeup when I want to feel uber feminine and pampered.
The makeup is in lovely colours, each with a gorgeously rich pigment and a texture that is unparalleled.
If you envy women in the prime of their lives, with a subtle glow on their cheeks and wonder how to achieve that, you must try the makeup from Naturaglace.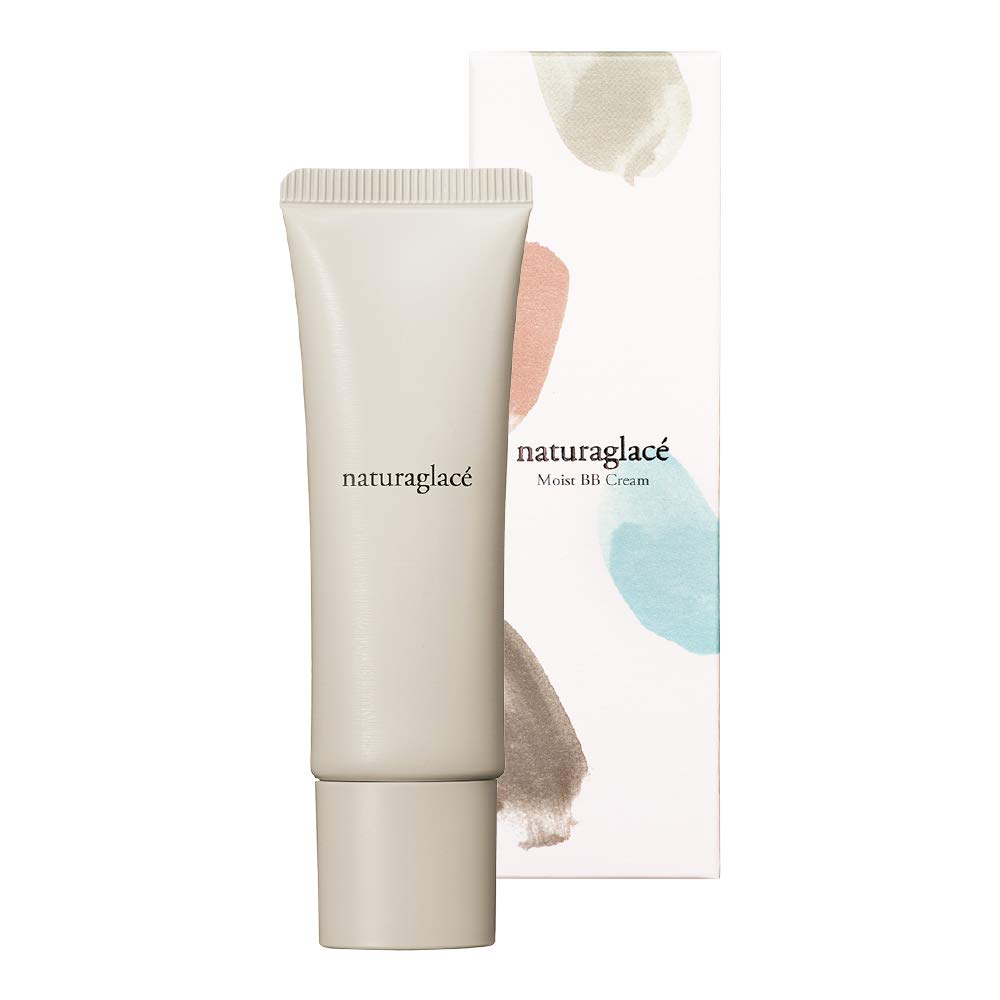 The brand caters to everyday makeup and I think it's wonderful that I can sport that healthy glow every day!
Naturaglace makeup, like most leading Japanese organic makeup brands, strives to ensure that your skin is taken care of first.
The products are formulated with 100% pure and natural ingredients and contain nourishing oils. Most of the makeup products contain a base that's a blend of argan oil, olive oil and squalene.
These mimic the natural oils produced by our skin. As we age, we lose this oil and the makeup helps replenish it.
The vitamins present in the oil nourish the skin, while the oils themselves moisturise and help retain the hydration in the skin. They also strengthen the skin barrier and make the skin more supple.
Over time, your skin begins to show a naturally healthy glow, which is only complemented by the pigment in the makeup.
Most of the makeup is fragrance free, however, you might get a tinge of floral fragrance in some.
This is because of the natural scent of the ingredients used. It's not overwhelming or too strong, though.
Shiro is one of the best Japanese organic makeup brands that appeal to the stylish, trendy and fashion conscious in the country.
Take a look at the range of makeup Shiro carries and you will understand why.
Shiro is a preferred brand by many Japanese not only for the range of colours and shades but also because you know exactly what you're putting on your skin.
The brand lists the ingredients clearly along with their benefits for the skin.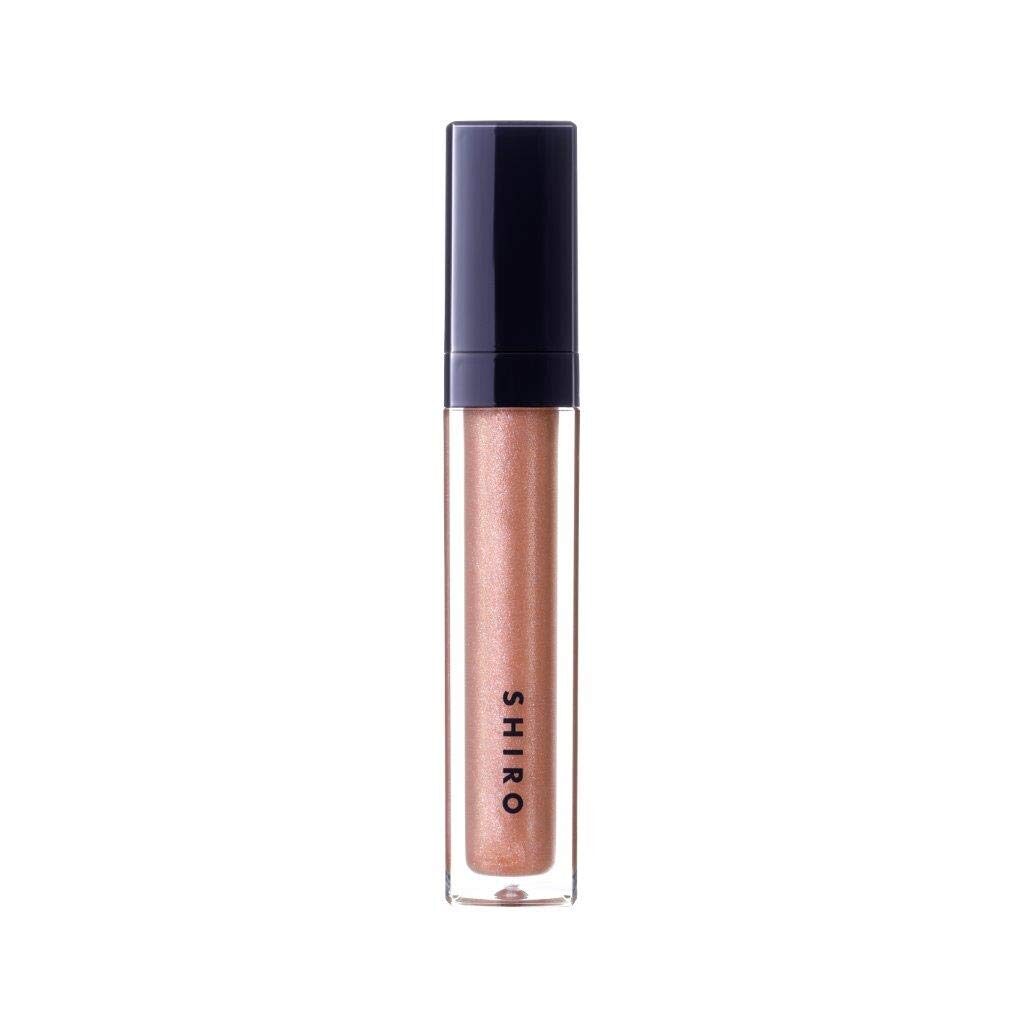 The name "Shiro" translates to "white", and this is reflected in the simplicity of the ingredients in the makeup and skincare products.
Shiro has its unique set of ingredients that form a base for many of its products. One of them is sake while the others are aloe, shea butter, licorice, yuzu and atzuki.
These ingredients are good for the skin, improve its health and texture, infuse moisture, tighten fine lines and strengthen the skin barrier.
The products are formulated with organic ingredients and not tested on animals.
One makeup item by Shiro you will never find me without is the lip gloss.
This is the perfect blend of lipgloss, with a creamy and shiny shade, along with the moisturising properties of a lip balm. The all-rounder, if you ask me!
MiMc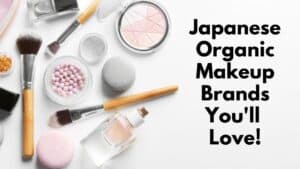 Check out the latest reviews of the best Japanese organic makeup brands.
Product SKU: 8845599663322
Product Brand: MiMc
Product Currency: JPY
Product Price: 6930
Price Valid Until: 2021
Product In-Stock: InStock