Are you looking for the best Japanese directors? Well, check out this list of top directors from Japan that have made the best movies of all time. Read further to know more.
The Japanese film industry is one of the oldest film industries. It has given rise to some of the most talented movie makers that the world has ever seen.
Japanese movies are unique and have storylines that are a blend of Japanese traditions and folklore with a blend of modern culture.
Who is the best Japanese director?
Akira Kurosawa is the best Japanese director who has made several films exploring different genres.
Akira Kurosawa is not only a world renowned director, but he is also the one who lead the way for other Japanese movie directors to showcase their work in the global film industry. Kurosawa's movies, like "Samurai" and "Yojimbo" drew much inspiration from western directors like John Ford. He was also inspired by western cinema and literature which was portrayed in his work.
When we think of Japanese films, the first thing that comes to mind is anime. But there is a whole other world of Japanese films that is waiting for you to explore.
Japanese directors are masterminds and their movies are true masterpieces. They have created a legacy that has impacted the film industry worldwide.
Here is a list of the best Japanese directors and their contribution to the world of cinema!
Best Japanese Directors: Quick Summary
| | | |
| --- | --- | --- |
| Best Japanese Directors | Best Movies | Years active |
| Akira Kurosawa | Rashomon (1950) | 1936-1993 |
| Yasujiro Ozu | Tokyo Story (1953) | 1929- 1963 |
| Seijin Suzuki | Branded to Kill (1967), Zigeunerweisen (1980) | 1956- 2007 |
| Kenji Mizoguchi | The Story of the Last Chrysanthemums (1939), The Crucified Lovers (1954) | 1923- 1956 |
| Hayao Miyazaki | My Neighbor Totoro (1988), Princess Mononoke (1997), Spirited Away (2001) | 1963- present |
| Kon Ichikawa | Tokyo Olympiad (1965), Odd Obsession (1959) | 1935- 2006 |
| Nagisa Oshima | In the Realm of the Senses (1972), Merry Christmas, Mr. Lawrence (1983), Empire of Passion (1978) | 1953- 1999 |
| Kaneto Shindo | Children of Hiroshima (1952) | 1951- 2011 |
Modern Japanese Directors
Kiyoshi Kurosawa
Kiyoshi Kurosawa is one of the most acclaimed and celebrated Japanese directors working today.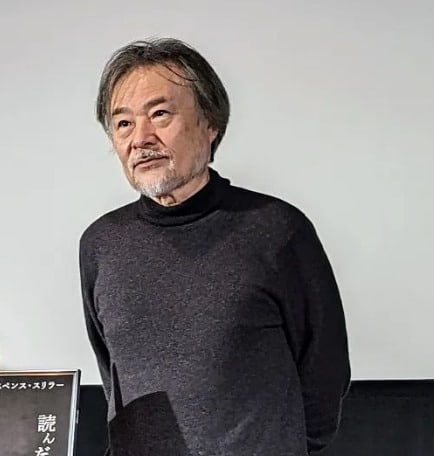 He is known for his particular style and skill of combining filmic horror and suspense with character-driven drama, tackling complex and often unsettling psychological themes.
His oeuvre includes critically acclaimed films such as Pulse (2001), Cure (1997), and Tokyo Sonata (2008).
Kurosawa's unique combination of filmic horror and suspense with character-driven drama is a trademark of his work and has earned him a reputation as one of the pioneering directors in the genre.
Many of his films focus on the turbulent inner lives of characters, often hinting at deeper anxieties and psychological issues that lurk beneath the surface.
His films often explore the horrific aspects of the human psyche without providing closure or definitive answers to questions posed in the narrative. As a result, Kurosawa's films are not only terrifying, but also thought-provoking and deeply affecting.
Though horror is a central element in Kurosawa's films, he often grounds his stories in a recognizable reality and touches on topics that are relevant to contemporary life.
In Pulse (2001), a haunting exploration of the modern disconnection between technology and the human experience, Kurosawa brings his signature skill of psychological suspense to the table.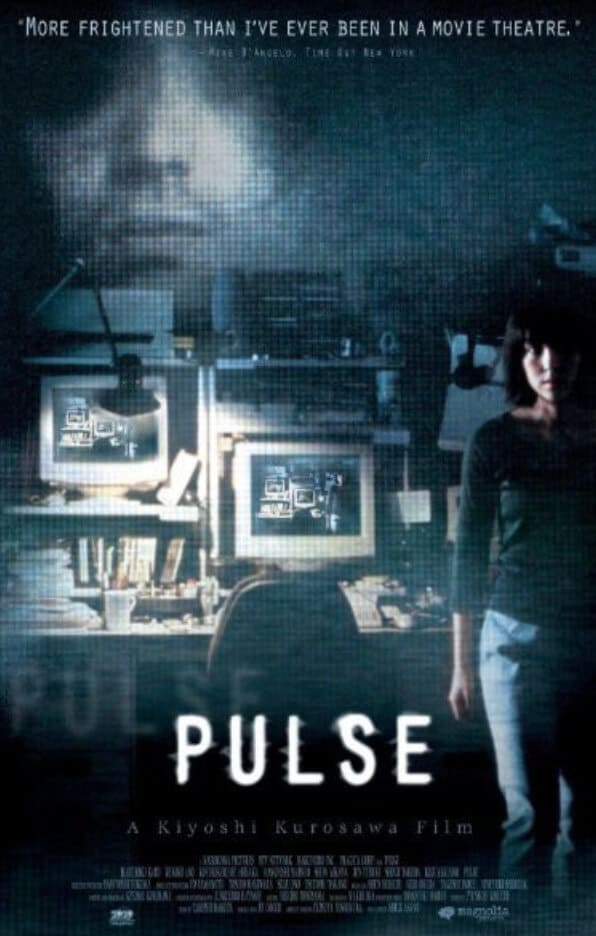 At the same time, the film serves as a timely portrayal of the effects of increased digitalization on our lives and our sense of self.
Kurosawa himself has remarked on the theme of modern disconnection in his work, saying that "in the era of the internet and smartphones, everyone is sometimes overwhelmed by information and ends up isolated. All my films are based around this idea of the present, our time."
Thus, despite the fantastical elements, Kurosawa's films remain relevant to modern life and relevant to his viewers.
Kiyoshi Kurosawa is an unmistakable master of the art of film. His works are rich in cinematic craft and highly captivating, never failing to provoke thought and touch viewers on a deeply poignant level.
He is not only a prominent Japanese director, but a globally famed auteur whose films have drawn critical raves worldwide.
As one of the premier directors in the horror genre, Kurosawa stands as a testament to the power of cinema to both entertain and inform.
Nobuhiro Yamashita
Nobuhiro Yamashita is one of Japan's leading filmmakers today and a member of the so-called "Gentleness Generation." He is often described as a "low-budget indie auteur" due to the realistic, gentle aesthetics of his films. 
His films often focus on mundane moments of everyday life, as well as exploring various social issues.
Unlike many of his contemporaries, who often focus on youth culture, Yamashita often depicts the lives of the elderly from a variety of angles.
Yamashita got his start in the film industry writing prolifically and winning numerous awards.
In the early 2000s, he started directing his own films, beginning with popular and critical hits like 'Linda Linda Linda', A Gentle Breeze in the Village', and Hard Core. These films were praised for their simple, real-life stories and characters.
Yamashita's creative vision and distinctive style have earned him great recognition and respect in the filmmaking community. He has even been given several awards over the years, including the Tokyo International Film Award for Best Director and the Japanese Academy Prize for Best Screenplay.
Aside from his passion for film, Yamashita also teaches alongside Masato Harada, another influential Japanese filmmaker.
With Yamashita as his mentor, many aspiring young filmmakers have nothing but admiration for the auteur. He also plays a role in supporting aspiring filmmakers through his work with Japanese independent film groups.
Overall, Nobuhiro Yamashita is an extremely talented director who is admired around the world for his unique vision and style.
He has made countless inspiring films that explore the mundane moments of everyday life and its various social issues. His talent and passion have earned him great respect in the filmmaking community and he continues to inspire aspiring filmmakers today.
Takashi Miike
Takashi Miike is one of the most acclaimed Japanese directors working today. A cinematic powerhouse, he has an impressive resume of over 100 productions, demonstrating his incomparable artistry and incredible range.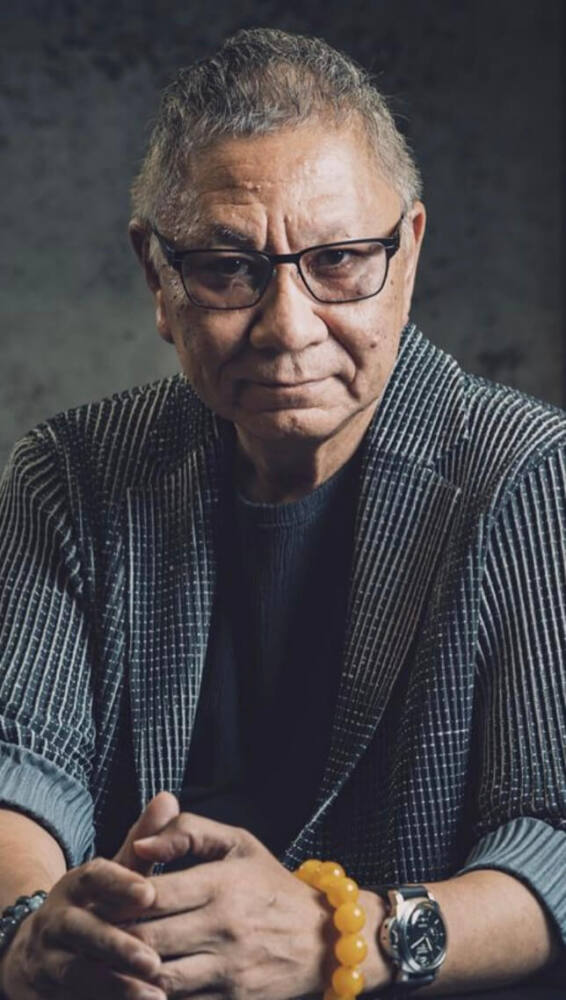 From slapstick comedies to hardcore action-thrillers to darkly dramatic horror films, there's little he can't achieve.
Miike's work varies wildly between genres, allowing his actors and crew to explore new and experimental styles. He is renowned for making movies with a fascination for the bizarre, often with a few bizarre elements thrown in to keep fans on their toes.
A true visionary, Miike also often has a lot of fun while exploring the grotesque and surreal, blurring the lines between fantasy and reality.
Miike's films often come with a sense of dark, unpredictable humor, resulting in incredibly memorable moments of absurdity. His movies are often violent, with a healthy dose of bloody action – something his fans have come to expect and appreciate.
He isn't afraid to push boundaries and challenge social conventions, bringing his audiences to the very edges of their tolerance.
Miike's style is distinctive and full of character, and many of his films have attained cult statuses among cinema fans around the world.
His most celebrated works include such titles as Audition, Ichi the Killer, Gozu and The Great Yokai War. With each new film he makes, Miike delights his fans and continues to amaze with the unexpected.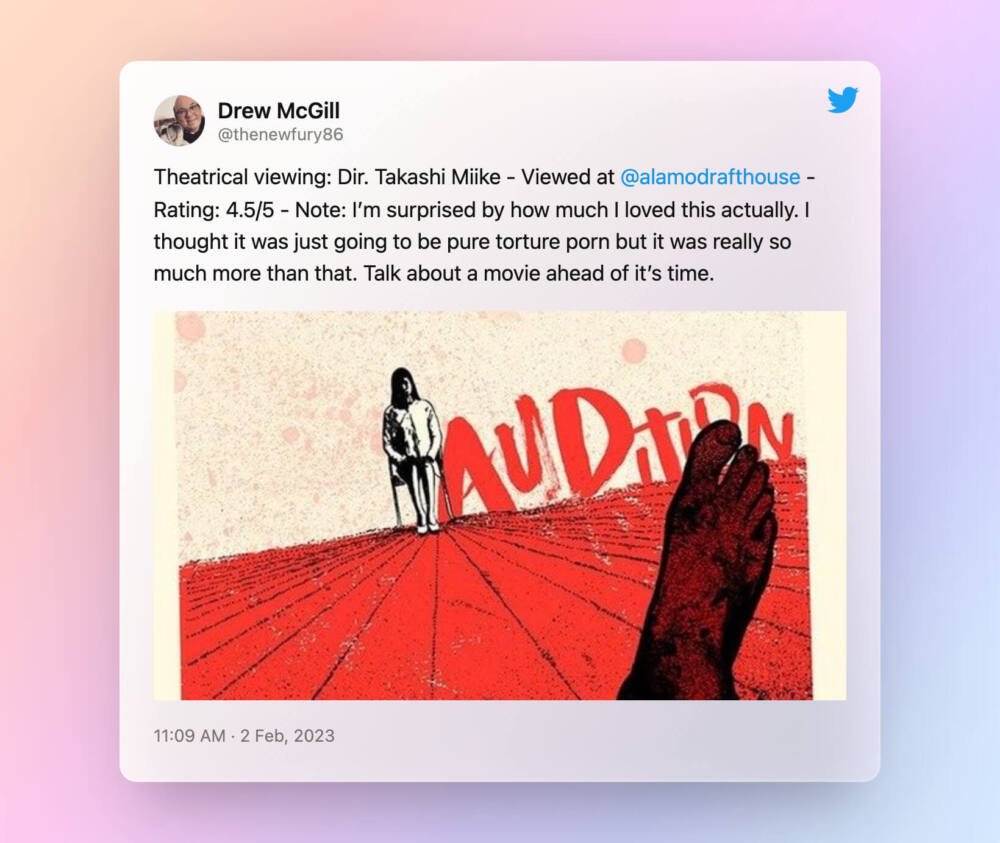 Miike's work is often unpredictable and stylistic, him pushing the boundaries of what's possible in the medium and expanding our understanding of the art form.
His films unsettle and inspire, making him one of the most acclaimed directors in the world. Takashi Miike is undoubtedly one of the best Japanese directors today and a master filmmaker whose creativity knows no bounds.
Yoji Yamada
Yoji Yamada is arguably one of the best contemporary Japanese directors. During a career that has spanned over five decades, Yamada has established himself as one of the most prominent figures in Japanese filmmaking.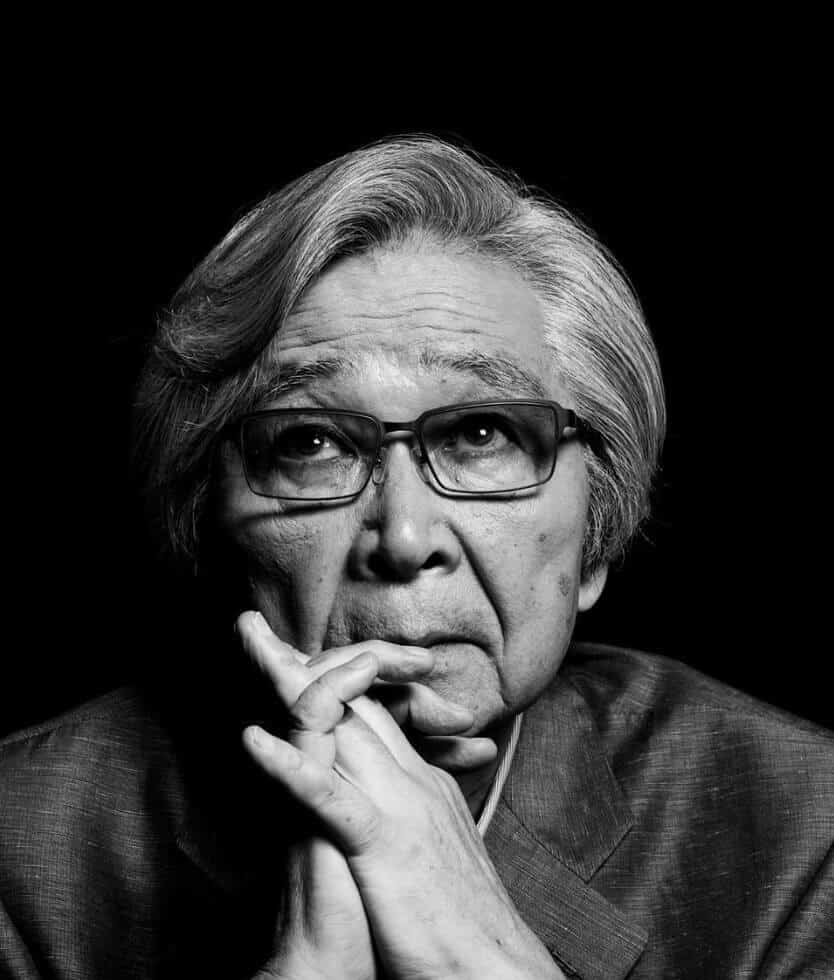 Yamada has been credited for creating the "Tora-san" series, considered to be one the most successful comedy-drama franchises of all time.
His award-winning works, such as the internationally acclaimed dramedy "Twilight Samurai", are testimony to his finesse in melding often whimsical stories with serious thematic elements.
At nearly 87 years old, Yoji Yamada is still actively directing. His latest work "Nagasaki: Memories of My Son" was released in Japan in 2015, and marks his 59th feature film.
Inspired by a work of the same title written by the Nobel Prize winning author Kyūya Fukada, "Nagasaki: Memories of My Son" follows the life of a mother whose only son had been killed by the nuclear bomb. 
Yamada brings an arresting heart-warming intensity to the film by interweaving the mother's past tragedy with her struggles to cope.
Throughout his career, Yamada has maintained a nuanced approach to storytelling that is at once poetic, intimate and civilized.
He is known for giving his actors a great stage to showcase their talents, with Ataru Baba, who has appeared in several of Yamada's works, being a prime example. In the "Tora-San" series, 
Yamada demonstrates a unique flair in capturing the everyday joys and frustrations of the Japanese working-class.
His other works, such as "Twilight Samurai" and "Nagasaki: Memories of My Son", also tell of an innate human empathy as Yamada unpacks complex themes through the eyes of ordinary people.
Yoji Yamada's illustrious career has earned him numerous accolades and awards, from 2004's San Sebastián Film Festival award for Best Director, to 2014's Japan Academy Prize for Outstanding Achievement in Feature Film award.
His impact, both in his native country and internationally, is undeniable, and it is safe to say that Yamada's reputation as one of the best contemporary Japanese directors lives on.
Shunji Iwai
Shunji Iwai has been making films in Japan since the early nineties, and his unique and heartfelt style of storytelling has seen him gain a devoted following among both locals and those beyond Japan's shores.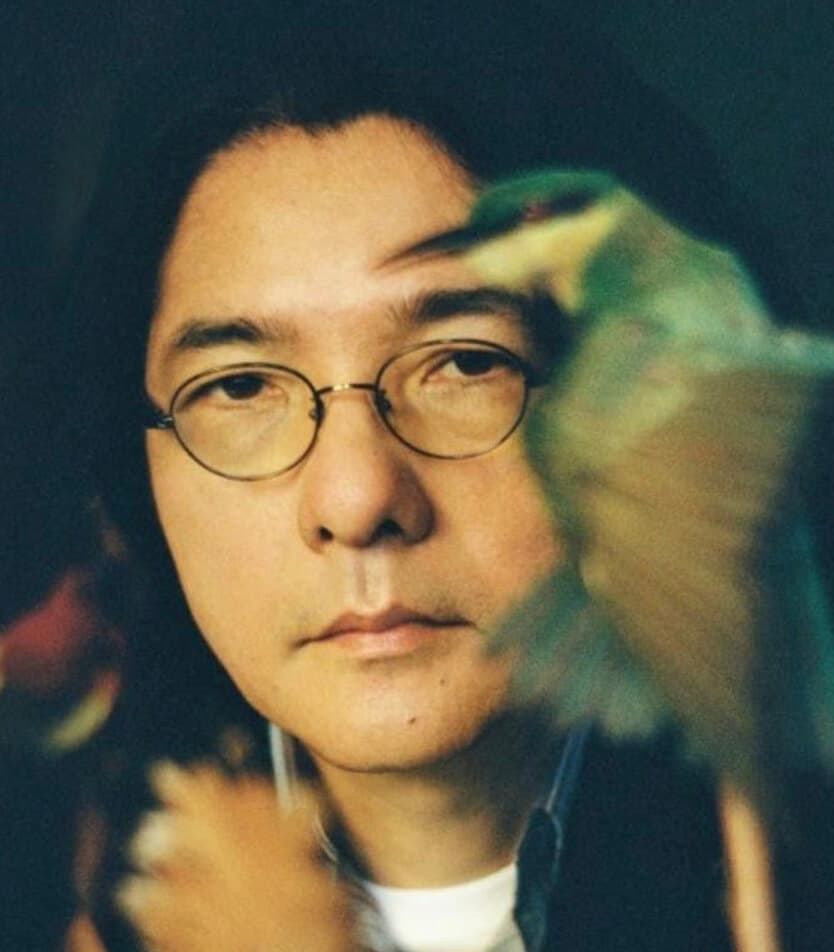 He's a masterful director, both in his use of visuals, music, pacing and amount of detail in his films.
Iwai is considered to be a director who leads viewers in an emotional journey, often through characters and their conflict. At times, his films can be melancholic and sorrowful; in others, they are magic and joyous.
He often brings a strong longing to his characters, exploring a truthful and emotional reflection of life.
Even in his more absurdist works, there exists an honest candidness about life, the human condition and mortality. This can be seen in works such as Love Letter and
All About Lily Chou-Chou, where his cameras consider the everyday moments of life, searching for beauty and resonance in simple events.
Iwai is also a master of creating memorable characters. His films often have unique true-to-life protagonists that feel connected to the audience. This can be seen in his works such as Swallowtail Butterfly and Hana and Alice, where his protagonists are strongly established personalities that develop the story with their own unique sense of life. 
His characters often emote something intangible, something complex, yet accepted by the audience.
Iwai's use of visuals and music is also magnificent, presenting the viewer with a unique and dynamic experience. His eye for composition and camera movement showcases his understanding of Japanese culture and techniques.
In films such as April Story and Picnic, Iwai injects subtle touches of his understanding of Japan—the way people communicate, the nature of relationships, the vulnerability of life—into each setting. 
As for his musical scores, Iwai tastefully chooses works that evoke different feelings in viewers and make his stories come alive.
Shunji Iwai's impressive body of work continues to capture the hearts of many. He has proven to be a master of his craft, offering us characters and settings that stay with us even years after first viewing.
With each film, Iwai takes us away into his own world, offering us a glimpse at exceptionally delicate parts of life that we can all connect to.
With his strength of emotion and strong feeling of longing, Iwai is a master of delivering quality filmmaking that offers vivid memories for all to enjoy.
Shohei Imamura
Shohei Imamura is undoubtedly a giant of modern Japanese cinema. His brand of independent filmmaking produced a legacy of masterpieces, earning him the Palme d'Or, Silver Bear, Golden Lion, and three prizes at the Cannes Film Festival. 
Beginning with his debut short story, Pigs and Battleships, Imamura crafted a unique blend of documentary and fiction filmmaking, blending a keen eye for detail and social issues with an imaginative, almost surrealist touch.
Renowned for his frank, unflinching portrayal of Japanese society, his work often addressed themes of gender roles, rituals of folk religion, marginalized populations, and the cultural conflicts between the East and the West.
Imamura's commitment to the meticulous art of filmmaking has made him a favorite amongst Japanese filmmakers until today.
Imamura's career soon earned him international recognition. He directed The Insect Woman, which went on to become an important work in Japanese New Wave cinema and won an award in the Venice Film Festival in 1963.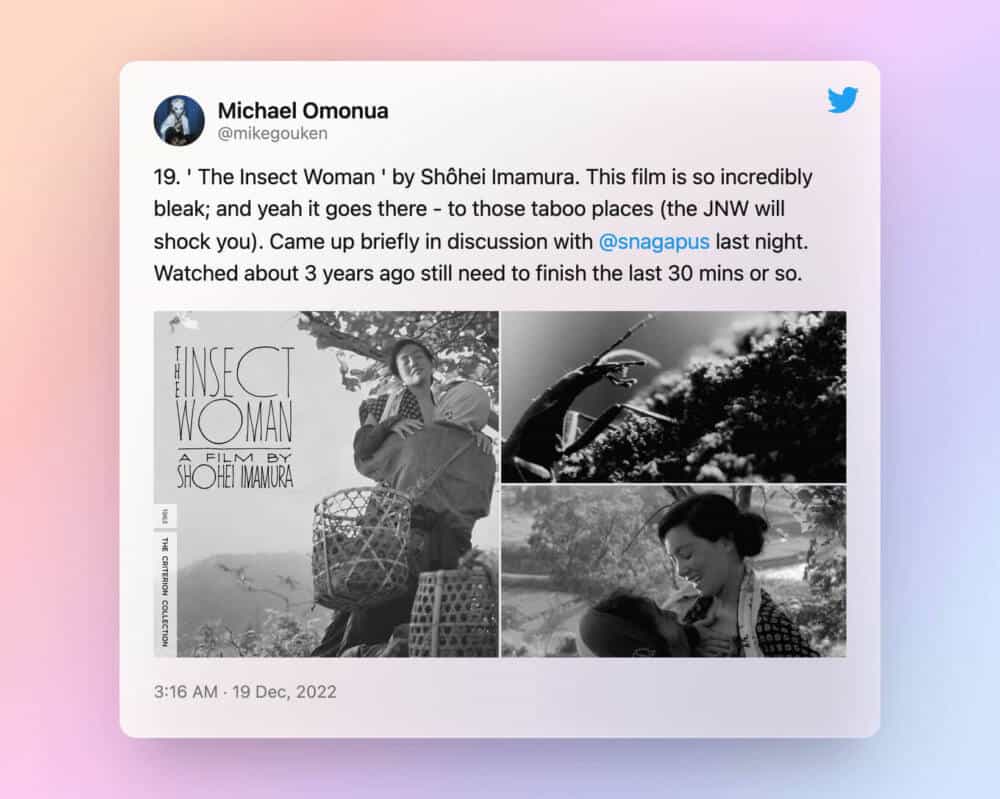 His documentary, The Mark of Kasai, received an Academy Award nomination as well. He followed that up with another masterpiece, Black Rain, which won him a Silver Bear at the Berlin International Film Festival in 1989.
His dedication to realism and naturalism is most apparent in his works like The Eel and Vengeance Is Mine, which tackle themes of family relationships, social issues and human psychology.
Even his depictions of everyday life are alive with fine details that transport the viewer straight into the world of his characters.
Imamura used a unique combination of irony and satire to comment on Japanese culture and politics, never shying away from challenging topics like corporatism and class divisions.
Throughout his illustrious career, Imamura pushed the boundaries of Japanese cinema and redefined the way in which issues of race, class and gender were depicted in his works.
His influence on Japanese film is truly undeniable, and his unique style of combining reality with fiction has been highly influential for generations of filmmakers to come.
With The Eel, Imamura won his final award, the Palme d'Or, at the Cannes Film Festival in 1997. He will always be remembered as one of the all-time greats of Japanese cinema.
Tetsuya Nakashima
Tetsuya Nakashima has quickly become one of the most renowned Japanese directors. Born in 1965, he is a highly acclaimed writer, director and journalist. His breakthrough film was Kamikaze Girls, which released in 2004. 
His films are unique in their genre, often focused on themes of youth, love, family and the struggles of life.
Nakashima's films often portray the strong bond of family, relationships between people. His films feature a mix of visual, literary, and musical elements to create an engaging and emotive atmosphere.
His films are filled with vivid imagery, juxtaposing the darkness of life with flashes of brightness and beauty.
Nakashima's works often display a strong visual note that carries a deep emotional resonance. He directs with sophistication and passion both melancholy and hope.
From animated flashbacks, smooth camera movements to vibrant sequencing, his style of cinema is often as intriguing as it is captivating.
Nakashima is renowned for his ability to create stories that make a deep impression. His films focus on interpersonal dealings such as family relationships and romance, to themes of the fragility of life.
He often features relationships between people that transcend into something more meaningful, making it hard for the viewers to not be emotionally invested in the characters. His films evoke a range of emotions, from laughter and dismay to joy and sorrow.
Nakashima's films are often boosted by high-quality soundtracks, aggressively scored or emotionally driven. He often uses pop-rock tracks to evoke the complexities of language and emotions.
His films often feature a range of musical accompaniment, from traditional Japanese pieces to contemporary beats. No matter the genre, the musical accompaniment always engages the emotions of the viewer.
Tetsuya Nakashima has shown himself to be a remarkable director, a master of emotion and artistic flair.
His creative and innovative approach reflects his dedication to his craft and his genuine appreciation for the art of film-making. One of the best Japanese directors today, he continues to make an impact on the world of cinema.
Hirokazu Kore-eda
Kore-eda has no shortage of awards, having won numerous Japanese Academy Awards, a number of Japanese critic awards and the Cannes Palme D'Or for his 2018 film Shoplifters.
His works are reflective yet thought-provoking, touching on themes of family, loyalty and cultural context, an impressive feat for a director working within the country's tradition-steeped movie industry.
What sets Kore-eda apart from other directors is his ability to humanize his characters while still finding the beauty in everyday life. His eye for detail and warmth of feeling make his films incredibly genuine, even when they cover difficult subject matter.
He's won over critics and audiences alike with his sensitive and intimate takes on stories of estranged family members, difficult life circumstances and adolescent transformation, which he masterfully portrays with subtlety and grace.
With Kore-eda there is a sense of subtlety that radiates throughout his movies, making each scene feel almost effortless and natural.
He doesn't rely on loud explosions or intense music watching his movies; instead, he creates delicate cinematic moments that make his stories deeply affecting without any ostentatious techniques.
Most of all though, it is Kore-eda's humility and respect for his characters that really make his films shine. His characters range from wealthy owners of sprawling estates to rural families struggling to get by, and he treats their stories with equal importance.
Furthermore, his scenes are framed in such a way that visually emphasize the struggles of his central characters, even when his camera never leaves the confines of a single room.
It is for these reasons that the name Hirokazu Kore-eda still carries a great amount of weight in the Japanese film industry, and is often thrown around as a worthy comparison for aspiring Japanese directors.
His works are honest, heartfelt and deeply meaningful, not only to the Japanese public but worldwide, and as he continues to produce remarkable pieces of art out of telling stories of everyday life, Kore-eda's legacy will almost certainly endure for decades to come.
Isao Yukisada
Isao Yukisada is an award-winning director and screenwriter whose films radiate with a refreshing cinematic sophistication. His artistry is evident in his films, allowing him to transcend the typical realm of feature films.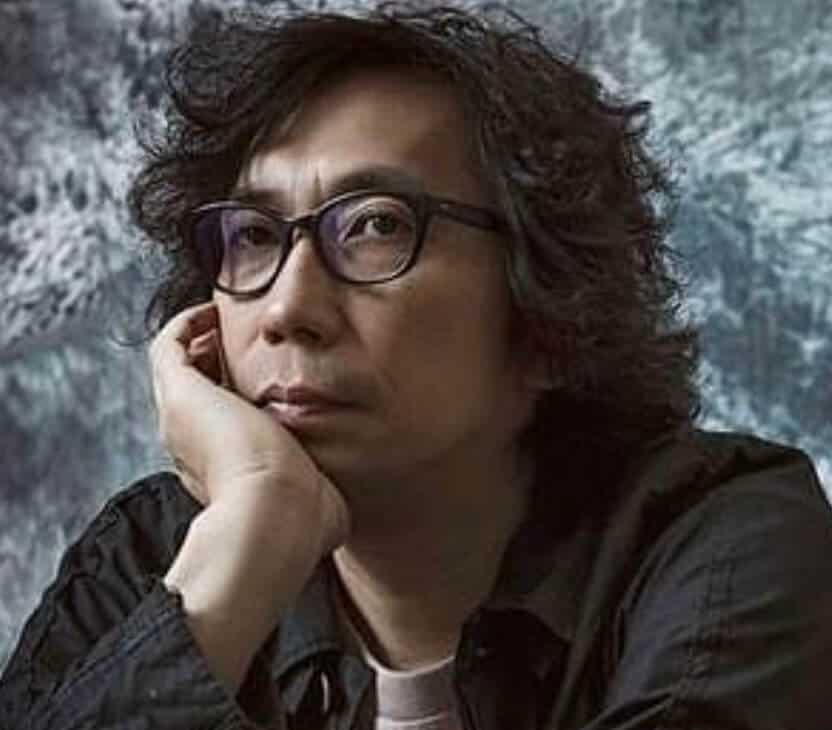 Despite a short career, he has delivered a large body of work that stands alongside the greatest of Japan's modernist directors.
It was with his fifth feature film, Go, that marked his first internationally acclaimed success. With its narrative of a high school student learning to survive the difficulties of growing up, the film showcased Yukisada's intricate tapestry of storytelling. 
#93

Go (2001)
directed by Isao Yukisada

energetic coming of age tale , the dialogue and monologue is spectacular, it's all so powerful still avoiding to be cheesy and cringe. pic.twitter.com/3hDyi1QyT4

— Cine Rōnin (@cineronin) November 13, 2022
He evokes an astonishing and arresting tableau of the struggles of youth by using a delicate balance between characters' expressions and the rich cinematography.
Since then, Yukisada has undertaken a variety of projects, ranging from slasher comedies to melodramas. He has crafted stories speaking volumes about contemporary Japanese society, with his social awareness visible in his treatment of topics like conformity, technology, and family.
He also boasts an impressive visual style, exhibiting a style of space, technique, and color that is befitting of his focus on characters' inner struggle.
What makes Yukisada stand out amongst a slew of contemporary Japanese directors is his diverse array of work.
He is able to delve into genres beyond the typically explored, exploring a broader aspect of Japan and its people. His works construct a vivid picture of the nation while highlighting realms of culture and traditions that existed outside of the conventional Japanese cinematic tapestry.
Yukisada exhibits evidence of a strong visual style, as seen in his films that explore the mysteries of life and death, as well as his use of period settings for exploring contemporary issues.
Critics have noted his ability to playfully move between the traditional and modern that captures the essence of his culture and experiences. His intrepid spirit enables him to create works that remain a refreshing delight despite being accessible.
Isao Yukisada is a gem amongst modern Japanese directors, exhibiting a high level of versatility and originality.
His inspiring ability to traverse the realm of motion pictures has seen him take concepts from Japanese cinema and transform them into unique tales that embrace the cosmic, tragic, and humorous. His status as one of the top Japanese directors today is definitely warranted.
Sion Sono
Among the many remarkable contemporary Japanese directors, Sion Sono stands out for the passion, creativity and boldness he brings to the screen.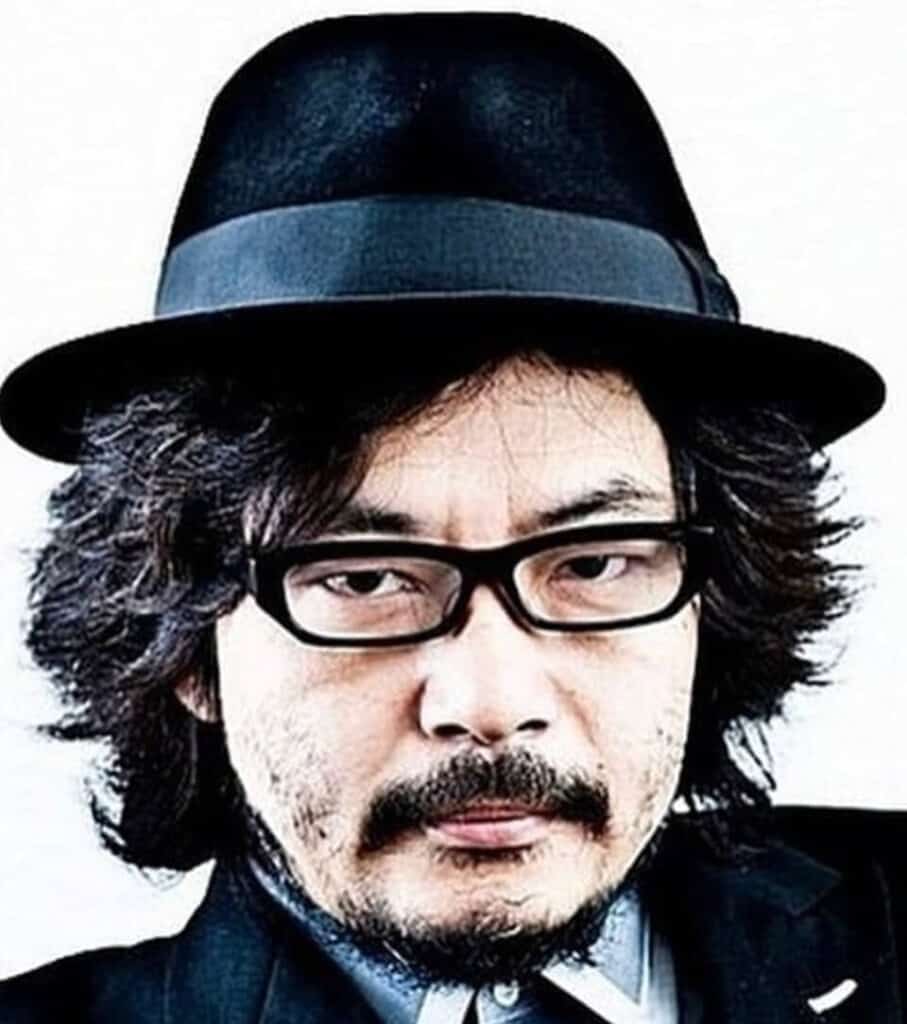 His movies always capture the imagination, offering dynamic visual and aural experiences that take the viewer on a roller-coaster of emotions. Often provacative and challenging, his work is highly regarded by cinephiles and casual viewers alike.
Sion Sono is known for pushing boundaries, particularly with regards to subject matter and narrative structure.
His films are often concerned with themes of modernity and the changing of eras and typically explore various aspects of Japanese culture and society. His use of color and composition is always captivating with scenes that soar between the abstract and the straightforward.
Starting his career in the late 1980s, Sono gradually rose to prominence by directing 7 feature projects between 1989 and 1997. His breakout hit was the 1995 romantic drama 'Love Exposure', which was a critical and financial success. 
I throw this one about all the time, but I'd go for Love Exposure – manages to cover identity, guilt, sexuality, teenage angst, religion, and romance impeccably. pic.twitter.com/l1A3P6rBv8

— Morgan (@mo_bernstein) February 3, 2023
Since then he has created many controversial, genre-bending works including 'Himizu' (2011) 'Why Don't You Play in Hell?' (2013) and 'Tokyo Tribe' (2014).
The hallmark of his directing style is his ability to mix comedy, drama and violence. His sex scenes often contain very graphic elements and also often make comments on society.
For example, the notorious 'Big Fly' sequence in 'Why Don't You Play in Hell?' is both humorous and macabre, making a statement about the persistence of organized crime in Japanese culture.
Sion Sono creates thoughtful, thought-provoking movies that take the audience on an incredible journey.
His works are seldom conventional, but always leave viewers with a new appreciation for the limitless possibilities of cinema. It's no wonder that he is one of the best Japanese directors working today.
Other Notable Japanese Directors Of All Time
Akira Kurosawa
Years active: 1936- 1993
Best movies: Rashomon (1950), Ikiru (1952), Seven Samurai (1954), Yojimbo (1961), Ran (1985)
Akira Kurosawa is not only a world renowned director, but he is also the one who lead the way for other Japanese movie directors to showcase their work in the global film industry. He's one of the best Japanese directors.
Kurosawa's movies, like "Samurai" and "Yojimbo" drew much inspiration from western directors like John Ford. He was also inspired by western cinema and literature which was portrayed in his work. This made him quite popular in the West.
Kurosawa is known for introducing the world to samurai films. He had a very distinct visual style that was a nice blend of western and eastern elements.
His work impacted the western film industry as well and many western movies were based on his work. These movies include Star Wars, The Magnificent Seven, and A Fistful of Dollars.
Related: Best Japanese Live Action Anime Movies
Yasujiro Ozu
Years active: 1929- 1963
Best movies: Tokyo Story (1953), An Autumn Afternoon (1962), Floating Weeds (1959)
Yasujiro Ozu was another influential and one of the best Japanese directors of the 90s. He was also a screenwriter. He is often referred to as one of the fathers of Japanese cinema.
Ozu was known for his distinctive style and famous stories that revolved around marriage and inter generational conflicts. His movies portrayed unique characteristics like extremely low shots, static scenes, and actors talking to the camera instead of to each other.
Another unique characteristic of Ozu's films were their titles. They were simple and usually had a reference to seasons, for example, "An Autumn Afternoon", "Late Spring", and "Early Summer".
Related: Best Makoto Shinkai Anime Movies
Seijin Suzuki
Years active: 1956- 2007
Best movies: Branded to Kill (1967), Zigeunerweisen (1980), Kagero-za (1981) and Yumeji (1991)
Seijin Suzuki was a rebel of sorts and one of the best Japanese directors. His work drew in much criticism but also inspired many other filmmakers.
While working for the Nikkatsu Company As a contract filmmaker, Suzuki didn't have much say in the films he took on. Following a falling out with Nikkatsu, he was blacklisted for 10 years by all major production companies.
Suzuki was able to express his unique ideas through his B- films which were mostly about the Yakuza and other criminals. "Tokyo Drifter" and "Branded to Kill" are some of his best Yakuza movies.
Related: Best Japanese Horror Movies
Kenji Mizoguchi
Years active: 1923- 1956
Best movies: The Story of the Last Chrysanthemums (1939), The Life of Oharu (1952), Ugetsu (1953), Sansho the Bailiff (1954), The Crucified Lovers (1954)
Kenji Mizoguchi is known for his "one scene, one shot" technique. When his sister was only 14, she was given up for adoption and eventually forced into becoming a geisha.
This had a profound impact on Mizoguchi and moulded his outlook on life. This led to a lot of his work focusing on the plight of Japanese women. Izoguchi is one of the best Japanese directors ever.
Izoguchi's movies are known for their purity and power to shake the viewer. There is a certain empathy and compassion with which his movies portray human suffering that makes his films so appealing.
Related: Best Japanese Dramas On Amazon Prime
Hayao Miyazaki
Years active: 1963- present
Best movies: The Castle of Cagliostro (1979), My Neighbor Totoro (1988), Kiki's Delivery Service (1989), Princess Mononoke (1997), Howls's Moving Castle (2004), Ponyo (2008), Spirited Away (2001)
Hayao Miyazaki is a Japanese director, animator and manga artist. He is known internationally as the creator of Japanese animated feature films and one of the best filmmakers in the animation industry. Miyazaki is one of the best Japanese directors.
Miyazaki is also the co-founder of Studio Ghibli, which is a world renowned studio for animated feature film. Many of his characters are inspired by his mother, Yoshiko.
"Spirited Away" is by far his best movie which won an Oscar and broke the previous box office record held by "Titanic".
Kon Ichikawa
Years active: 1935- 2006
Best movies: Tokyo Olympiad (1965), An Actor's Revenge (1963), The Burmese Harp (1956), Fires on the Plain (1959), Odd Obsession (1959)
Kon Ichikawa started off his career as an animator but soon had to switch to films because the studio he worked for shut down. He later worked with his wife Natto Wada and together, they produced some of his greatest successes.
He drew a lot of inspiration from Walt Disney and Jean Renoir through his career. He is one of the best Japanese directors in the world.
"The Burmese Harp" and "Fires on the Plain" are two of Ichikawa's most notable films, both gaining international acclaim.
Nagisa Oshima
Years active: 1953- 1999
Best movies: In the Realm of the Senses (1972), Merry Christmas, Mr. Lawrence (1983), Empire of Passion (1978)
Nagisa Oshima is an iconic experimental director. He is best known for his war tale of a World War II prisoner, "Merry Christmas, Mr. Lawrence". Another popular movie by him is one of the most sexually explicit films ever made- "In the Realm of the Senses".
Oshima has made a name for himself as one of the most daring and experimental directors. "In the Realm of the Senses" and " Empire of Passion" were some of his more erotic movies that received much criticism.
However, these movies won Oshima international acclaim, with the latter winning many awards. Definitely, Oshima is one of the best Japanese directors!
Kaneto Shindo
Years active: 1951- 2011
Best movies: Children of Hiroshima (1952), The Naked Island (1960), Onibaba (1964), Kuroneko (1968), A Last Note (1995)
Kaneto Shindo was another important and popular film director in the Japanese film industry. He started his journey in the film industry by working as an assistant to Kenji Mizoguchi.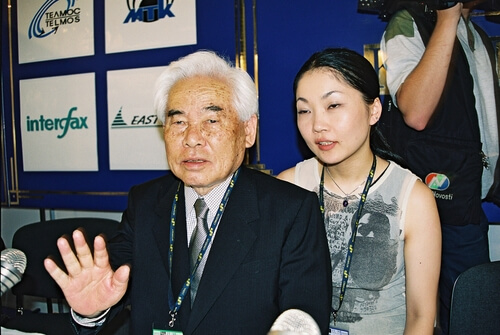 He worked as a script writer for around two decades and wrote scripts for some of the best directors in the industry at that time. Shindo is amongst the best Japanese directors.
His directorial debut was the 1951 "Story of a Beloved Wife", which was an autobiographical film. His movie, "Children of Hiroshima" received much criticism because it was one of the first films from Japan to address the atomic bombing that had taken place.
Some of the most prominent and popular themes of Shindo's movies were social criticism of poverty, women, and sexuality.
Best Japanese Directors: FAQ
Who is the best anime director?
Miyazaki is considered as the greatest anime director of all time. He is the co-founder of Studio Ghibli. Some of his most notable works are The Castle of Cagliostro (1979), My Neighbor Totoro (1988), Kiki's Delivery Service (1989), Princess Mononoke (1997), Howls's Moving Castle (2004), Ponyo (2008), and Spirited Away (2001).
What are Akira Kurosawa's best movies?
Some of Akira Kurosawa's best movies are:
·         Drunken Angel (1948)
·         Rashomon (1950)
·         Ikiru (1952)
·         Seven Samurai (1954)
·         Throne of Blood (1957)
·         The Hidden Fortress (1958)
·         High and Low (1963)
·         Red Beard (1965)
·         Dersu Uzala (1975)
·         Ran (1985)
 What is Mizoguchi's best known film?
"The Story of the Last Chrysanthemums" is considered as Mizoguchi's best film. The film was released in 1939 and  tells the story of an arrogant artist who falls in love with a woman below his status.
Best Film Directors from Japan
Above listed directors from Japan have done a commendable job and have made Japanese cinema stand out in the global level. These best Japanese directors are worth applauding and deserve the best. Hope you loved the movies from these best Japanese directors of all times.
Also Read: