Loved watching Spirited away? Here are more anime movies like Spirited Away you'll enjoy!
If you've watched Spirited Away you know that it's one of the best anime movies to be made to this day. This masterpiece was directed by Hayao Miyazaki and has been one of the highest-grossing anime films in Japan over the last decade. The anime enthusiasts right now were once beginners who were attracted to the anime fandom by Spirited Away.
Anime Movies Like Spirited Away — Quick Summary
The storyline of Spirited Away revolves around a 10-year-old girl called Chihiro who travels with her parents and comes across an abandoned theme park. While exploring the park Chihiro's parents eat the food available in a mysterious restaurant while Chihiro admires the park.
When she goes to look for her parents she finds that they have turned into pigs. Chihiro eventually learns that she has to work for a witch in the theme park in order to save her parents.
The fantasy storyline has made fans want more of Spirited Away. if you're looking to find movies like Spirited Away, don't worry we've got you covered. Read further to find out some of the best anime movies like Spirited Away.
Top Anime Movies Like Spirited Away
Children Who Chase Lost Voices (星を追う子ども)
Children Who Chase Lost Voices is a 2011 Japanese anime fantasy movie directed by Makoto Shinkai. 
The film depicts the story of a young girl, Asuna, as she embarks on a journey of mystery and adventure. It gives us an insight into a fantasy and fictional world full of beauty, sorrow, and danger.
The movie begins with Asuna visiting a library in her small town in Japan. Here, she meets a teenager named Shun who tells her about a mysterious place called Agartha.
This is said to be a place that "only some can reach" and it is believed by some to be a paradise.
Asuna eventually decides to embark on the treacherous journey to Agartha and in her travels, she will come across a mysterious crystal called Clavis, as well as monsters, spirits, and a variety of supernatural occurrences.
Throughout the movie, we are shown beautiful landscapes and real-life places like Tokyo and its surroundings adding to the movie's atmosphere.
The film is full of vivid imagery, with vibrant colors that almost create a living world filled with life. The movie also focuses on themes of family, friendship, and hope in the face of danger.
Asuna also meets a variety of colorful characters who help her in her travels and teach her valuable lessons along the way.
The music in the movie is just as gripping and enchanting as the visuals, each track filled with emotion, adding a deep layer of atmosphere to each scene the movie takes us through.
Children Who Chase Lost Voices is a movie that never fails to capture the imagination, leaving us with a bittersweet ending even as it gives us a renewed sense of appreciation for life.
Overall, Children Who Chase Lost Voices is a fantastic anime movie that captures the imagination and enthralls viewers of all ages. It features beautiful visuals, captivating music, and an engaging story that takes us to a magical place.
It takes us through a journey filled with mystery and emotion and explores themes of family, friendship, and hope in the face of danger. It is the perfect movie to escape reality, allowing everyone to explore the fantasy and fictional world depicted in the movie.
Director: Makoto Shinkai
Editor's Ratings: 7/10
Plotline: 8/10
The Girl Who Leapt Through Time (時をかける少女)
The Girl Who Leapt Through Time is a famous modern anime movie that was directed by Mamoru Hosoda in 2006. 
The anime movie focuses on a high school girl, Makoto, and her friends Chiaki and Kosuke, and their adventures. Makoto loves going to school and solving various problems with the ability to time travel.
This movie follows the story of Makoto – a spunky, intelligent teenager who discovers that she has the ability to time travel, which she soon realizes can be used to solve her and her friends' problems.
After learning how to master her newfound skill and use it to her advantage, she gets stuck in an infinite loop that she must figure out how to break before it's too late.
Makoto's journey is one of growth, discovery, and learning how to rely on herself and not on the power of time travel to get her out of sticky situations.
Along her journey, she makes many interesting friends and adversaries and embarks on exciting escapades filled with danger and excitement, all while trying to figure out how to control the powerful ability of time travel.
Makoto's journey teaches us that some things can't be changed no matter how hard we try, and some of her decisions have far-reaching consequences.
But more importantly, she learns that notwithstanding all the obstacles and difficulties that life can bring, friendship and love can help guide us through even the toughest of times.
The Girl Who Leapt Through Time is an incredibly beautiful movie that has been praised for its captivating story, visuals, and soundtrack.
The characters, too, have been given much love from fans of the movie, because of the humanity imbued in each of them and their ability to grow and learn and make changes with regard to their decisions and how they each tackle the situation they're presented.
This movie is an absolute must-watch for viewers looking for a fascinating, exciting, and heartwarming story that is full of interesting characters, good animation, and a riveting plot, and it's no surprise that it's one of the most revered, and best, modern anime movies out there.
Director: Mamoru Hosoda
Editor's Ratings: 7/10
Plotline: 8/10
Pan's Labyrinth (2006)
"Pan's Labyrinth" is an incredible work of art written and directed by Guillermo del Toro, a Mexican/Spanish dark fantasy drama set in the Falangist Spain of 1944. 
It follows the life of Ofelia, a 12-year-old girl who lives in a small rural village with her pregnant mother, who must turn to a fascist captain as her only hope for help.
The story of Fantasy and horror follows Ofelia's encounters with a mysterious faun in the mythical world of the labyrinth, where the girl must complete a series of dangerous tasks in her quest for a magical kingdom of her own.
It is no surprise that this incredibly unique and bold work of art found its way into the hearts of many and spawned several themes and motifs in other works of cinema.
The eerie feel and gritty cinematography of Pan's Labyrinth create a tone that is almost enchanting.
Every scene gives viewers an inexplicable dreamlike aspect, as Ofelia meets characters like the Pale Man, a skeletal figure seated at a banquet table, and the Pale Man's fairy godmother, who guides Ofelia on her journey.
The combination of supernatural creatures and a young girl's courage create a captivating story that can be found in many other anime movies.
Films such as Spirited Away (2001) and Princess Mononoke (1997) use similar themes such as coming of age and the battle between good and evil.
Of course, these dark fantasy dramas also use a mix of fantastic creatures, such as powerful gods and goddesses, to take audiences on an unforgettable journey.
Similarly, anime movie titles like Kiki's Delivery Service (1989) and Howl's Moving Castle (2004), which are also written and directed by Guillermo del Toro, provide a unique twist to the beloved themes found in Pan's Labyrinth.
Here, from budding wizards and magical beings to battles against evil forces, all serve as heart-stopping and dreamy adventures, as viewers witness new characters, settings and out of the ordinary plot lines.
From the unforgettable and spine-chilling scenes found in "Pan's Labyrinth" to other anime movies atmospheres like Spirited Away and Princess Mononoke, these remarkable dark fantasies bring life to incredible sensations that one can only find within del Toro's words and cinematic prowess.
It takes an immense amount of courage and strength, along with creative writing, to offer these remarkable stories that have become immortal classics.
Director: Guillermo del Toro
Editor's Ratings: 8/10
Plotline: 8.5/10
The Wolf Children (おおかみこどもの雨と雪)
Wolf Children, released as Okami Kodomo no Ame to Yuki in Japan, is a story of Hana, a young woman who falls in love with a wolfman, and afterward gives birth to two half-human, half-wolf children. 
Set in contemporary Japan, Hana and her two children, Ame and Yuki, move to the countryside where they must hide their true nature.
The story is told from Hana's perspective and her struggles to raise her children as a single mother.
With a mix of humor and grace, Hosoda documents the ups and downs of raising wolf children as children become humans, with difficulties in adapting to society.
With the wolf children's upbringing and interactions with the natural world, Hana is challenged to tackle the difficult task of teaching her children about the human world.
Throughout the film, the environment occupies a special role, and the fantastic visuals, with their nuances of colors, bring the tranquil spirit and vibrant colors of nature to life.
The film displays a strong appreciation for its natural elements, further emphasizing the peaceful rural area in which the wolf children live.
The film brings a new perspective to the difficulties that come with family life, especially when taking on a challenging task like raising children, especially with ones like Ame and Yuki, whose nature is less ordinary.
As Hana takes on the struggle of raising them alone, the film explores the hardships of marriage, parenthood, and womanhood at the same time.
The film's score, composed by Sachiko Sugawara, is a treat in itself. Her tunes and nursery rhymes bring out the beauty of Japan's natural environment and the nostalgia of an ordinary childhood.
With its special blend of visual beauty, emotional depth, and imaginative storytelling, Wolf Children is an excellent addition to Hosoda's filmography and an unforgettable journey that is sure to captivate the hearts of any viewer.
Director: Mamoru Hosoda
Editor's Ratings: 7.5/10
Plotline: 8/10
Mononoke Hime (もののけ姫)
Mononoke Hime or Princess Mononoke is an anime movie directed by Hayao Miyazaki, the same director who directed Spirited Away. The storyline focuses on a prince called Ashitake who resides in the Emishi village in Japan.
One day he gets attacked by a deadly demon and Ashitaka tries to kill the demon before it gets to the village. While fighting the demon it grabs Ashitaka by his arm and curses him before it dies.
Ashitaka gains superhuman powers after being cursed but it also is fatal enough to kill him. When Ashitaka tells the villagers about this incident, they find out that the demon who tried to kill Ashitaka was a boar god.
An old woman in the village orders Ashitaka to wander into the lands where the boar god came from to find a cure for the curse and he wouldn't be admitted into the village until he cures himself.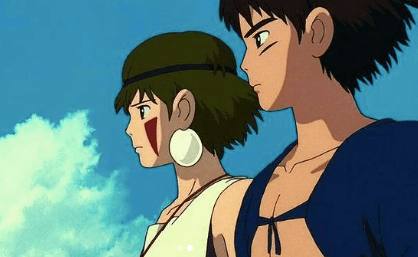 On his way to the lands, he comes across a monk called Jigo who helps him to find the Great Forest Spirit, which is a deer god who's able to cure Ashitaka. However, Ashitaka is faced with other events in his way and learns about the ongoing war between humans from a mining colony and forest gods.
The humans are led by a bold woman called Lady Eboshi and the forest gods are led by Princess Mononoke who was raised by a wolf god. Ashitaka tries to solve the disputes between both sides and spread peace and they both look up to him as an enemy.
Will Ashitaka ever succeed in bringing peace between both groups? To know what happened next watch Mononoke Hime.
Princess Mononoke kept me engaged throughout the movie and I loved the plot of the movie a lot. I also liked their character development and how the plot progressed.
Director: Hayao Miyazaki
Editor's Ratings: 8.2/10
Plotline: 8.5/10
A Whisker Away (泣きたい私は猫をかぶる)
A Whisker Away is one of the anime movies similar to Spirited Away with a feline theme. Although, there are a lot of differences between A Whisker Away and Spirited Away yet they have similar themes of environmentalism and animal love.
The story is about a teenage girl called Miyo who has a crush on her classmate and is quite apparent of it. However, at home, she goes through her own struggles with her parents. You will notice two different personalities of Miyo at home and at school which most of us can relate to.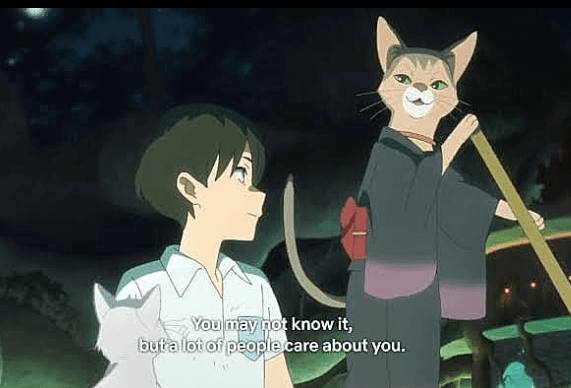 Miyo tries to change herself by turning into a cute kitten and the adventure just begins here. I really loved her transformation which has a lot of learnings as well as fun.
In comparison to Spirited Away, I feel that A Whisker Away is more romantic, however, both have an equal emphasis on teenage drama and spooky themes. You'll have a lot of fun watching this if you're looking for movies like Spirited Away.
Director: Junichi Sato, Tomotaka Shibayama
Editor's Ratings: 7.4/10
Plotline: 7.5/10
Kiki's Delivery Service (魔女の宅急便)
Kiki's Delivery Service is amongst the most popular films like Spirited Away. This fantasy fiction is about a little girl named Kiki who is 13 years old who overcomes difficulties on her trip pretty much like Chihiro in Spirited Away. 
Kiki has a talking cat named Jiji and moves to a town at the seaside to spend some time alone. She learns how to fly a broomstick and becomes a courier service person in the community. However, an apprentice witch troubles her and which Kiki has to overcome.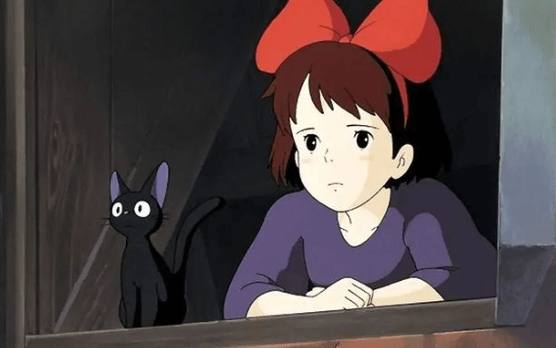 Kiki's Delivery Service is one of my personal favorites after Spirited Away and there are quite a lot of similarities between the two. Watch it yourself to know!
Director: Hayao Miyazaki
Editor's Ratings: 7.8/10
Plotline: 8/10
Howl's Moving Castle (ハウルの動く城)
This is another movie directed by Hayao Miyazaki that's worth watching. It focuses on a world where a fictional kingdom possesses both technology and magic.
The protagonist of this anime is a girl called Sophie who meets a wizard called Howl when going to meet her sister. While working in a shop and she gets cursed by a witch. 
After being cursed Sophie turns into an old and unrecognizable woman. Heartbroken by this incident she moves out of her home and reaches the countryside where she meets a living scarecrow called Turnip Head.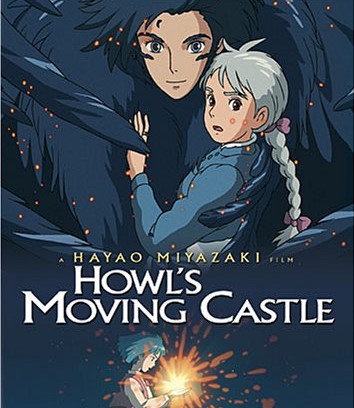 He takes Sophie to Howl's moving castle and there she meets Howl's apprentice Marki and a fire demon called Calcifer who's in charge of the castle's movement.
Calcifer who's working under a contract for Howl learns that Sophie is under a curse and promises to help her break the curse if she breaks the contract for him. Sophie tells Howl that she's willing to work as a cleaning lady in his castle.
In the interim, a war breaks out between Sophie's homeland and the kingdom who are looking for their missing prince. When the king calls upon Howl to fight in the war, Howl sends Sophie to inform the king that Howl is incapable of fighting in the war.
This angers the king and causes him to become enemies with Howl. Eventually, Howl learns about Sophie's curse and falls in love with her, and tries to help her break free from the curse. 
Director: Hayao Miyazaki
Editor's Ratings: 9/10
Plotline: 9/10
When Marnie Was There (思い出のマーニー)
When Marnie Was There is a beautiful story that revolves around the protagonist who's a 12-year-old girl called Anna Sasaki. Anna lives with her foster parents in the city of Sapporo. 
She suffers from a sudden asthma attack and the doctor advises her foster parents to take her to a village where she can breathe clean air and recover from her sickness. Anna's foster mother Yoriko takes Anna to her relative's place who is living in a rural seaside area.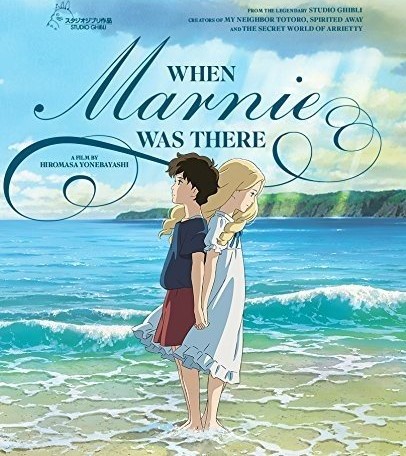 There, Anna becomes relaxed and starts to wander around. She comes across an abandoned mansion near the salt marsh. While admiring the mansion she finds it familiar and gets hit by a tide. In the mansion, she sees a blonde girl whose name is Marnie.
They both become friends and promise to keep their meeting a secret. One day Marnie invites Anna to her mansion for a party and Anna sees Marnie dancing with a boy called Kazuhiko.
However, one day a family moves into the mansion and a girl from the new family called Sayaka gives Anna a diary of Marnie's that was hidden under the drawer. In the diary, Anna finds out details about how her foster parents are paid to take care of her.
She also learns that Marnie was married to Kazuhiko and had a daughter called Emily. After Kazuhiko's death, Marnie was extremely depressed and Emily was sent to boarding school.
When Emily grew up she left her mother and got married and had a child who was later raised by Marnie after Emily and her husband's deaths. After Marnie's death, the baby was put into foster care.
Anna realizes she's the granddaughter of Marnie and understands the ordeal her family endured.
This is a psychological drama film thus ensure to notice the details carefully to understand the movie. The mysterious story plot is bound to keep you enthralled till the end.
Director: Hiromasa Yonebayashi
Editor's Ratings: 7.5/10
Plotline: 6.5/10
Ponyo (崖の上のポニョ)
Ponyo is a fantasy anime movie directed by Hayao Miyazaki. The story focuses on a goldfish called Brunhilde who's the daughter of Fujimoto who was once a human scientist. 
Brunhilde and her father reside in a submarine with the rest of her siblings. Brunhilde is fascinated by the outside world and she sneaks out from her home to admire the world outside water.
While doing so she gets caught by a fishing trawler and gets trapped in a glass jar and floats to the shore.
Fortunately, she gets saved by a small boy named Sosuke who breaks the glass jar and puts her in a water bucket. When Sosuke broke the jar he injured his hand and Brunhilde licked his wound which healed in an instant.
Sosuke who's astonished by this names her Ponyo and promises to protect her at all costs. Meanwhile, when Ponyo's father realizes his daughter is missing he sends his wave spirits to retrieve her back.
When Ponyo is returned home she argues with her father and declares her to explore the human world and insists she's called Ponyo instead of her birth name. As her argument with her father becomes intense she uses her magical powers to turn into a human with the help of the blood she licked when treating Sosuke.
The profound magic she conjured in the ocean causes an imbalance on the planet which results in tsunamis, the moon falling out of its orbit, and satellite failures. While Ponyo goes back to Sosuke as a little human girl, Fujimoto summons Ponyo's mother to help him retrieve her back into the ocean.
This anime beautifully brings about the perspectives of love between a sea creature and a human and also depicts the amazing fantasy theme.
Director: Hayao Miyazaki
Editor's Ratings: 7/10
Plotline: 6/10
The Tale Of Princess Kaguya (かぐや姫の物語)
This anime starts off with a bamboo cutter called Sanuki who discovers a small girl glowing inside a bamboo tree. Presuming she's a holy being he decides to raise her as his own daughter along with his wife. 
They call her princess but however, she's nicknamed Takenoko which means little bamboo. As she grows up she became friends with the children in her village and becomes very close to a boy called Sutemaru.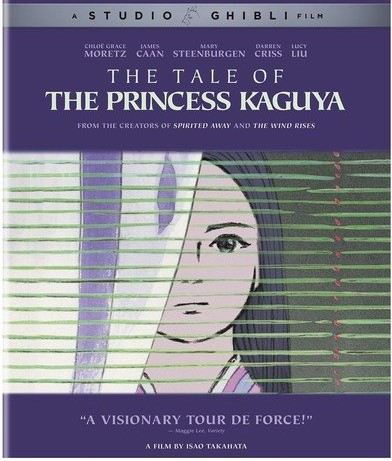 One day Sanuki finds gold and fine cloth in the bamboo grove where he found his daughter. He realized that his daughter is divine and he forces his family to move to the capital where he can raise his daughter as royalty.
But she isn't happy with her new lifestyle and goes looking for her old friends in the village. Unfortunately, they've all moved out.
However, she sees Sutemaru one day and they try to meet each other. And she reveals to her parents that she came from the moon after being exiled for breaking its laws.
She confesses her love to Sutemaru and they live happily together. However, there's a twist in the end which I wouldn't like to spoil. Watch The Tale of Princess Kaguya to know what happened next.
Director: Isao Takahata
Editor's Ratings: 9/10
Plotline: 8/10
Best Anime Movies Like Spirited Away: FAQs
What anime should I watch if I like Spirited Away?
Also Read:
Mononoke Hime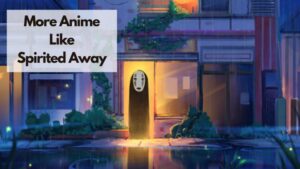 Director: Hayao Miyazaki
Date Created: 1970-01-01 00:33