Loved watching Spirited away? Here are more anime movies like Spirited Away you'll enjoy!
If you've watched Spirited Away you know that it's one of the best anime movies to be made to this day. This masterpiece was directed by Hayao Miyazaki and has been one of the highest-grossing anime films in Japan over the last decade. The anime enthusiasts right now were once beginners who were attracted to the anime fandom by Spirited Away.
Anime Movies Like Spirited Away — Quick Summary
The storyline of Spirited Away revolves around a 10-year-old girl called Chihiro who travels with her parents and comes across an abandoned theme park. While exploring the park Chihiro's parents eat the food available in a mysterious restaurant while Chihiro admires the park.
When she goes to look for her parents she finds that they have turned into pigs. Chihiro eventually learns that she has to work for a witch in the theme park in order to save her parents.
The fantasy storyline has made fans want more of Spirited Away. if you're looking to find movies like Spirited Away, don't worry we've got you covered. Read further to find out some of the best anime movies like Spirited Away.
Top Anime Movies Like Spirited Away
Mononoke Hime
Mononoke Hime or Princess Mononoke is an anime movie directed by Hayao Miyazaki, the same director who directed Spirited Away. The storyline focuses on a prince called Ashitake who resides in the Emishi village in Japan.
One day he gets attacked by a deadly demon and Ashitaka tries to kill the demon before it gets to the village. While fighting the demon it grabs Ashitaka by his arm and curses him before it dies.
Ashitaka gains superhuman powers after being cursed but it also is fatal enough to kill him. When Ashitaka tells the villagers about this incident, they find out that the demon who tried to kill Ashitaka was a boar god.
An old woman in the village orders Ashitaka to wander into the lands where the boar god came from to find a cure for the curse and he wouldn't be admitted into the village until he cures himself.
On his way to the lands, he comes across a monk called Jigo who helps him to find the Great Forest Spirit, which is a deer god who's able to cure Ashitaka. However, Ashitaka is faced with other events in his way and learns about the ongoing war between humans from a mining colony and forest gods.
The humans are led by a bold woman called Lady Eboshi and the forest gods are led by Princess Mononoke who was raised by a wolf god. Ashitaka tries to solve the disputes between both sides and spread peace and they both look up to him as an enemy.
Will Ashitaka ever succeed in bringing peace between both groups? To know what happened next watch Mononoke Hime.
Princess Mononoke kept me engaged throughout the movie and I loved the plot of the movie a lot. I also liked their character development and how the plot progressed.
Editor's Ratings: 8.2/10
Plotline: 8.5/10
A Whisker Away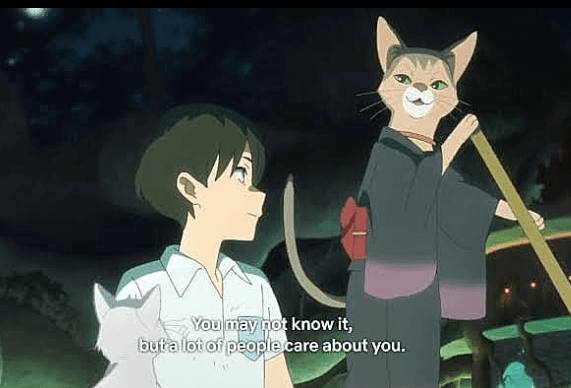 A Whisker Away is one of the anime movies similar to Spirited Away with a feline theme. Although, there are a lot of differences between A Whisker Away and Spirited Away yet they have similar themes of environmentalism and animal love.
The story is about a teenage girl called Miyo who has a crush on her classmate and is quite apparent of it. However, at home, she goes through her own struggles with her parents. You will notice two different personalities of Miyo at home and at school which most of us can relate to.
Miyo tries to change herself by turning into a cute kitten and the adventure just begins here. I really loved her transformation which has a lot of learnings as well as fun.
In comparison to Spirited Away, I feel that A Whisker Away is more romantic, however, both have an equal emphasis on teenage drama and spooky themes. You'll have a lot of fun watching this if you're looking for movies like Spirited Away.
Editor's Ratings: 7.4/10
Plotline: 7.5/10
Kiki's Delivery Service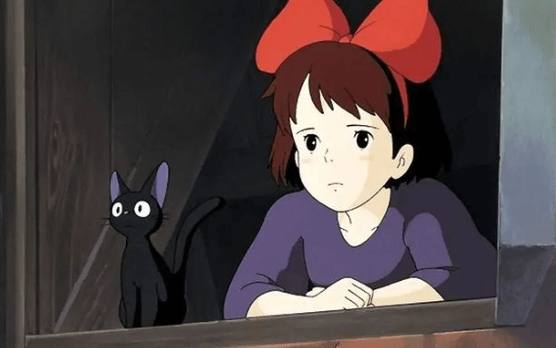 Kiki's Delivery Service is amongst the most popular films like Spirited Away. This fantasy fiction is about a little girl named Kiki who is 13 years old who overcomes difficulties on her trip pretty much like Chihiro in Spirited Away.
Kiki has a talking cat named Jiji and moves to a town at the seaside to spend some time alone. She learns how to fly a broomstick and becomes a courier service person in the community. However, an apprentice witch troubles her and which Kiki has to overcome.
Kiki's Delivery Service is one of my personal favorites after Spirited Away and there are quite a lot of similarities between the two. Watch it yourself to know!
Editor's Ratings: 7.8/10
Plotline: 8/10
Howl's Moving Castle
This is another movie directed by Hayao Miyazaki that's worth watching. It focuses on a world where a fictional kingdom possesses both technology and magic. The protagonist of this anime is a girl called Sophie who meets a wizard called Howl when going to meet her sister. While working in a shop and she gets cursed by a witch.
After being cursed Sophie turns into an old and unrecognizable woman. Heartbroken by this incident she moves out of her home and reaches the countryside where she meets a living scarecrow called Turnip Head.
 He takes Sophie to Howl's moving castle and there she meets Howl's apprentice Marki and a fire demon called Calcifer who's in charge of the castle's movement. 
Calcifer who's working under a contract for Howl learns that Sophie is under a curse and promises to help her break the curse if she breaks the contract for him. Sophie tells Howl that she's willing to work as a cleaning lady in his castle.
In the interim, a war breaks out between Sophie's homeland and the kingdom who are looking for their missing prince. When the king calls upon Howl to fight in the war, Howl sends Sophie to inform the king that Howl is incapable of fighting in the war.
This angers the king and causes him to become enemies with Howl. Eventually, Howl learns about Sophie's curse and falls in love with her, and tries to help her break free from the curse.
When Marnie Was There
When Marnie Was There is a beautiful story that revolves around the protagonist who's a 12-year-old girl called Anna Sasaki. Anna lives with her foster parents in the city of Sapporo. 
She suffers from a sudden asthma attack and the doctor advises her foster parents to take her to a village where she can breathe clean air and recover from her sickness. Anna's foster mother Yoriko takes Anna to her relative's place who is living in a rural seaside area.
There, Anna becomes relaxed and starts to wander around. She comes across an abandoned mansion near the salt marsh. While admiring the mansion she finds it familiar and gets hit by a tide. In the mansion, she sees a blonde girl whose name is Marnie.
They both become friends and promise to keep their meeting a secret. One day Marnie invites Anna to her mansion for a party and Anna sees Marnie dancing with a boy called Kazuhiko.
However, one day a family moves into the mansion and a girl from the new family called Sayaka gives Anna a diary of Marnie's that was hidden under the drawer. In the diary, Anna finds out details about how her foster parents are paid to take care of her.
She also learns that Marnie was married to Kazuhiko and had a daughter called Emily. After Kazuhiko's death, Marnie was extremely depressed and Emily was sent to boarding school.
When Emily grew up she left her mother and got married and had a child who was later raised by Marnie after Emily and her husband's deaths. After Marnie's death, the baby was put into foster care.
Anna realizes she's the granddaughter of Marnie and understands the ordeal her family endured.
This is a psychological drama film thus ensure to notice the details carefully to understand the movie. The mysterious story plot is bound to keep you enthralled till the end.
Ponyo
Ponyo is a fantasy anime movie directed by Hayao Miyazaki. The story focuses on a goldfish called Brunhilde who's the daughter of Fujimoto who was once a human scientist. 
Brunhilde and her father reside in a submarine with the rest of her siblings. Brunhilde is fascinated by the outside world and she sneaks out from her home to admire the world outside water.
While doing so she gets caught by a fishing trawler and gets trapped in a glass jar and floats to the shore.
Fortunately, she gets saved by a small boy named Sosuke who breaks the glass jar and puts her in a water bucket. When Sosuke broke the jar he injured his hand and Brunhilde licked his wound which healed in an instant.
Sosuke who's astonished by this names her Ponyo and promises to protect her at all costs. Meanwhile, when Ponyo's father realizes his daughter is missing he sends his wave spirits to retrieve her back.
When Ponyo is returned home she argues with her father and declares her to explore the human world and insists she's called Ponyo instead of her birth name. As her argument with her father becomes intense she uses her magical powers to turn into a human with the help of the blood she licked when treating Sosuke.
The profound magic she conjured in the ocean causes an imbalance on the planet which results in tsunamis, the moon falling out of its orbit, and satellite failures. While Ponyo goes back to Sosuke as a little human girl, Fujimoto summons Ponyo's mother to help him retrieve her back into the ocean.
This anime beautifully brings about the perspectives of love between a sea creature and a human and also depicts the amazing fantasy theme.
The Tale Of Princess Kaguya
This anime starts off with a bamboo cutter called Sanuki who discovers a small girl glowing inside a bamboo tree. Presuming she's a holy being he decides to raise her as his own daughter along with his wife.
They call her princess but however, she's nicknamed Takenoko which means little bamboo. As she grows up she became friends with the children in her village and becomes very close to a boy called Sutemaru.
One day Sanuki finds gold and fine cloth in the bamboo grove where he found his daughter. He realized that his daughter is divine and he forces his family to move to the capital where he can raise his daughter as royalty.
But she isn't happy with her new lifestyle and goes looking for her old friends in the village. Unfortunately, they've all moved out.
However, she sees Sutemaru one day and they try to meet each other. And she reveals to her parents that she came from the moon after being exiled for breaking its laws.
She confesses her love to Sutemaru and they live happily together. However, there's a twist in the end which I wouldn't like to spoil. Watch The Tale of Princess Kaguya to know what happened next.
Best Anime Movies Like Spirited Away: FAQs
What anime should I watch if I like Spirited Away?
Is there a part 2 for Spirited Away?
There's no part 2 for Spirited Away anime.
Is Spirited Away for kids?
Spirited Away is only ideal for teenagers and adults.
Also Read: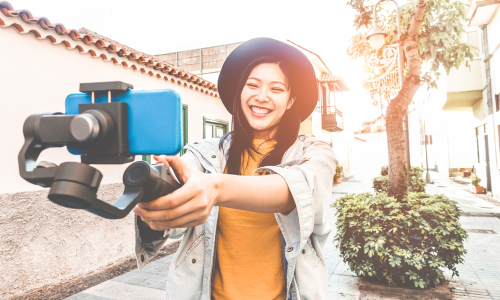 Hiya! I'm the main author of Japan Truly. I love everything Japan and love testing out Japanese products, be it skincare and makeup or gadgets! You'll find reviews of some of the best selling Japanese products (tried and tested) right here!
Mononoke Hime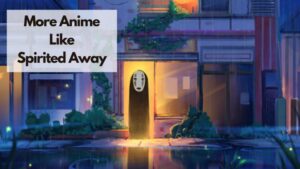 Director: Hayao Miyazaki
Date Created: 1970-01-01 00:33