Are you looking to know more about Japan? Best Netflix shows to understand Japan is a list of shows I've made only for you!
As you know, television can be the most engrossing form of media consumption, and the most effective as well.
For those who want to learn about Japanese culture and the Japanese people, binge-watching TV shows can be one way of going about it.
Best Netflix Shows to Understand Japan: Summary
If you're new to the country or simply looking to educate yourself about the little things that really make Japan, spend a night snuggled up in your comforter and watch some shows about Japan.
In order to save you some time, I have gathered a list of some of the best Netflix shows that will help you understand Japan.
Top Netflix Shows to Understand Japan
Terrace House
Genre: Reality | Rating: 8.2/10
What's better than a reality TV show to tell you about the realities of Japan. Terrace House is one of the best Netflix shows to understand Japan.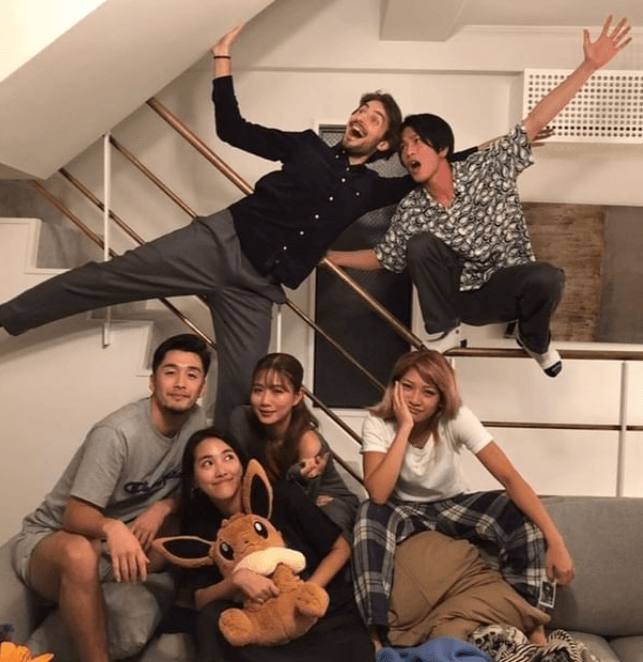 When a group of six people are put together in a house for a long time, they are bound to let down their guards and come out of their zones to extend a relationship.
It could be friendships, relationships and literally any other kind of human interaction. The show has had a five series run up until now, each of which had three women and three men, typically aged between their teens to their thirties.
The show is shot in a fly-on-the-wall style, revealing an insight into the participants' private lives and their personalities, hopes, dreams, and interactions.
From time to time, the show also records interactions with the participants' families and friends in the outside world. I love this show because it teaches so much about how the Japanese form their relationships and their lifestyle.
While it isn't typically a dating show, living in such close quarters enables relationships that become long-lasting. Some viewers reckon this show as a reality show for people who don't like drama. 
Ratings:
Erased
Genre: Fantasy, Thriller | Rating: 8.7/10
Erased, also known as Boku Dake Ga Inai Machi, is a 2016 Japanese mystery thriller film based on a manga series of the same name. The film follows Satoru Fujinuma, a 28-year-old manga artist who has the ability to "time leap" backward in time like a video playback button being pressed.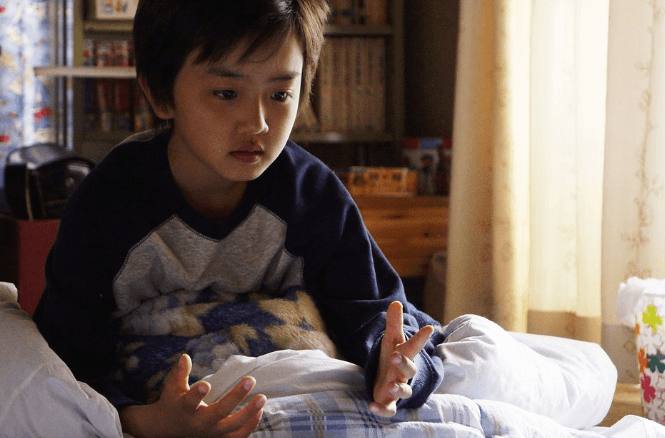 While he has no control over when or where time leaps, his power stems from the subconscious desire to prevent future tragedies.
One day, Satoru's mother is killed and he becomes the prime suspect. In order to clear his name and save himself from possible imprisonment, Satoru uses his power to travel back 18 years into the past in order to save his mother as well as a classmate.
I love Erased because this teaches a lot about Japan geographically, the lands of snow like Hokkaido. It's one of my personal favorite and the best Netflix shows to understand Japan.
Ratings:
The Birth Of Sake
Genre: Documentary | Rating: 7.2/10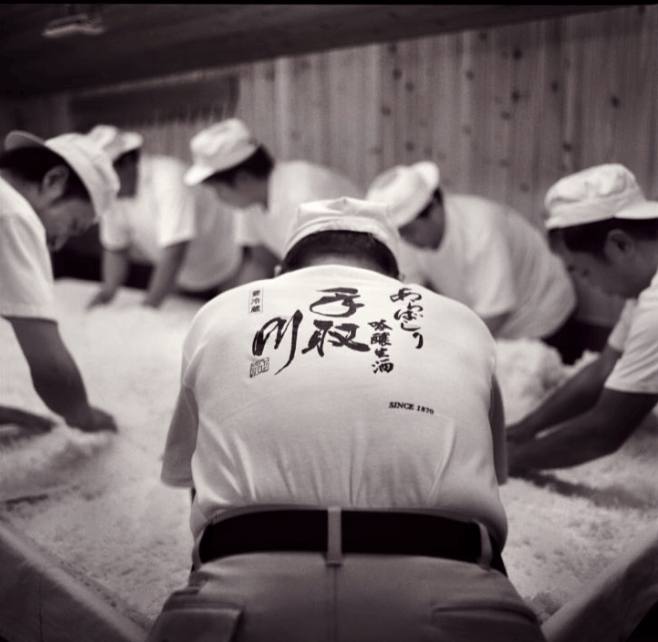 Having premiered at the Tribeca Film Festival, The Birth of Saké documents the functioning of the 144-year-old Tedorigawa Brewery in Ishikawa Prefecture.
The documentary explores the craftsmanship that goes into the creation of sake, a traditional and popular alcoholic beverage in Japan. This show didn't only teach me about the process of Sake making but a lot of other things like the relationship between work and life of the Japanese.
In the Yoshida Brewery, each bottle of sake is handcrafted. Meaning, each employee, between the ages of 20-70 lend all their sense, touch, taste, smell and sight to its creation.
This is a tedious and time-intensive task. The employees are away from their families months and from April to October where their typical day of work lies between 4:30 AM to 8 PM in the night.
More than the sake, the documentary is about the employees and the brewmaster who makes it happen.
Particularly the employees Yamamoto (65), and Yasuyuki Yoshida (27), and the brewmaster, Teruyuki Yamamoto, the 68-year-old toji.
Their hard work is what kept the premium brand Tedorigawa live up to its name.
Ratings:
Japanese Style Originator
Genre: Game Show | Rating: 8.3/10
I personally think that the best way to learn something is through game shows and trivia contests, and this show, the Japanese Style Originator is a uber cool and informative combination of both!
The show is literally all fun and games between a group of five ambitious panellists and one quirky emcee. The questions of the show encompass multiple topics such as the food, culture, travel etiquette and conventions that make Japan whole.
Some of the episodes are theme-based, such as how can one cool down in the summer, and there was this one episode that solely revolved around different ways to make rice. There were over 50!
All these episodes are sporadic, have no set length or even vertical.
The episodes, in the form of a challenging and fun series of back and forth, provides you with a quick window into the daily lives of the Japanese in areas like tofu-making, cook and eat tempura and how to wear a yukata.
Tokyo Idols
Genre: Music, Documentary | Rating: 6.3/10
There's a fine line between having an obsession and chasing a dream, and Tokyo Idols captures that difference with grace.
Tokyo Idols captures the dream of ten thousand teenage Japanese girls who call themselves 'idols'.And their number one fans? Not girls, not women even remotely, not even teenage boys, it is just middle-aged 40-50-year-old men.
The documentary gives an insight into the Japanese female sexuality and how it is depicted. These 'idols' wear form-fitting, sexualized versions of school girl uniforms that resemble some anime characters.
While these costumes aren't that revealing, they do embody the approachability of the 'girl next door'.
The documentary shows a relationship between the protagonist, Rio, who is 19 and has a large fan following and a 43 year old Koji who attends all of her concerts and spends a huge chunk of his money on her merchandise.
Men like Koji are called otaku, meaning hardcore fan.

In simpler words, I included this show in the list of best Netflix shows to understand Japan because it draws a clear picture of Japan's hypermodern society and the role of evergrowing younger 'idols' of the country.
REA(L)OVE
Genre: Reality | Rating: 6.7/10
Real people with real issues that have real feelings. That is what the show is about. It's all in the name. This is one of the best Netflix shows to understand Japan.
Real Love is about a group of 18 people, labelled as misfits, who have had trouble finding love in their past because of their 'dark' history.
All the participants are placed together and are made to do group activities and interact with each other for a period of three days to see who connects with whom.
What makes this show binge-worthy is that with every episode, there are some revelations about the contestants' history.
If you're sick of pretentious reality TV and model-figured women on the quest to find love, this is the show for you. Its honest conversation, free-flowing drinks and a risque host make it worthwhile.
What did you Eat Yesterday?
Genre: Cooking | Rating: 7.8/10
This show, through light humour and comedy, outlies the regular issues one faces in Japan regarding workplace humour, domestic life and the LGBTQ right in Japan.
In this show, you'll experience that the show is 70% cooking and 30% drama while all of it being an engaging story!
This TV show centres around the lawyer Shiro Kakei and his hairstylist (became a partner) Kenji Yabuki and how they go about their lives.
They often connect during their meals and discuss issues and discrimination and comments they heard throughout the day.
Yabuki accepts his sexuality as it is but Kakei goes through a series of difficulties accepting and finds it difficult to be open, causing little spats between the two.
The best part about the show, though, is the various cooking scenes from a book. It is one of the best Netflix shows to understand Japan and it's culture.
Midnight Diner
Genre: Comedy, Food | Rating: 8.6/10
I'll put this on the list of my favourite Netflix shows to watch to understand Japan. This TV series is based on a manga by the same name as Yarō Abe. Personally, this is among the best Netflix shows to understand Japan.
The show explores a mysterious chef who goes by the name of 'Master' and talks to all the customers who come to eat his food. This curated anthology is a collection of relatable stories that touch you personally.
The setting of the story begins with the chef saying how he makes himself available to the people returning home from their work post-midnight.
And what's on the menu you ask? Whatever the customer wants, as long as his kitchen has the ingredients.
The episodes are quite abstract. Each story is different. From that failed comedians and actors to prostitutes, lost siblings, former lovers, and gamblers.
Chef's Table
Genre: Documentary | Rating: 8.6/10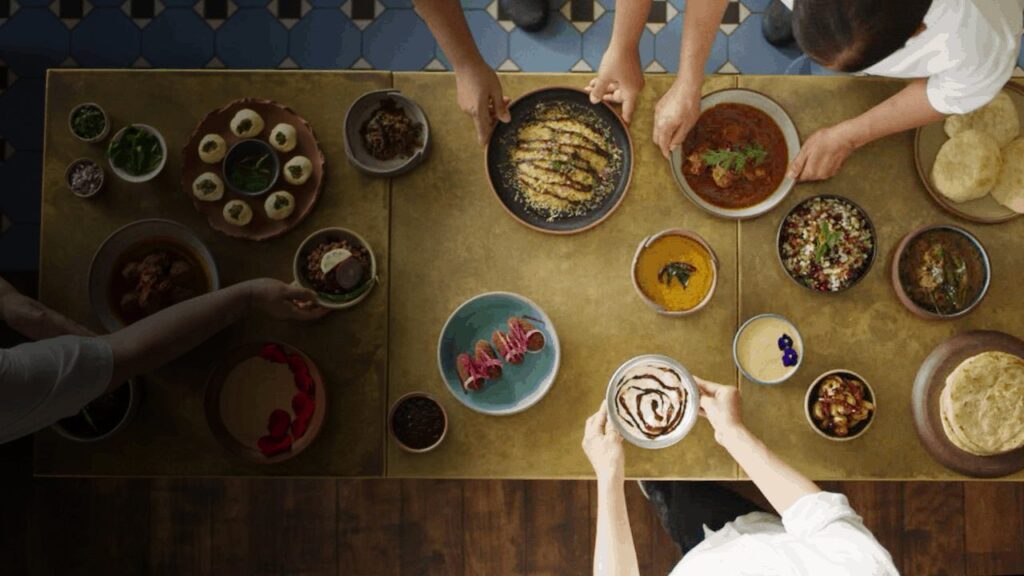 The Chef's Table actually marks as being the first-ever original Netflix documentary that records the life and journey of 6 different chefs in their 6-part documentary.
For instance, Niki Nakayama was born to Japanese parents in the US and turns out to become an award-winning restaurateur in Los Angeles. Definitely, counts under best Netflix shows to understand Japan.
The show records her achievements and every step she took in her career. It also gives us an insight into the day-to-day activities that go into making a successful restaurant. But mainly, it shows all the challenges she had to overcome to be a working woman in both Japan and the US.
The show documents that each chef is not only different in their food and restaurant and style but also in the philosophy that goes into their cooking and the reason that makes them want to get up and cook for others.
Know Your Enemy: Japan
Genre: History, Documentary | Rating: 5.9/10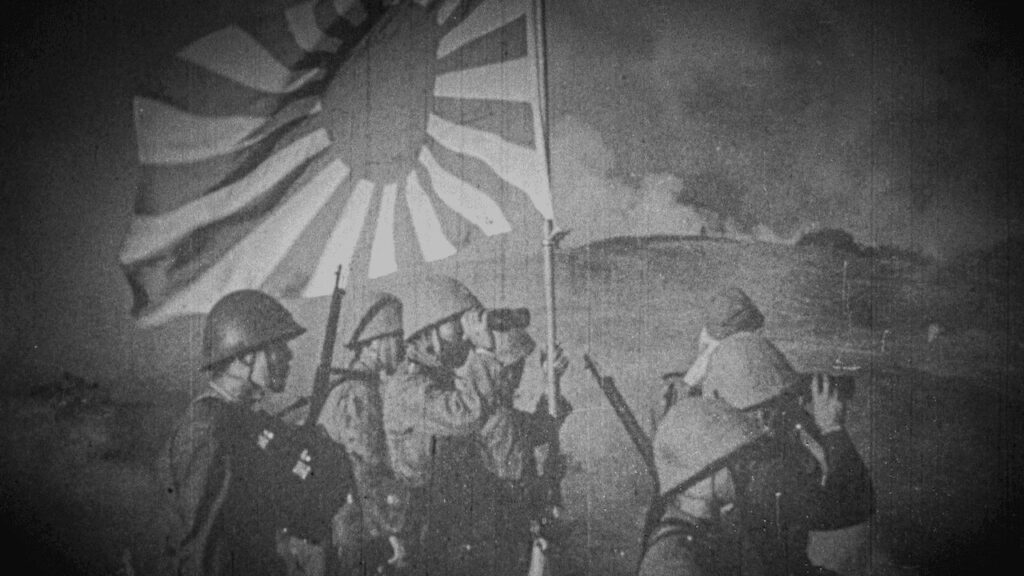 The documentary, Know Your Enemy: Japan outlines military propaganda by the US. I'm sure the movie was made in the best interests of showing the Us military what they're in for and preparing themselves for war.
This movie is a deep dive into the Japanese culture and military practices from the 16th century, down to the 1930s, released in 1945.
This one is for the history buffs who have a keen interest in knowing what happened before they existed. If you're into history, it is one of the best Netflix shows to understand Japan.
The movie was commissioned by the US army and was directed by Frank Capra. The film goes on to discuss everything that a soldier did, including the tactics and strategy they used to the diet they had during training.
In this stage, this documentary is considered pretty culturally insensitive but provides an insight nonetheless.
Which is the best Netflix show to understand Japan?
I've watched several shows myself on Netflix that describe Japan and its culture. Out of all, I found Know Your Enemy: Japan to be the best
Know Your Enemy: Japan is a historic documentary about Japan that outlines military propaganda by the US. This movie is a deep dive into the Japanese culture and military practices from the 16th century, down to the 1930s, released in 1945. Know Your Enemy: Japan was commissioned by the US army and was directed by Frank Capra.
Understanding Japan through Netflix
While we read about Japan in books, I think shows do a better job as it is visualized and helps one understand the situation and culture better. Hope my list of best Netflix shows to understand Japan helped you.
Also Read: