Angels are a very common trope in fantasy animes. Check out these best angel animes to enjoy some great stories featuring supernatural characters – angels and demons.
These best angel animes show different sides of angels. Angels that have chosen the wrong way, or angels that just don't know how to be an 'angel'. Whatever your notions of an angel are, it will definitely change after you check out these best angel anime!
| | | |
| --- | --- | --- |
| Best Angel Anime | Age Rating | Editor's Rating (10) |
| Pita-Ten | NR | 7.2 |
| Rage of Bahamut: Genesis | 14+ | 7.5 |
| High School DxD | 18+ | 7.5 |
| Angel Sanctuary | 16+ | 6 |
| Kobato | PG | 7.5 |
| Angel Tales | PG | 6.5 |
| NouCome | PG | 7.5 |
| Colorful | 14+ | 7.5 |
| Gabriel Dropout | 15+ | 7 |
Top Angel Anime
Angel Beats
Rating: TV-14 | Genre: Comedy, Action | Editor's Rating: 8
'Angel Beats' is one of the most popular angel anime. The anime is divided into 13 episodes, each of which lasts 24 minutes. 'Angel Beats' follows Otonashi Yuzuru's life, or rather his afterlife. His name is the only thing he remembers about himself. 
A girl named Yuri is the one who eases his transition to the afterlife. She holds a rifle and informs him that he is in the afterlife and that she is the commander of the group known as Shinda Sekai Sensen. The group's mission is to wage battle against the evil girl known as Tenshi.
But Otonashi has some doubts about Tenshi's evilness and decides to talk to her. When the encounter does not go as planned, he chooses to join the SSS and help them achieve their aim. Nonetheless, he finds himself captivated to Tenshi. He must comprehend these emotions and discover the truth about her while also attempting to comprehend his past and the afterlife.
Haibane Renmei
Rating: TV-PG | Genre: Drama, Fantasy | Editor's Rating: 8.5
'Haibane Renmei' is not your typical angel anime. It is a deep psychological mystery revolving around beings that mimic our concept of angels. It depicts their lives in the village where they are born, as well as the mystery surrounding their species. 
Old Home is a place where cocoons give birth to extraordinary beings with a little halo on their heads and wings on their back. They are known as Haibane. A young Haibane is born with no memory of her history and no idea where she is.
Rekka gets her name from her dream of falling. There are certain rigorous restrictions that a Haibane must follow in Old Home. They are not allowed to leave the settlement or go near the walls that surround it.
These rules, combined with the disappearance of Haibanes on the "Day of Flight," worry Rekka and others of her kind. Will they be able to solve the secrets that surround them and find salvation?
Pita-Ten
Rating: NR | Genre: Comedy, Drama | Editor's Rating: 7.2
In Pita-Ten, Kotaro's ordinary life takes a turn when Misha, an apprentice angel knocks at his door and asks to be his friend. In spite of being an angel, Misha, unfortunately, does more harm than good.
Kotaro's friends, Takashi and Koboshi also get along with him on this journey. And alongside them is Shia, the demon, who unlike the angel does more good than harm.
In this anime, you'll see how angels, demons, and humans interact with each other. Pita-ten is a great anime to watch after a tiring, stressful day. It's a light-hearted comedy series that will definitely put a smile on your face.
I absolutely love the fact that the roles of angel and demon are reversed – it keeps things interesting and unpredictable.
It's a great anime to watch with your friends or siblings. It's a short anime with 26 episodes. You can get the DVD on Amazon for about $50. It's a great choice to add to your anime collection! Check out this best angel anime below!
| | |
| --- | --- |
| Episodes | Aired |
| 26 | April 2002 – September 2002 |
Related: If you're a cat lover, you're going to love this list of cat anime!
Shingeki no Bahamut: Genesis (Rage of Bahamut: Genesis)
Rating: 14+ | Genre: Action, Fantasy | Editor's Rating: 7.5/10
In Rage of Bahamut, Bahamut, an ancient dragon, caused havoc upon Mistarcia thousands of years ago. Gods and demons worked together to prevent Bahamut from destroying the world and sealed away the dragon. The key to the dragon's freedom was then split between them in order to prevent the dragon resurrection.
Cut to the present world, Favaro Leone, an expert thief, lives a carefree life running away from Kaiser Lidfard, a bounty hunter.
Favaro's life gets complicated when he meets Amira, a woman who holds one half of the key needed to break Bahamut's seal. Now Amira, Kaiser, and Favaro find themselves stuck in an intense clash between gods and demons because of the anticipated return of Bahamut.
Rage of Bahamut: Genesis shows us how gods and demons, who never get along, put their differences aside to save the world from being destroyed completely by the ancient dragon.
The angels depicted in this anime are absolutely beautiful and glistening just like how you'd imagine them to be. Taking inspiration from religious texts, you'll also see the depiction of angels, Gabriel and Michael, at the forefront in this best angel anime.
| | |
| --- | --- |
| Episodes | Aired |
| 12 | October 2014 – December 2014 |
Related: For more anime of supernatural and fantasy genres, check out the best dragon anime right here!
High School DxD
Rating: 18+ | Genre: Action, Comedy | Editor's Rating: 7.5/10
High School DxD revolves around Hyoudou Issei, a high school student with a perverted mind, spends all his time staring at women and daydreaming about having his own harem one day. T
hen one day, Hyoudou is asked out on a date by another girl from a different school. Excited, Hyoudou thinks he finally got his big break. But the girl, unfortunately, turns out to be a fallen angel who kills him.
However, Hyoudou is given a second chance to live when Rias Gremory, a high-class demon (and his high school senior) revives him as her servant.
Hyoudou then joins the Occult Research Club in his school where he learns to fight in order to survive in this new violent world that he's been pushed into. And he has to keep all of this a secret from his friends and family.
Filled with occult material, this anime is rich in demonic aspects as much of the show's perspective is that of the demons. In the world of High School DxD, the god is no more and Archangel Micahel has taken over godly duties.
This best angel anime also interprets an interesting difference between the angels and fallen angels. Fallen angels are clearly marked with black wings to mark their fall from grace, unlike their counterparts.
| | |
| --- | --- |
| Episodes | Aired |
| 12 | January 2012 – March 2012 |
Related: Enjoy these anime of the romance genre for amazing plot lines!
Angel Sanctuary
Rating: 16+ | Genre: Drama | Editor's Rating: 6/10
In Angel Sanctuary, Mudo Setsun, a high school student, is being bullied by his seniors. His life is complicated as he's in love with his younger sister. And now he finds himself in the epicenter of all supernatural beings who claim to know his destiny.
The demons identify him as the one who once led them against God himself. And the Angels claim that he's the reincarnation of their leader, Alexie. Mudo, only 16 years old, is now struggling to find his identity and doesn't feel prepared to face the conflict between hell and heaven.
This best angel anime presents Setsun's identity crisis along with supernatural entities that have always been a subject of human folklore.
While joining the angels seems to be the most likely choice, Angel Sanctuary depicts Setsuna's dilemma of choosing between leading the angels and demons.
| | |
| --- | --- |
| Episodes | Aired |
| 3 (OVA) | May 2000 – August 2000 |
Kobato
Rating: PG | Genre: Adventure, Comedy | Editor's Rating: 7.5/10
In Kobato, Hanato Kobato has landed on Earth with a mission to collect something known as 'konpeito'. 'Konpeito' is a residue one gets when one heals the heart of someone who is suffering.
So Hanato collects konpeito in a bottle because she desires to go to a certain place. Due to her kindness and openness, she genuinely helps everyone she can. But the only condition is that she is not allowed to fall in love with anyone whose heart she has healed.
In this best angel anime, Hanato isn't depicted as an outright angel but her extra-terrestrial origins and kindness show her to be the archetype angel.
Kabato almost lost her life because of an incident that happened in space between Heaven and Earth. The solution? An angel inhabited her life to collect konpeito in order to fulfill Kaboto's wish and save her from danger.
| | |
| --- | --- |
| Episodes | Aired |
| 24 | October 2009 – March 2010 |
Otogi Story Tenshi no Shippo (Angel Tales)
Rating: PG | Genre: Comedy | Editor's Rating: 6.5/10
Angel Tales revolves around Goro, an unfortunate man, keeps losing his jobs and is now left with very little money. One day, Goro encounters a fortune teller sitting outside the pet store who claims that Goro's luck will change soon.
And to his surprise, three angels appear on his doorstep claiming to be his guardian angels. And before he knows, it goes from 3 to 12 guardian angels all there to help him. Each of these girls are the reincarnation of all of Goro's dead pets!
Angel Tales is an anime that depicts a concept that all pet lovers can only dream of – to be reunited with their deceased pets.
Goro finally feels lucky in the sense that he is reunited with all his pets again, especially his dogs who have the purest souls and they're back in his life in the form of angels to help him in any way they can.
The pun in the Japanese title is definitely worth the mention – literally translated to Angel Tails, it's a precursor to the story in the anime.
| | |
| --- | --- |
| Episodes | Aired |
| 12 | October 2001 – December 2001 |
Ore no Nounai Sentakushi ga, Gakuen Love Comedy wo Zenryoku de Jama Shiteiru (NouCome)
Rating: PG | Genre: Comedy, Fantasy | Editor's Rating: 7.5/10
Amakusa Kanade, a high school student, is cursed and because of this he lives an abnormal life. He calls this curse 'Absolute Choice' and he is cursed by a god.
This curse forces him to choose between two equally ridiculous choices which he must then act upon and bear the consequences after.
These random choices occur at the most awkward moments and he is always trying to control the damage done to his reputation all the while anticipating the next unfortunate event caused due to the curse of Absolute Choice.
At school, things get even weirder when he is choiced into the lives of multiple girls. And to make things more complicated, a beautiful girl falls from the sky who is sent by God. And Amakusa must now live with this girl.
This anime is a lot of fun to watch with Amakusa's life getting weirder by the day. Instructed by God himself, AMakusa is forced to look after the girl dropped from the sky, Chocolat.
And she suffers from Amnesia. Chocolat is one of God's servants and knows all about Amakusa's curse!
| | |
| --- | --- |
| Episodes | Aired |
| 10 | October 2013 – December 2013 |
Colorful – Best Angel Anime
Rating: 14+ | Genre: Drama, Fantasy | Editor's Rating: 7.5/10
In this world, oen is removed from the reincarnation cycle because of a grave sin committed. Upon winning a lottery, an angel tells them there's a way they can remember their sin and so the spirits of the dead take hold of Makoto's body, a 14-year old who committed suicide.
They soon understand Makoto's troubled life and realise the painful reality of living in a world where one is unable to distinguish themself from the other in this colorful world.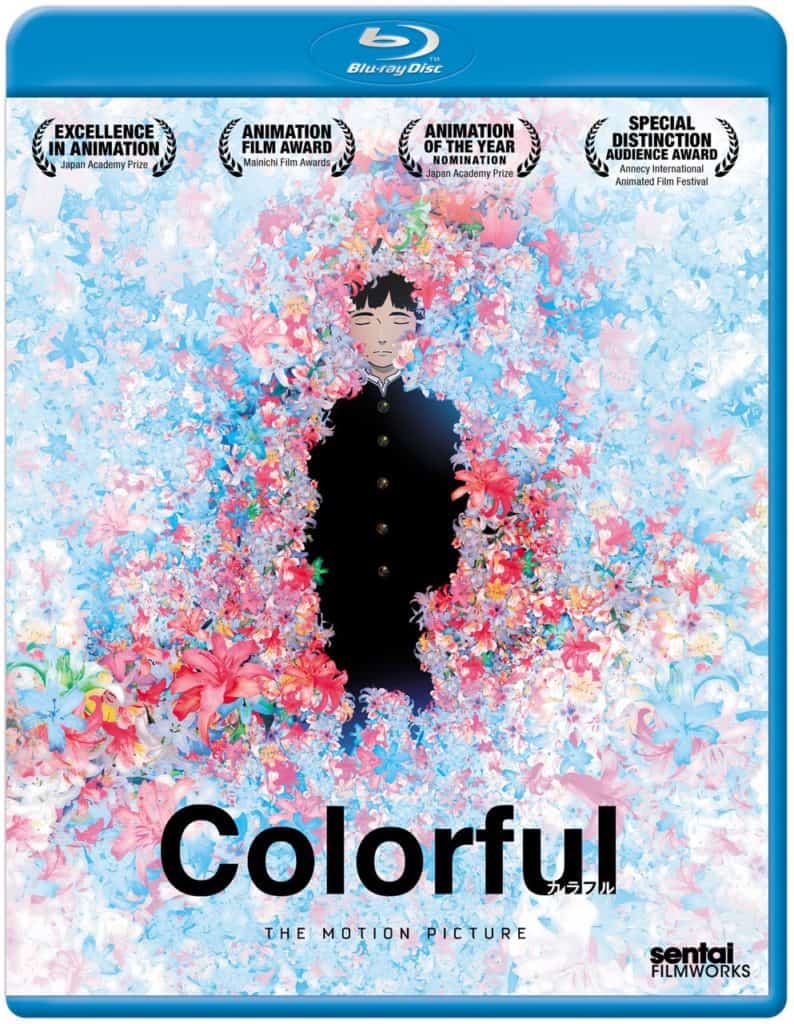 This anime is very emotional where a soul seeks redemption after an angel helps them out. This anime explores the themes of suicide, sin, and individuality.
| | |
| --- | --- |
| Episodes | Aired |
| 1 (movie) | August 2010 |
Related: Love cats? You're sure going to love this list of best cat anime. Check it out!
Gabriel Dropout
Rating: 15+ | Genre: Comedy, Fantasy | Editor's Rating: 7/10
In order to complete their training, young angels have to love and study amongst humans. This was practiced by the angels for centuries. And just like any other angel, Gabriel White Tenma wanted to become the great angel who will bring happiness to humankind.
But unfortunately, she gets addicted to video games during her time on Earth and becomes a shut-in! She then calls herself the 'fallen angel' and becomes apathetic towards everything except video games.
Vignette, a demon who is Gabriel's friend on Earth tries to get Gabriel to return to her angelic days. But Gabriel shuts down any attempts made by Vignette.
Gabriel and Vignette soon meet Raphiel, an angel and Gabriel's classmate and Satanichia, a demon – and four of them become friends as they stump everything that means to be an angel or demon.
This show is a lot of fun to watch and it's interesting to see how each individual in this show is given a unique personality. The character development in this show is good in spite of having only 12 episodes.
The events and adventures that take place in this anime are absolutely comical. Definitely a fun watch. Check it out below!
| | |
| --- | --- |
| Episodes | Aired |
| 12 | January 2017 – March 2017 |
Pita-Ten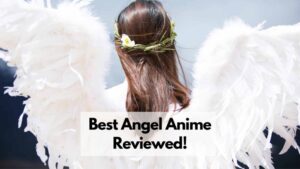 Director: Toshifumi Kawase Yūzō Satō
Date Created: 1970-01-01 00:33
Pros
- Interesting plot
- good character development
Cons
- can seem a bit kiddish for adults in between