Love Japanese TV shows? Here are the best Japanese TV shows on Netflix to watch! Check it out!
Japanese TV shows have their own unique way of capturing the attention of an audience. I wasn't always a fan of TV shows because I thought it was too much of a commitment to follow the characters through season after season of the show.
But then I was introduced to Japanese TV shows and it changed my perspective of TV shows. I was hooked! Unlike US TV shows, Japanese TV shows tend to have shorter seasons and storylines.
Since we're in the middle of a pandemic, and we spend most of our time being cooped up in the confines of our home, Netflix has become sort of a saving grace to many of us (me).
For those of you who have transformed into indoor cats over the past year and need a break from working from home, I think I can help.
We have carefully put together a list of some of the best Japanese TV shows on Netflix for you to watch. Whether you like drama or thrillers or just need a good laugh, i'm sure this list has something for you.
Best Japanese TV shows on Netflix: Quick Summary
How did we choose the Best Japanese TV shows on Netflix?
After a thorough browsing of Netflix, our team of experts went over 20 different Japanese TV shows. Each of these shows was rated on their storyline, direction, and characters. After careful consideration, we have put together this list of the best Japanese TV shows on Netflix.
While putting together this list, we found that "Midnight Diner: Tokyo Stories" is currently the best Japanese TV show on Netflix. This heartwarming series is one of a kind and a must watch for anyone who like the 'slice of life' genre.
Top Japanese TV Shows on Netflix
#1 — Midnight Diner: Tokyo Stories
Number of seasons: 2 | Number of episodes: 20 | Starring: Kaoru Kobayashi, Mansaku Fuwa, Toshiki Ayata | Director: Joji Matsuoka, Nobuhiro Yamashita, Shotarou Kobayashi
I will start off by giving this one a disclaimer. Do not watch this show on an empty stomach.
Midnight Diner:Tokyo Stories features a mysterious chef with no backstory, but crazy cooking skills. He runs a late night diner, Meshiya, in Shinjuku. Each episode tells the tale of a particular character who visits his diner for a late night meal.
From lawyers to gamblers, the diner is visited by people from every walk of life. Each episode tells their story and the nameless chef gives them pieces of advice while serving them mouth watering food.
The show is actually the 4th and 5th season of 'Midnight Diner'. It has been a hit among viewers and is definitely a must watch. 
#2 — Alice in Borderland
Number of seasons: 1 | Number of episodes: 8
Starring: Kento Yamazaki, Tao Tsuchiya, Yuki Morinaga, Keita Machida, Ayame Misaki, Sho Aoyagi, Riisa Naka | Director: Shinsuke Sato
Alice in Borderland is a show based on manga with the same title. The show is directed by Shinsuke sato who is a filmmaker as well as video game designer.
The movie features a trio of friends who get trapped in a video game and must complete dangerous tasks to get out. I know what you're thinking. But I assure you that this show is much more intense than Jumanji.
The show was released in 2020 and was well received bt viewers and critics. Many have compared the series to Battle royale and Cube for their use of graphics.
Whether you're a gamer or not, this show is a great pick for anyone looking to binge on a fantastic Sci-Fi series. 
#3 — Good Morning Call
Number of seasons: 2 | Number of episodes: 27 | Starring: Haruka Fukuhara, Shunya Shiraishi, Dori Sakurada, Moe Arai, Kentaro Ito | Director: Yo Kawahara, Takashi Fujio
Sappy rom coms have always been a guilty pleasure for me. And this show did not disappoint.
Usually Tv adaptations of manga are not well received by viewers because they just don't live up to their expectations after reading the manga. But this series did pretty well.
The series follows Nao and Hisashi, two students, who move into an apartment together as a matter of convenience but end up falling for each other.
The show is a sweet romance for anyone looking to start a light hearted series. 
#4 — Followers
Number of seasons: 1 | Number of episodes: 9 | Starring: Miki Nakatani, Elaiza Ikeda, Mari Natsuki | Director: Mika Ninagawa
Followers is set in Tokyo and shows the capital in all its bright colours and glamour. The series features Limi Nara, a successful fashion photographer and Natsume Hyakuta, a struggling actress.
Their paths collide and drama unfolds in lovely Tokyo. The episodes follow these fascinating women as they try to defend their names and find hamppiness and love.
This original drama is packed with stunning visuals and sheds light on the darker parts of social media. 
#5 — The Naked Director
Number of seasons: 2 | Number of episodes: 16 | Starring: Takayuki Yamada, Shinnosuke Mitsushima, Tetsuji Tamayama | Director: Masaharu Take, EijiUchida, Hayato Kawai
The title is loud and the show is epic!
The show is a semi biographical series, packed with comedy and drama. It is based on the life of Toru Muranishi who is a Japanese adult film director.
Totu Muranishi is quite a controversial director. This show tells the story of his drama packed life and the many hurdles he encountered in Japan's porn industry.
The show gives viewers a peek at the stigmatised porn industry while adding a comedic aspect to it. It is often dismissed for its loud title, but I assure you that this show is an eye opener and a great watch. 
#6 — Giri/Haji
Number of seasons: 1 | Number of episodes: 8 | Starring: Takehiro Hira, Kelly Macdonald, Yosuke Kubozuka, Will Sharpe | Director: Julian Farino, Ben Chessell
The perfect crime thriller. That's how crtics described this show and thats exactly what I think of it too.
Giri/Haji or Duty/shame is a cross culture series that is British produced. What I loved most about the show is that the characters speak Japanese as well as English.
The show features Kenzo Mori, a detective from Tokyo who lands up in Lodon in his search of his brother Yuto. Yuto is thought to be dead but is actually on the run in an attempt to hide from the Yakuza. During his search, kenzo is also introduced to the underworld in London.
The show captures pieces of Tokyo and London beautifully and is a must watch for crime buffs.
#7 — Samurai Gourmet
Number of seasons: 1 | Number of episodes: 12
Starring: Naoto Takenaka, Tetsuji Tamayama, Honami Suzuki
Samurais and food seems like a weird combination for a story. But Samurai Gourmet proved that statement wrong.
The series features Takeshi Kasumi who has recently retired and is having trouble to find a routine. He soon awakens his inner samurai who urges him to live everyday to the fullest and to enjoy every meal.
Each episode shows Takeshi's new found love for food and drink and Takeshi relives moments of his youth through the food he comes across.
The alter ego, the samurai, is the exact opposite of Takeshi and come out when he encounters conflict or tension. In his own unconventional way, he teaches takeshi to be more confident and courageous. 
#8 — Kantaro: The Sweet Tooth salaryman
Number of seasons: 1 | Number of episodes: 12 |
Starring: Onoe Matsuya, Ishikawa Ren, Minagawa Sarutoki, Onoue Hiroyuki, Simizu Hazuki | Director: Moriya Kentaro, Ishida Yusuke, Takashima Natsuki
Food seems to be a popular theme on this list. The Japanese love food and it shouldn't come as a surprise that there are so many Japanese TV shows with food as a main theme. So here's one more show that involves food.
Do you love sweets? Would you quite your job to accommodate your sweet cravings?
Well, that is exactly what Kantaro Amentani did in the series. His obsession with sweets results in him quitting his job as a systems engineer and beginning work at a publishing house. He does this just so that he can have more time to visit a famous pastry store.
He also the anonymous creator of a popular blog called Ambola. He uses this blog to review various dessert stores in the area.
I loved every bit of this show! The visuals, the direction, and the acting are brilliantly executed. 
Best Japanese TV shows on Netflix: FAQs
What is the best Japanese drama on Netflix?
Here are some of the best Japanese drama TV shows on Netflix:
Midnight Diner: tokyo Stories
Atelier
Erased
Samurai Gourmet
Close Knit
Ossan's Love
Can you watch Japanese shows on Netflix?
Yes, Japanese shows are available for viewing on Netflix. In fact, Netflix has some of the best Japanese shows, movies, and anime for viewers to watch. But keep in mind that Netflix libraries vary from country to country. 
Does Netflix Japan have more number of anime?
Yes, Netflix in Japan is known to have the most number of anime. Netflix has blocked many anime series depending on the region. 
Yes, Netflix in Japan is known to have the most number of anime. Netflix has blocked many anime series depending on the region.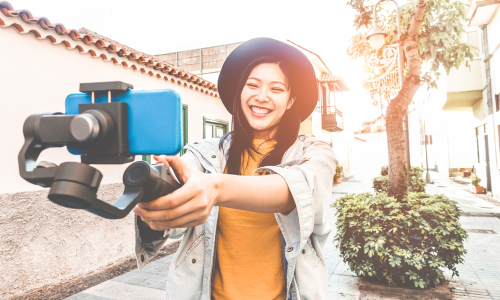 Hiya! I'm the main author of Japan Truly. I love everything Japan and love testing out Japanese products, be it skincare and makeup or gadgets! You'll find reviews of some of the best selling Japanese products (tried and tested) right here!