We curated a list of the best Japanese horror movies for you. Check it out!
If you are a horror movie buff looking for a new list of movies to watch, Japanese horror movies are the way to go. Japanese horror movies have made a name for themselves as some of the best horror movies ever made.
They are unlike your usual horror movies. They are a lot more twisted and build suspense until the viewer can't take it anymore. Definitely not for the faint of heart.
Japanese horror has influenced horror films all over the world. It's no wonder that there are so many Western remakes of them. Japanese horror will always be one of my favourite genres. I may need to sleep with my lights on, but they are true masterpieces of the cinema world.
If you're looking for your next scare, you're in for a treat. We have put together a list of some of the best Japanese horror movies of all time.
Best Japanese Horror Movies: Quick Summary
How did we choose the best Japanese horror movies?
We went over 30 different Japanese horror movies and rated them on the basis of story line, direction, and shock effectiveness. Yes, our in house movie experts went through a lot of popcorn, and the results are now in.
Best Japanese Horror Movies
Ringu
Starring: Nanako Matsushima, Miki Nakatani | Director: Hideo Nakata | Editor's rating: 8.5/10
Ring, also known as Ringu, is considered as one of the main pillars of Japanese horror. Its iconic reputation has made it one of the scariest horror movies of all time.
While the Hollywood adaptation has its moments, it is not even close to the spine chilling original. It has been a little over twenty years since its release, but Hideo Nakata's Ring still continues to scare the wits out of its viewers.
Key features:
Run time: 95 minutes
Release Year: 1998
Dark Water
Starring: Hitomi Kuroki, Rio Kanno, Mirei Oguchi | Director: Hideo Nakata | Editor's rating: 8.5/10
Hideo Nakata is a true horror genius. Dark water is an adaptation of Koji Suzuki's novel and is quite underrated. The storyline of this movie is an emotional one and tugs at your heartstrings.
The direction and depiction of the story, however, is a whole different thing. Personally, I was terrified of using a bathtub for weeks after watching the film. TheAmerican remake of it doesn't even come close to the original.
Key features:
Run time: 101 minutes
Release Year: 2002
One Missed call
Starring: Ko Shibasaki, Shinichi Tsutsumi | Director: Takashi Miike | Editor's rating: 7.5/10
This movie is a sure way of getting people off their phones.The movie is about a curse that takes down people with a phone call from the future that predicts their death.
A mixture of creepy and terrifying, this movie has earned a spot on our list, besides a Hollywood remake. I for one will not be receiving unknown calls anymore.
Key features:
Run time: 112 minutes
Release Year: 2004
Ju-On Grudge
Starring: Megumi Okina, Misaki Ito | Director: Takashi Shimizu | Editor's rating: 7/10
Grudge is another Japanese horror movie that raised the bar for J-horror. If you are looking for a classic horror movie that is sure to scare the living daylights out of you, then this is the one.
Of course the movie involves a ghost with straight black hair. And that's not even the worst part.
The thought of a little boy ghost that meows and watches you as you sleep still scares me. The story line is well thought of and the direction is brilliant. Just make sure that you keep your lights on after watching it.
Key features:
Run time: 92 minutes
Release Year: 2002
Audition
Starring: Ryo Ishibashi, Eihi Shiina | Director: Takashi Miike | Editor's rating: 8/10
Do not be fooled and think that this movie is about a man searching for love. If gore is your thing, this movie is a must watch on the list.
Audition is known for its graphic scenes and a build up that will keep you on the edge of your seats. I assure you that this movie is going to make you rethink finding dates on Bumble and Tinder.
Key features:
Run time: 113 minutes
Release Year: 1999
Sadako vs. Kayako
Starring:Mizuki Yamamoto, Tina Tamashiro | Director: Koji Shiraishi | Editor's rating: 7/10
Just when you think it can't get anymore terrifying, Japanese horror is like. "Oh! Let's fuse two of the scariest movies ever made!"
Yes, by all means Mr. Koji Shiraishi, take two of the most vengeful spirits in Japanese horror, and make them battle each other.
This is another underrated movie that deserves a spot on our list. The director has taken the best aspects of both movies and captured the hostility and dread brilliantly.
Key features:
Run time: 98 minutes
Release Year: 2016
Tag
Starring: Reina Triendl, Mariko Shinoda | Director: Sion Sono | Editor's rating: 7/10
The opening scene from this movie is enough to make any gore enthusiast flinch. The movie begins with a gust of wind decapitating a school bus full of school kids, except one.
The remainder of the movie follows the lone survivor as she struggles to survive amidst the chaos and increasingly wacky and violent scenes.
A blend of creativity, quirk and crazy story, this movie is definitely a good watch.
Key features:
Run time:
Release Year:
Supporting cast
Onibaba
Starring: Nobuko Otowa, Jitsuko Yoshimura | Director: Kaneto Shindo | Editor's rating: 8.5/10
Let me take you back to the 14th century when this movie was set in. A tribute to the rich culture of Japan, Onibaba gives its viewers a taste of Japanese folklore. A dark and exciting tale of life in war torn Japan, this movie is a classic that still impacts the world of cinema.
Key features:
Run time: 102 minutes
Release Year: 1964
Uzumaki
Starring: Eriko Hatsune, Fhi Fan | Director: Higuchinsky | Editor's rating: 7/10
What is up with Japanese horror movie directors and their bizarre ideas?
Uzumaki may not be the most frightening of movies, but it is definitely one that is weird and sure to play with your mind.
It portrays body horror with nightmarish surrealism. Only J-horror directors can take something as simple as spirals and create a movie that is terrifying.
Key features:
Run time: 90 minutes
Release Year: 2000
Noroi: The Curse
Starring: Jin Muraki, Rio Kanno| Director: Koji Shiraishi | Editor's rating: 7.5/10
A documentary style film, this movie is complex and will require your undivided attention.
The movie involves a demonic entity, village rituals, sacrifices, and deaths. There is a little child involved as well that makes this all the more frightening. Anyone else find horror movies with children involved slightly more discomforting and frightening?
Key features:
Run time: 115 minutes
Release Year: 2005
Supporting cast
House
Starring: Kimiko Ikegami, Miki Jinbo | Director: Nobuhiko Obayashi | Editor's rating: 8/10
If you're looking for a trippy, psychedelic experience with a dash of horror, House is a must watch.
Besides little ghost children, demonic animals scare me and make me want to cling to my blankie. The movie features a demonic kitty, a piano that feasts on people, a bunch of evil mattresses, and a house looking for its next victim.
Fun fact: the director got these ideas from his little daughter because he believes that children have some of the best and most bizarre imaginations. (Nervous laughter)
Key features:
Run time: 88 minutes
Release Year: 1977
Best Japanese Horror Movies: FAQs
What is Japanese horror called?
Japanese horror is also called J-horror. Over the years Japanese horror has come to be known as one of the best. These movies have a unique thematic way of portraying the genre which is unlike any other. J- horror continues to influence horror cinema across the world.
What is unique about Japanese horror?
Unlike most movies, Japanese horror movies do not have happy endings. Most of the time, there are no survivors. Another thing is that Japanese horror movies have more silence than dramatic music.
How is Japanese horror different from American horror?
Japanese horror movies have very distinct film styles and storylines. One of the most prominent aspects of these movies is a female ghost, typically with long black hair and a white gown. Unlike American horror, Japanese horror films focus on how society and family can have an adverse effect on people, usually females. 
Also Read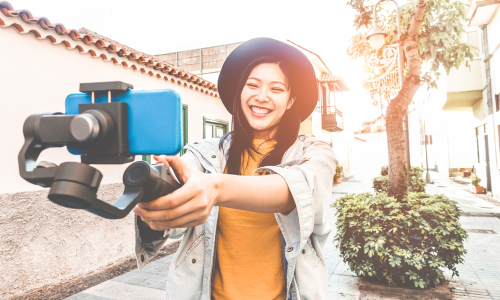 Hiya! I'm the main author of Japan Truly. I love everything Japan and love testing out Japanese products, be it skincare and makeup or gadgets! You'll find reviews of some of the best selling Japanese products (tried and tested) right here!
Rig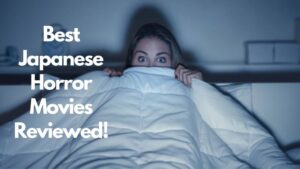 Director: Hideo Nakata
Date Created: 1970-01-01 00:33