We curated the best Japanese anime to watch. Check it out!
Every year there are multiple animations produced around the world. Anime is the term used in Japanese for animation produced and made in Japan. They have been known for their unique storylines and amazing animation that shows alot of Japanese culture and history.
The first Japanese anime was released all the way back in 1917 and one of the most famous anime and earliest to make its presence known around the world is Astro boy which was released back in 1963 that is still aired on TV today.
Since then there have been hundreds of new anime released and aired on TV and distributed to online streaming platforms every air, to watch at the comfort of your home.
I have handpicked some of the best Japanese anime to watch, with attention to storyline and animation, to give you an idea of how amazing the world of anime is and why they are known to capture the hearts of millions around the world.
So let's get started with Best Japanese Anime To Watch 2021.
Best Japanese Anime to watch — Quick Summary
Top Japanese Anime To Watch
Naruto
The Ninja is known all around the world for being the deadly killers who hide in the shadows.  Naruto is Japan's way of showing a different side of the story, initially released as a weekly Shonen Jump manga by Masashi Kishimoto in early 1999 and ran until late 2014. Without a doubt, this is one of the greatest anime ever made and should be the first one you should watch.
The story focuses on a young boy Naruto who is a part of a fictional land of Shinobi also known as Ninja. The young aspiring boy with help of his friends starts their journey of beginning top-class ninja's. Naruto and his companions battle through the most difficult situations and Ninja characters using their unique Shinobi techniques powered by their inner chakra and pure willpower.
The anime is an emotional roller coaster that shows the value of friendship and the strong bond they share till the end. This anime is recommended internationally by anime fans as one of the best anime ever made. 
Clannad
Here is a classic masterpiece from the famous Kyoto animation studio called Clannad, though not known worldwide. This anime is one of the favourites among anime fans in Japan and is definitely worth checking out.
Unlike most anime, there is no fantasy world or supernatural animals that drive the story, but what you can expect is a whole lot of human drama that is shown in a sensitive manner.
The Anime is divided into two parts, the first shows the daily life of the main character Tomoya and his love interest Nagisa.
The story intensifies into the second part of the anime and leaves you with a feeling of being loved and touched. The entire anime consists of forty-four episodes making it the perfect anime to start with and if you love high school drama this is my top recommendation for you.
Monogatari Series
Monogatari has taken inspiration from a novel written by the famous Nisioisin, that has been produced by Shaft animation studios under the supervision and direction of Akiyuki Shinbo. The anime was released in 2009 with the first season called Bakemonogatari followed by Nisemonogatari and Nisemonogatari Black.
The anime revolves around the main character Koyomo Araragi and how he handles the bizarre problems created by Kaii (apparitions). The Kaii influences itself on different characters in the anime and it's up to Koyomo to save them from the apparition controlling them.
The anime is filled with suspense and thrill throughout that will be a favourite among supernatural based anime lovers. 
One Piece – Best Japanese Anime
One of my favourite anime that I wait patiently every week for a new episode is One Piece. It is one of the most famous anime and top-selling manga out there. The anime has successfully sold 90 volumes of its adventures around the world and was first published in 1997.
Over 900 episodes have been released so far with 10 parts in total for each new crew member the anime introduces. 
The main character Monkey D.Luffy is an aspiring young boy whose ambition drives him to become the king of all pirates by finding the lost treasure One Piece.
The journey starts with him alone searching for crewmates that will help him achieve the title of "King of all pirates' ' in a world filled with characters with superpowers gained by eating a special fruit called the devil fruit that grants the person unique powers but in exchange for their ability to swim.
This anime has stunning animation and brilliant story progression as they focus on each character without forcing the story. If you'd like to see how Japanese animation has progressed over time this anime shows you just that with mesmerizing action scenes. 
JoJo's Bizarre Adventure
Jojo's Bizarre Adventure is an action-packed manga and anime that has been around since 1987 with 8 different parts so far starting with Phantom Blood to Jojolion. The most recent one to come out is the fifth part which was aired recently in 2019 called Golden Wind.
The anime is about the Joestar family and all the mysterious adventures that they go through and solve. The first season has JoJo as the main character and as it progresses keeps Jojo but adds new and exciting characters.
The animation is new age and compliments all the action scenes. The different scenarios present in the anime keeps you hooked as they're out of the box and teases your mind.
If action anime with stunning animation is your thing, this anime will not disappoint you. 
Re: Zero – Starting Life in Another World
Re-Zero is a light novel inspired anime that was released in 2016 with 25 episodes with a face-lifted version re-released in 2020. The second season was released soon right after in 2021 and has anime fans hooked with its unique future Sci-Fi storyline.
The anime revolves around Subaru who in the first part is sent to another world called Isekai as a normal human with one certain ability that will help him in his journey to start life in another world.
The story intensifies when he encounters the heroine of the anime Emilia. If you love post-apocalyptic stories of survival this anime will pique your interest. 
Pokémon
Pokemon is an anime the world has fallen in love with since 1997, from the games to the playing cards this anime is by far most watched by kids to adults. Pokemon short for pocket monsters follow their season release right after a new pokemon game has been released.
The most recent being Sun and Moon. There has also been a movie made on the famous character Pikachu called "Detective Pikachu " that showcases the pokemon world from a reality perspective.
The first season starts with a young boy named Ash who is aspiring to become a pokemon trainer. Ash meets friends along the way that support him in his journey to become a pokemon master and understand the meaning of true friendship with humans as well as pokemon.
Death Note
This anime has become an international favourite for its unique storyline with a combination of mystery and horror. The anime was released in 2003 as a weekly shonen jump till 2006 and has people going crazy around the world for the plot and conclusion.
The anime consists of 37 episodes that hold a well written and elaborated story of Light Yagami. He stumbles upon a notebook on his way back home that grants him the power to control people's fate and end.
Light is the son of a well-known police officer and is the topper of his school and is considered the genius of this time. Seeing what he does with such god-like powers really is thrilling and amusing. 
Dragon Ball
Dragon Ball is world-famous and is loved by every anime fan for its action sequences with jaw-dropping animation. The series first aired in 1984 as a weekly Shonen Jump manga made by Akira Toriyama.
The anime is loved for their long fights with balanced enemies that really keeps you on the edge of your seat.
The first season starts with a young boy called Goku who lands on earth and has lost all memory of him reaching here or his origin. The story there goes on with him finding lifelong companions who help him find the wish-granting dragon balls that are scattered around the world.
The anime is followed by Dragon Ball Z with Goku all grown up and shows the ways of a Saiyan to his son. Then comes Dragon Ball GT and to the present series released in the 2015 Dragon Ball Super.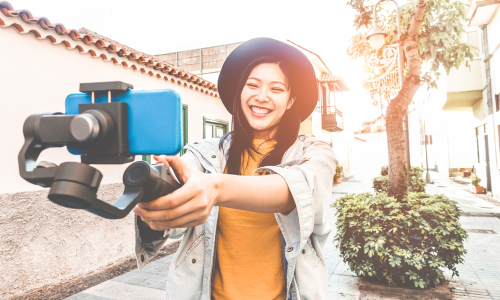 Hiya! I'm the main author of Japan Truly. I love everything Japan and love testing out Japanese products, be it skincare and makeup or gadgets! You'll find reviews of some of the best selling Japanese products (tried and tested) right here!
One Piece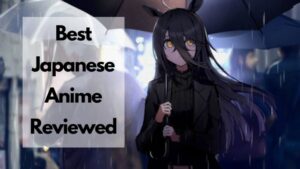 Director: Kōnosuke Uda, Junji Shimizu, Hiroaki Miyamoto, Toshinori Fukazawa, Tatsuya Nagamine, Kōhei Kureta, Aya Komaki, Satoshi Itō
Date Created: 1970-01-01 00:33