Some of the best authors hail from Japan. Here's a complete list of the best Japanese female authors and their best sellers. Check it out!
If you want to widen your horizons, read a book. While authors like Murakami have made it to the best selling list of every reader's list across the world, Japan has so much more to offer with its plethora of female authors.
A country that is rich with so much history, culture and heritage obviously produces female literary talent that cannot be squeezed into just one list but I've done my best to scratch the surface.
Dive in to discover the Best Japanese Female Authors who will blow your mind!
Best Japanese Female Authors and Bestsellers: Summary
Top Japanese Female Authors
Sayaka Murata
I love the stories and novels of Sayaka Murata. There is no one quite like her in the world of writing.
After spending many years of her adult life working in a convenience store in Tokyo, she used her unique perspective to create a truly masterful piece of literature – Convenience Store Woman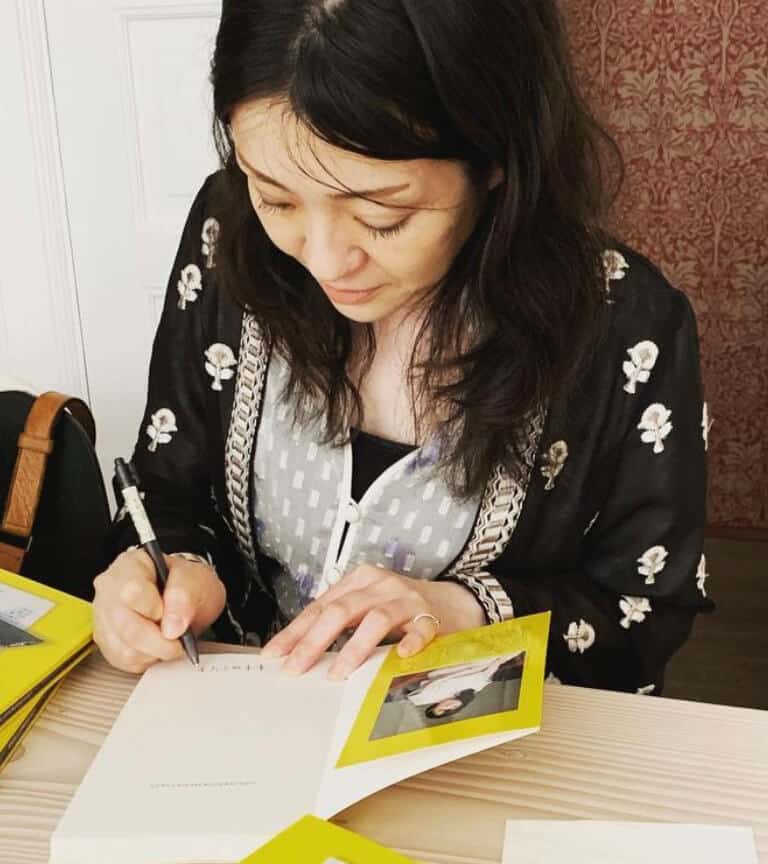 'Convenience Store Woman,' examines immense themes of individualism, contentment, capitalism, gender, and wealth in the most deceptively simple of ways. 
It's a testament to the power of Murata's writing that she is able to pack this much thought and substance into such an uncomplicated narrative.
Two years after the publication of Convenience Store Woman, Sayaka Murata released her magnum opus: Earthlings.
This dark and surreal tale examines how power and control manipulate our lives in astounding and disturbing ways.
Murata's representation of these issues conveys a strong feminist and humanist perspective, and her use of imaginative worlds displays the importance of her views.
Earthlings shows us why it's critical to embrace authors with diverse voices, breaking the mold and giving us something we can't find elsewhere in literature.
Kikuko Tsumura
Renowned author Kikuko Tsumura hailing from Osaka, Japan has made a name for herself due to her perspective on Japanese work-culture.
After resigning from her first job within a year, Tsumura channeled her energy into creating stories about work and the complicated relationships it can involve.
Her novel 'There's No Such Thing as an Easy Job' is the first of her works to be translated into English. 
Translated from the original Japanese by Polly Barton, Tsumura's book composed of humorous and heart-warming segments speaks to the trials and tribulations of modern-day life.
Yoko Ogawa
Yoko Ogawa is one of the few Japanese authors whose grand impact on the world of literature is almost unparalleled.
Despite the fact that more than thirty of her novels remain untranslated, the five that have been brought over to English have made a huge impact.
Her latest work in translation, The Memory Police (translated by Stephen Snyder), was even shortlisted for the International Booker Prize in 2020! 
The Memory Police tells the story of a mysterious Japanese island where items and people have a tendency to vanish freely, and a strict set of rules enforced by the Memory Police is necessary for any form of recollection of these events.
While this novel effectively highlights the danger of oppressive governments and manipulation, Ogawa's other works, such as her short novel, The Housekeeper and the Professor, do not follow the same formula of despair and darkness.
Instead, the book follows the journey of a housekeeper and her employer, a professor with peculiar quirks, and explores the themes such as love, friendship, and resilience.
Translated by Stephen Snyder, The Housekeeper and the Professor is oftentimes considered a heartwarming tale of courage and hope in spite of overwhelming odds.
Ogawa Yoko's award-winning novels explore the unique power of the human perspective, focusing on its ability to forge connections, share memories and shape our lives.
As one of the most influential Japanese authors of all time, Ogawa is especially remembered for her ability to capture the female experience in Japan, allowing readers to explore hidden depths and emotions of Japanese culture and identity.
With a catalogue that running the gamut from deeply introspective and moving books to strikingly poignant works, Ogawa Yoko continues to be seen as one of the most important Japanese authors working today.
We can only imagine how much further she'd soar if her other works were available in English – it stands to reason that Ogawa is an author worth keeping an eye on.
Hiroko Oyamada
Hiroko Oyamada is quickly making a name for herself in the world of Japanese literature, thanks to the success of her English-translated debut novel, The Factory.
Translator David Boyd should be commended for his work in making this unique piece of literature accessible to English-speakers worldwide. 'The Factory' has been critical both in Japan and abroad, as it is no doubt a testament of Oyamada's tremendous talent as a storyteller.
Comparisons have already been drawn to the legacy of Franz Kafka, which should come as no surprise to those familiar with his works.
Anyone who has read and enjoyed Kafka would find themselves at home with Oyamada's The Factory, which has earned its rightful place to be mentioned in the same breath as the greats of global literature.
24. The Factory by Hiroko Oyamada

"Staring at the ink, the words started to break apart, failing to hold their meaning—all I could see was a meaningless arrangement of squiggles and dots, symbols and patterns, running on endlessly. Words are such unstable things."

⭐️: 4/5 pic.twitter.com/CgfqeEXRCW

— dinda 💌 (@JADEClTY) February 9, 2023
Set in a dystopian Japan, the award-winning book The Factory follows three protagonists who are all interconnected with each other through the titular factory: a colossal, impenetrable entity with a mysterious mission.
This labyrinthine factory embodies the oppressive and ubiquitous power of capitalism, providing the viewer with a chilling, Kafkaesque experience.
With its incredible story and stunning visuals, The Factory reveals a complex realm of startling insights, suggestions, and hints that the author Hiroko Oyamada is a force to be reckoned with in her already burgeoning career.
Yoko Tawada
Yoko Tawada is a remarkable writer based in Berlin, who has successfully straddled two languages and two countries: Japanese and German. The range of topics she has explored in her work is astonishing; a testament to her creativity and fearlessness.
Her books are lauded for their emotional power and intellectual acuity, as evinced by her numerous awards – both in her native Japan and second home, Germany.
These accolades include the Adelbert von Chamisso Prize, Akutagawa Prize, Goethe Medal and Hertha Muller Prize, among others. In short, Yoko Tawada is a truly extraordinary author.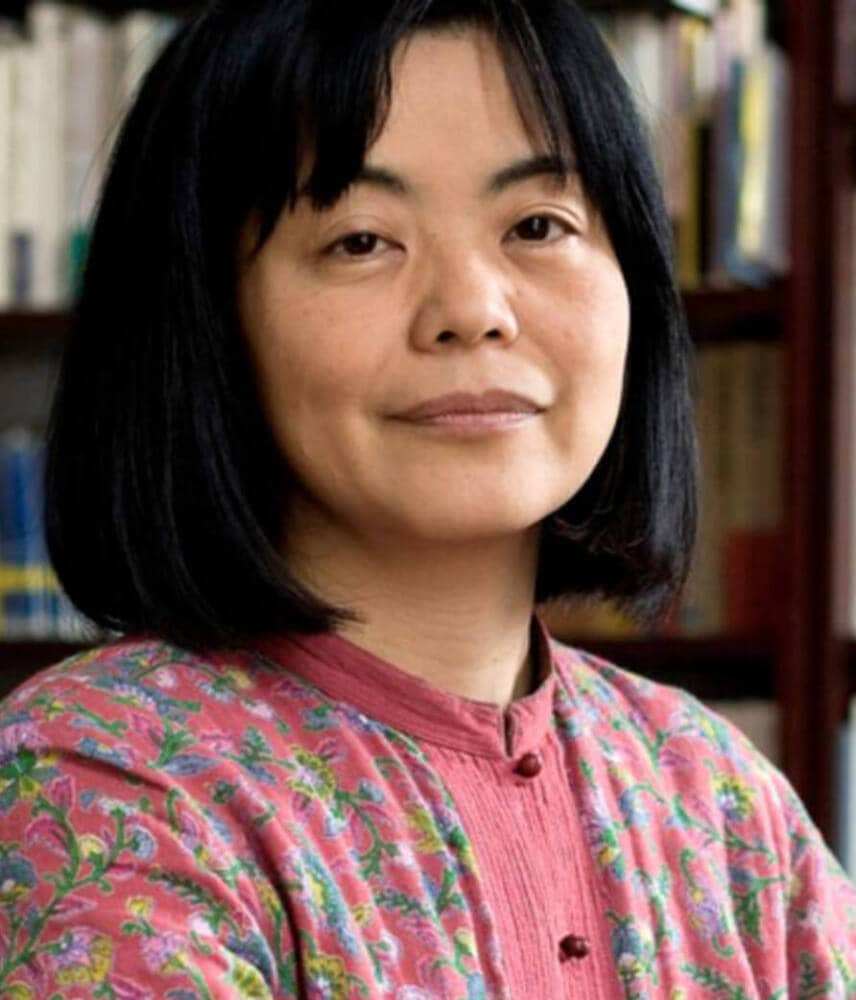 Yoko Tawada is one of the most acclaimed Japanese authors still writing today, and two of her biggest works that have been translated into multiple languages are the award-winning Memoirs of a Polar Bear and The Last Children of Tokyo (or The Emissary).
These two books are reflective of Tawada's writing style which is rich in emotion and metaphor, which she uses to explore themes of identity and belonging.
Memoirs of a Polar Bear is a stunning trilogy that not only follows three generations of polar bears but introspectively delves into how each of these animals must confront the differences that come with changing times in order to find their place in the world.
Banana Yoshimoto
The first one on this list of best Japanese female authors is Banana Yoshimoto.
Yoshimoto is a name that is as well known amongst bookworms as Haruki Murakami, thanks to her books being sold worldwide. Most people would have read her most popular fiction, Kitchen, a story that revolves around life, death and how we should love each other.
Banana Yoshimoto is as quirky as her first name. She named herself after her favourite fruit, which she loves so much that she even tattooed it on her leg.
She says she also wanted to sound androgynous, which makes sense considering the fact that the publishing world is mostly ruled by men.
Yoshimoto comes from a family of artists and scholars and wrote her first story when she was 5! She says she clubs her passion for food and cooking in her books, so that's a treat for food lovers as well.
Other than Kitchen, her book Hardboiled and Hard Luck also got a lot of positive reviews!
If you've never read Japanese authors, Banana Yoshimoto's books are a good start as they are easy to read and engaging.
Recommended Books:
Kitchen
Hardboiled & Hard Luck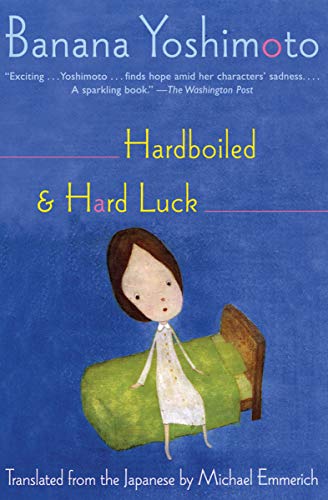 Mieko Kawakami
No, she is not related to Hiromi Kawakami.
The next one one on this list of best Japanese female authors is Mieko Kawakami.
Mieko Kawakami is Japan's true rags to riches story. Born in a poor part of Osaka, Mieko has made it to the country's best selling authors' list with her books that capture the reader and get them to think about the world we live in and how we see ourselves.
Her most acclaimed book that made it to the West, Breasts and Eggs takes a deep look into what it means to be a woman in Japan.
With validation from Haruki Murakami himself, Breasts and Eggs has broken all barriers with its honesty, raw humour and directness.
The award winning author's Ms Ice Sandwich also has managed to become a bestseller in the West. Keeping with the theme of strong women, the book is about a boy who is enchanted with a woman in the supermarket who sells sandwiches.
Recommended Books:
Breasts & Eggs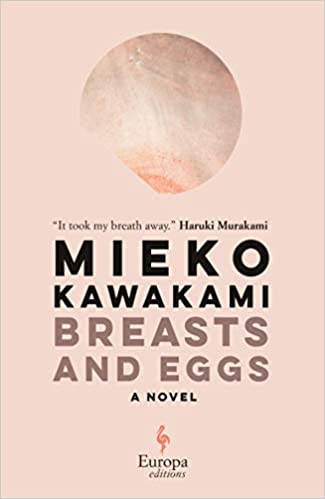 Ms Ice Sandwich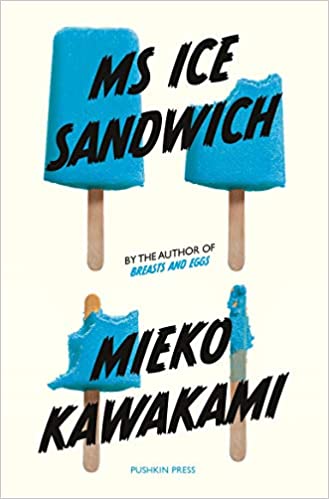 Related: For your next movie night, watch this beautiful romance anime movie. It'll definitely be worth it!
Hiromi Kawakami
The next one on this list of best Japanese female authors is the Hiromi Kawakami.
Hiromi Kawakami writes books that you want to never put down, savour each and every word, every single scene, re-read and live those words on paper.
Her super hit novel, translated into English called "Strange Weather in Tokyo: A Novel" is something you might be familiar with.
Like all good writers, Kawakami brings the reader's attention to the changes in the seasons and the moods of the characters with subtle hints while focussing on their developing relationship.
This high school science teacher turned writer has won prizes for her novels like "Record Of a Night Too Brief" and "Kamisama", both of which are must reads if you love breezy, sentimental, yet fun and quirky books.
Her writing focuses on the city of Tokyo, the vibrant streets and the lives of modern young men and women who live there.
Recommended Books:
Strange Weather in Tokyo: A Novel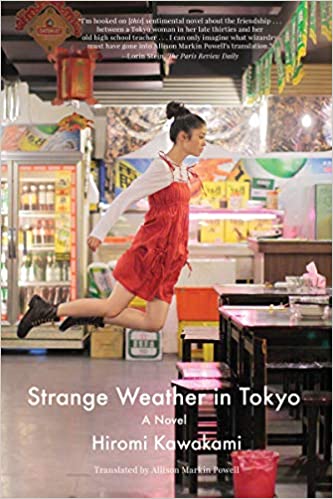 Record Of a Night Too Brief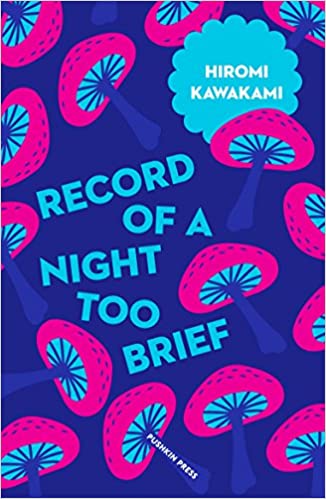 Yukiko Motoya
The next one on this list of best Japanese female authors is Yukiko Motoya.
Yukiko Motoya is famous in Japan for many reasons. One of those is, of course, that she is an award winning writer, but she is also an artist in the truest form.
Motoya is well known for her play writing, stage direction, voice acting and radio DJing stints as well.
As a result, she has been in the public eye for a very long time and is quite a favourite amongst the Japanese.
Speaking of her writing, Yukiko Motoya has a unique way of picking up stories of mundane people and narrating them with a bit of surrealism and fantasy thrown in.
Her most read book is the collection of short stories, "The Lonesome Bodybuilder". Each of the 11 short stories are very different from each other, exploring people's personalities, traits, their thoughts, relationships and how and why they react a certain way in situations.
Recommended Books:
The Lonesome Bodybuilder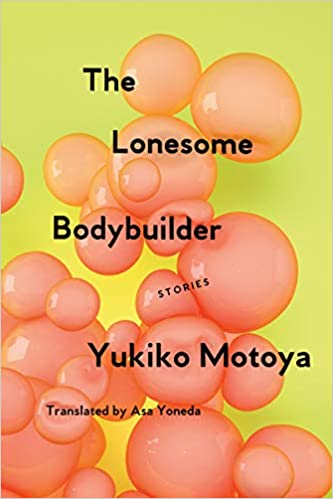 Fumiko Enchi
The next one on this list of best Japanese female authors is Fumiko Enchi.
Writing is an expression of the world of the author. Every now and then we come across a book that makes an impact, something that takes us deep into the emotions, thoughts and life of the author.
Fumiko Enchi was one such writer who took Japan by storm with her stories of emotionally disturbed women.
Many say that the protagonists in her novels reflected her own life where she lost all her possessions during the WWII and fell very sick.
Enchi was born sick as well, and spent most of her childhood home schooled and isolated from the outside world, with only Japanese and Western writers to keep her company.
That was her inspiration to paint pictures with her words and give the world books like "Masks". Masks is set around a woman who manipulates the two men who are in love with her widowed daughter in law to get what she wants.
Recommended Books:
Masks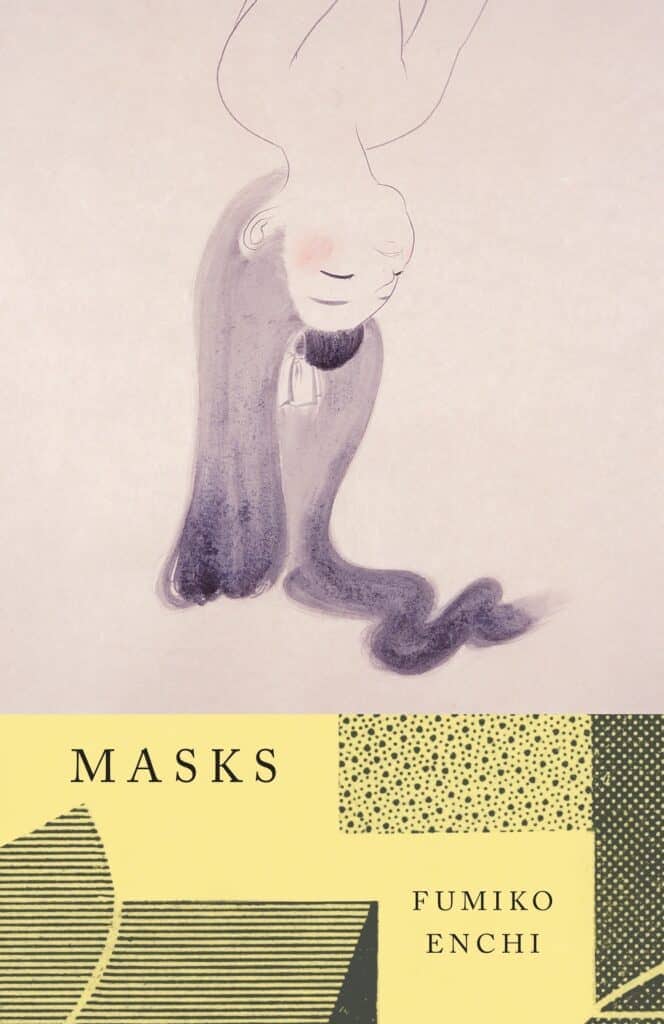 A Tale of False Fortunes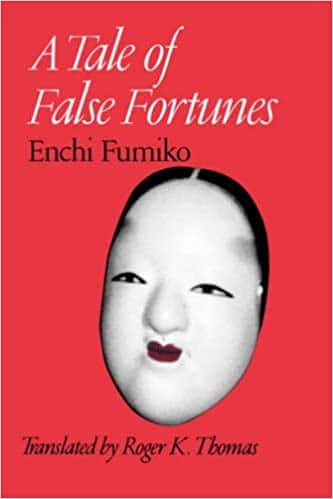 Hitomi Kanehara
The next one on this list of best Japanese female authors is Hitomi Kanehara.
Hitomi Kanehara is a young, prize winning writer who is known for much more than her bestselling books. Kanehara is known as the "rebel" of Japan, having dropped out of high school and choosing to live on the streets.
Hitomi's background is not all that bad though, with a University professor for a father who continued to support her even after she left home. However, she did battle depression and overcame her desire to inflict self harm.
It can be said that Hitomi inherited her talent for writing from her father who was also a children's books translator. He did play an important part in nurturing her writing skills.
Hitomi Kanehara's debut book published when the author was barely 20 years old, "Snakes and Earrings" won the prestigious Akutagawa Prize and shot her into the limelight.
It has and still is one of the bestselling novels, something you should definitely not miss out on.
Recommended Books:
Snakes and Earrings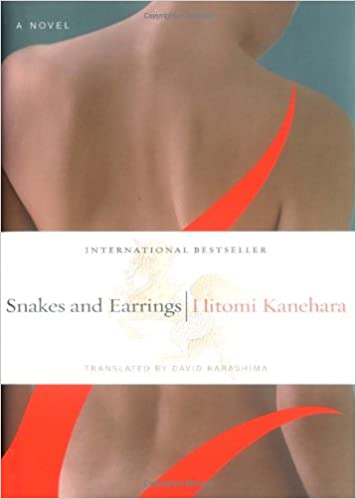 Autofiction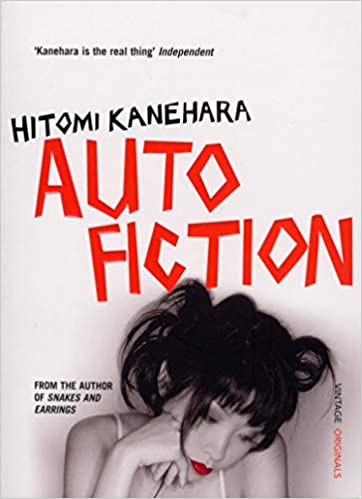 Natsuo Kirino
The next one on this list of best Japanese female authors Natsuo Kirino.
Natsuo Kirino is one of Japan's favourite female authors, especially amongst readers who love the Thriller and Crime Mystery genres. 
What sets her characters apart are the strong female leads who, due to the society's gender pressures and prejudices, are forced to succumb to certain deeds.
Kirino's books border on dark fiction, with underlying anger in the seriousness of the story narrated. The book, "Out" which has been widely read, is about four women who cover up the protagonist's crime of murder.
What brings and holds them together is the fact that they live amongst men who are abusive and disrespectful.
Pick a book by Kirino and every other chore will take a set back as the book will engulf you and keep you hooked, from cover to cover.
Recommended Books:
Out: A Thriller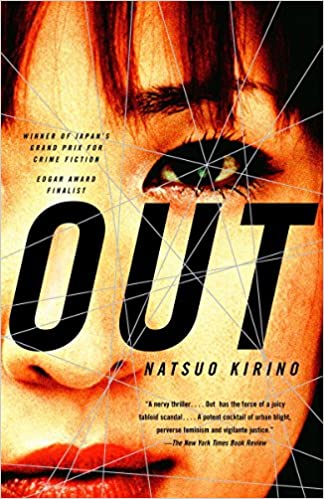 Grotesque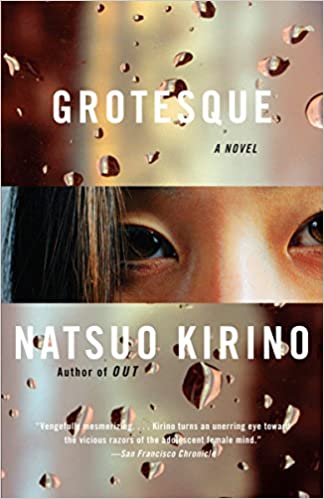 Yuko Tsushima
The next one on this list of best Japanese female authors is Yuko tsushima.
Every once in a while, the world is given a writer who is a genius, and her books become classics. Yuko Tsushima is one of those who lives on through her books that have been translated into English.
Tsushima made a name for herself at a time when all the popular writers, publishers and editors were men, soon after WWII.
Territory of Light, one of Tsushima's widely read novels, delves into the life of a woman who has been abandoned by her husband. The new single mom tackles depression, pulls herself out of it, looks forward and rebuilds her life in Tokyo.
Recommended Books:
Territory of Light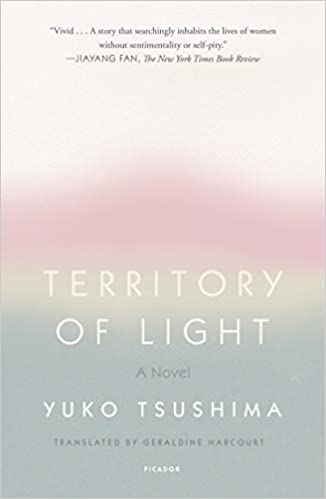 Of Dogs and Walls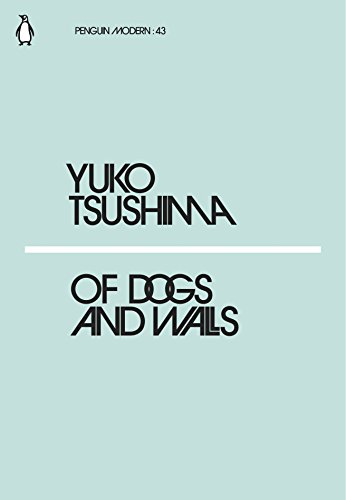 Risa Wataya
The next one on this list of best Japanese female authors Risa Wataya.
Risa Wataya is a young female Japanese author who shot into popularity when she won the Akutagawa Prize for her novel, translated as "I Want To Kick You In The Back".
She also won the Bungei Prize for her debut novel "Install" when she was just 17 years old. One of the youngest winners of these prizes, Risa Wataya has made history.
When she wasn't writing, Risa derived her inspiration from her part time jobs working at a clothing store and at a hotel, which is clear from her protagonist in the novel "Kawaisou da ne", which also won a prize.
Recommended Books:
I Want To Kick You In The Back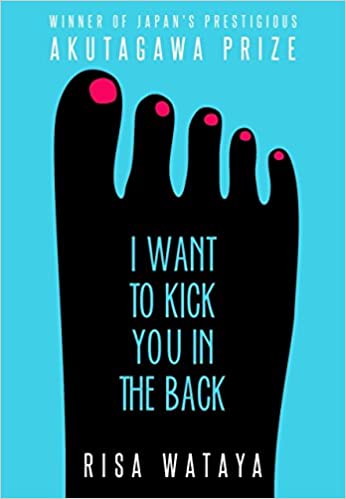 Install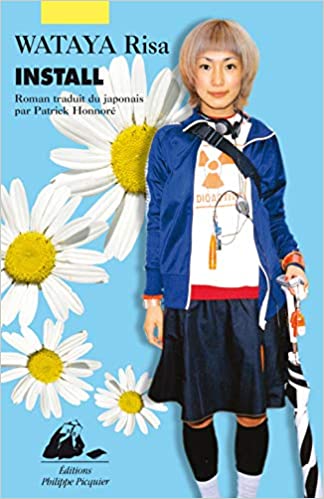 Who is the Best Japanese Female Author?
One of the Best Japanese Female Authors is Natsuo Kirino. Her ability to keep the reader at the edge of their seat and turn pages until they get to the end of the book with bated breath, is one of a kind. The female characters in Kirino's books are very strong minded, and she explores gender pressures that women in Japan often face. 
Which is the Best Japanese Book by a Female Author?
Natsuo Kirino's "Out: A Thriller" has been on the bestselling list in Japan as well as the Western world. Out has a strong female protagonist who seeks the help of her friends to dispose of the body of her murdered husband. 
Also Read: