Looking for some mind-bending reads? Here are the best Japanese crime mystery novels that will keep you hooked!
Nothing can beat a warm cup of tea, a cosy blanket and a good crime mystery novel on a cold day. To tell you the truth, I enjoy reading a thrilling Japanese novel a lot more than watching a movie.
Best Japanese Crime Mystery Novels: Quick Summary
The way the picture is painted, letting my imagination run wild, causing me to sit at the edge of my seat and turn the pages quicker than my mind can register what I'm reading is something only a Japanese Crime Mystery Author can do.
Which is the best Japanese Crime Mystery Novel?
"Ori" or the English version, "The Cage" is the best Crime Mystery Novel, one that a voracious reader must not miss. The author of this book is Kenzo Kitakata.
Who is the best Japanese Crime Mystery Author?
Kenzo Kitakata is hands-down the best Japanese Crime Mystery Author. This 73 year old lawyer turned writer has published over 50 novels and several short stories. Many of his books have been adapted into movies and translated into English.
So here you go, a list and reviews of the best Japanese Crime Mystery Novels:
Top Japanese Crime Mystery Novels
The Honjin Murders by Seishi Yokomizo
The Honjin Murders by Seishi Yokomizo is renowned for being the first Golden Age mystery novel of Japan, and is an absolute classic in the world of locked-room murder mysteries.
Set in the village of Okamura, this thrilling tale takes place in the Ichiyanagi household; a proud, wealthy, and high-class family.
On the night of Kenzo and Katsuko's wedding ceremony, the two are found murdered in the main building, or Honjin, of the house. The only clues left behind are a handprint frozen in the snow, and a bloodied katana in the snow.
The main themes in the novel are those of justice and vengeance, with a political angle weaved through it.
With this comes an array of quirky and colourful characters, from the vengeful former samurai, to the nosy airhead of a housemaid and the smooth-talking detective trying to solve the case. It's a truly unique cast of characters that truly add to the storytelling of this fantastic murder mystery.
The mystery itself is also engaging and multifaceted. As the reader, you can join the detective in piecing together the evidence to uncover the murderer.
With theatrical components such as flashbacks and humorous scenes, Yokomizo has woven the perfect marriage of story and mystery, making sure it appeals to readers of all genres.
To conclude, The Honjin Murders by Seishi Yokomizo is an absolute must-read for fans of Crime Mystery novels.
With its intense narrative, quirky characters, engaging mystery, and theatrical components, it really captures the aspect of a classic murder mystery whilst also providing a political theme to think about.
For those looking for a truly fantastic read, this is definitely the novel for you.
My Annihilation by Fuminori Nakamura
My Annihilation by Fuminori Nakamura is a captivating crime mystery novel that follows an anonymous man planning to steal the identity of another man.
The novel begins on a dark and stormy night, as the anonymous protagonist makes his way to his target's home and begins scouring through the man's personal journals.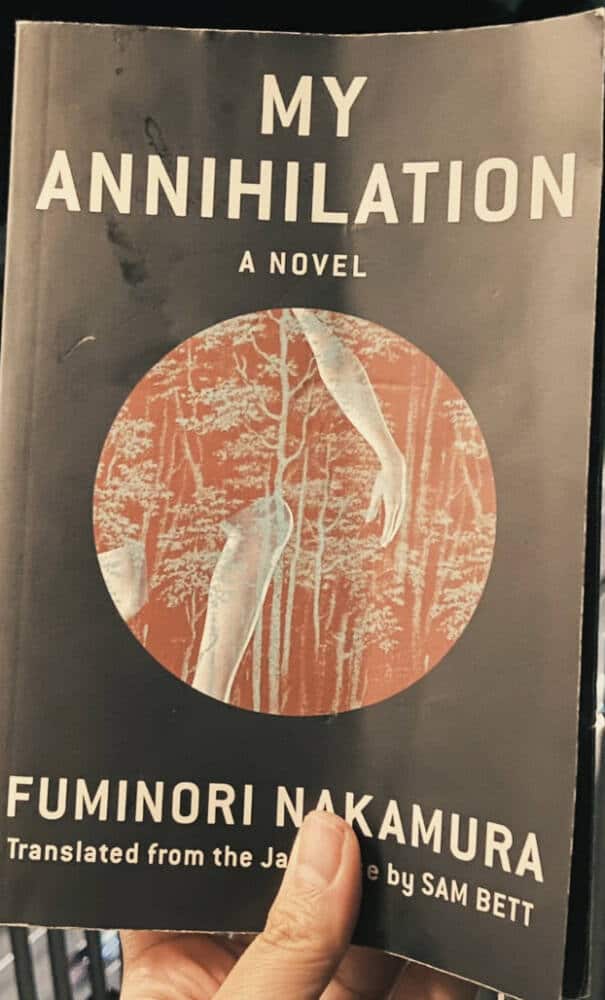 As he starts to read, the protagonist's grip on his own identity begins to falter, leaving him in a confused and terrifying state.
The story progresses with the anonymous protagonist being slowly captivated by the target's entries, which detail increasingly intense and bizarre episodes in the man's life.
With each finding, the protagonist finds himself drawn further and further into the identity of the man he intended to steal from. 
Eventually, the protagonist finds himself unable to distinguish himself from the other man, leaving him completely consumed by the identity of the other.
The novel takes a shocking turn when the anonymous protagonist is captured and sent to a facility, where his sense of identity deteriorates further.
As he spends time surrounded by the other prisoners, identities blur together, leaving the reader with a gripping sense of confusion and dread.
My Annihilation by Fuminori Nakamura is filled with suspense and originality, sure to draw readers in from start to finish.
The story does an incredible job of describing the protagonist's gradual dissociation from himself, as well as his descent into confusion and despair from being unable to distinguish the two identities.
With so many twists and turns, My Annihilation is a captivating crime mystery filled with twists and surprises. Fans of Japanese crime mysteries won't want to miss this stunning novel.
The Village of Eight Graves by Seishi Yokomizo
The Village of Eight Graves by Seishi Yokomizo is a thrilling Japanese crime mystery novel that begins with a gripping prologue.
The prologue sets both the tone and the scene with one-half of the prologue explaining the reason behind the name of the village. It's called the Village of Eight Graves as it was the site of a massacre of eight samurai hiding out there. 
The second half of the prologue talks about a recent tragedy – a villager of this same village goes on a killing spree – and this villager had a son, who later becomes the protagonist of the book.
The son had grown up in the city and only came back to the village to learn his own history, the history of his father the madman, and to discover the truth of his ancestry.
Upon returning to the village, he finds himself thrust into a mysterious web of secrets and killings, trying to untangle a decades-old family drama.
He is determined to learn the secrets of the village's past, with the help of the local people – old ladies, former samurai and poor farm workers.
But as he investigates, he must face the deep tragedy of his own family heritage – a deep and dark path of desolation and destruction that has enslaved the village for generations .
He discovers clues hidden amongst old Japanese documents and searches the fields and graveyard for the untold tales that make up the entire history of the village.
The Village of Eight Graves is a masterful crime-mystery novel that combines the best of the Japanese pulp genre with a nice blend of classical detective fiction. The protagonist's journey is both entertaining and enthralling, as readers will be taken to a captivating landscape of deceit, puzzles, and thrilling action.
Seishi Yokomizo skillfully crafts each scene with suspense and intrigue, creating a narrative that keeps readers hooked, and truly immerses them in the world of detective fiction.
The Lady Killer by Masako Togawa
The Lady Killer by Masako Togawa is one of the most gripping and intense Japanese crime mystery novels to come out of the genre. It follows the story of Ichiro Honda, an ordinary, unassuming urban husband during the day, and by night someone quite different.
By night, Honda seduces and kills vulnerable women at Tokyo's clubs and discos. This lucrative double life helps him live comfortably but he is determined to keep it a secret. That is until a mysterious force sets out to hunt him down.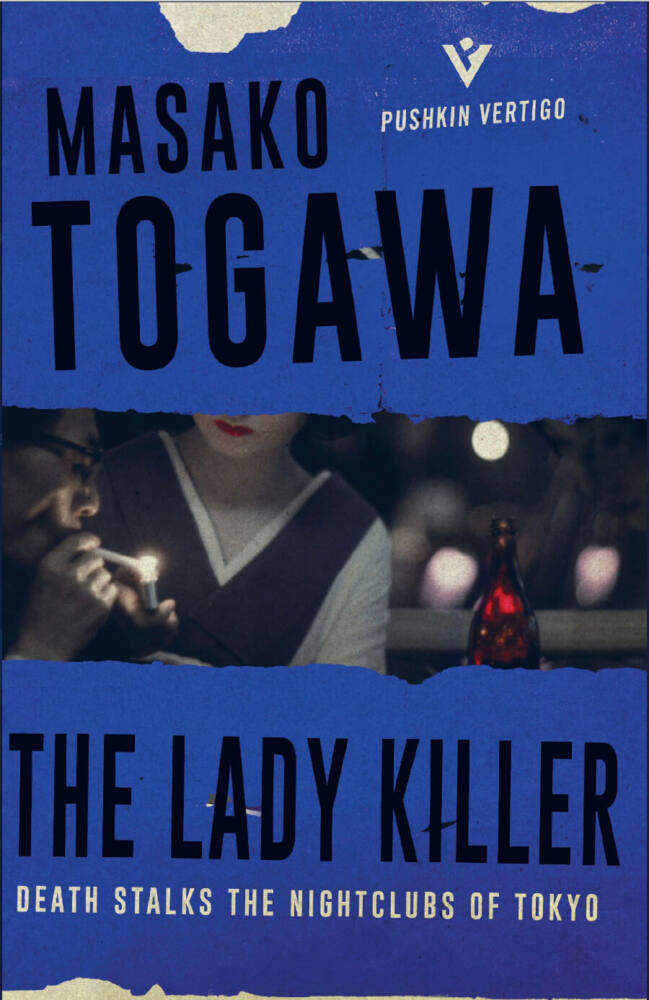 As the body count builds and rumors begin to surface, Honda is forced to be even more aware of the game of cat and mouse in which he finds himself.
Not only does he have the laws of Japan closing in on him, but now someone is out to get him, an unseen hunter that is relentless in their pursuit.
Honda must use every bit of cunning and guile he has to navigate his way out of the dark depths of Japan's criminal underworld if he is to stay alive.
The descriptions of both Honda's victims and the various places he goes to seduce and kill them are incredibly vivid and violent.
While it is a thriller in every sense of the word, the story of The Lady Killer is also a deep exploration of humanity and morality in a world populated by despicable individuals.
The novel grapples with ideas like justice and revenge, and how the two intertwine, and how the outcome can be unthinkable.
Overall, The Lady Killer by Masako Togawa is a captivating page-turner that dares to confront the gruesome realities of crimes of passion as well as the darkness of secrets our protagonists keep.
It not only provides an unrelenting narrative, but also offers insight into what drives certain people to commit such atrocities against other humans. There are no easy answers, no clear cut villains or heroes here. It is a novel that boldly exposes the human condition, for better or for worse.
Murder in the Crooked House by Soji Shimada
An essential part of any reading list concerned with honkaku Japanese mystery novels is Soji Shimada's classic "Murder in the Crooked House".
Written in 1972, this work continues to entertain and challenge readers with its inventive plot and intriguing characters who together weave a tapestry of thrilling suspense.
The novel centers around a cold case murder committed long ago, one that has stumped the police for many years. Set in a fictional coastal town of Nuymount, the story begins when five visitors gather in a seemingly-impossible house that sits atop a snowy cliff.
This house, called the Crooked House, is an intricately-designed place of many unexpected nooks, crannies, and secret passages — like a puzzle box, or a Rubix cube.
Little do the unsuspecting visitors realize that the house has an unexpected connection to the long-ago murder. As the five guests become more and more entangled in the mystery and its solutions, the twists and turns lead the reader on a compeling journey full of suspense and surprise.
The novel is notable for its inventive and surprising developments that emerge, keeping the reader curious until the end.
Soji Shimada's "Murder in the Crooked House" is a must-read for those invested in honkaku Japanese mystery novels, as it focuses on the compelling intricacies of the genre.
Characters in the story use their own detective techniques, inspired by crime fiction of the Agatha Christie variety, to come together and solve the murder. It truly is one of a kind, and reaches a level of suspense and intrigue rarely seen today.
Overall, "Murder in the Crooked House" is a classic, and anyone interested in honkaku Japanese mystery novels should not miss this work. It sets the standard for the genre, and shows that a good mystery need not rely on Hollywood-style action scenes, but rather can focus on the intricacies of a well crafted puzzle.
Soji Shimada's creative solutions and clever clues will engage any reader for hours, and will surely remain a classic for generations to come.
The Master Key by Masako Togawa
The Master Key by Masako Togawa is the perfect novel for any reader looking to satisfy their craving for a thrilling crime-mystery set in a large apartment complex in Tokyo. With a unique and captivating story, it has been hailed as one of the best Japanese crime mystery novels of all time.
The novel follows a group of female tenants living in a mysterious apartment building in Tokyo. In a single moment, a master key that can unlock every door in the building is stolen.
From then on, secrets begin to unravel and a murder mystery surfaces. Togawa's writing keeps readers gripped until the very end with her eye-opening narrative and her superb character development.
The main character is the logical and level-headed Chief Inspector Matsushita. He leads a brilliant investigative team as they try to unlock the secrets of the master key and solve the crime.
In his endeavor, he is supported by a number of interesting women; a clairvoyant woman, a domineering mother, and a passionate feminist. Added onto this is Togawa's skillful crafting of suspense and intrigue.
As secrets that the women have kept hidden from each other begin to be exposed, we witness a saga of psychological turbulence and dark secrets that keep readers hooked.
As readers delve deeper into the vibrant world of The Master Key, their eyes are opened to the darkness and sin that exist.
The knowledge that every single resident of the apartment has a secret serves to leave readers in an uneasy state. Through her creation of intricate setting and thrilling plot, Togawa takes readers on a journey that ends in an unexpected and satisfying conclusion.
The Master Key is an absolute must read. Its captivating structure and intricate plot easily draw readers into its ever-evolving storyline.
The suspense buildup never stops and readers are left on the edge of their seats at every turn of the page. As one reads along, they find themselves captivated, unable to pull away.
In the end, The Master Key stands as yet another testament to Togawa's skillful craftsmanship, set in a large apartment complex in Tokyo with its secrets and unexpected conclusions.
Out by Natsuo Kirino
A book that kept me up all night rapidly turning the pages is "Out" by the popular female author Natsuo Kirino.
In an industry dominated by men, Ms Kirino has made a mark for herself by creating a psychological thriller story of four women working together in a Bento Box factory, and how far each would go for covering up a murder.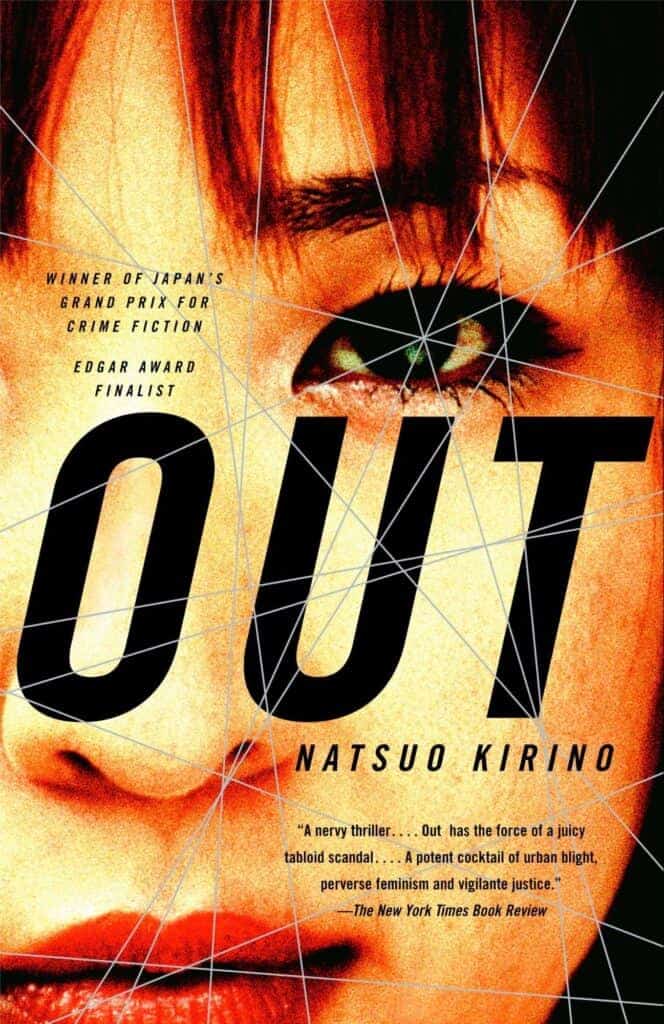 This is not just one of those novels that you read and forget. The author challenges you to think what your beliefs are about justice, what it means to you and even question yourself about what you would do if you were in the protagonists' shoes.
And once you are done reading this book, I guarantee you will be craving for more of Natsuo Kirino, so I recommend her "Real World" and "Grotesque" as well for some pleasurable thrillers.
Check out the best Japanese crime mystery novels below!
Related: Like watching movies instead? Here are some of the best Japanese animes to watch on Netflix!
The Devotion of Suspect X by Keigo Higashino
If you haven't read Keigo Higashino's "The Devotion of Suspect X", you have truly missed out on one of the best Crime novels in the world. This book is so popular that it has been adapted into a TV series as well as a movie, which is now a blockbuster in Japan.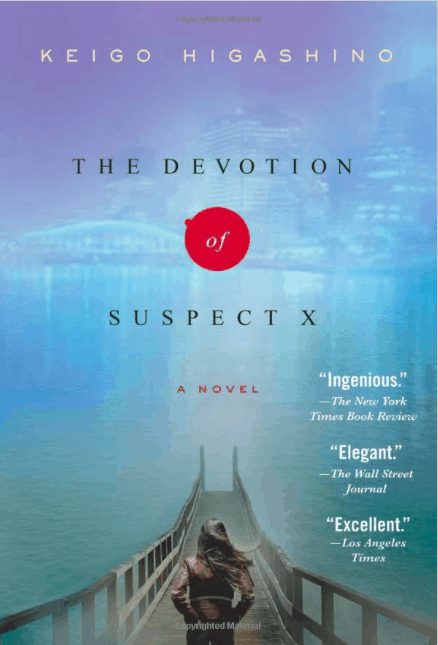 This is a novel that is written from pure intelligence as the two characters, the detective and the criminal work their brains and play mind games, each to come out the winner.
This book had me rooting for the super smart detective for one part and for the other, I was torn between him and the criminal he is chasing down, who only has good intentions at heart. After all of that, you will not predict the ending.
Check out the best Japanese crime mystery novels below!
Related: Check out this list of binge-worth Japanese angel anime!
Masks by Fumiko Enchi
I'm a sucker for a book that not only has a bit of mystery, but also some heart. Fumiko Enchi's "Masks" is a much loved and read Japanese novel that narrates the tale of two women who have both lost someone close to them. While one is a widowed wife, the other is her mother in law.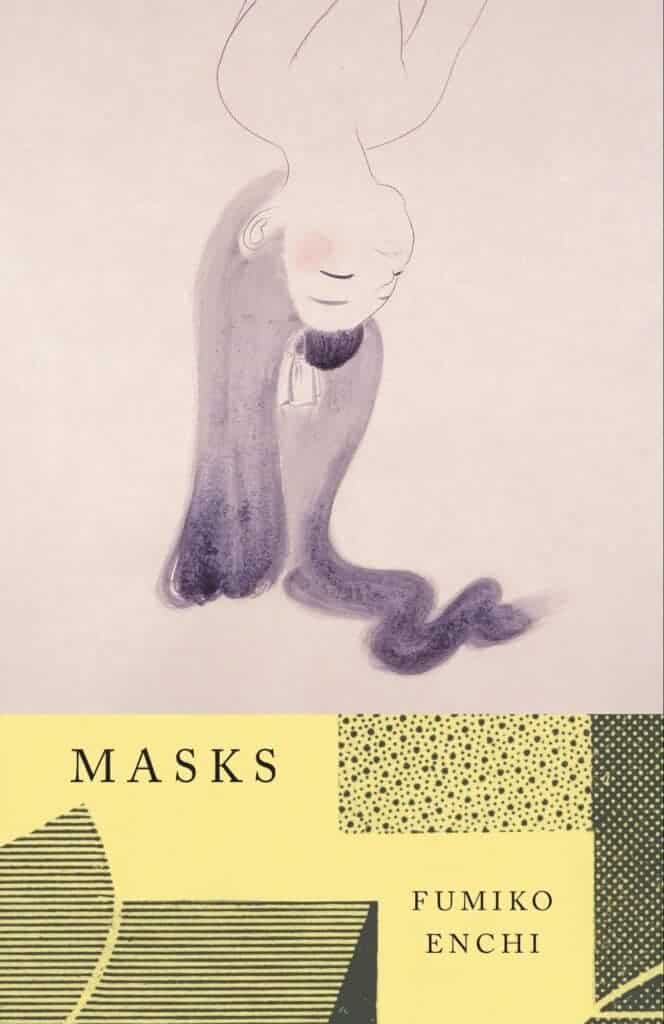 The latter strives to build a relationship but the story isn't one without plenty of twists and turns. This book had me hooked and once I finished it, I wished there was just a little bit more.
This one in a million kind of story has so much passion and grief, subtly lined with seductive mystery. You really have to read it to understand why this is a best seller.
Check out the best Japanese crime mystery novels below!
The Black Lizard and Beast in the Shadows by Rampo Edogawa
Books like The Black Lizard and Beast in the Shadows by Rampo Edogawa make me thankful for translators, cos this is a true experience. There are plenty of stories out there about vengeance, obsession and revenge, but very few manage to actually reach out to the deepest corners of your brain and awaken the darkest spots.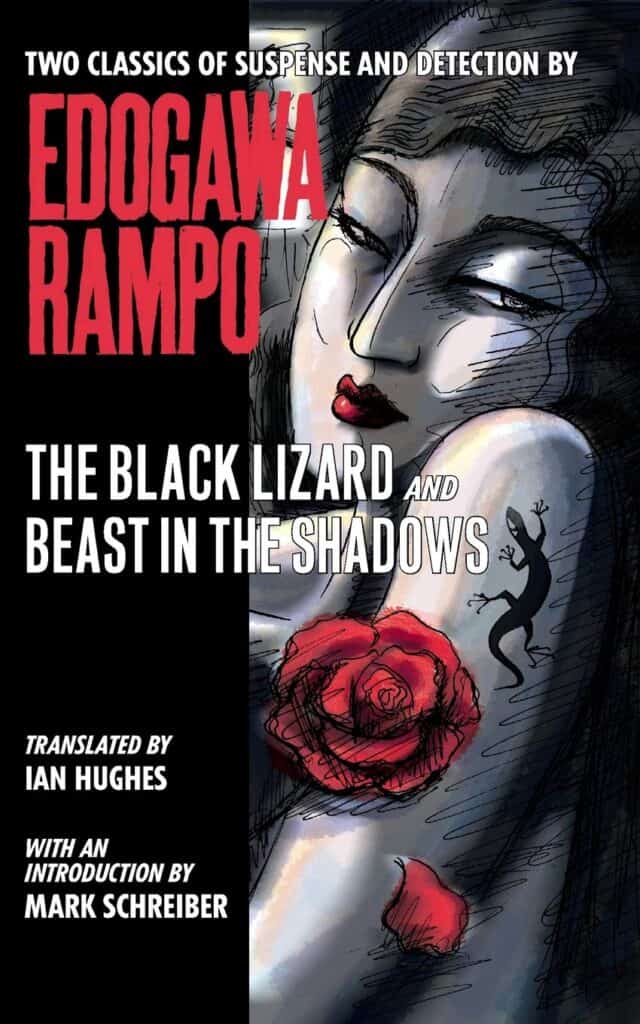 The Black Lizard and Beast in the Shadows does just that. The plot is about two men who are writers and one woman, with plenty of exciting twists and turns thrown in.
Rampo Edogawa is without doubt one of the best Japanese crime mystery novelists out there, with a talent that is truly unmatched, and this is one book that is to be relished once, twice, even thrice.
Check out the best Japanese crime mystery novels below!
The Decagon House Murders by Yukito Ayatsuji
Give me a good murder anyday and you can win over my heart. I mean, in a book. Something unsolvable. Something that requires me to think, to solve.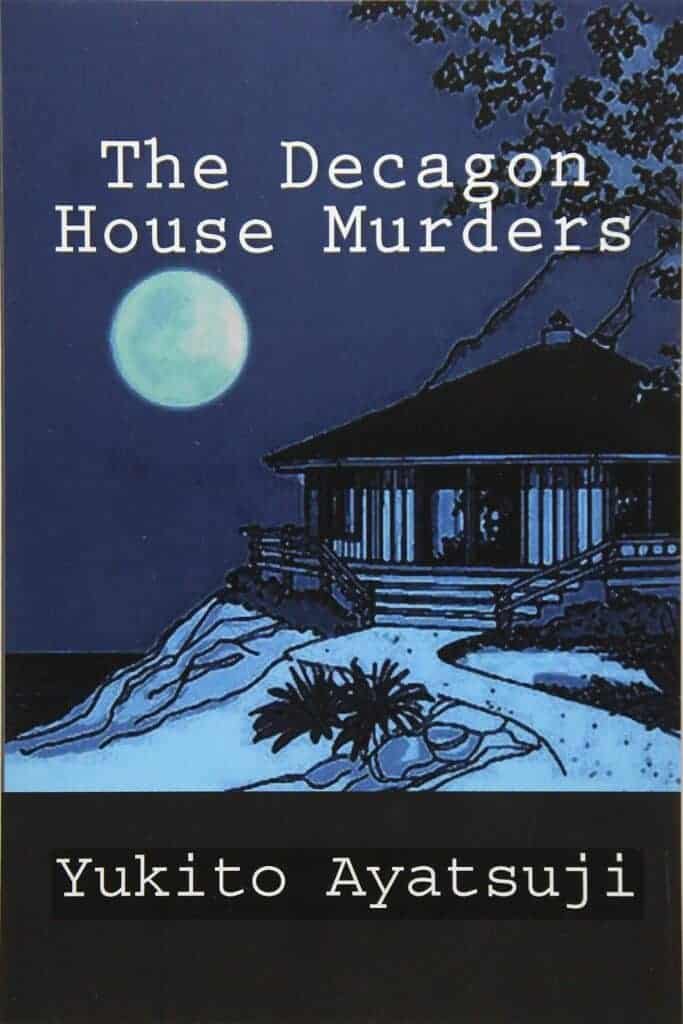 I loved reading The Decagon House Murders by Yukito Ayatsuji, but I have to admit that it reminded me of the Agatha Christies I grew up reading.
Well, this could be because the protagonists in the novel love solving mysteries and the plot involves them visiting an isolated island to try and solve the most recent murders committed there.
As you can expect, this in turn takes a wild turn with the hunters becoming the hunted, with the reader suspecting every single one of the characters until the ending reveals it all.
Check out the best Japanese crime mystery novels below!
The Cage by Kenzo Kitakata
Kenzo Kitakata is sort of a legend in Japan when it comes to the most popular crime mystery novels. While he has a long list of books he has authored, I personally think "The Cage" is one of his best.
I devoured this book from start to finish and couldn't stop thinking about it for days after I completed this piece of genius.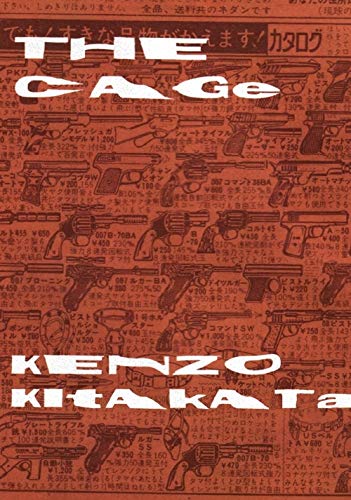 The story is about an average man who runs a supermarket in the suburbs of Tokyo, leading a simple life with no trouble in the horizon. That is, until an extortionist works on forcing him out of business.
This sends him back to the underworld that he was once part of, and gotted out of – the world he didn't want to have anything to do with. While the storyline itself is a little predictable, Kenzo Kitakata makes it exciting and thrilling, keeping the reader engaged throughout.
Check out the best Japanese crime mystery novels below!
Malice: A Mystery by Keigo Higashino
Malice: A Mystery is one of the most amazing Japanese crime mystery novels that I've read so far. This book looks very easy to understand but is quite confusing especially with the murder clues.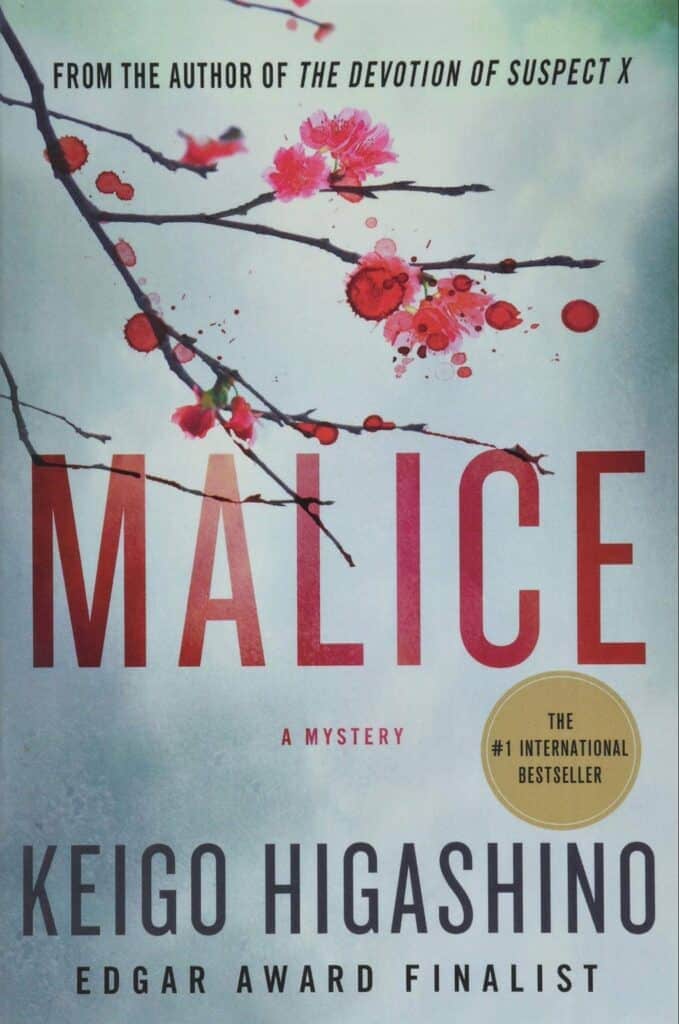 The book is about this man, Kunihiko Hidaka who is leaving Japan and relocating to Vancouver but unfortunately gets murdered just the day before in his house. His death becomes a mystery and to solve it, detective Kyochiro Kaga takes the case.
I loved reading this novel because I was constantly proved wrong by what I thought could possibly be the clue which made the novel even more interesting. Do read this best Japanese crime mystery novel.
Check out the best Japanese crime mystery novels below!
The Tattoo Murder Case by Akimitsu Takagi
A beautiful woman with intriguing body tattoos is found murdered in a room and in one of the most gruesome ways. Her limbs are severed and the murdered has taken away the portion of her body which had these tattoos.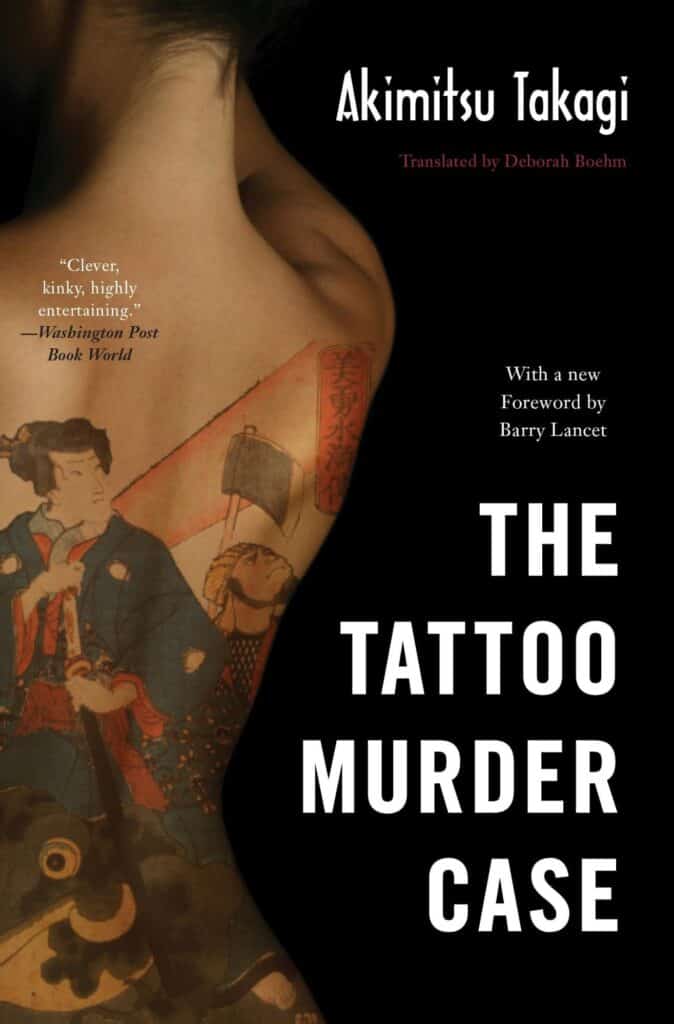 The detective starts working on the case and is assisted by his brother, a doctor. During the course of the book we discover that the doctor was romantically involved with the victim, complicating the investigation.
Akimitsu Takagi has written one of his best books with "The Tattoo Murder Case", one that will keep you company this winter, when you're locked in at home. Solve the case with the detective and the protagonist, Kenzo Matsushita.
Check out the best Japanese crime mystery novels below!
The Inugami Clan by Seishi Yokomizo
The Inugami Clan by Seishi Yokomizo is set in early 1940's and takes us through some truly horrible murders that take place when the chief of the Inugami Clan passes away.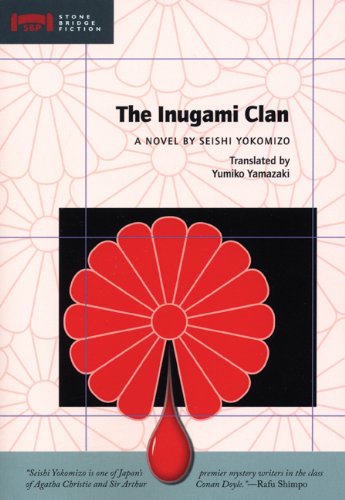 The main character, Detective Kindaichi is intelligent and works on solving these murder mysteries. This is a character that appears in many novels by the author, which have been turned into movies as well.
Through the journey of the detective in this story, he discovers some well kept secrets, identities of the members of the clan, forbidden relationships and cruel practices.
Seishi Yokomizo's writing is old fashioned and may not appeal to a lot of new or young readers, but it's certainly worth a try.
Check out the best Japanese crime mystery novels below!
All She Was Worth by Miyuki Miyabe
The New York Times commented that "All She Was Worth" is "deep and moody" and I couldn't agree more. This thriller is quite dark and disturbing as it takes us through the passages of Japan's consumerism.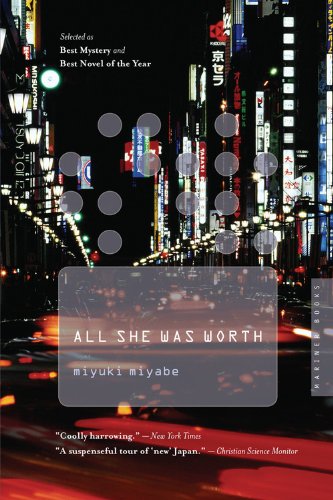 As I continued reading the book, I couldn't help but find parallels of true stories that are similar in many parts of the world – people falling into debt to extents where they simply cannot get out, and what's the solution?
The book is about a woman who vanishes and the secrets that are revealed when the truth is unravelled. Miyuki Miyabe has given us a book that kept my heart racing until I finished it.
Check out the best Japanese crime mystery novels below!
Inspector Imanishi Investigates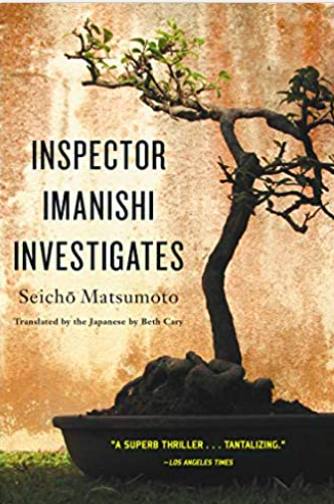 Inspector Imanishi Investigates is about this inspector named Imanishi who is a simple sober man who is interested in haiku poetry and gardening. He is also extremely dedicated to his work.
There's one murder that takes place where the victim's body is fully damaged and the police had to identify it. There are a lot of murders which follows this one and are connected to it. It's set in the 1960s and depicts a life from that time.
I loved how this book looked super simple but got complicated each time I read a new page. Check out this novel if you want to experience the true essence of crime mystery. It's written by Seicho Matsumoto.
Best Japanese Crime Mystery Novels: FAQ
Which Japanese crime mystery novel is worth reading? 
Which is a detective Japanese novel?
The Cage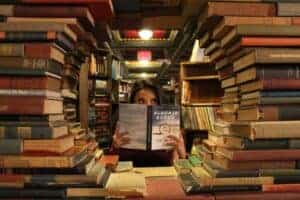 Looking for some mind-bending reads? Here are the best Japanese crime mystery novels that will keep you hooked!
URL: https://www.amazon.com/gp/product/1569470197
Author: Kenzo Kitakata