Are you looking for Japanese Onsen bath salts? Well, you're at the right place because I've listed the best Japanese Onsen salts that will help you create a soothing Onsen experience just at home. Read further to know more.
Imagine you've had a long day and you dip yourself in a relaxing Japanese Onsen to get rid of all the stress you've had. Sounds perfect, doesn't it? The Japanese Onsen contains different minerals and salts that get absorbed in your body to improve circulation, release stress and have a plethora of other health related benefits.
Which is the best Japanese Onsen bath salts?
My team and I tested 10+ bath salts and rated them on the basis of benefits for health, color, fragrance and dissolvability. According to us, Yakusen Meguri Bath Salt is the best Onsen bath salts in the market.
Yakusen Meguri Bath Salt pack comes in 4 assorted colors and fragrances like lavender, fresh waters, green forest etc. The bath salt has great health benefits like releiving pains, softening skin, promoting blood circulation etc. The Yakusen Meguri Bath Salt easily dissolves in water and brings out bright colors like green, violet, yellow that you can enjoy in the bath. It's available for sale on Amazon.com.
Not only does an Onsen bath relieve muscle pain and make you feel rejuvenated but also purifies and nourishes your skin. On the days I feel too low but can't go out for an Onsen, I create the same experience on my bathtub with Onsen bath salts. Trust me, it's a close cut to the authentic one.
If you're in for some fun and relaxing at-home Onsen experience then here are some bath salts and a buying guide on the same to help you choose the perfect one for you. Let's get started.
Japanese Onsen Bath Salts: Quick Summary
Japanese Onsen Bath Salts
Yakusen Meguri Bath Salt
Yakusen Meguri Bath Salts is one of the best Japanese Onsen bath salts that I've ever used. I find the lavender, green forest and clear pins fragrance of Yakusen bath salts really soothing. It'll definitely make you feel like you've dipped yourself in a hot spring which also has skin healing properties.
Not only that, this bath salt comes in a form of powder which makes it very easy to dissolve in water. The Yakusen bath salts help in better blood circulations and releives body pains as well.
I get so excited as they're colored and make the bath experience even more fun. Don't worry if you have sensitive skin, as it works well on all skin types. These bath salts are a little expensive but definitely a steal for anyone who's looking to have an Onsen experience at home.
Product Features:
Fragrance: 4 different scents (lavender, clear pins, green forest and fresh waters)
Color: 4 assorted colors (violet, pink, green and red)
Form: powder
Ratings:
Fragrance: 10/10
Dissolvability: 10/10
Value for Money: 8/10
Pros:
Great smell 
Easy dissolvabilty 
Healing properties
Cons:
BATHCLIN Nihon No Meito Bath Salt
Bathclin bath salts was a gift that I got from my friend on my birthday and I'd say it's easily one of the best gifts that I've ever received. This bath salt comes in powder form that dissolves in water in no time.
If you've skin problems like eczema, rashes, bruises etc, consider this to be your single-use medicine because it works like magic on them. Also, goodbye body aches, cold and fatigue because Bathclin will take them all away.
I love the subtle floral smell of this bath salt which is very natural. However, it leaves chalky buildup on hair so I'd recommend you wash yourself after your at-home hot spring session. Price wise, it's a great deal to get 15 sessions is a dealbreaker.
Product Features:
Fragrance: subtle froral
Color: brownish
Form: powder
Ratings:
Fragrance: 8.5/10
Dissolvability: 8/10
Value for Money: 9.5/10
Pros:
Healing properties
Treats skin issues
Value for money
Cons:
Scent might not suit everyone 
Chalky Buildup
TABINO YADO Hot Springs Clear Bath Salts
Another Onsen bath salt that'll give you a relaxing feeling is the Tobino Yado bath salts which are seamless in water but a must have. The box can provide you with 5 different hot spring experiences just with a single purchase.
I used Tabino Yado bath salts often before and found my blood circulation to be improved with a tinge of warmth in the body. My skin is silky smooth because of this bath salt and I definitely love it. They come in several colors that make the bath interesting. It's also fairly priced.
The only thing I disliked about Tabino is that the smell isn't really the best. It can smell like Kool-aid or detergent at times but once you're in there, you'll forget about it.
Product Features:
Fragrance: chemical fragrance
Color: green, yellow etc.
Form: powder
Ratings:
Fragrance: 6.5/10
Dissolvability: 9/10
Value for Money: 9.5/10
Pros:
Easy dissolvabilty 
Value for money
Colorful 
Cons:
Hakugen Earth Japanese Bath Salts
I heard of Hakugen on Instagram and I knew I had to try it as everyone was talking about it. To start with, Hakugen Earth comes in so many different salts and you get a total of 48 in one pack. The bath salts in this pack are much softer and have a stronger fragrance.
All the bath salt packs of Hakugen have different colors and scents that are non-traditional. They're warming, moisturising, skin-healing and relaxing on your body. I love how my joint pains and cold disappeared the very first time I used it after a long and tiring day.
The best part is that Hakugen Earth bath salts don't leave any residue on the body or the tub. It's easily washed away when you drain the water. The price is a little high but you also get 48 packs of bath salts which is a great deal. If you just want to try the Onsen experience once, this might not be an ideal choice for you.
Product Features:
Fragrance: non-traditional fragrance like ramen, wood etc.
Color: green, blue, etc.
Form: powder
Ratings:
Fragrance: 10/10
Dissolvability: 9.5/10
Value for Money: 8.5/10
Pros:
Non-traditional fragrance
Moisturising 
Value for money
Colorful 
Cons:
Not for trial buy as it contains many sachets  
Bathclin White & Clear Hot Spring Japanese Bath Salt Samurai
Another Bathclin product that's worth trying is this white and clear hot spring bath salt. It's perfect for anyone who wants to heal problems like stiff shoulders, cold disease, back pain, neuralgia, rheumatism, hemorrhoids, rashes, fading, whirls etc. This bath salt really transports me to Hakone Onsen!
This Bathclin salt is by each hot spring area giving it the credibility of being the perfect product for you. There are 10 different scents and colors available that smell so good and soothing. I love how I felt emotional experiences with different salts, definitely would recommend.
It has optimum minerals that can benefit your skin and overall health. Price wise, it's perfect as it's budget friendly. I love how my skin is always so smooth and soft after using Bathclin Samurai salts. Only downside is that it takes a little longer to dissolve.
Product Features:
Fragrance: nature-related fragrance
Color: green, lavender etc.
Form: crystal powder
Ratings:
Fragrance: 9/10
Dissolvability: 7/10
Value for Money: 9.5/10
Pros:
Non-traditional fragrance
Emotional experience with bath
Value for money
10 colors and fragrance
Cons:
Talkies a while to dissolve
How to Choose Japanese Onsen Bath Salts: Buying Guide
Onsen Bath Salts come in a variety and different salts have different purposes. Hence, it's extremely important to determine what you're looking for. Here are some factors that can help you find the perfect hot spring bath salts for you:
Health concerns: Ideally this is the first thing you should look at. Most bath salts contain minerals, baking soda and epsom that can heal pains and skin related issues. However, baking soda can alllivate skin rashes in some cases so make sure your bath salt is free of baking soda in case you're prone to allergies. 
Fragrance: There are various fragranced bath salts available like lavender, natural forest, cinnamon, wood etc. Choose the one that you like the most. 
Color: While most bath salts come in colors and look pretty when you dip yourself in the colorful pool, they can also stain the tubs. Make sure the colors are clean and don't stain your bathroom. 
Dissolving power: Make sure your bath salts are easy to dissolve otherwise it can leave buildups on your hair and body. 
Also Read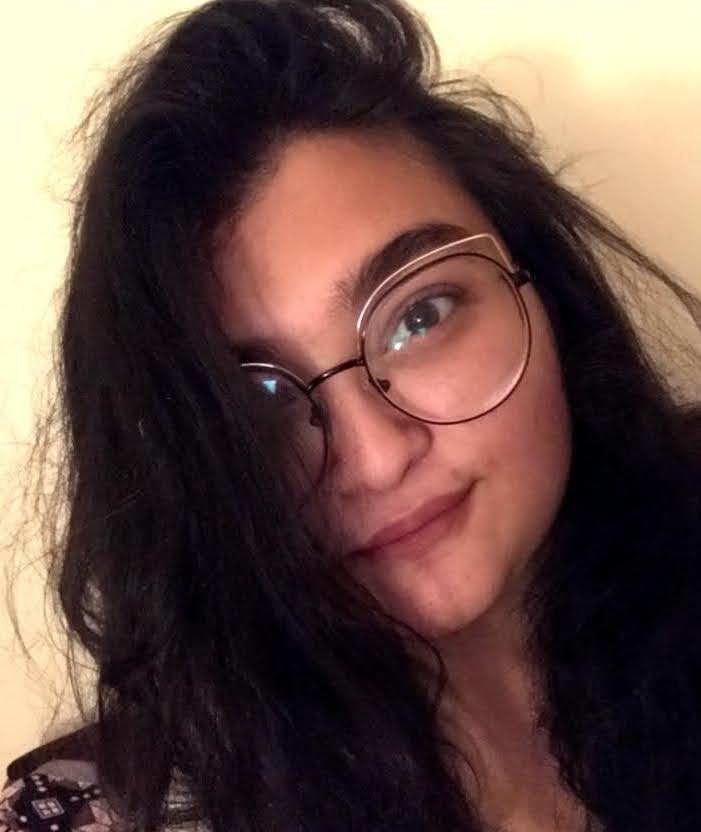 My writing focuses on the various aspects of Japanese lifestyle, from traditional tea ceremonies and flower arrangement to modern fashion trends and pop culture. Through my articles, I aim to share my passion for Japan and provide readers with a glimpse into the rich and diverse world of Japanese culture.
I believe that the key to understanding Japanese lifestyle is to appreciate the balance between tradition and innovation. While Japan has a rich cultural heritage that dates back centuries, it is also a country that is constantly evolving and embracing new ideas and technologies.
Whether you're interested in learning about the latest fashion trends in Tokyo, or want to explore the ancient art of calligraphy, my writing will take you on a journey through the many facets of Japanese lifestyle. So join me as we explore the beauty and complexity of this fascinating culture together!