Wondering if Visiting Japan In January is Worth It? Here's a complete breakdown of why Japan is amazing in January and also one of the best times to visit! (Especially, if you want to ditch the tourist crowd!)
Who doesn't love traveling to new countries? Exploring the culture, food, and great scenery is one of the best things to do out there. If you are planning to visit Japan in January, let us tell you if your efforts will be worth it or not. 
The different weather in Japan attracts a number of visitors. In spring, you can witness Sakura, whereas, in autumn, Koyo captures the attention of millions. During the month of January, you will get to experience a cold winter.
One of the times when the country isn't crowded. You will see a whole new Japan. In this article, we will explore why you should visit Japan in January during the winter. —
Why Visiting Japan In January Is Worth It!
Japan has fewer tourists in January which makes it perfect for visiting Japan in January cause there's a lesser tourist crowd, travel expenses are cheaper and Japan is absolutely pretty during the snowfall. If you don't mind the cold weather then visiting Japan in January is definitely worth it!
During the winter season, you will get to witness amazing landscapes, warm comfort foods, and soothing hot springs. Without any further delay, let us see why you should visit the country in January.
Be a Part of the Snow Festival in January in Japan
Don't you love making snowmen? With the cold white sheet of snow covering the road, you and your loved ones are building a snowman.
While you are in Japan, don't miss out on the official snow festival. Here, people build snow sculptures of mythological creatures as well as animated characters. The sculptures go up to a height of 20m.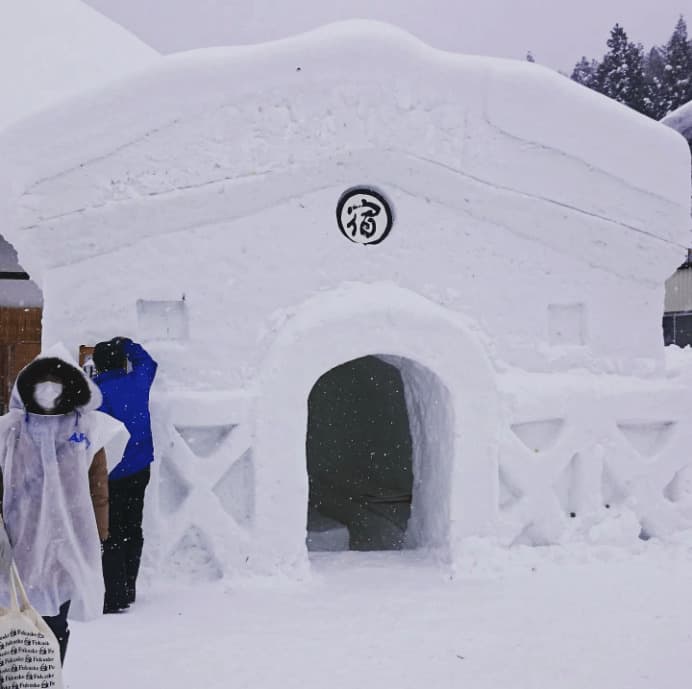 The festival has garnered a large audience as well. People enter competitions to win various trophies. Nowadays, there are international teams that travel to participate.
As Anna from the movie Frozen says, "Do you wanna build a snowman?" Trust us, you'd really want to build one.
Be a Part of Japanese Tradition – Hatsumode in January
Witness the Japanese tradition by visiting a famous Buddhist temple or shrine. Hatsumode is the yearly tradition where people visit holy places to pray for health and happiness. Every New Year, millions of people go to temples to pray. Not only the indigenous people but also tourists pay a visit.
The holy places are crowded, and you can choose to stay and observe the whole tradition. There are various vendors who sell religious ornaments. Don't forget to buy a "lucky charm".
It is basically an arrow that has been blessed by a priest. It is believed that it will draw out evil from your life.
You will feel at peace during your visit. If you get hungry, don't worry. There are food carts that serve delicious food items.
Go Snowboarding or Skiing in Japan in January
If you are the kind of person who enjoys adventure sports, don't forget to go snowboarding or skiing. In an open area full of snow, you will surely have the time of your life.
During January, the country experiences extremely cold weather. It means that the snow is more stable than in any other winter month.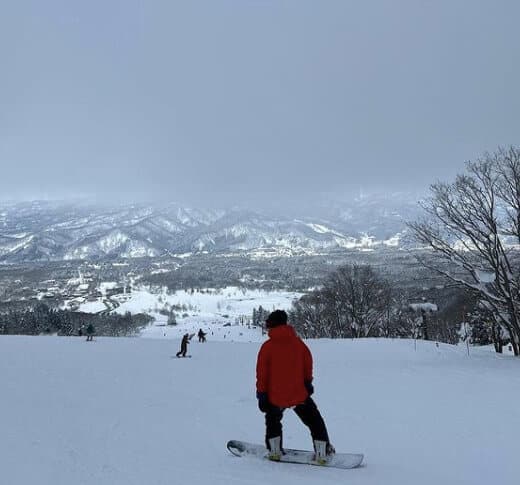 Make sure to pack snowboarding attire while you travel to the country. There are various ski resorts where you can stay and experience snow-capped mountains.
Enjoy the ​​Kitami Yakiniku Festival With The Locals in January in Japan
The city of Kitami celebrates the world's coldest BBQ festival. The temperature falls below 10 degrees Celsius and over 2000 people come together to grill pork short ribs. The ribs are called Karibu.
You might feel weird to know that people literally sit outside in the open. With the temperature like that, eating hot grilled food feels like heaven.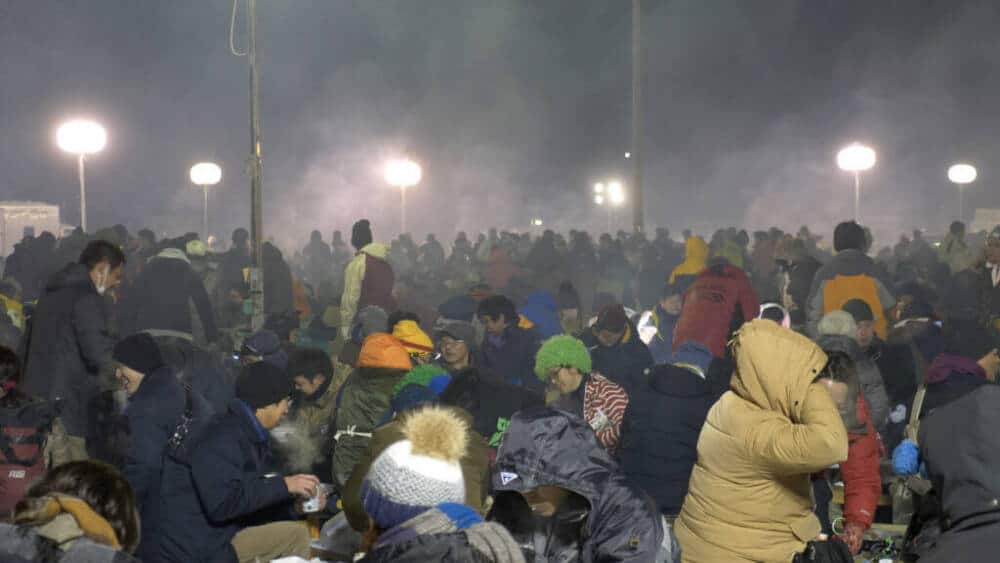 There are over 100 tables set that are shared by people from different cities. The seats are limited and the tickets sell out fast.
Don't forget to book the tickets. During the night, the temperature tends to fall. If you are driving to the location, you can stop by at various roadhouses. Stay the night, enjoy some hot cocoa, and leave early in the morning.
Dip in the Hot Springs – Takaragawa Onsen
With such a low temperature, the best way to warm yourself up is through hot springs. Japan has a number of hot springs, but Takaragawa Onsen is one of the most famous. It is located next to Takaragawa and has beautiful scenery around the spring. While you enjoy your hot bath, you can avail of various services as well.
The place has lodges with multiple facilities like spas and massages. There are certain house rules that you will need to follow. Given its popularity, it is usually filled with people. Don't forget to reserve your place and have a relaxing day.
Witness the First Sunrise of the Year On January 1st In Japan
Are you a morning person? Do you like the sunrise? Even if you don't, we would recommend you leave your bed to witness one of the most beautiful sunrises in the country.
Japan in January follows a tradition where people witness the first sunrise of the year. It is called Hatsuhinode.
It is considered good luck to watch the sunrise and welcome the deity of the New Year, Toshigamisama. You can witness the same from a mountain top. Mount Fuji is the hotspot for the event. It gets extremely crowded, which is why you need to be careful while climbing up.
Spend Time with Monkeys at Jigokudani Wild Monkey Park
Japan in January brings a lot of unusual sightseeing. One of them is in Jigokudani Wild Monkey Park. Here, you will witness a number of monkeys taking baths in hot springs. Although there are particular hot springs for humans, several monkeys like to warm themselves up in the winter.
They are friendly and are often observed in a group. They do not harm human guests, and one can get entertained by watching them interact with each other.
It is prohibited to touch or even feed them. You can click pictures and even get a little close to them. There is also a man-made pool where the monkeys spend their time.
Participate in Dondo Yoki in January in Japan
Be a part of Japanese tradition that takes place usually on the outskirts of the country. It usually happens just after the New Year holiday.
Here, people gather and burn their lucky charms and pine branches from the previous year. These are the items that are kept to invite God into their homes.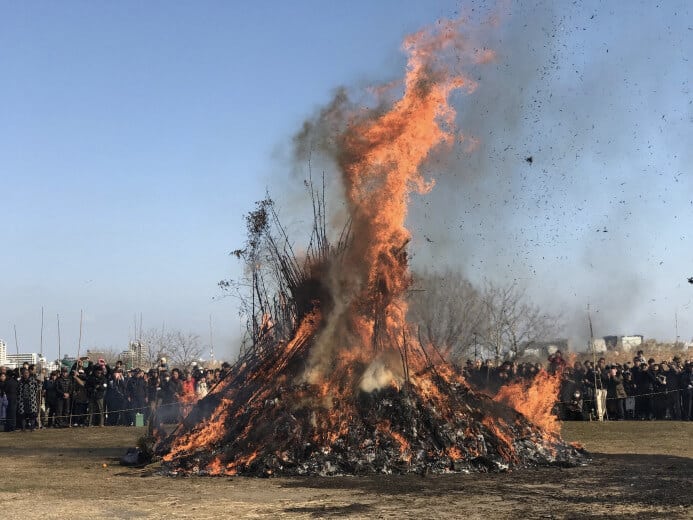 It is considered bad luck to throw such items away, so people burn them. The locals build up a stack using bamboo, and once they start the fire, people begin to throw the lucky items. The locals also provide you with refreshments and food.
There is a small celebration that takes place after the event. People barbeque sweet potatoes on the ashes using a bamboo stick. It is considered good luck to eat sweet potatoes.
Sit and Relax in Cafes in Japan
One of the best ways to enjoy a tourist attraction is to explore it like a local. Japan in January is a heaven for food lovers. A lot of varieties of food are up for grabs. Oden and Nabe are the two items that are famous amongst the locals.
The former is a fish stew that contains boiled eggs, daikon, konjac, and processed fish cakes stewed in a light, soy-flavored dashi broth. Perfect for winters! The latter is just a hot pot dish.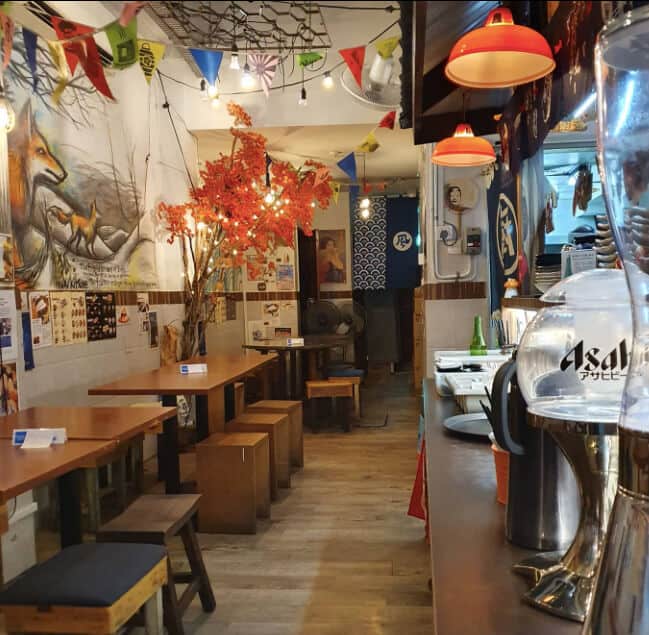 If you want to mingle with the locals, don't forget to visit Izakayas. It is a neighborhood establishment where the locals go to eat and drink. They have a plethora of items on the menu, including tofu, fried chicken, grilled vegetables, and so on.
Here, you can learn more about the culture and traditions of the country. People are friendly and will welcome you with open arms.
Witness Winter Illuminations
Lastly, three of the best places to visit in Japan in January are Ginza, Shinjuku, and Roppongi. You can witness the beautiful winter illuminations here. Tokyo Station is also one of the places you can visit.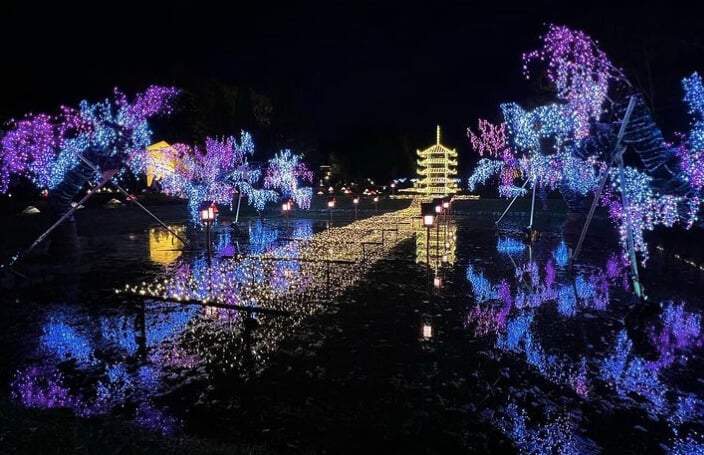 The trees and the old monument are covered with champagne-colored lights. Over 200 trees get lit up, and it is pleasing to the eyes. The whole event lets you experience the old and the new within the location.
It starts in November and ends in February. Therefore, January is the best time to visit and enjoy the winter illuminations.
Conclusion
Japan in January is pretty cold. The temperature falls below 10 degrees Celsius. If you plan your visit during this month, you will get to enjoy the view, explore various cafes, and participate in adventure sports. Given the cold weather, you will see that the whole city is covered with snow.
You can opt for various activities that include snow. For example snowboarding, skiing, skating, and others. It is important for you to carry warm clothes. Don't forget to pack ear mufflers, long coats, boots, trekking shoes, and thick sweaters.
This will protect you from extreme temperatures. Mingling with the locals, dipping in hot springs, and witnessing winter illumination will make your stay worthwhile. Japan is a beautiful country and in January, you won't even find crowded places.
So, what are you waiting for? Pack your bags, book your flights and visit the country in the winter season! Happy holidays!
Also Read