Wondering is Tosu Premium Outlets in Japan worth visiting? Yes, Tosu Premium Outlets in Japan are definitely worth the visit. You will find all your favorite brands, international as well as Japanese brands, for discounted prices upto 70%. Check it out!
Tosu Premium Outlets is an outdoor outlet mall located in Saga Prefecture, Japan. It is the largest outlet mall in Kyushu, and is home to over 200 stores, including both international and Japanese brands.
The mall is open year-round, and is a popular destination for both locals and tourists.
There are many reasons why Tosu Premium Outlets is worth visiting.
First, the mall offers a wide variety of stores, so you are sure to find something you like. There are stores for all budgets, from luxury brands like Gucci and Prada to mid-range brands like Coach and Kate Spade. You can also find a variety of Japanese brands at the mall, such as Muji and Uniqlo.
Second, the mall offers great deals on merchandise. Many of the stores offer discounts of up to 70% off, so you can save a lot of money on your purchases. The mall also offers a variety of coupons and promotions, so be sure to check the website before you go.
Third, the mall is located in a convenient location. It is just a short drive from Hakata Station, making it easy to get to. There is also ample parking available at the mall.
Fourth, the mall is clean and well-maintained. The grounds are well-landscaped, and the stores are all clean and inviting.
Fifth, the mall offers a variety of amenities, such as a food court, a game arcade, and a children's play area. This makes it a great place to spend a day with the whole family.
Overall, Tosu Premium Outlets is a great place to shop for high-quality merchandise at a fraction of the price.
It is a popular destination for both locals and tourists, and is sure to offer something for everyone.
| Information | Details |
| --- | --- |
| Location | Tosu Premium Outlets, Tosu City, Saga Prefecture, Japan |
| Operating Hours | 10:00 AM – 8:00 PM (May vary; check official website) |
| Shuttle Service | Free shuttle buses available from Tosu Station |
| Tax-Free Shopping | Available for international tourists |
| Tourist Privileges | Exclusive discounts and offers for tourists |
| Mode of Transport | Train (From Fukuoka, Nagasaki, etc.), car, bus |
| International Brands | Prada, Gucci, Burberry, Nike, Adidas, and more |
| Japanese Brands | Kimura Pearls, Minamoto Kitchoan, etc. |
| Discounts | Up to 70% off during seasonal sales and special events |
| Dining Options | A variety of restaurants offering diverse cuisines |
| Cultural Ambiance | Blend of modern architecture and Japanese elements |
| Nearby Attractions | Saga Balloon Museum, Yutoku Inari Shrine, etc. |
| Language Support | Multilingual staff, some stores offer English signage |
| Accessibility | Easily accessible by train and car from major cities |
| Currency Exchange | Available within the outlets premises |
| Wi-Fi Availability | Wi-Fi access for visitors |
| Baggage Storage | Available for convenient shopping |
Is Tosu Premium Outlets In Japan Worth Visting?
Yes, Tosu Premium Outlets in Japan is definitely worth visiting. With its wide range of high-end international and Japanese brands, offering substantial discounts that can reach up to 70%, it's a haven for shopaholics seeking luxury goods at affordable prices.
The blend of modern architecture with traditional Japanese elements provides a unique ambiance.
The outlet's accessibility from major cities like Fukuoka and Nagasaki ensures a convenient experience.
Whether for the fashion-forward, cultural enthusiasts, or savvy shoppers, Tosu Premium Outlets offers a compelling and worthwhile destination in the vibrant landscape of Japanese shopping.
Tosu Premium Outlets In Japan Has Luxury, International and Japanese Brands Available All Under One Roof
Tosu Premium Outlets stands as a beacon of luxury and sophistication, offering a diverse and comprehensive selection of brands that cater to a wide range of tastes and preferences.
The outlets host an impressive collection of both international and Japanese brands, creating a shopping experience that appeals to the global shopper while also celebrating the local craftsmanship.
Let's explore the types of brands that adorn the halls of this shopping haven:
International Fashion Powerhouses
Tosu Premium Outlets serves as a gateway to some of the world's most coveted designer labels.
From the elegance of Chanel to the iconic style of Burberry, visitors can indulge in the latest fashion trends and timeless classics. Brands like Prada, Gucci, and Versace showcase their signature creations, allowing shoppers to experience the pinnacle of global fashion.
For those with a penchant for sporty fashion or seeking the latest activewear trends, the outlets feature a myriad of sportswear brands.
Brands like Nike, Adidas, and Under Armour offer a wide range of athletic apparel, footwear, and accessories that seamlessly combine fashion and functionality.
Cosmetic and Beauty Boutiques
The outlets extend beyond clothing, housing an assortment of cosmetic and beauty brands.
Visitors can explore luxury skincare and makeup products from brands like Shiseido, SK-II, and MAC Cosmetics.
This allows fashion enthusiasts to complement their outfits with an array of beauty products that exude elegance
Tosu Premium Outlets provides an opportunity to accessorize in style. Brands such as Coach, Michael Kors, and Furla present an array of high-end bags, wallets, and accessories that enhance the overall look and exude sophistication.
Home and Lifestyle Brands
The allure of the outlets extends to home and lifestyle offerings. Brands like Le Creuset and Ralph Lauren Home showcase exquisite homeware and furnishings, enabling visitors to bring a touch of opulence to their living spaces.
The outlets also proudly showcase the essence of Japanese craftsmanship. Traditional Japanese brands like Kimura Pearls and Minamoto Kitchoan offer an authentic experience, allowing visitors to appreciate the country's rich heritage while indulging in exquisite products.
Global High Street Labels
Catering to a more eclectic shopper, the outlets feature popular high street brands such as Zara, Gap, and H&M. These brands offer accessible fashion choices that appeal to a broad spectrum of visitors.
The array of brands at Tosu Premium Outlets encapsulates the essence of modern luxury, offering an unparalleled shopping experience that caters to different tastes, budgets, and styles.
Whether you're seeking the latest haute couture, athletic wear, cosmetics, or even a blend of traditional Japanese aesthetics, the outlets provide a mosaic of choices that ensure every visitor finds something to capture their interest.
Get Up to 70% Discount On Your Fav Brands At Tosu Premium Outlets
Tosu Premium Outlets, nestled in the picturesque region of Saga Prefecture, Japan, not only promises a diverse shopping experience but also offers an array of enticing discounts that beckon to both locals and tourists alike.
The allure of discounted luxury brands and sought-after products adds an extra layer of charm to this shopping haven.
Let's delve into the types of discounts a tourist can expect to find at Tosu Premium Outlets, illustrated with examples:
Seasonal Sales: One of the most anticipated discount events at Tosu Premium Outlets is the seasonal sales.

These sales often coincide with major shopping seasons such as summer, winter, and holiday seasons.

During these periods, discounts can range from 30% to a staggering 70% off the original prices.

For instance, a designer handbag that would typically retail for ¥50,000 might be available for as low as ¥15,000 during a seasonal sale.
End-of-Season Clearance: As one season transitions into the next, fashion brands often clear out their inventory to make space for new arrivals.

This presents an opportunity for tourists to score remarkable deals on items that were previously considered high-end.

For instance, a winter coat that originally cost ¥40,000 might be available for only ¥10,000 during the end-of-season clearance.
Tourist Privileges: Tosu Premium Outlets recognizes the value of international tourists and extends special privileges to them. T

he outlets often provide additional discounts or coupons exclusively for tourists, making the shopping experience even more rewarding. These privileges can include extra percentages off already discounted items or vouchers for dining at the outlets' restaurants.
Bulk Purchase Discounts: Some brands offer incremental discounts based on the quantity of items purchased.

Tourists who are looking to overhaul their wardrobe or purchase gifts for loved ones can benefit from these bulk purchase discounts. For instance, a shopper buying three shirts might get 20% off the total purchase, effectively reducing the overall cost.
Membership Programs: Many brands within Tosu Premium Outlets offer membership programs that provide members with exclusive discounts and early access to sales.

Tourists can inquire about temporary or international memberships that allow them to take advantage of these benefits during their visit.
Bundled Offers: Another attractive discount strategy is the concept of bundled offers. Brands often pair complementary items and offer them at a reduced combined price.

For instance, a footwear brand might offer a deal where buying a pair of shoes along with a bag results in a significantly reduced price compared to purchasing each item individually.
Tax-Free Shopping: International tourists in Japan are eligible for tax-free shopping, which can lead to substantial savings.

This perk allows tourists to receive a refund on the consumption tax paid on eligible items. For example, if the consumption tax rate is 8%, a purchase of ¥10,000 would actually cost only ¥9,259 after tax refund.
Tosu Premium Outlets' commitment to providing discounts not only enhances the allure of the shopping experience but also ensures that tourists can indulge in their favorite luxury brands without breaking the bank.
From seasonal sales to exclusive tourist privileges, the discounts available make it a shopping destination that truly caters to the savvy shopper's desire for quality and savings.
Cultural Fusion Tosu Premium Outlets In Japan
Beyond the shopping extravaganza, Tosu Premium Outlets offers a unique opportunity to experience a fusion of modernity and traditional Japanese aesthetics.
The architecture of the outlets incorporates elements of Japanese design, creating a harmonious blend between contemporary shopping and cultural appreciation.
Visitors can take leisurely strolls through the walkways adorned with bonsai trees and water features, immersing themselves in a tranquil atmosphere that provides respite from the bustling shopping scene.
Enjoy Gastronomic Delights At Tosu Premium Outlets In Japan
A visit to Tosu Premium Outlets is not only a feast for the eyes but also for the taste buds. The outlets feature an array of dining options, ranging from authentic Japanese cuisine to international flavors.
Visitors can savor traditional dishes like sushi and ramen or indulge in gourmet burgers and pastries.
This gastronomic diversity caters to different palates and provides a perfect interlude during the shopping spree.
How To Get To Tosu Premium Outlets In Japan
Tosu Premium Outlets, nestled in Saga Prefecture, Japan, offers not only a remarkable shopping experience but also boasts accessibility and convenience that ensure a seamless journey for both local visitors and international tourists.
Situated strategically, the outlets can be reached through various modes of transportation, making it an easily accessible destination.
Let's explore how to get to Tosu Premium Outlets from some popular locations using different modes of transport:
Fukuoka, a bustling city known for its vibrant culture, is a prominent starting point for those planning a shopping trip to Tosu Premium Outlets.
Travelers can hop on the JR Kagoshima Line (also known as the Nagasaki Line) from Hakata Station in Fukuoka. The journey takes approximately 20-30 minutes, making it a convenient choice.
Once at Tosu Station, visitors can take a free shuttle bus that operates between the station and the outlets. The shuttle ride takes around 15 minutes, providing a comfortable and hassle-free transfer.
From Fukuoka Airport (By Car)
International tourists arriving at Fukuoka Airport can opt for a more personalized journey by renting a car. The outlets are approximately a 45-minute drive from the airport.
This option allows travelers to enjoy the scenic landscapes of Saga Prefecture and make spontaneous stops along the way.
Tourists exploring Nagasaki's historical charm can also include a shopping excursion to Tosu Premium Outlets.
Taking the JR Nagasaki Line, travelers can board a train from Nagasaki Station to Tosu Station.
The journey, which typically takes around 2.5 to 3 hours, offers picturesque views of the Kyushu region. Once at Tosu Station, the shuttle service can be used for the final leg of the trip.
Kumamoto, renowned for its historic castle, offers a unique journey option to Tosu Premium Outlets. Travelers can take a highway bus from Kumamoto Station to Tosu Premium Outlets.
The bus journey, which lasts approximately 2 to 2.5 hours, is a convenient choice for those who prefer a direct route.
For travelers staying in Saga City, a taxi ride to Tosu Premium Outlets provides a straightforward and comfortable mode of transportation.
Taxis are readily available and offer the flexibility of a private transfer. The journey typically takes around 15-20 minutes, depending on traffic conditions.
International tourists landing in Tokyo can choose to connect to Fukuoka Airport. Multiple airlines operate flights between Tokyo and Fukuoka.
From Fukuoka, travelers can proceed as mentioned earlier, either by train or car, to reach the outlets.
Tosu Premium Outlets ensures that accessibility remains a top priority for visitors. The integration of multiple modes of transportation caters to various preferences and allows tourists to plan their journey in alignment with their itineraries.
Conclusion
In conclusion, Tosu Premium Outlets in Japan stands as a captivating amalgamation of shopping haven and cultural oasis.
Its impressive array of high-end brands, year-round discounts, and cultural fusion make it a compelling destination for those seeking both luxury and immersion into the Japanese way of life.
Whether you're a dedicated shopper, a cultural enthusiast, or simply someone looking for a unique experience, a visit to Tosu Premium Outlets promises a memorable and enriching journey into the heart of Japan's modernity and tradition.
Also Read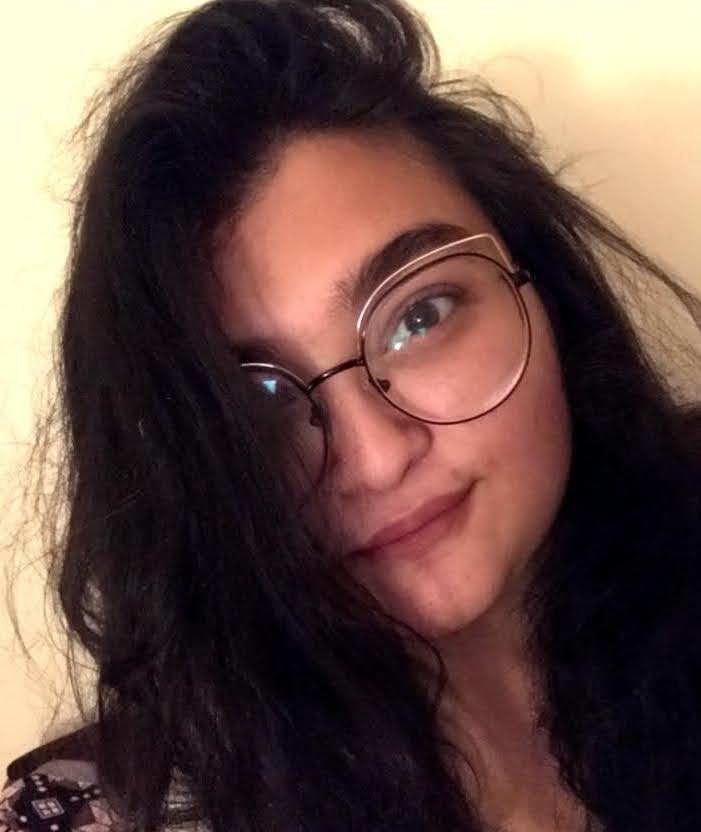 My writing focuses on the various aspects of Japanese lifestyle, from traditional tea ceremonies and flower arrangement to modern fashion trends and pop culture. Through my articles, I aim to share my passion for Japan and provide readers with a glimpse into the rich and diverse world of Japanese culture.
I believe that the key to understanding Japanese lifestyle is to appreciate the balance between tradition and innovation. While Japan has a rich cultural heritage that dates back centuries, it is also a country that is constantly evolving and embracing new ideas and technologies.
Whether you're interested in learning about the latest fashion trends in Tokyo, or want to explore the ancient art of calligraphy, my writing will take you on a journey through the many facets of Japanese lifestyle. So join me as we explore the beauty and complexity of this fascinating culture together!