Is Mitsui Outlet in Japan worth visiting? Yes! Mitsui outlet in Japan is definitely worth the visit as it offers a huge variety of luxury, international and local brands at discounted prices. Read on tof ind out more!
Are you seeking a shopping destination that offers more than just a retail experience? Look no further than Mitsui Outlet in Japan.
From luxury brands to international favorites and local treasures, Mitsui Outlet boasts a diverse range of offerings that cater to every taste and style. But there's more to Mitsui Outlet than meets the eye.
In this article, we delve into the world of Mitsui Outlet, exploring not only its varied brand selections and outlet savings but also the array of amenities and attractions that elevate it to a realm beyond mere shopping.
Join us as we uncover the culinary delights, entertainment options, cultural experiences, and relaxation havens that transform a visit to Mitsui Outlet into an unforgettable journey of exploration and enjoyment.
Whether you're a fashion enthusiast, a family traveler, or an avid bargain hunter, Mitsui Outlet promises an all-encompassing experience that goes beyond the typical shopping excursion.
| Mitsui Outlet Locations | Multiple outlets across Japan |
| --- | --- |
| Brand Offerings | Luxury, international, and local brands across various categories |
| Outlet Savings | Discounts on premium products from renowned brands |
| Location & Accessibility | Conveniently located near popular tourist destinations and urban centers; well-connected by trains, buses, and shuttle services |
| Dining Options | Cafes, restaurants, and eateries offering a variety of cuisines |
| Entertainment & Leisure | Play areas for children, entertainment zones with arcade games, and more |
| Events & Workshops | Fashion shows, workshops, and interactive events for a dynamic experience |
| Cosmetics & Beauty Shops | Stores offering skincare, makeup, and fragrances |
| Cultural & Souvenir Shops | Shops featuring traditional Japanese crafts and souvenirs |
| Relaxation Areas | Rest zones and comfortable seating for visitors to unwind |
| Additional Amenities | Facilities like restrooms, ATMs, baby changing rooms, and more |
| Parking | Ample parking facilities available |
| Operating Hours | Varies by outlet; usually from morning to evening |
| Accessibility | Wheelchair-friendly facilities and services |
| Language | English signage and staff available in many outlets |
| Currency & Payment | Major credit cards and local currency (Japanese Yen) accepted |
| Tax-Free Shopping | Available for tourists with proper documentation |
| Local Transportation | Train, bus, and shuttle services to and from major cities and airports |
| Recommended Duration | Half a day to a full day, depending on shopping and activities |
| Travel Tips | Plan ahead for specific brands or events, arrive early for parking availability |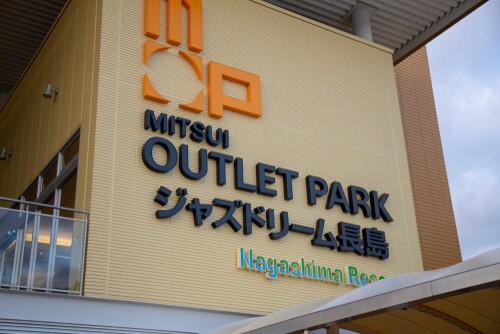 Why Is Mitsui Outlet In Japan Worth Visiting?
Mitsui Outlet In Japan Offers A Variety Of Brands
When it comes to shopping destinations, Mitsui Outlet in Japan stands out as a shopper's paradise that offers an impressive assortment of brands catering to diverse tastes and preferences.
From luxury labels to international favorites and local gems, the range of brand offerings within Mitsui Outlet malls is truly remarkable, creating an all-encompassing shopping experience for visitors.
Let's delve into the world of brands that adorn the shelves of Mitsui Outlet and explore the captivating blend of luxury, international, and local options that await shoppers.
Luxury Labels: An Affair of Elegance
Mitsui Outlet's commitment to providing a well-rounded shopping experience is evident through its inclusion of luxury fashion brands that exude elegance and sophistication.
Shoppers can peruse through iconic names such as Burberry, Prada, Gucci, and Versace, among others.
These luxury brands, often associated with high-end fashion and quality craftsmanship, make Mitsui Outlet a sought-after destination for fashion enthusiasts looking to acquire timeless pieces without the exorbitant price tags typically attached to them.
International Favorites: A Global Shopping Expedition
One of the hallmarks of Mitsui Outlet is its extensive collection of international brands that span a wide spectrum of product categories.
For those with an inclination towards sportswear, names like Nike and Adidas offer a plethora of options for athletic apparel and footwear.
Meanwhile, lifestyle brands such as Tommy Hilfiger and Calvin Klein provide casual wear that resonates with a global audience. 
The diversity of international brands ensures that travelers from various corners of the world can find familiar names that align with their personal style preferences.
Embracing Local Creativity: Showcasing Japanese Brands
Mitsui Outlet doesn't just focus on global brands; it also shines a spotlight on Japanese creativity and innovation by featuring a selection of local brands.
Visitors have the chance to explore Japanese fashion, accessories, and lifestyle products that capture the essence of the country's unique culture.
These local brands add a distinctive touch to the shopping experience, enabling travelers to bring home exclusive souvenirs that showcase Japan's artistic prowess and craftsmanship.
A Multitude of Stores: The Retail Landscape
The Mitsui Outlet experience is amplified by the sheer number of stores available across its various outlets.
Each outlet typically hosts a multitude of stores, often numbering in the hundreds, that collectively offer an extensive range of products. From apparel and accessories to cosmetics and home goods, the diverse array of stores caters to different shopping preferences.
Travelers can leisurely explore the outlets, hopping from one store to another, and uncovering hidden gems along the way.
Make Big Savings At Mitsui Outlet in Japan
Shopping enthusiasts and bargain hunters alike find themselves drawn to Mitsui Outlet in Japan not just for its diverse brand offerings, but also for the allure of significant savings on premium products.
The concept of "Outlet Savings" is at the core of Mitsui Outlet's appeal, offering visitors the opportunity to acquire high-quality items from renowned brands at prices that are substantially reduced from their original retail values.
Let's delve into the fascinating world of outlet savings and understand why it makes Mitsui Outlet a must-visit destination for savvy shoppers.
Discounted Luxury: Elevating Accessibility
The primary allure of outlet shopping is the ability to access luxury and premium brands at a fraction of their usual cost.
Luxury items, often characterized by their craftsmanship, exclusivity, and reputation, are typically associated with hefty price tags.
Mitsui Outlet, however, redefines the luxury shopping experience by making these high-end products more accessible to a broader audience.
Visitors can indulge in their penchant for luxury without the financial strain, resulting in a win-win situation for both shoppers and brands.
Quality Uncompromised: From Factory to Outlet
A common misconception about outlet shopping is that the quality of products might be compromised due to the lower prices.
However, Mitsui Outlet stands apart by ensuring that the products it offers maintain the same level of quality associated with the brands' reputations.
Many of the items available are excess stock, past-season items, or products with slight imperfections that don't meet the stringent standards of the brand's regular retail stores.
While these products might not be the latest releases, they are still of high quality and offer great value for money.
Seasonal Bargains and Special Discounts: Amplifying Savings
Mitsui Outlet takes the concept of outlet savings to the next level by frequently introducing seasonal sales, special promotions, and additional discounts.
These events provide an opportunity for shoppers to make the most of their visit, obtaining products at even more attractive prices.
Whether it's a clearance sale at the end of a season or a limited-time offer, these promotions add an extra layer of excitement to the shopping experience, allowing visitors to maximize their savings.
Shopping Experience Elevated: A Sense of Achievement
The act of finding a coveted item at a significantly reduced price can create a sense of achievement and satisfaction that enhances the overall shopping experience.
This sense of accomplishment, coupled with the joy of discovering hidden gems amidst the racks, elevates the emotional connection shoppers have with their purchases.
Visitors often leave Mitsui Outlet with not just shopping bags but with stories of finding remarkable deals, contributing to a memorable and rewarding experience.
Dining Delights: Culinary Experiences in Mitsui Outlet in Japan
Mitsui Outlet often includes a variety of dining options to cater to shoppers' appetites. From cafes serving freshly brewed coffee to restaurants offering local and international cuisines, visitors can refuel and recharge during their shopping spree.
Whether it's a quick snack, a hearty meal, or a delightful dessert, the dining choices available ensure that shoppers can satisfy their culinary cravings without leaving the outlet.
Family-Friendly Activities In Mitsui Outlet in Japan
Many Mitsui Outlet locations are designed with families in mind, offering entertainment and leisure options that extend beyond shopping. Some outlets feature play areas for children, allowing young visitors to have fun while parents browse through the stores.
In addition, entertainment zones equipped with arcade games, virtual reality experiences, and other engaging activities offer a welcome respite from shopping and provide entertainment for visitors of all ages.
Interactive Experiences At Mitsui Outlet in Japan
Mitsui Outlet often hosts events, workshops, and promotional activities that add an interactive and dynamic dimension to the shopping experience.
From fashion shows showcasing the latest trends to workshops that allow visitors to engage in creative activities, these events contribute to the lively atmosphere of the outlets and offer visitors the chance to participate in unique experiences.
Cosmetics and Beauty Shops: Pampering Retreats At Mitsui Outlet in Japan
Many outlets feature cosmetic and beauty stores that offer a range of products, from skincare essentials to makeup and fragrance.
Visitors can indulge in a pampering session, try out new beauty products, and even receive personalized consultations from beauty experts. These beauty boutiques provide an opportunity for shoppers to explore new looks and enhance their sense of style.
Cultural and Souvenir Shops in Mitsui Outlet in Japan
Some Mitsui Outlet locations showcase cultural and souvenir shops that offer traditional Japanese crafts, gifts, and souvenirs.
These shops provide travelers with the chance to take home a piece of Japan's rich cultural heritage, from traditional clothing and accessories to artistic handicrafts and local delicacies.
How To Get To Mitsui Outlet in Japan?
The convenience of location is a crucial factor in determining the appeal of any shopping destination, and Mitsui Outlet in Japan excels in this aspect.
Strategically situated near popular tourist destinations and urban centers, Mitsui Outlet's accessibility makes it an attractive option for both local residents and travelers exploring the country.
Let's embark on a journey through different modes of transportation and explore how visitors can seamlessly reach Mitsui Outlet from various popular destinations.
From Tokyo to Mitsui Outlet: A Shopper's Express
For travelers starting their journey from the bustling metropolis of Tokyo, Mitsui Outlet offers several convenient transportation options.
One of the quickest ways to reach the outlets is by utilizing the efficient and extensive Japanese railway network.
Many Mitsui Outlet locations are well-connected by train, making it easy to hop on a Shinkansen (bullet train) or a regional train to reach your desired destination.
Additionally, bus services are often available, providing a direct link to the outlets from major Tokyo train stations.
From Osaka and Kyoto: Exploring the Kansai Connection
Travelers in the Kansai region, which encompasses vibrant cities like Osaka and Kyoto, also have accessible routes to Mitsui Outlet.
Taking advantage of the Shinkansen or regional train lines, visitors can make a day trip or short excursion to the nearby Mitsui Outlet malls.
The efficient train systems in these regions enable seamless travel, allowing visitors to combine their sightseeing plans with a shopping spree.
From Narita and Kansai International Airports: Direct Access
International visitors landing at Narita International Airport near Tokyo or Kansai International Airport near Osaka will find that Mitsui Outlet locations are often situated within a reasonable distance.
Some outlets even offer shuttle services directly from the airport terminals, allowing travelers to embark on their shopping adventure immediately upon arrival.
Local Transport and Accessibility: Last-Mile Solutions
Once travelers arrive at their designated train stations or airports, they can make use of local transport options to reach Mitsui Outlet.
Many outlets are equipped with shuttle services, local buses, and even taxi services that provide the final leg of the journey.
These last-mile solutions ensure that accessibility remains a priority throughout the visitor's experience.
Car Rentals and Self-Drive Options: Flexibility
For travelers who value flexibility and wish to explore beyond the immediate vicinity of the outlets, car rental services offer an alternative.
Renting a car provides the freedom to explore nearby attractions, scenic routes, and hidden gems at your own pace. Mitsui Outlet malls often offer ample parking facilities, making it convenient for those opting for a self-drive adventure.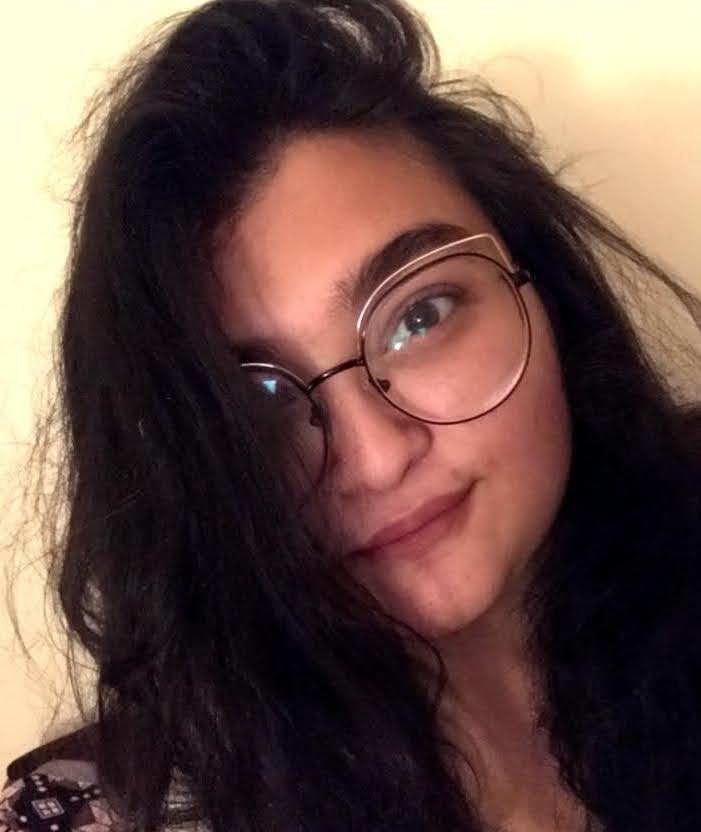 My writing focuses on the various aspects of Japanese lifestyle, from traditional tea ceremonies and flower arrangement to modern fashion trends and pop culture. Through my articles, I aim to share my passion for Japan and provide readers with a glimpse into the rich and diverse world of Japanese culture.
I believe that the key to understanding Japanese lifestyle is to appreciate the balance between tradition and innovation. While Japan has a rich cultural heritage that dates back centuries, it is also a country that is constantly evolving and embracing new ideas and technologies.
Whether you're interested in learning about the latest fashion trends in Tokyo, or want to explore the ancient art of calligraphy, my writing will take you on a journey through the many facets of Japanese lifestyle. So join me as we explore the beauty and complexity of this fascinating culture together!