If you're looking for premium products for cheap check out the Shisui Premium Outlet in Chiba prefecture. Read below for a guide on Shisui Premium Outlet.
Embark on an unforgettable shopping adventure at Shisui Premium Outlet – a retail paradise nestled on the outskirts of Tokyo, Japan.
This comprehensive guide unveils the allure of Shisui Premium Outlet, from its diverse array of luxury and lifestyle brands to the cultural experiences and culinary delights that await you.
Delve into a shopping haven that transcends expectations, offering remarkable discounts on globally acclaimed labels and a unique fusion of modern architecture and traditional design.
Join us as we explore why Shisui Premium Outlet stands as a must-visit destination for both fashion aficionados and cultural explorers.
Here's a quick summary of everything you need to know about Shisui Premium Outlet:
| | |
| --- | --- |
| Information | Details |
| Location | Shisui Premium Outlet, 〒286-0011 Chiba, Shisui, Imba District, Chiba Prefecture, Japan |
| Opening Hours | Monday – Sunday: 10:00 AM – 8:00 PM |
| | Opening hours may vary on holidays and special occasions. It's recommended to check the official website for the latest information. |
| Contact Information | Phone: +81 43-486-7000 |
| | Official Website: https://www.premiumoutlets.co.jp/en/shisui/ |
| Transportation Options | – Accessible via train from Tokyo and Narita Airport |
| | – Shuttle bus service from Narita Airport Terminal 2 |
| | – Taxi services available from nearby locations |
| Stores | Over 180 stores featuring luxury, fashion, lifestyle, and accessory brands |
| Brands | Gucci, Prada, Burberry, Nike, Adidas, The North Face, Coach, Converse, and more |
| Discounts | Discounts often range from 30% to 70% off the original prices |
| Amenities | – Restrooms, baby changing facilities, nursing rooms |
| | – Wheelchair accessibility and stroller rentals available |
| | – Multilingual staff and information centers |
| Currency and Payments | Major credit cards accepted; some stores may also accept cash |
| Tax-Free Shopping | Foreign tourists are eligible for tax-free shopping on qualifying items |
| Dining Options | A variety of restaurants, cafes, and dessert shops offering Japanese and international cuisine |
| Cultural Experience | Architectural aesthetics that blend tradition and modernity |
| | Opportunities for photography and cultural exploration |
| Getting Around | Well-designed pathways for easy navigation |
| | Shuttle bus service within the outlet premises |
| Parking | Ample parking spaces available for visitors with vehicles |
| Nearby Attractions | – Naritasan Shinshoji Temple |
| | – Narita Airport for travelers flying in or out |
| | – Boso no Mura (Edo-period themed theme park) |
Reasons To Visit Shisui Premium Outlet 
Find International Brands and Local Brands All Under One Roof
One of the most compelling reasons to visit the Shisui Premium Outlet is its exceptional collection of brands. Boasting over 180 stores, this outlet showcases a wide array of high-end labels, spanning from fashion and accessories to home goods and electronics.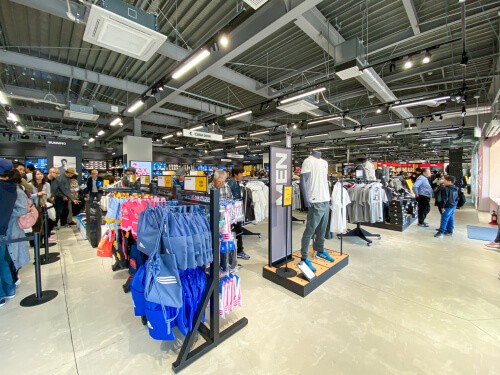 From iconic luxury brands like Gucci, Prada, and Burberry to popular lifestyle brands such as Nike, Adidas, and The North Face, Shisui Premium Outlet caters to a diverse range of shopper preferences.
The impressive amalgamation of both local Japanese brands and internationally renowned labels sets Shisui Premium Outlet apart from other shopping destinations.
Visitors have the chance to explore not only global fashion trends but also immerse themselves in Japan's unique fashion sensibilities, making it a shopping experience that resonates with both tourists and locals alike.
Shisui Premium Outlet is a haven for luxury fashion enthusiasts, featuring iconic brands that set global trends.
From Gucci's signature elegance to Prada's avant-garde designs, visitors can browse collections from world-renowned fashion houses that have shaped the industry for decades.
Premium outlets offer these coveted brands at discounts that can range from 30% to even 70% off the original prices.
The outlet also caters to a diverse audience with its array of lifestyle brands. Athletic wear enthusiasts can explore the collections of Nike and Adidas, where sportswear merges seamlessly with style.
The North Face provides outdoor enthusiasts with functional and fashionable gear, while Converse offers a timeless collection of sneakers that have become cultural icons.
These lifestyle brands provide shoppers with the opportunity to enjoy quality products at attractive discounts.
High-End Accessories and More
Beyond apparel, Shisui Premium Outlet delivers an assortment of high-end accessories and lifestyle products.
Iconic luxury brands like Burberry offer not only exquisite clothing but also accessories like handbags, scarves, and more.
Coach, known for its fine leather goods, is another outlet staple that allows visitors to accessorize with sophistication.
Discounts on these accessories, often ranging from 30% to 50%, create opportunities to own items of unparalleled craftsmanship at more affordable prices.
Find Premium Brands At Discounted Prices At Shisui Premium Outlet
The primary draw of outlet malls is the promise of luxury items at significantly reduced prices. Shisui Premium Outlet lives up to this expectation by offering substantial discounts on products from the world's most coveted brands.
Savvy shoppers can enjoy discounts ranging from 30% to 70% off the original retail price, presenting an opportunity to acquire high-quality products that might have been otherwise out of reach.
For budget-conscious travelers and fashion enthusiasts, the prospect of acquiring a genuine designer item at a fraction of its typical cost is undeniably appealing.
Shisui Premium Outlet's commitment to providing value-laden shopping experiences contributes to its reputation as a must-visit destination.
Examples of Discounts and Deals:
A Gucci handbag that would normally retail for ¥100,000 could be found at Shisui Premium Outlet for ¥60,000, offering a substantial 40% discount.
An Adidas track jacket with an original price tag of ¥15,000 might be available at the outlet for just ¥9,000, offering a 40% discount.
A Prada dress originally priced at ¥80,000 could be found for ¥40,000, providing a 50% discount.
Beyond Shopping: A Cultural and Culinary Journey at Shisui Premium Outlet
Shisui Premium Outlet is not merely a place for shopping; it is a holistic experience that encompasses culture and cuisine, offering visitors a multi-faceted journey that goes beyond retail therapy.
The outlet's unique ambiance, architectural design, and diverse culinary options create an immersive experience that caters to both shoppers and those seeking a deeper cultural exploration.
Architectural Aesthetics: A Fusion of Modernity and Tradition
Upon entering Shisui Premium Outlet, visitors are immediately struck by the architectural aesthetics that seamlessly blend modern design with traditional Japanese influences.
The design philosophy reflects the nation's rich cultural heritage while embracing contemporary elements, resulting in a visually stunning environment that captures the essence of Japan.
Strolling through the meticulously landscaped pathways, shoppers are treated to an architectural tapestry that includes intricate wooden structures, serene water features, and lush greenery.
This design philosophy not only enhances the aesthetic appeal but also creates an atmosphere conducive to relaxation and exploration.
The harmonious integration of modern design and traditional elements offers visitors a sense of being enveloped in Japan's cultural heritage while indulging in a contemporary shopping experience.
Culinary Diversity: A Gastronomic Adventure
One of the standout features of Shisui Premium Outlet is its diverse range of dining options that cater to various palates and preferences.
The outlet hosts an array of restaurants, cafes, and food stalls, offering both Japanese and international cuisine. This culinary diversity transforms a shopping outing into a gastronomic journey.
Japanese Cuisine: Visitors have the opportunity to savor authentic Japanese flavors through traditional dishes like sushi, sashimi, tempura, and ramen. Whether indulging in a quick bite at a sushi counter or relishing a leisurely kaiseki meal, the culinary offerings provide a window into Japan's culinary heritage.
International Flavors: For those seeking a taste of the world, the outlet's international eateries offer an array of options, from Italian pasta to American burgers. This blend of global cuisines allows visitors to embark on a culinary adventure that spans continents.
Cafes and Desserts: Shisui Premium Outlet also boasts a variety of cafes and dessert shops, perfect for taking a break and enjoying a cup of coffee, tea, or a delectable pastry. These cozy spaces offer moments of respite amid the shopping excitement.
Cultural Immersement and Shopping Synergy
The cultural and culinary aspects of Shisui Premium Outlet complement the shopping experience in a synergistic manner.
Shoppers can take breaks from exploring stores to engage with the surroundings and immerse themselves in Japan's cultural heritage.
The architectural marvels provide picturesque spots for photography and contemplation, while the dining options allow visitors to recharge their energy while indulging in the finest flavors.
The outlet's commitment to combining culture, cuisine, and shopping transforms the visit into a more comprehensive excursion, ensuring that visitors leave with not only shopping bags but also cherished memories of cultural encounters and culinary delights.
Do You Really Get Premium Brands For Cheap At Shisui Premium Outlet?
Yes, Shisui Premium Outlet is renowned for offering premium brands at significantly discounted prices.
This shopping destination provides an excellent opportunity for shoppers to acquire genuine designer and luxury items at a fraction of their original retail prices.
With discounts often ranging from 30% to 70% off, visitors can enjoy substantial savings on a wide range of products, including fashion, accessories, footwear, and more.
How To Get To Shisui Premium Outlet?
Shisui Premium Outlet's strategic location, just outside of Tokyo, makes it accessible from various popular locations through a variety of transportation options.
Whether you're staying in Tokyo itself, coming from Narita Airport, or other neighboring areas, reaching Shisui Premium Outlet is a relatively straightforward journey.
Here's a detailed guide on how to get there using different modes of transport from different locations:
From Tokyo:
1. Train:
Depart from Tokyo Station or Ueno Station.
Take the JR Narita Line (also known as the Sobu Line Rapid) bound for Narita Airport or Narita Terminal 2/3.
Alight at Sakura Station, which is the nearest station to Shisui Premium Outlet.
From Sakura Station, you can reach the outlet by taxi (around a 10-minute ride) or by using the outlet's shuttle bus service (about a 15-minute ride). Look for the designated bus stop.
2. Car:
If you prefer driving, you can rent a car in Tokyo and head towards the Higashi-Kanto Expressway.
Follow the signs for Narita Airport and then Shisui Premium Outlet.
The outlet has ample parking spaces available for visitors.
From Narita Airport:
1. Train:
From Narita Airport, take the JR Narita Line (Sobu Line Rapid) heading towards Tokyo.
Alight at Sakura Station and proceed as mentioned above for the shuttle bus or taxi options.
2. Shuttle Bus:
Shisui Premium Outlet operates a shuttle bus service that connects directly to Narita Airport Terminal 2.
The bus ride takes approximately 25 minutes, providing a convenient and direct link for travelers.
3. Taxi:
Taxis are readily available at Narita Airport. A taxi ride to Shisui Premium Outlet takes around 15-20 minutes, depending on traffic conditions.
From Other Nearby Locations:
1. Chiba City:
Take the JR Sobu Line from Chiba Station to Sakura Station, and then proceed as mentioned above for the shuttle bus or taxi options.
2. Narita City:
If you're in central Narita, you can take a bus from Narita Station or the Keisei Narita Station to Sakura Station. From there, use the shuttle bus or taxi to reach the outlet.
3. Ueno Station:
You can take the JR Narita Line (Sobu Line Rapid) directly to Sakura Station, and then proceed as described for the shuttle bus or taxi.
Additional Tips:
Make sure to check the train schedules, especially if you're planning to use the train, as they may vary based on the time of day.
The outlet's shuttle bus schedules may change, so it's advisable to check the official website for the latest information before your visit.
Consider purchasing a prepaid IC card, such as Suica or Pasmo, which can be used for train fare and other forms of public transportation, offering convenience and potentially cost savings.
Google Maps Location Of Shisui Premium Outlet
Conclusion
In the realm of outlet malls, Shisui Premium Outlet stands as a shining example of what a shopping destination can offer.
With its eclectic range of luxury and lifestyle brands, impressive discounts, cultural ambiance, and convenient location, it is undeniably worth a visit for both fashion aficionados and travelers seeking a unique retail experience.
Whether you're seeking to revamp your wardrobe with high-end fashion pieces, immerse yourself in Japanese culture, or simply enjoy a day of leisurely shopping, Shisui Premium Outlet promises a rewarding and memorable adventure.
As you traverse its stylish corridors and explore its varied offerings, you're bound to discover that this outlet is indeed worth every moment spent.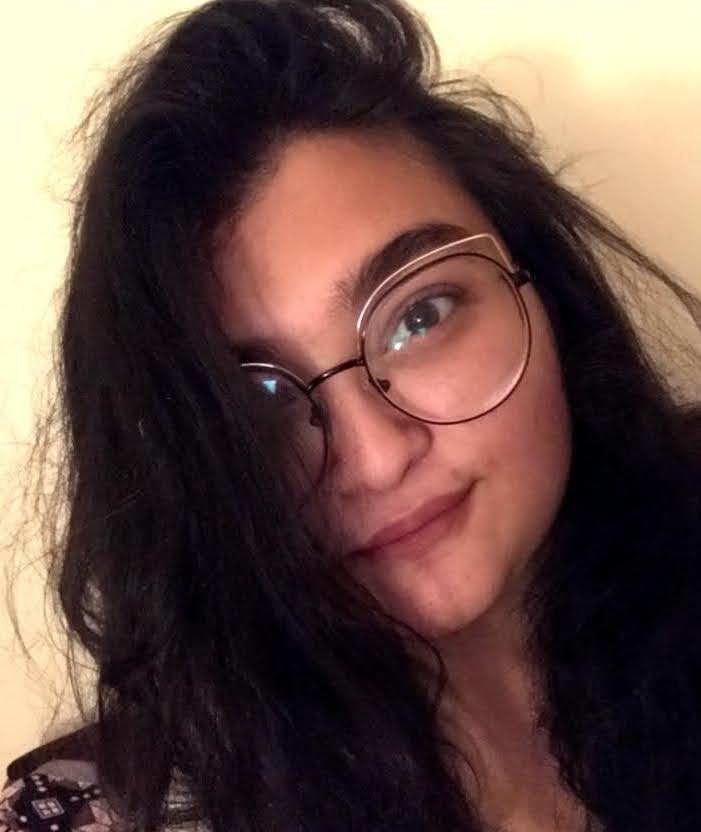 My writing focuses on the various aspects of Japanese lifestyle, from traditional tea ceremonies and flower arrangement to modern fashion trends and pop culture. Through my articles, I aim to share my passion for Japan and provide readers with a glimpse into the rich and diverse world of Japanese culture.
I believe that the key to understanding Japanese lifestyle is to appreciate the balance between tradition and innovation. While Japan has a rich cultural heritage that dates back centuries, it is also a country that is constantly evolving and embracing new ideas and technologies.
Whether you're interested in learning about the latest fashion trends in Tokyo, or want to explore the ancient art of calligraphy, my writing will take you on a journey through the many facets of Japanese lifestyle. So join me as we explore the beauty and complexity of this fascinating culture together!