Is Kobe Sanda Premium Outlets in Japan worth the visit? Yes, Kobe Sanda Premium Outlets is definitely worth the visit. Check it out here!
When it comes to shopping destinations that seamlessly blend luxury, variety, and ambiance, Kobe Sanda Premium Outlets often finds itself in the spotlight.
Nestled in the picturesque city of Kobe, Japan, this expansive outlet mall beckons locals and tourists alike with promises of discounted designer brands, an appealing shopping environment, and a leisurely day out.
In this article, we delve into the facets that make Kobe Sanda Premium Outlets a sought-after destination, evaluating whether it truly lives up to its reputation as a must-visit location.
| | |
| --- | --- |
| Aspect | Details |
| Location | 344-1, Kozudai, Kita-ku, Kobe City, Hyogo Prefecture 651-1515, Japan |
| Operating Hours | Monday to Sunday: 10:00 AM – 8:00 PM (may vary during holidays and special events) |
| Access and Transportation | – Easily accessible by train, bus, and car<br>- Shuttle bus service from Rokko Station |
| Popular Nearby Cities | Osaka, Kobe, Kyoto |
| Available Brands | Over 150 stores offering luxury, contemporary, sportswear, accessories, and more |
| Types of Discounts | Percentage-based, seasonal sales, BOGO deals, bundle discounts, clearance items, loyalty perks |
| Ambiance | Mediterranean-inspired architecture with open-air pathways, fountains, and greenery |
| Dining Options | Food court, restaurants, cafes, and various international and local cuisine |
| Children-Friendly | Stores catering to children's fashion, playgrounds, and family-friendly amenities |
| Parking | Ample parking facilities available |
| Currency and Payment | Japanese Yen (JPY) widely accepted, credit/debit cards also widely accepted |
| Language | English is often spoken in tourist-friendly areas, but basic Japanese phrases can be helpful |
| Tax-Free Shopping | Available for eligible tourists, keep passport and receipts for tax refund process |
| Tourist Information | Information desks and maps available for guidance and assistance |
| Accessibility Services | Barrier-free access for visitors with disabilities |
| Seasonal Sales and Events | Look out for special sales events and promotions during holidays and seasons |
Is Kobe Sanda Premium Outlets In Japan Worth Visiting?
Absolutely, Kobe Sanda Premium Outlets in Japan is definitely worth visiting. With over 150 stores offering diverse luxury and contemporary brands, along with enticing discounts ranging from 25% to 65%, it's a shopper's paradise.
The Mediterranean-inspired ambiance, convenient accessibility from major cities, and array of dining options make it a delightful experience.
Whether you're seeking high-end fashion, sportswear, or family-friendly amenities, the outlet delivers a unique blend of luxury, savings, and convenience that is truly worth exploring.
Kobe Sanda Premium Outlets in Japan Host a Variety Of Brands
One of the primary reasons Kobe Sanda Premium Outlets stands out as a shopping haven is its impressive lineup of brands that cater to a wide spectrum of styles and preferences.
From high-end luxury to sporty chic, the outlet mall curates an assortment that ensures there's something for everyone.
Let's delve into the types of brands available, showcasing the diverse fashion landscape that awaits visitors.
1. Luxury Icons: Kobe Sanda Premium Outlets is a treasure trove for aficionados of luxury fashion. Renowned international brands that epitomize opulence and elegance find their home here.
From Italian fashion houses like Gucci, Prada, and Versace to the French sophistication of Chanel and Louis Vuitton, visitors can explore and acquire iconic pieces that exude prestige.
These outlets provide an exclusive opportunity to indulge in luxury items that might otherwise be beyond reach.
2. Contemporary Chic: For those who seek a balance between style and affordability, the outlet offers a range of contemporary brands that embody modern trends. Michael Kors, Tory Burch, and Coach are just a few examples of labels that provide high-quality, fashion-forward pieces with a touch of luxury.
These brands cater to individuals who appreciate stylish aesthetics without compromising on quality.
3. Sportswear and Active Lifestyle: Recognizing the growing demand for sportswear and athleisure, Kobe Sanda Premium Outlets features a selection of renowned athletic brands.
Adidas, Nike, and Puma outlets showcase the latest in performance wear, sneakers, and activewear, allowing fitness enthusiasts and fashion-conscious individuals alike to combine style and functionality effortlessly.
4. Casual Comfort: From denim to casual wear, the outlet offers options for those who prefer a laid-back yet trendy look.
Brands like Levi's, Tommy Hilfiger, and GAP provide an assortment of comfortable clothing that doesn't compromise on style.
Shoppers can discover classic pieces that cater to everyday wear and relaxed fashion sensibilities.
5. Footwear and Accessories: Complete your ensemble with a range of accessories and footwear options available at the outlet.
Designer shoe brands like Jimmy Choo and Salvatore Ferragamo offer a chance to elevate your footwear collection, while stores like Fossil and Swarovski provide a variety of accessories, including watches, jewelry, and more.
6. Children's Fashion: The outlet mall is also inclusive of younger fashion enthusiasts. Brands like The Children's Place and Puma Kids offer an array of options for children, ensuring that the entire family can enjoy a day of shopping and discovery.
7. Japanese Designers: Celebrating its location in Japan, Kobe Sanda Premium Outlets showcases Japanese designer brands that blend tradition with modernity.
Brands like Issey Miyake and Comme des Garçons offer a unique fusion of artistic expression and fashion innovation.
In essence, Kobe Sanda Premium Outlets brings together a diverse spectrum of brands, each catering to distinct tastes and style preferences.
Whether you're a luxury connoisseur, a trendsetter, a fitness enthusiast, or someone seeking comfort and practicality, the outlet ensures a shopping experience that goes beyond transactions, inviting visitors to explore a world of fashion possibilities.
Avail Amazing Discounts At Kobe Sanda Premium Outlets
Kobe Sanda Premium Outlets is renowned not only for its extensive collection of designer brands but also for the enticing discounts that make high-end fashion and quality accessible to a broader audience. 
The allure of these discounts adds a layer of excitement to the shopping experience, allowing visitors to indulge in luxury without the premium price tag. Let's explore the kinds of discounts you can expect to find, accompanied by illustrative examples:
1. Percentage-based Discounts: One of the most common types of discounts you'll encounter at Kobe Sanda Premium Outlets is the percentage-based reduction.
Brands offer varying discounts on their merchandise, ranging from 25% to as much as 65% off the original retail price.
These discounts are applied to a wide range of products, from clothing to accessories, ensuring that shoppers can find substantial savings across categories.
Example: A stunning leather handbag from a luxury brand like Coach, originally priced at ¥50,000, might be available at a 40% discount, bringing the cost down to ¥30,000.
2. Seasonal Sales: The outlet mall often hosts seasonal sales events, during which discounts become even more attractive.
These events might coincide with major shopping seasons, holidays, or the introduction of new collections.
Seasonal sales can offer deeper discounts, making them a prime opportunity for visitors to snag their favorite designer items at significantly reduced prices.
Example: During a summer clearance sale, a pair of designer sunglasses from a brand like Ray-Ban might be marked down by 50%, making them an affordable accessory at ¥7,000 instead of the original ¥14,000.
3. Buy-One-Get-One Deals: Certain brands and stores at the outlet offer buy-one-get-one deals, commonly known as "BOGO" deals.
These promotions enable shoppers to get an additional item for free or at a significantly reduced price when they purchase a specific item at full price. BOGO deals are particularly popular for items like footwear, accessories, and apparel.
Example: With a BOGO deal, purchasing a pair of athletic sneakers from a brand like Nike at full price could mean receiving a second pair at 50% off, making it a great opportunity for friends or family members to coordinate their footwear.
4. Bundle Discounts: Some brands might offer bundle discounts, where purchasing multiple items together results in a reduced combined price.
This type of discount encourages shoppers to explore complementary pieces and outfits while enjoying a cost-saving benefit.
Example: Buying a complete ensemble including a shirt, trousers, and a blazer from a brand like Ralph Lauren might yield a bundle discount of 30%, reducing the total cost while providing a coordinated look.
5. Clearance and Last-Season Items: Clearance sections are treasure troves for finding last-season items at heavily discounted prices.
These sections offer a chance to discover hidden gems from previous collections that still exude style and quality.
Example: A beautiful winter coat from the previous year's collection, originally priced at ¥80,000, could be available in the clearance section for just ¥25,000, offering a 70% discount.
6. VIP and Loyalty Discounts: Frequent visitors and loyal customers might enjoy additional perks and discounts through loyalty programs or VIP memberships. These exclusive offers can enhance the overall shopping experience for returning patrons.
Example: VIP members might receive an extra 10% off on top of existing discounts, making a premium leather wallet from a luxury brand like Gucci a more appealing purchase.
In conclusion, Kobe Sanda Premium Outlets lives up to its reputation for offering irresistible discounts that make luxury and premium brands accessible to a wider audience.
Whether it's through percentage-based reductions, seasonal sales, BOGO deals, or clearance items, visitors can expect to enjoy a range of savings opportunities that add excitement and value to their shopping experience.
Retail Therapy in a Picturesque Setting
Beyond its diverse range of stores and attractive discounts, Kobe Sanda Premium Outlets also provides a captivating backdrop for a day of leisurely shopping.
The open-air design of the mall is inspired by Mediterranean architecture, exuding a relaxing and inviting atmosphere.
As visitors stroll through the pedestrian-friendly pathways adorned with fountains, courtyards, and lush greenery, the ambiance feels more akin to a quaint village rather than a commercial space.
This unique setting enhances the shopping experience, elevating it from a mere transactional activity to a delightful journey.
Enjoy Culinary Delights At Kobe Sanda Premium Outlets
A visit to Kobe Sanda Premium Outlets extends beyond shopping, offering an array of dining options to satiate varying palates.
From local Japanese cuisine to international flavors, the food court and standalone restaurants provide a diverse gastronomic experience.
This ensures that shoppers can refuel and reenergize before continuing their shopping spree.
Additionally, the outlet mall features seating areas, lounges, and relaxation zones, allowing visitors to take a break, soak in the scenery, and recharge amidst their retail exploration.
How To Get To Kobe Sanda Premium Outlets
Kobe Sanda Premium Outlets beckons with its captivating shopping experience, and its strategic location adds to its allure.
Situated conveniently near major cities and accessible by various modes of transportation, getting to the outlet is an effortless endeavor.
Let's explore how visitors can reach this retail paradise from different popular locations, showcasing the accessibility and convenience that await:
1. From Osaka:
By Train:
Take the JR Kobe Line from Osaka Station to Sannomiya Station in Kobe. From Sannomiya, transfer to the Hankyu Kobe Line and alight at Rokko Station. The outlet provides a shuttle bus service from Rokko Station to the mall, ensuring a seamless transition from the train to shopping haven.
By Bus: Board a direct bus from Osaka Station or Umeda Sky Building to Kobe Sanda Premium Outlets. These dedicated buses offer a comfortable and direct journey, making it an excellent choice for travelers looking for hassle-free transportation.
2. From Kobe:
By Train: If you're already in Kobe, take the Hankyu Kobe Line to Rokko Station. The outlet's shuttle bus service from Rokko Station will take you directly to your shopping destination.
By Car: If you prefer driving, the outlet is accessible by car and offers ample parking facilities. Take the Chugoku Expressway and exit at the Kobe Sanda Interchange. From there, follow the signs to the outlet.
3. From Kyoto
By Train: From Kyoto Station, take the JR Tokaido-Sanyo Line to Sannomiya Station in Kobe. Transfer to the Hankyu Kobe Line and disembark at Rokko Station. The shuttle bus service from Rokko Station completes your journey to the outlet.
4. From Universal Studios Japan (USJ)
By Train and Bus: If you're enjoying the thrills at USJ, take the JR Yumesaki Line from Universal City Station to Nishikujo Station. From Nishikujo, transfer to the JR Kobe Line and head to Sannomiya Station.
Finally, switch to the Hankyu Kobe Line to reach Rokko Station, where the shuttle bus service to the outlet awaits.
By Car: From Universal Studios Japan, take the Hanshin Expressway Wangan Route and connect to the Chugoku Expressway. Exit at the Kobe Sanda Interchange and follow the signs to the outlet.
5. From Kansai International Airport
By Train: Hop onto the JR Airport Rapid Service to Osaka Station. From there, follow the Osaka directions mentioned above for train or bus options.
By Limousine Bus: Kansai International Airport offers limousine bus services directly to Kobe Sanda Premium Outlets. This comfortable and direct option is ideal for travelers arriving by air.
In conclusion, Kobe Sanda Premium Outlets is exceptionally accessible from various popular locations through an array of transportation options. Whether you're traveling from Osaka, Kobe, Kyoto, Universal Studios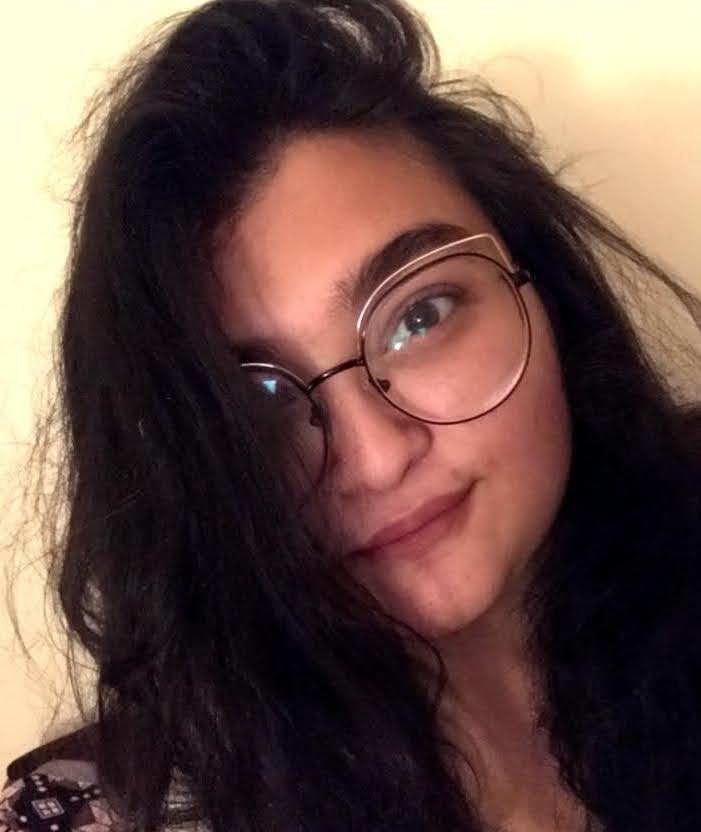 My writing focuses on the various aspects of Japanese lifestyle, from traditional tea ceremonies and flower arrangement to modern fashion trends and pop culture. Through my articles, I aim to share my passion for Japan and provide readers with a glimpse into the rich and diverse world of Japanese culture.
I believe that the key to understanding Japanese lifestyle is to appreciate the balance between tradition and innovation. While Japan has a rich cultural heritage that dates back centuries, it is also a country that is constantly evolving and embracing new ideas and technologies.
Whether you're interested in learning about the latest fashion trends in Tokyo, or want to explore the ancient art of calligraphy, my writing will take you on a journey through the many facets of Japanese lifestyle. So join me as we explore the beauty and complexity of this fascinating culture together!