A watch has the power to make or break an outfit. It is perhaps one of the most important accessories in your wardrobe. So finding the perfect timepiece is an important task.
The Japanese seem to have taken over every field. From cars to electronics to liquor, the Japanese have excelled in every area. So why must they stay behind when it comes to watches?
Japanese watches are known for their brilliant functionality and affordability. Some of the best watch brands in the world are Japanese brands. The Japanese may have made a late entry into the world of horology, but they took it by storm.
The Japanese watchmaking industry uses robotic assembly lines and modern technologies. This makes the watches less prone to human error and very affordable.
Japanese watches are sought after because of their affordability and high quality. Even an average Japanese watch guarantees excellent quartz functionality.
With so many Japanese brands on the market, it can be difficult to make a choice. We have put together a list of the best Japanese watch brands to make your selection process easier.
Top Japanese Watch Brands
Read on to find the best Japanese watch brands!
Best Japanese Watch Brands: Quick Summary
How did we choose the best Japanese watch brands?
Our team of in house experts reviewed over 25 Japanese watch brands and rated them on quality, functionality, affordability, and customer reviews. After much consideration, we have shortlisted 8 Japanese watch brands.
Through our research, we found that Seiko is the best Japanese watch brand. Seiko was founded in 1881 by a young Kintaro Hattori. Seiko is a world renowned brand that is trusted to produced watches of the finest quality.
Seiko also has a number of other well known watch brands that fall under its wide umbrella. These include Credor, Grand Seiko, and Orient. 
Check out also: Japanese Quartz Watches
Seiko
Founded in: 1881
Place of origin: Tokyo
First on our list is Seiko. Since it was founded in 1881, Seiko has become one of the most popular watch brands around the world. Kintaro Hattori started Seiko as a shop to sell and repair watches and clocks.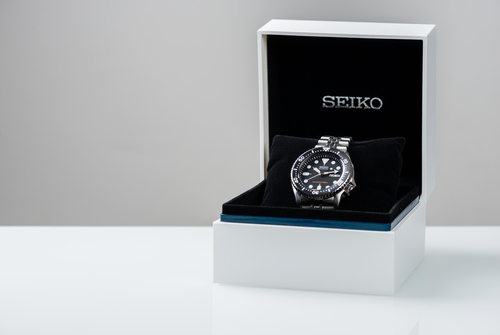 11 years later, he set up the Seikosha factory. He went on to produce Japan's first wristwatch, the Laurel in 1913. The brand has many important milestones like this in its past that has led it to become a sought after brand across the globe.
Seiko is known to offer its customers watches of the finest quality. Whether you're looking for affordable watches or luxurious watches, Seiko has something for everyone.
If there is any watch brand that can compete with Swiss watch brands, it is Seiko. Fun fact, when Seiko started using quartz movements in their watches, it was a game changes. This led to Swiss watchmakers going out of business from 1970 to 1983.
Watch enthusiast or not, owning a Seiko watch is something everyone should do.
Casio
Founded in: 1946
Place of origin: Tokyo
Casio is a well known name in the world of electronics. From calculators to phones to musical instruments, Casio has made an impact on every area in electronics.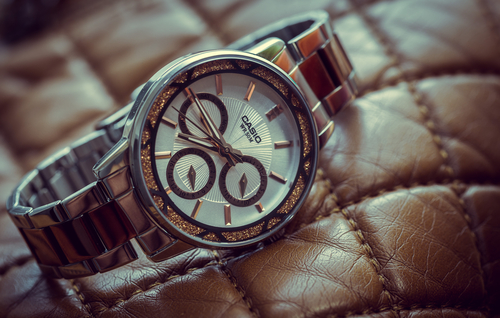 It was around the late 1900s that Casio came out with the world's first mass produced digital watches.
G- shock is probably the most famous watch by Casio. It is durable and tough and has evolved over the years to keep up with changing times.
In 2014, Casio introduced a unique time keeping system that uses the GPS as well as Casio's Multi Band 6 technolog to enable a G- shock to receive radio signals. This helps with precise time keeping.
Orient
Founded in: 1950
Place of origin: Tokyo
Orient is Japan's biggest producer of mechanical watches. They manufacture all their parts in house. Now you may think that this makes the watches incredibly expensive, but Orient produces very affordable watches.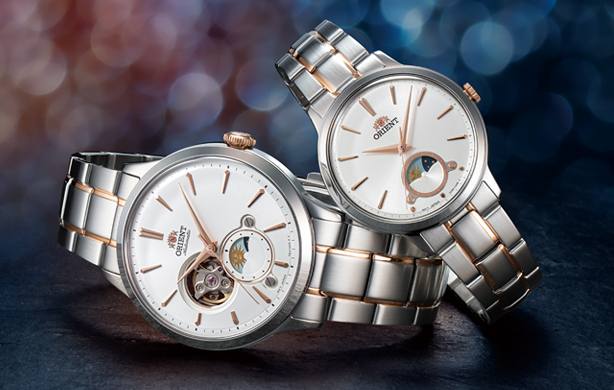 Orient watches come in a wide budget range. From dress watches to diver watches to watches for everyday use, Orient makes watches for everyone and every occasion.
For affordable watches, that have excellent functionality and a classy style, definitely check out Orient. 
Citizen
Founded in: 1918
Place of origin: Tokyo
For a long time now, Citizen has been producing high tech Japanese watches. Citizen was founded in 1918 by Kamekichi Yakamazi who was a jeweler.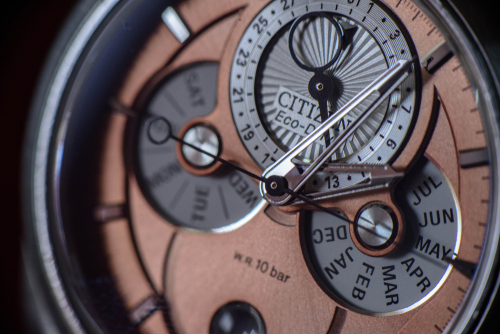 Citizen is very environmentally conscious and has won many Eco Mark awards. They produce environmentally sustainable watches. On example of this is the eco Drive light power technology that enables watches to run for a long time without having to change the battery.
Citizen is one of the 'Big Four' watch brands in Japan. Top end watches include their superquartz watches. Citizen brings to its customers watches across a broad price range.
Minase
Founded in: 2005
Place of origin: Minase, Akita Prefecture
Minase is a lot more new to the watchmaking industry, but it has quickly become a very popular choice among watch enthusiasts.
Minase initially produced watches only for the Japanese market. But they slowly started branching out internationally with their Horizon, Divido, and Windows.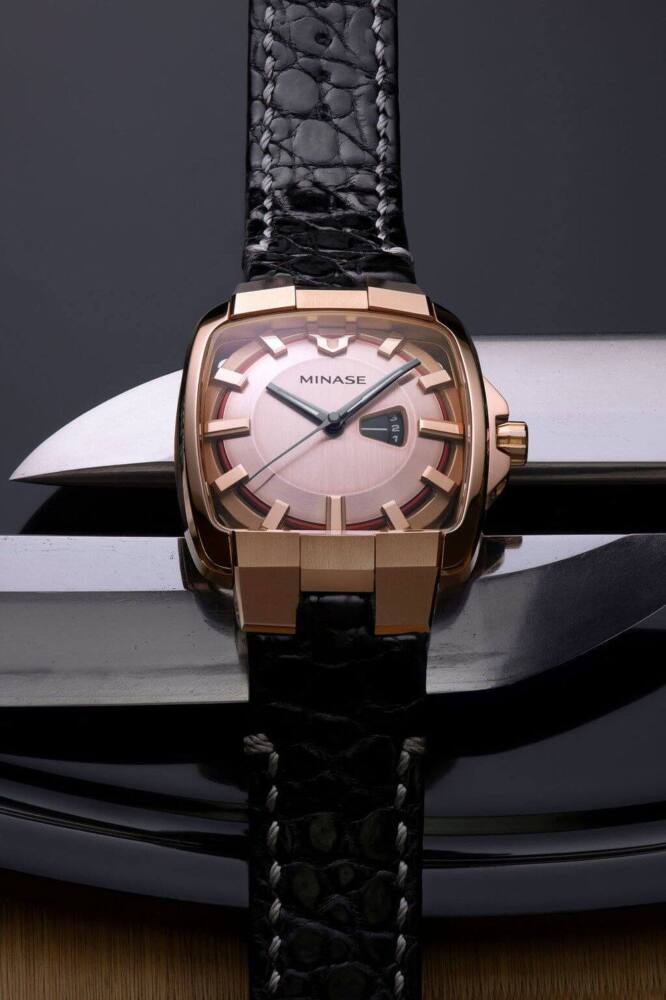 What makes Minase so unique is that the brand produces only around 500 watches every year. The casing design of the watches made by Minase are inspired by traditional Japanese puzzles and each piece fits together perfectly.
Hajime Asaoka
Hajime Asaoka is an independent watchmaker from Japan. He began learning the art of watchmaking in his free time since he couldn't find an experienced watchmaker to train him. He used george Daniel's book called 'Watchmaking'.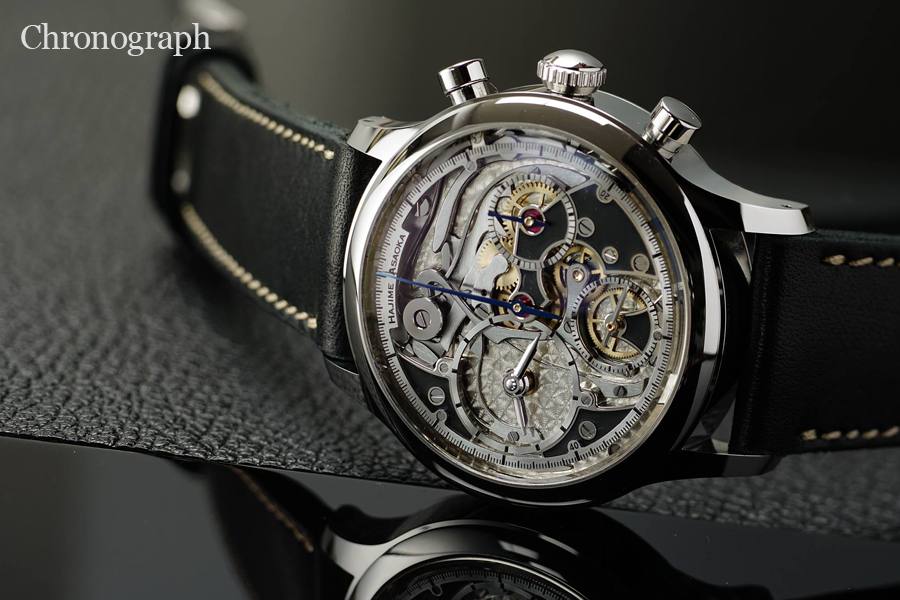 He is a fulltime member of the AHCI, an international association for independent watch makers.
Do not expect watches by Hajime to be affordable. He works out of Tokyo and a lot of the work done on the watches are done by Hajime himself.
His first collection was the Tourbillion watch collection. This showed off his exquisite technique and were priced quite high.
The brand later released a more affordable line called the Kuromo. But these watches weren't made by Hajime and featured third party movements.
Hajime's watches may be heavy on the pocket, but watch enthusiasts say that they are worth every penny.
Masahiro Kikuno
Masahiro Kikuno is a master horologist who crafts each of his timepieces mostly by hand. Like Hajime Asaoka, he is part of the AHCI. He is an independent watch maker who is sought after for his skill in producing complex and incredibly finished timepieces.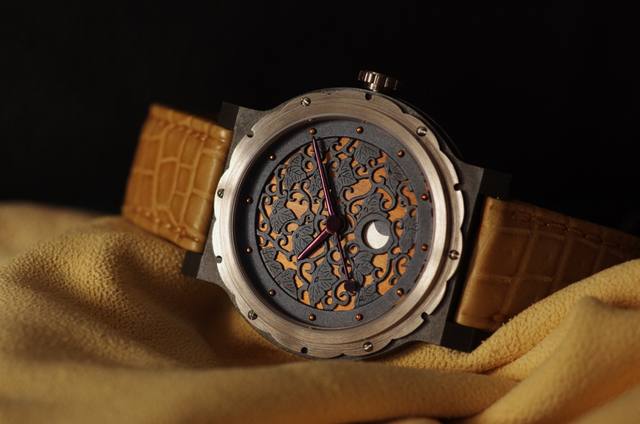 Masahiro gained popularity when he made his debut with the wristwatch that was inspired by Hisashige Tanaka's myriad year clock.
All of this brilliant watchmaker's pieces are made to order. They have a touch of Japanese tradition to them and are created in a unique way.
Knot
Founded in: 2014
Place of origin: Kichijoji
If you are looking for customized watches, Knot is here for you. Customers can head over to the official Knot website, choose a watch and customize it according to their preferences.
There are about 8,000 different combinations for customers to choose from. Knot may not be high up in the world of watch making, but it offers affordable and classy timepieces for people who don't care much for brand names.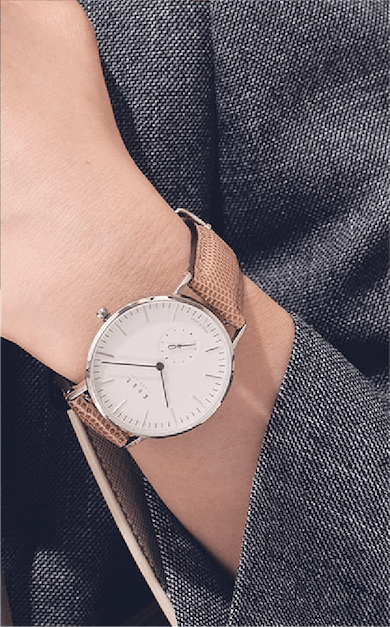 Watches by Knot are made with quality materials like stainless steel and high precision movements.
Watches by Knot are made with quality materials like stainless steel and high precision movements.
Best Japanese Watch Brands: FAQs
Is Seiko a luxury watch brand?
Seiko is not a luxury watch brand. However, it does have a sister company called Grand Seiko which produces luxury watches. Seiko mostly produces affordable watches and a few luxury watches. 
Which is the most popular watch brand in Japan?
Seiko and Citizen are Japan's most popular watch brands. They have dominated Japan's watch industry for a long time now. They are popular brands because they mass produce watches that are affordable and highly accurate. 
Are Japanese watches any good?
Yes, Japanese watches are some of the best watches in the world. What sets Japanese watches apart is their quality and affordability. The average Japanese watch is a quartz watch with excellent functionality. It is also very affordable. 
What is the best Japanese watch brand?
Japanes watch brands are some of the most sought after watch brands around the world. There are many Japanese watch brands. Some of the more popular ones are Seiko, Citizen, Orient, Casio, Knot, Minase, Naoya Hida, and Credor. 
Are Seiko watches made in Japan?
The majority of the Seiko watch assembly process happens in Japan. However some parts are manufactured in other parts of Asia. All of Grand Seiko's timepieces are manufactured in Northern Japan. 
Seiko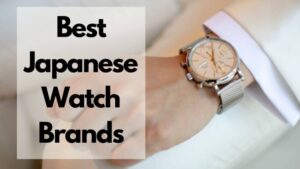 Here's the finest collection of best Japanese watch brands. Check it out!
Product SKU: 12097418YGH36741
Product Brand: Seiko
Product Currency: USD
Product Price: 200 - 500
Price Valid Until: 2022
Product In-Stock: InStock