Here are top TV streaming options in Japan to watch your favorite movies and shows. Check it out!
When in Japan, it is quite normal to feel the need to watch some TV shows apart from the regular Japanese ones. I have always craved a lot of British dramas and American talk shows when in Japan. This was especially true when I came back home after a very long and busy day and needed to rewind.
Streaming has become very common throughout Japan in the last few years. This happened because Japanese customers started seeking out expanded programming through their mobile phones.
There are several TV streaming options in Japan, and here are some of the most popular ones that you can check out.
Top TV Streaming Options in Japan — Quick Summary
It is, however, important to note that the programs offered by these Japanese streaming services may often vary in content as compared to their Western counterparts. This is basically because of regional licensing agreements with third-party studios.
Today, I have put together some of the top TV streaming options in Japan for those days when you want the comfort of English shows and dramas.
Best TV Streaming Options In Japan
Netflix Japan – Top TV Streaming Options in Japan
Netflix is one streaming service that requires absolutely no introduction. When Netflix Japan was first launched it became one of the most compelling TV streaming services in the country. This was especially true for foreign residents who really needed their dose of English TV shows.
Netflix produces a lot of its own content and this is something that appeals to its subscribers. However, Netflix Japan is very different from what you are normally used to. The US version of Netflix has a wide variety of BBC and other British dramas, however, you will find that Netflix Japan hardly has any of these shows.
However, Netflix Japan has a few movies and TV series that you will not be able to find on Netflix anywhere else. Netflix also has produced several original Japanese programs such as Terrace House, The Naked Director, and Midnight Diner.
These shows are also subtitled in English so you can easily enjoy a Japanese drama. Netflix is compatible with a range of different devices that include your smartphone, laptop, and digital TV. The content is not limited to only one of the devices and there is also no advertising on the service.
Find your favorite shows and movies on Netflix Japan
Amazon Prime Video
Yet another popular TV streaming service that runs in Japan is Amazon Prime Video; it has been running in the country since 2015 with the offers getting bigger and better. Amazon Prime is also cheaper, especially when compared to services like Netflix and Hulu.
Just an annual payment of 4910 Yen, along with a monthly payment of 500 Yen can give you access to all the videos on Amazon Prime along with additional benefits that come with Amazon Prime membership, including Express delivery and special discounts.
The content on Amazon is targeted especially to the Japanese audience with lots of anime. It also contains series that are extremely popular in Japan than elsewhere like Prison Break and Glee.
If you dig deeper, you will be able to find excellent Amazon original shows such as Fleabag and Mr. Robot. It also contains series that you will not be able to find on Netflix, including Westworld, Silicon Valley, and The Walking Dead.
The range of movies available here is also unlimited but most of them have prices for renting. You can watch the rented movies as many times as you like in a limited period. The one thing I was not very happy about Amazon Prime Video in Japan is that it does not serve the International Residence.
Even when you keep switching the Amazon Japan website to English, the Prime video interface will keep coming in Japanese and that can be a tad bit annoying. Also, you will hardly find any Japanese show that has English subtitles. Also, when you are watching English language content, the Japanese subtitles cannot be turned off.
Find your favorite shows and movies on Amazon Prime
Disney+
Disney+ was only launched in Japan in June 2020. Disney+ service includes the original shows along with lots of content from the Disney catalog. You will easily be able to find Marvel, Star Wars, and Pixar.
The one annoying thing about Disney+, just like Amazon Prime Video, is that the main interface is strictly set to Japanese and I haven't been able to figure out a way to switch to English.
The films and TV series also start with a Japanese audio track. However, you can use the player to switch the language to English. Disney+ has browser support, but you can also use the app that has been designed for Android and IOS.
Disney+ is also available for your smart TV and digital streaming boxes. You only have to shell out some money monthly, which is a great value for money as compared to Hulu or Netflix.
The sign-up process is a little too confusing. For reasons unknown, you have to sign up for a Docomo account and enter your credit card details before you can sign up for the Disney+ account.
This basically means that you will not get the English language on sign up and you also cannot enter the normal non-Japanese names in the Docomo user interface. Disney+ has a 30-day free trial.
Start watching your favorite shows on Disney+
Hulu Japan
Hulu Japan is also extremely popular in the country and is one of the few services where you can get support in English. However, hunting for the English language switch can take a bit of time.
You can connect to Hulu via Facebook, which makes the process extremely simple and quick. You only need to fill up a single payment page where you have to write your name, give basic details, and payment info.
Also, make sure that you use your laptop to sign up because the payment page on mobile is only available in Japanese. The service costs you about 1026 Yen per month and with this payment, you can get access to about 60,000 movies, dramas, and anime choices.
You also have a free 2-week trial after which you can cancel your subscription if you're not happy with that. The TV shows' selection isn't quite as vast or good as Netflix, but you can still find a lot of shows to watch. There is also a wide selection of BBC and British TV programs.
So, if you are looking for series like Doctor Who and The Office, then Hulu is probably the choice that you would like to go for. If you want to watch anime, Japanese movies, or Korean dramas, the selection here is pretty good as compared to other services.
Start watching your favorite shows on Hulu Japan
Rakuten Showtime
Rakuten has quite a large selection of shows with about 180,000 titles. The fee you pay for the basic site is 308 Yen per month. With additional payments, you get other titles. For anime, you need to pay 100 Yen extra.
For films, you need to pay 300 Yen extra and for an additional 200 Yen, you get access to Television dramas. Rakuten also allows you to pay using bitcoins, so that is an additional benefit of using this TV streaming service.
Start watching your favorite shows on Rakuten Showtime
U-Next
Another decent TV streaming website is U-Next that has a selection of about 20,000 titles. The sign-up is pretty easy and the website also offers you a 30-day free trial, although it requires you to enter your credit card details.
If you decide to continue with the services after the initial trial period, you can get it by paying a monthly subscription fee of 2,189 Yen. The website also has a point system with which you can get about 1200 Yen worth of points per month. You can use these points for future bills, which is a great way of ensuring that your cost decreases after a short time.
Start watching your favorite shows on UNEXT
AcTVila
AcTVila offers services that are different from other TV streaming services that are available online. You do not need to pay a membership fee or monthly fee. You can sign-up on the website for free and the payment is to be done per view.
This means that you pay for each film that you watch. The fee for a newly released movie is higher than for an old movie. This website is great if you do not regularly watch TV and if the monthly payment system is too much for you. The website also offers about 80,000 titles that you can choose from.
Start watching your favorite shows on AcTVila
Entertainment in Japan!
These were some of the top TV streaming options in Japan that can help you get closer to the world of entertainment. These TV streaming options contain some of your favorite movies and shows. If you are looking to get in touch with some of the best English shows and movies, these are the options you can look out for.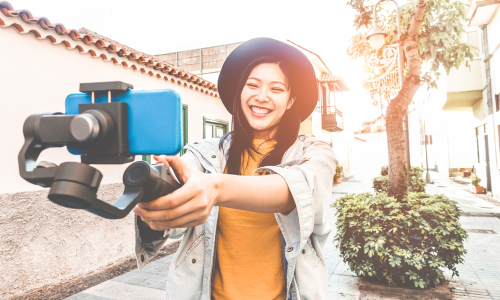 Hiya! I'm the main author of Japan Truly. I love everything Japan and love testing out Japanese products, be it skincare and makeup or gadgets! You'll find reviews of some of the best selling Japanese products (tried and tested) right here!