Netflix and chill with these top Japanese dramas on Netflix! You will definitely end up binge-watching these Japanese dramas cause you cannot stop at one episode. Believe me, I have tried. 
Move aside English dramas and series, we now have some truly interesting and engaging dramas from Japan.
Top Japanese Dramas on Netflix – Quick Summary
Life without Netflix would be dull, especially when you're stuck at home during an unexpected lockdown, but hey, if you've exhausted all the Hollywood movies and series, fret not, cos I have listed some of the Top Japanese Dramas on Netflix.
Whatever your favorite genre might be, romance, thriller, mystery or even horror, I'm sure you'll find a good Japanese Drama Series you will like:
Best Japanese Dramas on Netflix
Erased
Top Japanese Dramas on Netflix For Suspense
Nobody does suspense better than the Japanese drama series, Erased. Using the theme of Time Travel, the drama takes Satoru 18 years into the past where children are murdered in his hometown. The protagonist goes back and forth to save the three children in the past as well as his mother in the present, and to save himself from being accused of his mother's murder.
Time travel is a concept that has been woven into many stories time and again, but not everybody does a convincing job like the director as well as the lead actor. Many time travel movies and series use two different actors to show the difference in age, but the lead actor plus the makeup does the job here. 
| | |
| --- | --- |
| Genre | Suspense, Time Travel |
| Seasons | 1 |
| Episodes | 12 |
| Age Rating | 14+ |
Related: Watch supernatural battles between demons and angels in these action-packed demon anime. Check it out!
Samurai Gourmet
Top Japanese Dramas on Netflix For Relaxing and Having a Good Laugh
Love food and drama? Samurai Gourmet is one of those Japanese series you will surely enjoy. I personally love food and enjoy watching shows where people try out street food.
I also love cooking shows (though I'm not exactly a wizard in the kitchen), and Samurai Gourmet was one that I binge watched. It's about this retired man who has worked hard all his life with no time to enjoy himself. He now has all the time in the world to explore his true passion – food.
But how does he do that without being judged? He creates this alter ego, a samurai, which is another one of his passions to truly experience the culinary pleasures in his neighbourhood. Samurai Gourmet brings out the best in the lead actor as he goes through various emotions when he tastes food from his childhood, bringing back nostalgic memories. 
| | |
| --- | --- |
| Genre | Comedy |
| Seasons | 1 |
| Episodes | 12 |
| Age Rating | All ages |
Related: Looking for something for the kiddies to watch? Here are fun Japanese cartoons for the kids to enjoy! Check it out!
Midnight Diner: Tokyo Stories
Top Japanese Dramas on Netflix For Heart Warming and Human Connections Drama
Grab a blanket and some cushions and cosy up on your couch for a heartwarming series shot in Tokyo diners. Midnight Diner, like Samurai Gourmet is also based on food, but the two shows are so distinctively different from each other.
The Japanese series, "Midnight Diner: Tokyo Series" is about a set of people who connect over their love for certain dishes in their favourite diner. There's nothing great about the diner when you look at it from the outside, but the chef opens up the 12 seater late in the night and keeps it open until the early hours of the morning for people to meet and connect. 
| | |
| --- | --- |
| Genre | Drama |
| Seasons | 2 |
| Episodes | 20 |
| Age Rating | 18+ |
Related: Here are fun angel animes you'll love to binge-watch!
Alice In Borderland
Top Japanese Dramas on Netflix For Gaming and Manga Fans
Alice In Borderland is one of the most recent Japanese Series on Netflix and in less than a month since its release, has become one of the most watched and highly rated dramas. The series gets into action right from the first episode where three friends are bored and are dying for some thrill in their lives. Boy, did they wish wrong!
They get sucked into a parallel universe where they are the only ones and have to game for their lives, literally, to survive. The series is fast paced, with every episode having the viewer hooked, as it goes from thrilling to mysterious to heart pounding action. I must admit, there are some over the top scenes but ignore it as this is fantasy.  
| | |
| --- | --- |
| Genre | Sci-Fi, Action, Fantasy |
| Seasons | 1 |
| Episodes | 10 |
| Age Rating | 15+ |
Related: Here are adventure-packed dragon anime filled with fiery battles. Check it out!
The Many Faces Of Ito
Top Japanese Dramas on Netflix For Romance and Drama
The Many Faces Of Ito is something I believe most women will relate to. The series is short, with just 8 episodes and is much better than the feature film made with the same concept. The storyline is about 4 women who have feelings for the same man, Ito.
Each woman is very different from the others. These women are interviewed by a screenwriter who gets in touch with them under the pretext of offering them love advice. In the end, the interviewer finds out who Ito really is and is not very happy about it. The series, though not as funny as I expected it to be, is very well made and engaging, and of course, relatable. 
| | |
| --- | --- |
| Genre | Rom-Com |
| Seasons | 1 |
| Episodes | 8 |
| Age Rating | 14+ |
Related: Not all babies are adorable. Here are some fun baby anime with all kinds of babies you won't find in the human world. Check it out!
Good Morning Call
Top Japanese Dramas on Netflix For Light Hearted Romance and Comedy
If you want to get away from all the seriousness of life and indulge in some light heartedness and fun, watch Good Morning Call. The series is about a popular boy and an average girl from the same high school who end up living in the same house but don't realise it until they actually bump into each other on moving day.
I laughed my heart out at all the rules the lead characters set when they had to move in as roommates in a new apartment. Keeping their "living situation" a secret from the rest of the school was another laughter riot! Get a huge bowl of popcorn ready, cos you're going to binge watch this till you get to the end.
| | |
| --- | --- |
| Genre | Rom-Com |
| Seasons | 2 |
| Episodes | 27 |
| Age Rating | 14+ |
Related: Here's something for the cat lovers. Fun cat anime filled with adorable kitties. Check it out!
Switched
Top Japanese Dramas on Netflix For Switching Bodies and Souls
The mini-series, Switched is about a teenager who witnesses her classmate committing suicide. To make things worse, she wakes up with the dead teen's soul in her body. This theme has been explored several times under various genres ranging from horror to comedy, but the Japanese drama finds the balance between sci-fi and drama in 6 short episodes.
Though the idea borders on horror, the series touches on sensitive topics for teenagers like what is a person really attracted to? What's more important – a person's outer appearance or the goodness within? It touches on topics like jealousy, revenge, hatred, love and friendship. 
| | |
| --- | --- |
| Genre | Sci-Fi, Mystery |
| Seasons | 1 |
| Episodes | 6 |
| Age Rating | 18+ |
Million Yen Women
Top Japanese Dramas on Netflix For A Refreshing Concept
Things cannot get any stranger for Shin, an unsuccessful novelist, than when 5 absolutely gorgeous women offer to move into his home and pay rent. The rent is a whopping 1 million yen per head but the catch is, Shin isn't allowed to ask any of them any questions.
As intriguing as this is to Shin, it is quite a mystery to the audience as well, right through the season of 12 episodes. The male lead has done a good job of underplaying his character, giving him a boring look, but the 5 female characters are interesting and keep you hooked. Million Yen Women is a series that is refreshing, even funny in parts, nothing like I've ever watched before. 
| | |
| --- | --- |
| Genre | Drama, Mystery |
| Seasons | 1 |
| Episodes | 12 |
| Age Rating | 18+ |
Followers
Top Japanese Dramas on Netflix For Social Media Themed Drama
Social Media is fun, glamorous, exciting, but with it, it also brings some dark perils. Followers is a series that explores the world of Japanese social media. It does not really take a moral high ground, instead simply shows the truth. Two women meet and connect, one a photographer and another, an aspiring actress.
Like many Japanese drama series, this one also develops slowly (you kind of need a bit of patience and have to actually live through every episode to enjoy it). The main characters are very likable, the visuals are excellent and the music is entertaining. Watch this when you're bored for some light entertainment. 
| | |
| --- | --- |
| Genre | Drama, Romance |
| Seasons | 1 |
| Episodes | 9 |
| Age Rating | 18+ |
Kakegurui
Top Japanese Dramas on Netflix For Some Thrills
Based on the anime series by the same name, Kakegurui is about the lead teen character, Yumeko, who joins a private school. The students of the school come from super wealthy families, are very posh and elite.
However, instead of evaluating them based on their academic performance, they are assessed based on their gambling skills. This is challenged by Yumeko who is good at gambling but does it because she enjoys it and not for the money or wins. The series has a lot of suspense and thrills as each game is played out, keeping you at the edge of your seat.
| | |
| --- | --- |
| Genre | Suspense, Thriller |
| Seasons | 2 |
| Episodes | 15 |
| Age Rating | 18+ |
Also Read:
Here are the most fun and cute Japanese cartoon characters loved by all! Get cute merchandise or watch the cartoons here!
Have you watched the remastered 4K version of the classic anime Ghost in the Shell yet? Here's the full review!
Know more about the classic anime Kubo and the Two Strings and its cast here!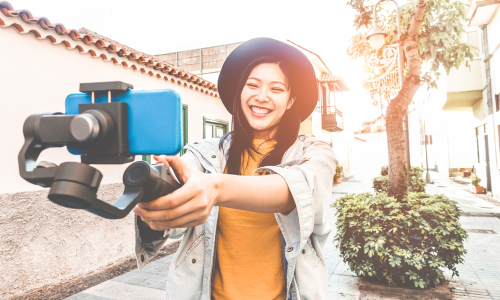 Hiya! I'm the main author of Japan Truly. I love everything Japan and love testing out Japanese products, be it skincare and makeup or gadgets! You'll find reviews of some of the best selling Japanese products (tried and tested) right here!
Alice In Borderland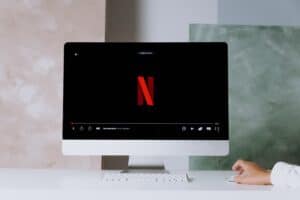 Director: Shinsuke Sato
Date Created: 1970-01-01 00:33