Are you wondering where can you find Tokyo bookstores with Foreign language books? Well, I'll tell you all about it!
Tokyo is a city of diverse culture with a plethora of alternative arts, literature, and music options to discover. The unique style of bookstores filled with Japanese and foreign language books can be found in even the busiest and quaint parts of Tokyo.
You'll find everything from novels, manga, magazines, articles, etc.
We brought to you some recommendations of the top Tokyo bookstores with foreign language books so that next time you are travelling to Tokyo, you can take a break in one of these cool literature filled arenas and let the reader in you, soak in the beauty in everything bookish.
Popular Tokyo Bookstores with Foreign language Books
Yaesu Book center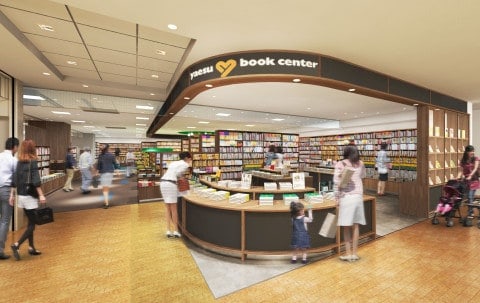 Yaesu Bookstore is a huge 8 storey book centre that is filled with foreign language books. Foreign Language books can be found mostly on the 7th and 8th floor.
Both fiction and nonfiction books can be found here. From Books about Japan to different cultures and economies across the globe, philosophy, spirituality, religion, and even academics.
This book store is located very close to Tokyo station and is very easy to locate.
There is one section dedicated to the English translation of Japanese writers, which can give you a superb opportunity to wallow in Japanese Literature and Culture.
Nearest Station – Tokyo Station
Where – 2-5-1, Yaesu, Chuo-ku, Tokyo
Daikanyama T-Site Tsutaya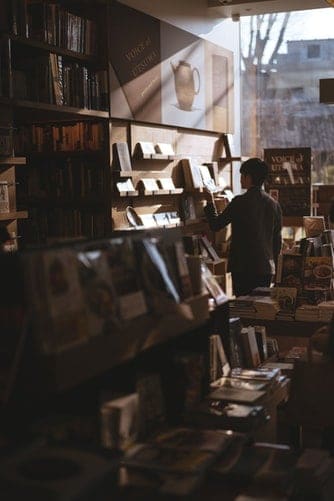 T-site has multiple stores all across Japan and is considered to be the Bookworm's paradise. This Daikanyama is one that is also considered to be one of the most beautiful bookstores around the globe.
It has a theme of "Library in the Woods. It's definitely worth a visit if you are a book or stationery lover, The options are endless and if you search intensively you will find some rare books and bookish treasures too.
If you get too tired of reading, you can grab yourself a wonderful cup of coffee from Cafe Anjin, which is located on the second floor of the building. This is one of the top Tokyo bookstores with foreign language books.
Nearest Station- Daikan-yama Station
Where- Daikanyama T-Site, 17-5, Sarugaku-cho, Shibuya-ku, Tokyo
Kinokuniya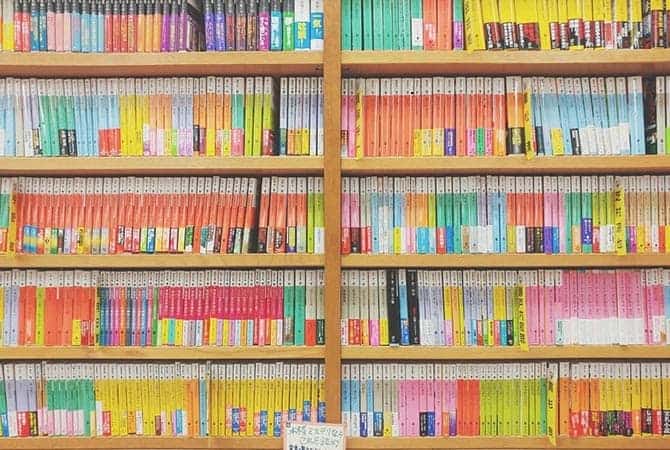 Kinokuniya is the best-known store for foreign language books in Tokyo. You will have a wide variety of books from English, German, Spanish, French, Italian, and other foreign languages in this 8 story building.
They also have a separate building for manga and DVD sections. Shinjuku branch is located on the south side of the Tokyo Station.
This Store is also popular for holding book events and author meetups. Even foreign Authors come to promoting their books and bestsellers.
This is one of the best Tokyo bookstores with foreign language books which is globally famous.
Nearest Station- Shinjuku Station
Where- 7 17, 3-chōme, Shinjuku Shinjuku City, Tokyo, 160-0022, Japan
Kitazawa Bookstore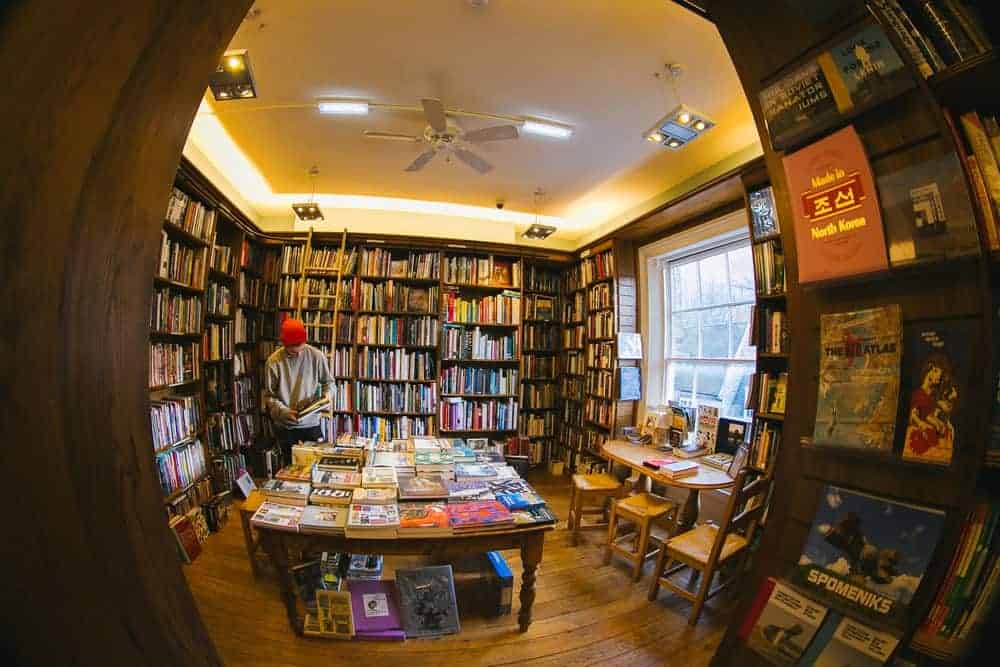 Kitazawa Bookstore book store originated in 1902 and is best known for English language books. Mostly contains academic books in the English language but Spanish and German books can also be found.
They are known to preserve books in great conditions and it's a small heaven for people doing research or looking for books in English.
You can find books from the Ancient and Middle ages too in this paradise, Wide variety of second-hand books are available here in good condition.
Books are generally sourced from nearby universities and for researchers and students, it acts like a convenient place to shop the best books without making a huge hole in their pocket.
Nearest Station- Jinbocho Station
Where- Kitazawa Building 2F, 2-5, Kanda, Jimbocho, Chiyoda-ku, Tokyo
The Isseido Booksellers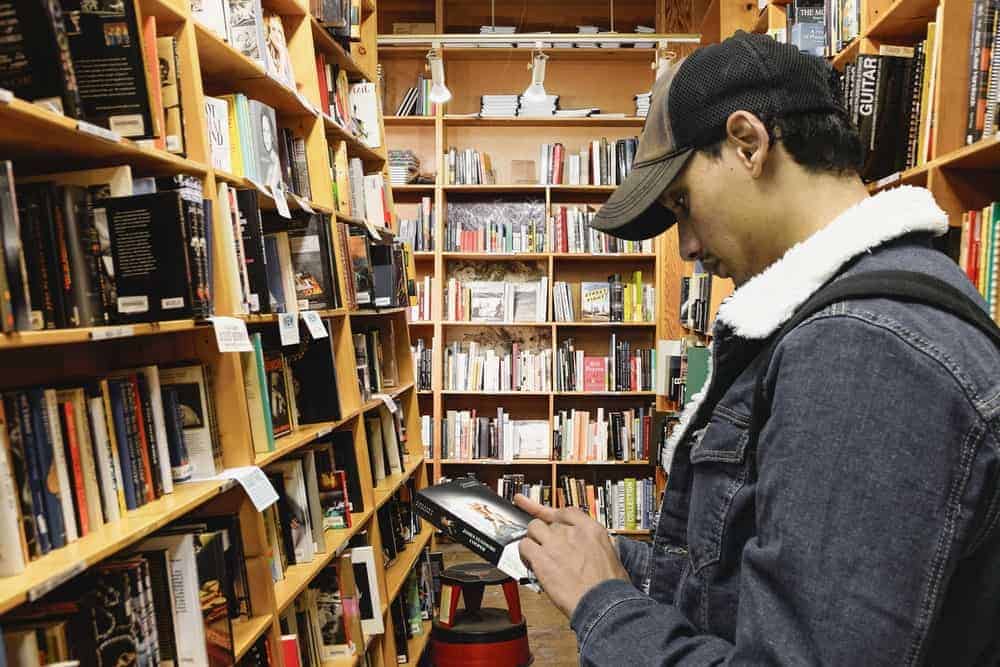 Isseido Booksellers is one antique bookstore that has survived major upheavals in Japan and Second World War Bombings. This store is currently run by the grandson and gives major old school feels.
Predominantly, you will find a lot of English books and old manuscripts in the store. It is located on Jimbocho main shopping street, which makes it harder to miss out.
The Second Floor of the store feels like a mini-museum consisting of old manuscripts, Japanese woodblock print books, antique books on the art and culture of Japan, and even books about books.
It's a must-visit bookstore if you are a history buff.
Nearest Station- Jimbocho Station
Where- 17, Kanda Jinbocho, Chiyoda-ku, Tokyo
Shibuya Publishing & Booksellers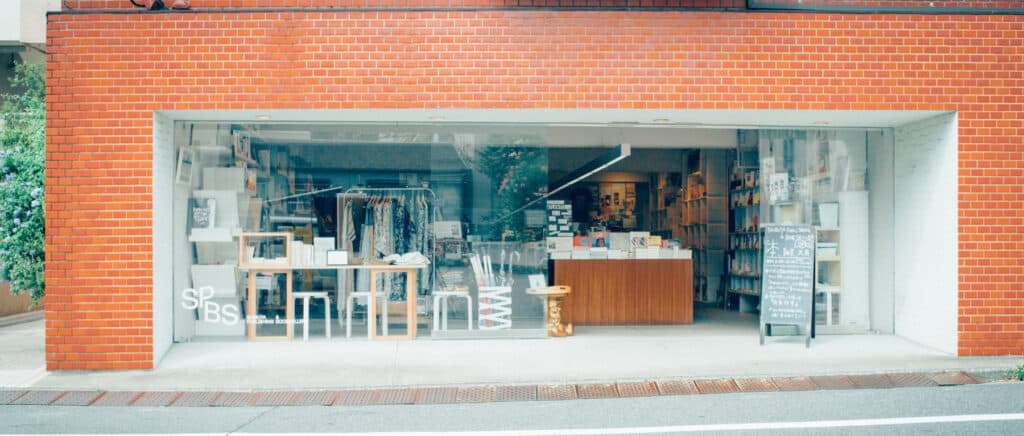 Shibuya Publishing and booksellers is book store is fairly new in the popular bookstore category of Tokyo, nevertheless, it is making a strong impression in the market.
The store was founded in 2008, and it consists of new and used books which are kept in a well-preserved way.
Most selection of the books though is in Japanese language yet you can find a section where new and bestsellers from English and American literature can be found.
The staff is enthusiastic and helps in making wise choices when it comes to bestsellers. The company runs its own publishing house too, so they offer design and writing workshops from time to time.
They also hold Thematic events on the monthly basis. Undoubtedly, one of the best Tokyo bookstores with foreign language books.
Nearest Station- Shibuya Station
Where- Shibuya Publishing & Booksellers, 17-3 Kamiyama-cho, Shibuya, Shinjuku, Tokyo, Japan
Cow Books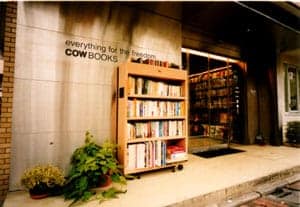 Cow Books is located by the Meguro River in Nakameguro.
They have some rare books on photography, politics, progressive movements and you will also find first copy editions of the Beat Generation and counterculture movements.
Even though most of the inventory of the store is in the Japanese language, you will find many small sections of English Language books too. It's a charming quaint place for bookworms.
Nearest Station- Tokyu- Nakameguro Station
Where- 1-14-11, Aobadai, Meguro-ku, Tokyo
Koganecho Art Book Bazaar
Koganecho again is considered to be one of the best second hand stores in Tokyo. You get a wide variety of books on arts and designs. They also specialize in selling products related to arts, crafts, fashion, design etc.
It's an art and design themed book store. The store also offers special books for children and there is a small section dedicated to English language books too.
This is also one of the best Tokyo bookstores with foreign language books.
Nearest Station- Koganecho Station
Where- 2-145 Hinode-cho, Naka-ku, Yokohama-shi, Kanagawa The other day, Hinode Studio III Building
Maruzen Marunouchi Main Store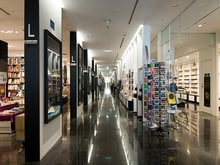 Maruzen Marunouchi is considered one of the biggest stores in Japan and it offers a wide variety of Japanese and Foreign Language Books. This bookstore though does not sell used books but it's one of the best places to grab brand new books.
They also have a section of Manga which is translated into English. Prices are also way more reasonable than online retailers.
On the ground floor of the store, you can find unique stationery and gifts and souvenirs too. On the top floor, they have English and Foreign language books and bestsellers.
They also have a small little cafe and exhibition space. This is definitely one of the top Tokyo bookstores with foreign language books.
Nearest Station- Tokyo Station
Where – 1-6-4 Marunouchi Oazo,Yokyo
Infinity Books

Infinity Books is a small store located just a couple of minutes walk from Asakusa Station. Even though the store is fairly small, it still contains a lot of stock of mostly used books from different genres and languages.
Nick Ward, the owner of the bookstore, has built a small bar inside of the store. Now you can enjoy a pint of beer while diving deep into a reading session. This place also doubles up as an event holding place.
Many books, arts and music-related events take place on the regular basis here.
Nearest Station- Asakusa Station
Where- 1-2-4 Azumabashi, Sumida-ku, Tokyo
Ginza Tsutaya Books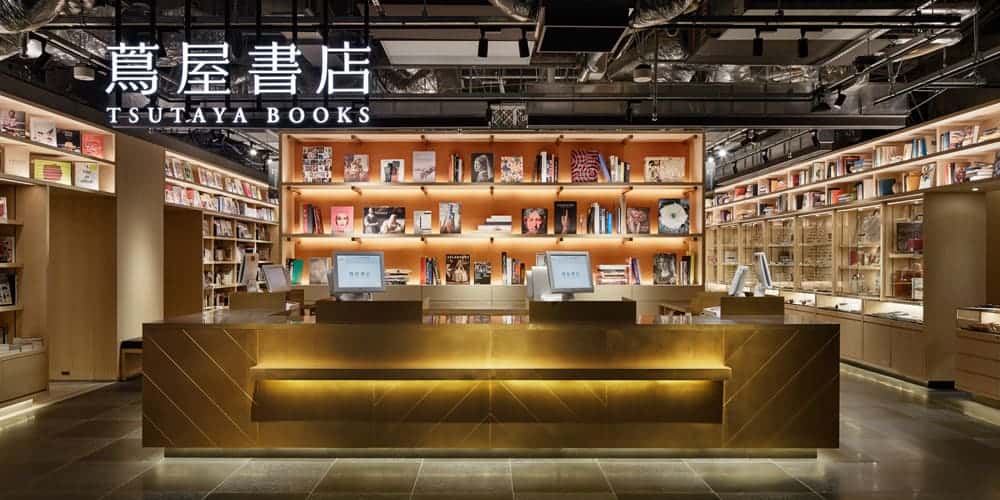 Ginza Tsutaya is known to be " World's Best Art Book Store". It is based on the concept of " live closer to Art". This store houses art books from 100s of the artist.
You will find paperbacks, rare photo-books, Big books and are charming and unique to japan stationery. The store is located in Ginza city which is popular for having varied visitors.
Through this book store, visitors can get a glimpse into Japanese Art and culture. There is an area dedicated to Japanese history and culture, where you can delve into what makes this country so culturally rich and special.
They also have a cafe inside the store and right outside you can find Starbucks too. It is just a couple of minutes walking distance from Ginza station.
They also have a decently big section of English Language books which again are centred around art culture, cooking and even travelling.
Nearest Station- Ginza Station
Where- Japan, 〒104-0061 Tokyo, Chuo City, Ginza, 6 Chome−10−1 SIX6階
Books Lover Spots in Town!
If you are a bibliophile you can't miss these on your next trip to Tokyo.
These bookstores have a lot more to explore in terms of what they offer: books, novels, magazines, research papers, theses, articles etc. Hope this article, Tokyo bookstores with foreign language books helped you!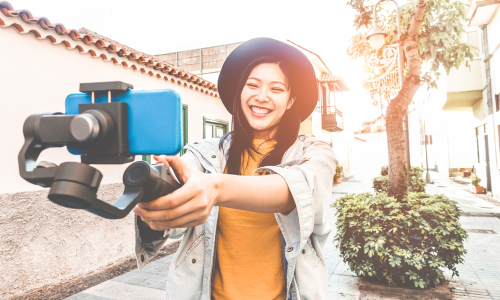 Hiya! I'm the main author of Japan Truly. I love everything Japan and love testing out Japanese products, be it skincare and makeup or gadgets! You'll find reviews of some of the best selling Japanese products (tried and tested) right here!