We tried and tested Japanese speaker brands to find the top Japanese speaker brands. Check it out!
A few decades ago if we had told you that Japan would be overtaken by other countries in terms of electronics, especially audio devices, would you have believed us?
Sure, once Japan was at the forefront of technological innovation and a pioneer in electronic appliances but in recent times, a lot of other players have emerged across the globe. However, when it comes to quality audio speakers, Japan still is a strong contender.
You might be looking for speakers for your home, work or other places where you can enjoy a good movie, listen to your favorite tunes or simply test some audio. Let us assure you Japanese speakers are leading in terms of quality, performance and affordability even today.
If you don't want to take our word for it, let's take you through the top Japanese speaker brands and our recommendations across each company.
Top Japanese Speaker Brands at a glance
Brand
Model
Features
Onkyo
Onkyo HT- S3910
Dolby Atmos height virtualizer
Bluetooth wireless technology
HDR support
Denon
Denon Home 250
Compact
Amazing clarity
Easy set up
Yamaha
Yamaha NS–AW150BL
Controlled base
Amazing quality
Sony
Sony GTKXB90
Long lasting battery
Extra bass
Infinity mirror lighting
Audio-Technica
Audio Technica AT-LP120XBT-USB-BK
Wood-finished speakers
Turntable with adjustable tracking force
Wireless Bluetooth connection and USB ports
Popular Japanese Speaker Brands
Onkyo HT- S3910
Onkyo literally means 'Acoustics' in Japanese. The company was established in 1946 and is based out of Osaka, Japan. Onkyo is known for making quality audio devices and mainly manufactures standalone speakers. 
The primary highlight of their products is surround sound with studio-like resolution. The powerful audio devices are usually perfect for small to medium sized rooms and their aesthetic design makes them a great show-piece. Be it movies or games, you can make the most of your experience with these speakers where no compromise is made on quality output.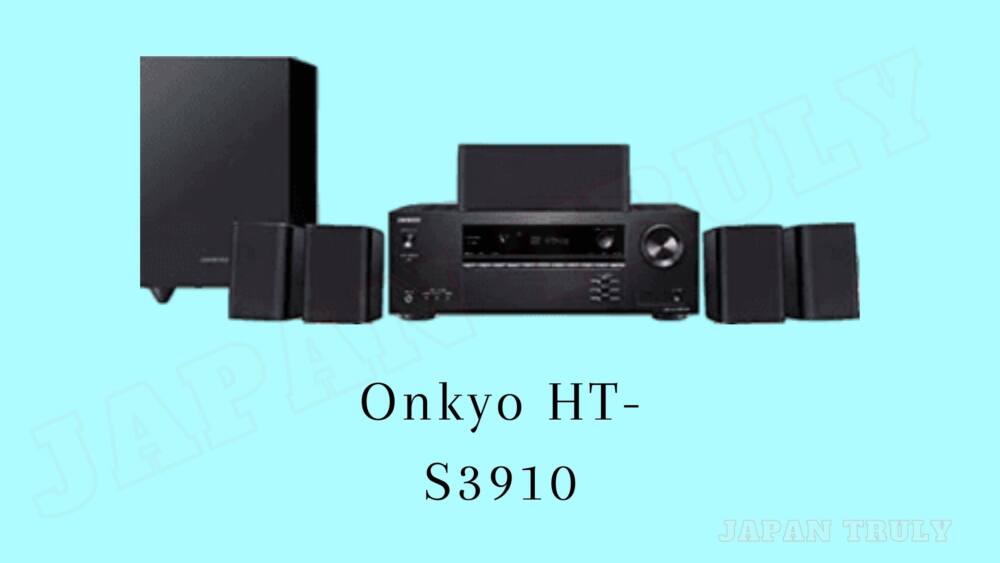 The Onkyo HT- S3910 in particular is a reliable package of Audio Theater Receiver and speakers. If you connect it with a television, this speaker can provide a great surround sound experience with certain features.
Pros:
Space saving
Dolby Atmos height virtualizer
DTS playback feature
HDR support
High and seamless output
Cons:
Bluetooth connection can be unstable at times
Plastic hardware doesn't make it durable enough
Denon Home 250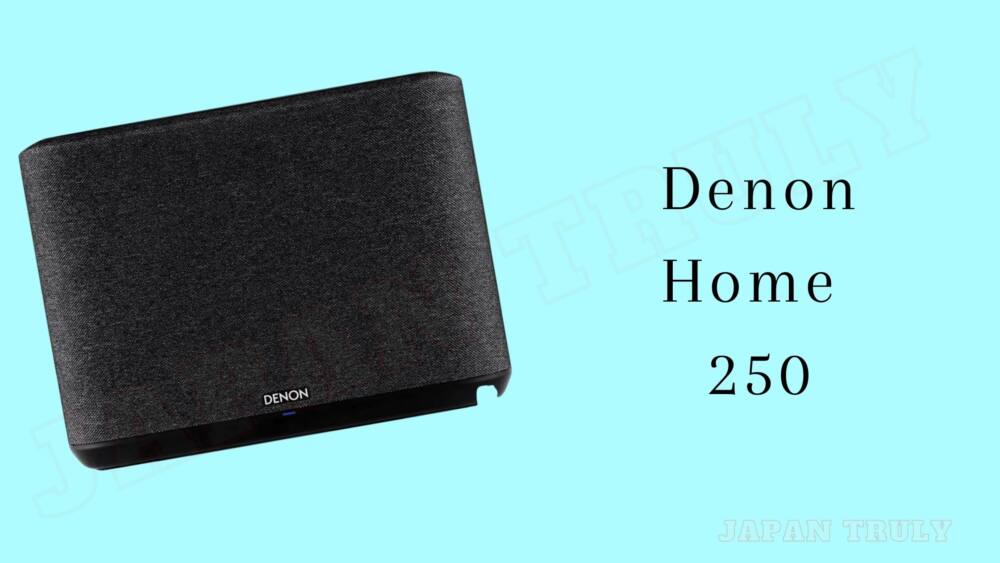 Denon has been a global brand making computer speakers and audio devices since 1910. Over a century old, Denon is known to manufacture quality home theaters as well. The speakers usually come in small sizes, offering lightweight, a sleek design, and compactness.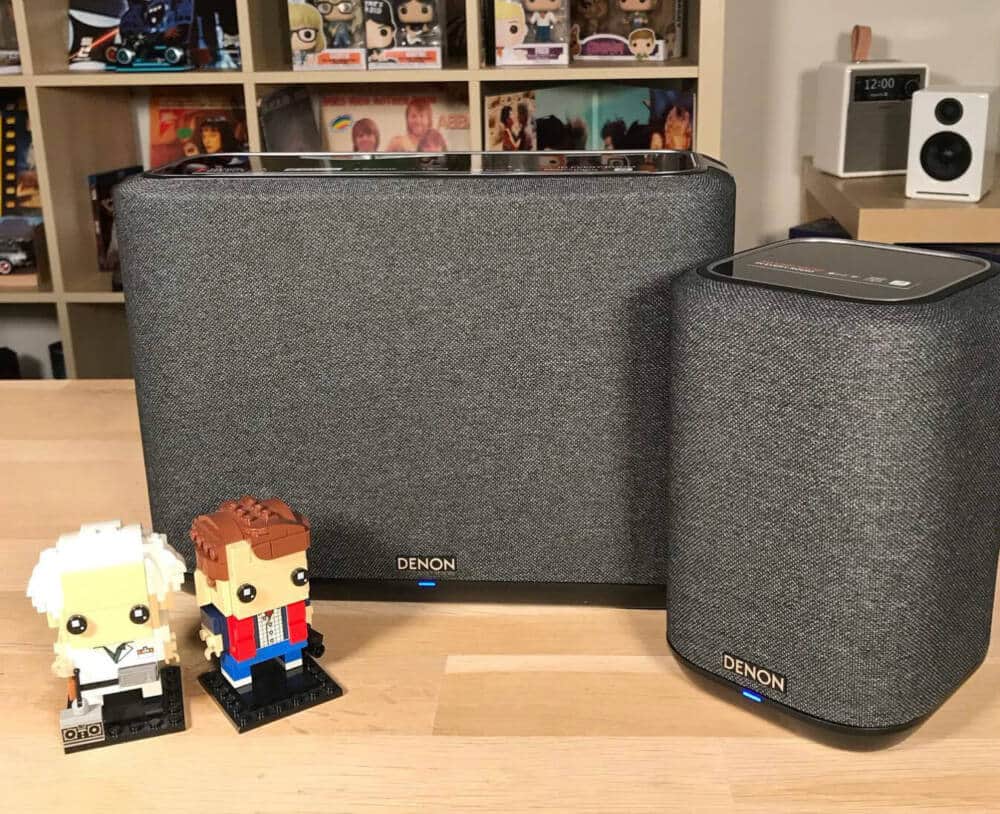 The Denon Home 250 provides a great output and is compatible with Alexa. Moreover, it offers high-resolution audio, clear highs and deep lows, internet radio streaming, and an effortless set up.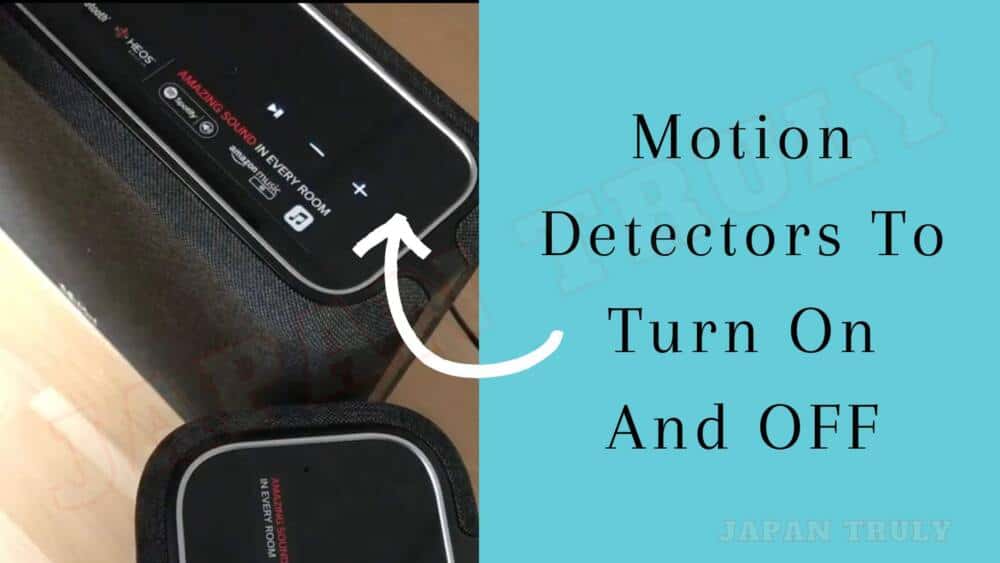 Pros:
Compact size
Clear sounds
Effortless set up
Cons:
Not the best bass due to small size
Bluetooth connection can break at times
Yamaha NS-AW150BL
Yamaha is one of the oldest and most trusted brands to come out of Japan. With an experience of over 130 years, the brand not only manufactures musical instruments but also audio speakers. 
The quality and the design are top of the line and a lot of thought and care is put into manufacturing the speakers. Apart from the brand's reputation, it offers a wide variety of audio devices to choose from.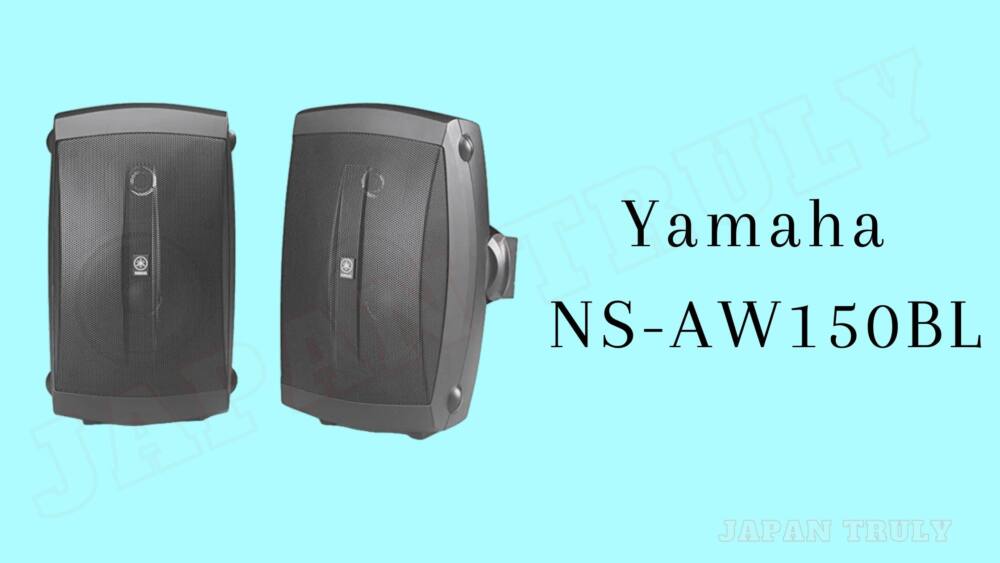 If you are looking for a speaker for your home or office, Yamaha makes them adaptable for both settings. Hence, they are also called neutral speakers. Moreover, the devices offer low distortion, hi-fi stereo, realistic experience, and a good power handling mechanism.
The Yamaha NS-AW150BL is one such model that brings about the best in Yamaha.
Pros:
Great sound clarity
Low distortion
Hi-fi stereo system
Best quality at the price point
Cons:
Won't always work great in an outdoor setting
Sony GTKXB90
Sony is one of the leading electronics brands in Japan and all over the world. They make speakers to be enjoyed from the comfort of your home and prioritize quality and functionality.  
Moreover, they have different types of speakers for different users and always provide a value for money. But the best quality is its prolonged life. Sony speakers always run for a long time and provide consistency throughout. They are a great investment and bring the best in the audio business.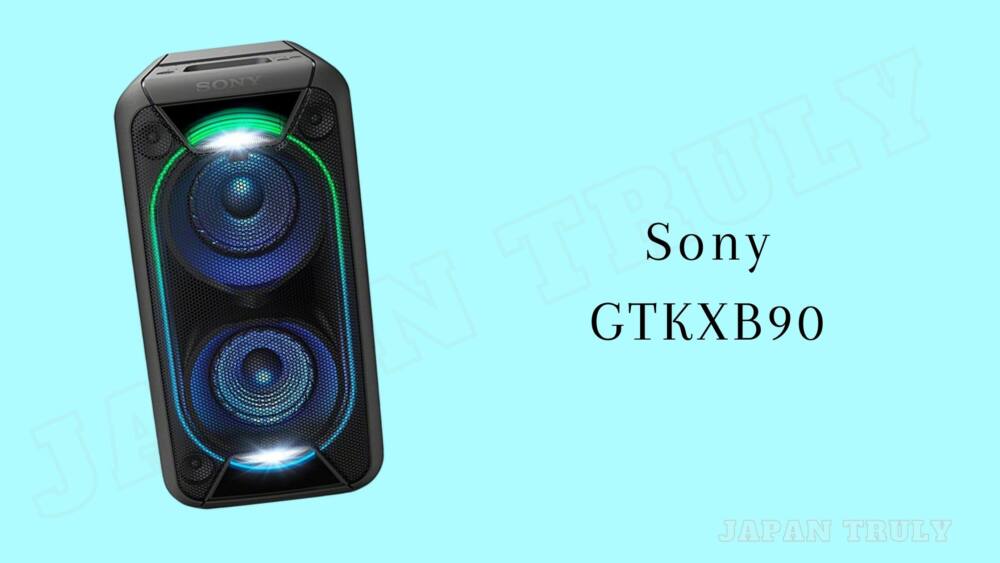 The Sony GTKXB90 in particular is a good investment if you are looking for some decent speakers for home. With extra bass, long lasting battery, and exceptional woofer quality, the speakers are a treat for music fans.
Pros:
16 hours of battery
Extra bass
Infinity mirror lightning for when you are hosting a party
Sturdy handle for easy transportability
Compatible with mic
Cons:
Low charging speed
Need to connect to the app to control equalizer and lights
Audio Technica AT-LP120XBT-USB-BK
Audio-Technica Corporation is a Japanese company that manufactures headphones, microphones and turntables and has a great reputation at that. If you are old-school at heart or are looking for turntables to elevate your living room, Audio-Technica Corporation is the company for you. 
Established in 1962 in Tokyo, the company has risen through the ranks considerably and quickly. It is a well-known audio brand throughout Japan and manufactures quality products since its inception.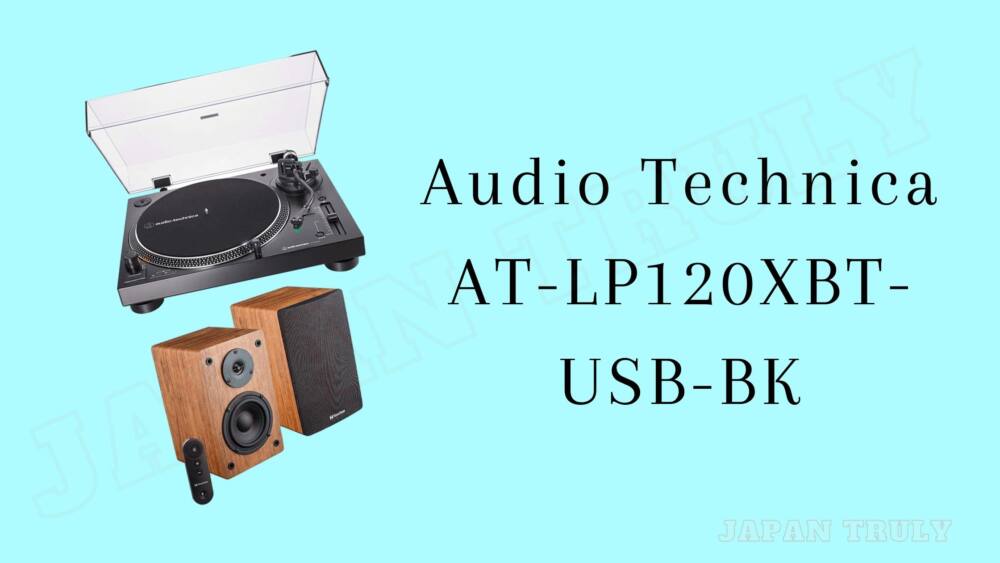 The Audio Technica AT-LP120XBT-USB-BK is a sought-after model as it is a turntable + speakers combo and a pretty good one at that. The turntable is quite sturdy with Knox Gear Powered speakers that are wooden-made.
Moreover, it is a treat for stereo lovers and the supporting speakers bring the best out of them.
Pros:
Contemporary design
Wood-finished speakers
Turntable with adjustable tracking force and S-shaped tonearm
Wireless Bluetooth connection and USB ports
Cons:
Japanese Speaker Brands: FAQs
Which is the best brand for speakers? 
While there are several top audio devices manufacturers across the globe, the best speaker depends on your suitability and needs. Be it for movie watching, gaming or music streaming, different speakers offer different possibilities, Here are the top ten leading speaker manufacturers: 
– Bose
– JBL
– SENNHEISER
– Sony
– Harman Kardon
– Klipsch
– Pioneer
– Kef
– Definitive Technology
– Bang & Olufsen
Which is the most reliable bluetooth speaker? 
Bluetooth speakers are a great way of listening to your favorite tunes on the go. Moreover, the long-lasting battery, aesthetic design and premium output makes it even more appealing and a great conversation starter. Zeroing in on the greatest bluetooth speaker can be a daunting task.  There are simply thousands of options available in the market, and very few cross the line when it comes to delivering the awesome sound quality and performance. 
Though there are a host of options in today's market, the best one can only be determined by your lifestyle, needs and budget. However, here are some of the top rated ones: 
– Anker Soundcore 3
– UE Wonderboom 3
– JBL Go 3
– JBL Charge 5
– LG XBoom Go PL7
– Sonos Move
– V-Moda Remix
– JBL Link 20
Which is the no.1 speaker brand?
Once upon a time, the audio industry was severely disregarded and lacked technological innovation. But now it is experiencing steady growth and the sales of the world's top 10 speaker companies are booming like anything. 
The primary reason behind this is the purchasing power of the audience across the globe and the need for creative, aesthetic audio devices that take media consumption to the next level. With the ongoing rapid development in surround sound speakers, and other smart audio equipment, the demand is estimated to grow further with advancements in other dependent technological fields like smartphones and televisions. 
According to a market report published in 2019, the global speaker market was valued at $11.9 billion and is predicted to reach $35.5 billion by 2025. While there have been some big players in the audio equipment industry ruling the field for years, a name that pops out or is synonymous to speakers in BOSE. 
Bose was founded in 1964 and has emerged to be an audio equipment leader. Bose is best known for its top-of-the-line  home audio systems and speakers, professional automobile sound products, noise-canceling headphones and more. As of 2019, Bose had provided employment for over 9,000 people across the globe and generated a revenue of US$4 billion. Needless to say it still holds a spot among the top 10 audio devices manufacturing companies in the world and holds an exalted place amongst its consumer base. 
Key Products: 
Bose Companion 50 Multimedia Speaker System
Bose Bass Module 700
Bose SoundTouch 20 Series III Wireless Music System
Is Bose better or Harman Kardon? 
Bose and Harman Kardon are pioneers of the audio industry. They are both quite in-demand for their noise-canceling headphones and audio devices that prove to be of exceptional quality.  When it comes to portability, a reasonable rate, crystal clear bass, space saving and the options on colors, Harman Kardon is the clear winner. However, in terms of connectivity, long- lasting durability, and applications, Bose beats them all. 
If you are shopping for a speaker on a budget, Harman Kardon speakers can be the best option for you. If you are looking for a portable speaker with a case to transport it easily wherever you go, most Bose speakers can help you with that. And if you are looking for a speaker to match your interiors, the Harman Kardon is your go-to speaker. 
In Conclusion
Each of the Japanese speaker brands have their strengths and weaknesses. But one thing they have in common is that they are guaranteed to be of a higher quality. We hope this list helps you narrow down your choice of speakers for an enhanced movie-watching experience, gaming, listening to music or whatever it is that you need them for.
Audio Technica AT-LP120XBT-USB-BK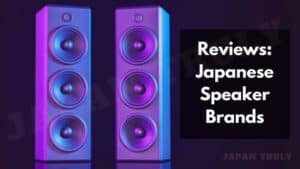 Here's the top Japanese speaker brands. Check it ouT!
Product SKU: 931074YHG1309134
Product Brand: Audio technica
Product Currency: USD
Product Price: 489.99
Price Valid Until: 2022
Product In-Stock: InStock