Are you looking for a guide to going to the gynaecologist in Japan for Foreigners? Read further to find out all the information you need to know.
In Japan, it is very difficult to find proper female sexual health information. You will hardly be able to get access to any such kind of information.
What to know before going to the gynecologist in Japan for Foreigners?
Before going to the gynaecologist in Japan, first, find an English-speaking ob-gyne if you're not a native, fix an appointment before by registering and get your medical insurance card for the first visit to avail discount. The average cost of going to a gynaecologist in Japan is $125 without a medical insurance card. Be honest with your gynecologist and visit regularly for good sexual health.
You can see how terrible the situation regarding proper sexual health information is in Japan by just looking at what is happening to the famous Japanese artist, Megumi Igarashi.
She tried portraying her art with the public display of her vagina-inspired art. This got her in trouble and she is now facing obscenity charges.
However, no matter how bad the situation is, it is not true that there are no services at all out there. There are quite a lot of options if you look out for them.
However, going to the gynaecologist in Japan for a normal check-up is also fine. Many women do that regularly.
If you are wondering how you can get proper information and guidance on female sexual health, continue reading this guide to going to the gynaecologist in Japan.
What To Know Before Visiting Gynaecologist in Japan For Foreigners
Finding an English-speaking Gynaecologist In Japan for Foreigners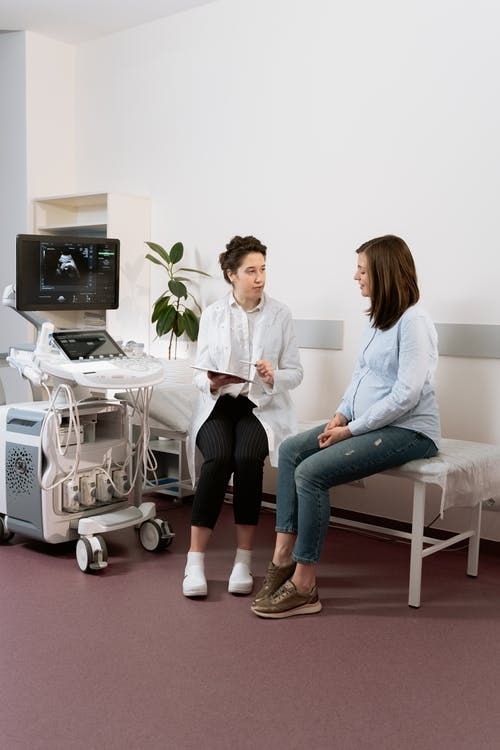 The first step of going to the gynaecologist in Japan is finding one!
For a non-Japanese speaker, the biggest problem in Japan is to find an English-speaking gynaecologist. You may think that you will not find proficient obstetrics and gynaecologist who can speak English and help you with all your female concerns.
But, believe me, that is not the case. There are tons of excellent English-speaking gynaecologists in the city. Even with so many options, a good recommendation can make all the difference.
Do not hesitate to ask a female co-worker or neighbour if they know a good gynaecologist, who can also converse in English. There are so many names on the list, just ask for a good recommendation.
However, you can check out gynaecologist vocabulary in Japan online if you need help. This will make going to the gynaecologist in Japan easy for you
Related: Check out the types of Teeth Whitening in Japan!
Making an Appointment With A Gynaecologist for Foreigners In Japan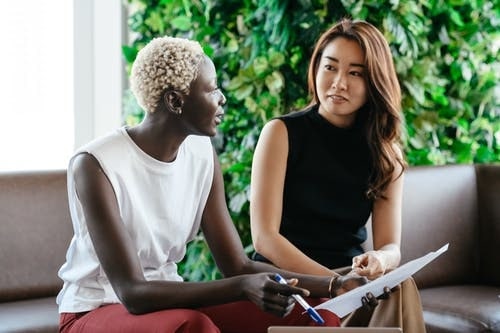 You may want to call in advance to see and enquire as to whether the ladies' clinic you are planning to visit is running a practice of drop-in appointments. Many clinics do this throughout the week.
If you find out that it is happening, you will need to register on entry and take a seat in the waiting room. The waiting room of most such ladies clinics in Japan is quite impressive with their pink furniture. It is common to wait if you're going to the gynaecologist in Japan.
If you have a Medical Insurance Card, be sure to bring it on your first visit to the clinic. With this Insurance Card, you will get a discount and so, you only have to pay 30 percent of your total bill.
You must also make sure that you ask from the outset if you want to take any contraceptives, especially the contraceptive pill. This pill usually costs around 2,000 yen and this cost is not included in your insurance.
This is important as you will have to get a blood test done when you're going to the gynaecologist in Japan.
Meeting the Gynaecologist in Japan for Foreigners
When you are going to the gynaecologist in Japan, you can expect some direct questions. Do not be shocked to hear the gynaecologist being blunt with you. It is, in fact, a good sign.
Upon meeting, your gynaecologist will ask you exactly what you are seeking from the appointment. She will also make you feel comfortable and direct you through the entire procedure.
The guidance you receive from her will truly make the entire appointment quite worth it. You need not feel awkward or embarrassed when talking to the gynaecologist. All these talks on female sexual concerns are quite normal for her.
This is her job, and also, you need to realize that you are not the only female showing or talking about their vagina with them. Just take a deep breath, relax and pour all your concerns out. Be honest when you're going to the gynaecologist in Japan.
At the Appointment with Your Ob-Gyn in Japan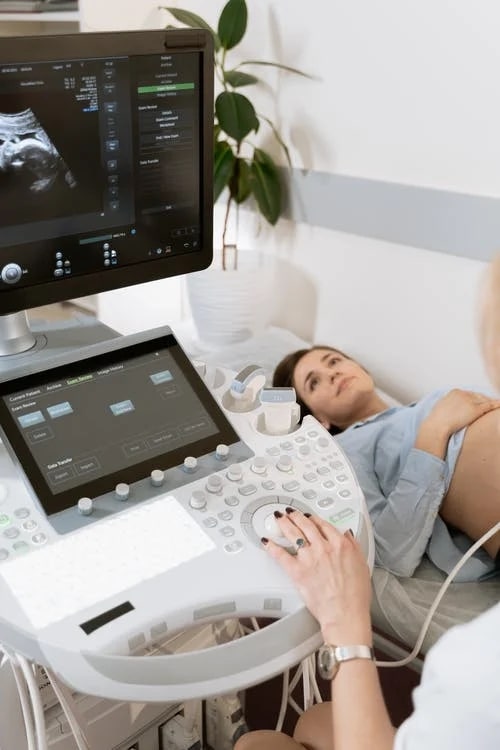 Let us finally get down to what happens when you finally reach the clinic on the day of your appointment. You need to be aware of all the sudden moves that could happen when you are in the clinic.
You will find yourself in large contraception with your legs wide open. You will also find yourself with a curtain placed between your vagina, gynaecologist, and yourself.
The curtain has a special significance. It helps to protect you from embarrassment and shame. However, there is no reason to be ashamed because it's not like you do not see your own genitals every day.
But, this placement of curtain brings a sense of relief to many individuals. It makes them feel comfortable. But if I talk about my personal preference, I do not like having that curtain separating my genitals from my vision.
It just increases my anxiety level when one is going to the gynaecologist in Japan. When I was going to the gynaecologist in Japan, I especially felt extremely agitated after a procedure, which is known as chitsusenjou.
It feels like a car jet wash in the vagina (that's true but it is not so painful). For this procedure, you have to pay a whopping 1,500 Yen.
When the curtain came away for a short while, I could see the gynaecologist revealing a textbook view of my ovaries and follicles on the ultrasound screen. I had never in my life seen the insides of my genitals like this.
Average Cost of a Gynecologist Visit in Japan
Going to the gynaecologist in Japan as a foreigners for the first time will include a pelvic exam and a pap smear. 
These are the most basic tests that you need to undergo. After these procedures, your gynecologist will be able to tell you if there are any signs of cancer or other important conditions that need to be taken care of.
When you visit the gynaecologist for these procedures, you will have to pay around $125 without insurance. So carry enough money with you when you're going to the gynaecologist in Japan.
Things to Know Before Visiting the Gynaecologist In Japan for Foreigners
Here are some things you can expect before you go for your first ever gynaecologist visit:
You do not need a specific reason if you're going to the gynaecologist in Japan. It is a good idea to schedule regular meets with your gynaecologist to ensure your sexual health is perfect.
It is quite normal to feel nervous when you go to the gynaecologist. But you really do not need to. Your gynaecologist will make you feel comfortable.
There is no need to shave or wax down there before you visit the gyne.
You can bring somebody along with you to make you feel more comfortable. You can also have them waiting outside.
If you just got your periods, it may be a good idea to reschedule the appointment.
Clothes to Wear to a Gynecologist In Japan
When you visit a gynaecologist, you should ensure that you are wearing comfortable and uncomplicated clothes.
Going dressed up like this will keep you calm when the time for undressing comes. Before you go for your examination, a nurse will also take your blood and urine samples. She may also weigh and measure you. Your blood pressure might also be taken.
Right Time to Visit a Gynecologist in Japan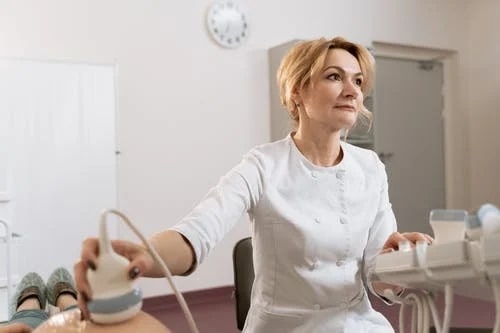 Going to the gynaecologist in Japan is important for annual screening. You should also not hesitate to book an appointment if you face any concerns such as pelvic, vulvar, and vaginal pain.
You should also be going to the gynaecologist in Japan if you see any kind of abnormal bleeding from the uterus.
Things to Know About Birth Control in Japan
The Pill
The Pill was first introduced in Japan in 1998 as a means of contraception. The pill is not covered by the medical insurance of Japan. If you need to take this method of contraception, it would cost you around 3,000 Yen a month.
Diaphragms
Diaphragms are not used quite commonly in Japan, and most probably, Japanese doctors are not likely to know about them. Western women, before they come to Japan, have these diaphragms fitted.
They also bring with them a large supply of spermicide. If you need to get spermicide from a pharmacy in Japan, you would need a prescription.
IUDs
This is, again, not a very common method of birth control. And you cannot expect the gynecologists here to know about it. If you need to get an IUD, you will have to look for a foreign doctor or have it fitted in your home country before you come to Japan.
Condoms
Condoms are commonly available everywhere in Japan. If you need larger sizes of condoms, you will have to check out Foreign Buyers Club or Condomania in Sendai, Tokyo, or Yokohama.
Recommended English-Speaking Gynecologists in Japan
There are many gynaecologists in Tokyo who are english-speaking so no worries.
Address: 5-3-10 Kiba, Koto-ku, Tokyo
Address: Village Sasazuka III 4F., 1-30-3, Sasazuka, Shibuya-ku, Tokyo
Address: Village Sasazuka III 4F., 1-30-3, Sasazuka, Shibuya-ku, Tokyo
Address: Midtown Tower 6F, Akasaka 9-7-1, Minato-ku, Tokyo, 107-6206
Primary Care Tokyo (Birth control (oral contraceptives, morning after pill), STD testing and treatment. No prenatal or obstetric care.)
Address: Urbanity Shimokitazawa 3F, 2-1-16 Kitazawa, Setagaya-ku, Tokyo 155-0031 Japan
To Go or Not to Go to the Gynaecologist in Japan
Japanese gynecologists are known to follow processes that are quite unique and unusual. The approach that they follow is quite different from what you may normally be used to.
However, please rest assured that though the process might be different and unusual, Japanese gynecologists take care of you quite well. The attention that they pay to every single detail is quite incredible.
You may have heard quite horrific tales about Japanese gynaecologists. But believe me, you will have quite a pleasurable experience with them. Going to the gynaecologist in Japan is very advanced, straightforward, and quite non-judgemental.
Book your appointment today!
I hope all your questions and doubts about gynecologists in Japan have now been cleared. All in all, you just need to be prepared in advance to find the right gynecologist for you. Hope this article guide to going to the gynaecologist in Japan helped you!
Also Read: