Are you looking for the answer to what are dental braces costs in Japan? Read further to know more!
Hey, are you someone who wants dental braces to set your teeth in place? If yes, this is a guide for you that talks about dental braces costs in Japan plus a few more things.
What are dental braces costs in Japan?
Dental braces costs in Japan can be anywhere from ¥500,000 to ¥1,000,000 ($5-10,000). It depends upon the type of braces chosen, length of the treatment and whether its child or adult braces.
I have had braces in the past because of my front teeth which is perfectly fine now and I am thankful for the right decision as I have zero regrets.
Related: Check out these Best Japanese toothpaste that will help you keep your teeth clean!
Braces are quite delicate, one has to be really careful with them but once it's on it becomes a habit. It feels super nice when the course of braces is finally done and you can put on a wide smile without being conscious.
Related: Check out the cost of teeth straightening in Japan, here!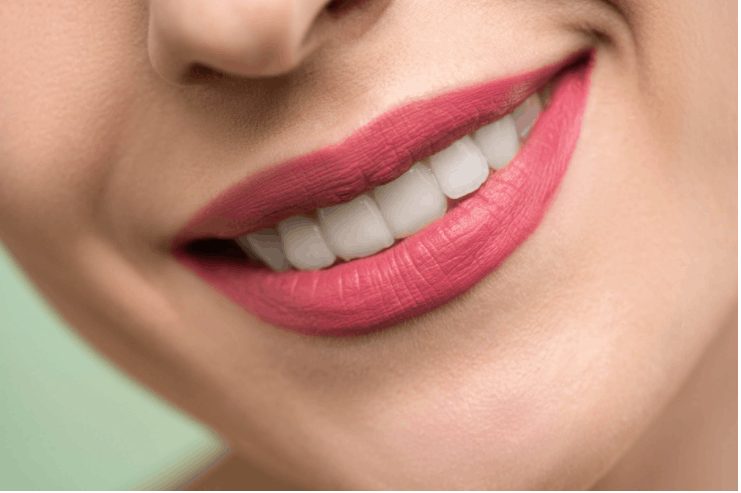 Taking more about dental braces costs in Japan, Well it's worth it if you follow what your dentist advises you and visit your orthodontist for regular checkups.
Without further ado, let me share with you the details of what are dental braces costs in Japan here.
Related: Check out the cost of teeth whitening, if you want white and shiny teeth!
What are Dental Braces Costs In Japan
Dental Braces: Uses and Effectiveness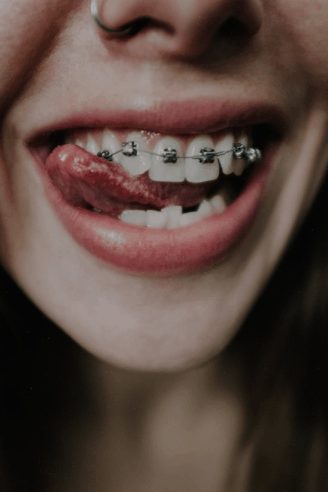 Japan has been promoting healthcare for its people for a very long time. Dental health is one of the fields where a lot of attention has been paid. To solve the issues of crooked teeth, braces are used as they help in straightening them with time.
Braces focus on jaws, front-line teeth, and basically, the whole mouth is covered. Many people opt for braces as their teeth affect their smile and the shape around their mouth. They also help in aligning the teeth in perfect shape.
You can get braces if you regularly bite your tongue or you face difficulty in brushing them. The crooked and disturbing shape of teeth also affects the sound.
Some people have a really broad teeth structure, which leads to a painful jawline while speaking and chewing. Braces help in shaping them to eliminate the problem.
There are also cases when teeth start to click while speaking and chewing which is irritating and doesn't look good. The dental braces cost in Japan is bearable though.
Age for Dental Braces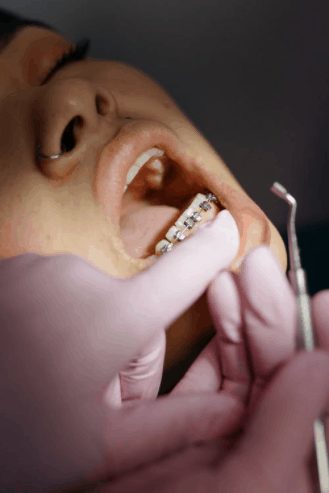 Many children have crooked and crowded teeth from the beginning itself. This occurs because the gum is unable to fill the space, hence affecting the shape and position.
This can also be the cause of heredity and also because of the habits that children develop in their childhood. By the age of 7, children get their baby teeth off and the adult one starts to come.
Orthodontists recommend having braces after the adult teeth come in full. So, the best age to get braces is between 10 to 14 for children. For adults, there is no bar.
Types of Braces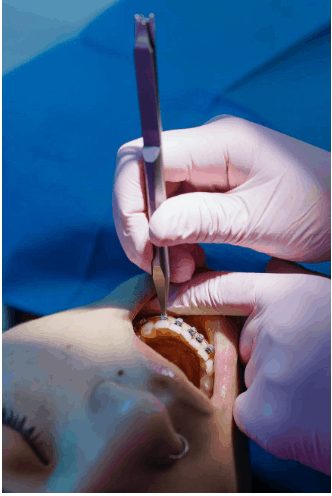 Here we have five different types of braces to discuss that come with their own pros and cons.
All of these are effective and work successfully in aligning and straightening the teeth. It depends on the situation that is to be dealt with. I'll let you know what are dental braces costs in Japan after that
Metal Braces, Cost and Maintenance
Let us have a look at what metal braces are known in detail about their effectiveness and affordability. Having metal braces is the traditional way of straightening crowded and crooked teeth.
In this type of brace, you get wires and brackets that are set attached to the teeth which change the shape in the way it should be done to the patient. Dental braces costs in Japan are a little expensive because of maintainance.
With this procedure comes many restrictions in terms of eating the type of food and also taking care of the braces. Doctors will recommend and provide you with toothpaste, mouth rinse, and floss to maintain mouth hygiene.
This will help you keep your mouth away from cavities and gum infections.
Dental braces costs in Japan are the cheapest if its metal of all and also the most effective one. Although it takes a long time the results are absolutely satisfactory.
Self-Ligating Braces and their Cost
These types of braces are just like the traditional metal braces but the only difference is the material used. In this one, rubber wires and special clips are used to align the teeth structure.
Also, the procedure is less painful and gives faster results as compared to the traditional metal braces. These are comfortable because of the use of less frictional forces between the wires and brace.
In this process, you don't need to go for regular dentist appointments and not every month for wire replacement. So, you can also choose this option if you don't have time to visit the clinic regularly.
Both the choices, traditional metal braces, and self-ligating braces, are visible and it is just a matter of comfort and satisfaction. So, what are dental braces costs in Japan, the self-ligating one? around $1,000 more than the traditional ones.
Ceramic Braces and their Cost
These are other types of braces that work in the same manner as the traditional metal ones. So, what are the dental braces costs in Japan for ceramic branes, let's find out.
They take the same amount of time to shape and fix the position of teeth and almost feel the same. The only difference is the material and visibility.
These are also durable in nature as they do not get damaged easily. If you don't feel comfortable wearing the metal ones and just want to eliminate the noticeability then you can opt for this type.
Although the colour is the highlighting point of these braces, in size, they are bigger than the metal ones.
In terms of the price of ceramic braces in Japan, it is more expensive than the traditional ones. But still, they are better than other options of teeth aligners that are way expensive than these.
The dental braces cost in Japan is usually around ¥500,000 to ¥1,000,000 ($5-10,000) depending on your teeth type.
Lingual Braces and their Cost
You can also consider these types of braces that are exactly like metal braces. The only difference between them is the placement on the teeth. While metal braces are placed on the front side of the teeth, these are placed inside of the teeth.
One of the best advantages to have these braces is no visibility at all. These are not at all noticeable as they hide at the backside of the teeth. So, people who do not want to affect their appearance can choose these.
As everything has its own advantage and disadvantage, these braces are also in the same boat. Having the advantage of hidden braces, one problem with these braces is the long time treatment.
They take way longer to settle down the shape and position and achieve appropriate satisfaction. These can be a little uncomfortable as they come in direct contact with the tongue but with time it becomes a habit.
Talking about the cost, the price is almost similar to the metal ones and it just gets higher or lower on the basis of placement. The dental braces costs in Japan for lingual braces is approximately 200,000 yen and 400,000 yen for both lower and upper teeth.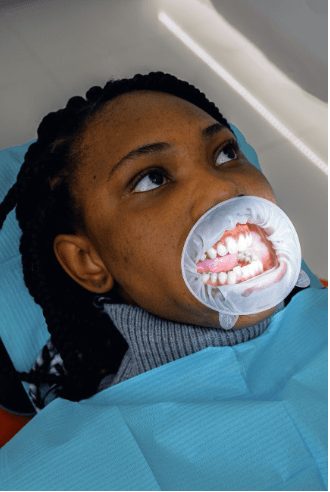 Invisalign and its Cost
Invisalign is another alternative to braces that act like capping. They are just transparent aligners of the size of your teeth and can be worn and removed every week.
They are comfortable to wear as there is no involvement of brackets and wires and are absolutely satisfactory.
They are not used for major issues like crooked teeth that are badly dismantled. Invisalign means invisible aligners so these are clearly invisible on teeth and is an amazing option for people who do not want to go for wire and bracket braces.
Another advantage of wearing Invisalign braces is no problem of food getting stuck in between the teeth and wires. To maintain these types of braces, all you have to do is clean them once a week.
Just brush them with bleach solution as wearing them for continuous weeks can obtain yellow stains. Brushing will help in cleaning and removing stains and giving a fresh look again.
So, what are dental braces costs in Japan? The highest cost is approximately 1,250,000 JPY. So, to opt for this treatment, check your pocket and decide.
How long does it take for braces to work on your teeth?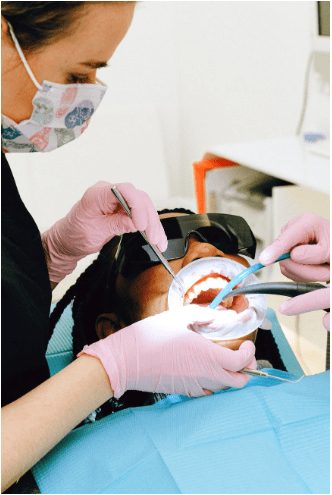 When you get your braces, there are hundred other things to take care of such as regular visits, regular cleaning, tightening of wire and thread. Also, if the case is concerned with spacing, biting, or crowding, then you should be prepared for a long run treatment.
On the other hand, ceramic braces also take an equal period of time, and it is just the difference of price in them.
But for lingual braces, it is even longer as the placement is different as well as effective time is different. Invisalign takes less time as compared to other alternative options because this treatment doesn't have wiring or brackets.
It has a plastic material capping that is customized while taking the size of your teeth and placed. This takes almost 16 to 18 months for perfect results but in a week only you can notice the difference.
Can braces help fix teeth permanently?
This question comes to every mind when you decide to go for braces as this treatment requires your time, money, patience, and also looks. When you are investing in so much then you expect good and satisfactory results.
Braces, aligners, and Invisalign do fix the teeth and make the positioning better. So, you can freely opt for this option without worrying about the results. The matter of fact is the care you have to take while you will be wearing the braces.
Do our teeth move every day after getting braces?
Well, nothing comes in an easy way to us. The movement of teeth every day depends upon the situation of teeth that are in question.
If it is about minor shifts then you will experience the first change in 2 or 3 weeks but if it is about straightening and changing position, then you will not notice anything new in the beginning. That is why patience is key while you go for braces.
Beautiful teeth always!
Hope it's clear to you- what are dental costs in Japan by this article.
Our smiles are beautiful, but crooked teeth can hamper that smile and decrease our level of confidence. With dental braces, you can take care of your crooked teeth and make them perfect.
After using these dental braces, you can regain your self-esteem and confidence. Try out these dental braces today and shine bright with that beautiful smile.
There are several options that you can go for depending on your preferences and price budget. These dental braces are amazing at helping you get that beautiful smile with the perfect set of teeth. So get these today!
Keep Smiling!
Hiya! I'm the main author of Japan Truly. I love everything Japan and love testing out Japanese products, be it skincare and makeup or gadgets! You'll find reviews of some of the best selling Japanese products (tried and tested) right here!