Looking where to buy SIM free phone in Japan? Here's a list of best places to buy SIM free phone in Japan online!
It is not very difficult to purchase a SIM-free smartphone in Japan. The only thing that you must be aware of is where exactly you can find them. Purchasing a smartphone from the main service providers like Docomo and Softbank will ensure that you always get a contract and the phone will be sim locked. 
In order to unlock a phone from any one of these service providers, you will have to request that they unlock your phone for you. This can only be achieved after a certain period of time.
If you would like to know where to buy a SIM-free phone in Japan, I highly recommend that you understand and learn the Japanese mobile service system before you go ahead and make your purchase. 
In this guide, I have tried to explain everything that there is to know about SIM-free phones, where to buy them, and everything else that you need to know. If you want to get a SIM-free phone, check out the following options.
Where To Buy SIM Free Phone In Japan
Facebook Groups
Before going anywhere else, I highly recommend that you search Facebook because it is one of the best places to start.
Search for local sayonara sales groups. Here you will find several of these SIM free phones that were left behind by foreigners before they left the country.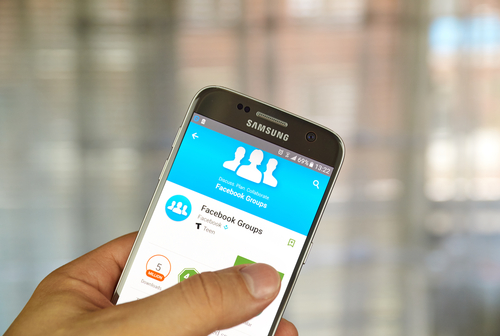 Because you will be buying directly from the owner, there is also scope for negotiating your own price. You can easily contact the owner of the phone and get details about the phone as well as start your bargaining.
You need to check out the details properly before you finalize the deal especially if the deal seems too good to be true.
Check the profile of the seller and make sure that it is a genuine one. If the person who is selling the item is not a local or who is insisting on sending the item by post, steer clear of them.
Amazon Japan
The next place that you can check out is Amazon Japan. This is a very safe option and you will also be able to find cheap options over here.
You will find a very good selection of SIM free phones on the website that are available at an affordable range.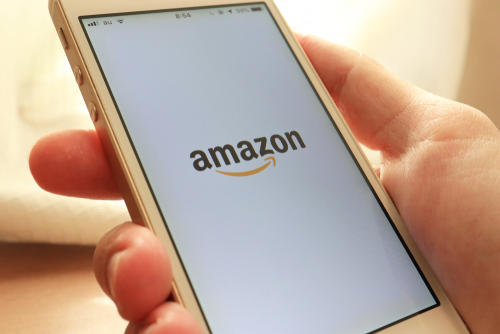 In the phones listed here, you will find every feature that is available in smartphones. You can also save more by buying second hand SIM free phones.
eBay and Yahoo Auctions
If you are very confident about your Japanese, another good option for you is Yahoo auctions.
This auction hosted by Yahoo works in a similar way to eBay. You have to bid for your items.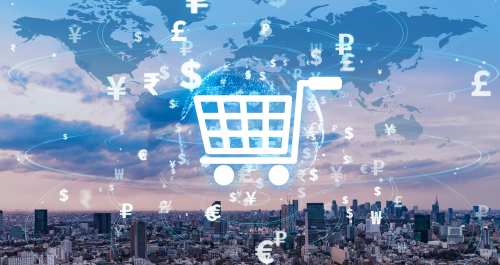 However, the only drawback of this option is that the service is available only in Japanese. The sign up process is also a tad bit complex and may take some time.
If you are, however, very sure about your Japanese ability, then I would recommend that you go for this option.
International Search Engine
One of the recommendations that I would like to give you before you complete your order and get your phone is to visit willmyphonework.net. This is an international search engine that lets you search for specific phone numbers by country.
By doing this, you can easily see if the phone will work on different networks. You will also get a list of networks that will work on the phone you are searching for.
To make your search, you need to know the exact serial number of the phone you want to order. This is so because you may be able to find different versions of the same phone within Japan
Difference Between SIM Free And Unlocked Phones
When we think about it, SIM-free phones and unlocked phones work in the same way. This means that both of these phones should work on almost any network that is available in the world. 
However, in reality, there is a difference between the two.
SIM free phones are also known as factory unlocked phones. This means that the phone is designed in such a way that you can use it anywhere in the world using the network that you choose. These phones, because they are SIM-free, should not have any network markings on them. 
Unlocked phones, on the other hand, are those phones that originally belonged to a specific carrier. The difference here is that these unlocked phones have been manually unlocked by experts.
While it is true that unlocked phones can be used on any network, these are less reliable than real SIM-free phones. It is because SIM-free phones are designed in such a way that they can be used in different countries over multiple networks without any blockages. 
Most of the modern phones from different brands from abroad work in this same way. However, phones that are older than 10 or more years old may not work in Japan.
The most common network band until the mid-2000s was GSM. However, Japan never had a network that was GSM compatible. If you have a GSM phone, you will not be able to use it in Japan.
Buying a SIM Free Phone in Japan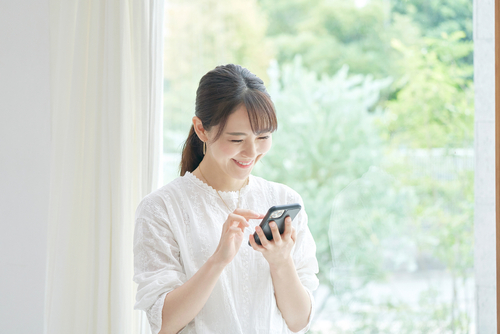 As I have already mentioned before, if you buy your smartphone from any of the major mobile carriers like Docomo and Softbank, your phone will be SIM blocked.
You can only request them to unlock the same after a certain period of time. This time period is normally after hundred days or unless the phone is fully paid off.
During this time, you cannot use the phone with another carriers' SIM card. There are several places from where you can purchase SIM free phones in Japan and I have listed them all for you.
If your service provider does not unlock your phone or if you are new to Japan and do not know how to purchase a phone or how to go about the whole business, I strongly recommend that you get yourself a SIM free phone.
You must do this before you go and find yourself a SIM card or contract. Using a SIM-free phone will give you greater options in terms of network. 
Apart from this, it also makes it easier for you to cancel your contract if the service provider does not meet your expectations.
Do's And Don'ts Of Buying A SIM Free Smartphone In Japan
There are some companies that are not very reputable and so you cannot trust them blindly without researching properly first.
The one company that I would highly encourage you to avoid is Expansys.
When you look at it, the brand seems to be extremely popular and in high demand when it comes to SIM-free phones. The prices of the phones available at Expansys are also very low as compared to the market rate. 
However, the website is targeted towards Japanese domestic customers and is completely in Japanese. most of the phones that they sell do not have Japanese language functionality.
Also, these phones do not function completely on Japanese networks and are not truly SIM free phones. These are actually manually unlocked phones from foreign carriers such as China mobile but are showcased as SIM-free phones. 
Most of these phones are not designed to work in Japan. If you do not take heed of this, you will end up losing a lot of your money.
Another place that I would like you to avoid is the basic electronics stores such as Big Camera, Yodobashi Camera, and Sofmap. I strongly recommend against going to these places because of their lack of honesty.
These places have a considerable selection of second-hand phones, but the prices are slightly cheaper than what you would pay for first-hand pieces. You can find the same items available here at a fraction of the price on Amazon.
Can a foreigner buy a phone in Japan?
Yes, foreigners can buy phones in Japan without any specific restrictions. They can purchase phones outright or enter into a contract with a mobile service provider. Some phones may be locked to specific networks, so compatibility should be checked. Language options may vary, but many smartphones offer English settings. Overall, foreigners should have no major obstacles in buying a phone in Japan.
How can a foreigner get a SIM card in Japan?
Foreigners can obtain a SIM card in Japan through mobile service providers, online retailers, or SIM card vending machines. They should check phone compatibility, compare plans, and provide identification when necessary.
Conclusion
SIM-free phones really pay off well if you do your research well in advance. It is very important to be very thorough with the entire phone process in Japan before you get scammed. 
Do not jump in at the first opportunity that you get or else you will end up losing a lot of money. Do not let your enthusiasm get the better of you. It is very important to be careful and not be impulsive about buying your phone. Take your time, research well, shop around, and then see what you can find.
In this guide, I have tried to bring to your knowledge the different aspects of buying SIM free phones in Japan. I have also mentioned the different places that you can try out and the places that you need to avoid.
I hope it really helped you and if you are looking for a SIM free phone for yourself, do not forget to follow the steps that I mentioned. These tips can really help you get your perfect SIM free phone that works in Japan without losing your money.