Here's a guide to abortion in Japan for foreigners. Read this detailed guide before you go through the surgical procedure of abortion in Japan.
Abortion is not a very pleasant topic to talk about, no matter where in the world you are. When you are a foreigner in Japan, being faced with an unwanted pregnancy can be quite scary.
This is one dilemma I would never want to face in my life, especially when I am not on my home grounds. If, just in case, this scenario does happen with you, do not fret if you're getting an abortion in Japan.
How to get an abortion in Japan for foreigners?
The process of getting an abortion in Japan for foreigners is the same as for Japanese citizens. Abortion is legal in Japan up to 21 weeks and 6 days of pregnancy. To get an abortion in Japan, a woman must have counseling and give her written consent. She must also wait 24 hours after the counseling before she can give her consent. There are a few different ways to get an abortion in Japan, including going to a public hospital or clinic, or a private hospital or clinic.
I have brought you all the information that you may need to combat this fear and to help you with the process.
I know that for many people, being pregnant is one of the biggest joys in life. It really comes in as great news. This one piece of news can help you begin a new chapter in your life in Japan.
However, this is not the same for everyone. For some women, carrying an unwanted or unplanned pregnancy can seem like the biggest burden in the world.
There are so many reasons for you to be terrified by the thought of being pregnant – financial constraints, social pressure, health, or personal reasons. In case you go through this, there are options for you to consider.
Although the birth rates are low, abortion rate in Japan is pretty high. You can get an emergency pill in Japan if you have a feeling of getting pregnant after intimacy within 72 hours or less. In case of miscarriage in Japan, one can opt for abortion.
Abortion rules, regulations, and attitudes of people regarding this may be different in your home country; these rules in Japan could be more or less lenient than what you are used to. Abortion in Japan is legal if you are getting into it due to health issues.
It is also legal if the cause of pregnancy is rape or incest. You can also get aborted if you are facing economic or social problems. Abortion in Japan is not uncommon either. It is, however, questionable fur to underreporting.
If, due to unavoidable circumstances, you have to go through this scary process, here is all that you need to know. Here's some basic information for you to help you get through this process.
Continue reading and you shall know how to be prepared for this situation.
Abortion In Japan For Foreigners
What to Know Before Getting An Abortion in Japan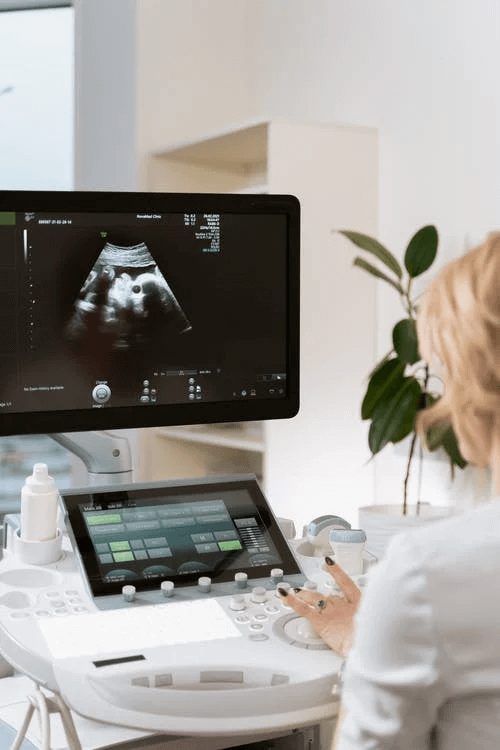 If you think you are pregnant and want to get through the process of termination, you need to act quickly. Once you reach further in your pregnancy, it can be quite difficult to get into that process. The termination process also becomes more expensive.
The abortion pill, which is quite popular in the west, is not available in Japan. The only option that you have here is surgical abortion, which you can go through in any ob-gyn clinics in Tokyo.
You can legally get aborted until the third trimester, after which Japan only allows abortion if the life of the mother is under any threat.
Also, you might not have heard of this before, and it might also come as quite a shock, but Japan requires the consent of the father for an abortion to be performed. However, there is an exception to it.
There is no consent required from the father if you can prove in a document that the father of the child is missing, deceased, or that the pregnancy is a result of rape. Even though this is said, the clinic never verifies who the actual father of the child is.
This can come in quite handy if you are not very comfortable with involving the actual father of the child. You can simply bring in your male friend to sign the consent form.
When you go to book an appointment at the clinic for your abortion, the staff will give you instructions as to where you can obtain your consent form and what all would you require to being on the day of the appointment. Usually, you can easily download the form from the hospital's website.
How much does an abortion cost in Japan?
The cost of abortion in Japan varies depending on the clinic or hospital where it is performed, but it generally ranges from 100,000 yen to 200,000 yen (about $900 to $1,800).
The cost may be higher for later-term abortions or for procedures that are performed laparoscopically or hysteroscopically.
It is because once you reach the second trimester, the process becomes more complex, which could result in additional hospital services if you're getting an abortion in Japan. 
Abortions are not covered by Japanese public health insurance, so patients must pay for them out of pocket.
Here are some of the factors that can affect the cost of abortion in Japan:
Clinic or hospital: The cost of abortion varies from clinic to clinic and hospital to hospital. Some clinics may charge a lower fee for abortions, while others may charge a higher fee.
Term of pregnancy: The cost of abortion also varies depending on the term of pregnancy. Abortions performed during the first trimester are generally less expensive than abortions performed later in the pregnancy.
Method of abortion: The cost of abortion can also vary depending on the method used to perform the procedure. Surgical abortions are generally more expensive than medical abortions.
Anesthesia: If anesthesia is required for the abortion procedure, the cost of the anesthesia will be added to the overall cost of the abortion.
If you are considering an abortion in Japan, it is important to do your research and compare prices from different clinics or hospitals. You should also ask about any additional fees that may be associated with the procedure, such as the cost of anesthesia or laboratory tests.thumb_upthumb_downuploadGoogle itmore_vert
The Procedure for Getting An Abortion in Japan
What is the actual prodedure if you're getting an abortion in Japan?
First-trimester abortions can usually be completed within half a day. The exact procedure and process vary from one clinic to another. It also depends on your individual condition, but this is what you can expect on the day that you go for the procedure.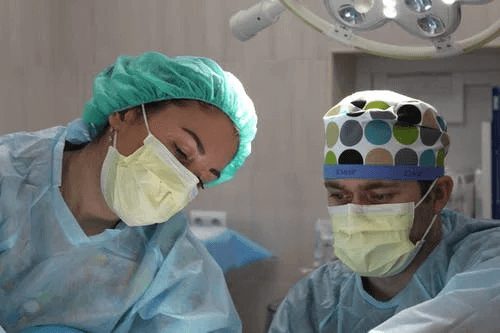 When you reach the clinic for your appointment, you will be taken to a separate room. Here, a nurse will come and confirm all your documents, with the consent form being the most important one.
She will also ask you a few questions regarding your general health, any allergies you may have, and other health-related concerns.
The nurse will also collect the payment for the procedure and will help you get changed and ready to finally meet the doctor.
Once you are inside the doctor's room, you will be placed on an IV. You will also be given medication and you will have time to rest for about two hours until your cervix softens. You will also be given anesthesia.
Once the procedure is completed, you can rest in a separate room to help regain your lost strength. It is quite normal to experience some bleeding after the procedure. You may need to bring your own sanitary towels, so it is better to confirm in advance. 
In the coming days, you will be provided medication by the clinic to help in the healing process and to help you avoid any kind of infection.
You may also need to visit the clinic again in a week for a check-up. This is done to ensure that there are no complications and that you are healing well.
You will also not be able to drive after the surgery. If you have to travel, it is a good idea to ask a friend or partner to pick you up and help you reach your destination safely. You need to ask a friend's aid even if you plan on using public transport.
As mentioned before, getting aborted when you have reached the second trimester can be quite a complex procedure. It is also costlier and it may require you to stay in the hospital for a few days. You will also require the provision of a death certificate of a fetus.
If you wish, you can also get the fetus placed in a cemetery.
Clinics for Abortion in Japan
Here are some ob-gyn clinics in Tokyo that you can check out in case you need to go through an abortion. While most of these clinics have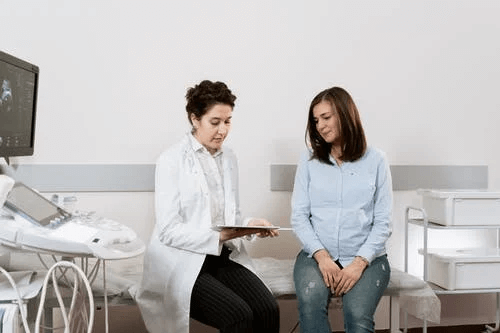 English language support, please note that it is possible for the staff to not converse in English. You may want to call in advance to discuss your language options. Check out these clinics if you're getting an abortion in Japan.
Interpretation of Pregnancy with Language Barriers
Interpreting if you're getting an abortion in Japan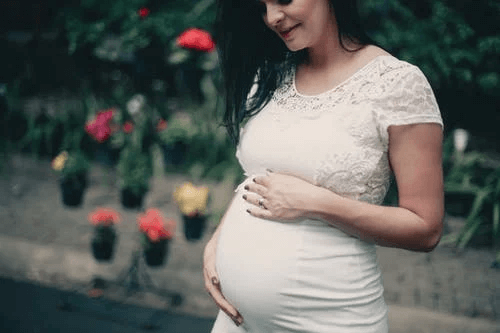 If you cannot find an ob-gyn who cannot talk in English, you can opt for medical translation. You can look for this service at Japan Health Info if you are up to 10 weeks pregnant.
They may be able to help you get a health provider to help you with your abortion in Japan.
Aftercare and Psychological Support After Getting An ABorting in Japan
Your ob-gyn will give you medication to help ease out all and any physical after-effects that you may go through after the abortion process. However, you may also need to get psychological support.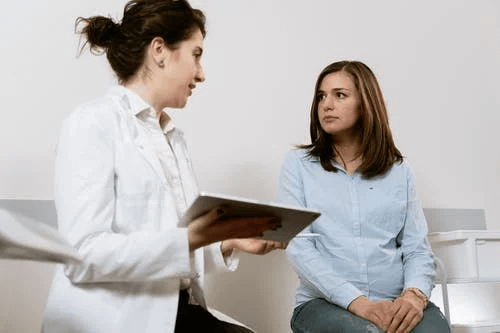 Most women, who have adopted for abortion on their own will, feel a sense of relief after it is all over. However, it is quite normal to go through a range of emotions after aborting your pregnancy.
You may want to talk to your partner about how you are feeling. You can also choose a trusted friend or family member to share your feelings.
If you think that the psychological effects of abortion are hampering your daily life and activities, you may want to reach out to English language mental health resources in Tokyo. One of them is TELL Japan.
Is abortion legal in Japan?
Yes, abortion is legal in Japan under certain circumstances. It is legal up to 22 weeks of pregnancy if the woman's life or health is at risk, or if the pregnancy is the result of rape or incest. After 22 weeks, abortion is only legal if the fetus has a serious abnormality.
Is birth control legal in Japan?
Yes, birth control is legal in Japan. However, it was only legalized in 1999 and is not covered by health insurance. As a result, it can be expensive for women to access. Birth control in Japan requires a prescription and costs around ¥10,000. However, it is not available in Japan.
How to stop pregnancy in Japan?
If a woman wants to stop her pregnancy in Japan, she should visit the ladies clinic or gynaecologist for consultation. The abortion procedure is not covered in health insurance and not all the hospitals have abortion clinics. One must act according to the suggestion of their respective consultants/doctors.
How are abortions performed in Japan?
Until recently, a surgical procedure was the only option for abortion in Japan. However, in April 2023, the Japanese government approved the use of an abortion pill, Mifepristone, which can be used to terminate a pregnancy up to 9 weeks gestation.
The abortion pill works by blocking the effects of progesterone, a hormone that is necessary for pregnancy to continue. Mifepristone is taken orally, and then 48 hours later, the woman takes a second medication, Misoprostol, which causes the uterus to contract and expel the pregnancy.
The abortion pill is a safe and effective method of abortion. It is estimated to be 95% effective in terminating a pregnancy. The most common side effects of the abortion pill are cramping, bleeding, and nausea.
What is the unwanted pregnancy rate in Japan?
The unwanted pregnancy rate in Japan is estimated to be 46.2%. This means that nearly half of all pregnancies in Japan are unplanned. There are a number of factors that contribute to the high rate of unplanned pregnancy in Japan, including:
Lack of access to contraception: According to a 2014 study, only 3% of women in Japan use oral contraceptives. This is significantly lower than the rate of contraceptive use in other developed countries.
Early sexual initiation: The average age of first sexual intercourse in Japan is 15. This is younger than the average age of first sexual intercourse in many other developed countries.
Negative attitudes towards abortion: Abortion is legal in Japan, but it is not widely accepted. This can make it difficult for women who are considering an abortion to access the care they need.
What is the history of abortion in Japan?
In the late 19th century, Japan began adopting Western medical practices and enacted its first anti-abortion law in 1880, criminalizing the act except in cases where the woman's life was at risk. The law was amended in 1948, legalizing abortion under certain circumstances, such as medical, economic, and social reasons, with the approval of medical professionals.
In 1996, the law was further revised to allow abortions within the first 22 weeks of pregnancy. Abortion remains legal and accessible in Japan, although it is subject to various regulations and requirements.
Abortion in Japan – Yes or No?
It can be quite taboo to think about or even talk about terminating your pregnancy. It can bring about quite a lot of complex feelings and emotions that may be quite difficult for you to cope up with.
If you are going through this time period, do not disregard your emotions. Every feeling and every emotion you are feeling are completely valid. Even if you feel nothing, do not think that there is something wrong. Even that is completely valid.
Going through an unplanned or unwanted pregnancy, especially when you are in a foreign country, can be quite terrifying. However, rest assured that you are not alone in this. Also, there are many safe and legal options to help you deal with it.
You also get language support to help you get through this easily. Getting an abortion in Japan is not as difficult honestly!
Also Read: