Wondering about the cost of Invisalign in Japan? Well, check out below the prices, benefits, top clinics and a lot more. Read further to know more about it.
Are you someone who isn't happy about your teeth alignment? or you're constantly avoiding to smile because you're insecure about your teeth? In any of these cases, you must have wondered about getting braces right?
But then again, braces are visible and it hurts a lot because of its metal frames. It also might not suit you and further unhappy you with how you look. Don't worry, there is a solution to your problem, you can opt for Invisalign.
What is the cost of Invisalign in Japan?
The highest cost of Invisalign in Japan is approximately 2,000,000 Japanese Yen. The average cost of Invisalign is between 1,200,000 JPY to 1,800,000 JPY. Counselling costs 5,000 JPY or free if introduced by existing patients. Precise examination costs about 50,000 JPY. Lowest cost of Invisalign Japan costs 1,000,000 JPY and additional 100,000 if a difficult case is required, otherwise 70,000 JPY for an easy case. The average cost of Invisalign in Japan for kids below 10 years is 400,000 JPY.
These are invisible and removable teeth frames that align your teeth and are really effective. I've been using invisalign for 4 months now and in the next two or three months, I'll be free of them as well. 
I have had braces in the past because of my front teeth which is perfectly fine now and I am thankful for the right decision as I have zero regrets.
Thanks to this – English Speaking Orthodontist in Tokyo.
The results have been shocking because my teeth have started to go back in position. I'd recommend everyone to go for it and give your teeth the change it wants. Trust me, you're going to love it.
Cost Of Invisalign In Japan
So, without further ado, let's find out the cost of Invisalign in Japan below.
Invisalign and it's cost in Japan
So before knowing what is the cost of invisalign in Japan, let's talk a little bit about the frame itself.
Invisalign is an orthodontic device that is a form of dental braces that are transparent and made out of plastic to adjust the teeth in line. It came to Japan back in 2006 and is pretty famous now as most people don't want the pain of braces.
They are comfortable and have satisfactory results without wired brackets like that in a typical braces. However, it can't be used if you have major teeth alignment problems like crooked or dismantled teeth.
The maintenance of invisalign is pretty easy, all you need to do is clean them once a week. These aligners don't let the food get stuck on them to irritate you as well. Once a week, just dip your invisalign in a bleaching solution to get rid of the yellow stains and you're set.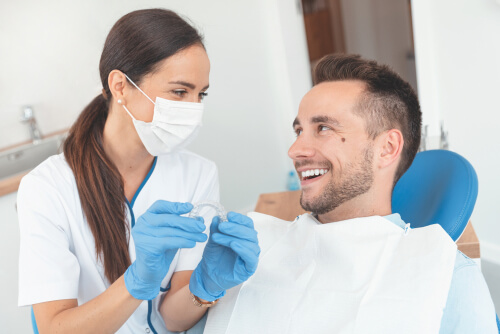 Now, let's move on to the cost of Invisalign in Japan:
The highest cost of invisalign in Japan is about 2,000,000 JPY which is quite expensive. Otherwise, the average cost lies somewhere between 1,200,000 JPY to 1,80,000 JPY.
The cost of invisalign in Japan breakdown structure looks like this:
Counselling of the teeth costs upto 5,000 JPY but it is often free in most of the clinics if you're recommended by another patient of the clinic. Precise examination of the teeth cost around 55,000 JPY or 50,000 JPY if you've paid the counselling fees.
In precise examination they study your teeth and find out which type of invisalign would be best for you and a few other examinations of teeth before moving further.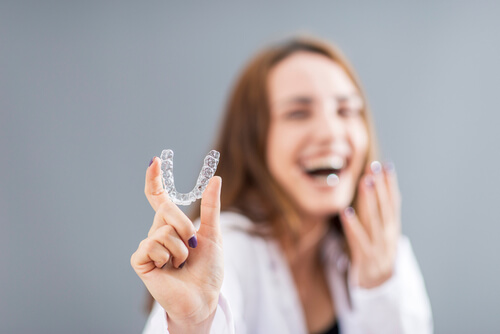 Then they move on to putting the invisalign which costs 1,000,000 JPY additional cost of 1,00,000 JPY to be paid if you require a difficult case invisalign and 7,000,000 JPY for an easy case.
Cost of invisalign in Japan for kids under 10 years is around 400,000 JPY. You can also opt for home whitening that costs upto 10,000 JPY for the patients who've opted for invisalign.
Remember that the cost of invisalign in Japan mentioned here is tax excluded. Tax shall be levied on your service according to standard rates.
Related: Cost Of Dental Implants In Japan
Why People Prefer Invisalign in Japan
After knowing about the cost of invisalign in Japan, let's learn why most of the people prefer having an invisalign rather than typical braces.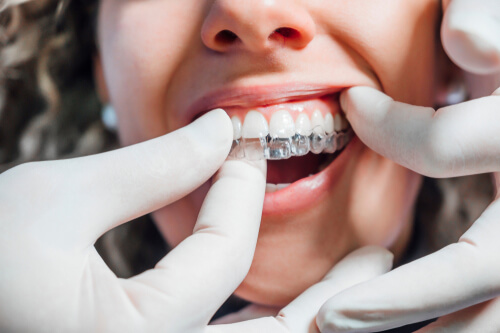 The treatment is not noticeable, just like Invisalign. The treatment is also of a very short duration of about 6 months, or if required maximum 12 months. Traditional braces treatment time is at least 2 years.
It's virtually clear so it doesn't make you different from others. You can have it and nobody will know how your teeth get straightened.
Visiting a doctor once in 3 months while in traditional braces, you need to visit every month which is not the case with Invisalign. Once in 3 months is good.
Invisalign doesn't bother your lifestyle as it feels nothing on the teeth. You can enjoy your meals and do all that you keep doing regularly. The traditional braces restrict you to have a few food items.
Invisalign has reduced pain unlike conventional braces. It's adjusted within a few days and feels comfortable. There's no pain or discomfort once it's fixed.
It is safe and removable wherever you don't want them while traditional braces are not removable.
Invisalign promotes better dental health as it eliminates crowding and gaps and is much more convenient to take care of your teeth.
Tips on Getting the Most Out of Your Invisalign in Japan
Here are some tips to keep in mind to get the most out of your invisalign. They are: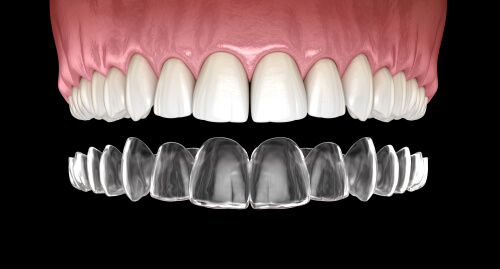 Keeping a track of your invisalign schedule: The trays are changed very often and keeping a track will help you get them changed on time and also track results of progress. Keep an alarm or reminders to track your schedules.
Let the invisalign stay for 22 hours per day: Don't remove your invisalign a lot in a day but you can remove 2 hours per day for relaxing your mouth or if you have special occasions to attend.
Keep a retainer case with you: This is to avoid losing them in case you've removed them.
Keep your invisalign clean: Religiously clean them to remove yellow stains and other dirt by putting them into a bleaching solution every once a week.
Keep your teeth clean: Maintaining teeth hygiene is very important when you have an invisalign on. Drink a lot of water and include healthy food in your diet. Avoid having coloured food items that will stain your teeth.
Use whitening toothpastes: Your invisalign trays will keep remnants of the toothpastes like fluoride and other whitening agents that will help you keep your teeth white and avoid yellow stains.
Use retainers after you finish your treatment: This is essential to prevent going back to the earlier situation of the teeth and maintain the treatment. This is because teeth have a constant tendency to shift back to their older position.
If you want to know more about the treatment plan and the cost of the orthodontics treatment in Japan, set up an initial consult with an English speaking dentist on 365dentist HERE.
Cost Of Invisalign In Japan: FAQs
Is Invisalign available in Japan?
Yes, Invisalign is available in Japan and came back in 2006. A lot of Japanese people are getting invisalign because it minimises discomfort, allows you to be removed by yourself, doesn't stand out and lets you live your usual lifestyle without interference. 
How painful is Invisalign?
Invisalign is not painful but can leave your teeth feeling sore. It might feel a little uncomfortable in the beginning but later, it's just normal and doesn't feel like there's something in the teeth. 
Can Invisalign be done in 6 months?
Invisalign is an amazing treatment to get your teeth aligned. The treatment can be a short 6 months but it depends on individual to individual. The shortest treatment duration is about 6 months. 
Can you eat with Invisalign in?
Eating with invisalign on can be harmful. It can damage your trays as the pressure exerted while chewing is a lot so it's advisable to remove them and eat your food as you don't want cracks in your trays. You can eat everything once your trays are removed. 
Does Invisalign make teeth yellow?
Invisalign can become yellow during your treatment which can stain your teeth further. Smoking can surely make your teeth stained as well. It's advised to use whitening toothpaste to maintain your teeth.
Cost of Invisalign in Tokyo, Osaka, Yokohama, and Fukuoka
Invisalign has become a new trend nowadays that beats the old fashioned and conventional wired braces. These are for sure the most comfortable, painless, convenient and easy to use aligners.
Each city in Japan has different price ranges. It all boils down to clinic location and the experience of Japanese dentist. Whether they are the pro in this treatment.
I suggest you go for these aligners and you'd definitely come back to thank me when you're able to smile again with your aligned teeth and zero insecurities. These actually work!
Hope this article- Cost of invisalign in Japan helped you in knowing more than just the prices and informed you about the aligners.
Have a Happy Smile!
Also Read: