If you're wondering what is the cost of teeth whitening in Japan? Here's a descriptive article about the same here.
Teeth are one of the most essential parts of us as it is very vividly noticeable and keeping it clean creates a great impression.
People who don't have it perfectly gifted often get teeth straightening, dental braces, a whitening or other things. This makes them more confident about themselves in front of other people.
What is the cost of teeth whitening in Japan?
The cost of teeth whitening in Japan for perfect cleaning is 12,000 yen and complete cleaning (perfect cleaning and airflow) is 15,000 yen. However, it also depends upon the type of cleaning. So, home cleaning costs up to 20,000 yen, office cleanings costs 33,000 yen and dual cleaning costs up to 55,000 yen.
Before going deep into what is the cost of teeth whitening in Japan, let's first get to know what teeth whitening is, actually!
Related: Check out these Best Japanese toothpaste that will help you keep your teeth clean!
Teeth Whitening
Teeth whitening is a process where stained teeth are rinsed or cleaned with the help of various dentist products suitable for an individual. In this process, there are methods like rinses, strips, trays, etc to make people smile openly.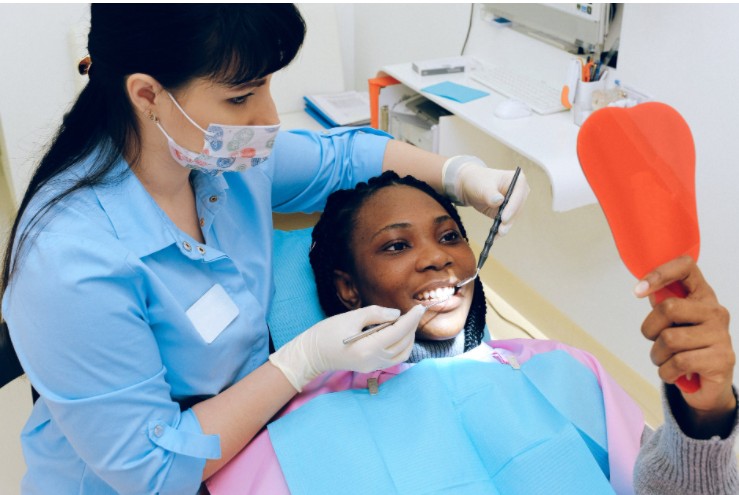 This process is opted by every second person these days and is quite popular. Our face influences what we do in our lives and surely nobody likes yellow-stained teeth.
When we talk, smile, or laugh, our mouth becomes the centre of attention and people notice it. This leads to embarrassment in public and that is why getting your teeth whitened is a great option.
So, Let's check out what is the cost of teeth whitening in Japan.
Cost Of Teeth Whitening In Japan
There are different ways of getting the teeth whitening process done. Although it is not highly recommended because of its effects on the strength of your teeth, people still opt for it.
In total, here we have three types of teeth whitening processes that have different advantages and cost of teeth whitening in Japan.
Also, to keep in mind, teeth whitening should be done to people who have strong teeth like the ones who have already something or other to their teeth would be at high risk. Here, we have three types and cost of teeth whitening in Japan to discuss:
Cost of Teeth Whitening in Japan: Price List
| | |
| --- | --- |
| Type | Price |
| Perfect Cleaning | 12,000 Yen |
| Complete Cleaning (Perfect Cleaning and Air Flow) | 15,000 Yen |
| | | |
| --- | --- | --- |
| Type of Whitening Method | What is it? | Price |
| Home Whitening | You have to wear whitening trays at home that are filled with whitening gel. These trays have to be worn for one to two weeks. | 20,000 Yen – Full Mouth |
| Dual Whitening | This is one of the most powerful and effective ways of whitening your teeth. As a base, we apply home whitening. And then, in a designed interval, we use office whitening technique to give you the best results. To reduce the chances of hypersensitivity, we use a special powder for office whitening. | 55,000 Yen – Full Mouth |
| Office Whitening | With Office Whitening, you can get the desired results in only one session. If you do not have time or find yourself unable to wear mouth trays, you can go for this option. | 30,000 Yen – Full Mouth |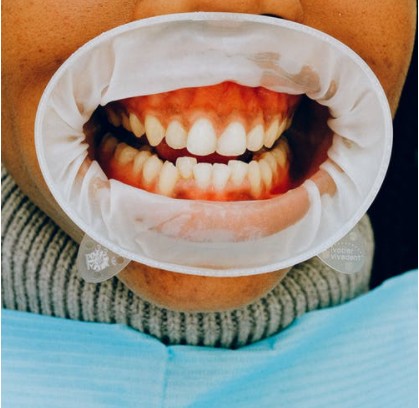 Cost of Home Whitening
When we talk about home whitening, it is about using products like toothpaste, gels, strips, and others to clean the teeth because they help in removing the yellowish stains.
You will be advised to use the toothpaste for a regular 2 to 3 weeks to see a difference in your teeth shade. Generally, this process is quite good as it brings you about 6 to 7 shade lighter.
In some of the toothpaste, there are gels mixed that contain chemicals that help in eliminating stains successfully. Professionally prescribed toothpaste contains hydrogen peroxide and carbamide peroxide to lighten up the shade.
This also keeps your gum healthy. Other than toothpaste, there are mouthwashes and whitening gels that are prescribed by the dentist. While following these steps regularly, results are seen faster and they also last for months.
Mouthwashes recommended by dentists are great for teeth whitening and also fresh breath. They help in eliminating the problems of plague in your gum as regular swishing of the liquid doesn't let the plague set in the gum.
The cost of teeth whitening in Japan is decent, much lesser than the dual one.
Regarding the cost of teeth whitening in Japan at home, is around 15,000 to 20,000 yen per month with some additional charges. This process is successful almost every single time when it is followed religiously.
Also, this is one of the most beneficial teeth whitening processes among the other ones. One advantage that you get by having this process done is not visiting the dentist every week.
Cost of Office Whitening
Talking about office whitening. It is completely different from home whitening. First of all, you will be handled by professional dentists and not have to do anything from your side. This one is a great choice for people who cannot visit the dentist regularly.
In this treatment, the doctor will take the size of your teeth and will make a cap like a mouthpiece to be attached to the mouth. This is a one time process and doesn't take very long. They use highly concentrated drugs for treatment.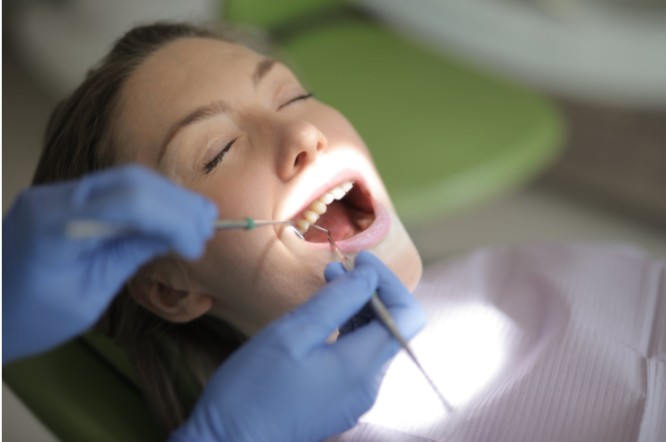 In a very less period of time, you will have shiny white teeth! In-home whitening procedures, hydrogen peroxide is used in toothpaste, rinses, strips, and other remedies. In this procedure, drugs have a high dose of hydrogen peroxide.
Although this process takes less time and has many other advantages, still, as compared to the home whitening, this one is less satisfactory and the results don't last long.
The cost is almost similar to the home whitening process and gets increased with extra modifications. The cost of teeth whitening in Japan at the office is between 30,000 and 70,000 yen.
Also, since the results do not stay for a long period, you will have to visit the clinic regularly and get it done every time. The cost of teeth whitening in Japan at the office is less as the customer visits the dentists.
Cost of Dual Whitening
This process of teeth whitening is more profitable than the above two described. In dual whitening treatment, the patient gets both types of treatment, home, and office whitening.
So, you are being taken care of by a dentist also and you yourself also work on it. In this procedure, the patient has to visit the dentist's clinic on a regular basis and also use the drugs and other products for rinsing and cleansing, such as toothpaste, mouthwashes, etc.
Double the care, better the results. Also, the results are absolutely satisfactory and there is no chance of disappointment. Dual whitening removes the stains and fights plague from within and doesn't leave any residue after the treatment.
You will, for sure, enjoy beautiful, white, and shiny teeth for a very long time. Other than that, this process also has chances of reducing hypersensitivity which is always a plus!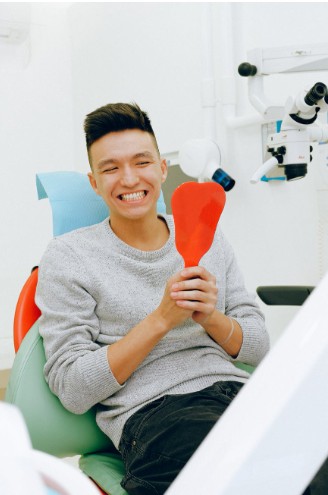 Talking about the cost of this process in Japan, it obviously is higher than the other two treatments. To be specific, the cost of teeth whitening in Japan of dual is around 50,000 to 100,000 yen and can also be more than this.
It all depends upon the improvement taking place and how healthy your teeth are.
Cost of Teeth Whitening in Japan: Salon Versus Dental
There is also an option of getting teeth whitening treatment at a normal salon rather than consulting a professional dentist. This process in the salon is not very costly as it only requires you to spend around 2000 to 5000 yen every time you do a cleaning.
This method is also different from what is done in the dental clinic. Salon uses titanium oxide and polyphosphoric acid to make your teeth white and also uses LED irradiation to clean and change the shade.
This is also quite popular among the people of Japan because of the cost of teeth whitening in Japan. This process is also called self-whitening.
Maintenance Cost Teeth Whitening in Japan
Well, after getting the treatment done, you need to be very careful while eating and maintaining that whiteness that you just gained. Dentures in Japan are pretty expensive.
But that is not for free! In maintaining your teeth, the cost of teeth whitening in Japan of the following are: for home whitening, it is around 10,000 to 15,000 yen per year depending upon teeth type.
In this, you will be checked by the doctor and get the refills of your prescribed products. For office whitening also, you will go for dentist appointments and get a little maintenance done and that will cost you around 15.000 to 30,000 yen per year.
For the last one, which is dual whitening, the cost of teeth whitening in Japan around 10,000 to 30,000 yen every year.
Steps to Maintain Teeth Whiteness
Other than just getting your teeth maintenance at the doctor's clinic, you should also pay a lot of attention to keeping the shade intact. You can also get a teeth whitening kit for maintenance.
Always keep a check on what you are eating. Do regular brushing of teeth and using mouthwashes to not let any kind of plague get piled inside your mouth. If you maintain your teeth well, your cost of teeth whitening in Japan will be none.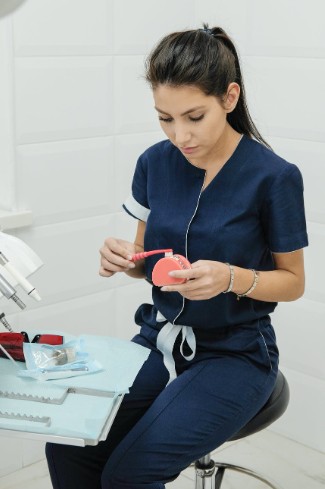 Rinsing your mouth twice a day is a great option to keep yourself away from plague and bad breath.
Also, make it a habit of using teeth whitening toothpaste or rinse once a week to maintain the color. Your cost of teeth whitening in Japan will be none if you maintain them well.
Teeth Whitening Insurance in Japan
Since the focus is on the cost of teeth whitening in Japan, the country does not provide the facility of teeth whitening insurance. But it does provide general insurance that covers the cost of both general and customized treatments.
The process is very easy. All you have to do is book a dental appointment and tell the doctor about your problem. Teeth whitening is a free practice and is not covered under this insurance.
Preventive Measures to Take in Teeth Whitening At Salon
After knowing about the cost of teeth whitening in Japan, let's talk about precautions. Although teeth whitening is done at the salon is cheap and affordable but it still needs a lot of care to be taken.
Whitening at the clinic uses hydrogen peroxide which cleans and brings a lighter shade to the teeth and also protects them from other tooth problems. Self whitening is just a cleaning process.
So, whenever you plan to go for teeth whitening, do keep a check on the pros and cons of both methods and decide.
Get beautiful teeth and flaunt your smile confidently now!
Why is Teeth Whitening Beneficial?
Teeth whitening has grabbed a lot of attention these days and is opted by many people because of some obvious reasons. One of the reasons why people opt for is to enhance the beauty of their face and personality.
Nobody likes yellowish stained teeth, and to keep yourself away from social, professional, and romantic embarrassment, this is a great option. One of the other benefits of teeth whitening is it helps in maintaining healthy teeth.
When you take care of your teeth, you get the result of eliminating the plague and keeping your whole mouth healthy all day.
It reduces bad breath that many people suffer because of an unhealthy mouth. There is also an option of zoom teeth whitening in Japan, however, you can also opt for tooth extraction in Tokyo if your tooth is decaying.
Professional teeth whitening treatment is always a great option if you do not want to face risks in the future. It is safe and even comfortable. Also, you can afford it pretty nicely. Getting this treatment also works for your mental health.
Smile to Kill!
Teeth whitening is one of the most popular procedures done by people across the planet to get a beautiful and killer smile. In Japan, this process is extremely popular. Going through this process helps you get teeth that are white and bright.
You no longer have to hide that pretty smile of yours. The teeth whitening solutions available in Japan help you get rid of stains in your teeth.
I hope this guide- the cost of teeth whitening in Japan, helped you find out the different options available to you and the cost of each option. So, are you ready to flaunt that smile?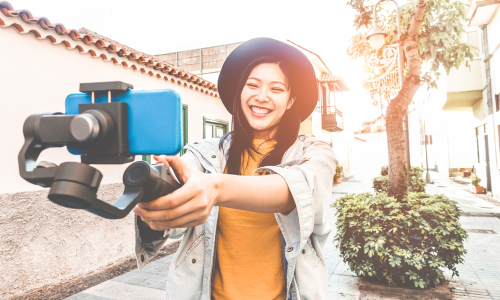 Hiya! I'm the main author of Japan Truly. I love everything Japan and love testing out Japanese products, be it skincare and makeup or gadgets! You'll find reviews of some of the best selling Japanese products (tried and tested) right here!