Learning Japanese? Here are the best Japanese translator apps that can help you with simple conversations!
Japanese is a language worth learning as it is the ninth most spoken language in the world. It will also come in handy on your travels to the beautiful land of Japan.
Now that being said, I must warn you that Japanese is not an easy language to learn. It takes time and a lot of practice to pick up and be able to speak and write it.
That's where translator apps come in. Honestly, translator apps are a godsend for anyone who doesn't have the time to learn an entire language before they need to use it.
Translator apps are a quick and easy way to use a new language without the hassle of fumbling for the right words.
Translator apps are perhaps your best friend when you visit japan and don't know the local language. These apps will help you translate and comprehend what the other person is saying as well as help you form your answer in the local dialect.
We have put together a list of useful and practical Japanese translator apps for you to use. While translator apps are never completely accurate, they are very helpful and tackle language barriers.
Here is our list of the best Japanese translator apps for you to check out!
Best Japanese Translator App: Quick Summary
How did we choose the best Japanese translator app?
Our team of in house experts went over 15 different japanese translator apps. Each of these apps was rated on their ease of use, mode of translation (photo, voice or text), and other user reviews. After much deliberation, we have short listed the following Japanese translator apps.
Through our research we found that FluentU is currency the best Japanese translator app. This app is learner oriented and so easy to use. You can access FluentU on their website or download the iOS app or Android app. 
Best Japanese Translator App
FluentU
FluentU is a learner oriented app that can be downloaded on your smartphones. If you are looking for an app that will act as a translator and dictionary, look no further.
What makes this app so wonderful to use is that it takes videos lie movie trailers, music videos and news and converts them into personalized language lessons. This helps learners to learn the language by listening to it in actual setting sby real speakers. This is a great way to understand and pick up a language quickly.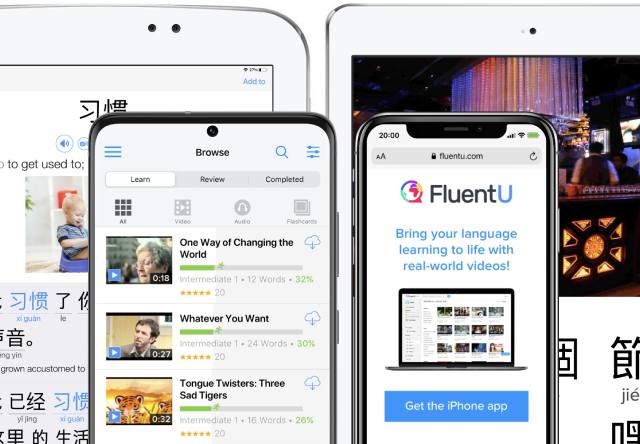 FluentU can be accessed through their official website. Users can try the app for free for the first 2 weeks. The app is also available on the app store for iOS and Android users.
Waygo Translator App
My favorite part of this app is that it allows users to draw kanji characters on the screen before translating it.
This app is ideal for foreigners visiting Japan because you can easily draw characters that you see on sign boards and have them instantly translated.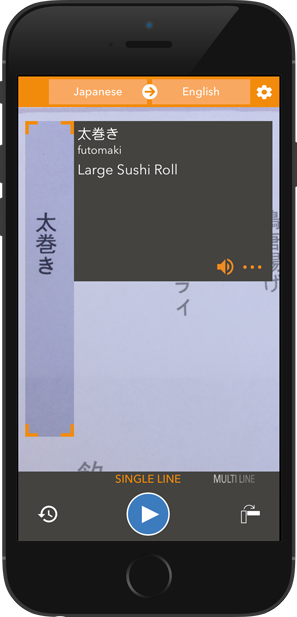 The app also makes use of the camera on your smartphone to read signs and other text in Japanese before giving you a translation.
You can use the app to do 10 free translations a day, after which you will have to buy the app. The app also has an official website for you to check out.
iTranslate
This translation app is not only used for Japanese but can be used for almost every other language out there.
Users have the option of using the microphone, camera or text box on their smartphones to translate.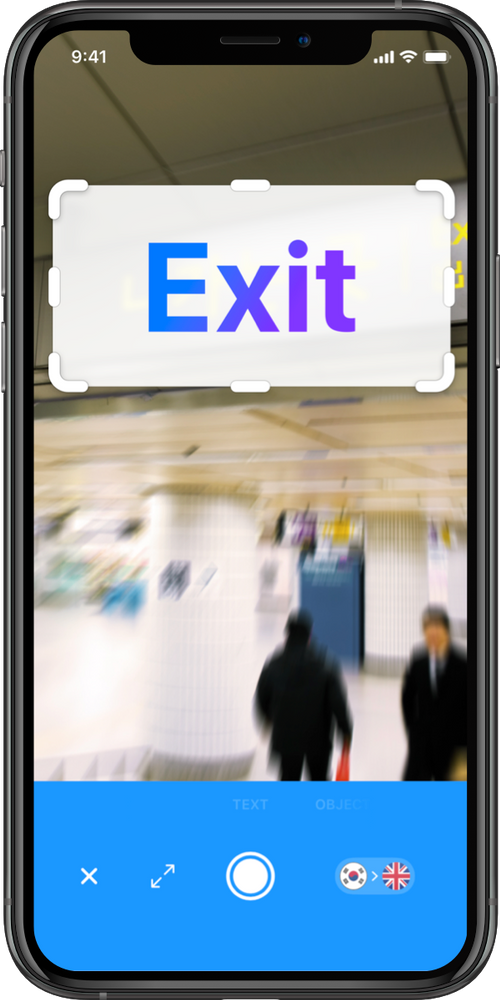 Unlike many of the other translation apps, iTranslate can be used even when your phone is not connected to the internet. All you have to do is download the language pack of your choice and you're good to go.
The app gives users a free trial period before they purchase the paid version to give them a glimpse of how the app works. There is an app for iOS and Android users available on the app store.
Japanese Dictionary Tangorin
A lot of work has gone into making the Japanese radicals aspect of the Tangorin app. It is a dictionary and translator all wrapped up into this one app.
Users can use the app to translate from English to Japanese and vice versa by typing. It has a brilliant and extensive grammar feature that is quite precise.
The only drawback of this Japanese translator app is that there is no provision for audio. So users may not be able to figure out some pronunciations.
Users can make use of tags to narrow down their searches and find the best translations. Another special feature of this app is that examples are provided with the translation for better understanding.
Linguee English Japanese Dictionary
I think we can all agree that we have had enough of those pesky apps when using online translators. This is where Linguee makes its grand entrance.
This translation app boast of its ad free translations that make using the app so much more convenient. It also give users example sentences for every translation and this makes learning the language easier.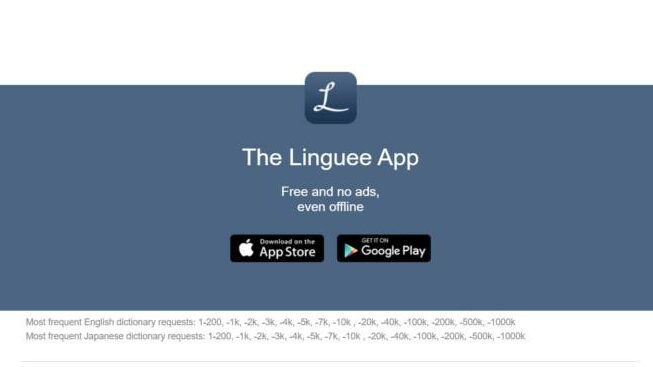 Linguee is a rather comprehensive app and gives users so much more than just translations. The app also gives a list of synonyms along with translations to help users pick the word most suitable for what they are looking for.
More like a dictionary, this translator is great for anyone looking to learn the language with real examples.
Google Translate App
The Google Translate App is perhaps the most famous of all translating apps. Not just Japanese, but this app offers translations for over 100 different languages.
Users have the option of using text, photos and voice as modes of translation. You can simply use your phones camera to scan over text and the optical character recognition (OCR) technology will read and translate the text.
It is free of cost and also works offline. So you can have translations even when you don't have access to the internet.
It also has a audio feature which will read out translations to help with pronunciations and conversations.
Jisho
Jisho is another popular translator app and comes with unique features of its own. It helps users with a lot more specific searches.
Users can do their search for translation by either using the microphone and saying the words or by drawing kanji.
Jisho is rather powerful and not only offers translations but also acts as a dictionary and give advanced grammar information.
The app also has tags that help users identify words classified by word classes. They can also search for words used in the JLPT exams (standardized Japanese Language and Proficiency exams) with this feature.
My favourite part of using this app was that it helps in finding words that you may remember only parts of. You can easily look for that particular kanji character and the meaning of the word.
How to find the best Japanese translator app
Here are some ways to find the best Japanese translator apps:
Don't opt for dictionaries and phrasebooks. Knowing the meaning of a word doesn't guarantee that you will use it the right way. When choosing a translator make sure that it is a translator and not just a dictionary. You will find many translators that also provide examples of how to use the words.
Check out reviews and rating. It is good to first check feedback on the app by other users before you make your choice. You will be able to relate to their experience and see if the app is suitable to your needs. Translators are never 100% accurate. So it is always best to check with other user's experience first.
Make use of free trial periods. It is always best to test the waters beforehand. A lot of the good translator apps require users to purchase it to be able to use it. So before you buy it, try it out for a few days and see if it is suitable for you. Never purchase a translator app unless you have tried it first.
Also Read