Wondering how to play pachinko slots in Japan? Check out a guide that will help you learn pachinko in an easy and fun way. Read further to know more
I had never heard of the game pachinko until my recent visit to Japan. In fact, not many visitors have heard of this game or know how to play pachinko.
How to play pachinko?
To play pachinko, players need to choose the machine first. Then, the players are required to add money (cash only) on the left side of the machine. The next step is to turn the lever on which will fetch you the metal balls. Aim the metal balls on the upper left side of the pachinko board and wait for the ball to hit the jackpot. If the ball does hit the jackpot, collect your prizes.
However, you will be surprised to see that the major cities of the country are packed with pachinko shops with so many madorm pachinko machines where people are religiously playing the game.
Well, if you're wondering pachinko's meaning then let me tell you that. The term pachin is derived from the sound it makes and ko is added as a suffix for small or little.
The name of this game might sound very different to you but believe me, it is a game most of us have grown up playing. This is the Japanese variant of visual pinball.
Does this ring a bell? I used to love playing Pinball for hours and hours on my computer when I was a child. So when I first came across this game in Japan my excitement level knew no bounds.
The flashing lights, swirling sounds, and hundreds of metal balls really can take you back to your childhood. And believe me, this game can really help you experience Japan in a whole new light.
Even though we've all played this game a hundred times on our computers, this is completely different. You have definitely seen anything like this ever. Let's learn how to play pachinko slots below.
How to Play Pachinko?
Basics of Playing Pachinko
Before we move on to teaching how to play pachinko, let's understand the basics.
The almost Japanese version of pinball has slots played on a pachinko slot machine. It first gained popularity in the 1940s. Today, Japan is home to over 12,500 pachinko parlors.
To start the game, the players have to first insert cash into the machine. Doing this will give you small metal balls. You need to use a lever to launch these balls into the machine. What happens next makes me believe in fate and luck.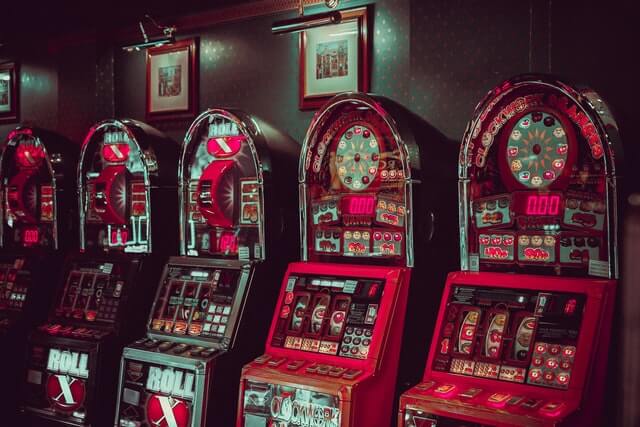 When you launch the balls, some of them go completely out of bounds whereas some will land right into the bonus areas. This results in a chance to win more balls. That's some basic stuff on how to play pachinko.
I love the whole vibe of Pachinko parlors in Japan. It really makes me feel like I am in Vegas; it really does give you the impression of a mini Las Vegas.
Usually, the player cashes out and gets a prize. You can then trade this for other goods at the counter in a pachinko parlor.
Related: Where To Buy Pachinko Machines
DD Fist of North Star Pachinko Machine
Pachinko is not just a game where you learn how to play pachinko and go on with it. It also wraps the Japanese culture all around itself. The anime-themed pachinko gambling machine really takes you inside the powerhouse of Japanese culture.
DD Fist of North Star is a Japanese manga series that is based on the manga series 'Fist of the North Star' that came out in the 1980s.
The pachinko machines in Japan have adopted this manga series and merged these two popular things together to give you a wonderful experience. It creates a pretty intense fandom around pachinko when people see manga and anime adaptations.
I am pretty sure that by knowing all about this brilliant theme, you would definitely want to indulge in a game of pachinko.
How to Use a Pachinko Machine?
Here's all that you need to know about the machine before knowing how to play pachinko:
Put money on the left side of the machine. It only accepts cash.
Press the 'Play' button.
To shoot out the metal balls, you need to turn the lever around. You need to hold it continuously so that the balls keep shooting out.
You need to aim the balls for the upper left area of the Pachinko board.
How to Play Pachinko Slot in Japan?
Choose a Pachinko Machine
The first step to learning how to play pachinko is to choose the right machine for you. In Pachinko parlors, machines are normally classified and differentiated based on their price and their probability of hitting a jackpot.
If you have just started playing pachinko and are in no way an expert, I would recommend that you go for the one yen per ball pachinko gambling machine. This will give you a better experience on how to play pachinko.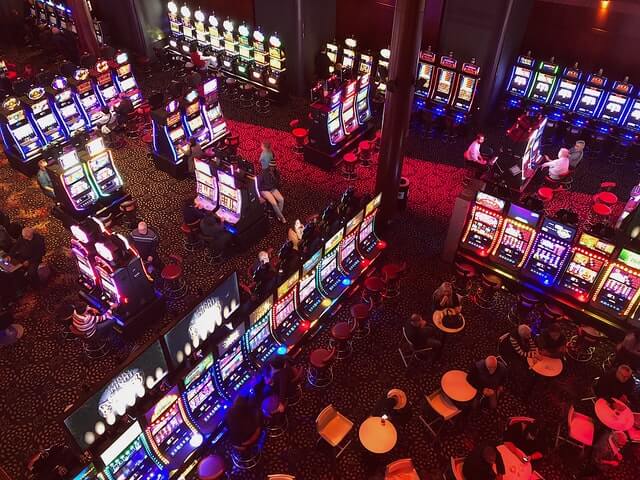 I am completely hopeless when it comes to getting lucky, so I always end up choosing the one yen per ball machine. And believe me, I have not hit the jackpot even once.
But, choosing this machine gives me a good amount of playtime, and I always end up having a great time.
You also need to make sure that you choose a machine that is marked with 1/99, which means that you have a one in 99 chance of hitting the jackpot with every spin.
Remember that the higher the odds, the fewer chances you have of getting a jackpot payout. It might seem a little intimidating on how to play pachinko but trust me, it's not.
Just like in pinball, Pachinko machines have certain themes to them. There could be various songs, animations, as well as slight variations on how the action unfolds. Choose any one machine that catches your attention and grab a seat.
Also before sitting and starting to play, make sure there are no silver balls or other personal effects in the machine.
This could mean that somebody else is already playing or has reserved the seat. So, this was the first step of how to play pachinko, let's move to the next.
Getting Started with Pachinko Slots
Let's learn the next step of how to play pachinko when you're boarded on the machine.
The next thing you need to learn about how to play pachinko is quite simple. All you need to do is insert the money into the slots that are on the side of the machine.
After inserting the money or the loaded IC card, you need to push the small button on the right side of the machine's center console.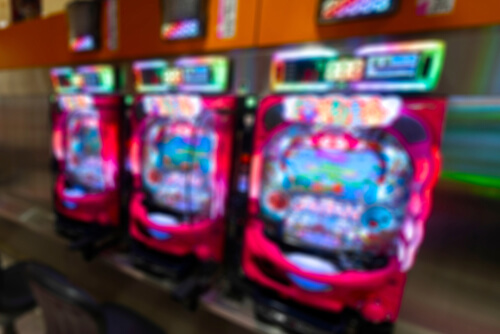 This is known as the tamakashi button. Once you do this, you will get your first set of balls.
When you play pinball, you need to pull the plunger to begin the game. This is not how it happens with pachinko. In this game, you need to turn the knob around that is located at the button-right side of the machine.
This is probably your one great chance at getting the highest rewards. You need to use the right technique right here. The degree to which you turn now determines how far your ball will fly into the playing field.
To get the best benefits, you would want the ball to travel upwards and enter the playing field. The top left corner is the best entry place and is the one that I would recommend you to target.
You just need to get a hang of the game. When you achieve that, you will have the balls coming down the board right in front of you. And if you are luckier than me, you will see that a few of those balls will make their way inside the small hole right in the middle of the playing field.
This hole is known as the gate. To reach the overdrive state, you need to get the balls into this gate. Yes, that was the second step in the guide-how to play pachinko. Now, let's move on to the most interesting part of how to play pachinko.
Hitting Jackpot in Pachinko Machine
If you're learning how to play pachinko slot, this is the step you're really looking forward to, the most interesting one. Let's begin.
As soon as the ball enters the gate right in the middle, it triggers the three jackpot reels. This is usually digital these days.
When I am playing, I really start praying as soon as the jackpot is triggered. You want the three reels to stop on three identical numbers. When this happens, you will win the jackpot and you will receive more balls.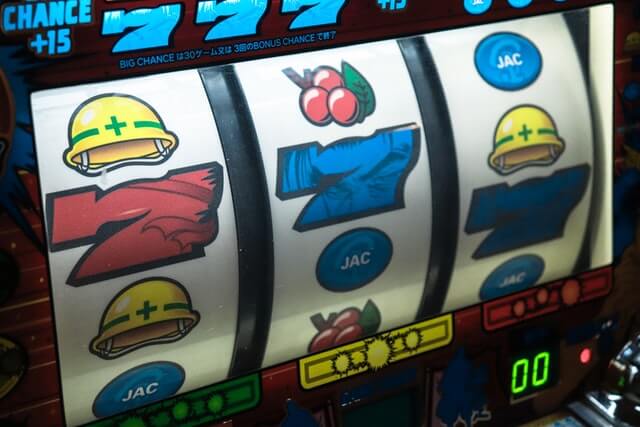 Do you know when you feel extremely tense? It happens when only two identical numbers are revealed in the machine.
Depending on the machine you have chosen, the machine will show your favorite anime characters, game characters, or even your favorite movie stars.
Jackpots trigger payout mode. In this mode, additional slots open up in the playing field. These are known as attackers. When you target these successfully, you get the chance to earn more winnings.
Collecting Your Prizes in Pachinko
When you win a bucket full of tiny silver balls, what do you do next? It is quite simple and extremely exciting.
You can redeem these tiny silver balls to get big prizes. To claim any money that you may have left in the machine, you need to push the refund button.
You can then push the machine's call button to call a staff member. This person will check your winnings and give you a redeemable receipt.
You need to take this receipt to the prize counter. Depending on your winnings, you can choose from the wide range of goods that are on display.
There is also a chance that you may leave the parlor loaded with cheap snacks, as I have done innumerable times. You may also win prizes such as branded electronics.
Added Value and Important Notes
Some parlors have a lot of extra amenities for you. The parlors may have coin lockers for luggage, air conditioning, and free WiFi. You may also have some establishments that have scented air freshener 'showers' to help wipe off any smell of smoke from your clothes.
Also, please remember that a pachinko parlor is an adult-only place. You need to be 18 or over to be able to enter a parlor.
Etiquettes while Playing Pachinko
When you're playing pachinko slot make sure to contain your emotions in yourself. Don't express even if you're happy or sad about your game. You can reach out to "Obasan" if you want to share your anxiety or happiness. 
Don't ever think of kicking over a tray as Pachinko parlors might seem like a casual place but isn't. You are going to hear a lot if you've done so. 
Avoid picking up full trays. A call button is present on top of the pachinko machine that will alert the staff and they'll pick your winnings and keep them behind you and in return hand you over an empty tray.
How to Play Pachinko Slot: FAQ
Is Pachinko a game of skill?
Pachinko is a game of amusement and you don't need any skills to win at pachinko slot machines. But you do require some technique while hitting the lever to aim and control the shot balls.
Can foreigners play pachinko?
The game of pachinko confuses foreigners but Maruhan Shinjuku Toho Building a lot of foreigners can be seen playing, learning, and enjoying the game. There are almost 1160 slots at Maruhan.
How old do you have to be to play pachinko in Japan?
According to Japanese law, you have to be 18 to play pachinko. Due to school regulations and pachinko policies, anyone aged below 18 is debarred to enter pachinko parlors.
Can you win money playing pachinko?
You cannot earn money directly by winning the game of pachinko slots but you can surely profit in hard yens by taking the pachinko price to the exchange counters that are in the same building or somewhere nearby.
How do you win at pachinko?
Some strategies to win at pachinko are to get earplugs along with you, play in new machines, and bring at least 10,000 yen with you to ensure you've enough spins. You can choose a machine that hasn't had many jackpots in recent days and the one that has a high number of spins on that particular day.
Is pachinko truly random?
Pachinko is based on math like how the ball bounces, the time it's taken out and all. But, there are a lot of variable for which a minute change can only make a difference. The numbers are chosen on a random basis for intent and purpose.
Why do the Japanese play pachinko?
Japanese play pachinko for a lot of reasons. It is a fun and relaxing hobby for many people and also helps them feel good about themselves. When you play pachinko, you rely on your own skill instead of relying on the outcome of a game. If you don't win, it's because you didn't play well enough. This can help people who are struggling feel empowered again.
Can you make a living playing pachinko?
You can make a living playing pachinko, but it is not the best way to make a living. In order to get a decent amount of money playing pachinko, you need to win a lot and the easiest way to win is to get hooked. The longer you stay in the pachinko halls, the easier it gets for you to win. Because of this, many pachinko players are gambling addicts.
Is pachinko a skill or luck?
Although the Japanese consider it as a game of luck, it's considered gambling in the US. However, it's a mixture of both in reality. Players only have control over the launching of the ball, later it's purely luck-based where the ball hits and what prices you win. 
How does pachinko work?
The best way of understanding how pachinko works is by playing the game itself. The main purpose of it is to win prices. If a ball winds up in a basket at the bottom of the screen, the player gets some amount of points. Sometimes, a time or a special event stops the ***** from dropping any further when they hit a certain percentage into a basket.
How to play pachinko slot in japan?
You put the cash money on the left side of the machine and press the play button to start the game. Turn the round lever to shoot the ball, determine the velocity and shoot accordingly. Aim on the upper left area to win. 
The Japanese Pinball
I hope you understood all about this fun and exciting Japanese version of pinball. While it is not exactly the same as the pinball we played as kids or the ones in Vegas, it is still quite a close match.
I love playing pachinko every single time I am in Japan. It really helps me pass away my time while also coming back loaded with prizes.
I hope you are enticed to give this game a shot. So, if you are planning to visit Japan soon, I suggest you do not shy away from entering a pachinko parlor.
Believe me, it is one experience you would want to miss out on. Hope you learned how to play pachinko here.