Here are the best Japanese drugstore products that are effective and affordable. We reviewed our favorite drugstore products from Japan – and you have to get these!
Japanese beauty products are known to be a cult favorite and believe me, it is not without good reasons. Trust me, it is just so interesting browsing through the best Japanese drugstore products. There are so many delightful products that you can find here.
It is truly a treasure trove where you find everything from facial razors to feet masks. The offers here are truly endless.
Now, I know what must be going through your mind – Do I have to travel to Japan to enjoy their drugstore products? The answer is No. You do not need to spend on flight tickets because some of the best Japanese drugstore products are available online.
Best Japanese Drugstore Products — Quick Summary
I have foraged through all the best products and I have tried and tested them myself. And with all of my experiments, I have found the best ones for you. Continue reading to find your new favorite drugstore products. 
Top Japanese Drugstore Products
Biore UV Aqua Watery Essence Sunscreen
I have never been a regular sunscreen user but that was before I came across the Biore UV Aqua watery essence sunscreen. This watery essence has a very thin consistency that glides on the skins so well. It literally absorbs into my skin without any white cast or greasiness.
Another reason why this sunscreen instantly caught my attention is that it does not contain any alcohol, which works for me really well because I have extremely sensitive skin. You will not find physical sunscreen ingredients like zinc in this sunscreen. I love putting on this sunscreen every single day.
The sunscreen comes with SPF 50 and is extremely hydrating. This moisturizing property comes from hyaluronic acid and Royal Jelly that are a part of this sunscreen's ingredients.
Pros
Extremely lightweight
absorbs well into the skin
contains SPF 50
contains hyaluronic acid and Royal Jelly
does not contain alcohol
Cons
Related: Best Japanese Moisturizer
Hada Labo Hyaluronic Acid Moisturizing Lotion
The Japanese lotion is not the same as the lotion we know in the West. It is a watery substance that is to be painted onto the skin to help soften and hydrate. I love using the Hada Labo hyaluronic acid moisturizing lotion.
It is extremely hydrating, thanks to the hyaluronic acid included in it which is a moisture-binding ingredient. I like using this lotion before I put on any serums on my skin. It really helps absorb all the goodness of the serums and it also keeps my skin extremely moisturized.
This lightweight lotion does not contain any extra oils, fragrances, colorants, or alcohol. It also helps to reduce fine lines in the skin and to form your skin if there is any sagginess in it.
Pros
Super hydrating and moisturizing 
free from Oil fragrance, current, alcohol 
lightweight 
helps to reduce fine lines 
great for sensitive skin 
provides firmness
Related: Best Japanese Toothpaste
Shiseido Integrate Eyeliner
My eyelids tend to get a little oily and greasy; they are also a little on the sensitive side. I need to be very careful about the product I apply to my eyes because one wrong step and I could end up with rashes and redness around my eyes.
I cannot use any eyeliner or eye pencil that I like. However, in my search for my perfect eyeliner, I came across the Shiseido Integrate eyeliner.
The application process of this eyeliner is super smooth and it lies on so perfectly. It also has a great staying power and it lasts me the entire day until I am ready to remove it myself.
Pros
Great for sensitive eyelids
Glides smoothly
Long lasting
Related: Best Japanese Collagen Supplement
Baby Foot Moisturizing Foot Mask
If there is one thing I absolutely hate is correct and dry feet. It really kills the Vibe. No matter how good your footwear is, if your feet are dry and cracked nothing will look good.
This foot peel is highly moisturizing and uses a blend of collagen castor oil and hyaluronic acid to deeply hydrate and moisturize the feet. One use and I was completely sold. It transforms the look of my feet and I could not stop touching them.
It is very simple to use. All you have to do is apply these to your clean feet and wait for 15 minutes. Once you remove them do not wash your feet. Just massage in whatever lotion is left on your feet from the peel mask. Just 15 minutes and you will see a considerable difference in your feet. they will be softer and more couple.
Pros
Hydrates feet
Great for cracked heels
Contains castor oil and collagen along with hyaluronic acid
Gives softer and supple feet
Related: Best Japanese Anti Dandruff Shampoo
Canmake Stay-On Balm Rouge
I am not a lipstick person. However, this stay-on balm really took my breath away. It is not lipstick, instead, it is a lip tint that has won second place in the best lip tints of the Year. It is highly moisturizing with the pigmentation of lipstick. It also gives your lips a very beautiful Shine and gloss. 
My lips are extremely dry but this lip balm really helps add in a lot of moisture to my lips without typing or cracking them. This is all thanks to the ingredients such as honey, jojoba oil, shea butter, and pomegranate oil.
There are 10 different colors available that help brighten up your face and give you a very enigmatic glow. I also apply a bit of it on my cheeks for that healthy and natural glow.
Pros
Highly moisturizing
Tinted
Adds a nice shine and gloss
Can be used on dry lips
Related: Best Japanese Eye Cream
Canmake Quick Lash Curler ER
This product has been in third place of the best mascara primer of the year. And it is not without reason. This is a primer that you need to apply right before your mascara. It really helps your lashes to hold up and you will be amazed at how your lashes remain curled the entire day.
The Lash curler has a waterproof formula that stays resistant to water, tears, sweat, humidity, and smudge. But this does not mean that it is difficult to remove. In fact, you can easily remove this using warm water soaked in Cotton pads.
Pros
Best mascara primer
Helps lashes to hold up
Helps lashes remain curled
Easy to remove
Main ingredients used in Japanese skin care
Japanese skin care products including drug store products used a lot of natural ingredients that are extremely friendly for our skin. Japanese beauty products do not make use of Harsh Chemicals that can harm your skin. The most common ingredients that you will find in a majority of Japanese products include hyaluronic acid collagen niacinamide Vitamin C rosehip seed oil rice and green tea extracts.
Related: Best Japanese Beauty Products
What Japanese drugstore products use natural ingredients?
Hyaluronic acid is a super ingredient that is found in most Japanese beauty products. It is known to be deeply moisturizing. It uses the moisture in the air to hydrate the skin and make it supple. Hyaluronic acid has the ability to penetrate deep inside our skin and work from underneath it.
Collagen is an ingredient that is loved by all. It is a magical ingredient that helps reduce any signs of fine lines and wrinkles from your skin. It helps your skin to tighten and firmer. With regular use of collagen, your skin will look younger and healthier.
I love using Vitamin C on my skin. It really helps to refresh your skin and to remove any dirt, grease, or impurities from the pores.
Niacinamide is known to reduce hyperpigmentation and even out skin tone.
Rice is an ingredient that has been used for centuries by Japanese women. It is one of the most common beauty remedies that help to soften and firm up the skin.
Related: Best Japanese Body Lotions
The best products at the drugstore!
Japanese drugstore is like a treasure trove that is full of such amazing products that you will be absolutely delighted. And thanks to the modern era, you no longer have to travel to Japan to get your hands on all these wonderful products.
You can just sit at the comfort of your home and get them delivered to you. I hope you enjoyed some of my favorite and the best drugstore products that you can use too.
I have been using these for years and they have never once disappointed me. Try out these products today and I am sure you will be ordering more in the future. 
Also Read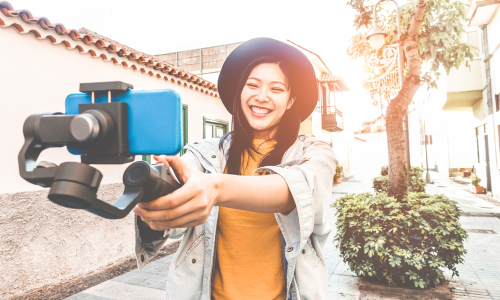 Hiya! I'm the main author of Japan Truly. I love everything Japan and love testing out Japanese products, be it skincare and makeup or gadgets! You'll find reviews of some of the best selling Japanese products (tried and tested) right here!
Hada Labo Hyaluronic Acid Moisturizing Lotion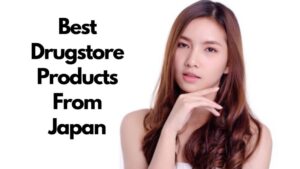 Check out our favorite Japanese drugstore products. We reviewed the best Japanese drugstore products for you to choose!
Product SKU: 0098556622OUC11445
Product Brand: Hada Labo Rohto Gokujyn
Product Currency: USD
Product Price: 28.88
Price Valid Until: 2021
Product In-Stock: InStock