Looking for Japanese vegan skincare brands? We curated a list of the best vegan skincare brands in Japan.
Japanese skincare brands are renowned for incorporating organic and vegan-friendly ingredients in their products which is why Japanese skincare products are the most sought-after in the world.
This was enough reason for me to spend an enormous amount of time exploring countless skincare brands in Japan to figure out if any brand has a 100% vegan formula.
Fortunately, I came across a couple of skincare brands in Japan that are vegan and cruelty-free, in addition to having an organic formula free from any preservatives and chemicals.
If you're someone with sensitive skin as I am, then these vegan Japanese skincare brands are your lifesaver.
Check out a curated list of some trustworthy vegan skincare brands in Japan below!
Vegan Skincare Brands In Japan
| | | |
| --- | --- | --- |
| Vegan Skincare Brands In Japan | Best-Sellers | Price Range |
| Ruhaku Skincare | Gettou Reset Cleansing Oil | $$ |
| Shiro | Sake Kasu Skin Serum and Tamanu Cleansing Balm. | $$ |
| Tatcha | Violet-C Brightening Serum, Ageless Enriching Renewal Cream, The Kissu Lip Mask, and The Rice Polish. | $$$ |
| Three Cosmetics | Three Balancing Point Makeup Remover, Three Balancing Cleansing Oil, and Three Balancing Nectar Cream Wash | $$ |
| La Vie Stella | Botanical Moist Milk and Vegan UV Care Cream. | $$ |
| Unnaturally Natural | Clarify Cleansing Balm, Vitamin C Oil Essence, and Treatment Lotion. | $$ |
Which Is The Best Vegan Skincare Brands In Japan
Ruhaku Skincare
Ruhaku is a Japanese vegan skincare brand that originated in Okinawa, an island that's popular for its long life span and Gettou leaves.
Ruhaku has earned commendations from several customers across the globe for being an entirely organic, vegan, and anti-aging premium skincare brand in Japan thanks to its 100% natural ingredient-based formulas.
The key ingredient Ruhaku incorporates in its formula is Gettou leaves which is an antioxidant herb that's rich in polyphenols.
Polyphenols in Ruhaku skincare products have immense benefits on one's skin.
Due to its high antioxidant content, it's bound to prevent oxidative stress by completely eliminating free radicals caused by pollution.
Polyphenols also aid to safeguard the skin from harmful UV rays.
In addition, they are loaded with anti-aging properties thus helping to slow down aging signs like fine lines and wrinkles.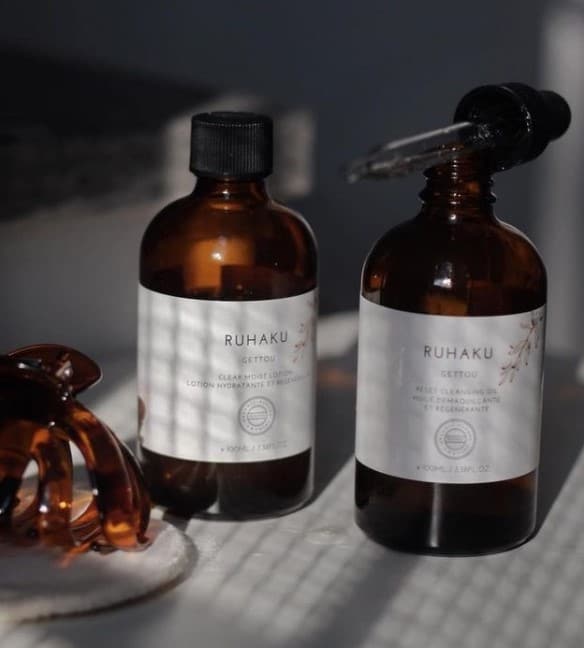 My favorite skincare product from Ruhaku is Gettou Reset Cleansing Oil which is a 100% organic cleansing oil concocted from botanical ingredients.
This oil cleanser has a mild floral scent and smooth consistency.
Once applied to the face it has an exfoliating effect that ensures the removal of makeup residue and build-up. It also leaves the skin soft, supple, and clear.
Since Ruhaku skincare products are vegan and organic they are most beneficial on all types of skin particularly sensitive skin.
Ruhaku has been accredited with ECOCERT which is an international organic product certification organization thus it's guaranteed that Ruhaku is completely organic and safe for use.
Shiro
Shiro is a leading vegan skincare brand in Japan that witnessed immediate success as soon as it launched its organic and vegan skincare and cosmetic lines in the market in 2013.
Shiro is not just a renowned natural skincare label in Japan but in most Southeast Asian countries as well.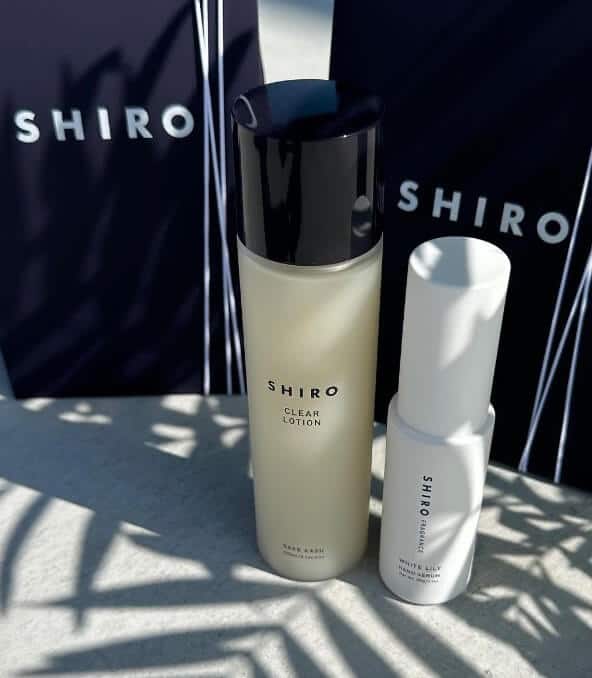 The modus operandi of Shiro is to concoct skincare products with traditional Japanese ingredients and it aims to make the utmost use of natural resources without letting any of it go to waste.
Shiro also ensures that its products are safe on both the skin and the environment thus it follows ethical practices to minimize the negative impacts on the environment.
The vital ingredients used in Shiro skincare and cosmetic products are yuzu, Japanese sake, white lily, adzuki bean, and flaxseed oil.
All of these ingredients are ethically sourced from local Japanese farmers.
Shiro produces a plethora of skincare products like face wash, cleansing oil, serum, cream, lotion, etc. Apart from skincare products
Shiro also develops cosmetics, hair, and body products that are also vegan-friendly.
The highly recommended product from Shiro is the Butterbur Face Wash which is formulated with butterbur extracts and moisturizing components that cleanse your face and lock the hydration within.
It's ideal if you have sensitive skin because the formula isn't harsh and it keeps skin irritation in check.
Tatcha
Tatcha is a well-recognized Japanese skincare brand that has earned popularity ubiquitously. Initially founded by Vicky Tsai, Tatcha is currently owned by the consumer goods conglomerate, Unilever.
Although Tatcha isn't a 100% vegan-friendly skincare brand in Japan, it has a large array of vegan and organic skincare products formulated with Japanese quintessential components.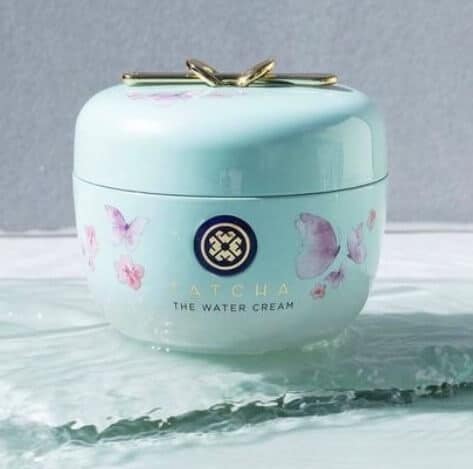 A few of the natural ingredients used to concoct Tatcha skincare products are Japanese wild rose, green tea, Japanese indigo, red algae, camellia oil, and silk.
Tatcha develops skincare products for every skin type thus you're allowed to choose from a wide collection of vegan products according to your skin requirements.
Popular vegan products from Tatcha are Rice Polish, Camellia Cleansing Oil, The Water Cream, Clarifying Clay Mask, and Indigo Overnight Repair.
The Water Cream from Tatcha has always been my go-to skincare product, particularly for moisturization. This is a vegan product that's developed with Japanese white rose, Japanese leopard lily, red algae, and Akita rice.
The Water Cream helped balance the oil production on my face while minimizing the pores.
It reinvigorates the skin and manages to lock the hydration inside the skin barriers which made my skin plump and smooth.
The antioxidant-rich components in the cream also reduced premature aging signs on my face leaving my skin enriched.
You can check out the vegan-friendly skincare products on the Tatcha website.
Three Cosmetics
Three is a popular cosmetics and skincare brand in Japan that strongly believes Mother Nature is the only element capable of producing components that are way more opportune and lucrative than man-made ingredients.
Three Cosmetics has a holistic notion that regards the skin, mind, and body as one.
This Japanese skincare develops skincare and cosmetic products that are overall beneficial, vegan-friendly, and cruelty-free.
Three skincare has a myriad of skincare products for both men and women such as cleansing oils, face wash, moisturizers, lotion, essence, sheet masks, UV protector, etc.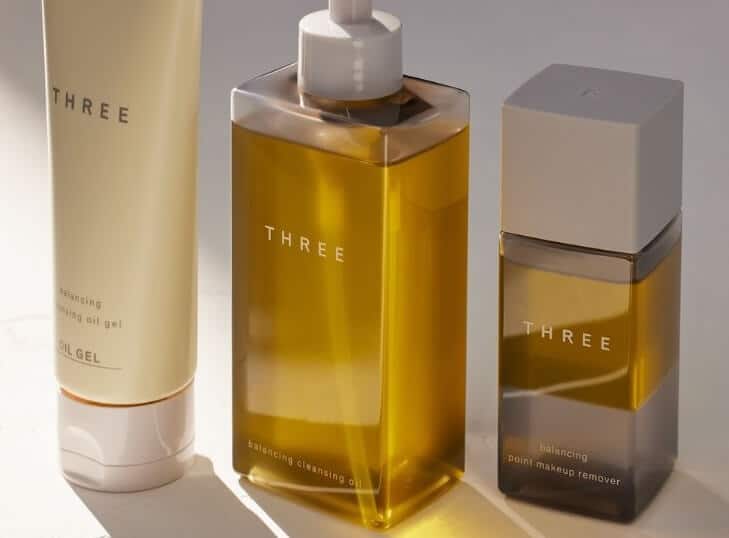 Some of the lucrative natural ingredients used to formulate Three skincare products are holy basil, marjoram oil, rosemary oil, bergamot oil, saffron, and tea seed oil.
To ensure that these natural components are organic, Three Cosmetics ethically sources them from local farmers in Japan itself.
One of my favorite products from Three is the Balancing Nectar Cream Wash, a foaming face wash concocted with Rehmannia extract, peony root extract, holy basil oil, and saffron.
This face wash has a highly concentrated foamy consistency that helps to gently purge makeup, sebum, and impurities on the face without causing any skin irritation.
My face felt instantly moisturized and was glowing after using the Three Balancing Nectar Cream Wash.
It mostly suits dry and sensitive skin as it's rich in moisturizing humectants that protect the skin barrier.
La Vie Stella
La Vie Stella is a Japanese skincare brand that has achieved worldwide fame as one of the best vegan skincare brands in recent times.
La Vie Stella was founded in 2019 and the motto of this Japanese skincare brand is to formulate products that are free from animal-derived components, and chemicals, by utilizing only vegan and organic ingredients.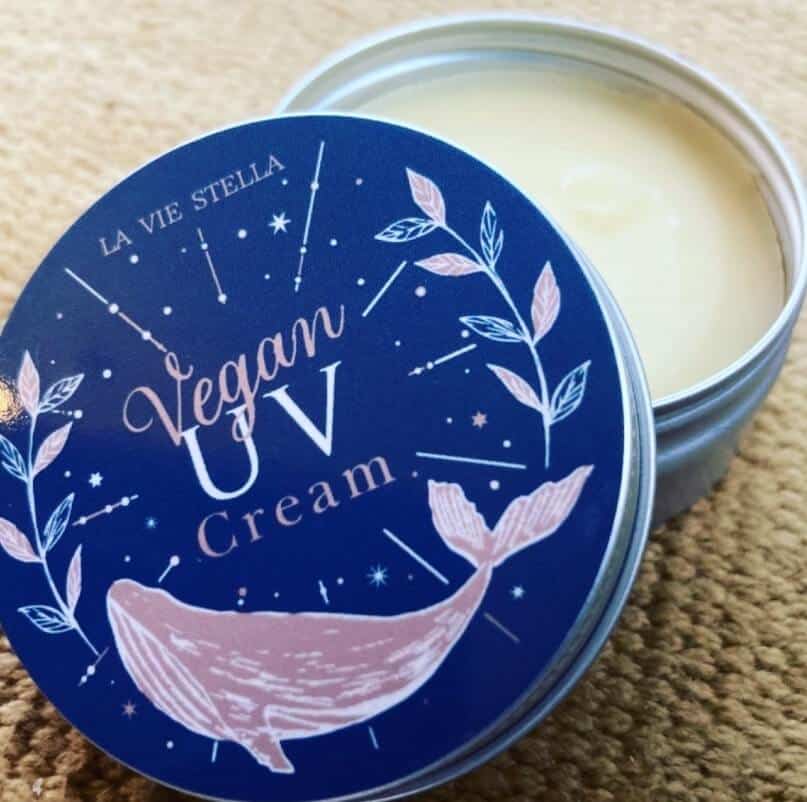 This Japanese skincare brand also pays heed to environmental concerns and takes measures to reduce wastage to the greatest extent.
Hence, La Vie Stella operates as a wholly cruelty-free and vegan skincare brand.
La Vie Stella provides a vast array of skincare goods like creams, essence, lotion, soap, UV-resistant products, essential oils, cleansing milk, etc.
Fret not about the cleansing milk products sold by La Vie Stella, because it's concocted with milk derived from plant-based ingredients like coconut or soy.
My most preferred skincare product from La Vie Stella is the Vegan UV Care Cream which is formulated with fragrant botanicals and sesame oil.
This is a versatile product that can be used as a moisturizer because it's extremely hydrating and it also guards your skin against UV rays.
The Vegan UV Care Cream even works well as a makeup base.
Unnaturally Natural
Unnaturally Natural should be your pick if you're struggling to find a skincare brand that's not harsh on your skin.
This is an ethical and vegan Japanese skincare brand that aspires to achieve beauty while being gentle on the skin.
The founder of Unnaturally Natural is someone who's had bad experiences with most skincare products thus the approach of developing products with organic and ethically sourced ingredients was their priority.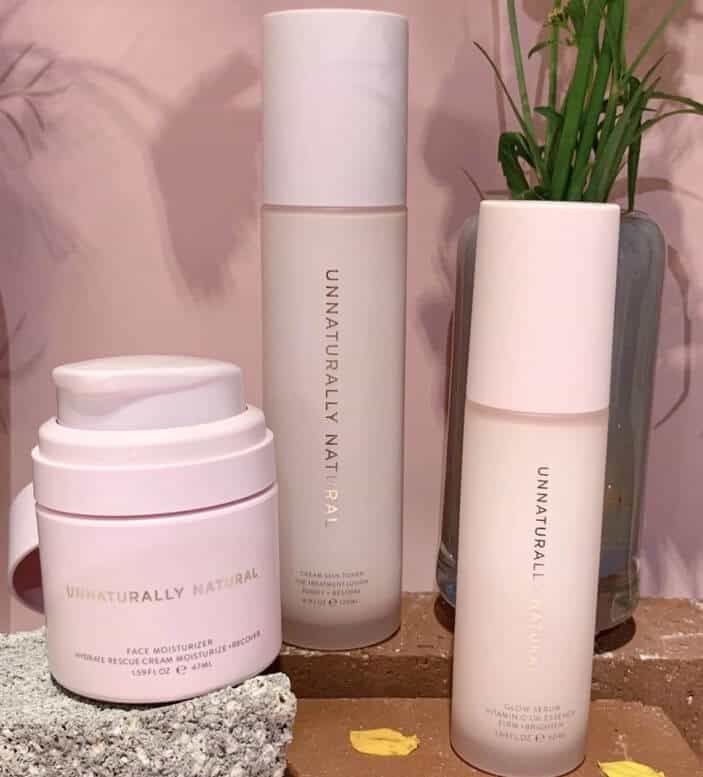 Unnaturally Natural has acquired the Vegan Trademark license and also strictly follows California Proposition 65 to ensure that the ingredients used in their skincare products are gentle on the skin.
You'll find a variety of skincare products from Unnaturally Natural such as creams, lotion, essential oil, and balm most of which are formulated with Vitamin C, marula oil, niacinamide, and pumpkin enzyme.
One of the best-selling products from Unnaturally Natural is their Vitamin C Oil Essence that's enriched with Vitamin C and pumpkin enzyme both of which are anti-aging components that reduce visible aging signs like fine lines, wrinkles, and drooping skin.
Vitamin C also aids to tighten the pores on the skin while reducing blemishes as well. It also intensely hydrates and nourishes your skin and makes it look plump.
How To Choose Japanese Vegan Skincare?
Choosing vegan skincare products can be a great way to support ethical and sustainable practices in the beauty industry. Here are some tips to help you choose vegan skincare:
Look for certifications such as the Vegan Society logo or the Leaping Bunny logo, which indicate that a product is vegan and not tested on animals.
Read the ingredients list
Check the ingredients list to make sure that there are no animal-derived ingredients such as beeswax, lanolin, or collagen. Ingredients like glycerin and stearic acid can also be derived from animal or plant sources, so make sure to clarify with the brand or check for any vegan certification.
Research the brand's values
Research the brand's values and policies to ensure they align with your own. Check the brand's website or social media pages for information on their stance on animal testing and the use of animal-derived ingredients.
Some skincare products, such as creams and lotions, are more likely to contain animal-derived ingredients than others. For example, serums and toners tend to be more plant-based.
If you're not sure about a product's vegan status, ask the brand for samples or purchase travel-size products to test them out before committing to the full-sized product.
By following these tips, you can make informed choices and choose vegan skincare products that align with your values and meet your skincare needs.
Is Shiseido Vegan and Cruelty-Free?
In terms of cruelty-free, Shiseido does not test their finished products on animals, nor do they ask others to do so on their behalf, except China, where animal testing is required by law for imported cosmetics. However, they have implemented alternative testing methods to minimize animal testing as much as possible.
In terms of vegan, Shiseido offers some vegan products but not all of their products are vegan. Some of their products contain animal-derived ingredients such as beeswax, honey, and collagen.
To know if a specific product from Shiseido is vegan and cruelty-free, you can check the product packaging or contact the company's customer service for more information.
Are Japanese Brands Cruelty-free?
Not all Japanese beauty brands are cruelty-free, but many are. Some Japanese brands have taken steps to ensure that their products are not tested on animals, either by choosing not to sell in countries that require animal testing, such as China, or by using alternative testing methods.
It's important to note that Japan as a country still allows animal testing for cosmetics and many Japanese brands may sell their products in countries that require animal testing, so it's important to do your research before purchasing a product from a Japanese brand.
Some Japanese beauty brands that are known for being cruelty-free include Shiseido (as mentioned earlier), Muji, Fancl, DHC, SK-II, and Canmake.
However, there are many other Japanese brands that are also cruelty-free, so it's worth doing your own research to find out which brands align with your values.
Also Read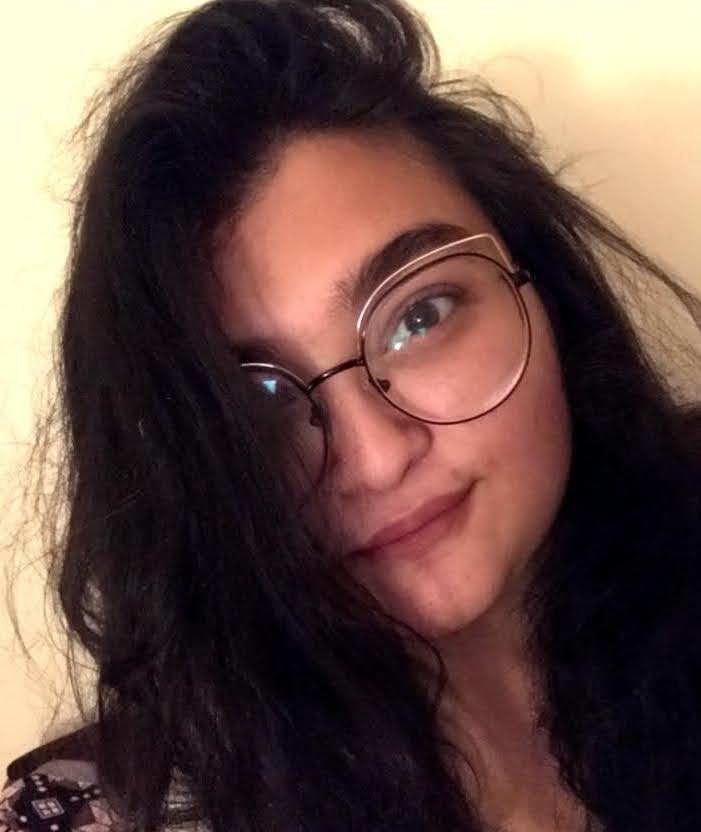 My writing focuses on the various aspects of Japanese lifestyle, from traditional tea ceremonies and flower arrangement to modern fashion trends and pop culture. Through my articles, I aim to share my passion for Japan and provide readers with a glimpse into the rich and diverse world of Japanese culture.
I believe that the key to understanding Japanese lifestyle is to appreciate the balance between tradition and innovation. While Japan has a rich cultural heritage that dates back centuries, it is also a country that is constantly evolving and embracing new ideas and technologies.
Whether you're interested in learning about the latest fashion trends in Tokyo, or want to explore the ancient art of calligraphy, my writing will take you on a journey through the many facets of Japanese lifestyle. So join me as we explore the beauty and complexity of this fascinating culture together!