Here are the Best Spots In Tokyo for Anime and Manga Lovers. Check it out!
Apart from the iconic duo sushi and sashimi, anime and manga have also been a popular duo of Japanese culture. There's a huge fandom for both anime and manga worldwide who are genuinely keen on wanting to expand their knowledge in the fields of anime and manga.
The Otaku culture in Japan does not seem to stop growing and we all know why. Tokyo is the busiest city in the world, thanks to foreign tourists and locals flocking the streets to visit the Otaku towns famous for anime and manga.
If you're an anime/manga enthusiast traveling to Japan and want to know the best spots in Tokyo for anime and manga then you're in the right place.
We have discussed some of the best places you should visit in Tokyo if you're an anime and manga lover.
Top Spots in Tokyo for Anime and Manga Lovers
Akihabara
This is one of the most famous towns in Tokyo that's nicknamed the Electric Town or also known as the capital city of anime and manga. This is a must-visit spot if you're an anime or manga lover.
In every corner of Akihabara, you'll see the Otaku culture thriving and there are so many shops that have a large variety of anime and manga goods that people are flocking to purchase.
If you want to buy the best and trendiest anime and manga merch then pay a visit to Animate in Akihabara. They have the latest anime/manga merch that could be quite expensive but you'll also find discounted items here as well.
There's also a Mandarake Complex in Akihabara where you can find cheap and second-hand anime DVDs and manga. Mandarake Complex is basically heaven for all the anime and manga geeks as you'll find any and every anime or manga you're looking for.
If you're looking for a place to go for fun then there's a SEGA right around the corner in Akihabara. In SEGA you'll find arcade games that have famous anime character-themed products, dancing, and karaoke joints, and also other fun games.
If you're a gamer and want the latest and best games then make sure to check out Akihabara Gamers. They have a vast variety of video games, VR games, and model figures of famous anime characters.
Tokyo Character Street
You don't have to spend a long time looking for shops of your favorite anime and manga goods when there's Tokyo Character Street just right there. It's right in the basement of the Tokyo Station that has many shops that feature famous anime and manga items.
There are specific shops that sell products of particular anime or manga like Pokemon Center, and other character stores like Rilakkuma Store, Hello Kitty Store, and Ultraman Store, etc.
In the Pokemon Center you'll find Pikachu plushies, Pokemon themed merch, Poke balls and video games, and card games of Pokemon.
There are several gift shops that have very unique and attractive gifts you can buy for your loved ones.
If you're a LEGO fan then check out the LEGO shop to get your favorite LEGO games. There are also other anime character goods you'll find in the colorful shops of Tokyo Character Street.
Nakano Broadway (Nakano City, Tokyo)
Nakano city is quite far and comparatively less famous than the electrical and busy town of Akihabara but it has some of the amazing places anime and manga fans should definitely check out.
The Nakano Broadway in Nakano City has several stores that consist of popular anime and manga related goods. Nakano Broadway is also known as the paradise of anime and manga geeks.
In Nakano Broadway, there are countless shops that sell video games, comics, second hand anime DVDs and manga, toys and souvenirs, etc. You'll also find Disney characters items.
If you're traveling on a budget to Tokyo then visit the Nakano Broadway as here you'll find very affordable anime and manga collectibles.
This is the ideal spot for a hobby enthusiast and they'll never leave Nakano Broadway once they enter it. There's also a Mandarake Complex in Nakano Broadway where they sell all kinds of anime and manga.
There are almost 16 different shops of the Mandarake stores where each shop sells a different genre of anime and manga, hence you can shop for your favorite anime and manga by genre.
Although Nakano isn't a famous town like Akihabara you'll find many tourists visiting the Nakano Broadway and vlogging their unique experiences of the anime and manga filled shopping complex.
Yoshihiro Yonezawa Memorial Library of Manga and Subcultures (Chiyoda-ku, Tokyo)
The Yoshihiro Yonezawa Memorial Library was built in remembrance of Yoshihiro Yonezawa who was a great manga critic during the 1970s. He was an engineering student at Meiji University in Tokyo and his memorial library is just close to the university.
Currently, the Yoshihiro Memorial Library is home to a huge collection of manga criticized by Yoshihiro. You can read the most exclusive and limited edition mangas of all time in the Yoshihiro Memorial Library.
There are also various kinds of anime and video games inside the library that relate to the subcultures.
On the first floor of the library, you'll find an exhibition center that displays a collection of Yoshihiro Yonezawa's critique works. And on the second floor, there's a reading room that consists of the vast array of mangas criticized by Yoshihiro Yonezawa.
Paying a visit to the Yoshihiro Yonezawa Memorial Museum would help expand the knowledge of anime or manga enthusiasts about their hobbies and it's more of an educational visit rather than a fun trip.
However, you'll definitely love the library because it consists of several mangas and animes you might have never heard of.
The Gundam Base Tokyo (DiverCity, Tokyo Plaza)
Visiting the Gundam Base is mandatory for every anime and manga fan. As the name states, this spot features the humungous mecha Gundam Unicorn Statue that's nearly 20 meters tall.
Mobile Suit Gundam was one of the most famous and evergreen TV series in Japan during the 70s. And this is a childhood dream come true for every Gundam fan as you'll be able to experience a real life Gundam standing still in this base.
Previously, a Gundam model called RG 1/1 RX-78-2 Ver was standing in the very same place as the current Gundam Unicorn Statue but was replaced during 2017. However, this does not change the futuristic experience of the Gundam Base. During the nights you can witness the Gundam robot displaying lights, moving its parts, and letting off steam just like the anime.
There are also shops in the base that sell Gundam-themed items like anime, mangas, toys, and merchandise.
There's a Gundam cafe where you can get food that has aspects and themes of The Gundam Robot. They host events that are especially dedicated to Gundam fans and it's a whole new experience. Make sure to try their pastries and drinks which are quite phenomenal.
Pokemon Center DX (Tokyo)
There are many Pokemon Centers in Japan but this is the largest Pokemon Center which was opened in 2018. And there's an amazing surprise waiting for you in this specific Pokemon Center.
There's a Pokemon cafe that offers delicious food with themes of everybody's favorite Pokemon, Pikachu. They serve you food on plates that are Pikachu-themed, and there are also a variety of foods that have shapes of Pikachu's face.
From desserts to drinks and main course meals everything has a Pokemon theme and nobody is complaining.
If you're a Pokemon fan then you're never gonna leave this place. Within the Pokemon Center, there are stores that sell mass amounts of Pokemon merch, plushies, games, and also Pokemon-themed foods like Pokemon Instant Curry and snacks, etc.
There's just more to this Pokemon Center that is undeniably worth checking out. You'll find Kiosks with nine languages that display all the details of your favorite Pokemon. If you want the limited edition Pokemon items then visit the Pokemon Center DX.
Doraemon Museum (Kawasaki, Tokyo)
Doraemon Museum aka Fujiko F. Fujio Museum is a museum dedicated to the creator of Doraemon, Fujimoto Hiroshi. Doraemon is one of my favorite childhood manga and anime and I'm sure most anime lovers can relate to that.
In the Doraemon Museum, you'll find figures of characters from the Doraemon anime series. There's a specific place in the museum that's designed for kids where they can play with Doraemon toys and do other activities.
You'll also find a manga reading room in the museum where you can read Doraemon mangas and other works of Fujiko as well.
Make sure to pre-book the tickets for your visit to the Doraemon Museum as they only accept advance reservations.
Best Spots in Tokyo for Anime and Manga Lovers: FAQs
Where should I go if I love anime in Japan?
The best places you can visit in Japan if you love anime are Akihabara, Tokyo Character Street, Nakano Broadway, The Gundam Base, Pokemon Center, and Doraemon Museum. 
Where to go in Japan if you're a weeb?
If you're a weeb then the best places to visit in Japan are Pokemon Center, Tokyo Character Street, and Nakano Broadway.
Which part of Japan has the most anime?
Akihabara is a well-known city in Japan that's renowned for having a thriving anime culture.
Is Tokyo famous for anime?
Tokyo is very popular for anime and has multiple towns that feature mainly anime-related activities.
Also Read: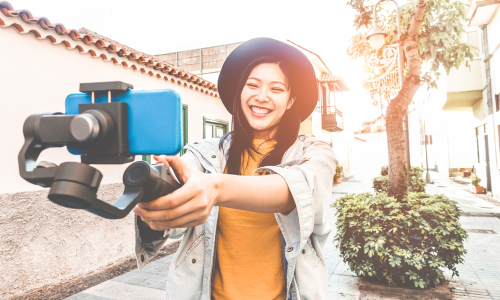 Hiya! I'm the main author of Japan Truly. I love everything Japan and love testing out Japanese products, be it skincare and makeup or gadgets! You'll find reviews of some of the best selling Japanese products (tried and tested) right here!