Here's the entire selection of Travelers company Japan notebooks. Check it out!
Notebooks are one of the unsurpassable ways of jotting down crucial details and prepping a proper schedule.
If you are a wanderer who is always on the go then you most certainly require a notebook to write down your traveling experiences as well as to work out an excursion itinerary. 
Traveler's Company notebooks come in handy for explorers who are on a quest to discover awestruck sceneries while also making notes of their memories on paper.
If you are obsessed with journaling and registering your thoughts then you'll be intrigued by the exclusive collection of notebooks Traveler's Company Japan has to offer. 
Check out my review of the Traveler's Company Japan notebooks below!
Types Of Travelers Company Japan Notebooks
Travelers Notebook Camel Leather Cover – Regular
The Camel edition from the Traveler's Notebook is one of my most preferred leather shades and since I'm a passionate writer I had to purchase a regular-sized leather cover so that I can fit long notebooks inside. 
The Traveler's Camel Leather Notebook cover looks simple yet the leather is hard-wearing and you can perceive this instantly by just touching it.
Just like most Traveler's Company notebooks, this camel leather cover comprises an elastic string in the middle which allows you to attach a notebook in between while another elastic string is on the exterior which securely confines your notebook.
What I fancy about the camel leather cover is the beautiful auburn color which turns into a caramel hue once the leather wears off.
And if you haven't noticed, the wearing away factor of the Traveler's Company Notebook covers is often anticipated by the owners.
This is because it indicates that you have utilized the covers to the extreme which is a great honor as an exploring writer. I like to place a pen on the outer elastic strand as it is always available for use whenever I need to write. 
Traveler's Notebook Blue Leather Cover – Regular
Just when I thought the camel leather from Traveler's Notebook stood out from the rest, I came across the blue-colored Traveler's Notebook Leather Cover which also happens to be a regular-sized one.
The blue shade is somewhat similar to the navy blue color which is what gives the leather cover a premium touch.
Needless to say that the quality of the Traveler's Notebook Blue Leather cover is top-notch.
Out of my entire collection of Traveler's Notebooks, the blue leather cover remains to be the only cover that didn't wear off like the rest. It stays pretty much intact even after several years of use, however, the blue shade did fade a bit over time.
The elastic strings inside and outside the notebook were also blue-colored and they firmly keep the notebook in place.
I used this notebook as my monthly planner to keep track of any appointments and meetings. The papers in the notebook are smooth which helps you to write flawlessly and not to mention that they're foundation-friendly papers as well.
The Blue Leather Cover from Traveler's Notebook also consists of a monogram on the back cover right at the bottom.
My only complaint about this notebook is that the leather cover was much slimmer and didn't contain the authenticity of a leather surface hence it wasn't much resistant to water.
Traveler's Notebook Brown Leather Cover – Regular
This regular-sized Traveler's Notebook which comes in the color brown is the epitome of perfection.
It flawlessly captures the essence of a notebook that not just looks rustic but also possesses down-memory-lane vibes. I would hands down recommend this Traveler's Notebook if you're in need of an expedition planner because that's just what I used this for.
The interior of the brown Traveler's Notebook is almost identical to the previous notebooks I've used, however, this particular notebook has a patchy surface which I highly adore.
The elastic bands are very sturdy which ensures the notebook remains fixed and doesn't drift away even when you're writing while traveling. In fact, the fragrance that emanates from this leather cover is waxy and ambrosial.
Every Traveler's Notebook you purchase is accompanied by a cotton bag in which you can carefully place it.
However, there's no need for a bag for this notebook because it's waterproof and hence it can securely guard the contents within due to its impenetrable veneer.
Since I used the brown leather cover of Traveler's Notebook as a journey log, it faded away remarkably, leaving a few reminiscent patches of my exploration phase.
Traveler's Notebook Black Leather Cover – Regular
There is even a black-colored Traveler's Notebook that's also in the regular size. The go-to Traveler's Notebook shade for most travelers is black which is understandable because it's the color that's least likely to fade over time.
However, that's only the case for those who wish to safeguard their Traveler's Notebook to look good as new even after decades of use.
The stand-out aspect of the black cover from Traveler's Notebook is that it perfectly complements any customization ideas you wish to implement on the notebook.
You wanna have stickers and colorful sketches on your Traveler's Notebook? Then the black leather cover is the ideal option for that.
It also looks much more formal and classy than the rest of the Traveler's Notebooks.
Hence why I use it to construct my working schedule and any errands I have for the day. The black Traveler's Notebook is also suitable for designer journals and weekly planners.
This notebook is also pretty lightweight and simply has the appearance of a lengthy wallet.
Since the black-colored cover from Traveler's Notebook looks common you can glam it up with a chic pen holder and even stamps to make it look timely.
Although this Traveler's Notebook rarely wears off, it still does reveal blotchy marks. 
Traveler's Notebook Black Leather Cover – Passport Size
Not a fan of carrying big notebooks? Then here's a passport-size Traveler's Notebook that's in the color black.
What's the difference you might ask apart from the size, I'd say it's definitely much more portable and convenient to use than the regular-sized Traveler's Notebook.
The passport-size Traveler's Notebook is a pick for those who like to keep things simple and if you're always on the go, this notebook would be the fittest for you.
This Traveler's Notebook Leather cover is water-resistant and the exterior veneer is very silky while the interior remains streaky and porous.
The elastic bands inside and outside this Traveler's Notebook are extremely sturdy hence you can assure that your notebook doesn't shift away from its original place.
What I adore about this passport-size Traveler's Notebook is that it's quite resourceful for short business trips or excursions and whenever you're in a hurry for your journey.
It even serves as an effective short diary or for taking down quick points. You can simply carry it in your bag, pocket, or even in your hand. This black passport-size Traveler's Notebook always stays at your disposal without taking up extra space. 
Traveler's Notebook Brown Leather Cover – Passport Size
Traveler's Notebook also makes available a passport-size notebook in brown leather.
The deep brown shade makes this Traveler's Notebook look parallel to a mini wallet and what's impressive is you can carry this notebook in your pocket without having to don a bag for it.
The quality of leather used to craft the Traveler's Notebook is worth a discussion since it is quite dense, has a smooth outer surface and it's water-resistant too.
The color and quality of the leather do of course fade away eventually but that doesn't diminish the beauty of this Traveler's Notebook. As a matter of fact, in all honesty, this notebook looks more appealing after wearing off as it looks very much identical to a passport.
The elastic bands in this Traveler's Notebook leather cover are short hence it took me a while to place a notebook refill in between.
Another setback I'd like to mention about this Traveler's Notebook is that after adding several refill notes, the notebook becomes tough to maintain as the elastic bands refuse to lengthen further.
Therefore, I would suggest not adding more than two notebook refills in this Traveler's Notebook just to assure it doesn't become a hassle to manage. 
Traveler's Notebook Blue Leather Cover – Passport Size
After much demand and request, Traveler's Notebook in Japan launched a blue leather passport-size notebook, and just like the regular-sized blue leather Traveler's Notebook this one has a deep navy blue hue to it.
This Traveler's Notebook looks high-end and even possesses a light appearance compared to the previous passport-size notebooks.
Unlike the black and brown Traveler's Notebook, this one has a carpet-like texture and the surface is matte. The exterior is slightly soft but not glossy hence you might immediately mistake it for not being made out of leather.
However, that shouldn't be a concern because all Traveler's Notebooks are developed from authentic leather.
Due to its lightweight cover, you can have at least 3 notebook refills in between the elastic bands. It beautifully fades over time and since the leather texture is soft the marks will be very prominent after use.
You can embellish this notebook with Traveler's Notebook paper clips, and coins for the elastic strings, and even customize it with a monogram of your preference.
However, the blue leather Traveler's Notebook isn't an effective water-resistant cover because water can seep through its delicate texture. Thus I recommend using a mini pouch to secure the notebook.
Also Read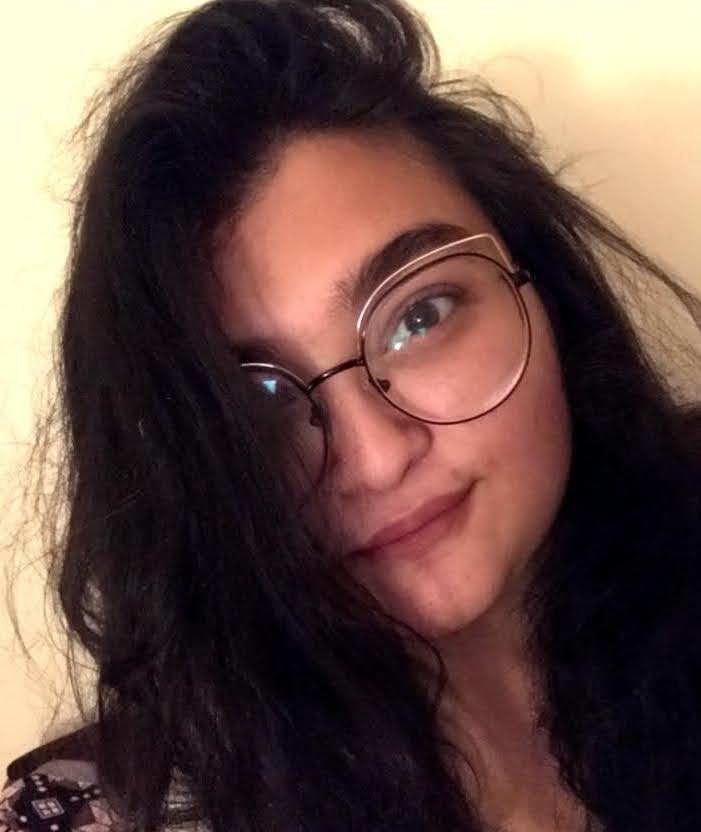 My writing focuses on the various aspects of Japanese lifestyle, from traditional tea ceremonies and flower arrangement to modern fashion trends and pop culture. Through my articles, I aim to share my passion for Japan and provide readers with a glimpse into the rich and diverse world of Japanese culture.
I believe that the key to understanding Japanese lifestyle is to appreciate the balance between tradition and innovation. While Japan has a rich cultural heritage that dates back centuries, it is also a country that is constantly evolving and embracing new ideas and technologies.
Whether you're interested in learning about the latest fashion trends in Tokyo, or want to explore the ancient art of calligraphy, my writing will take you on a journey through the many facets of Japanese lifestyle. So join me as we explore the beauty and complexity of this fascinating culture together!