Wanna check out Starbucks in Japan? Here's the Starbucks in Japan menu. Check it out!
All coffee lovers can agree that Starbucks is the go-to place to get your favorite cup of coffee. Either hot or cold, cappuccino or frappuccino, Starbucks provides you with a plethora of coffee options to choose from.
Starbucks was founded in the US in 1971 and it presently operates as the largest coffeehouse chain in the world. Just like how most franchises work, Starbucks in Japan has a unique menu of beverages and food that are definitely worth trying.
If you're traveling to Japan then you might wanna know what types of coffee are available. And that's why we've brought you the Starbucks menu in Japan. Take a look at it down below!
Starbucks In Japan Menu
As you can see, Starbucks in Japan has a variety of beverages from espressos, cappuccinos, and frappuccinos. You can even find hot and cold beverages of tea as well. However, you're likely to find more coffee-based beverages in Starbucks Japan than tea-based.
It's also worth mentioning that the cup sizes in Starbucks Japan are similar to the cup sizes in the US and they consist of short, tall, and grande size cups. Of course, prices vary depending on which cup size you want to choose.
Let's look at the types of beverages available on Starbucks Japan menu:
Espresso Coffee in Japan Starbucks
Under the espresso section, you'll find coffee that's made from strong blended coffee beans of either one or two shots of espresso. If you prefer to drink coffee without milk then you can choose from Espresso and Caffe Americano.
If you love dairy in your coffee then you have a load of espresso options to choose from such as Caffe Latte, Caffe Mocha, Cappuccino, White Mocha, Soy Latte, and Caramel Macchiato, Espresso Macchiato, and Espresso Con Panna.
Cappuccino and Macchiato coffee drinks contain foamed milk while Espresso Con Panna only contains a topping of whipping cream with an overpowering espresso flavor.
You can also find Drip Coffee and Iced Coffee made from freshly brewed coffee if you're opting for a strong coffee flavor. 
Hot and Cold Beverages In Japan Starbucks Menu
If you're not in the mood for coffee you can also find options like tea in Starbucks Japan. Tazo Tea, Matcha Tea Latte, and Tazo Chai Tea Latte are among the hot tea drinks you're likely to find. Starbucks in Japan also provides warm hot chocolate to uplift your spirits. There are also beverage options for kids in Japan Starbucks such as milk, hot cocoa, and juice.
Starbucks On Ice In Japan Menu
If you're someone like me who likes to drink their coffee cold, then worry not as you'll find more iced coffee drinks in Starbucks Japan.
Dairy-added iced coffee beverages that are available in Starbucks Japan are Iced Caffe Latte, Iced White Mocha, Iced Soy Latte, Iced Caffe Mocha, and Iced Caramel Macchiato. They also provide Iced Americano for those who like their coffee cold and without any additions.
If you're an avid iced tea drinker then you'll love the Iced Tazo Chai Tea Latte which contains a mix of strong spices and a lovely fragrance as well.
Frappuccinos Available In Japan Starbucks
Frappuccinos are the best-selling beverages in Starbucks and we can all agree with that. Even in Starbucks Japan, you'll find a ton of frappuccino options that are going to keep you wanting to try more and more.
The types of coffee frappuccino drinks provided by Starbucks Japan are Coffee Frappuccino, Mocha Frappuccino, Dark Mocha Frappuccino, Caramel Frappuccino, Wasanbon Almond Milk Frappuccino, etc.
If you want a tea-based frappuccino you can opt for the Matcha Cream Frappuccino, Mango Passion Tea Frappuccino, and Classic Tea Latte Frappuccino or you can get the Vanilla Cream Frappuccino if you're not a fan of coffee or tea.
Starbucks Seasonal Cherry Blossom Drinks in Japan Starbucks
To all the cherry blossom lovers out there, Starbucks in Japan has launched the new Sakura Strawberry Shiratama Frappuccino which is made out of blended strawberries and cream and topped with whipped cream and vibrant strawberry shaved chocolates.
You can also get foods that are inspired by the cherry blossom theme such as chewy pink rice mochi and glazed pink donuts.
You'll also find a cherry blossom-themed milk latte drink named "Sakura Saita Milk Latte" which is made by blending the sweet strawberry sauce and steamed milk topped with a flabbergasting art of a cherry blossom tree. It's definitely a treat for those who love cherry blossoms and the color pink.
Other drinks with a cherry blossom theme are Sakura Macchiato, Sakura Jasmine Soi Latte, Teavana Cream Soda Sakura, Sakura Allure Tea Soda, etc.
The cherry blossom drinks at Starbucks are only available for a limited period of time, especially during the Sakura season in Japan.
Starbucks Launches 47 Local Frappuccinos for 47 Japanese Prefectures
Did you know that there are 47 prefectures in Japan? Starbucks in Japan is celebrating its 25th anniversary by launching 47 local frappuccinos in all 47 prefectures in Japan.
This launch is called 47 JIMOTO FRAPPUCCINO and will only be available for a limited period of time.
Each Jimoto Frappuccino is inspired and made with unique ingredients that are quite popular and loved by the locals in the particular prefectures in each region and they're named after the prefectures. The drinks are exclusively available in stores situated in the particular region.
Hokkaido and Tohoku Region – In the prefectures in Hokkaido and Tohoku regions, you'll find Hokkaido Tokibi Creamy Frappuccino, Aomori Jawameku Apple Strawberry Frappuccino, Iwate Menkoi Matcha & Goma Frappuccino, Miyagi Datcha Zunda Matcha Frappuccino, Akita Amajoppe Salted Caramel Frappuccino, Yamagata Sukidazu La France Frappuccino, and Fukushima Irodori Fruits Dappai Frappuccino.
Kanto Region – In the Kanto region, you'll find Ibaraki Melon Igappe Creamy Frappuccino, Tochigi Raisama Pachipachi Chocolate Frappuccino, Gunma Danbe Yogurt Mango Frappuccino, Saitama Tasaitama Strawberry & Citrus Frappuccino, Chiba Nagomi Mitarashi Coffee Frappucino, Tokyo Origin Coffee Jelly Caramel Frappuccino, and Kanagawa Summer Blue Frappuccino.
Chubu Region – In the Chubu region, you'll find drinks like Niigata Bakkaii Kakinotane Chocolate Frappuccino, Toyama Marude Water Melon Cha Frappuccino, Ishikawa Iiji Bo Hojicha Frappuccino, Fukui Hoyahoya Komepon Matcha Frappuccino, Yamanashi Tete Grape White Chocolate Frappuccino, and Nagano Maroyaka Apple Butter Caramel Frappuccino.
Tokai Region – In the 4 prefectures in the Tokai region, you'll get frappuccinos like Gifu Yaone Matcha Coffee Jelly, Shizuoka Mikan Citrus Darake Frappuccino, Aichi Dera Umya Anko Coffee Frappuccino, and Mie Isecha & Citrus Yani Frappuccino.
Kinki Region – In the prefectures in Kinki, you'll get Shiga Biwablue Citrus Frappuccino, Kyoto Hannari Matcha Kinako Frappuccino, Osaka Metcha Kudamon Frappuccino, Hyogo Otonano Bari Choco Haitto Creamy Frappuccino, Nara Naradewa Hojicha White Chocolate Frappuccino, and Wakayama Tsuremotenomora Mikan Citrus Frappuccino.
Chugoku Region – In the 5 prefectures in the Chugoku region, the frappuccinos available are Tottori Gaina Caramel Creamy Frappuccino, Shimane Creamy Matcha Coffee Goen Frappuccino, Okayama Dere Fruits Sunshine Frappuccino, Hiroshima Setouchi Lemon & Citrus Jakee Frappuccino, and Yamaguchi Kasanechoru Gomatcha Frappuccino.
Shikoku Region – The frappuccinos that are available in the Shikoku region are Tokushima Juicy Sudachi Citrus Yattosa Frappuccino, Kagawa Wasanbon Matcha Nishimai Frappuccino, Ehime Sugoiken Kiwi Fruit Frappuccino, and Kochi Ginger Citrus Yaki Frappuccino.
Kyushu and Okinawa regions – In the prefectures in Kyushu and Okinawa regions, you'll find frappucinos such as Fukuoka Yamecha Yaken Frappuccino, Saga Chikatto Karikari Sugar & Chocolate Frappuccino, Nagasaki Castella Coffee Yan Frappuccino, Kumamoto Zakuzaku Biscuit Bai & Chocolate Frappuccino, Oita Wakuwaku Kabosu Citrus Cha Frappuccino, Miyazaki Tege Kira-Kira Hyuganatsu Frappuccino, Kagoshima Chaippe Kuromitsu Frappuccino, and Okinawa Kari Chinsuko Vanilla Caramel Frappuccino.
Summer menu items in Starbucks Japan
Starbucks stores in Asia have launched a variety of drinks to celebrate the blissful summer season and you'll probably find these drinks in Starbucks stores in Japan as well.
These beverages are sold for a limited time and only during the summer season. You'll find refreshing drinks that display the colors of the summer season such as Yuzu Passion Fruit Starbucks Milk Cream, Strawberry Mango Jelly Starbucks Milk Cream, Starbucks Mango On The Beach Frappuccino, and Starbucks Seaside Macadamia White Chocolate Frappuccino.
Food Menu Items at Starbucks Japan
There are some unique eye-catching snacks at Starbucks in Japan that taste out of this world.
Some of the seasonal eats available are Mango & Banana Flower Cake, Strawberry & Banana Flower Cake, Chocolate & Banana Flower Cake, Banana Cream Donuts, Lemon & Cream Cheese Pound Cake, Cookies & Cream Chiffon Cake, etc.
If you want to opt for something spicy you can get Bacon & Spinach Quiche, Rabiki Sausage Pie, Shrimp and Broccoli Salad Wrap, etc.
Contact Starbucks in Japan
You can contact the Starbucks staff in Japan through their social media profiles:
Starbucks in Japan Menu: FAQs
Is Starbucks famous in Japan?
Starbucks is quite popular in several areas in Japan, especially in metropolitan cities like Tokyo, Shinjuku, etc. The total number of Starbucks outlets in Japan has reached almost 1500. The main reason for Starbucks' growth in Japan is due to providing seasonal beverages, food, and merchandise that are strongly rooted in Japanese culture. 
What do they sell in Starbucks in Japan?
Starbucks outlets in Japan sell a variety of beverages such as espressos, americano, cappuccino, frappuccino, iced tea, iced coffee, etc which are available in countless flavors and toppings like Sakura Milk Latte, Yuzu and Passion Ice Tea, Matcha Cream Frappuccino, etc.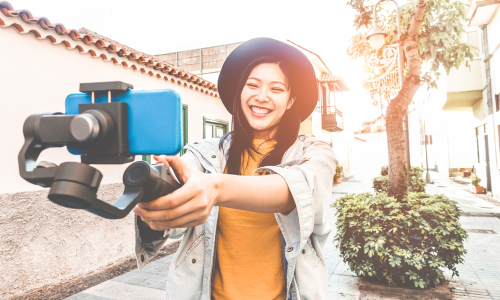 Hiya! I'm the main author of Japan Truly. I love everything Japan and love testing out Japanese products, be it skincare and makeup or gadgets! You'll find reviews of some of the best selling Japanese products (tried and tested) right here!