Here's a map of Japan and its 8 regions for you to understand the geography of Japan better. Check it out!
Behind the rich and wonderful culture of Japan lies eight regions that contribute equally to Japan's beautiful identity, historic traditions, jaw-dropping tourist attractions, and hearty food and cuisine. 
Wherever you go in Japan, you'll always get a taste of amazing culture, unique dialects, traditions, sights, and food. Comprising an estimated 125 million people, the archipelagic country of Japan is divided into eight regions.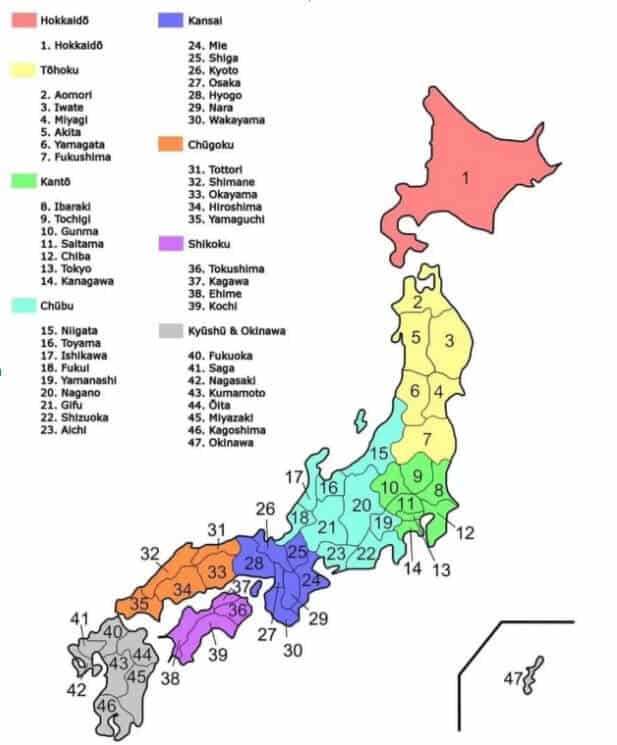 These regions are: Hokkaido, Tohoku, Chubu, Kansai, Chugoku, Shikoku, and last but not the least, Kyushu and Okinawa.
In this article, we will talk about all of the regions and their distinct qualities, cultures, tourist attractions, historic traditions, and their trademark food and cuisine.
Peaking at 31 million yearly visitors back in 2018 and 2019, Japan is one of the top tourist destinations of the world and it's all thanks to the amazing regions that it has.
So, what are you waiting for? Let's get started!
Map Of Japan And Its 8 Regions
Hokkaido
With a population of 5.5 million people, Hokkaido is the largest island among the regions and its made up of vast lands, farms, mountains. The famous cities of Asahikawa and Sapporo are located in Hokkaido.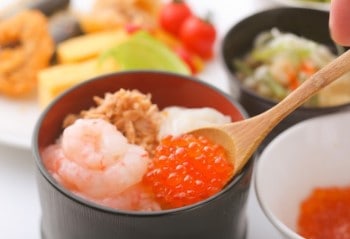 Hokkaido is best known for fresh seafood since the northernmost region is surrounded by cold waters.
Some famous seafoods are Uni or the sea urchin of Rishiri and Rebun, Kani or crab, and Ikura or salmon roe. It's best to visit the wet markets in Sapporo or Kushiro to get the best food experience.
A few famous tourist spots you can go to Hokkaido are: Niseko ski resorts, Matsumae little Kyoto of the north, and Lake Toya.
Tohoku
Tohoku has a distinct quality of having a different dialect in their region called Tohoku-ben and its strong accent makes it hard to understand for the other Japanese people residing outside the region. 
Sadly, there's a stigma of this accent and it's commonly associated with being 'rural'. Tohoku is known for winter sports as well.
Tohoku is known for quality food as well with dishes like: Senbei-jiru or a meat/seafood soup, Oma-maguro or tuna, Inaniwa udon or udon noodles, and the Marioka ramen, Jaja-men, and Wanko-soba which are all also known as the "Three Great Noodles" of Marioka City.
A few famous tourist spots you can go to Tohoku are: the Aquamarine in Fukushima, Zuihoden in Sendai, and Senshu Park in Akita.
Kanto
One of the most populous regions in Japan because of Tokyo, Kanto has a whopping 43 million people-population. Kanto also has other major cities in Japan like Yokohama and Saitama.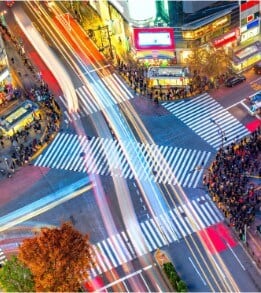 Kanto region can also be divided into two geographically and it's a division between the cities of Tokyo, Saitama, Yokohama, and Chiba, and the cities of Utsunomiya, Maebashi, and Mito.
Kanto is the region that gets the most tourists every year since millions and millions of visitors go to Tokyo every year.
The city of Tokyo offers a little taste of each region's specialty cuisine since a lot of Japanese go to Tokyo to open their own food businesses.
Unlike the other regions, Kanto is very industrialized as its home for the industrial belt near the coastal strip of the Tokyo Bay. Factories for steelmaking, petroleum, and electronic equipment are home to the industrial belt.
Kanto region is known for good food like: Monjayaki or a lovely pancake dish, Namero or a fish dish, Yokosuka Kaigun Curry or a curry dish, and Zeri Furai or a "Jelly Fry".
A few famous tourist spots you can go to Kanto are: the famous Shibuya crossing, Tokyo Tower, Mount Chausu, and the Odawara Castle.
Chubu
Containing the most mountainous areas in Japan, Chubu is home to cities like the bustling Nagoya city, Niigata, Toyama, and Ishikawa.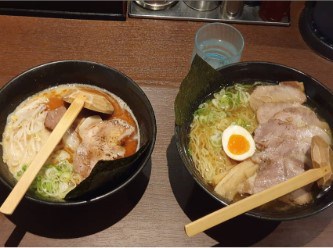 As stated earlier, Chubu is home to a mountainous area and is also the gateway to Japan's rich samurai culture.
Chubu is the home of ninja training schools in the past in Iga and Koka. The houses in the valleys and mountains were preserved as well to keep the rich history of this region.
Great food dishes in Chubu are: Ebu furai or fried prawns, Inarizushi or a unique sushi, and Hoto or a variety of udon.
A few famous tourist spots you can go to Chubu are: the Nagoya castle, Mikawa Bay, Fuku's dinosaur museums, and Eihei-Ji Temple to name a few.
Kansai
Consisting of an estimated 22 million people, the Kansai region is home to cities like Osaka, Kobe, and Kyoto; these three form a massive urban area in the region.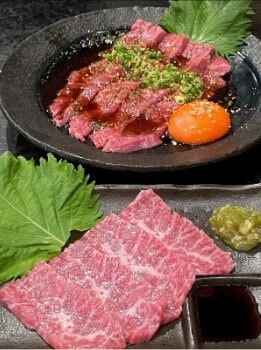 Kansai region also has a distinct dialect as well just like the Tohoku region and it's called Kansai-ben.
In Japan's history, the Kansai region and Kanto region have a long and lasting rivalry which is obviously non-threatening and non-existent in this modern time.
Kobe is also famous for its meat produce, specifically the Kobe beef which is exported worldwide for quality steak.
Apart from the juicy and mouth-watering Kobe beef steaks, Kansai also offers amazing food dishes like: Okonomiyaki or a pancake mixture of ingredients, Chawanmushi or a custard-based soup, and a Futomaki or a unique variant of rolled sushi.
A few famous tourist spots you can go to Kansai are: Kinkaku-Ji or the Golden Pavilion, Fushimi Inari Shrine, and Nishiki Market
Chugoku
Located at the bottom of the main island of Japan, Chugoku contains cities like Hiroshima, Yamaguchi, Okayama, and Shimane. Chugoku region is home to 7.5 million people with Hiroshima as its largest city.
Chugoku region has a number of unique dialects and the region itself is diverse too with areas that are industrialized and areas that are rural.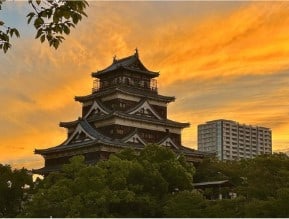 The Chugoku region is often overlooked in terms of tourism and visitors and it's considered as one of the underrated regions in the country.
Chugoku is home to a lot of tourist destinations in Hiroshima and Okayama alone. Hiroshima is widely known as a tourist spot because it was bombed in World War 2, this city became a reminder of the importance of world peace.
Chugoku is also known for its good food like: Hiroshima's own version of an Okonomiyaki, Izumo soba or a noodle dish, and Matsuba Gani or a snow crab.
A few famous tourist spots you can go to Chugoku are: the Hiroshima Peace Memorial Museum, Atomic Bomb Dome, and the Ohara Museum of Art.
Shikoku
With a population of only 4 million people, Shikoku is the smallest island among the four major islands of Japan.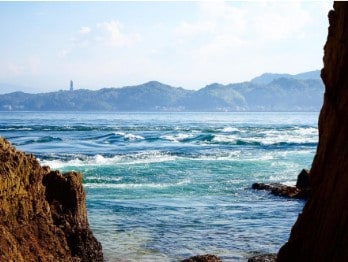 Despite its small size and scale, Shikoku is still known for a variety of things like festivals, hot springs, and temples.
In the month of August, people flock the streets of Awa Odori for the largest dance festival in Japan. This festival started way back in 1587 thanks to feudal lord Hachisuka Iemasa. The Shikoku region also offers a rich taste of Japan's culture that can't be found anywhere else in the country.
Shikoku has a lot of amazing food as well like: Tataki or a seared tuna/meat that is left rare in the middle, Tokushima ramen, and Kenpi or a candied sweet potato.
A few famous tourist spots you can go to Shikoku are: Ritsurin Garden, Matsuyama Castle, Kochi Castle, and Otsuka Museum of Art.
Kyushu And Okinawa
Kyushu has an estimated population of 13 million people. It's home to Japan's active volcanoes and a number of heavily populated provinces like Nagasaki and Fukouka. On the other hand, Okinawa has a population of two million people and it has a humid subtropical climate.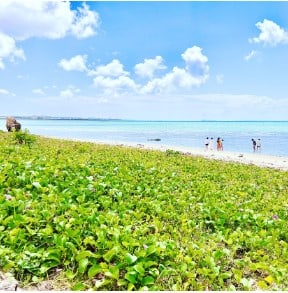 Specifically speaking, Kyushu is home to a lot of castles and temples because it was inhabited a long time ago because its geographical position is closer to Japan's neighboring country of the Korean Peninsula. Kyushu region is also known for its hot springs.
Given the differences and diversity of the two, Kyushu and Okinawa have a lot of amazing food options like: Beni imo or purple sweet potatoes, Okinawa soba or a noodle dish, Hirayachi or crepes, and Rafute or juicy pork belly.
A few famous tourist spots you can go to in Kyushu and Okinawa are: Okinawa Honto, Okinawa World, Shuri Castle, and Yaeyama Islands.
Map Of Japan And Its 8 Regions
Japan is a very beautiful and culturally-rich country and it consists of eight wonderful and equally-unique regions. We hope that this article helped you in learning more about Japan's eight regions and the culture, traditions, and cuisine that they bring along with them.
Tourists in Japan will never run out of places to go to because all eight regions of Japan have their own distinct qualities that will give any visitor a great and memorable time in this magnificent country.
See you in our next posts!
Also Read