Here's a list of Japanese beers for you try in Japan! Check it out!
Beer has been made in Japan since the 19th century and today it is known for its fine quality beer. For a very long time, the Japanese beer industry was only synonymous with rice beer.
But today, the entire scene has changed and the Japanese beer market has diversified and brought several different styles of beers. Today there are some major beers that are available worldwide.
There are so many beers that you can try but here is a list of Japanese beers that I personally enjoy a lot.
| | | |
| --- | --- | --- |
| List of Japanese Beers | ABV | Tasting Notes |
| Sapporo Premium | 4.9% | Malt, Sweet, Bitter hops |
| YoHo Brewing Tokyo Black | 5% | Chocolate, Smoke, Bitter hops |
| Asahi Super Dry | 5% | Grains, Bitter hops, Clean |
| Kirin Light | 3.2% | Malt, Sweet, Bitter hops |
| Echigo Koshihikari | 5% | Malt, Floral hops, Lemon |
| Orion Premium Draft Beer | 5% | Malt, Bread, Herbal hops |
| Hitachino Nest Red Rice Ale | 7% | Malt, Bread, Berries |
| Kawaba Snow Weizen | 5% | Wheat, Lemon, Banana |
| Yebisu | 10% | Chocolate, Coffee, Bitter hops |
| Baeren Classic | 6% | Toasted malt, biscuit, hay, mint, orange peel, white pepper, wet concrete, hojicha, and (faint) caramel |
| Sapporo Premium Black Beer | 5% | Coffee and dark chocolate |
| Minoh Stout | 5.5% | Malt, espresso, toffee, vanilla, dark chocolate, and sour barley |
| Iwate Kura Oyster Stout | 7% | milk chocolate, roasted coffee beans, honey, fresh flowers, thyme, and sea salt. |
| Wednesday Cat | 5% | Malt, clove, honey, and pepper |
| Kyoto White Yuzu Ale | 5% | coriander, white pepper, clove, honey, light toast, and yeast |
Related: Best Japanese Whiskey Brands
List of Japanese Beers
Sapporo Premium
This is my all-time favorite beer produced by Sapporo, which is the oldest brewery in Japan. It is also extremely popular throughout the nation. The premium beer by the brand is an American-style lager beer.
Sapporo premium is one of the top-selling agent beers in the US market. Chances are that if you ever tried a Japanese beer, this is probably the one. It starts off with a slightly sweet taste and gives you a super clean finish.
YoHo Brewing Tokyo Black
YoHo is one of the oldest breweries that is known for their popular craft brews. The brand was founded in 1996. The brand's Tokyo Black is extremely popular and it shows the depth of what this brewery has to offer.
I really love this beer. It has a taste exactly like that of a Porter's. It is a dry beer and has a slight chocolate note and has a velvety texture. It is extremely easy to drink.
Asahi Super Dry
The brand claims that this beer is super dry and it really is. If you are looking for a drink to complement your food, this is the one.
It really works wonderfully with every kind of food. It has a light and delicate flavor that does not compete with any of the food items that you are consuming. It can go really well with different flavors. I love drinking this beer with spicy food as well as pickled vegetables.
Kirin Light
The Kirin brand is one of the most popular brands in the Japanese beer market. In the recent past, the brand has faced a lot of backlash in the form of a lawsuit. Despite that, the brand has not lost its popularity. The Kirin light is one of the few widely available light beers. It has a sweet taste with a slightly bitter hint to it.
Echigo Koshihikari
This is a beer that has rice as its major ingredient. The beer is brewed using a variety of rice that is known as Koshihikari, which is short grain rice grown in a region that is known for its highest quality rice produced in Japan.
The beer that comes out of it is a pale rice lager that has a crisp and clean finish. The brand uses a laborious German-style decoction mashing method to brew this year.
This method helps to squeeze out more flavor. The pale gold color along with the floral, citrusy, and herbal aromas really appeal to me. It has a soft palate with a mild sweet flavor.
Orion Premium Draft Beer
Orion is the fifth-largest brewery in Japan and it is really different from other breweries thanks to their beer that has a bit more punch. The beer has a deep flavor. The brewery ensures that the beer is carbonated naturally so that you get a nice and slight carbonic acid taste. The malt profile is also quite complex. It is quite light but extremely palatable.
Hitachino Nest Red Rice Ale
I enjoy this beer a lot because it has a very light and refreshing taste. The slight fruity undertones also appeal to me a lot. I also enjoy it because it is an ale and it has been made using red rice. This is quite an adventurous bid done by the brand.
When we talk of Japanese beer, we almost always think of rice, but this brand has diverted from the traditional norms and brought out something very adventurous and fun. The red rice used in this beer gives it a rose like color and a slightly fruity flavor.
Kawaba Snow Weizen
Kawaba Snow Weizen is an unfiltered wheat beer that is brewed in the traditional weizen. Your first sip will give you a bit of sweetness and it contains notes of banana and citrus. The beer is extremely soft and more subtle and unlike most others that you would put in the wheat beer category.
Yebisu
Yebisu is a very old beer brand in Japan. This is a pale lager that is proved according to the Bavarian purity law. This beer only contains barley, hops, water and yeast. This has slightly more bitterness and body as compared to Sapporo.
The beer is not available outside of Japan. Here's hoping that this delicious beer is soon made available worldwide.
Baeren Classic
This is the beer for all those who are not a huge fan of beer that lacks character. This beer is made in the Dortmunder style, which means that it is as smooth as German lager but with a little more character. This year has a very subtle herbal aroma and a crisp finish.
You will also be able to taste a very subtle sweetness but that fades quickly. This is a delicious beer, however, the only thing that I would like to complain about is that it is not very easy to find.
Sapporo Premium Black Beer
Sapporo Black is extremely dark in color and has slight amber highlights. I love the aroma of this beer and I also love that the two of my favorite flavors dominate here: coffee and dark chocolate. You will also find notes of brown sugar, honey, and chestnut.
The beer is slightly sweet with low carbonation; this makes sure that the beer has a pillowy and soft texture.
Minoh Stout
Minu Stout is a beer that is not available outside of Japan, but it is so good I had to mention it. This beer has won so many international beer competition awards and all for good reason too; the taste is absolutely delicious and addicting.
This beer is almost black in color with aromatic notes of roasted coffee, malt, almond, and sour grains. The aroma is balanced by a subtle hint of herbal hops. When you tasted it is quite clean, dry, and crisp.
The flavor is dominated by malt with slight hints of espresso, coffee, vanilla, dark chocolate, and sour barley. If you are in Japan, you really should try out this beer.
Iwate Kura Oyster Stout
To make this beer, whole oysters are used from nearby Hirota bay. This helps to add umami and briny minerality to the stout. To give the beer an authentic flavor, English East Kent Golding hops are also used. This is a very dark beer with mild aromatic intensity.
You will get roasted and floral notes. When you take a sip, it will be quite creamy but it slowly starts becoming very lean and ends with sweetness. The bitterness is moderate.
Wednesday Cat
Wednesday Cat makes use of pale malt, wheat, coriander, and orange peels to give it a very fun and complex twist. You will get hints of clove, honey, and pepper as well. It is not quite easy to find this beer but it is worth a try.
If you are in Japan try and hunt it down because you absolutely have to taste it for its extremely great style and flavor.
Kyoto White Yuzu Ale
This beer has a floral aroma and delicious flavor. The flavor is almost classically Belgian with lots of coriander, white pepper, clove, Honey, light toast, and yeast. It does not have a sour finish. This beer is simply one of the best.
Suntory The Premium Malt's
When it comes to premium beers, Suntory The Premium Malt's is undoubtedly a standout. Crafted with meticulous attention to detail, this Japanese beer offers a delightful drinking experience that balances tradition and innovation.
From its elegant packaging to its refined taste, it's clear that Suntory has put considerable effort into creating a top-notch brew.
One of the first things that captures your attention is the bottle design. Suntory has opted for a sleek and sophisticated look, with a clear glass bottle adorned with minimalist labeling.
The golden liquid within hints at the quality that awaits, inviting you to indulge in a refreshing and satisfying beer.
Upon pouring, The Premium Malt's reveals a beautiful golden hue with a frothy white head. The carbonation is just right, providing a lively effervescence that dances on the tongue.
As you bring the glass to your lips, you'll notice a pleasant malty aroma wafting up, accompanied by subtle floral and hoppy notes. The fragrance is inviting and sets the stage for what's to come.
The taste profile of The Premium Malt's is where this beer truly shines. It strikes a delicate balance between malt sweetness and hop bitterness.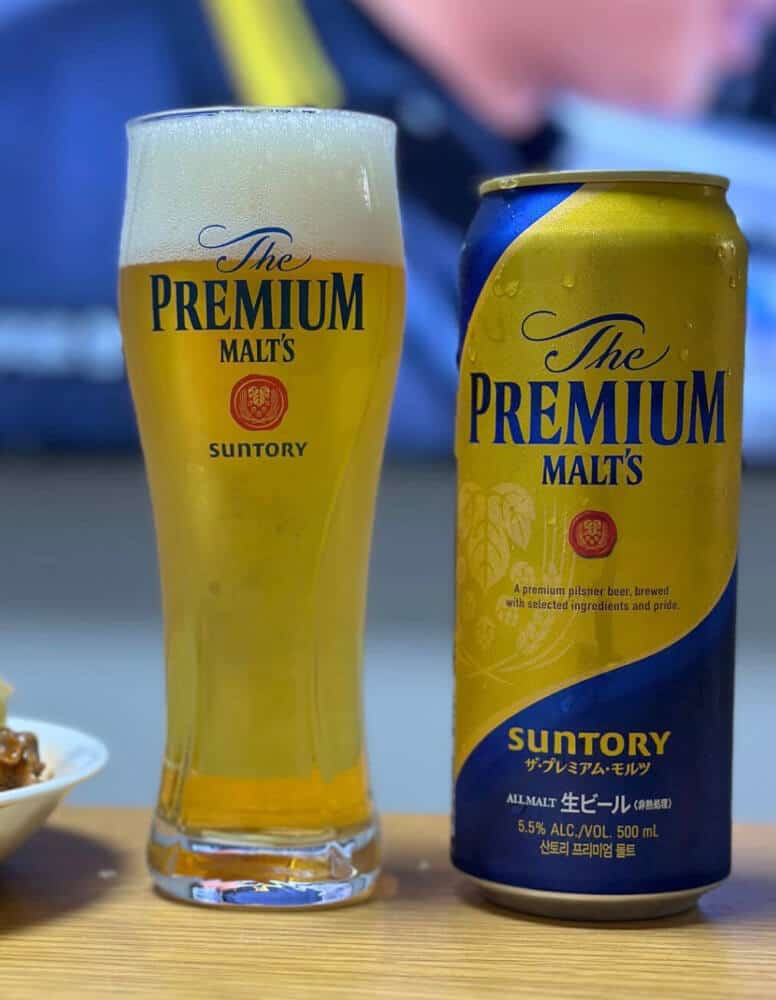 The initial sip reveals a smooth and clean flavor, with a distinct malt backbone that imparts a gentle sweetness reminiscent of caramel and bread.
As the beer progresses across your palate, the hops come into play, adding a touch of bitterness that complements the malt character beautifully. The bitterness is well-rounded and not overpowering, making this beer incredibly drinkable.
The mouthfeel of The Premium Malt's is medium-bodied and silky, creating a pleasant texture that coats the tongue without feeling heavy.
The carbonation levels contribute to its crisp and refreshing nature, making it an ideal choice for any occasion. Whether you're sipping it on its own or pairing it with a meal, this beer's versatility is a definite plus.
While Suntory The Premium Malt's offers a fantastic overall experience, there are a few areas where it could be improved. For instance, some beer enthusiasts may find the flavor profile to be relatively safe and lacking in boldness compared to more adventurous craft brews.
Additionally, the availability of The Premium Malt's may be limited in certain regions, making it a bit harder to find compared to mainstream beer brands.
Overall, Suntory The Premium Malt's is a highly enjoyable beer that exemplifies quality craftsmanship. It offers a refined taste, elegant presentation, and a well-rounded experience that can be appreciated by beer enthusiasts and casual drinkers alike.
While it may not be the most daring or readily available beer on the market, it is certainly a worthwhile choice for those seeking a premium and satisfying brew.
Kawaba
Kawaba, a serene mountain village nestled in the Gunma Prefecture of Japan, is a hidden gem that captivates visitors with its natural beauty and abundance of recreational activities.
Offering a harmonious blend of tranquility and adventure, Kawaba is a perfect escape for nature enthusiasts and thrill-seekers alike.
One of the highlights of Kawaba is its picturesque landscapes. Surrounded by lush forests, cascading waterfalls, and rolling hills, the village presents a breathtaking canvas of vibrant colors throughout the year.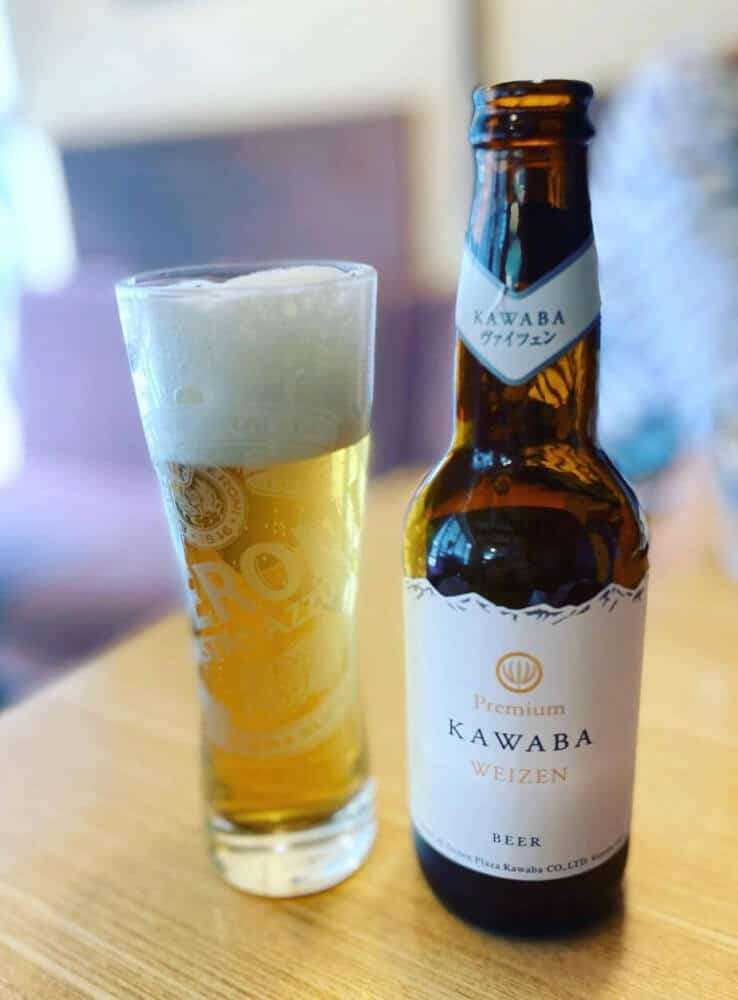 During spring, the cherry blossoms transform the area into a fairytale-like spectacle, while autumn graces Kawaba with a vibrant tapestry of red, orange, and gold hues. Nature lovers will find solace in the numerous hiking trails that wind through these scenic wonders, offering awe-inspiring vistas at every turn.
For those seeking adrenaline-pumping experiences, Kawaba doesn't disappoint. The village is renowned for its exciting winter sports, particularly skiing and snowboarding. The Kawaba Ski Resort boasts a range of well-maintained slopes catering to all skill levels, from beginners to seasoned professionals.
The powdery snow, coupled with modern facilities and equipment rentals, make it an ideal destination for winter sports enthusiasts.
After a thrilling day on the slopes, visitors can unwind in the resort's cozy lodges, savoring delicious hot meals and soothing hot springs to rejuvenate body and soul.
Kawaba's charm extends beyond its natural wonders. The village exudes a warm and welcoming atmosphere, with friendly locals eager to share their culture and traditions.
Take a stroll through the streets lined with traditional wooden houses, and you'll find charming shops selling local crafts, pottery, and souvenirs.
Don't miss the opportunity to indulge in authentic Japanese cuisine at the local restaurants, where mouthwatering delicacies are crafted using fresh, locally sourced ingredients.
One minor drawback of Kawaba is its relative seclusion, which may not appeal to those seeking a bustling city experience.
However, for those yearning to escape the fast-paced urban life, Kawaba's peaceful ambiance offers a much-needed respite.
In conclusion, Kawaba is a hidden treasure in the heart of Japan. Its captivating natural landscapes, thrilling outdoor activities, and warm hospitality make it an unforgettable destination.
Whether you seek serenity amidst nature's embrace or an adrenaline-fueled adventure, Kawaba has something to offer. So pack your bags, embrace the tranquility, and immerse yourself in the wonders of Kawaba.
Monsuta Beer
Monsuta Beer is a unique and captivating addition to the craft beer scene. With its distinct branding and bold flavors, Monsuta stands out from the crowd and delivers a memorable drinking experience.
This review aims to explore the different aspects of Monsuta Beer and provide an honest evaluation of its quality.
First and foremost, the packaging of Monsuta Beer is eye-catching and intriguing. The label showcases a visually striking monster-themed design, which immediately grabs attention and piques curiosity.
The creative artwork sets the stage for an adventurous and unconventional drinking experience.
Moving on to the flavor, Monsuta Beer does not disappoint. It boasts a diverse range of brews that cater to various tastes and preferences. Whether you're a fan of hoppy ales or prefer smoother lagers, Monsuta has something to offer.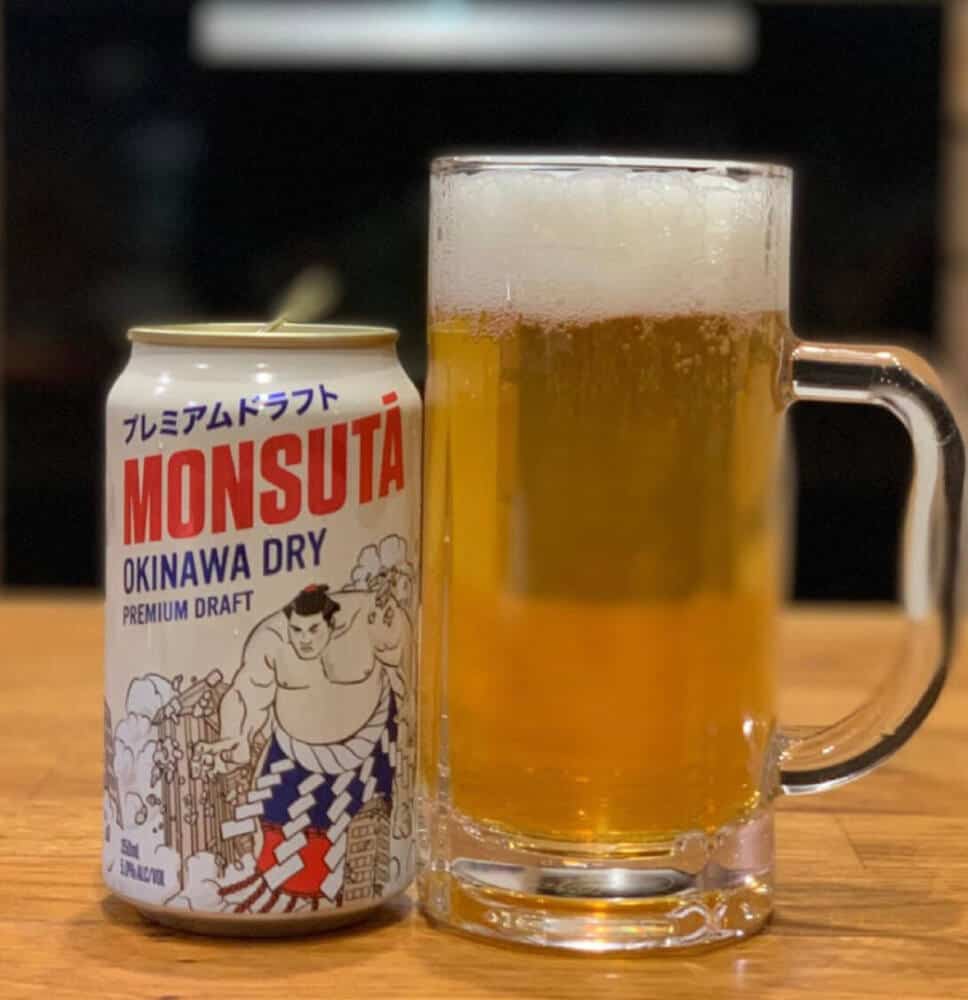 One standout option is the Monster IPA, which packs a powerful punch of citrusy hops and a satisfying bitterness that lingers on the palate. Another favorite is the Midnight Stout, a rich and velvety beer with notes of dark chocolate and roasted coffee.
Each brew from Monsuta Beer is carefully crafted with quality ingredients, resulting in flavors that are both distinctive and enjoyable.
One aspect that sets Monsuta Beer apart is its commitment to experimentation. The brewery frequently releases limited-edition and seasonal beers, allowing beer enthusiasts to explore new flavors and styles.
This dedication to innovation keeps the drinking experience fresh and exciting, as there's always something new to discover.
It's worth noting that not every experimental brew may resonate with everyone, but the willingness to take risks is commendable and adds to the overall appeal of Monsuta Beer.
Additionally, Monsuta Beer maintains a strong emphasis on sustainability. The brewery actively works towards minimizing its environmental impact through responsible brewing practices, including water conservation and waste reduction.
This eco-conscious approach is commendable and adds an extra layer of appreciation for the brand.
In terms of availability, Monsuta Beer has steadily expanded its distribution over the years.
While it may not be as widely available as some mainstream beer brands, it has gained a dedicated following and can be found in select craft beer stores and online platforms.
As the popularity of craft beer continues to grow, it's likely that Monsuta Beer will reach a broader audience in the future.
Overall, Monsuta Beer is an exciting and daring addition to the craft beer market.
Its' captivating packaging, diverse flavors, and commitment to sustainability make it a brand worth exploring for beer enthusiasts seeking unique and memorable drinking experiences.
If you're looking to venture into the world of craft beer and embrace your inner monster, Monsuta Beer is definitely worth a try.
List of Japanese Beers: FAQs
What is the most popular beer in Japan?
Based on consumption, Asahi Super Dry is the most popular beer in Japan. This is a beer that goes really well with any kind of food items. I love complimenting this beer with my food items, whether it is something very spicy or pickled. The beer has a very delicate flavor that does not compete with the flavors of the food items you are consuming.
What are the best Japanese beers?
The best Japanese beers to try are: Asahi Super Dry, Kirin Light, Sapporo Premium, Orion Premium Draft Beer, YoHo Brewing Tokyo Black, Kawaba Snow Weizen
Are Japanese beers good?
Japanese beers are known throughout the world because of their extremely good quality and great taste. There are several reasons as to why Japanese beers have now started dominating the world beer market. The craft beers in Japan are completely unique with ingredients that are found locally. The Japanese really celebrate the use of local ingredients to make their beers. The Japanese breweries are also quite consistent and they always ensure that their beer is flawless.
Is Sapporo a Japanese beer?
Sapporo is the oldest brand of beer in Japan. The brand first came into existence in 1876. The brand was the birth child and idea of Japan's first German-trained brewmaster. Today, Sapporo is one of the most sought-after beers not only in Japan but also in other parts of the world.
Why is beer expensive in Japan?
Beer is expensive in Japan because of the high tax that needs to be paid. The tax on beer in Japan is one of the highest in the world.
What Japanese beer is like an IPA?
Here are some Japanese beers that are similar to IPAs:
Hitachino Nest JCA (Japanese Classic Ale) is an English-style IPA with a golden color, a slightly hazy appearance, and a moderate bitterness. It has a complex flavor profile with notes of citrus, pine, and spice.

Ise Kadoya IPA is a hazy IPA with a golden color and a moderate bitterness. It has a fruity aroma with notes of citrus, mango, and pineapple.

Yo-Ho Aooni IPA is an American-style IPA with a copper color and a strong bitterness. It has a hoppy aroma with notes of grapefruit, pine, and resin.

Kyoto Matcha IPA is a unique IPA that is brewed with matcha, a type of powdered green tea. It has a light green color, a slightly sweet flavor, and a refreshing bitterness.

Sorry Umami IPA is an IPA that is brewed with bonito flakes, a type of Japanese fish. It has a hazy golden color, a moderate bitterness, and a savory umami flavor.
Ready for a delicious evening?
These were some of the best Japanese beers that you can try out. Some of these beers are available in the US market, whereas others are strictly available in Japan only. Whether you are outside or in Japan, I highly suggest that you give these a try to know what the Japanese beer market is all about.