Here's a list of our favorite Japanese band Perfume songs that will comfort you as well as tap your feet on the dance floor. Check out the songs and groove into the tunes of the best Perfume songs.
The summer of 2009 will be appreciated as the summer I discovered Perfume. Perfume, one of Japan's most successful artists, will release a new album titled "Perfume The Best P Cubed" on September 18th to commemorate their "15th important debut anniversary year" (Amuse). 
Since their debut, Perfume has brought new life to Japanese pop songs with their innovative sound and image. Let's check out the top Japanese band Perfume songs.
Japanese Band Perfume Songs
Who Is Perfume?
Perfume was founded in 2000 by three young girls from Hiroshima, Japan. Nishiwaki Ayaka (A-Chan), Kashino Yuka (Kashiyuka), and Omoto Ayano are their names (Nocchi). They expressed a desire to be pop singers like their idol, SPEED, and left their homelands to relocate to Tokyo.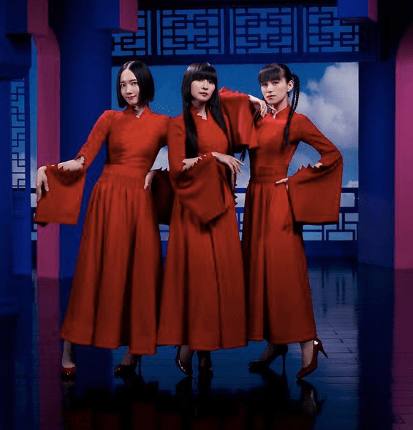 Three years later, they joined Amuse, Inc. and began a difficult but rewarding journey. Despite the fact that they've been together for many years, they came to limelight in 2007 with the release of their single "Polyrhythm."
Yasutaka Nakata, Perfume's producer, is a driving force behind the band's success. Yasutaka Nakata has written and performed every song for Perfume since 2003. MIKIKO, their choreographer, is also very significant. Perfume's choreography for each song is memorable, thanks to MIKIKO's inventive expressions.
How We Fell In Love With Perfume
As I previously stated, I discovered Perfume in the summer of 2009. LiveJournal was still popular in the past, and there was always a community for anything. LiveJournal is a hybrid of what WordPress and Reddit are today: a place to publish content and create a community around mutual interests. As such, I was browsing a music blog when I came across the cover for Perfume's single "Dream Fighter."
TThe beam surrounding each member makes them appear to be angels, but it also offers a hippy vibe. I decided to make a mental note to return to them later. I gave them a chance when "One Room Disco" came out, and I fell back in love.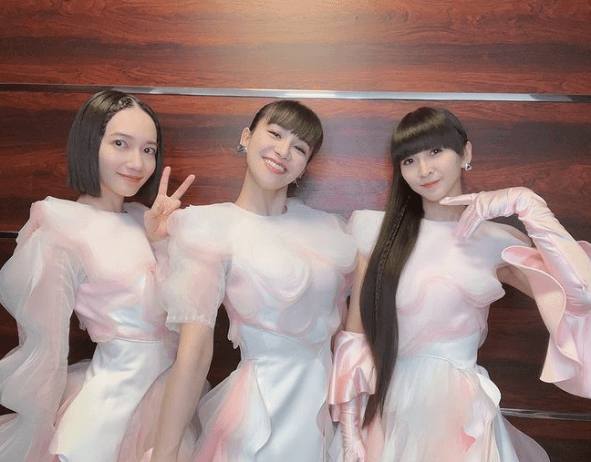 I'd never seen anything like the music video for "One Room Disco" earlier. It's vibrant, creative, and downright adorable. I wasn't expecting to hear the music either. I went down a rabbit hole, watching every tv program, radio show, and concert performance.
They have been a positive influence in my life ever since. Their music and personality helped me emotionally and mentally as I grew up and continue to do so even today. To commemorate the release of their new best album, here are ten songs that demonstrate how cool and engaging Perfume's music is!
10. "Point"
"Point" is one of Perfume's "Level 3" album's personal favorite songs. The lyrics are precise, but the dance is adorable! This song reminds me of being in a magical girl anime. "Point" would also work well as an opening theme for the anime Tamako Market. It's one of my favorite Japanese band Perfume songs.
9. "Fake It"
I vividly remember how surprised I was when "Fake It" was released as a B-side to their "Nee" single. "Fake It" is a song that you can dance to by yourself or in a club. 
It's always a delight to see them and their fans have a good time jumping up and down to the rhythms! I can't stop myself from whipping my hair back and forth. It's the best Japanese band Perfume song for its beats. 
8. "One Room Disco"
"One Room Disco" was the first song I heard. This song introduced me to Perfume and the music that Yasutaka Nakata created for them. I recall my gaze being drawn to Nocchi (the one with the short haircut).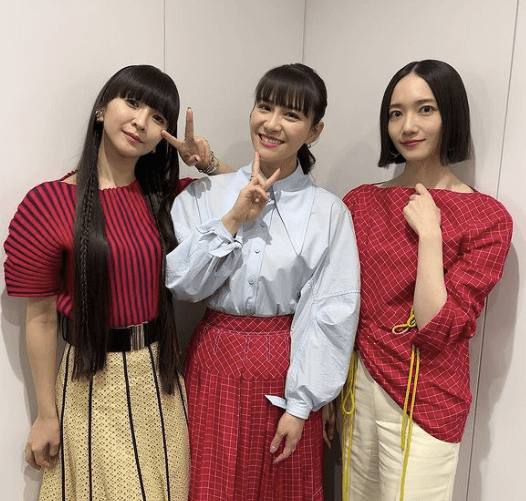 I totally fell for Nocchi, who was both boyish and cute. "One Room Disco" is a song that I believe perfectly represents the genre of music that Perfume frequently releases. This is one of my favourite Japanese band Perfume songs.
7. "Dream Fighter"
As I said before, the cover of "Dream Fighter" drew my attention. I recall thinking how hip and awesome the cover was. This single's cover stands out among the other covers Perfume has had over the years.
"Dream Fighter" is a song that means a lot to Perfume and their fans all over the world. "Dream Fighter" is essentially about fighting for a dream and hold your head up in the face of hardship. It's one of the Japanese band Perfume songs that you'd love.
6. "Spring Of Life"
Perfume was the subject of a lot of media and hype prior to the release of "Spring Of Life" during this time period. The news broke that Perfume had signed a deal with Universal Music Japan. This made Perfume's discography more accessible and tourable around the world.
The music video for "Spring Of Life" is unlike any of their previous music videos. I believe that the creative department behind Perfume was able to shape the future of the group with this music video. 
Unfortunately, "Spring Of Life" is not available on Spotify, but it is available on the Apple Music Store! It's one of the best Japanese band Perfume songs.
5. "Fushizen Na Girl"
"Fushizen Na Girl" translates as "unusual girl," and the lyrics are straightforward: the feeling of being unnatural while waiting impatiently for the attention of one's love. It's definitely amongst the top Japanese band Perfume songs.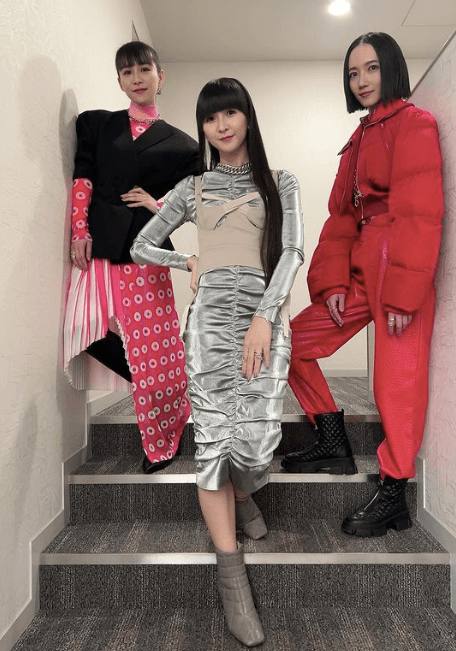 I recall how long it took for "Fushizen Na Girl" to be released. While the break was lengthy, the anticipation for the song's rollout was heightened by media exposure.
Short clips from news sites and album covers revealed Perfume's more serious side. Previous music videos are more colourful and whimsical. "Fushizen Na Girl" is sophisticated; sleek and dressed in red dresses, they demonstrate that their music is beginning to transform.
4. "Seventh Heaven"
"Seventh Heaven," a b-side from their "Polyrhythm" single, is the polar opposite of the title track. The song is a little slower, and it sounds painful at times. It's amongst the Japanese band Perfume songs.
I saw a video of Perfume performing "Seventh Heaven" at their Disco! Disco! Disco! live show and remember how shiny they looked on stage in their blue sequin dresses. Although I was not present, Perfume appeared to be magical.
3. "Macaroni"
I played "Macaroni" on repeat for several days after hearing it for the first time. I often listen to this song to soothe myself when I'm in a terrible mood. "Macaroni" is a hidden gem on Perfume's "GAME" album from 2008. The song is soothing, and you can listen to it while trying to fall asleep.
The video is also one of my top five favourite music videos. In this scene, each member of the group glows in their own unique way. If I could give one of Perfume's music videos an Oscar, it would indeed be "Macaroni." It's one of my favorite Japanese band Perfume songs.
2. "1mm"
​​Words cannot express how much I actually love the song "1mm," which is also my favourite from their album "LEVEL 3." "1mm" has a groovy and mature vibe to it. The lyrics appear on multiple window screens in the music video.
The graphics in the video are free flowing and simple, but they are eye-catching. Everything about the song and the music video is a marvel to behold, with soulful beats. 1mm is one of the top Japanese band Perfume songs.
1. "Spice"
"Spice" is a song that makes me feel as if I'm in a fantasy world. The song has a magical and dreamy quality to it. I chose to show their performance of "Spice" rather than the music video. "Spice" is a song that appeals to my personal tastes and, in my opinion, is the most beautiful song Yasutaka Nakata has written for the group.
The mesmerizing choreography is as lovely as the song on its own. While the movements appear simple, MIKIKO created a choreography that keeps your gaze fixed on Perfume. 
The performance of Perfume for "Spice" is seamless and effortlessly gorgeous. At the end, you can even hear the fans react to the performance! It's one of the best Japanese band Perfume songs.
Perfume's Influence
They were a safe haven for me in high school. The quality of Perfume's music quickly attracted me in. Later on, I learned more about Perfume's journey to success and appreciate their perseverance in the face of adversity.
I became a fan of them during the "Triangle" album era, and I've been able to see the band grow since then. Perfume's name has spread worldwide, from their simple dream of becoming like their idol, SPEED, to performing in a world arena at Coachella.
​​There is no refuting their accomplishments since making their debut in the Japanese music industry. It was announced in January that they'll be the first Japanese artist to perform at Coachella this April. The Perfume creative team (MIKIKO and Rhizomatiks) was in charge of the creative closing ceremony at the 2016 Rio Olympics (starts at 1:48:18).
There are some rumors, and I, for one, wish that they will compete in the 2020 Olympics in Japan. Even if that doesn't happen, seeing how far they've come from their modest origins makes me happy. Perfume is a musical group that can bring joy and solace to others through their music.